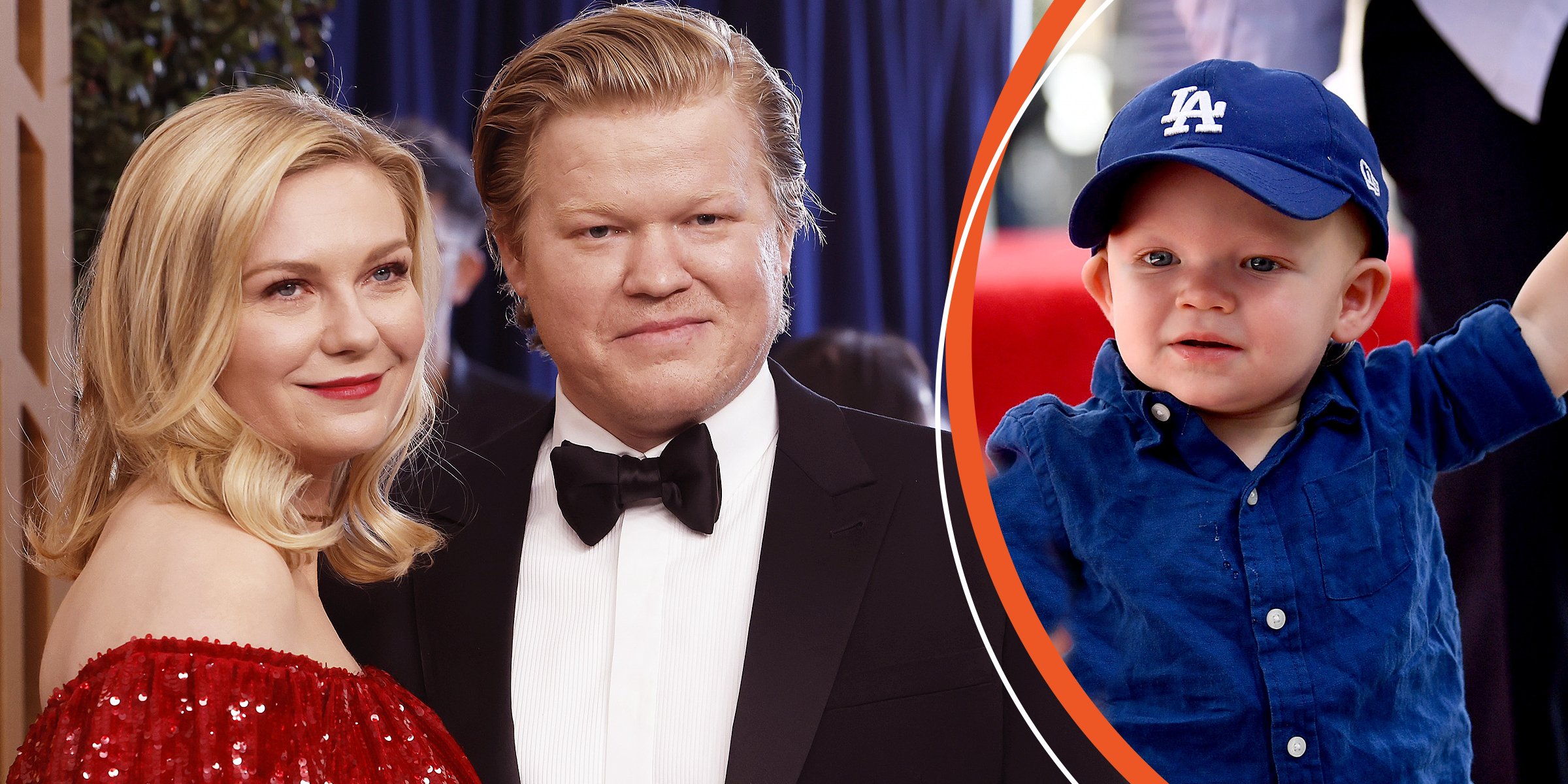 Getty Images
Ennis Howard Plemons Is Kirsten Dunst and Jesse Plemons' Son - What to Know About Their Family

Ennis Howard Plemons is the son of Child star, singer, and "Interview with the Vampire: The Vampire Chronicles" actress Kirsten Dunst, with her "Breaking Bad" partner, Jesse Plemons.
Jesse Plemons and Kirsten Dunst have become one of Hollywood's perfect celebrity couples. They welcomed their first son on May 3, 2018, and gave him an adorable but unusual name, Ennis.
On revealing their first son's name, fans wondered why they chose the uncommon name. However, fans did not wonder for too long as there was an explanation and history for Ennis and Howard.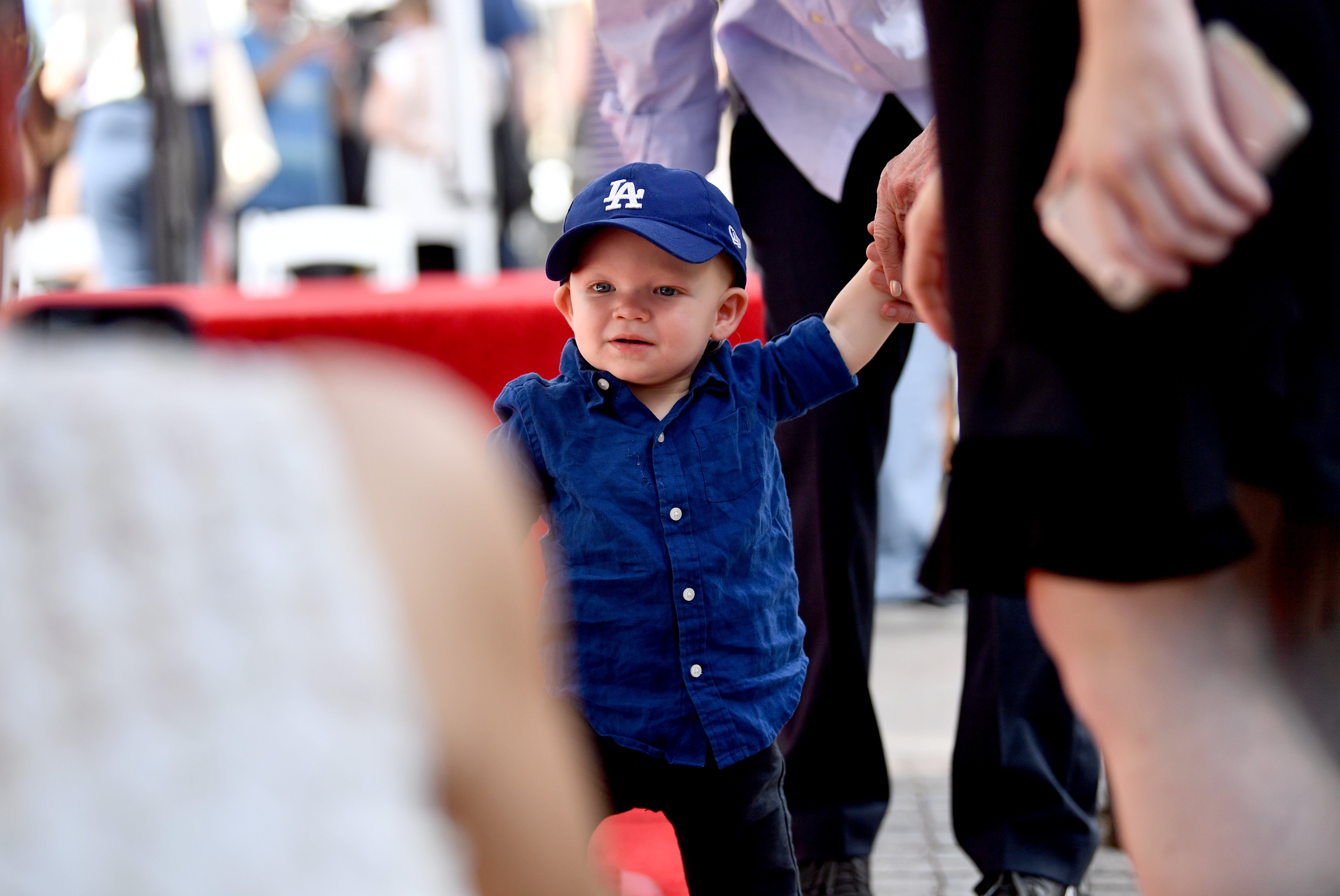 Ennis Howard Plemons as Kirsten Dunst receives her star on the Hollywood Walk of Fame on August 29, 2019 | Source: Getty Images
Dunst and Plemons did not have any family members bearing Ennis or Howard, so they could not have taken the name from their family histories.
According to Bustle, Ennis has roots in the Goidelic language spoken by the people of Gaels. However, Howard is a name that has appeared chiefly in Scandinavian and English history.
While Howard is a name borne by noble English families, it has also appeared in literature and across multiple religions. It is one of the few names men principally answer as it never made it across the gender spectrum.
Overall, Ennis's middle name, Howard, is a name that means "noble watchman," "bold heart," and "defender" among the Teutonic peoples, in America, among the English, and the Scandinavians.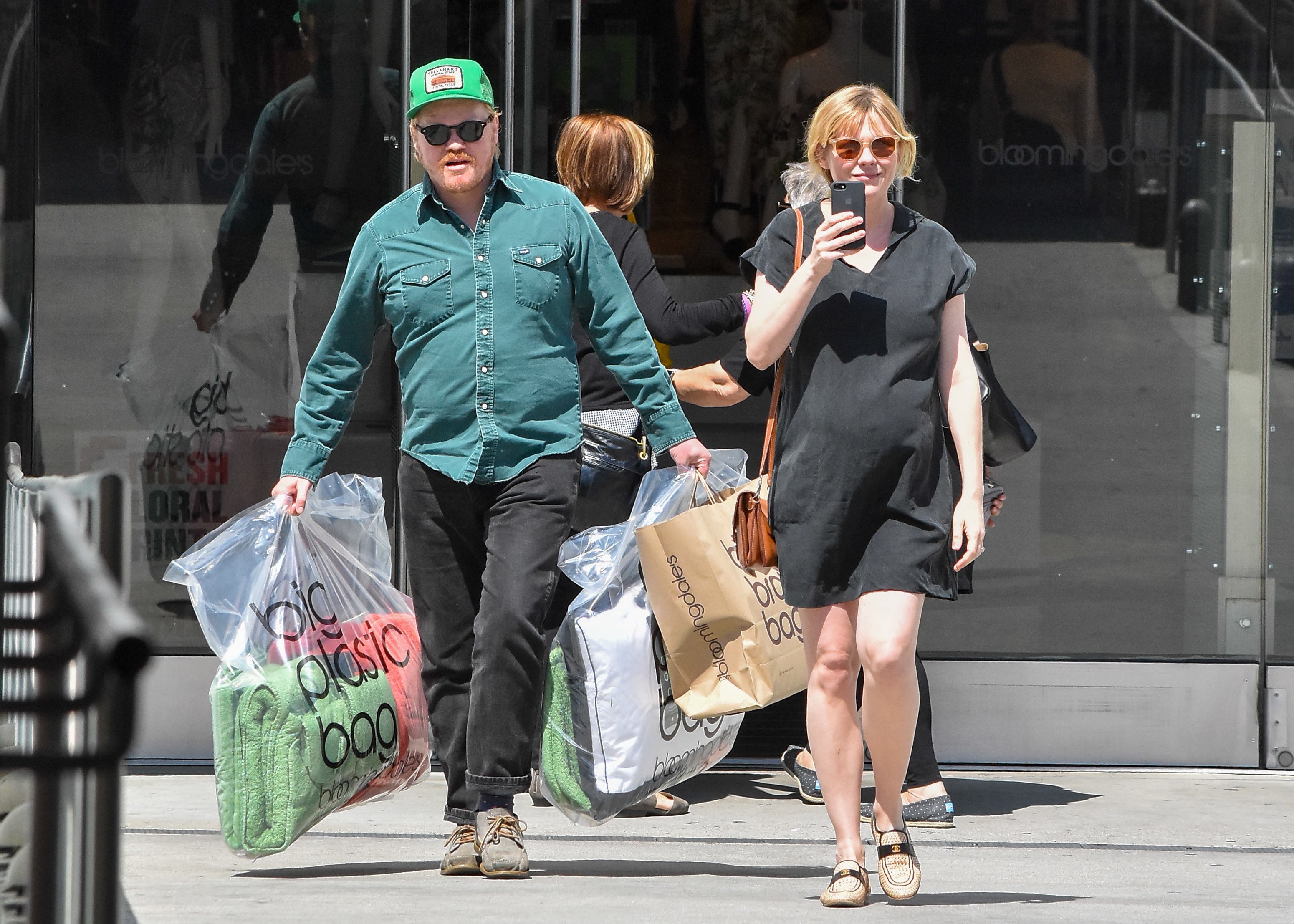 Kirsten Dunst showing off her baby bump after shopping with Jesse Plemons on April 4, 2018 | Source: Getty Images
WHAT TO KNOW ABOUT ENNIS HOWARD PLEMONS
Dunst had her first child at 35 with her then-fiancé Plemons. When they welcomed their son, news sources revealed that the first-time parents were doing great and their son was a healthy baby.
Ennis was born at 8:16 a.m. in Santa Monica, California. His mother never confirmed that she was pregnant until about three months before he arrived.
After Ennis's arrival, it took 15 months before the actress let fans take a look at him. Dunst had stepped out with Plemons and their son when she received her star on the Hollywood Walk of Fame. The event became his first official public event.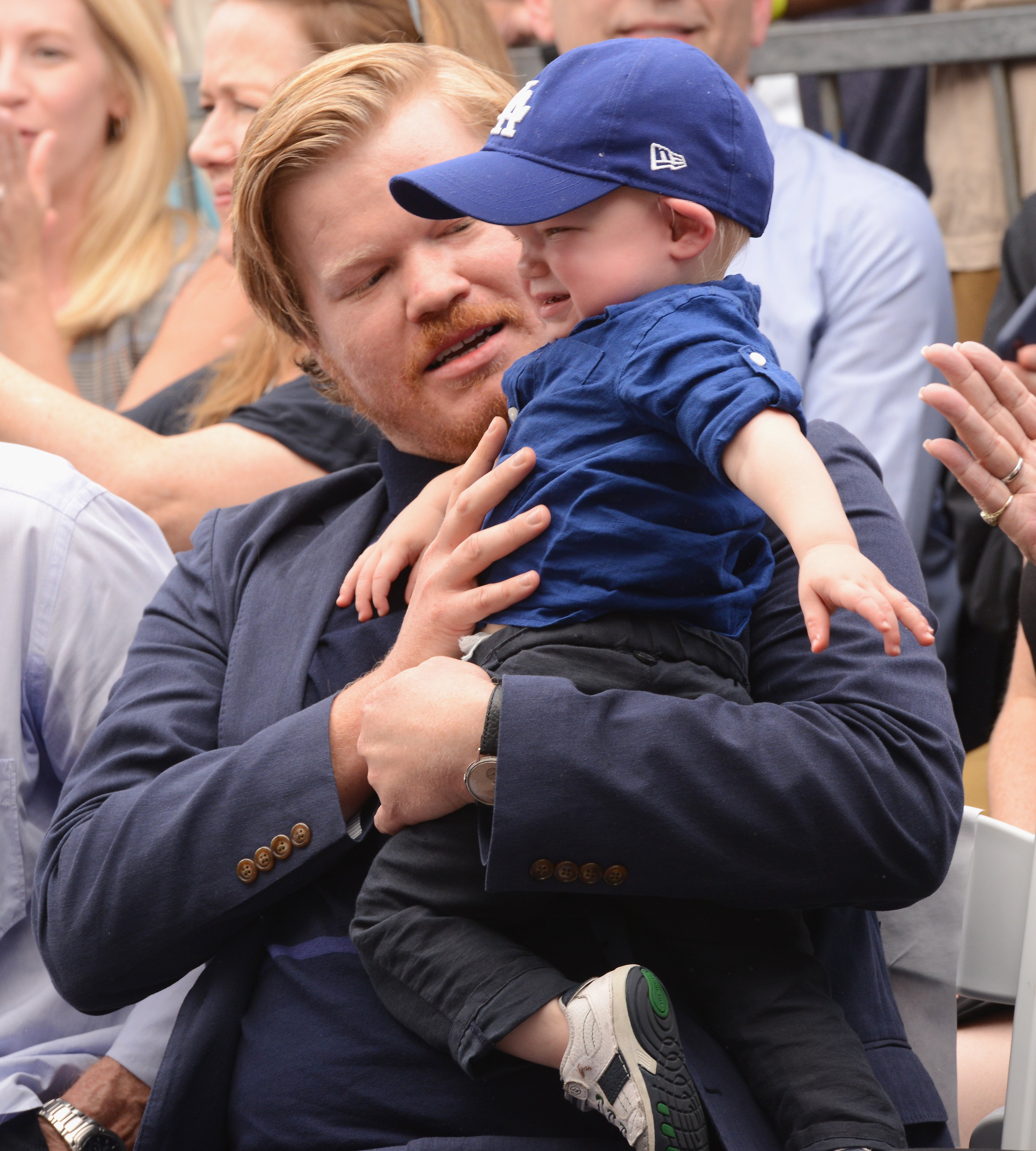 Ennis Howard Plemons stylishly dressed with his father as Kirsten Dunst receives her star on the Hollywood Walk of Fame on August 29, 2019 | Source: Getty Images
Ennis takes after his mother with his blond hair and looked dashing for the event. He wore a blue button-up shirt paired with black trousers and finished off with a matching blue Dodgers baseball cap and a pair of white and black sneakers.
Based on the pictures taken by the media, the adorable boy sat on his father's lap as he watched the event. His father soon gave a speech praising Dunst and was grateful for the pleasure of knowing her outside work.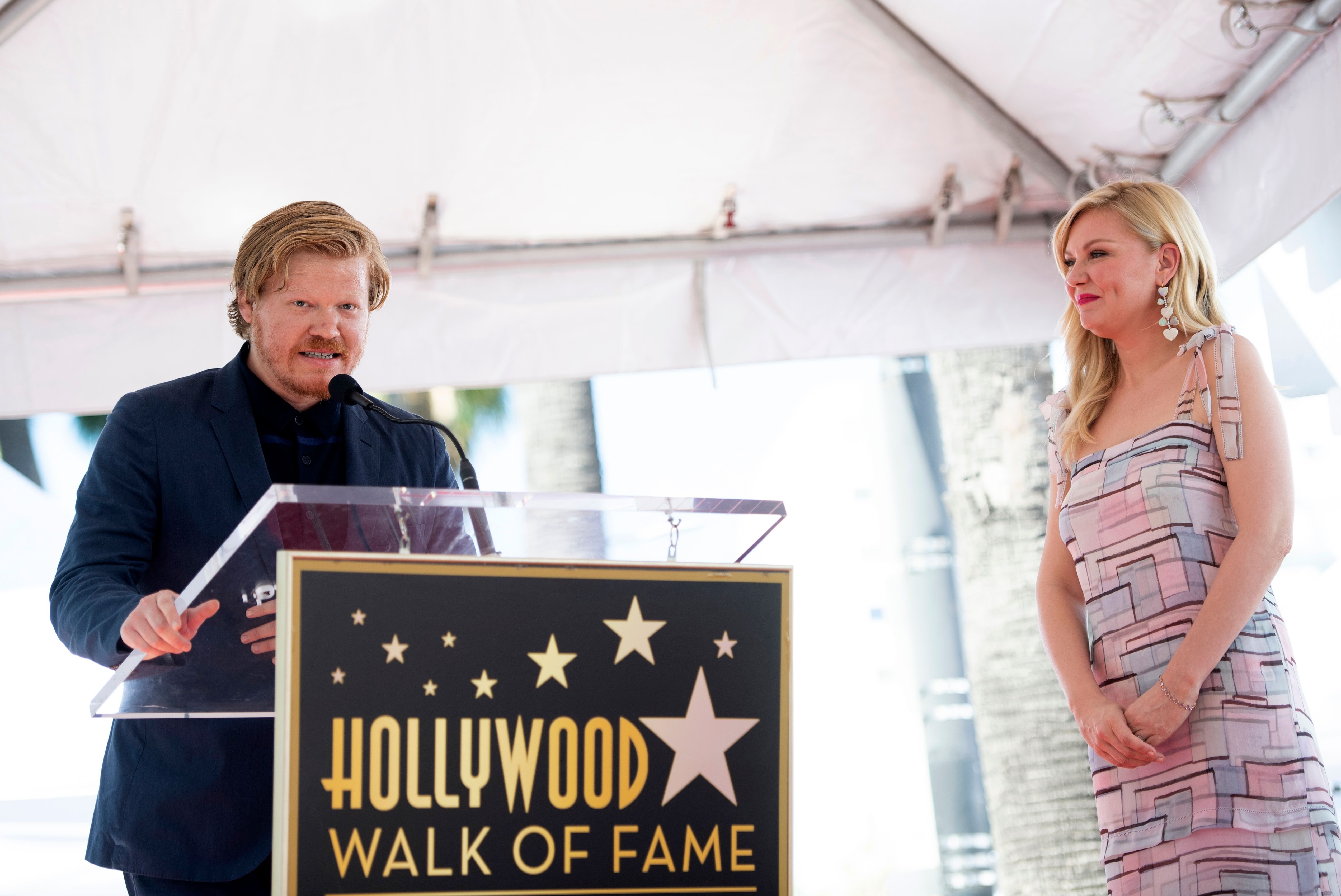 Jesse Plemons giving a speech as Kirsten Dunst receives her star on the Hollywood Walk of Fame on August 29, 2019 | Source: Getty Images
In his speech, Plemons referred to his then-fiancée as a brilliant actor. He further stated:
"Seeing the kind of mother, wife, daughter, sister, friend and cohort you are is why I and all of your friends and everyone else are here today and why we all love you. It's for the incredibly generous and amazing person that you are."
He went on to say that Dunst was one of a kind and the best woman he knows. He revealed that he was lucky to have her in his life, and Hollywood Boulevard was fortunate to have her on its sidewalks.
WHAT TO KNOW ABOUT ENNIS HOWARD PLEMONS' PARENTS AND BROTHER
Ennis's parents met in 2015 in Canada when they were shooting "Fargo." They appeared in the series' second season and starred as butcher husband and beautician wife.
Their connection was instant, and he said it was a gift working with her. Before they met, Plemons had admired Dunst's work and was excited once he met her.
When they first met, she had been dating model, singer, and "Four Brothers" actor Garrett Hedlund for four years. In 2016, she broke up with Hedlund and publicly kissed Plemons. She said:
"I just knew he would be in my life forever. I didn't know what capacity that would be at the time. When the show was over, I just missed him terribly. We didn't get together until a year later."
However, they doubted their connection was genuine due to their time apart. The couple wondered if it had happened because of working together on the same set.
They soon became good friends and started dating in 2016. In January 2017, Plemons proposed to Dunst. She suspected he would propose because her father could not hide his excitement.
Plemons then asked her to marry him, and even though she was a little sick, the actress said yes. One year after she said yes, Dunst revealed that she was pregnant with their first child.
She never expected to get pregnant with Ennis so quickly and had thought about freezing her eggs were she not in a relationship. In August 2019, even though Dunst had said she was not in a rush to get married, the couple revealed that it would still happen.
While in an interview, Ennis's mother hinted that their wedding would be a private affair. She said:
"We're definitely going to have a wedding eventually, but probably [a] small [ceremony] at home or something, like, really intimate, not a big wedding."
After two years of engagement, her mother was also anxious about their wedding. The actress assured her mother that it would happen but not when she was pregnant because she would want to have fun and enjoy her big day.
On March 31, 2021, the actress revealed that Ennis would have a sibling. She announced the pregnancy on the W magazine cover, and just like her first pregnancy, the actress wore outfits from her designer friends at Rodarte.
By the summer of 2021, Ennis already had a four-month-old younger brother, James Robert. James was reportedly born in May 2021. Slightly over a year after his arrival, news sources confirmed that Ennis's parents made their relationship official.
Even though they are yet to confirm their wedding, a source revealed that Plemons and Dunst married at the luxury GoldenEye resort in Ocho Rios, Jamaica.
Please fill in your e-mail so we can share with you our top stories!