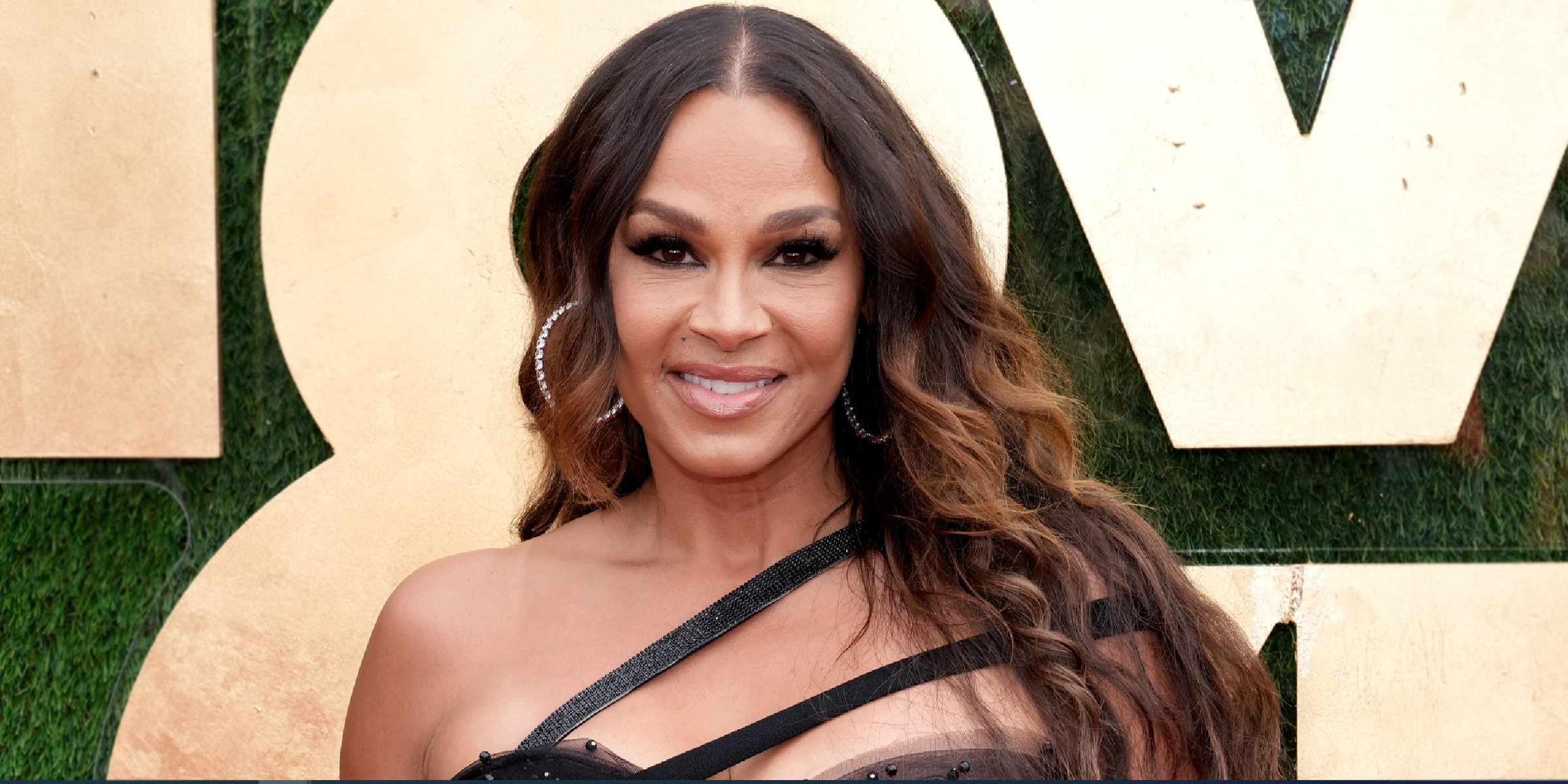 Getty Images
'RHOBH' Star Sheree Zampino's Husbands: Inside Her 2 Marriages

"RHOBH" star Sheree Zampino is a multi-talented and determined woman who has used her skills to develop businesses. She has also had two failed marriages, the first to a famous actor and later to a church pastor— inside her past marriages.
Sheree Zampino was once the queen after the "Fresh Prince of Bel-Air" star Will Smith's heart. The lovers married for three years and welcomed a son, Trey Smith, during that time.
After their marriage crashed, the former couple found love again. Will went on to marry actress Jada Pinkett in 1997, but it took Zampino longer to decide to be a bride again.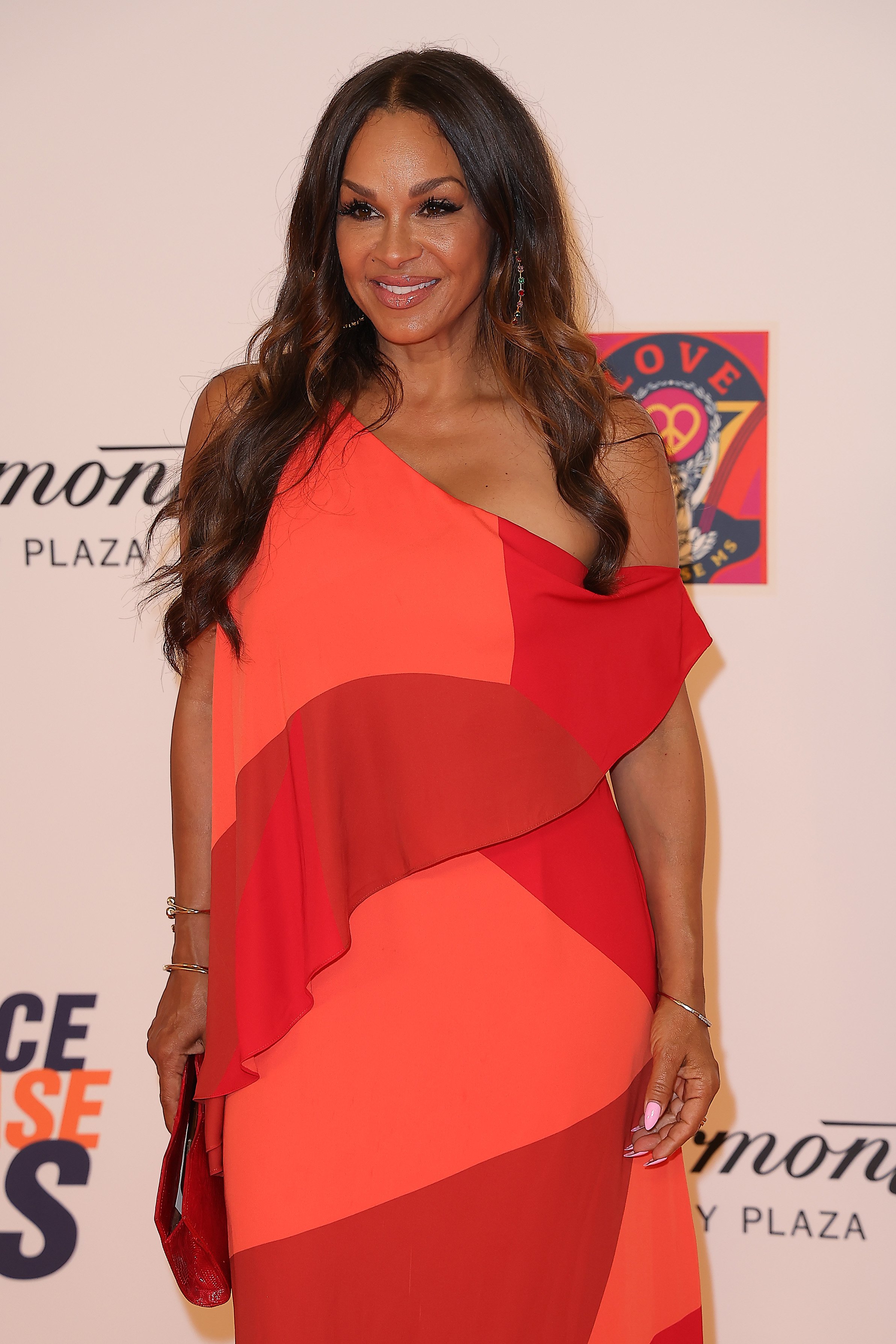 Sheree Zampino at the 29th Annual Race to Erase MS Gala held at Fairmont Century Plaza on May 20, 2022, in Los Angeles, California. | Source: Getty Images
In 2007, the "RHOBH" star tied the knot with Terrell Fletcher, a retired NFL player. The pair were married for nearly a decade and had no kids during their marriage.
Despite Zampino's first failed marriage, she kept in touch with Will. As a result, they sustained a healthy co-parenting relationship that involved other members of the actor's family, including his wife and their kids, Jaden and Willow Smith.
Zampino is blessed with numerous talents and possesses business acumen, on-screen prospects, and fashion ideas. But what more do we know about the "RHOBH" cast member?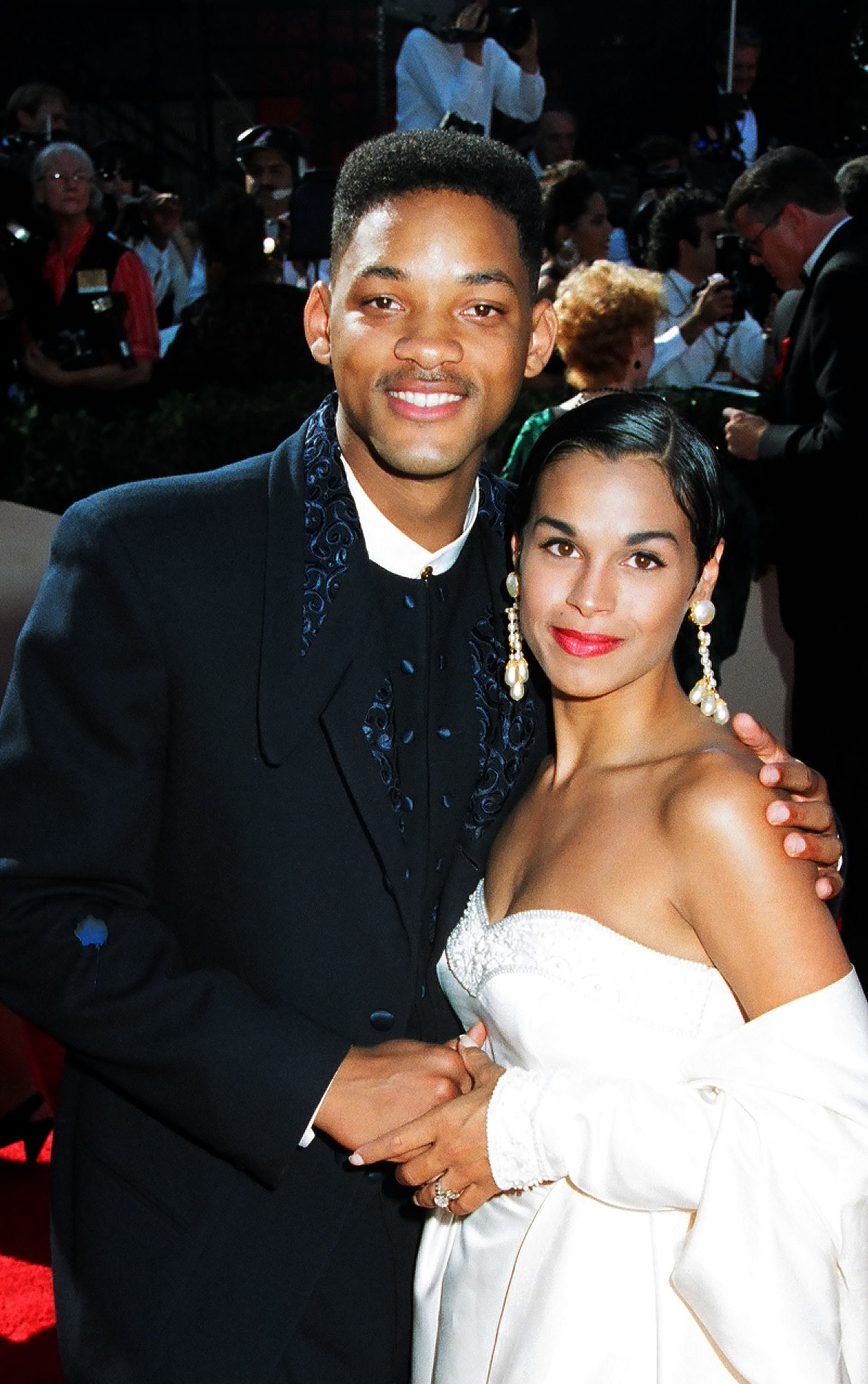 Will Smith and Sheree Zampino at the 1993 Emmy Awards Arrivals in Los Angeles, California. | Source: Getty Images
WHAT TO KNOW ABOUT SHEREE ZAMPINO
Will's ex-wife is a business magnet! She runs different businesses, showcasing her passion for beauty and fashion. Zampino operates an online fashion store, Sheree Elizabeth, which hosts "sip and shop" around the country to merchandise everything fashion-related.
This includes apparel and accessories. The store was founded in 2009. Two years before the birth of her clothing store, the business owner introduced a skincare business called "WHOOP ASH," which deals with moisturizing butter. She also relaunched the beauty line.
Zampino's knack for fashion began many years ago. As a young woman, she was intrigued by designing clothes. She studied fashion design at the Fashion Institute of Technology in New York City and fashion merchandising at the Fashion Institute of Design & Merchandising in Los Angeles.
Besides fashion, Zampino knows how to act. Between 2012 to 2014, she starred in every season of "Hollywood Exes." This show explored the realities of women formerly married to famous people.
Women on the list included Nicole Murphy, Eddie Murphy's ex-wife; Shamicka Gibbs, Martin Lawrence's former spouse; and Andrea Kelly, formerly married to R. Kelly.
In 2021, Zampino was announced as a cast member of the "RHOBH." According to the Bravo network, she was introduced as a friend in the 12th season.
Before joining the show, Garcelle Beauvais, her long-time cast member, and friend, admitted that she would love to have a trusted pal. The long-time "RHOBH" star said:
"I would love her to be a friend on the show. I would love to have someone I can trust."
The "RHOBH" star is about four feet eleven inches tall—an inch shorter than Will's wife, Jada. Despite being a busy bee, Zampino has time to whip up unique dishes in her home, which she shares online. She adds the hashtag "#REEcipe" to help fans with an easy search.
In 2020, the reality TV star showed her Instagram fans how much Trey enjoys home-cooked meals. She captioned the update, "He loves his mother's cooking! And she loves it!!!."
INSIDE SHEREE ZAMPINO AND WILL SMITH'S RELATIONSHIP
Zampino first crossed paths with Will in 1991 while filming "A Different World." Will visited the show to meet Jada, a cast member but ended up getting acquainted with Zampino.
Soon, the duo tied the knot and began a family. While recounting his time with Zampino, Will said, "I went to 'Different World' to meet Jada, and met Sheree and ended up marrying Sheree and having [my son] Trey with Sheree."
Unfortunately, their love story did not last long. In 1995, Zampino filed for divorce. She confirmed their relationship was strained because of Will's growth in Hollywood and their different individual decisions concerning their lives.
Not much is known about how they co-parented their son, but it was not a controversial affair, as the pair are still friends, and Zampino is treated like a member of Will and Jada's clan.
Despite her achievements in the industry, she is famously tagged as Will Smith's ex-wife; while it may not be the best way to describe Zampino, the actress claims to be okay with it. In her words:
"It could be worse. The reality is, that is a part of my history."
Indeed, Will continues to be a part of her story. Zampino is not only welcomed in the Smith family, but she shares an inseparable bond with Jada, who once acknowledged that they have "true sisterhood."
Zampino also confirmed that this love was not one-sided when she referred to the Smiths as her "forever family." Although the actor and his ex-wife are friends, they are not on the same page concerning their divorce.
In 2020, during a "Red Table" episode hosted by his wife, Will maintained that his first divorce felt like an "ultimate failure." However, Zampino was not having any of it. The on-screen star challenged his assertion, adding:
"I don't want to be in the same sentence with 'failure.' When you look at what we've been able to do, the marriage didn't work, but we are a success."
SHEREE ZAMPINO'S TWO EX-HUSBANDS
Zampino's second marriage was to a former NFL player and preacher, Terrell Fletcher. The pair tied the knot in 2007 and supported each other during their union.
Fletcher joined his then-wife during her appearance on the Bravo show "Hollywood Exes." Zampino also became an integral part of the Christian ministry. They carried on with their marriage like a perfect couple until 2014.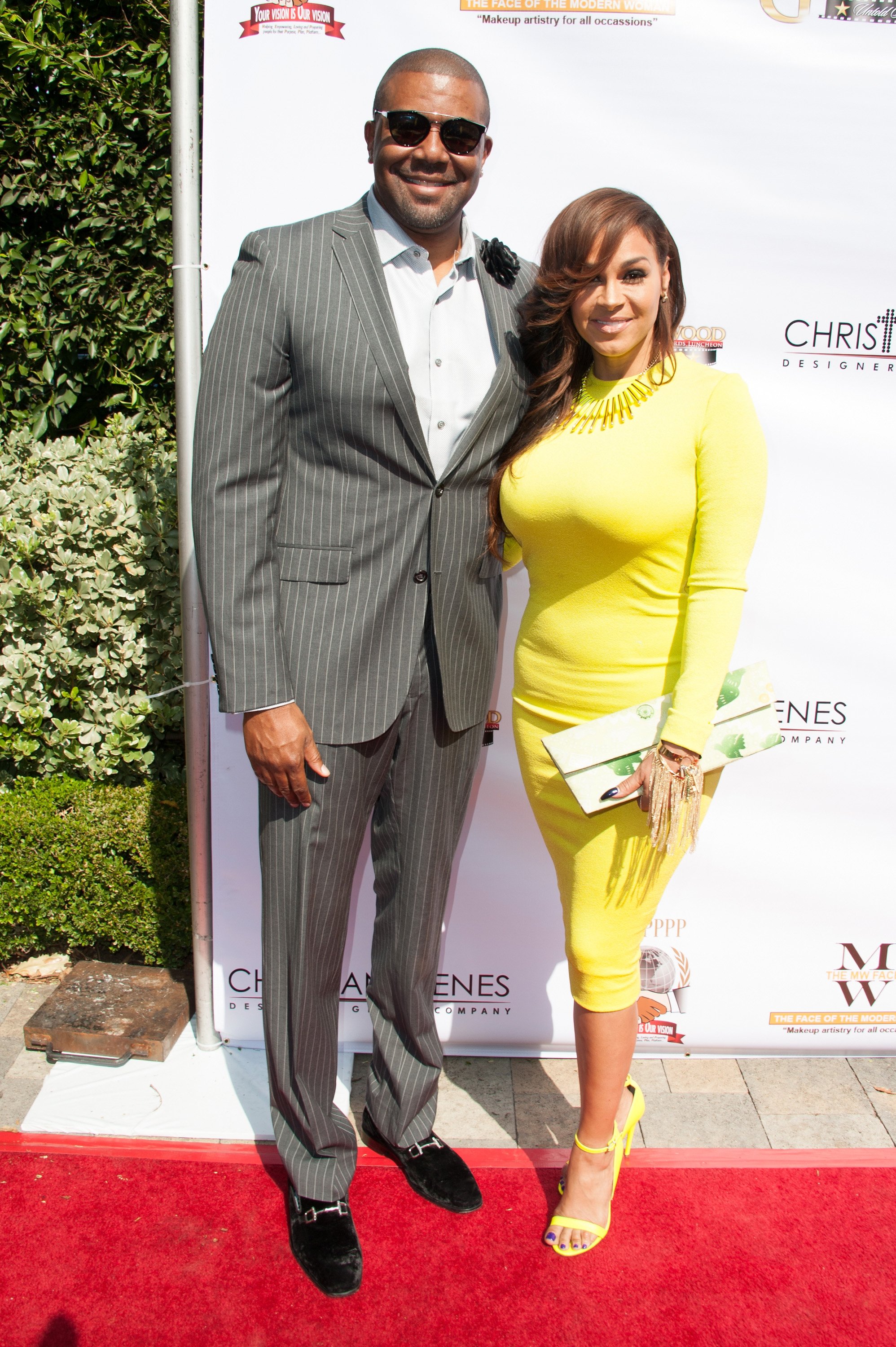 Terrell Fletcher and Sheree Zampino attend the Gospel Goes To Hollywood event at the Vibiana on February 26, 2016 in Los Angeles, California. | Source: Getty Images
The boutique owner shocked the world when she slammed the NFL retiree with divorce papers. This came after a brief separation. According to the court documents, Zampino cited irreconcilable differences, and she requested spousal support.
It is unclear who Zampino dated following her divorce. Still, she is a happy and fulfilled single woman focused on making memories with her family.
Please fill in your e-mail so we can share with you our top stories!