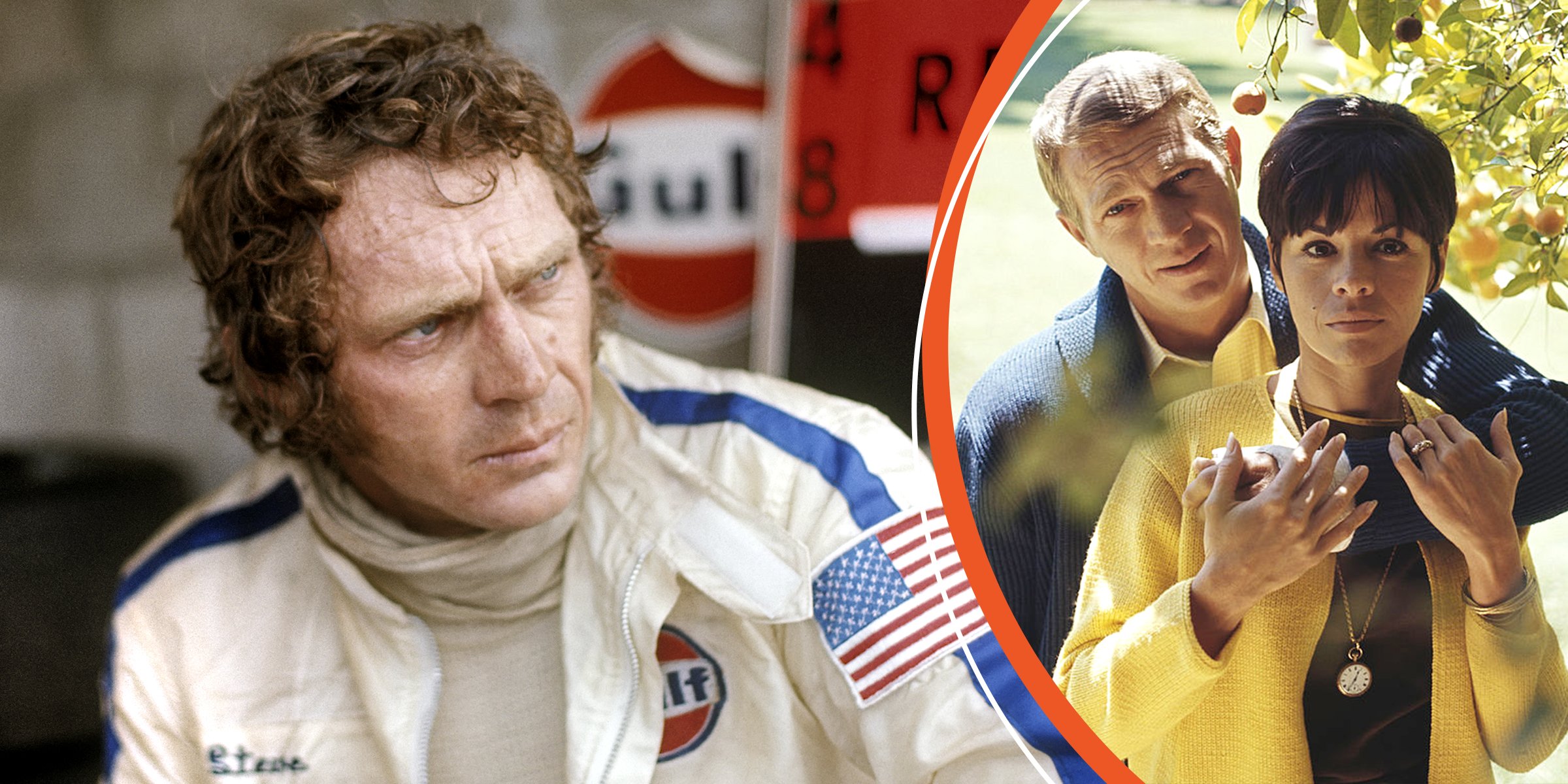 Getty Images
Steve McQueen's Wife Slept with Movie Star as Revenge for His Multiple Affairs — He Never 'Got over It'
Steve McQueen had a successful acting career and eventful personal life. He and his ex-wife Neile Adamas shared a deep love for one another, but his infidelity led to its end. Adams even got her revenge, and it left McQueen scarred.
Steve McQueen died known as an icon of the 1950s and 1960s. The actor topped the box office and was primarily known for his antihero movies and cool character.
But the road to success was not smooth; MacQueen also had a difficult childhood that affected him throughout his adult life.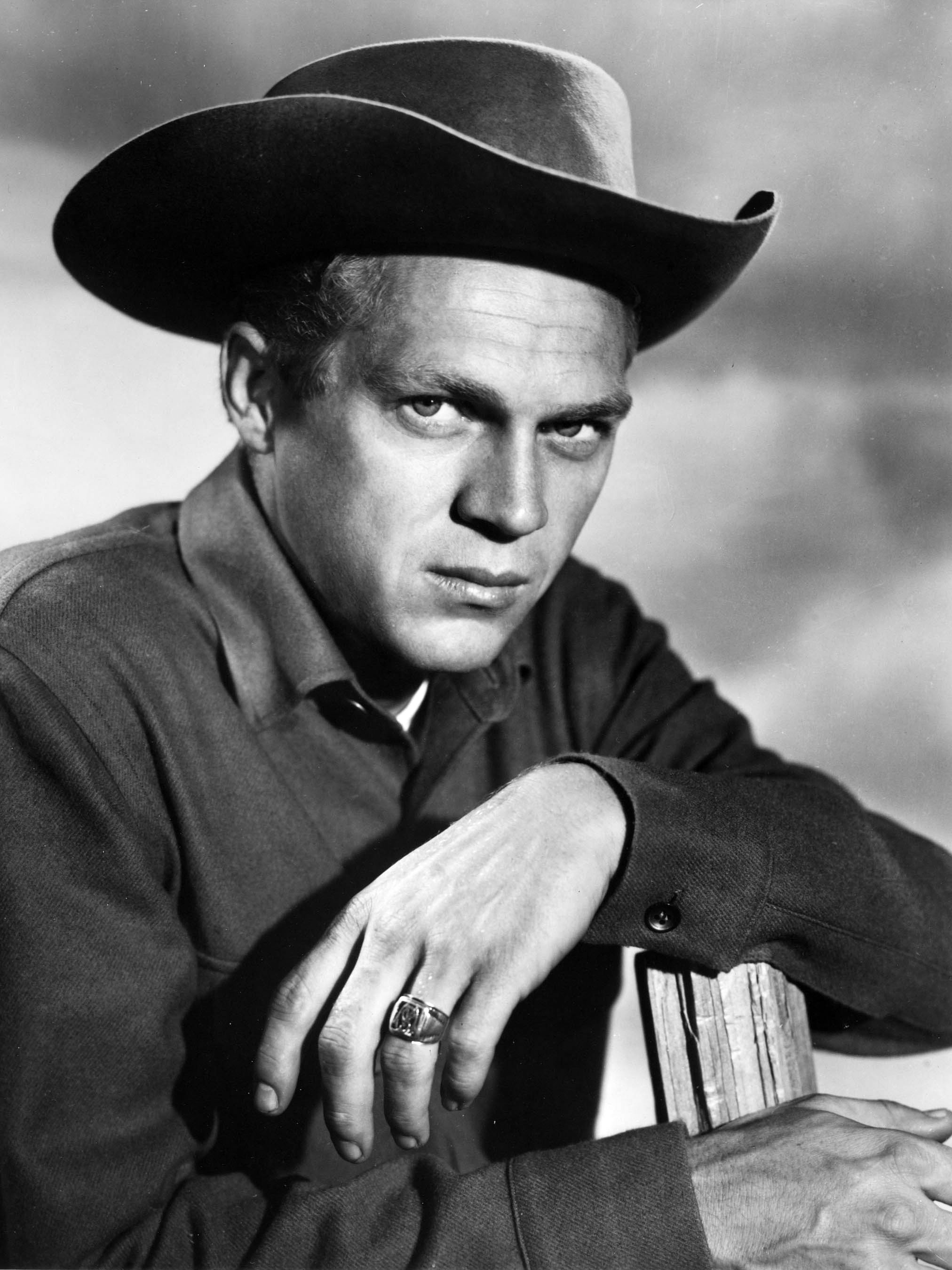 Steve McQueen photographed in America circa 1960. | Source: Getty Images
McQueen was abandoned by his father and left with his mother, who married often and left him with relatives for most of his life. This negligence led him to join gangs in Los Angeles and dabble with alcohol and narcotics.
When he reached adulthood, McQueen kept his rebellious steak. Once he became a movie star, the actor would have shocking demands from producers, and sometimes, his substance abuse would cost him jobs.
For instance, McQueen refused a co-leading role alongside Paul Newman in the film ″Butch Cassidy and the Sundance Kid″ because he wanted his name at the forefront; thus, the part was given to Robert Redford.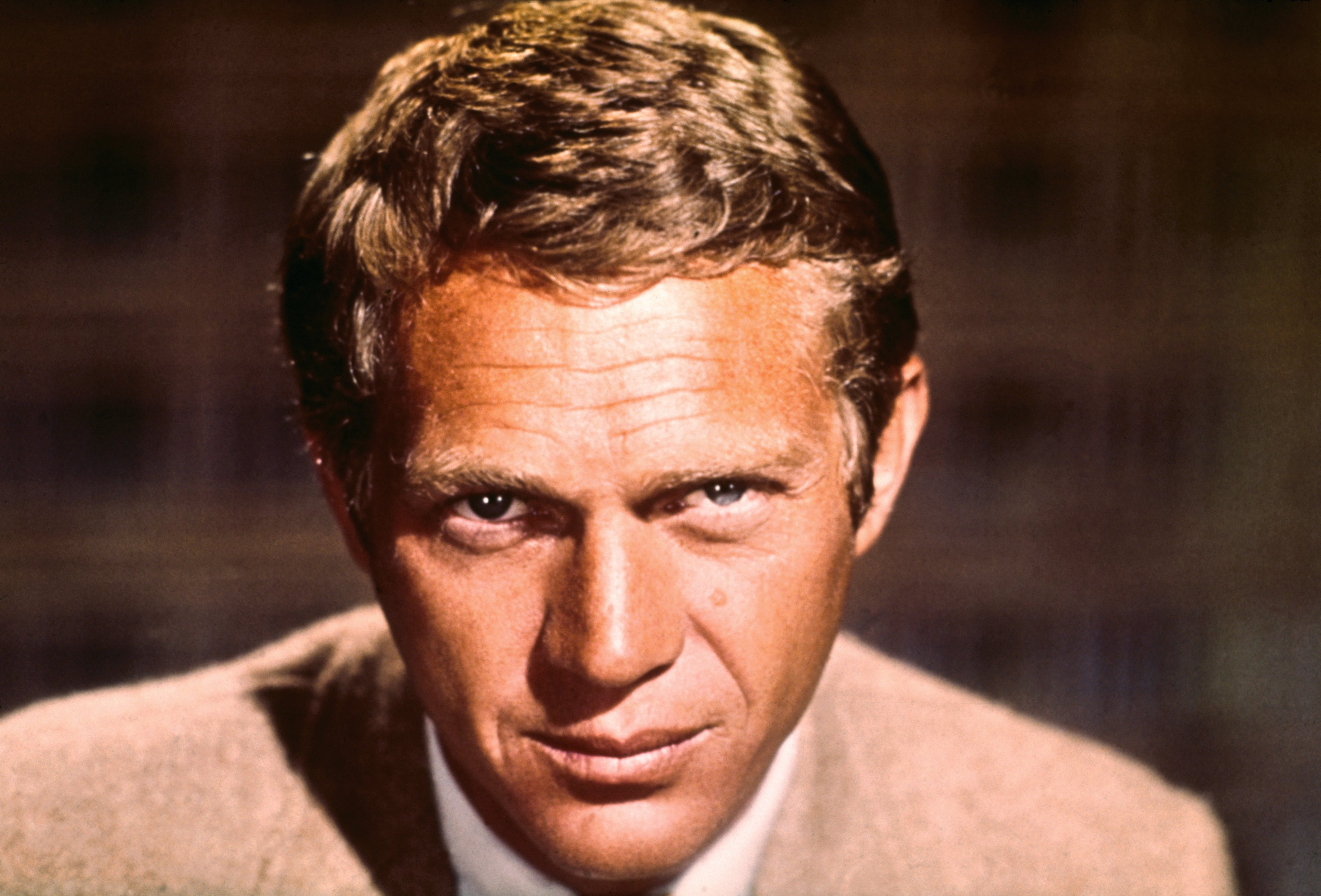 Steve McQueen in California 1966. | Source: Getty Images
McQueen met his wife Neile Adams in 1956; she was a broadway dancer and had already been on the cover of Life Magazine.
While Adams' career was flourishing, McQueen struggled to get his off the ground, but Adams said when they met, there was an "instant attraction."
From there on, McQuen would show up wherever she was, and they eventually got adequately introduced. That instant attraction turned into love quickly when Adam and McQueen realized how similar their backgrounds were.
Everything seemed to be flowing quickly, and the couple had an unmentioned understanding. Their connection was so strong that McQueen and Adams married just four months after meeting.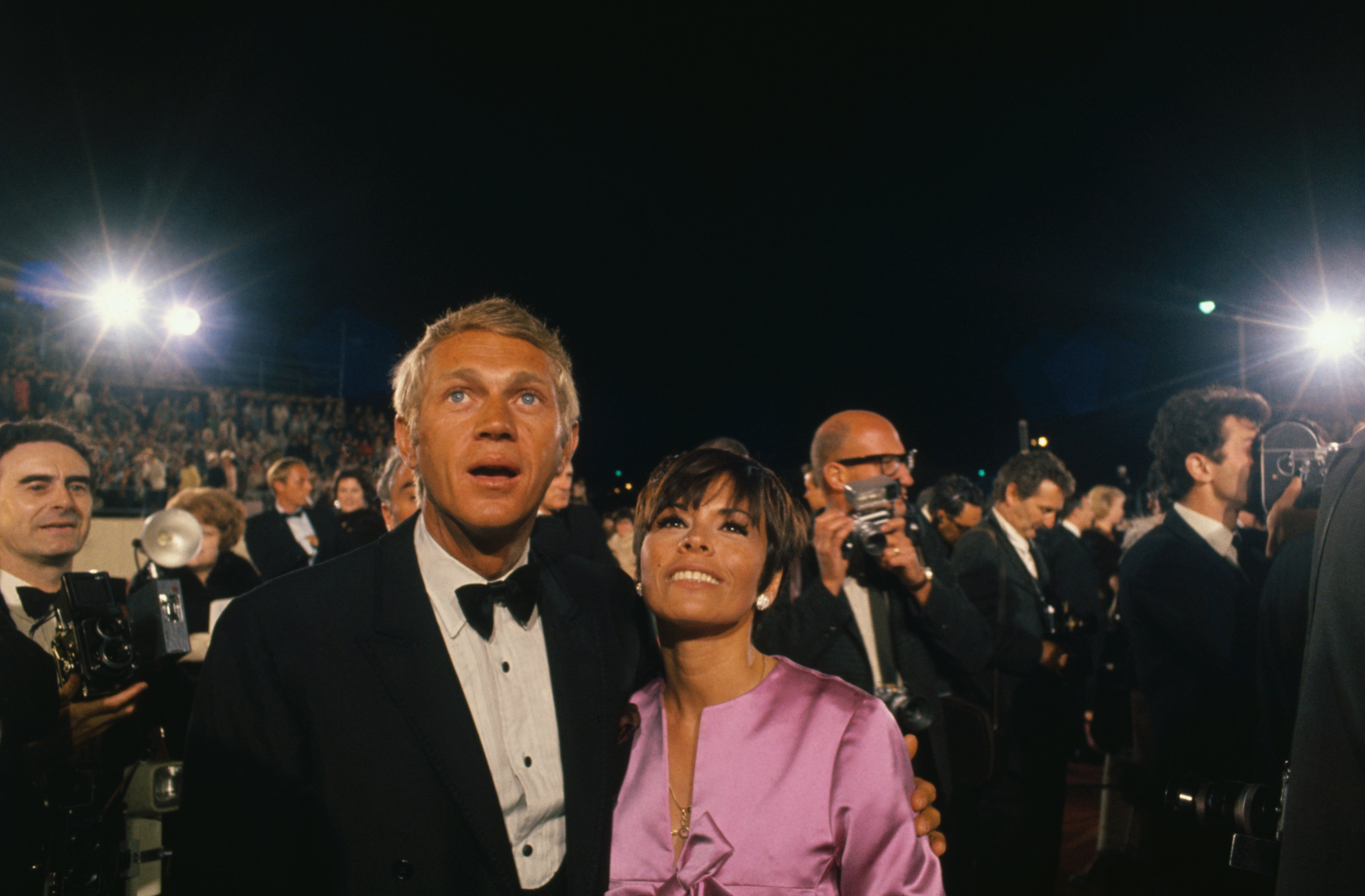 Steve McQueen and Neile Adams in California 1967. | Source: Getty Images
The beginning of their marriage was great. Adams said, 'He loved being married, and he made me feel very loved and wanted,' 'He'd always buy me little trinkets.'
The couple went on to welcome two children together, and Adams decided to put her career on hold and stay home with the kids.
However, she was an instrumental part of McQueen's success. Adams would help her husband read scripts and advised him to take roles in low-budget films like the horror movie "The Bob," which became a cult favorite.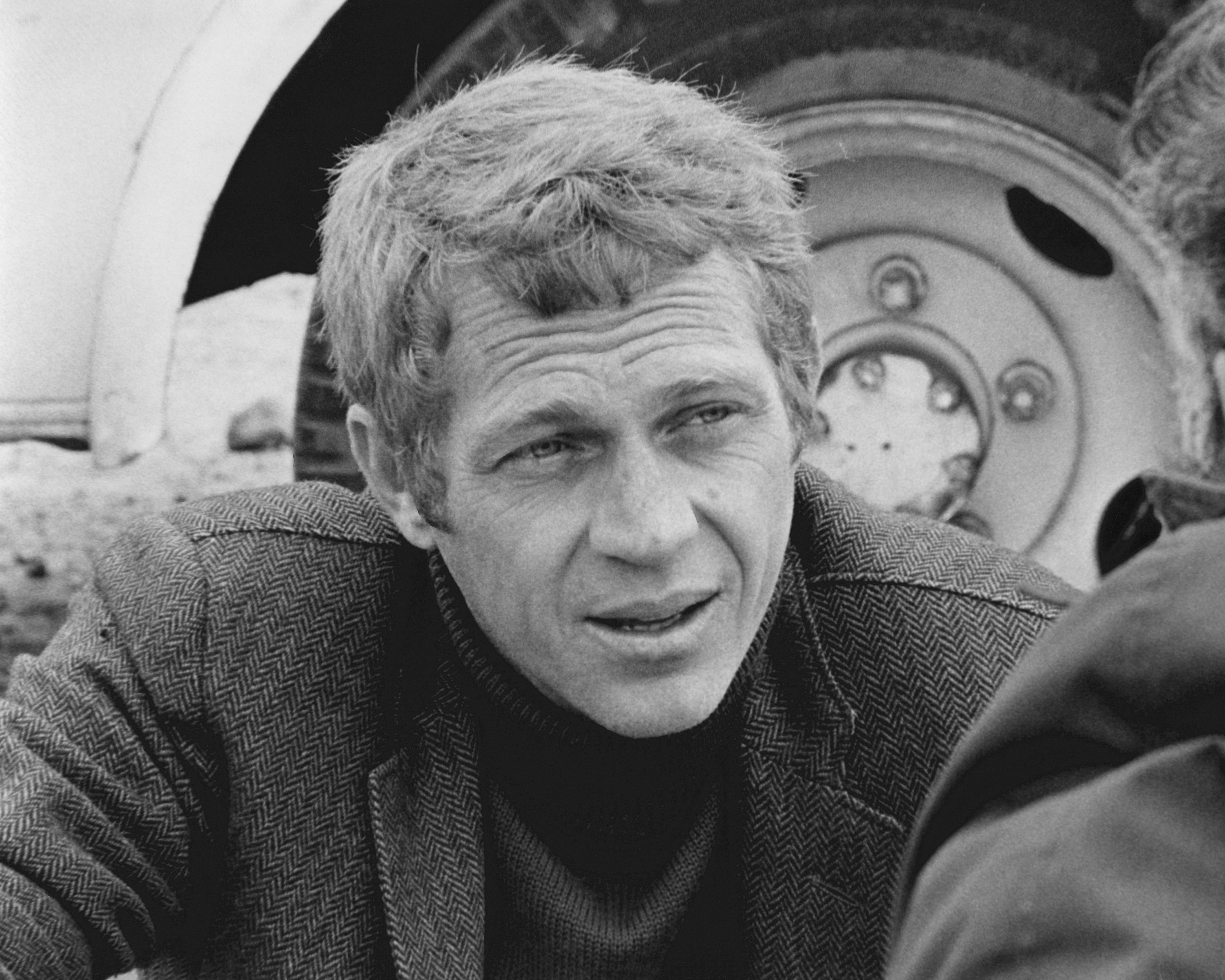 Steve McQueen in California 1968. | Source: Getty Images
Adams also suggested that McQueen should take off his shirt in every film. She said;
'He had a great face and a great body,' 'So I just said: 'Somewhere along the line in the movie, just take off your shirt and show off your chest!'
McQueen's charismatic character started to shine through the screen, and he gained more confidence as he realized the impact he had on films.
Sometimes the actor would even ask for his lines to be shortened because he believed his presence was enough to make the movie known.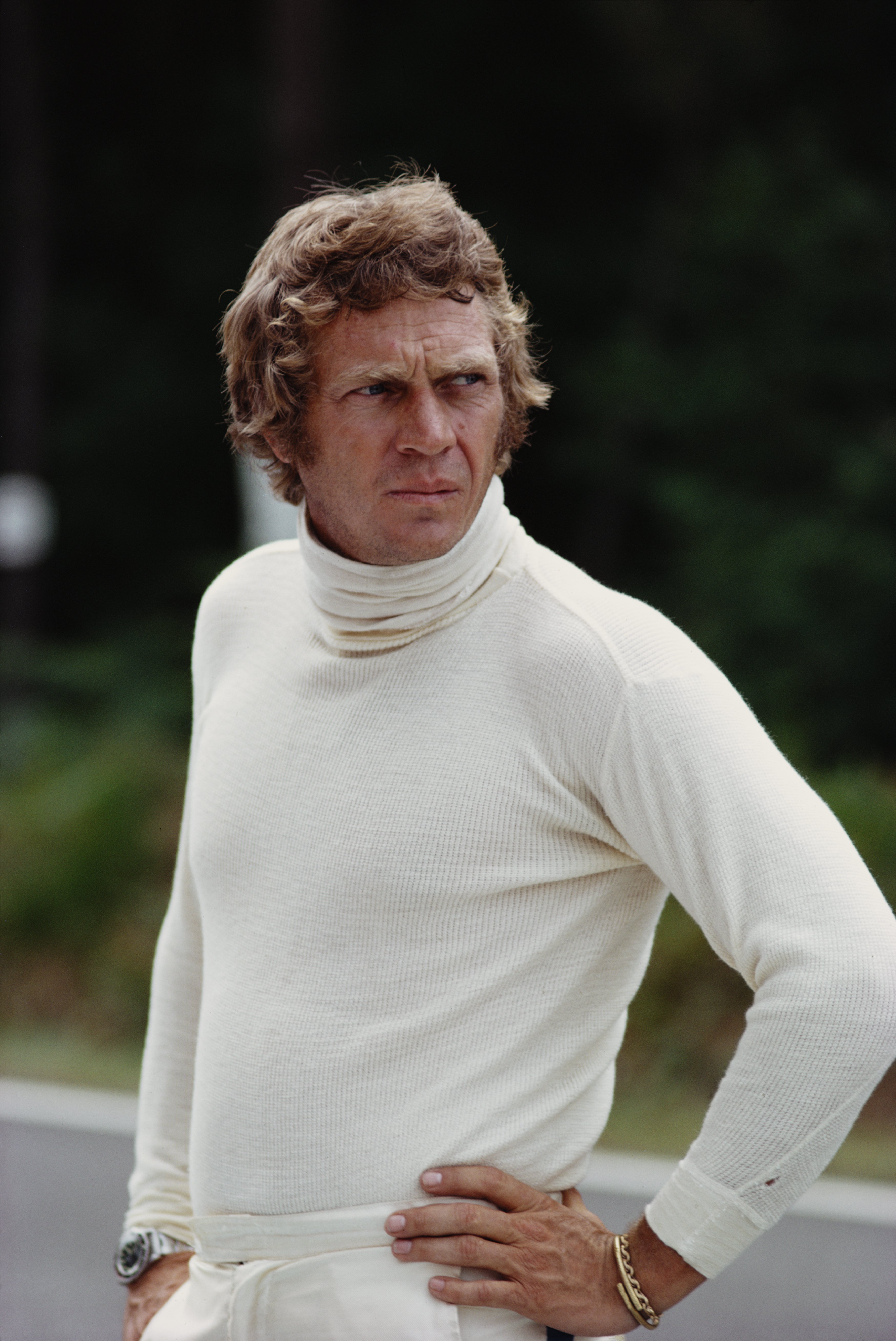 Steve McQueen in the film "La Mans" in 1971. | Source: Getty Images
When McQueen was rumored to have financial issues, Adams clarified that this was false. McQueen reportedly charged producers $250 for wearing his own watch in one of "The Thomas Crown Affair" scenes while he was already bagging a cheque worth $750,000.
However, the love and dedication Adams had for McQueen, and their marriage still did not stop him from stepping outside their marriage.
THE DOWNFALL OF STEVE MCQUEEN AND NEILE ADAMZ MARRIAGE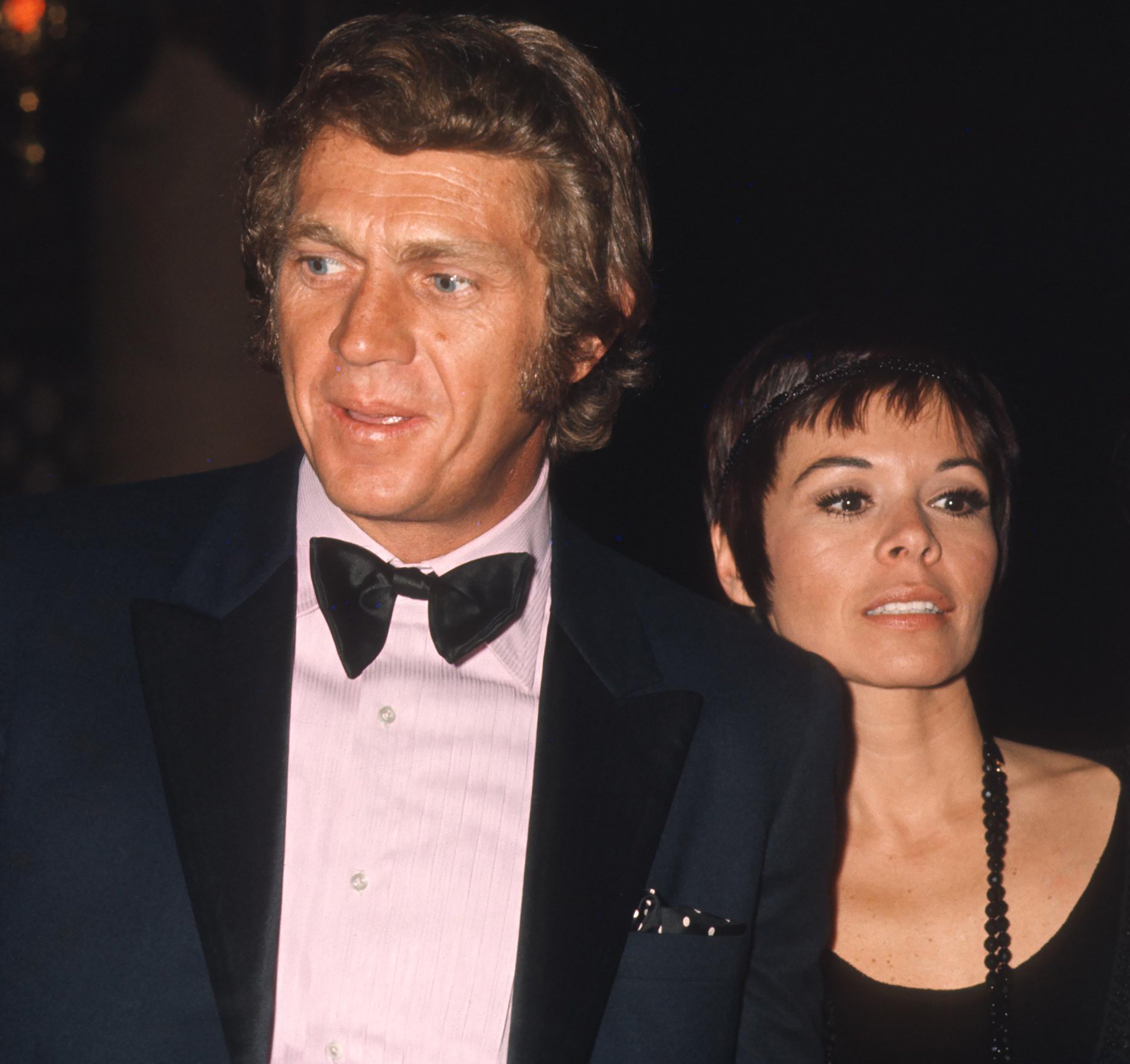 Steve McQueen with Neile Adams in California 1970. | Source: Getty Images
As McQueen grew bigger in Hollywood, he started cheating more, so much that Adams was also used to it. He had flings with many of his co-stars like actress Lita Milan who McQueen worked with on "Never Love a Stranger.
Actresses such as Lee Remick and Tuesday Weld were also part of the women with whom McQueen had his extramarital relations.
One of the leading ladies that Adams knew was dating her husband was the late actress Natalie Woods. McQueen had confessed to their fling to his wife after she saw a picture of them together.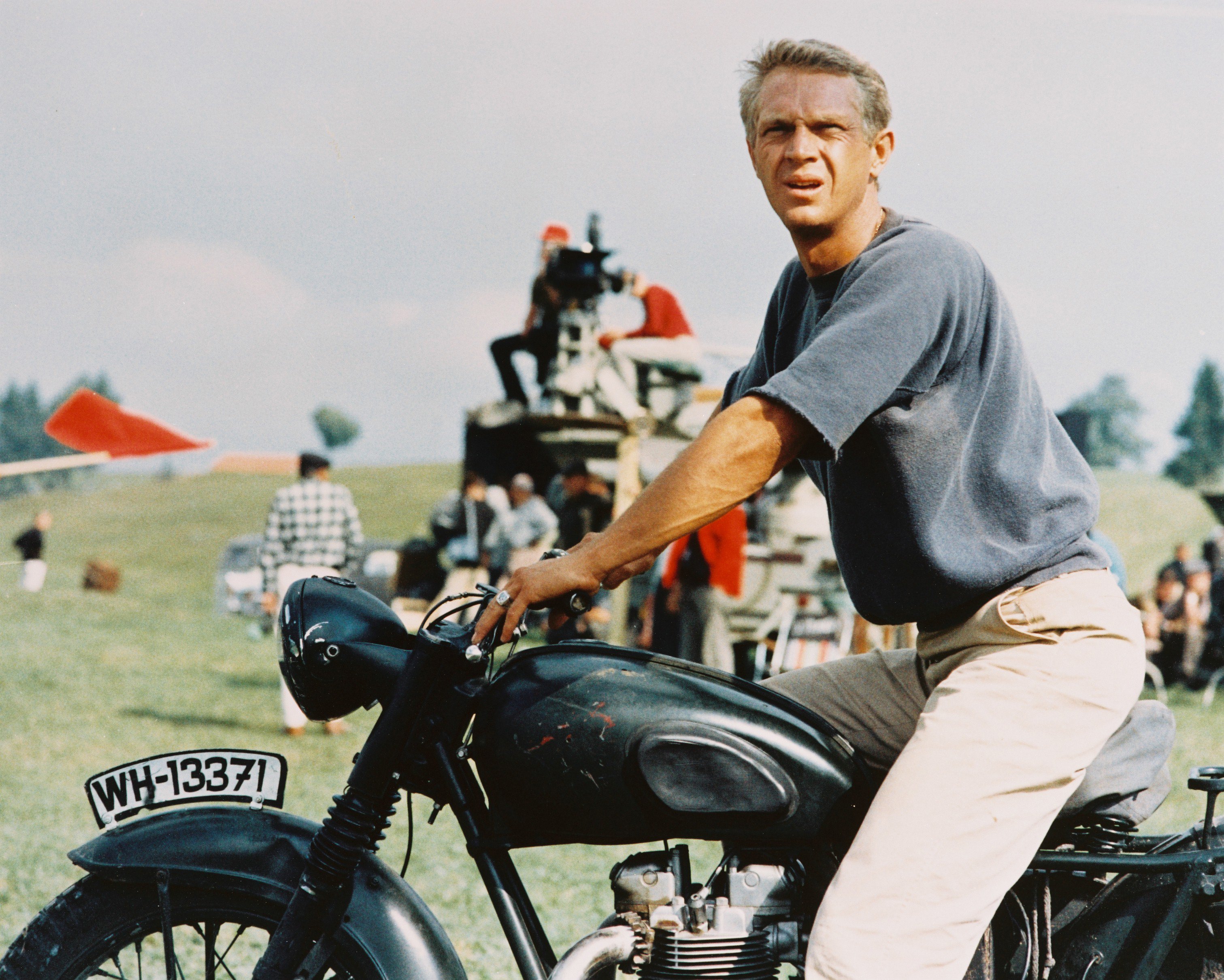 Steve McQueen filing "The Great Escape" in 1963. | Source: Getty Images
Adams found a way to get her revenge; she said, "Had Natalie known me better, she might have thought twice before going after my husband in such a blatant way."
So, Adams knew McQueen and Woods would be driving in the same car to the premier of their film "Love with a proper stranger."
Thus she stopped that by arranging for her husband to arrive five minutes before Woods and his way; Adams and McQueen got all the media attention together, and Woods walked down the carpet alone.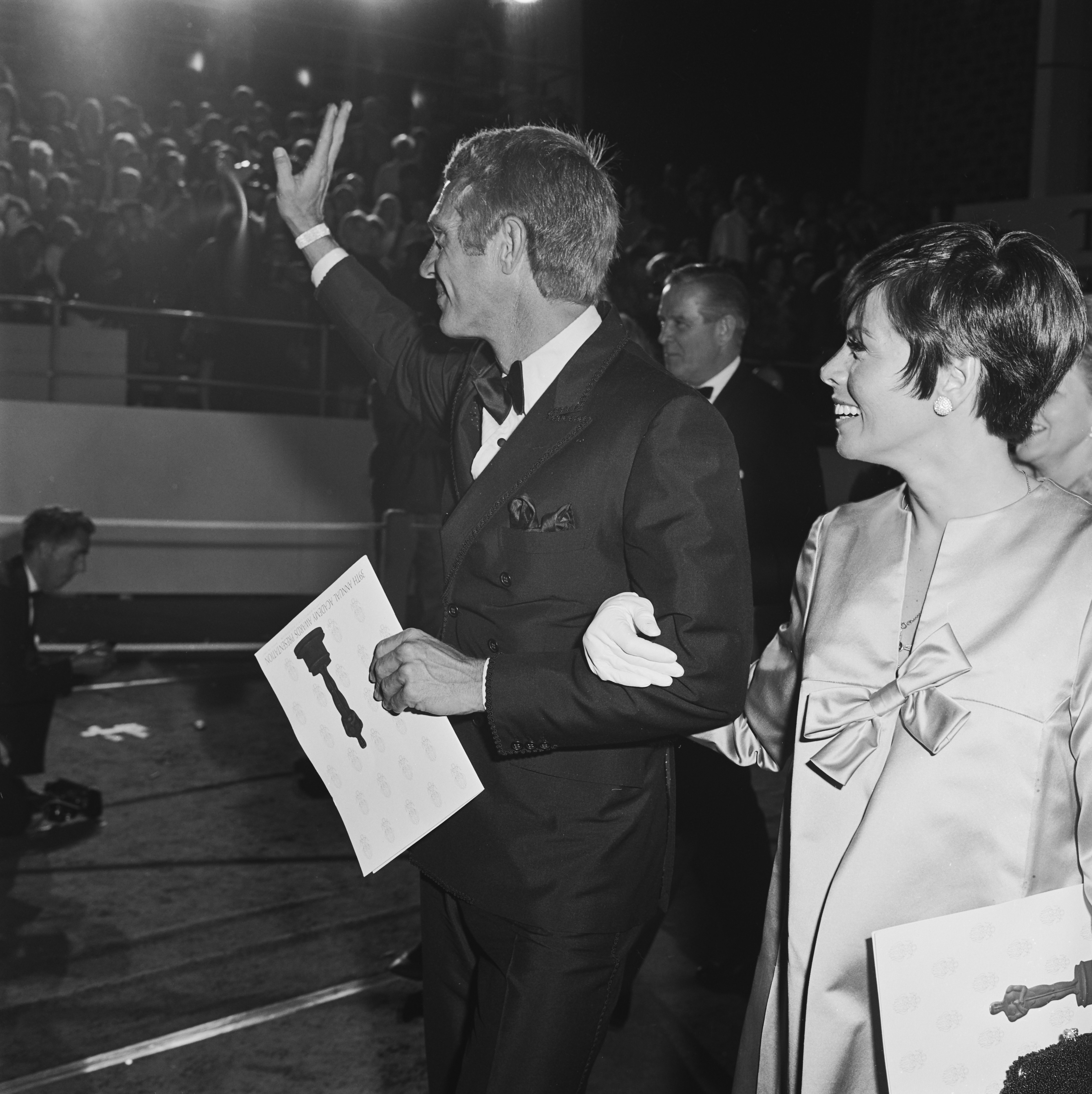 Neile Adams and Steve McQueen in California 1967. | Source: Getty Images
McQueen's reasoning behind his constant womanizing was that he could no longer resist the temptation around him, so he decided to give in.
On the other side, Adams also had her reasons for staying with her husband throughout the infidelity; she said she knew McQueen loved her and their kids.
But there was one incident that completely changed their marriage forever. Adams told the story of when they were in Paris while McQueen was filming the racing drama "Le Man."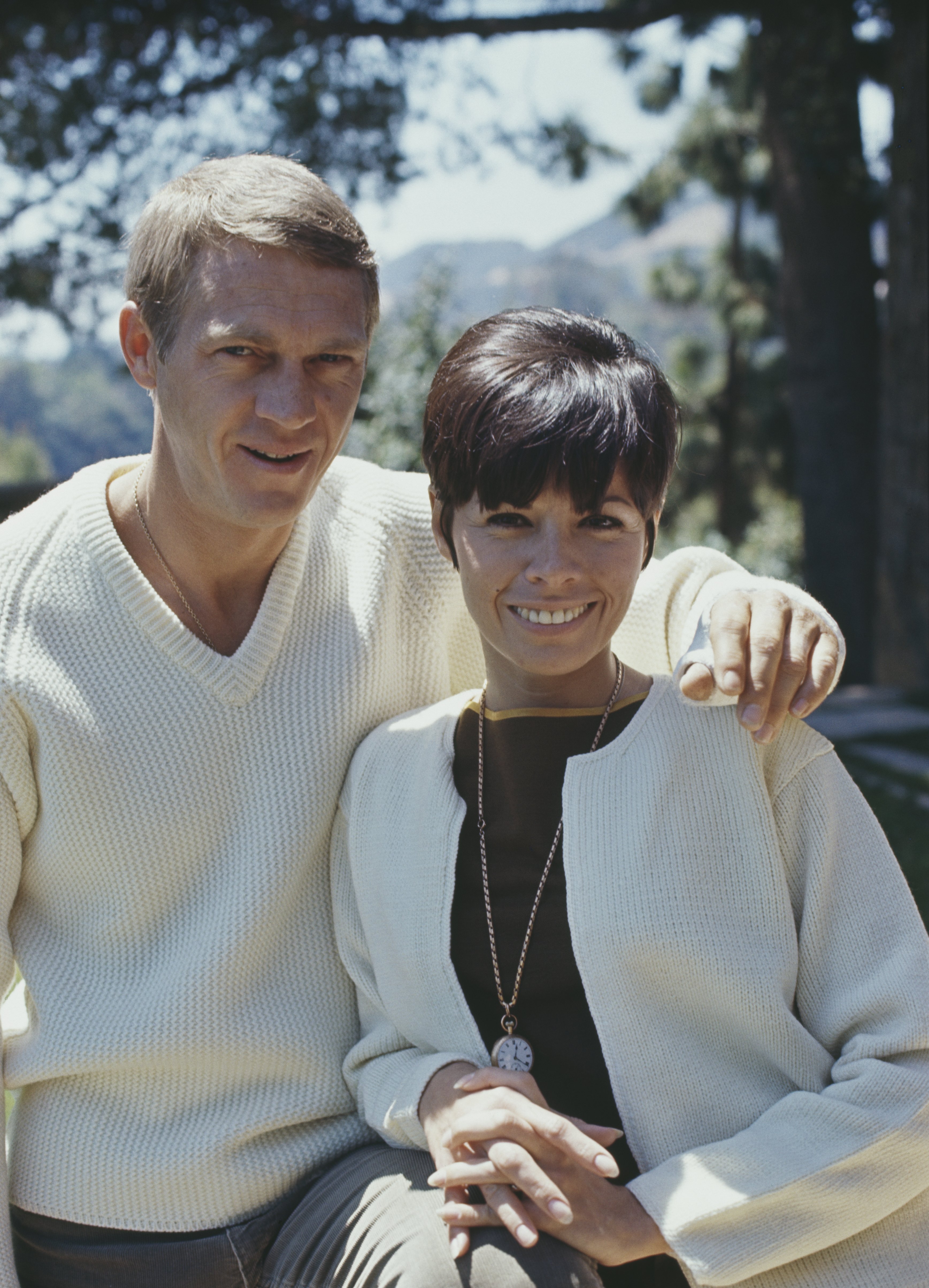 Steve McQueen and Neile Adams photographed in 1965. | Source: Getty Images
They were lying in bed when McQueen asked his wife if she had ever been unfaithful, and after much persistence, Adams confessed to having a fling with someone.
Adams said McQueen was so angry he took out a gun and started running it across her face and pointing it at her head.
The gun was not loaded, but Adams was frightened by his fury. She said he kept shouting and slapping her to get her to disclose her past lover.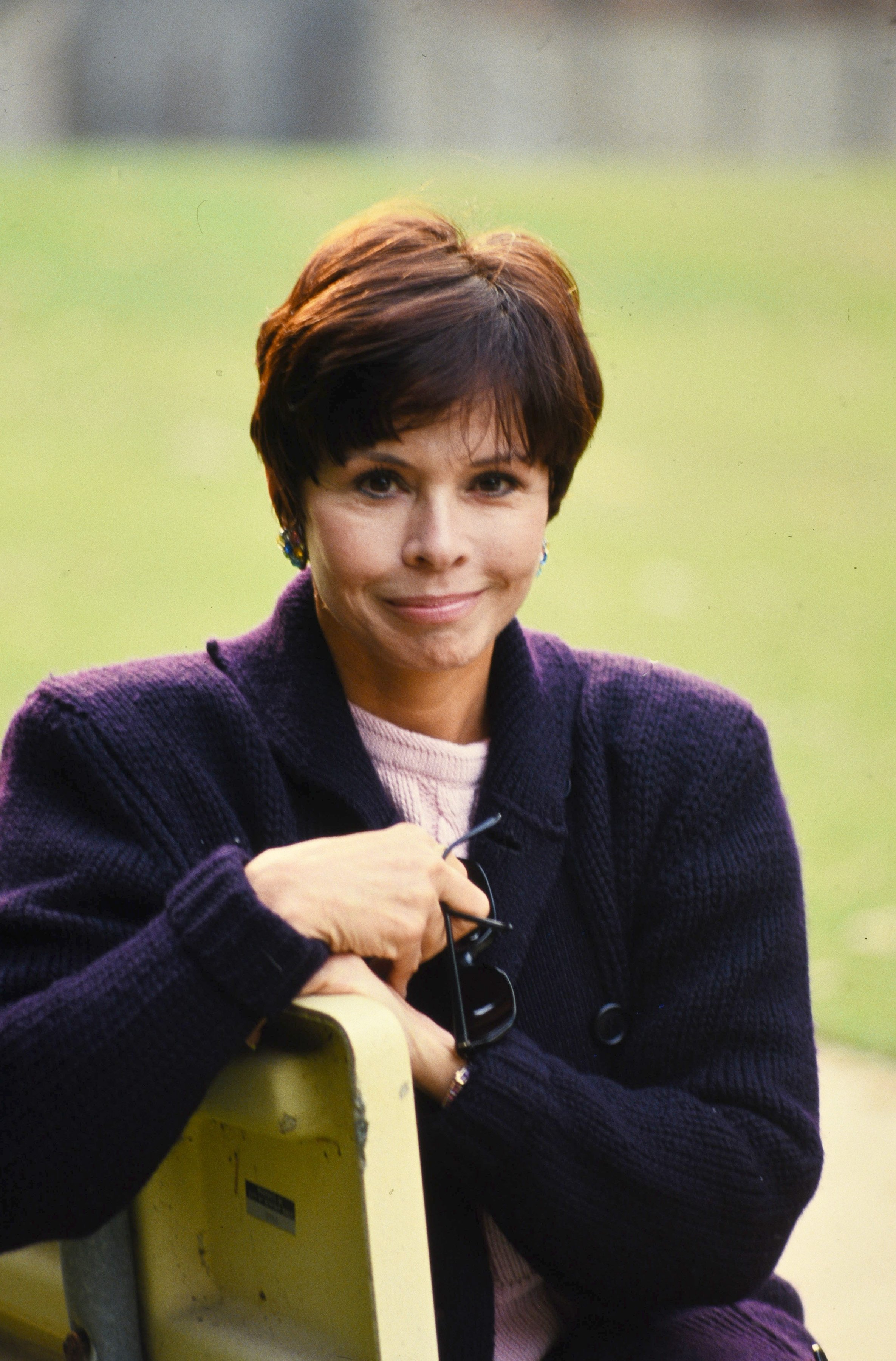 Neile Adams in California 1987. | Source: Getty Images
Her husband had never laid his hand on her in their 14 years of marriage, so the broadway dander eventually revealed her fling's identity: the Australian movie star, Maximilian Schell.
McQueen's competitive nature could not handle another movie star with his wife, and he said, 'Why couldn't it have been an electrician or a plumber at least? Why did it have to be a movie star?'
The events of that night shifted something in their relationship, and Adams knew things would never be the same, and for her, it was the final straw.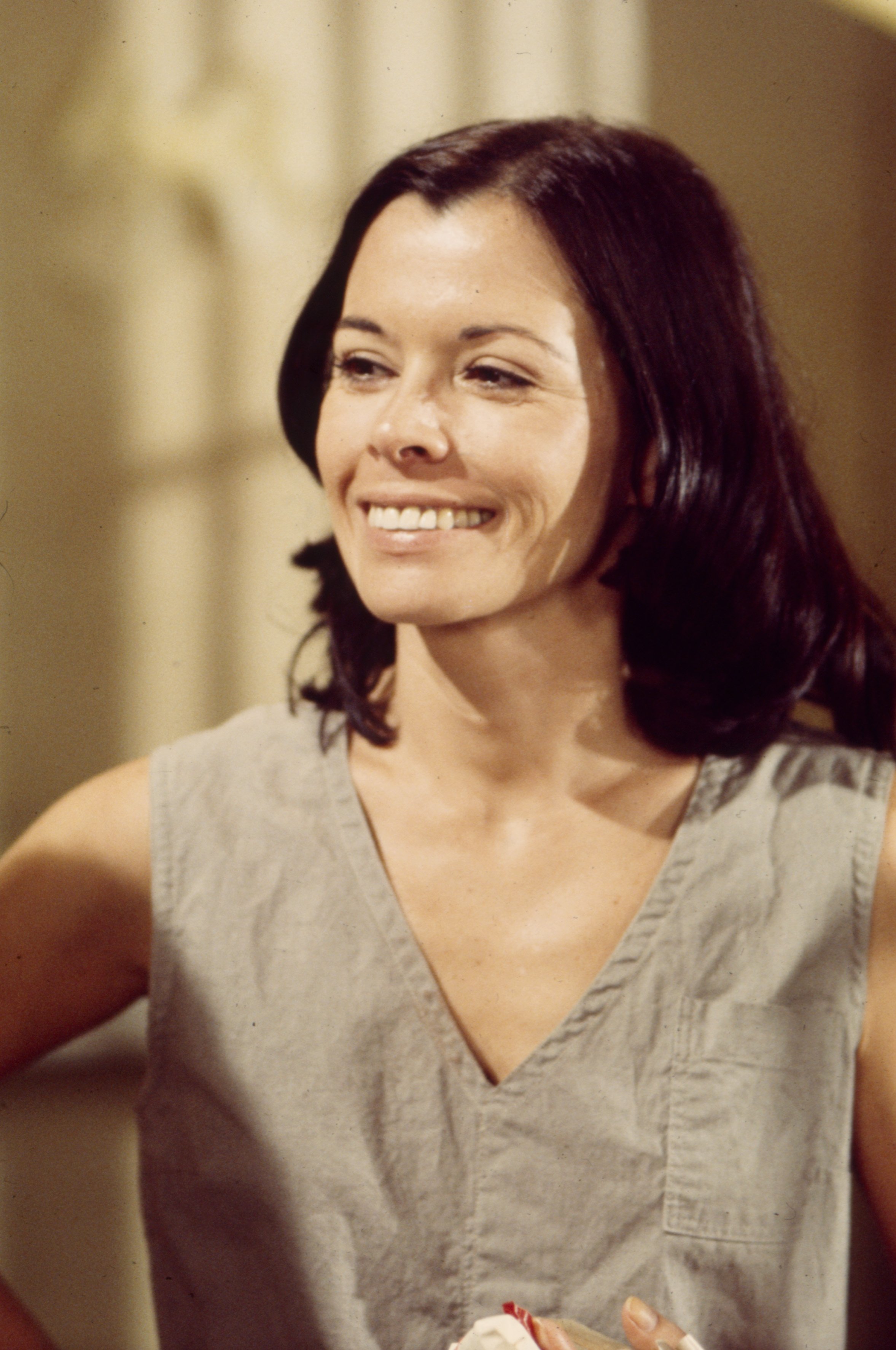 Neile Adams acting in the film "Women in Chains" in 1972. | Source: Getty Images
Adams realized that her husband expected her to be perfect, and he had put her on such a high pedestal that when he saw she was flawed like any other human being, it destroyed their relationship.
The split devasted the broadway dancer; she said, 'It was an amazing ride. "But eventually, I had to get off for my own sanity."
Adams added 'He expected unconditional love from me. Telling him about the fling was truly destructive on my part, and he just never got over it.'
NEILE ADAMS STILL HONORS HER HUSBAND DESPITE THEIR TURBULENT MARRIAGE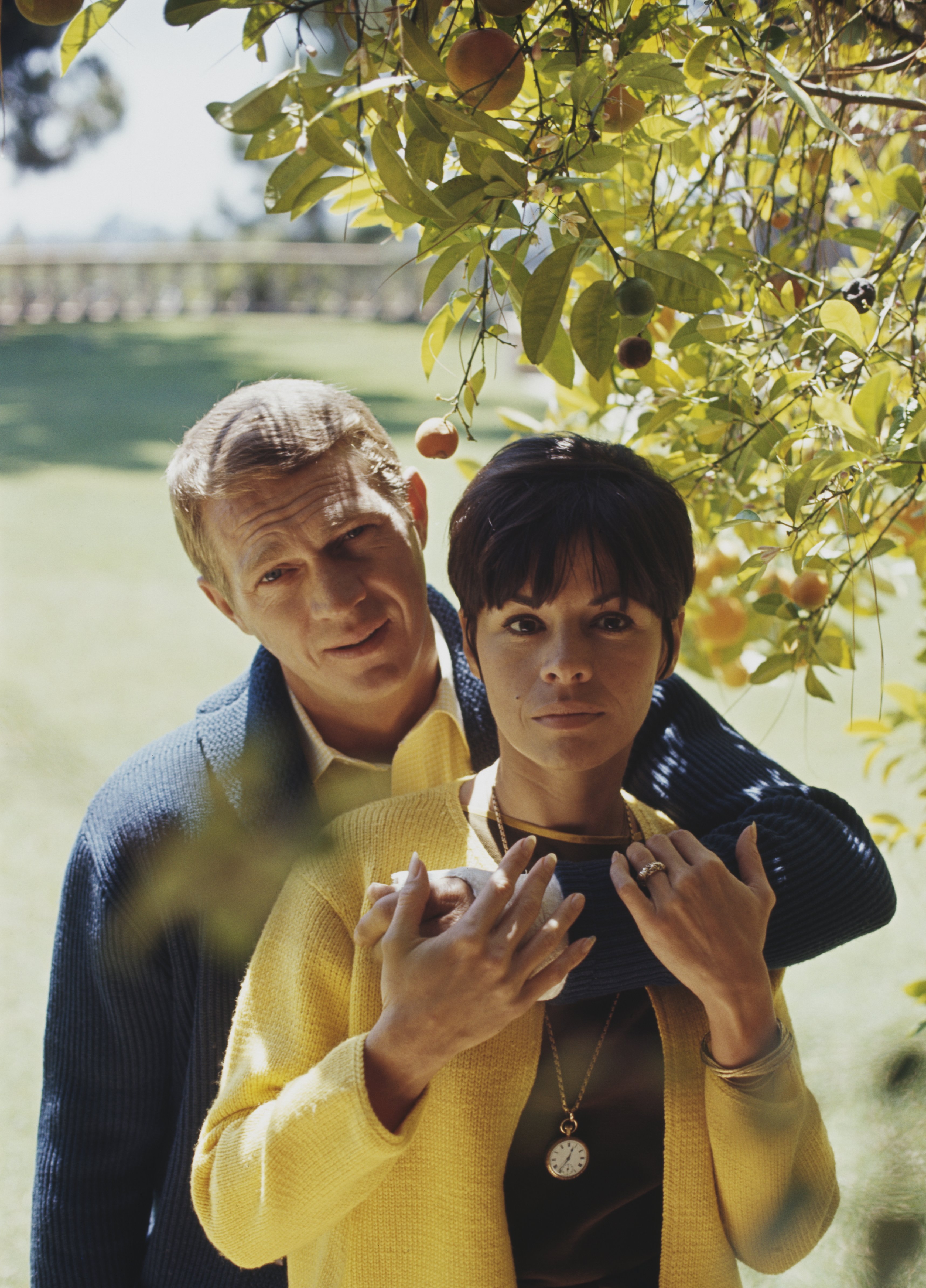 Neile Adams and Steve McQueen photographed in 1965. | Source: Getty Images
Adams and McQueen could not find a way forward after the countless infidelities and the incident in Paris; therefore, in 1971, Adams filed for divorce.
The split devasted the broadway dancer; she said, 'It was an amazing ride. "But eventually, I had to get off for my own sanity."
Their marriage lasted 14 years, the longest relationship McQueen had in his lifetime, and no one knew him better than Adams.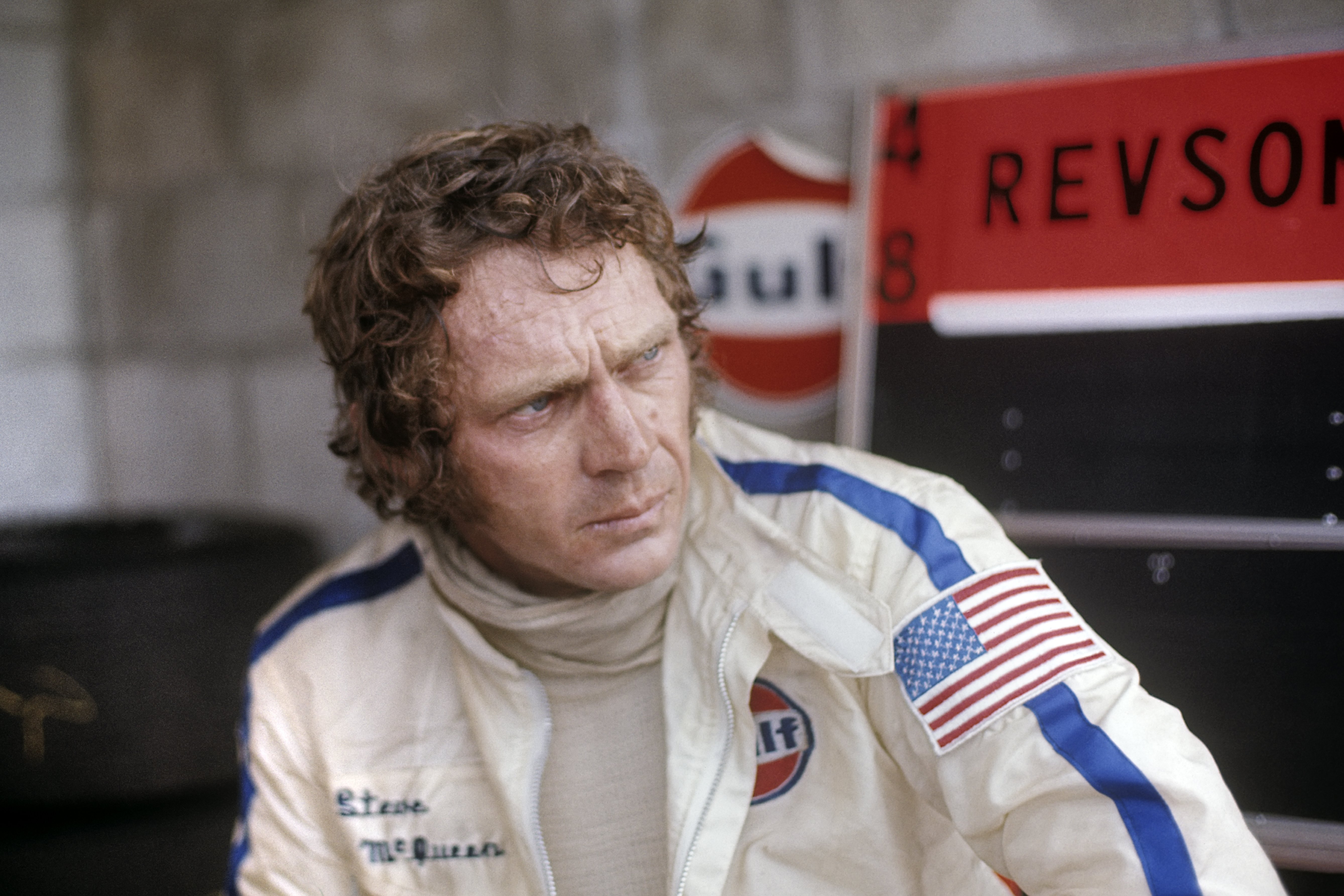 Steve McQueen during the 12 Hours of Sebring race in 1970. | Source: Getty Images
In 1980 McQueen passed away, and Adams still pays her respects at church on his death anniversary. According to the Daily Mail, Adams's apartment is also filled with picture frames of McQueen and their children.
Although Adams was devastated by her divorce from McQueen, she eventually got back on her feet and started dancing and caring for her children.
The dancer also got married to businessman Alvin Toffel who she described as a nice man and said their marriage was different.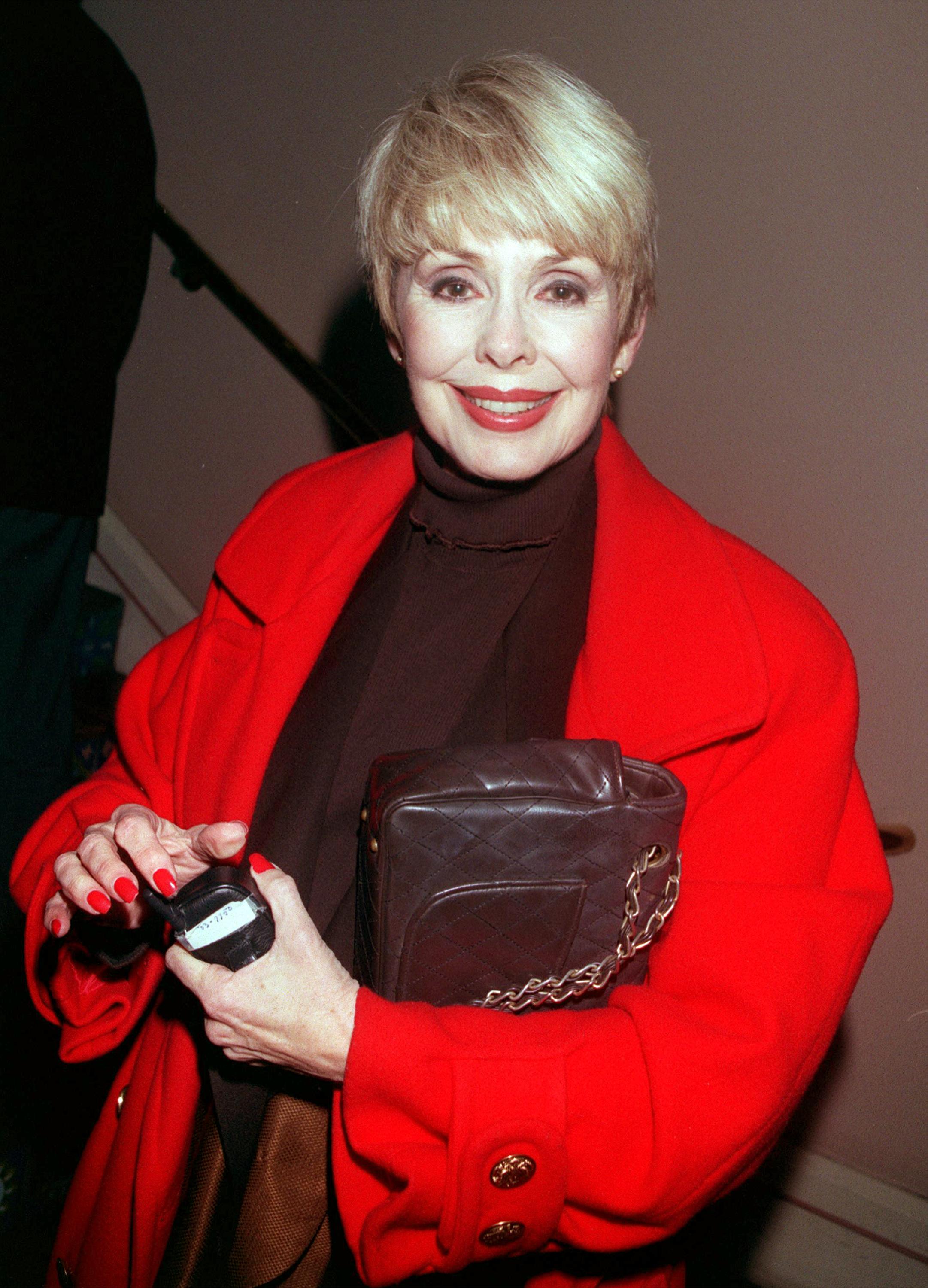 Neile Adams in Hollywood 2001. | Source: Getty Images
Despite the ups and down Mcqueen and Adams faced together, the dancer still credits her husband as an excellent father to their children.
His tough childhood and substance abuse never got in between the safety of their children. Terry and Chad also never got to see their father's anger until Adams told them everything once they got older.
Please fill in your e-mail so we can share with you our top stories!