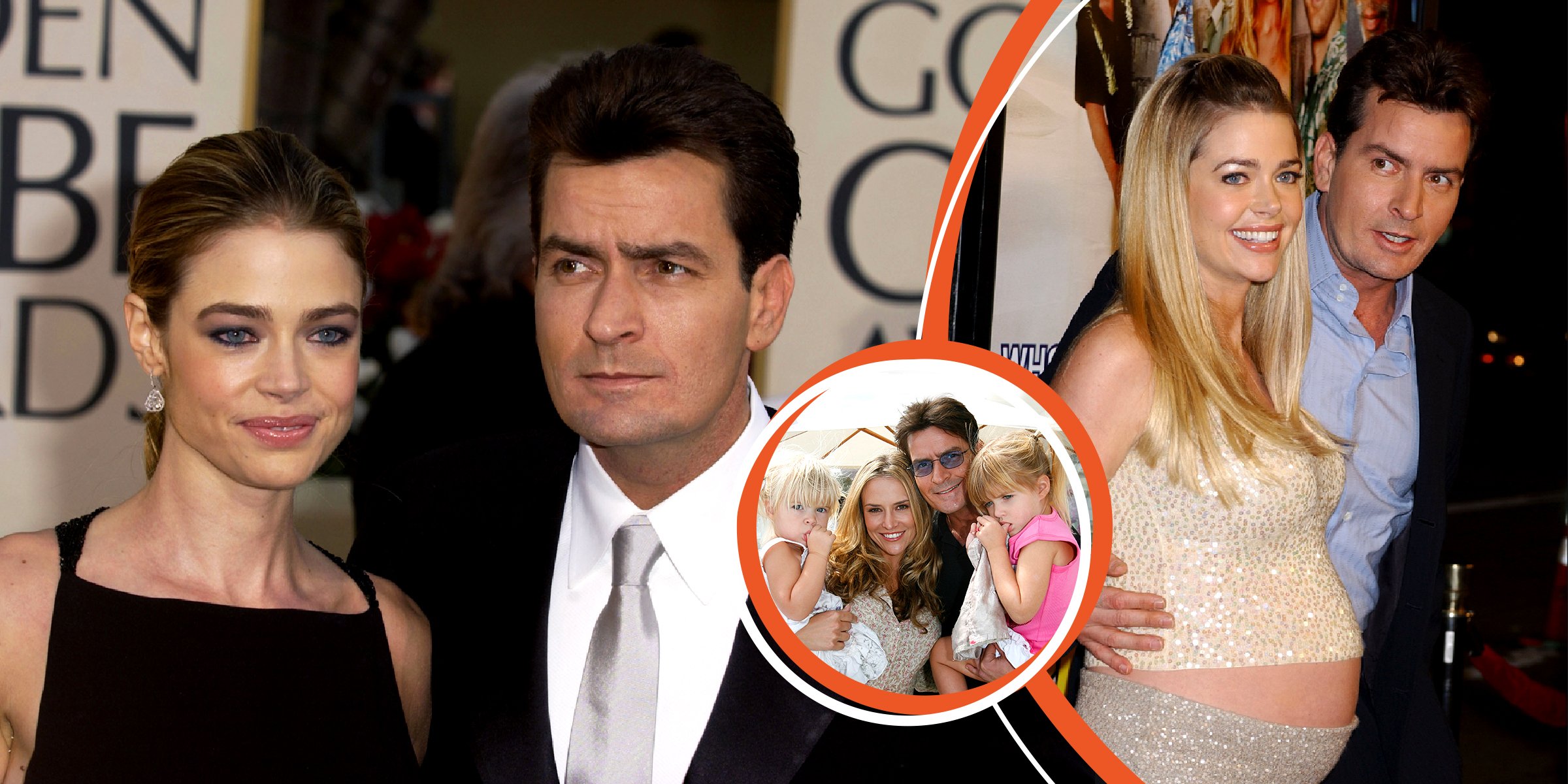 Getty Images
Charlie Sheen & Denise Richard's Divorce Didn't Give 'Immediate Relief' — She Felt 'So Much Guilt' Afterward

Charlie Sheen, known for his comedic chops, has been married more than once. His second and longest marriage was with former co-star Denise Richards. While it lasted only a few years, with Richards ending the relationship, she claimed it left her with pangs of guilt.
During his prime, the "Two and a Half Men" star, Charlie Sheen, knew how to make his audience roar with laughter. For a long time, he was a staple in the minds of TV lovers, but along the line, the comedian gave in to his shortcomings, including drug addictions.
However, he soon realized that leaving such a lifestyle behind was best. During his walk to sobriety, he developed a bond with the former Bond girl, Denise Richards. The pair had met in 2000 while filming "Good Advice."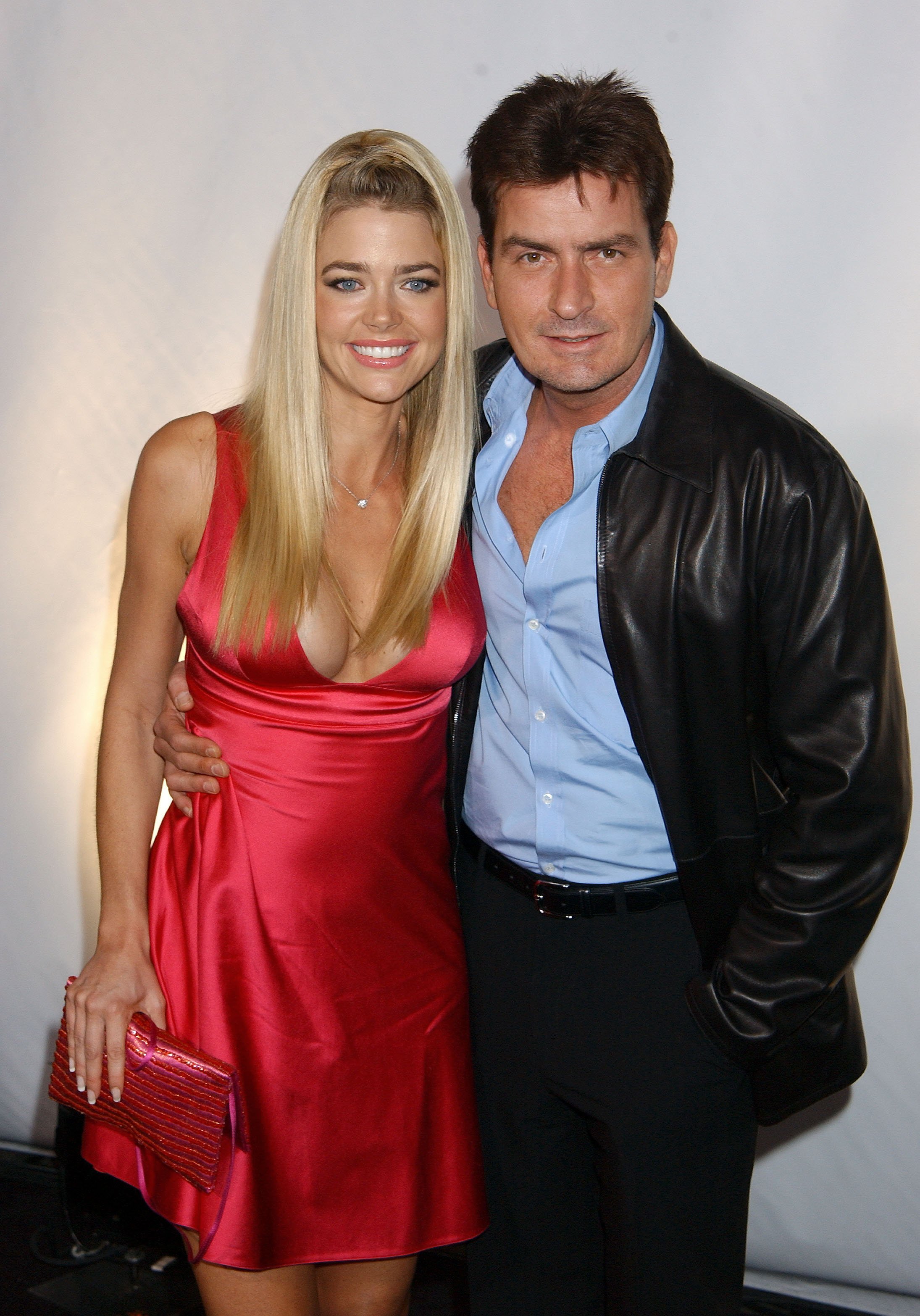 Denise Richards and Charlie Sheen at Giorgio Armani Receives First "Rodeo Drive Walk Of Style" Award held at Rodeo Drive in Beverly Hills, California, United States. | Source: Getty Images
Richards confessed that their relationship grew while on "Spin City." She admitted that when they fell in love, he had been sober for some years and worked aggressively to fix his life.
According to her, the strength, courage, and humility portrayed by a man formerly consumed by addictions appeared admirable, and she felt charmed.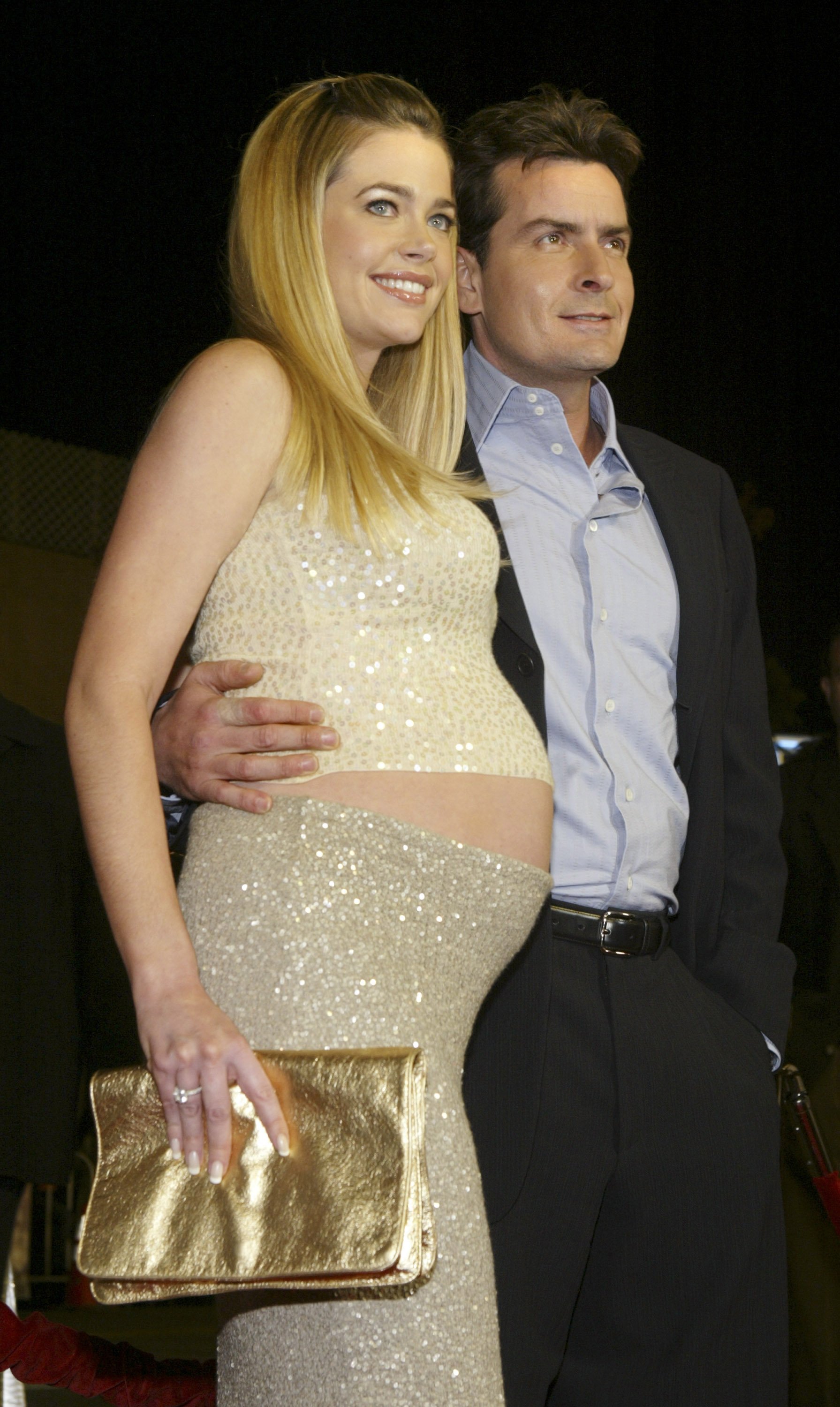 Denise Richards and Charlie Sheen at "The Big Bounce" - Los Angeles Premiere - Red Carpet held at Mann Village Westwood in Westwood, California, United States. | Source: Getty Images
To Richards, it did not matter what he did in the past; she was concerned about his attitude during their time together. The "Spin City" actress emphasized their intense connection due to his personality. She said:
"He was amazing. He was so humble, sweet, charming, funny, and had such a great heart, and very honest, and we just had an intense connection that we had together."
A few months after they fell for each other, the Hollywood lovers tied the knot in the home of Gary David Goldberg, producer of "Spin City," the TV show that brought them together.
The wedding was a catholic ceremony attended by relatives and a few friends. This was Richards's first marriage but the groom's second.
As expected, for the big day, the couple dressed stylishly. Richards turned heads in her Giorgio Armani satin bridal gown with a stone-embellished jacket, while the actor opted for a two-button tuxedo jacket.
A few years after their marriage, they proceeded to another phase; parenthood. In March 2004, the couple welcomed their first child—a daughter named Sam.
RICHARDS HAPPY EVER AFTER DID NOT LAST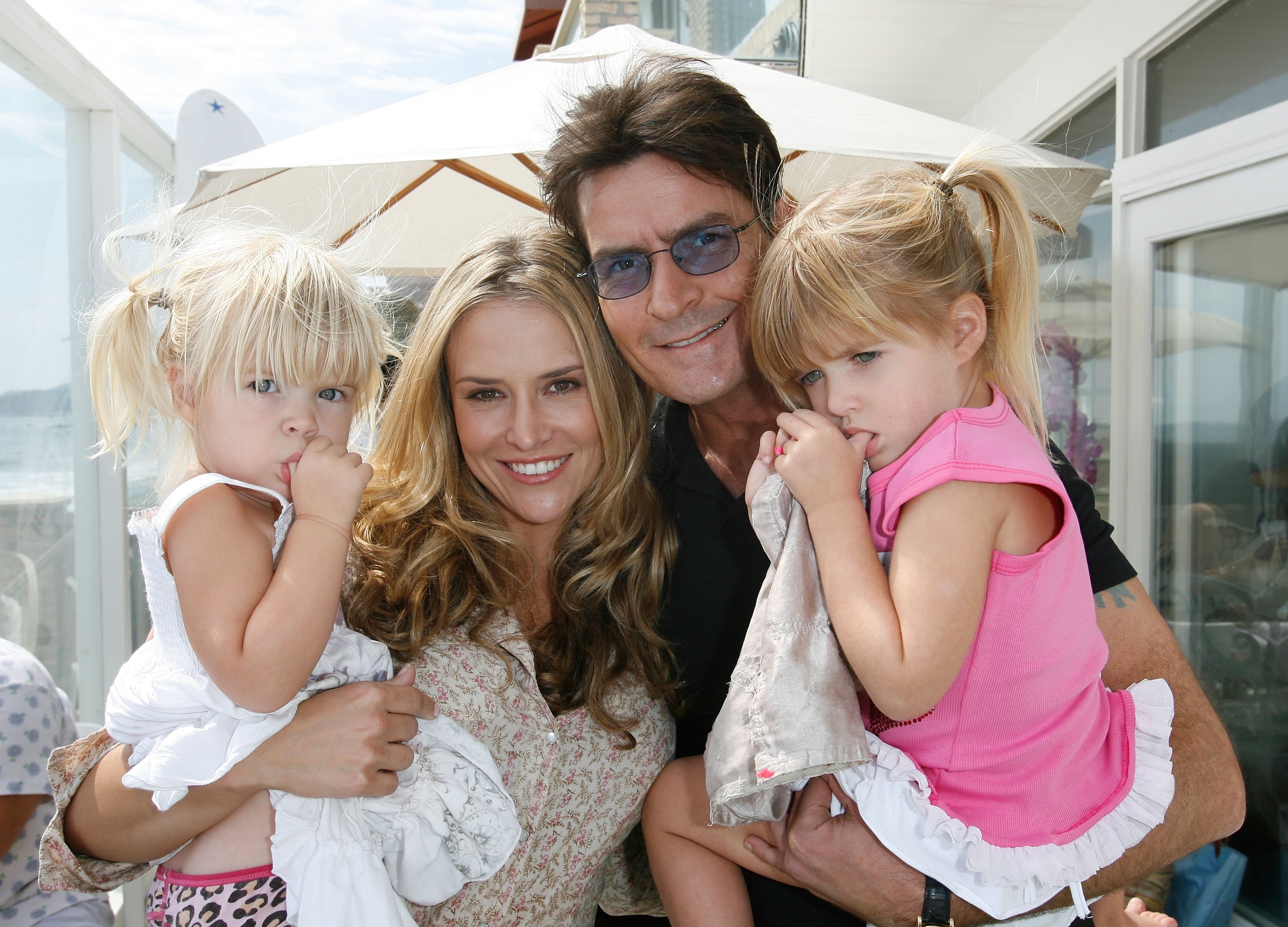 Actress Brooke Mueller, Actor Charlie Sheen with his daughters Sam Sheen and Lola Sheen at the French Connection's "Kids connection to benefit The Art Of Elysium" on August 25, 2007 in Malibu, California. | Source: Getty Images
Sheen's marriage with Richards was viewed as the perfect union. Fans and celebrities admired their relationship because it looked great. But the actress claimed that even though they appeared terrific on the red carpets, there was trouble in paradise.
In a recent interview with Caroline on "Divorced Not Dead," the former Bond girl explained that over the years, Sheen's successes strained the relationship, and she began to consider the type of future she would have if they continued to pretend.
Although it was challenging to end the relationship, she stepped up to it and filed for divorce while being six months pregnant with their second child. She revealed:
"I said to myself, 'will I want my daughters to be married to this man?'...so I said to myself, 'why am I accepting this?' The real thing was my kids…You can't put a price tag on sanity and peace."
Richards added that the relationship turned toxic, and at the time, she wished to have a less luxurious life than living in affluence and putting up a facade of happiness.
The "Spin City" star explained that she did not want her daughters to see her condoning such behaviors from their dad, so it never feels like the norm. Despite the decision to move on, the actress confessed that she did not feel immediate relief; instead, what came was trauma.
It felt challenging, and Sheen's ex-wife felt so much guilt because she grew up in a close-knit family with parents who remained married until their death. Richards added:
"And that's what I felt the most guilty of— splitting up the family unit. I struggled with that for years. It was not easy."
Fortunately for Richards, she reconciled with the actor after their second child was born. This made her very confident in how to explain things to their kids and assure them that she did everything to keep a wholesome family.
SHEEN'S FATHERHOOD JOURNEY WITH HIS DAUGHTERS
Sheen might not have been a great husband, but he never made it affect his relationship with their daughters, Sam, aka Sami, and Lola. A close source confirmed that he maintained a close relationship with the girls during their childhood by being a present figure in their lives.
The actor often attended horse shows and school meetings and prided in showing off his exceptionally brilliant daughters. Despite his past struggles, the Hollywood star has a profound relationship with his babies.
Last year, he was ordered to stop paying child support to their mother, and Sheen took the opportunity to rebuild his relationship with the girls. According to an insider:
"Charlie loves all of his children very much. He is a total girl dad with a soft spot for his daughters."
Irrespective of being fond of the girls, Sheen keeps his eyes wide open and knows when to reprimand his kids. His 18-year-old daughter, Sami, recently opened an "OnlyFans" account, and the girl's dad claimed that he would have stopped her if she lived with him. In his words:
"She is 18 years old now and living with her mother. This did not happen under my roof. I do not condone this, but since I cannot prevent it, I urged her to keep it classy and creative and not sacrifice her integrity."
Like Sheen, Richards is involved in raising their girls and shared her take on Sami's "OnlyFans" account. But, according to the actress, it was not a time to play the blame game about in whose home her daughter lived. She added:
"All I can do as a parent is guide her and trust her judgment, but she makes her own choices."
RICHARDS AND SHEEN'S RELATIONSHIP NOW
Richards asserted that she has a better relationship with her ex-husband. Besides their reconciliation, they are now friends, and she is available to help him anytime. The actress added that she never held his actions or words against him. All she wanted was for him to be the best version of himself and father to their kids.
She also talked about how she handled co-parenting from day one. Richards added that she never wanted their kids to sense any discord between them. She also lied to keep some public controversies about their father away from them.
To date, she is all about protecting her kids and their daughter's image, and nothing gives her great joy than being available for her family when they need her.
Please fill in your e-mail so we can share with you our top stories!