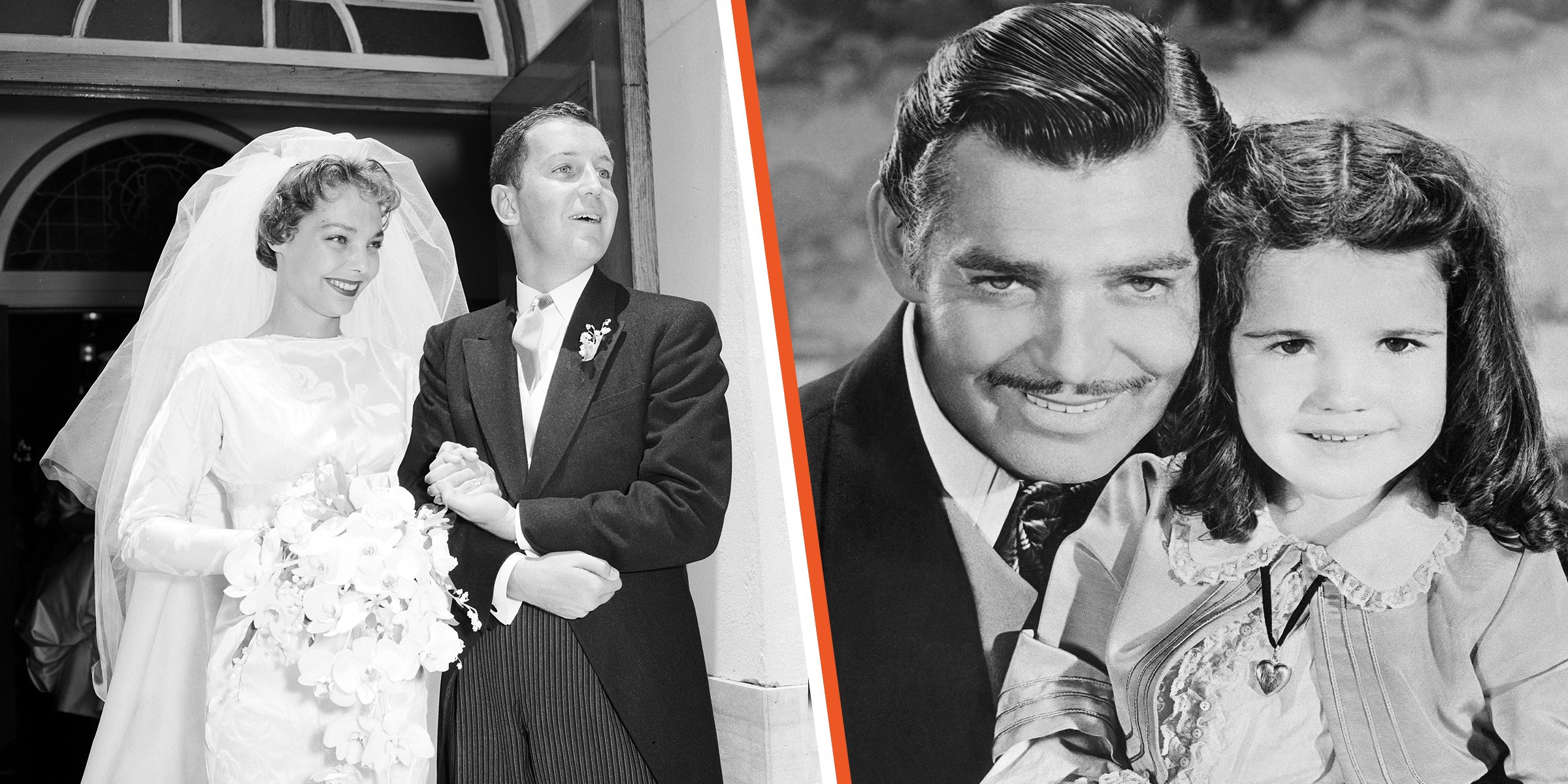 Getty Images
Clark Gable's Secret Daughter 'Felt Half a Person' & Was Forced to Have Painful Surgery to Hide Their Likeness
Clark Gable and Loretta Young had a secret love child at the peak of their acting career in the 1930s. Young took extreme measures to hide her daughter from the public, making her believe she was her adoptive mother. Lewis only found out about her biological father just moments before her wedding.
Clark Gable and Loretta Young were some actors that dominated the film industry in the 1930s. Gable was even referred to as the King of Hollywood, and Young grew up on television with an academy award under her belt.
Besides their successful careers, Gable and Young also had one of the longest and best-kept Hollywood secrets. The stars had a secret love child named Judy Lewis, conceived on "The Call of the Wild" set in the 1930s.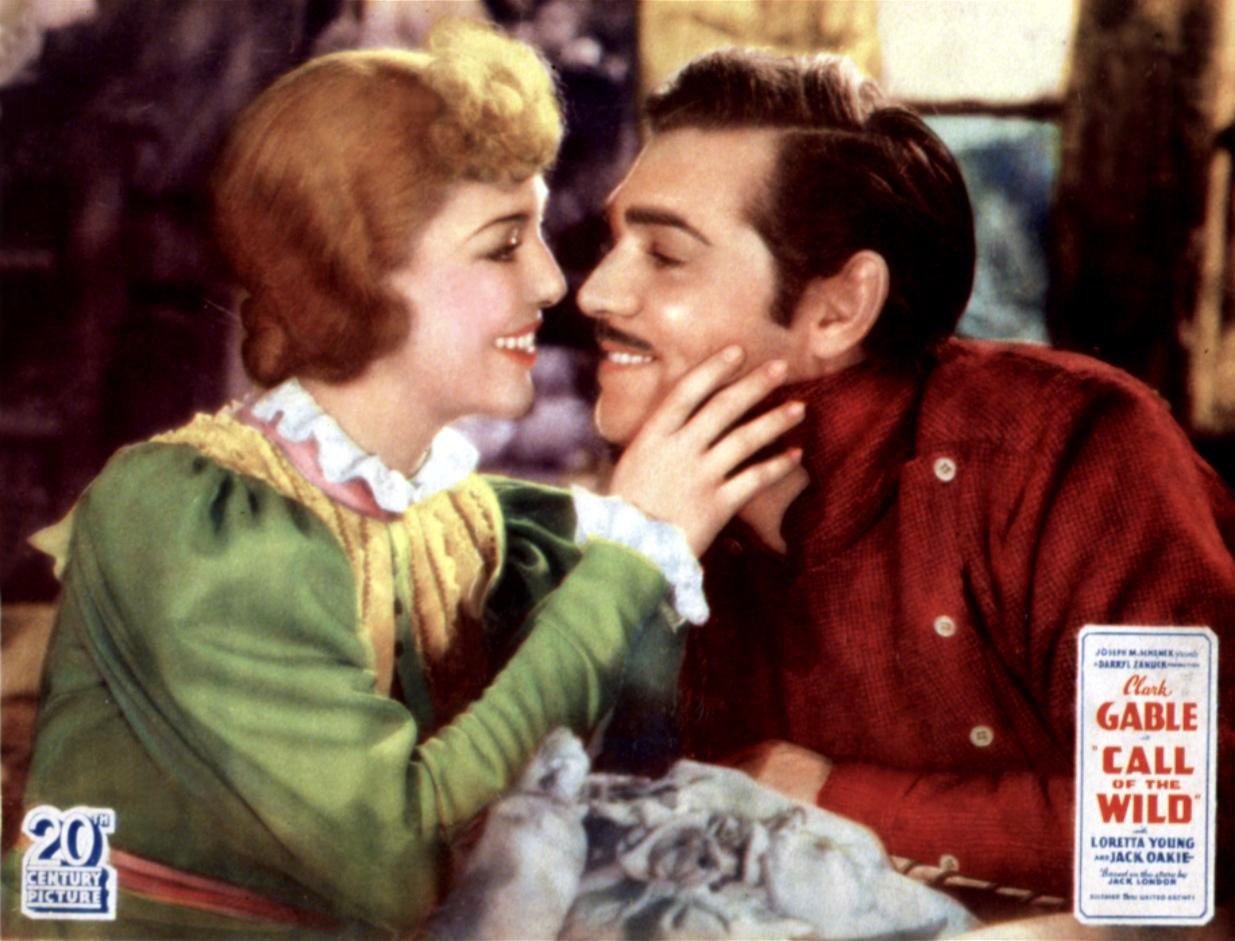 Loretta Young and Clark Gable on a movie poster in 1935. | Source: Getty Images
Acting contracts in the 1930s came with a moral clause, and Young, a single catholic woman expecting a child of a married man, disguised her pregnancy and sent Lewis to an orphanage home to save her career.
Gable also chose to disassociate from Young; they both decided to deny ever having a relationship in public; therefore, Young made all the decisions regarding Lewis.
When Lewis was two years old, Young brought her back into the public as her adopted daughter. However, for Lewis, her childhood was filled with loneliness and confusion.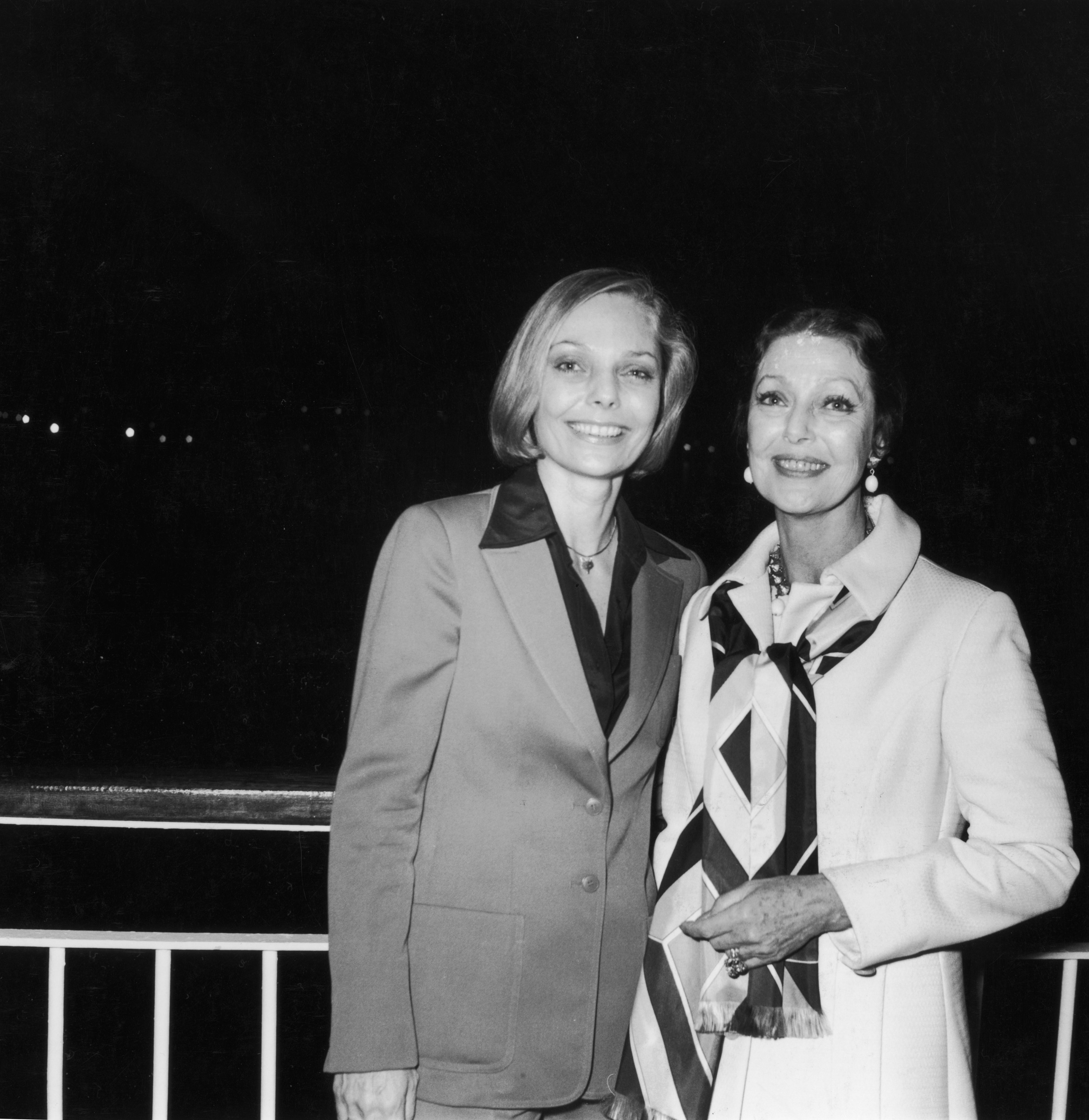 Loretta Young with her daughter Judy Lewis in California 1978. | Source: Getty Images
Lewis eventually revealed her parents and details of her upbringing in her memoir, Uncommon Knowledge. When the book came out, young chose not to comment; she referred to the information as "rumors of a bygone time."
For Lewis, writing the book was to fill the void and the emptiness she grew up with, and for her mother not to acknowledge it was yet another trigger from her turbulent childhood. Lewis said;
"Do you have any idea how sad it makes me that she still feels she must state that her daughter . . . is a rumor?"
HOW DID LORETTA YOUNG DISGUISE HER DAUGHTER FOR SO MANY YEARS?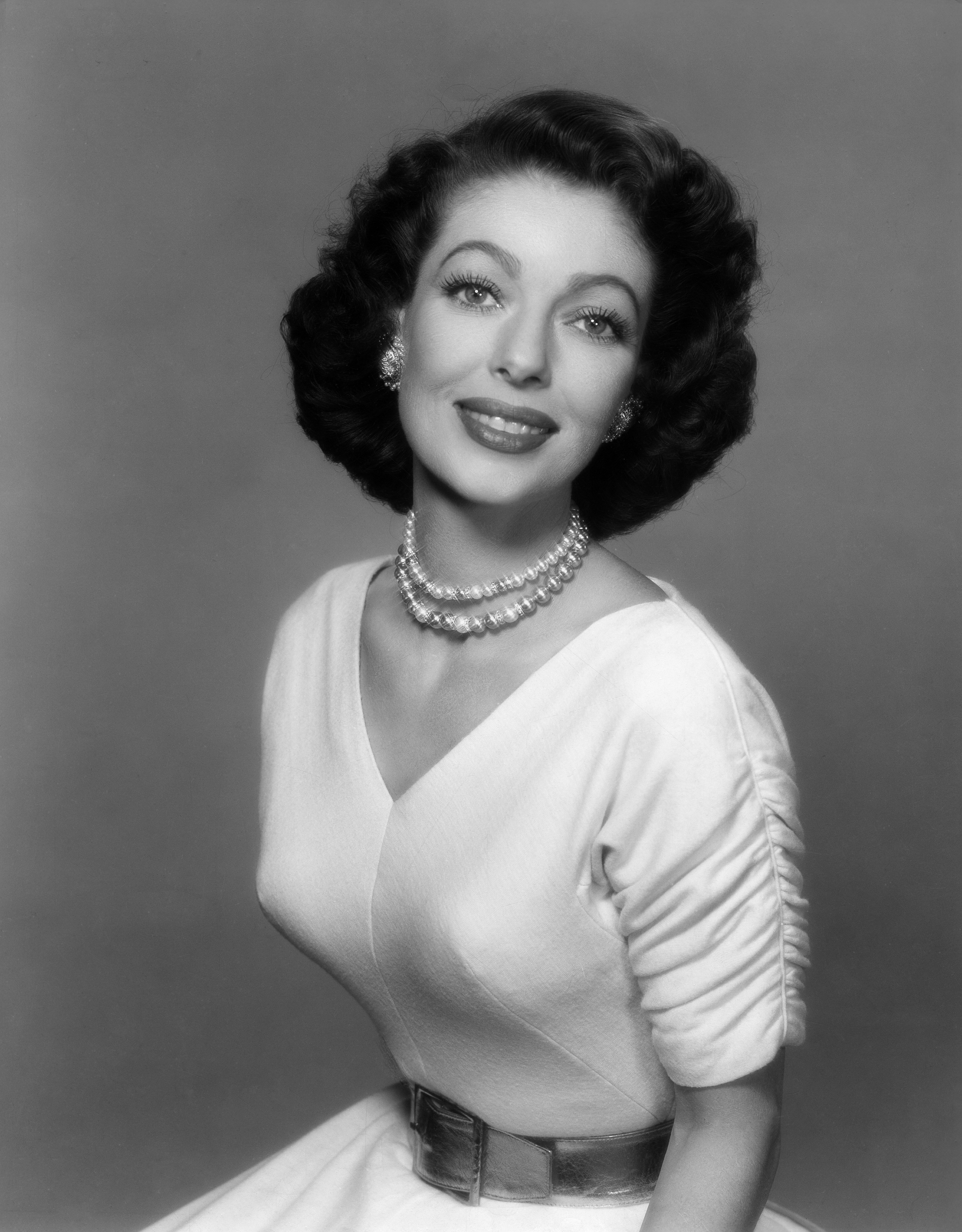 American actress Loretta Young photographed in the1930's | Source: Getty Images
Young did all she could to keep her daughter a secret, and her plan did not only involve presenting her to the world as an adopted child, but she also found ways to hide features that looked similar to Gable.
One of the most visible features was Lewis' ears; she said she grew up wearing a bonnet and scarves to hide her ears to a point where she thought she had a disability.
'My ears stuck out, just like my fathers did", wrote Lewis. So when Lewis was seven years old, she had plastic surgery to alter her ears.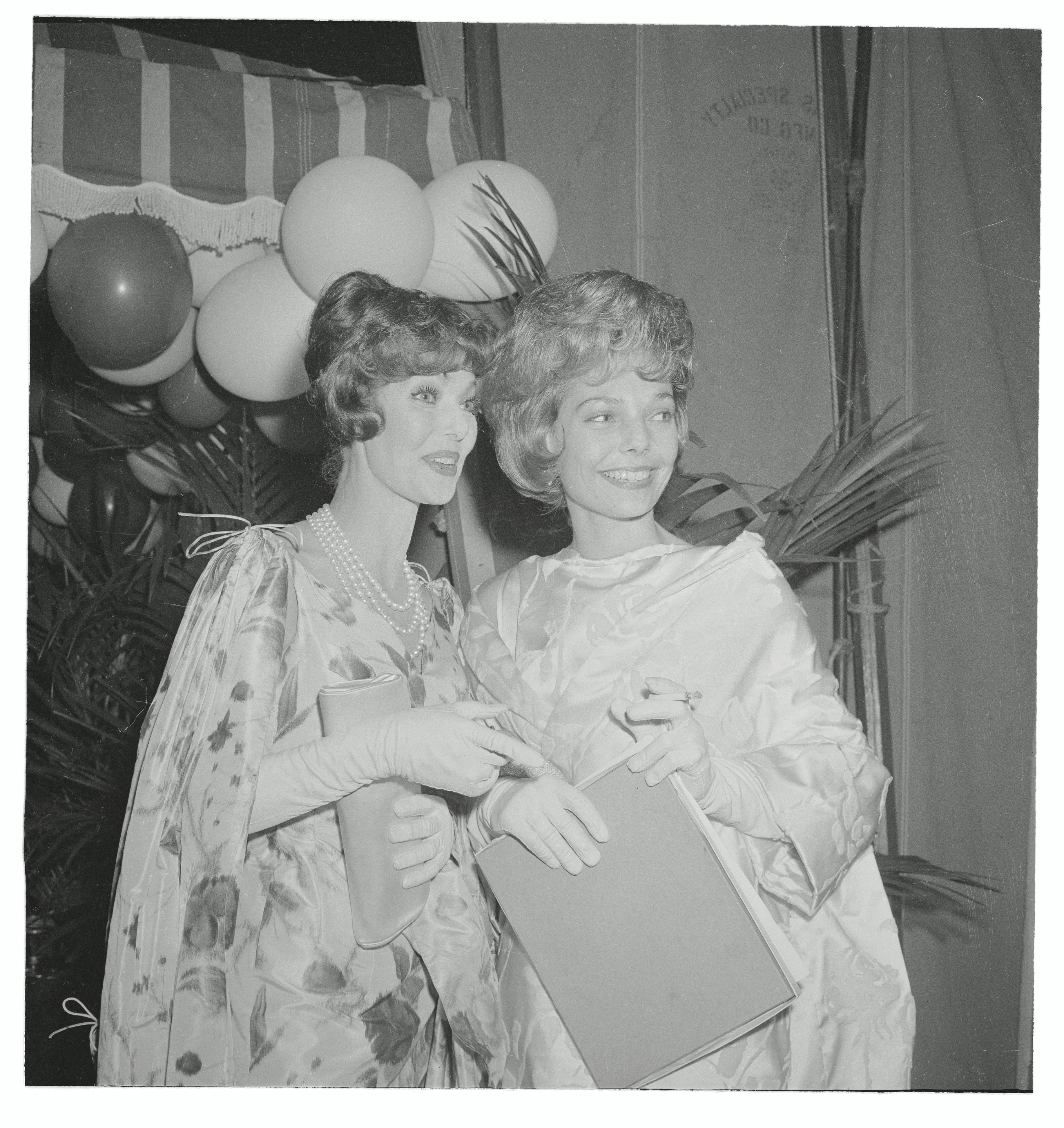 Judy Lewis and Loretta Young attending the Emmy awards in Hollywood 1961. | Source: Getty Images
Lewis recalled the doctor advising her mother to do the surgery when she was a bit older because it was a severely painful procedure. Still, Young insisted on the surgery to be done.
As a young girl, Lewis recalled daydreaming of her unknown father, but it never crossed her mind that Gable, a famous movie star, would be her biological father.
To Lewis' surprise, the secret of her biological parents was known amongst other Hollywood stars and her friends, but no one told her. Lewis only got to meet her father once when she was 15 years old; at the time, she still did not know they were related.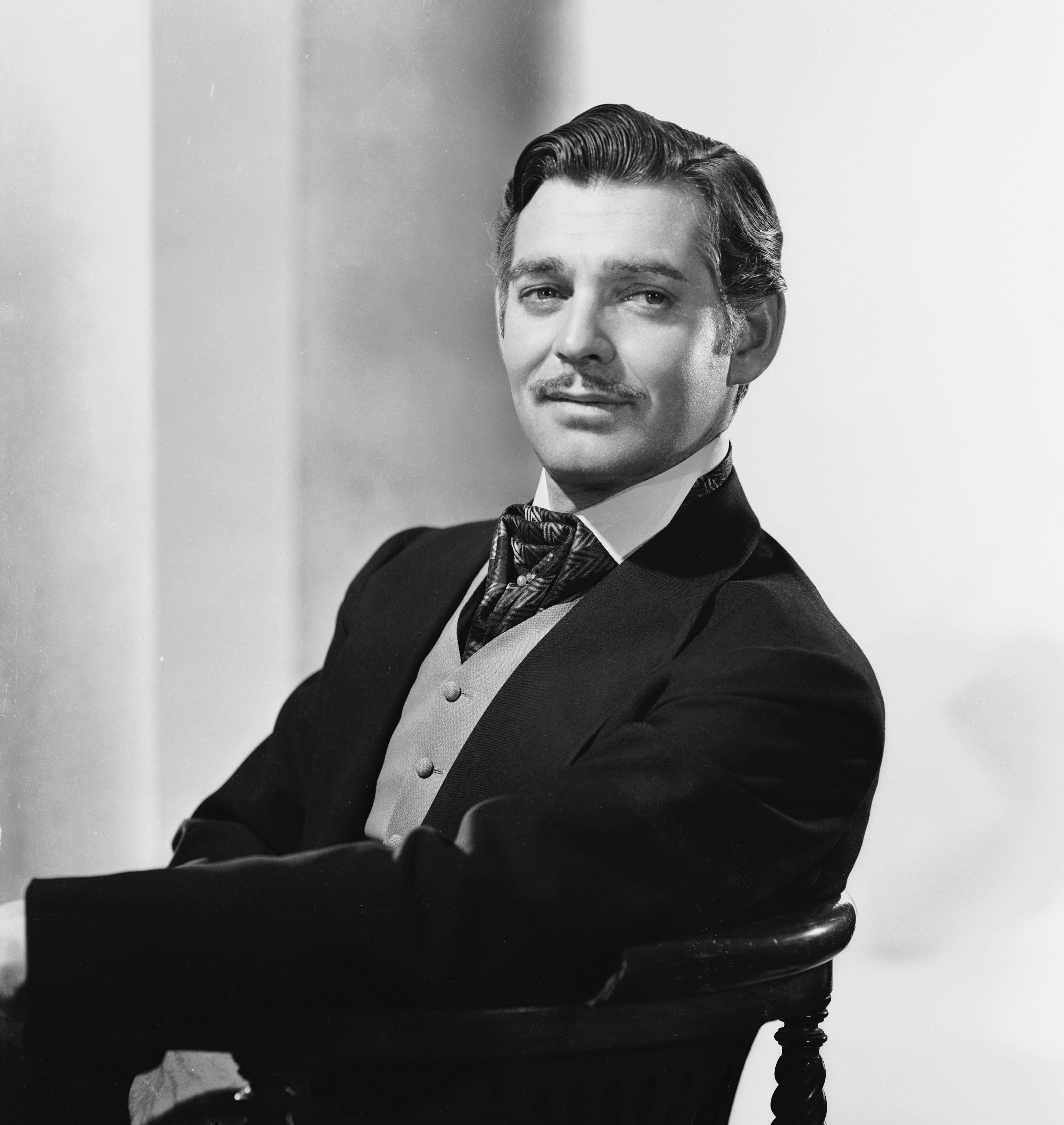 Clark Gable in the film "Gone with the Wind" in 1939. | Source: Getty Images
She described the encounter; "As he left, he gave me a kiss on my forehead, but I didn't know he was my father. I cry when I watch his films. Why didn't he ride up on a white horse and rescue me?"
Lewis recalled a scene from "Gone to the Wind" where Gable was playing with his fictional daughter, and she could not help but think if her father thought about her at that moment.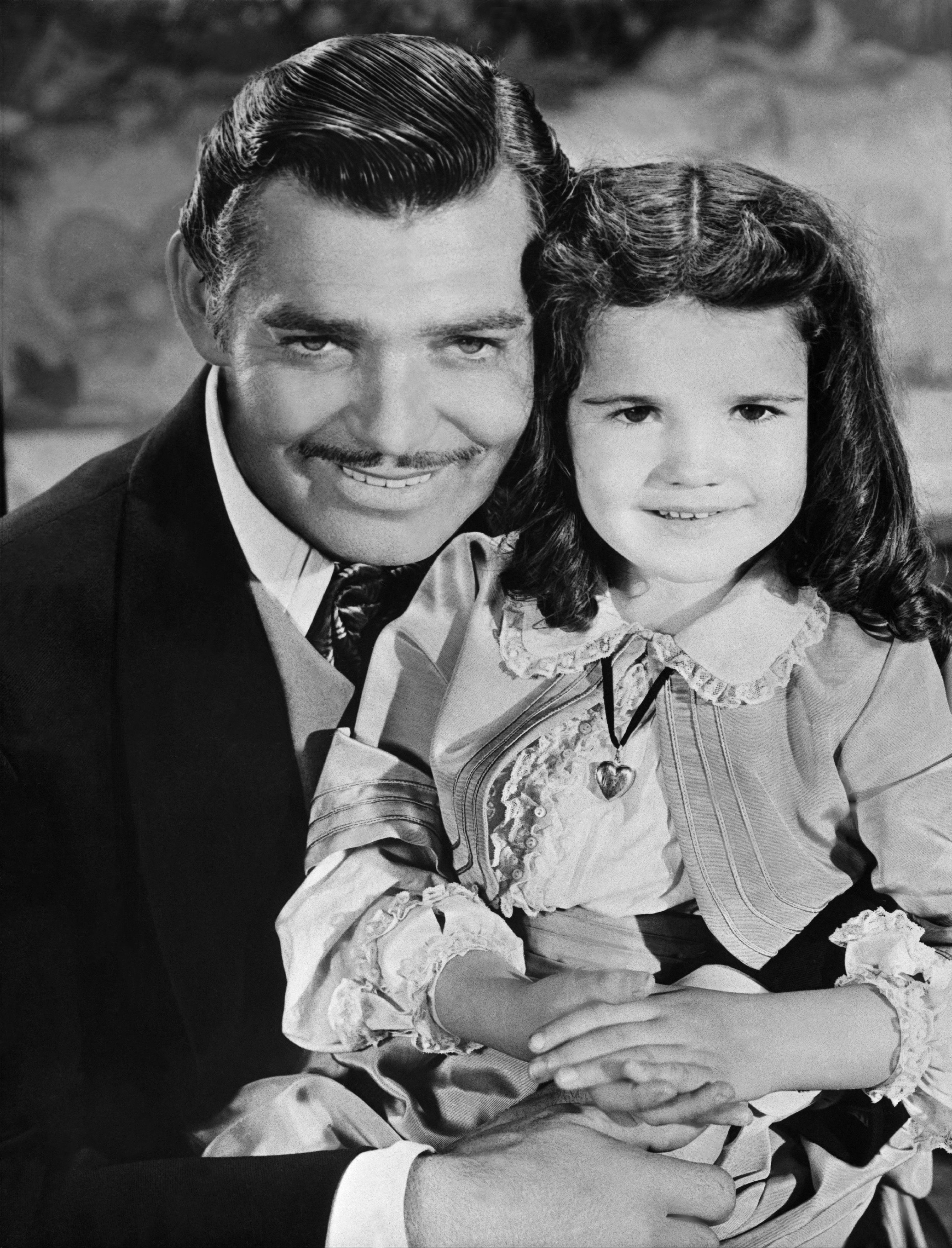 Clark Gable and Cammie King acting in "Gone With the Wind" in 1939. | Source: Getty Images
But Lewis was hopelessly imagining and searching for her origins as she did not even know her adopted mother was her biological parent. She said she started to realize certain behaviors and looks about her mother made her suspect Young was her birth mother.
For 23 years, people around Lewis knew more about her life than she did.
But her suspicions were never confirmed; when Lweis would ask Young about her biological mother, Young would respond: " 'I couldn't love you anymore if you were my own child."
JUDY LEWIS FOUND OUT ABOUT HER BIOLOGICAL FATHER THE DAY BEFORE HER WEDDING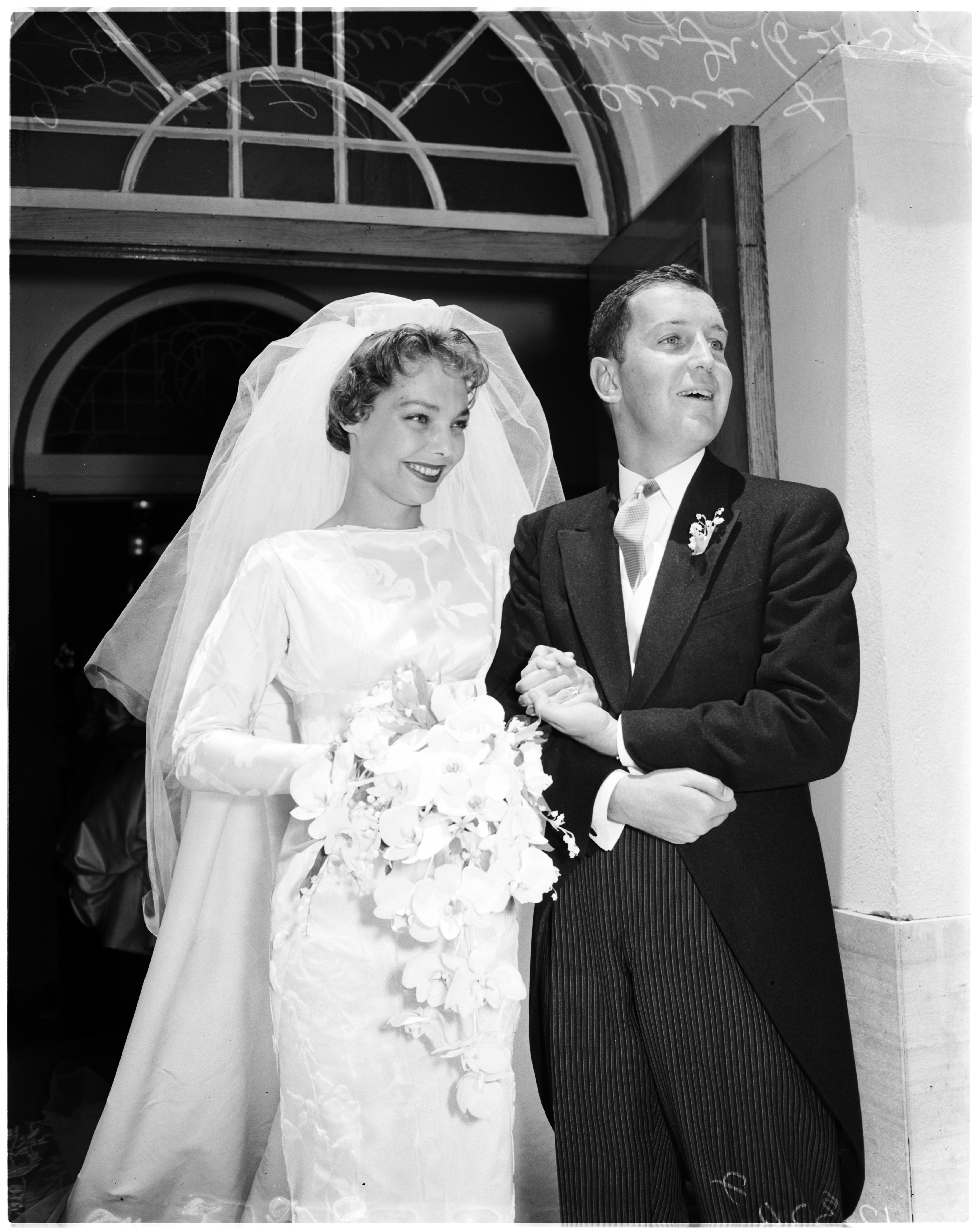 Judy Lewis with her husband Joseph Tinney on their wedding day in 1958. | Source: Getty Images
The day before 23-year-old Lewis got married to Joseph Tinney; Lewis ponded over who she would put as her father on her marriage license, which was a dilemma that almost got the wedding canceled.
Although she had taken on her mother's husband's surname, Thomas Lewis, he had never legally adopted her, and Lewis was worried that might invalidate her marriage license.
Lewis had also sent Gable and his wife an invitation, but the family chose not to attend the wedding and refused to send a gift.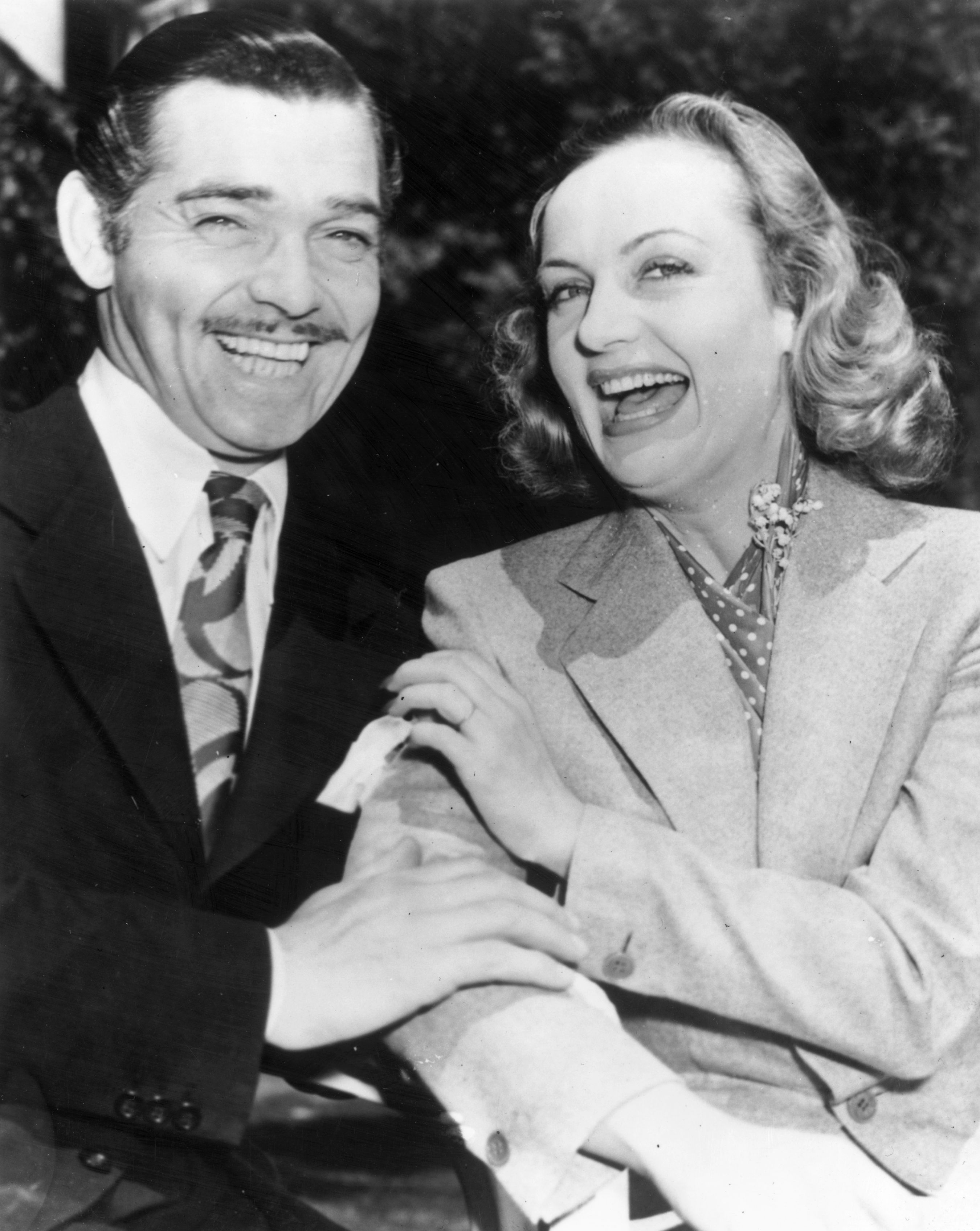 Clark Gable with his wife Carole Lombard after eloping in 1939. | Source: Getty Images
After the rigorous back and forth, it was revealed to her by her future husband that Gable was indeed her father. Lewis recalled Tinney said, "I know everything. It's common knowledge, Judy. Your father is Clark Gable".
For 23 years, people around Lewis knew more about her life than she did, and Lewis was saddened by her reality; she said, "I cried then. And I have been crying for most of my life".
Only when Lewis was 31 did her mother confirm that Gable was her father. They had a long conversation, but Lewis said it was the last time they talked.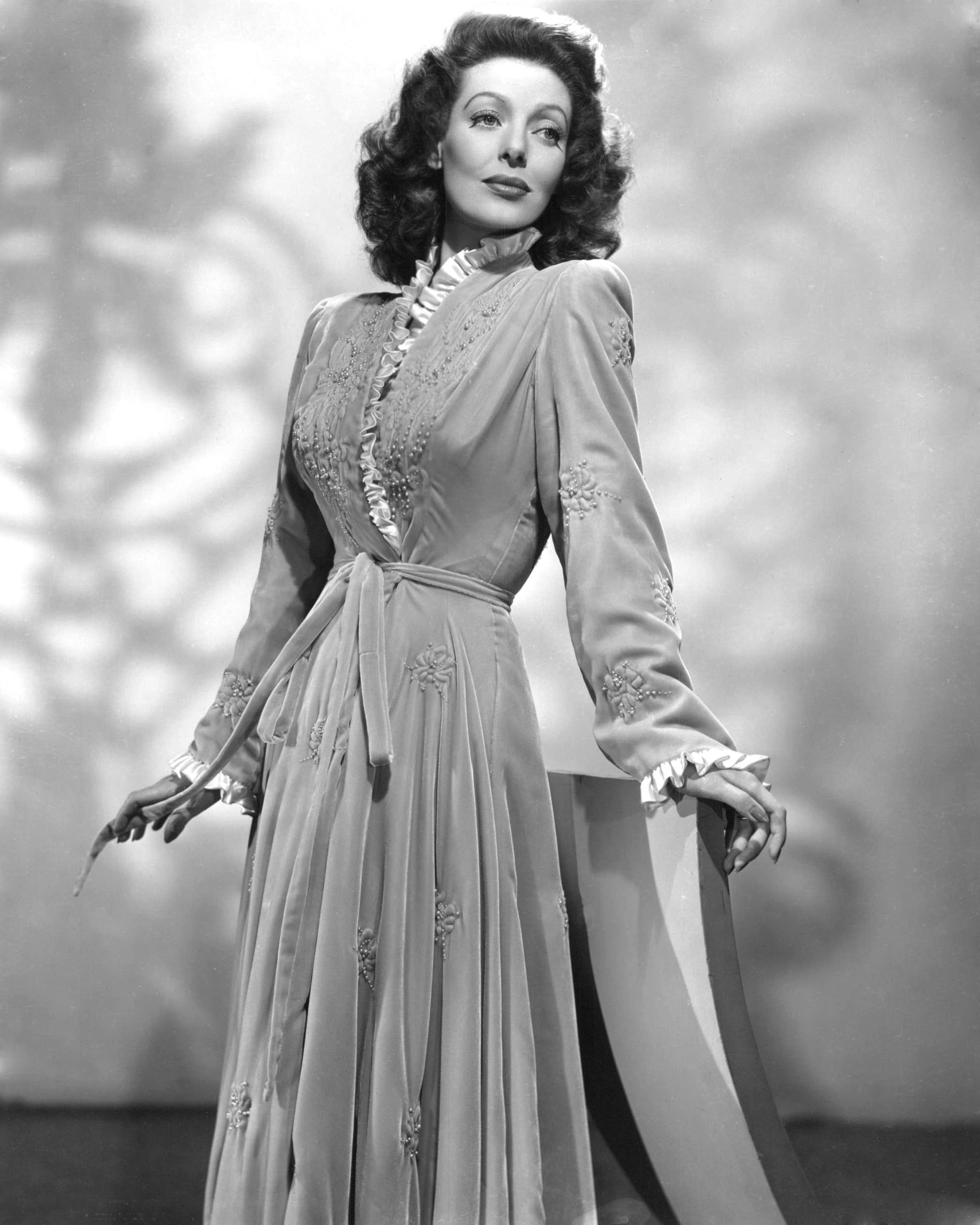 Loretta Young photographed in 1945. | Source: Getty Images
Lewis lived most of her life trying to please her mother; she said she could not study acting because Young told her she needed secretarial skills. She wanted to go to the University of Southern Califonia (USC), but her mother wanted her to go to finish school in New York.
Nonetheless, Lewis did not give up on her passions. She produced the soap opera 'Texas,' a spinoff of 'Another World.' In the 1980s. She graduated with a few psychology degrees, advocated for children's rights, and counseled teenagers.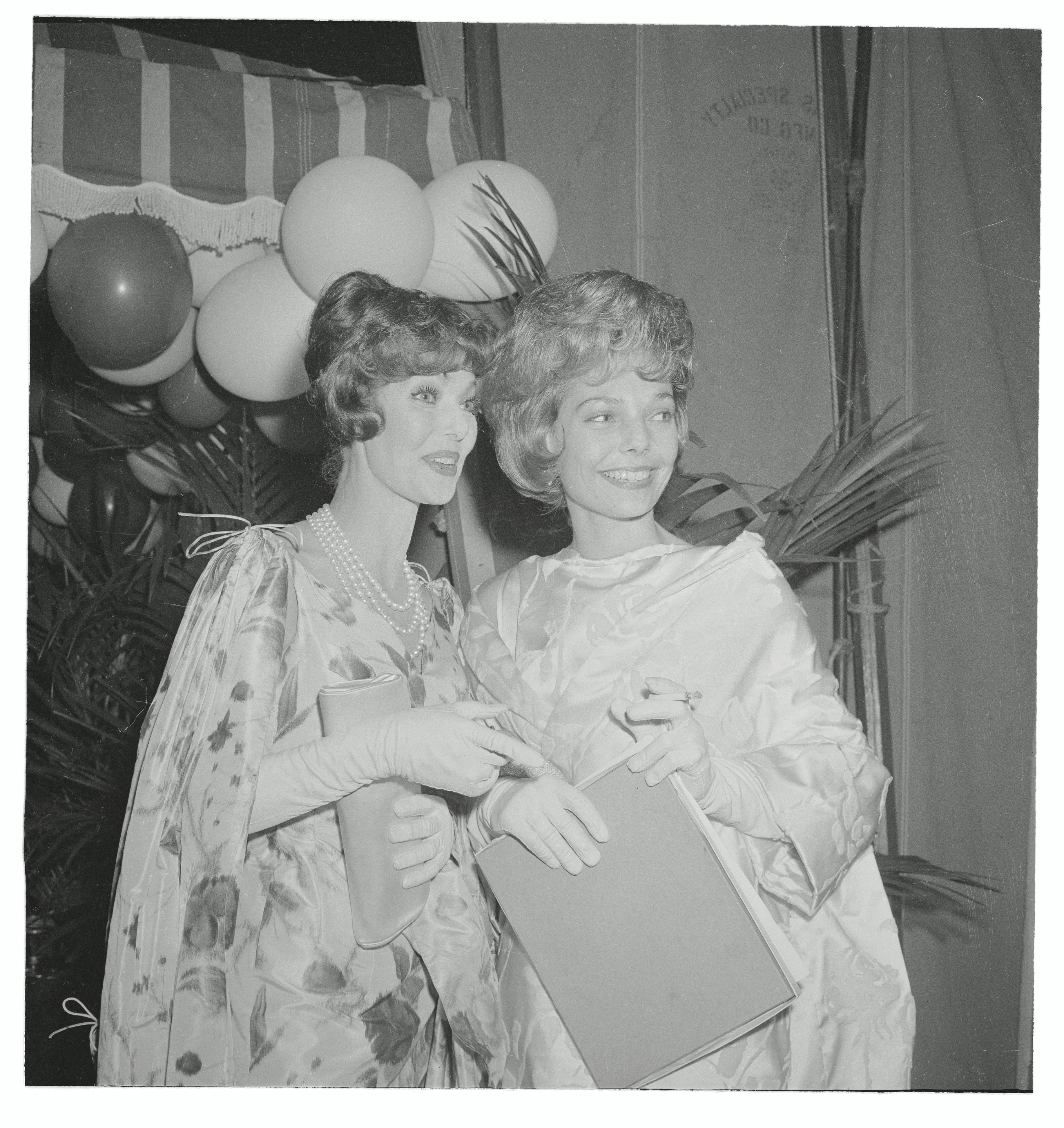 Judy Lewis and Loretta Young attending the Emmy awards in Hollywood 1961. | Source: Getty Images
After her divorce, Lewis furthered her studies and enrolled at Antioch University in Marina del Rey at 50. She became a psychotherapist and counseled families and married couples.
Lewis lost her life to cancer when she was 76 and only met her father once since he died in 1960 at 59. In 2000 Young also passed at 87.
Please fill in your e-mail so we can share with you our top stories!