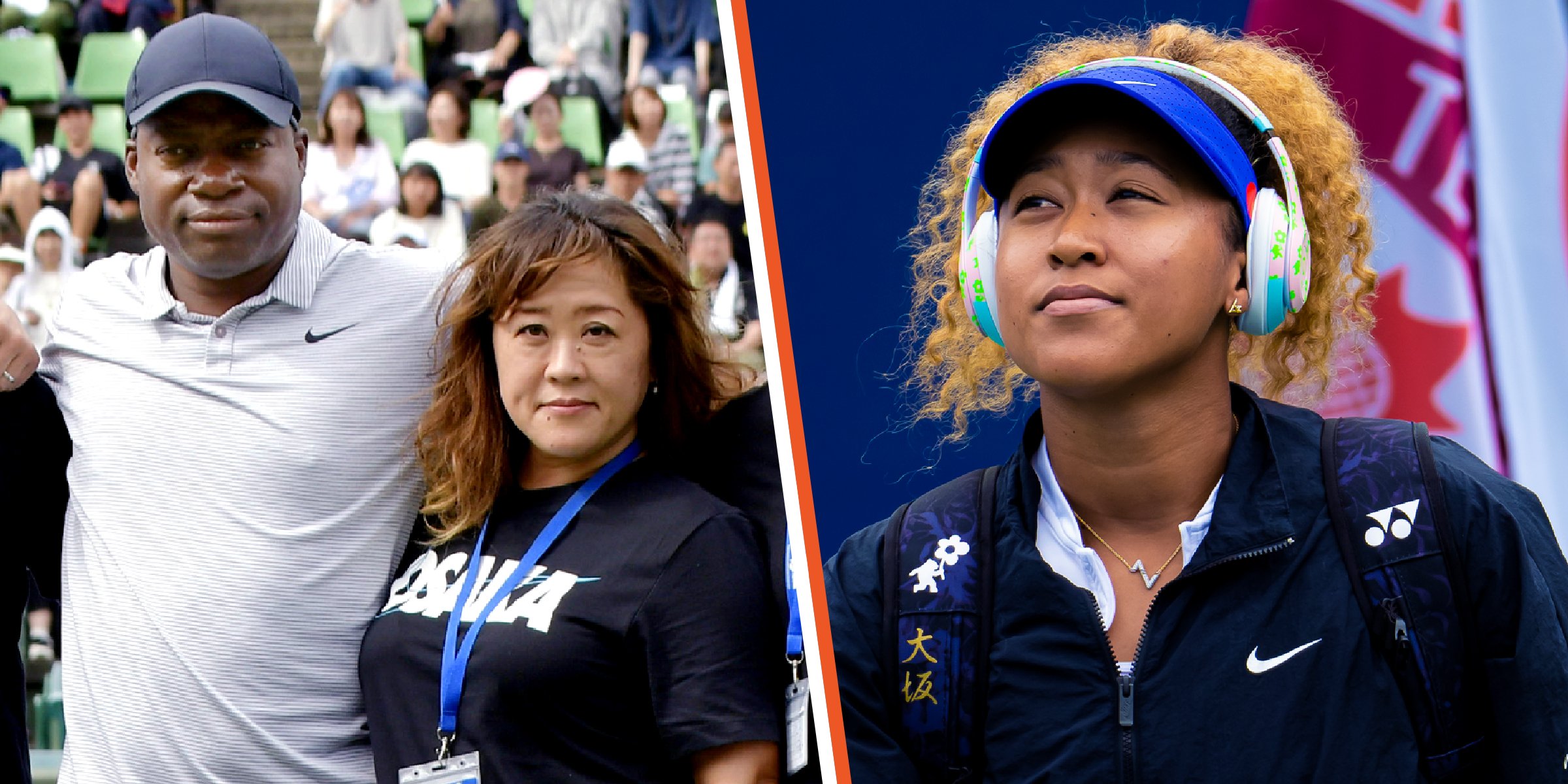 Getty Images
Who Are Naomi Osaka's Parents? Tamaki Osaka and Leonard Francois Have Always Been Their Daughter's Main Supporters

Tamaki Osaka and Leonard Francois, Naomi Osaka's parents, have played a foundational role in the gifted tennis player's historical success. Read more to find out about them and how they raised a champion.
Naomi Osaka is arguably the biggest name in female tennis right now, ranked as the number one player in women's tennis. She is the first Asian player to reach this goal after winning the Australian Open and two Grand Slams at the United States Open.
Her serve was also groundbreaking, flying at 120 miles per hour. She started playing tennis at three years old, with the support of her loving parents, Leonard Maxime Francois and Tamaki Osaka.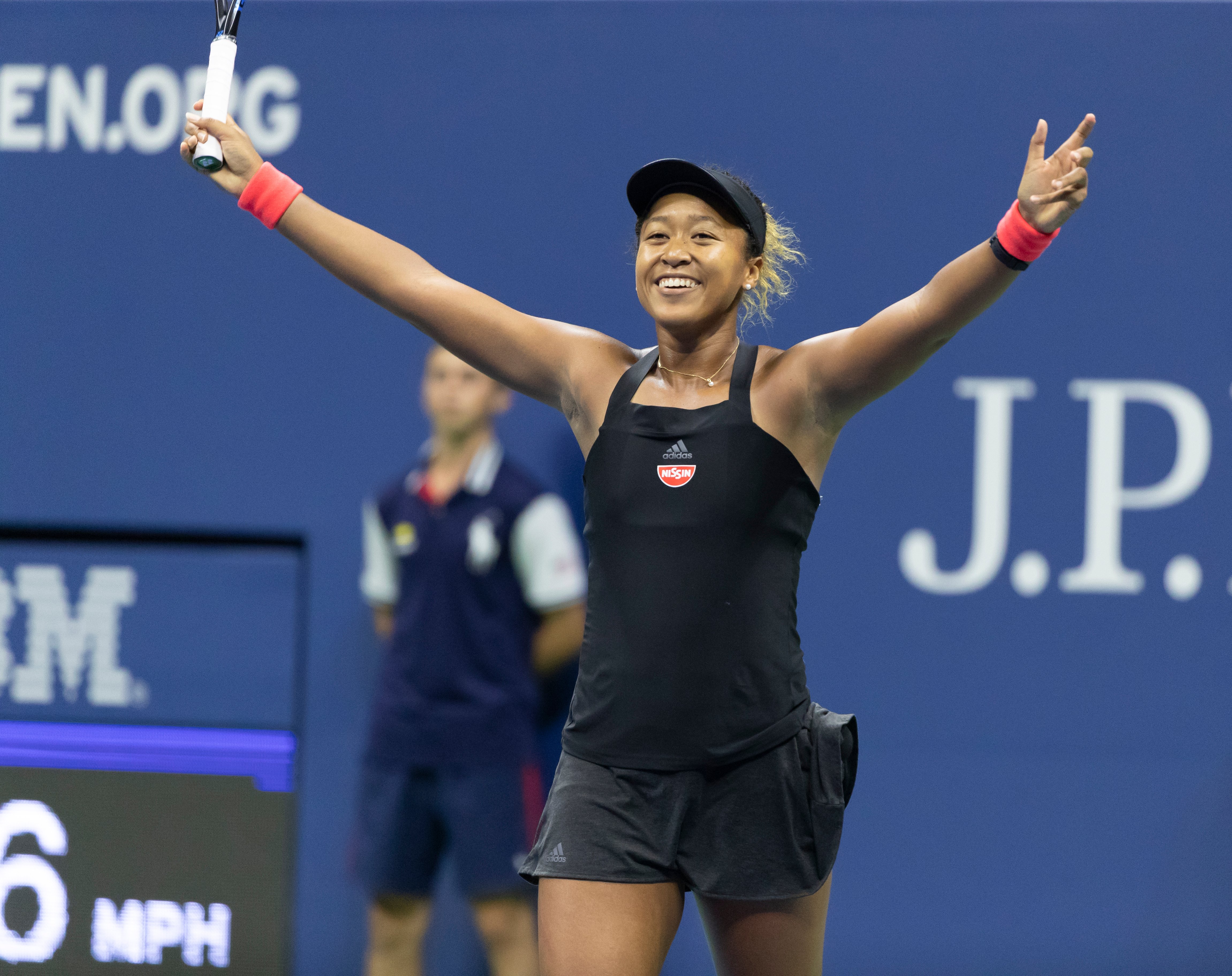 Naomi Osaka celebrates a victory in the US Open 2018 semifinal match at USTA Billie Jean King National Tennis Center. | Source: Shutterstock
TAMAKI AND LEONARD'S ROMANCE WAS CONSIDERED A DISGRACE BY TAMAKI'S FATHER
Osaka is multicultural because her mother, Tamaki, is Japanese, while her father, Maxime, is from Haiti. Although she moved to America at three years old, Osaka would represent Japan, not America.
Before they had Naomi and her sister Mari Osaka, Tamaki, still living in Japan, met a foreigner, Maxime, from New York. She started seeing this college student secretly, but then, in her early twenties; she was meant to have an arranged marriage,
Her father became enraged when she told him that she had met someone, specifically a foreigner who was also Black. They fled to Osaka, where Tamaki and her father did not speak for over ten years. In Osaka, they both found jobs and eventually had two little girls, moving to Long Island when Naomi was three years old and later relocating to Florida.
LEONARD DECIDED TO TRAIN HIS DAUGHTERS AFTER WATCHING THE WILLIAMS SISTERS
The family specifically chose Florida so they could provide Naomi with better access to tennis training. However, this was not the only extreme her father went through; he also took a page out of the Serena sisters' father's book to help her and her sister Mari Osaka become great tennis players.
This decision came about when he watched Venus and Serena Williams playing tennis in 1999 when his daughters were just toddlers. When he learned that their notorious father, Richard Williams taught them how to play tennis, he decided to take on this role too.
The father decided to move to Florida for his girls to gain access to better training because Richard had done so. More than that, Maxime also made them play on clay courts just like the Williams sisters were made to when younger.
That being said, while he did coach his girls, it was only for a brief period, with Naomi once joking that he was annoying as a coach. However, she expressed pure gratitude in a Tweet, penning:
"All jokes aside, I love my dad so much, and I'm grateful for everything I learn from him on and off the court. I feel extremely lucky to be his kid cause he just drops knowledge."
You May Also Like: Tennis Champion Naomi Osaka & Little Sister Mari Proudly Show Their Family in This Sweet Photo
LEONARD AND TAMAKI SUPPORTED NAOMI WHEN SHE CHOSE TO REPRESENT JAPAN
This Grand Slam champion chose to represent Japan instead of America and faced backlash over the decision. The reasoning was that individuals would put it across as though her "black card" was revoked.
She spoke to the misunderstanding that African-Americans are perceived as the only Black individuals and that race, ethnicity, and heritage are complex.
The tennis player said it was no secret that she would be representing Japan from the beginning. Her mother also spoke up, stating that Naomi had always identified with being Japanese the most. From a young age, Tamaki expressed, there was also the assumption and decision that Naomi would be representing Japan.
The mother said that no U.S federation could make them change their minds on the matter. Naomi herself went as far as to give up her U.S citizenship so she could play for Japan in 2021 in the Summer Olympics.
Naomi is no stranger to controversy. In 2021, she pulled out of the French Open due to her mental health. While there was some negative backlash, many supported the gifted tennis player's decision, wishing for her health and hoping she gets better soon so she can once again take on her opponents.
Please fill in your e-mail so we can share with you our top stories!