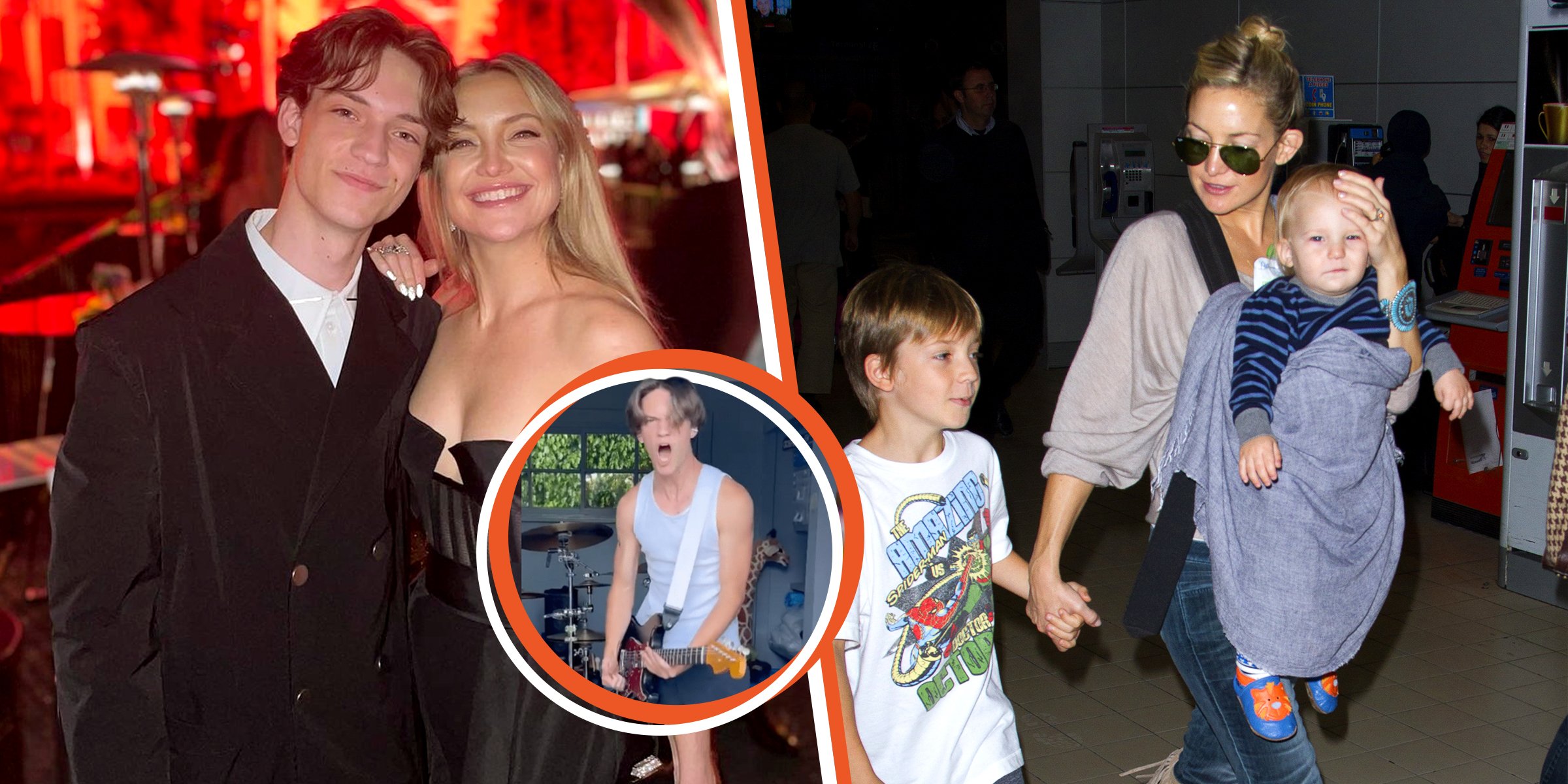 Getty images | Instagram.com/katehudson
Kate Hudson's Son Made Mom Emotional as He Leaves Home — He's Following in Dad's Footsteps & Dating Actress

"Almost Famous" actress Kate Hudson is the proud mother of 18-year-old Ryder, who she shares with ex-husband Chris Robinson. Ryder has followed in his father's footsteps as a musician and is also dating an actress.
Kate Hudson and her ex-husband Black Crowes frontman Chris Robinson met in May 2000 at a party in New York. It was love at first sight for both, and they moved in a few days later.
Robinson committed with a diamond ring that summer, and the two walked down the aisle on New Year's Eve in a shamanistic ceremony in Colorado.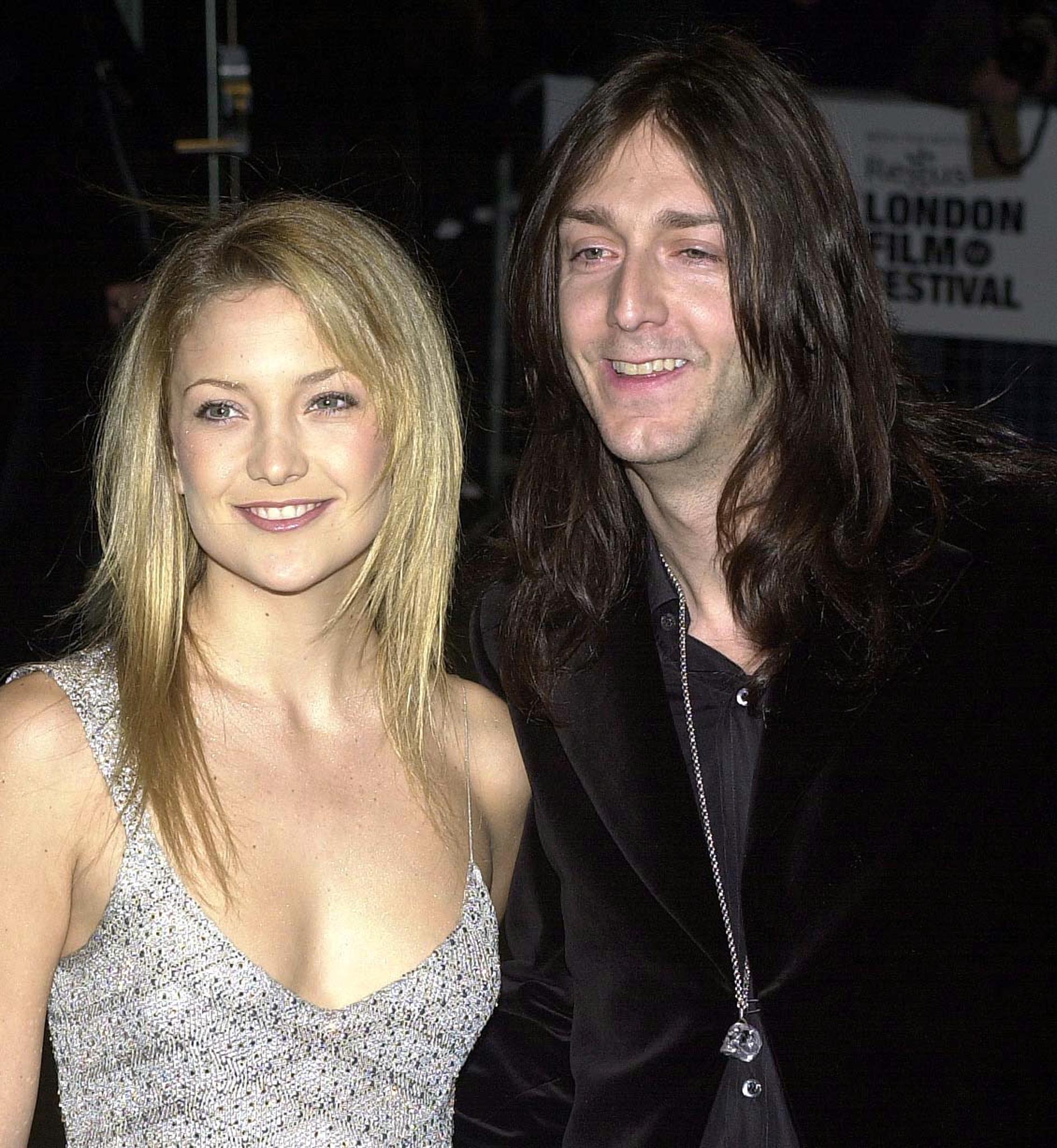 Movie star Kate Hudson, and boyfriend Chris Robinson arrive at the premiere of her new film "Almost Famous" at the Odeon Cinema in London 01 November 2000. | Source: Getty Images
Theirs was a committed marriage, and only weeks after their nuptials, when Hudson stood to receive her Best Supporting Actress Award at the Golden Globes for her role in "Almost Famous," she thanked her husband for inspiring her every day.
The love was mutual, and in his 2002 debut solo album "New Earth Mud," Robinson wrote the song "Katie Dear" for Hudson. Hudson gushed over her husband and would often allude that they would never think of not being with each other.
She would also disclose that her favorite thing to do during her spare time was being a wife to her husband and taking care of him. Shortly after her wedding, she took a year off work to enjoy her new life as a married woman, a suggestion from her mother, Goldie Hawn.
The pair welcomed their son Ryder Russell Robinson on January 7, 2004, and the new mom could not be happier with her life. She spoke to People around that time, saying:
"We're sharing something so gigantic now. I think it's the best we've ever felt being together."
A FAILED UNION AND A CONSEQUENT CUSTODY BATTLE
After welcoming their first baby together, Hudson disclosed that she would love to have millions of babies with her husband. They also planned on getting in the studio to cut an album of kid's music for family enjoyment.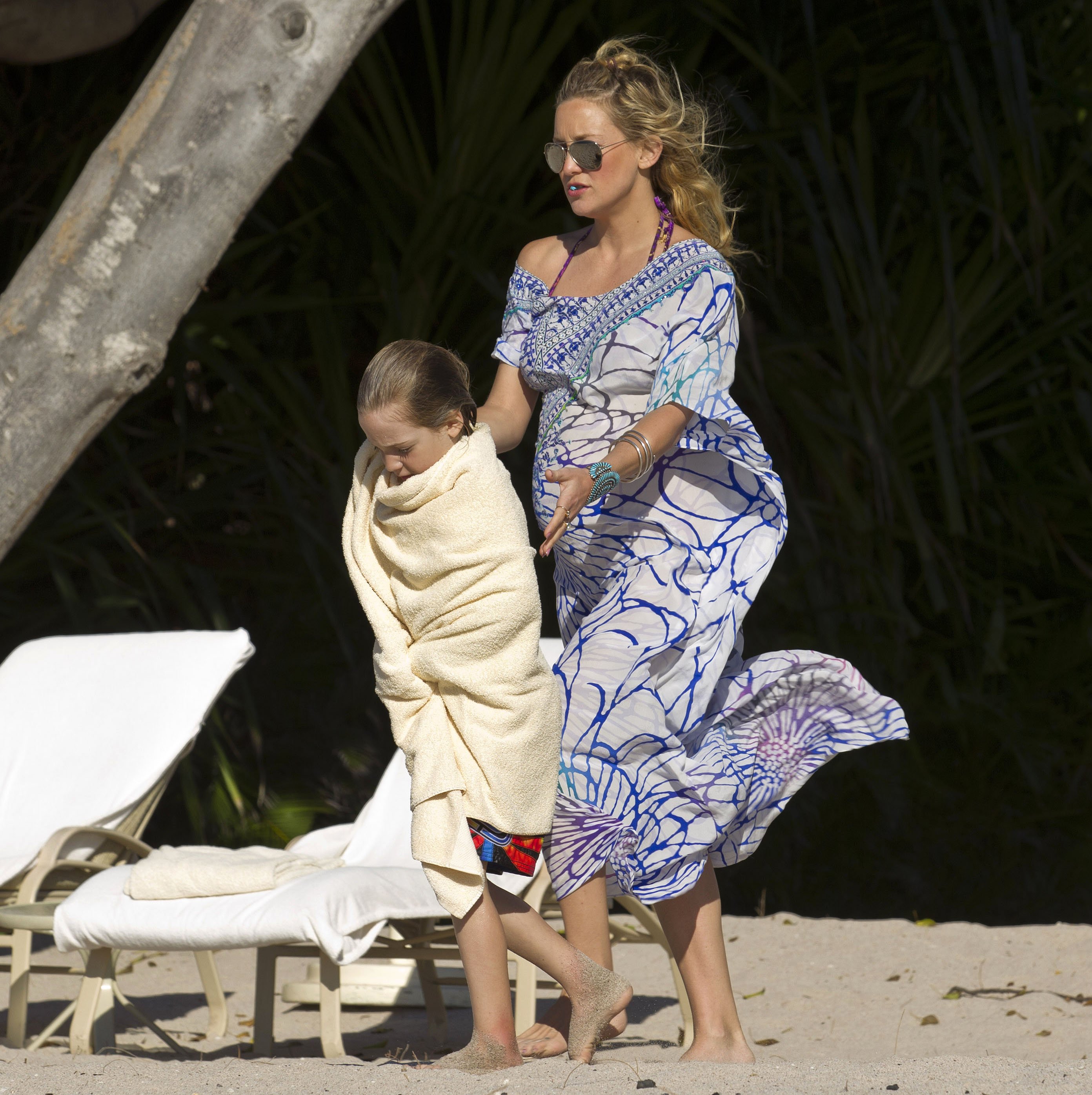 Kate Hudson and son, Ryder Robinson vacation in Punta Mita, Mexico on March 10, 2011. | Source: Getty Images
Unfortunately, that dream never came to fruition as trouble began brewing in paradise. Unfortunately, the pair separated in August 2006 — six years after getting married — and Robinson filed for divorce three months later, citing irreconcilable differences.
Because Robinson and Hudson had signed a prenuptial agreement, none asked for spousal support. They got joint custody of their son Ryder, only two at the time. Following their split, Hudson went on to date "You, Me and Dupree" costar Owen Wilson and later "Idiocracy" actor Dax Shephard.
After a few failed romances, Hudson met and married British singer and guitarist Matt Bellamy in 2010, and together, they welcomed a son Bingham Hawn Bellamy.
While Hudson and Robinson's divorce had been amicable right off the bat, and their co-parenting journey had been smooth, it shocked many when Robinson challenged the custody agreement. He and Hudson began a custody battle for Ryder in 2017, ten years after their split.
Legal documents obtained exclusively by DailyMail.com in 2017 suggested that Robinson was looking to have the agreement reevaluated by the court so he could get sole custody of their then-13-year-old. Hudson thought the renewed court battle was all about money.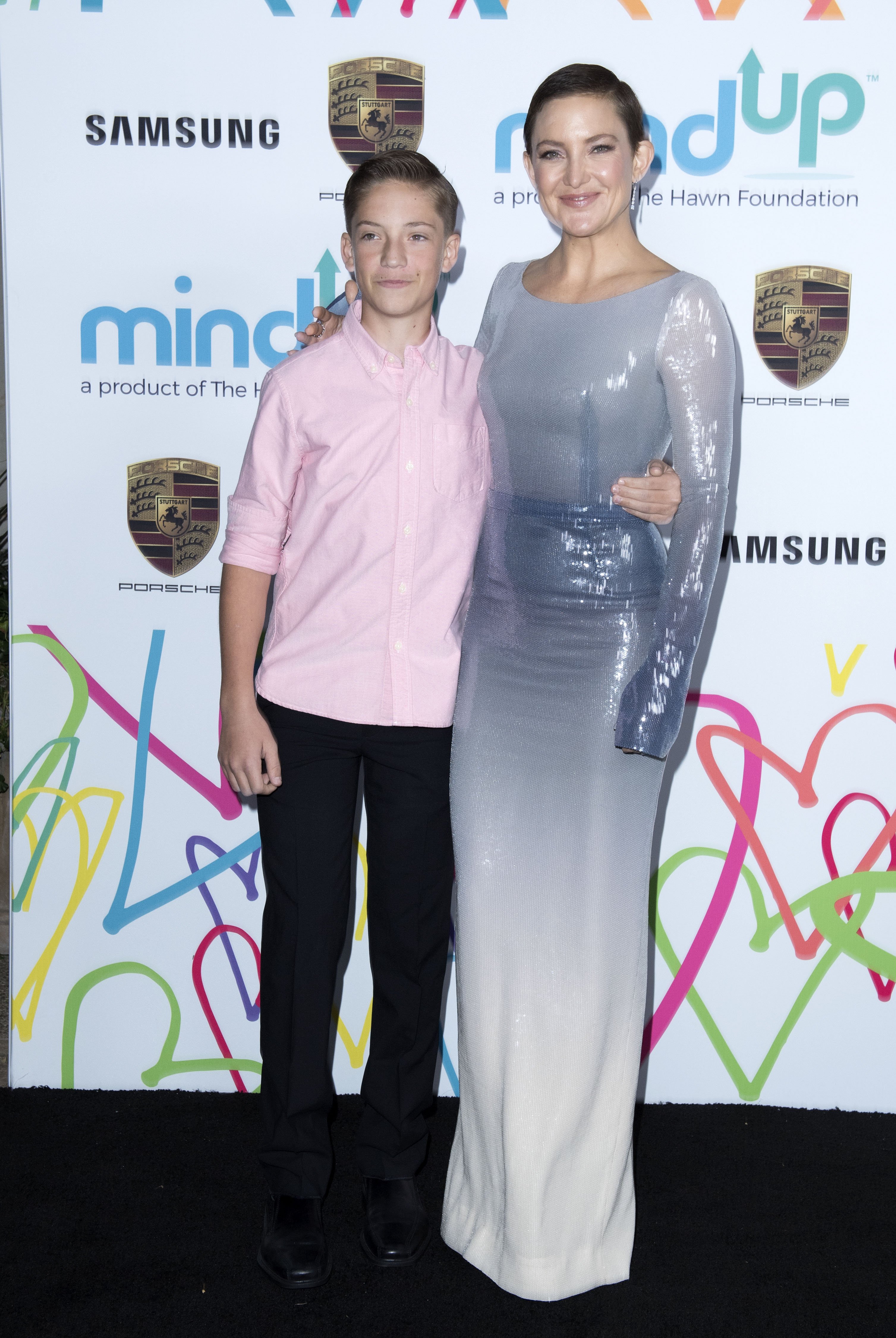 Ryder Robinson (L) and actress Kate Hudson attend the "Goldie's Love-In", an evening celebrating MindUp Going Global Event, on November 3, 2017, in Beverly Hills, California | Source: Getty Images
Hours after the news broke that Robinson had re-entered the custody battle, Hudson was spotted walking her pup out and about Los Angeles looking serious and reflective.
REACHING A CONSENSUS
Fortunately, the pair reached a consensus and agreed on an arrangement that would work for them. A source told Closer Weekly at the time:
"Ryder can float between either parent as long as it doesn't interfere with school.".
Despite the joint custody, Ryder mostly lives with his mother and grandparents in Los Angeles. However, he still shares a close relationship with his father.
The custody battle also seemed to have improved Hudson and Robinson's relationship. An insider would tell Closer Weekly that the pair was on better terms than ever.
Just recently, Ryder, only two when his parents divorced, turned 18, and Hudson could not hold back her excitement. She celebrated her son's milestone by posting a beautiful Instagram video on her account that chronicled Ryder's journey throughout the years.
She captioned the video with a beautiful message, writing that she was full of love and excitement for her son's future, adding:
"Ryder, you incredible, unique, hilarious, loving human, I love you beyond. Happiest Birthday, @mr.ryderrobinson PS Now your life is your responsibility and outta my hands! Good luck, son!!!"
In June, Hudson and Robinson reunited for their son's graduation. The proud mother posted two photos on Instagram to commemorate the occasion as her firstborn son graduated from the prestigious Crossroads School for Arts & Sciences in Santa Monica, California.
In the first, Hudson posed alongside Ryder and his siblings, Bingham and Rani Rose, while in the second, Hudson and Robinson posed alongside Ryder, who proudly showed off his high school diploma.
FOLLOWING IN HIS DAD'S FOOTSTEPS
Ryder is one of many children born into a Hollywood pedigree. And while most use that as an excuse to follow a different path careerwise, it appears as if Ryder will follow in his parent's footsteps.
Born of an actress mother, a singer father, and famous actors for grandparents, it is not surprising that he chose that path. The 18-year-old is already showcasing his guitar skills on Instagram, where he often jams with his band Earthless.
And while he's not made any acting debuts yet, it is not exactly a dream too far out of reach. His mother shared with Seth Meyers that Ryder loved doing impressions of her, adding, as South China Morning Post reports: "I mean, he clearly is gonna probably follow in the footsteps of the family."
Recently, the "Music" actress shared a cute video of her sons playing music with Ryder on the guitar and Bingham on the drums. They looked like real stars already.
Music is, however, not the only thing Ryder has taken after his dad. Like Robinson, a singer who dated an actress, Ryder is also dating actress Iris Apatow, the daughter of actress Leslie Mann and producer-comedian Judd Apatow. The pair recently celebrated their first anniversary.
Now Hudson is fighting emotions after revealing that her son will soon be leaving for college, adding in the post: "We're gonna miss you big time."
Please fill in your e-mail so we can share with you our top stories!