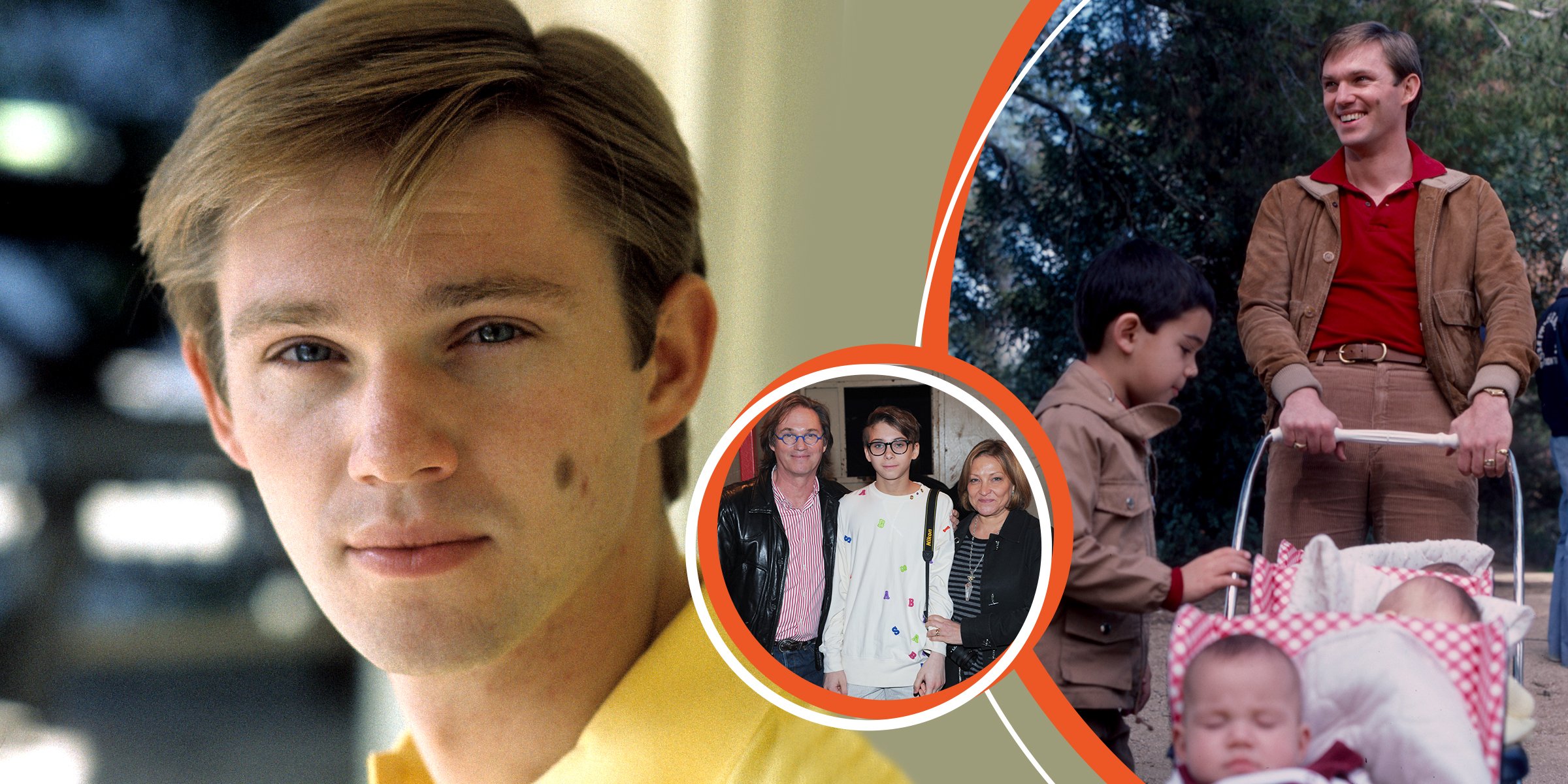 Getty Images
Richard Thomas Said Being Dad of 7 Caused 'Tension & Challenges' Though He Was 'Able to Weather Every Storm'

Raising a large family of blended kids was difficult, but actor Richard Thomas had a partner who stood by him and helped him weather all storms. Now an empty-nester, Thomas reflects on marriage and parenting.
Since his appearance as budding author John-Boy Walton on "The Walton's," Richard Thomas never did live it down as his life remains inseparably linked to his iconic television series role.
The role had him nominated for two Golden Globe Awards and two Emmys, one of which he won. However, awards are not all he took home from the show. The actor also met his wife Alma while on the CBS drama series.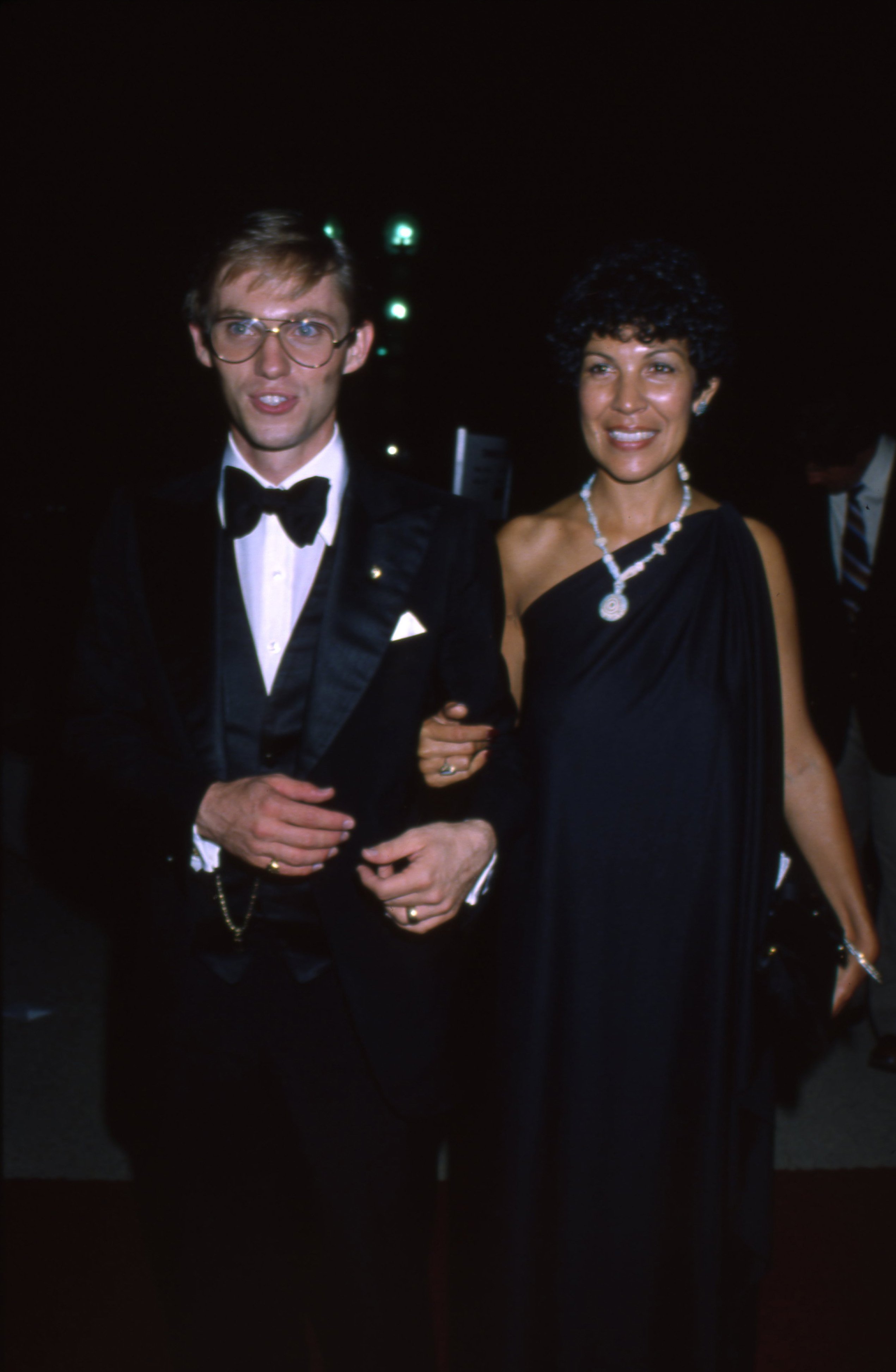 Actor Richard Thomas and his wife Alma Gonzales attends in circa 1980 in Los Angeles, California | Source: Getty Images
Alma, a Californian native with Mexican parents, who at the time of their meeting worked as a part-time waitress, secretary to a press agent, and saleswoman, caught the actor's eye while dancing with friends at a middle eastern nightclub in Los Angeles.
Thomas thought Alma was a good dancer and had a beautiful smile. After introducing himself, he asked her out, and they ended up at a Betty Boop cartoon festival for their first date.
They dated for a year and eventually tied the knot on Valentine's Day, 1975. The following year, the couple welcomed their first child together, son Richard Francisco.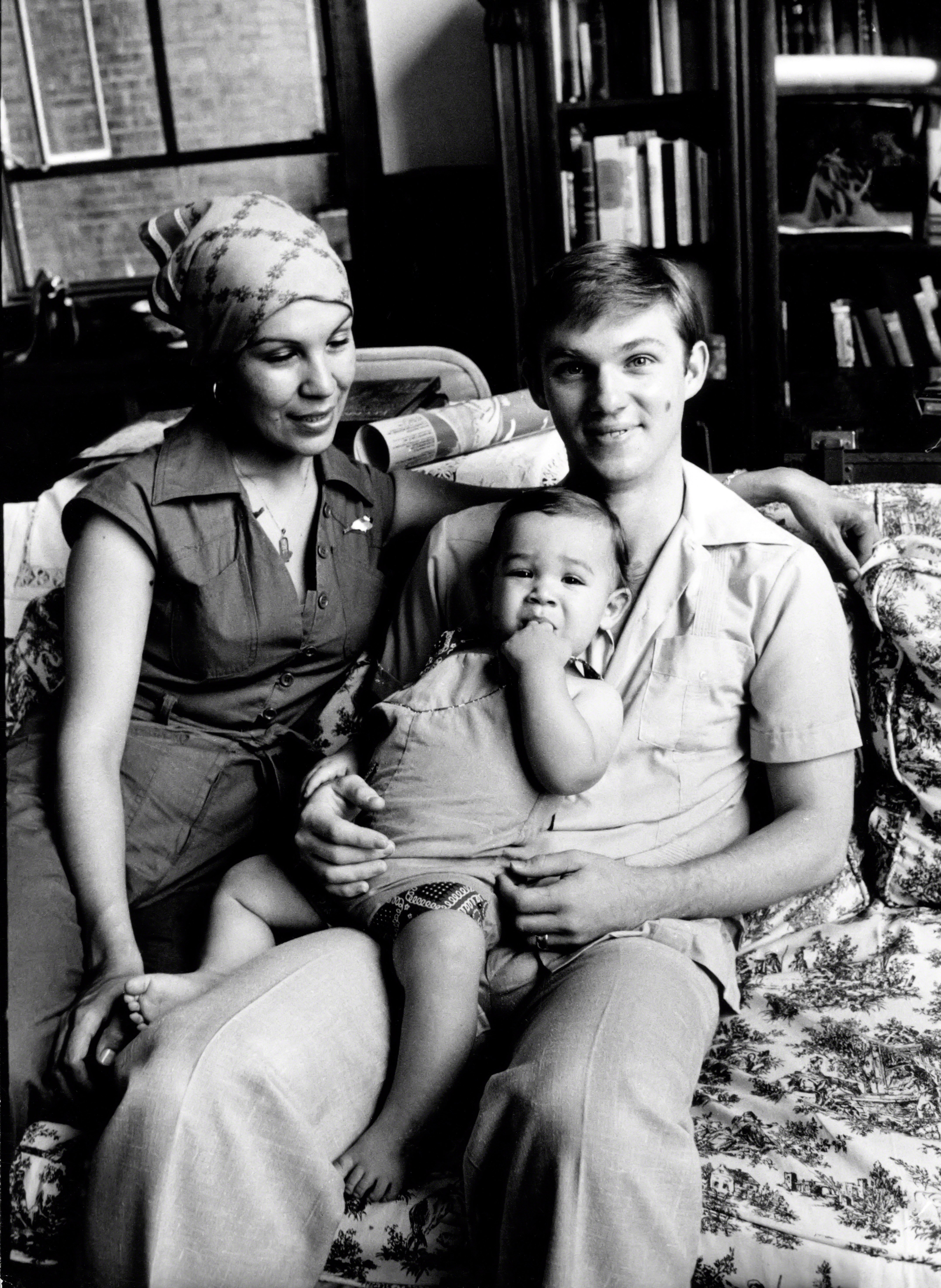 Richard Thomas and his family circa 1977 in New York City | Source: Getty Images
They welcomed triplets Barbara Ayalla, Gwyneth Gonzalez, and Pilar Alma five years later. During an interview with Studio 10, Thomas joked that he was trying to recreate a happy childhood by having as many kids as he did on the show.
The actor's real life became so intertwined with the show that people began referring to his triplets as John Girl I, John Girl II, and John Girl III.
HIS TRIPLETS WERE A SURPRISE
When Alma became pregnant for the second time, she and her husband thought they would be having twins. After all, twins ran on both sides of the family. The sonograms indicated they would have twins when they visited the doctors during the third and seventh months of the pregnancy.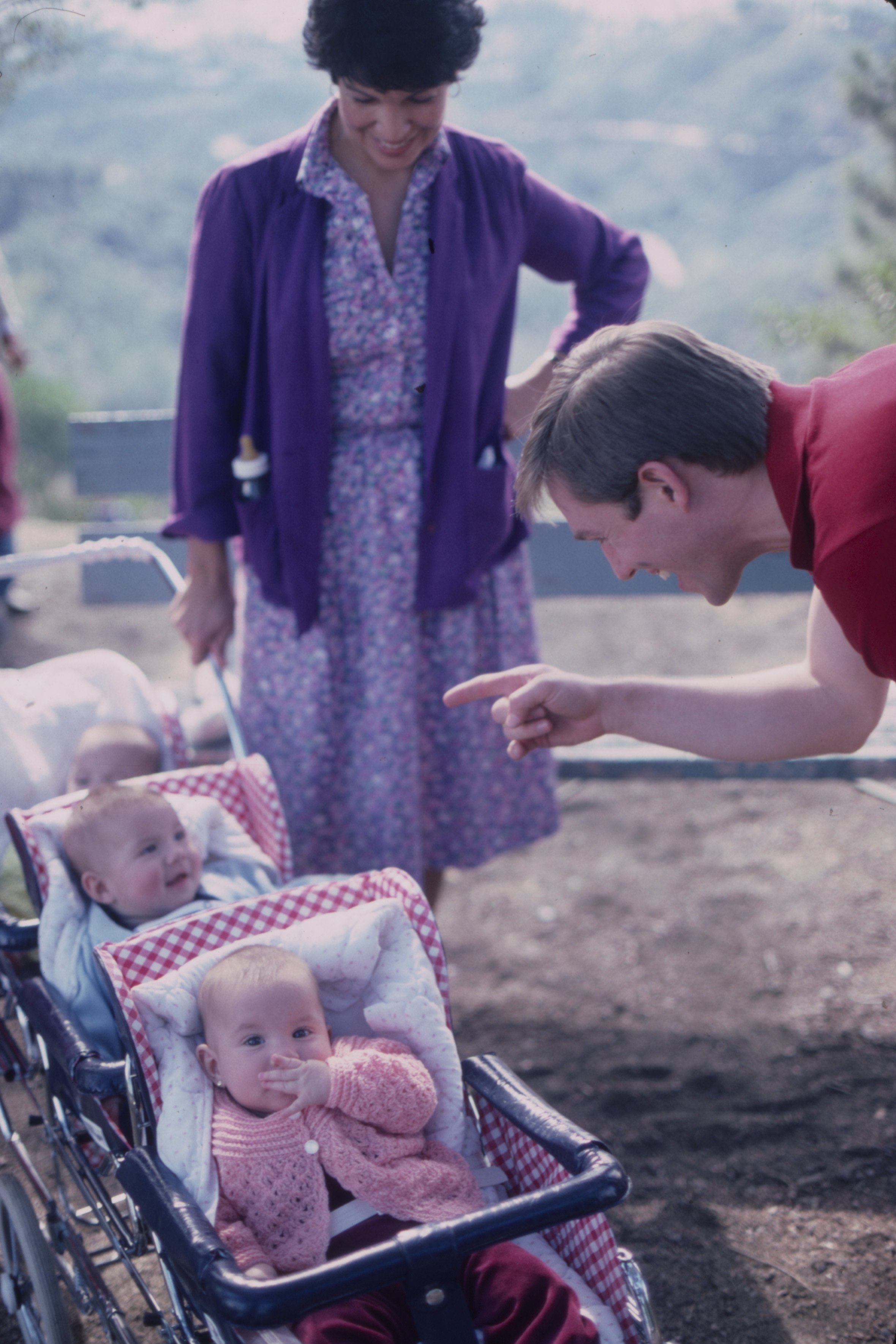 Richard Thomas and his children appearing on Walt Disney Television via Getty Images special 'Pavarotti & Friends', March 29, 1982. | Source: Getty Images
However, three weeks before her due date, Alma went into labor, during which the doctors detected a third heartbeat. While the triplets were born with no incident, Thomas shared how uneasy he had been, saying:
"I was holding my breath. Anything could have happened."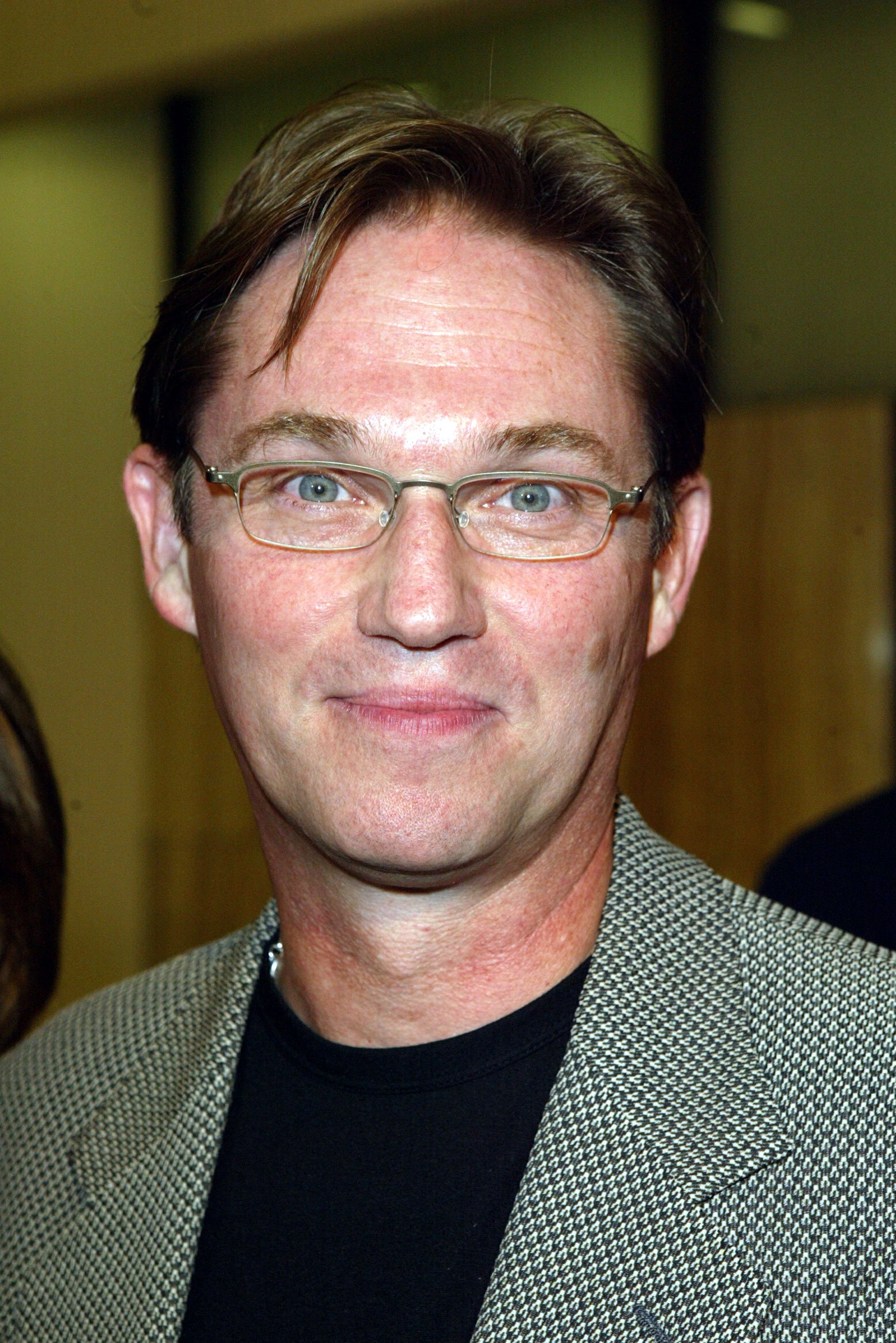 Actor Richard Thomas arrives at the Arclight Cinema for the 40th Anniversary screening of the movie 'It's a Mad Mad Mad Mad World' on October 16, 2003 in Hollywood | Source: Getty Images
Only days earlier, they had been doting parents to a 5-year-old boy who often expressed his dislike of being a big brother, and now, he had three beautiful siblings. After his sisters came home, he appeared to forget how much he disliked having siblings and became a doting big brother.
Thomas, excited about the growth of his family, was a hands-on dad. As Alma recovered, the actor went on a shopping spree, bringing home cribs, blankets, and bottles. Even though they had a part-time nurse to help with the kids, Thomas and Alma's mother worked around the clock to feed and clean the babies.
In the beginning, the babies looked so alike that even their parents could not tell them apart and relied on differently colored earrings to differentiate them. However, as they started growing, their characteristics became distinctive.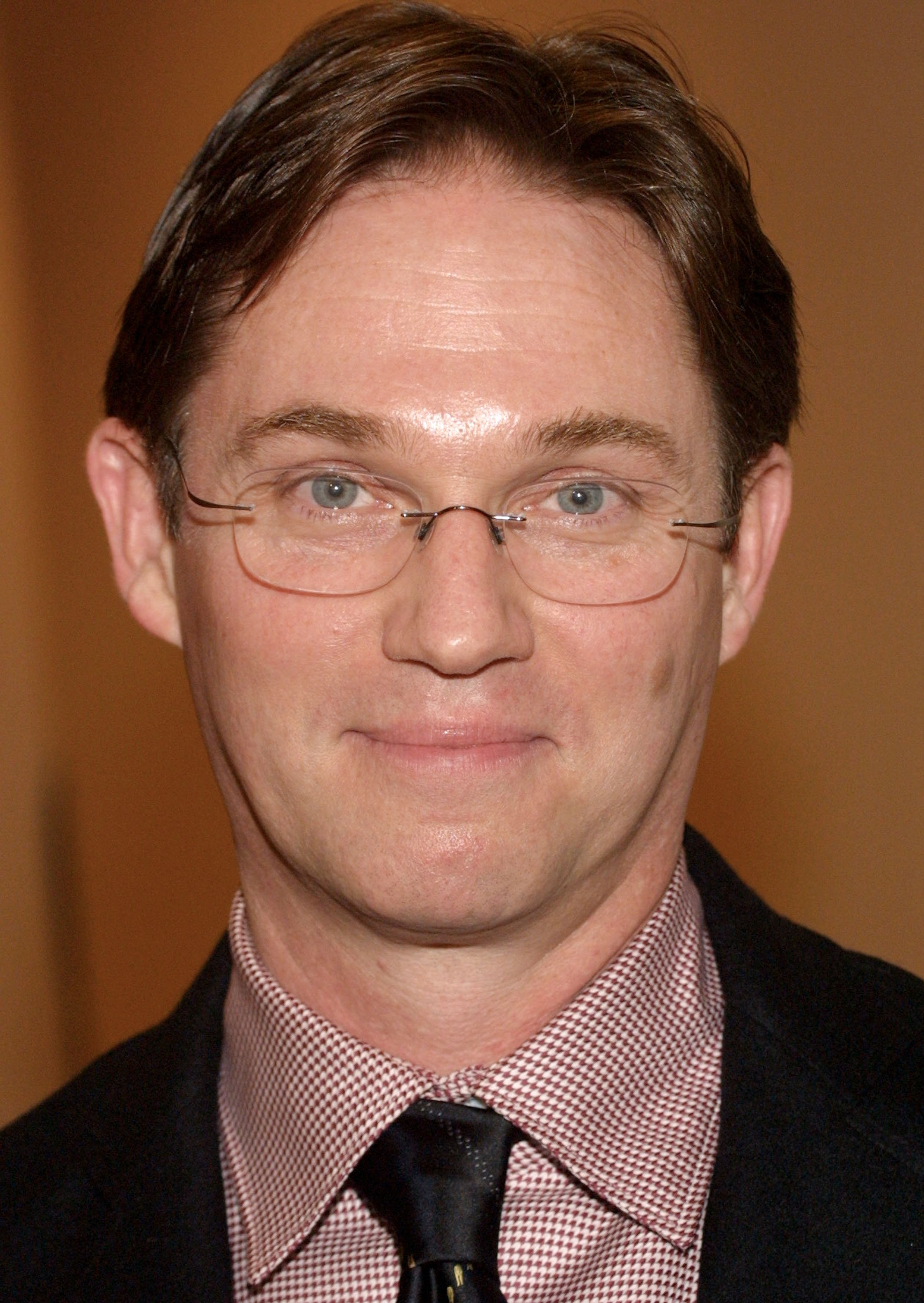 Actor Richard Thomas attends the Richard Rogers Centennial Something Wonderful gala benefiting The Actors' Fund of America at the Luckman Fine Arts Complex November 9, 2002 in Los Angeles, California | Source: Getty Images
Alma observed that Barbara, the biggest, was quiet; Pilar, the middle one, was fussy and hysterical, while the smallest one, Gwyneth, was perky and ate fast.
ALMA BLINDSIDED HIM WITH A DIVORCE
Unfortunately, after 18 years of marriage, Alma and Thomas called it quits, with Thomas declaring that the divorce, which brought him to his knees, was never his idea. He recalled:
"At some point, life brings you to your knees, and in my case, it was a painful divorce that was not, N-O, my idea," he says. "But because of it, I was dragged kicking and screaming into a happier life."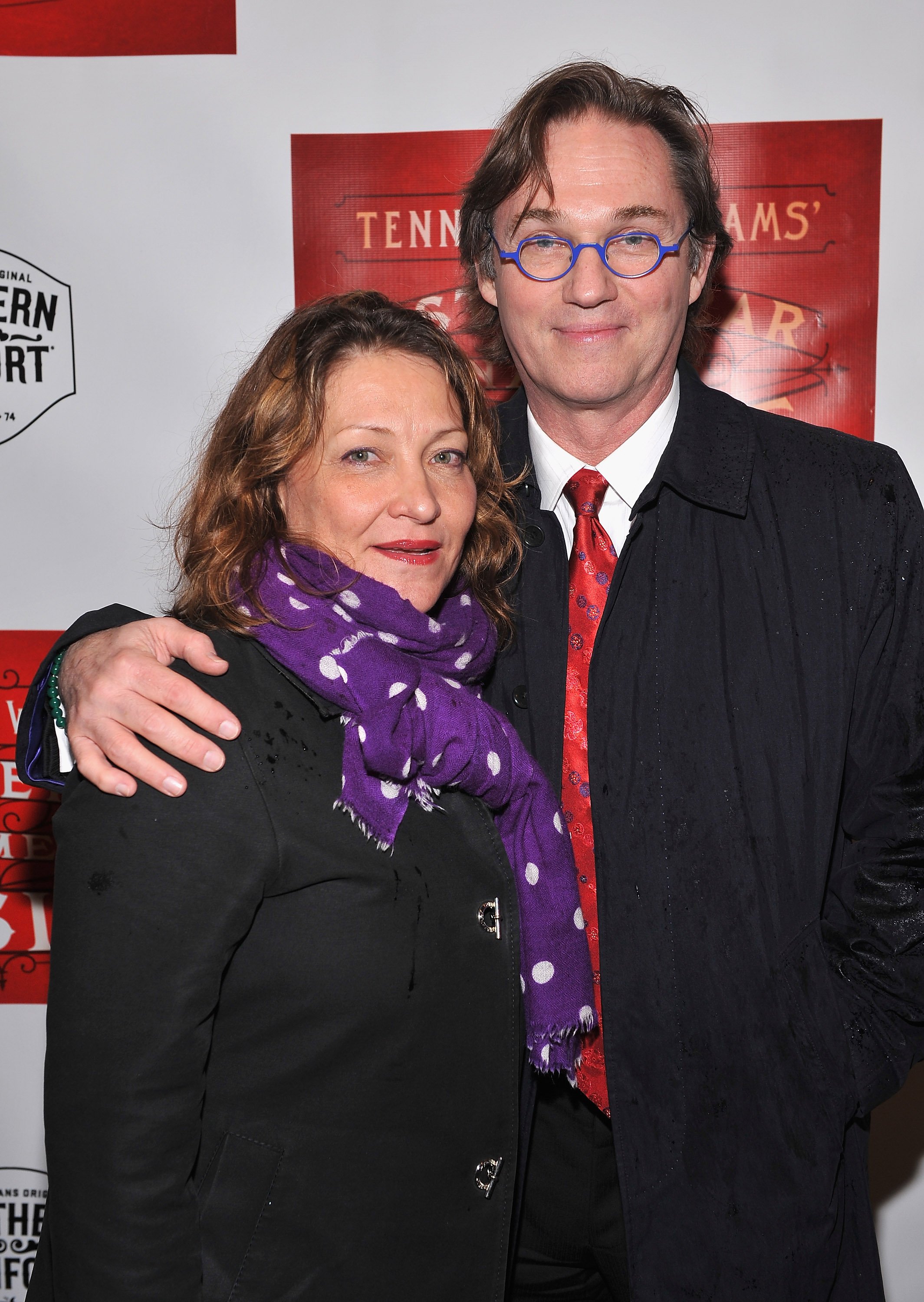 Actor Richard Thomas and his wife Georgiana Bischoff (L) attend the opening night of "A Streetcar Named Desire" at The Broadhurst Theatre on April 22, 2012 in New York City. | Source: Getty Images
He admits that despite his divorce causing him immense pain, it led to him meeting "the one." Thomas met Georgiana Bischoff, a Santa Fe art dealer, shortly after his divorce from Alma in 1993.
They became a couple, and less than a year after their first meeting, they exchanged vows. Since they were both already married once before and divorced, they did not imagine they would find love again, but they found each other at the right time.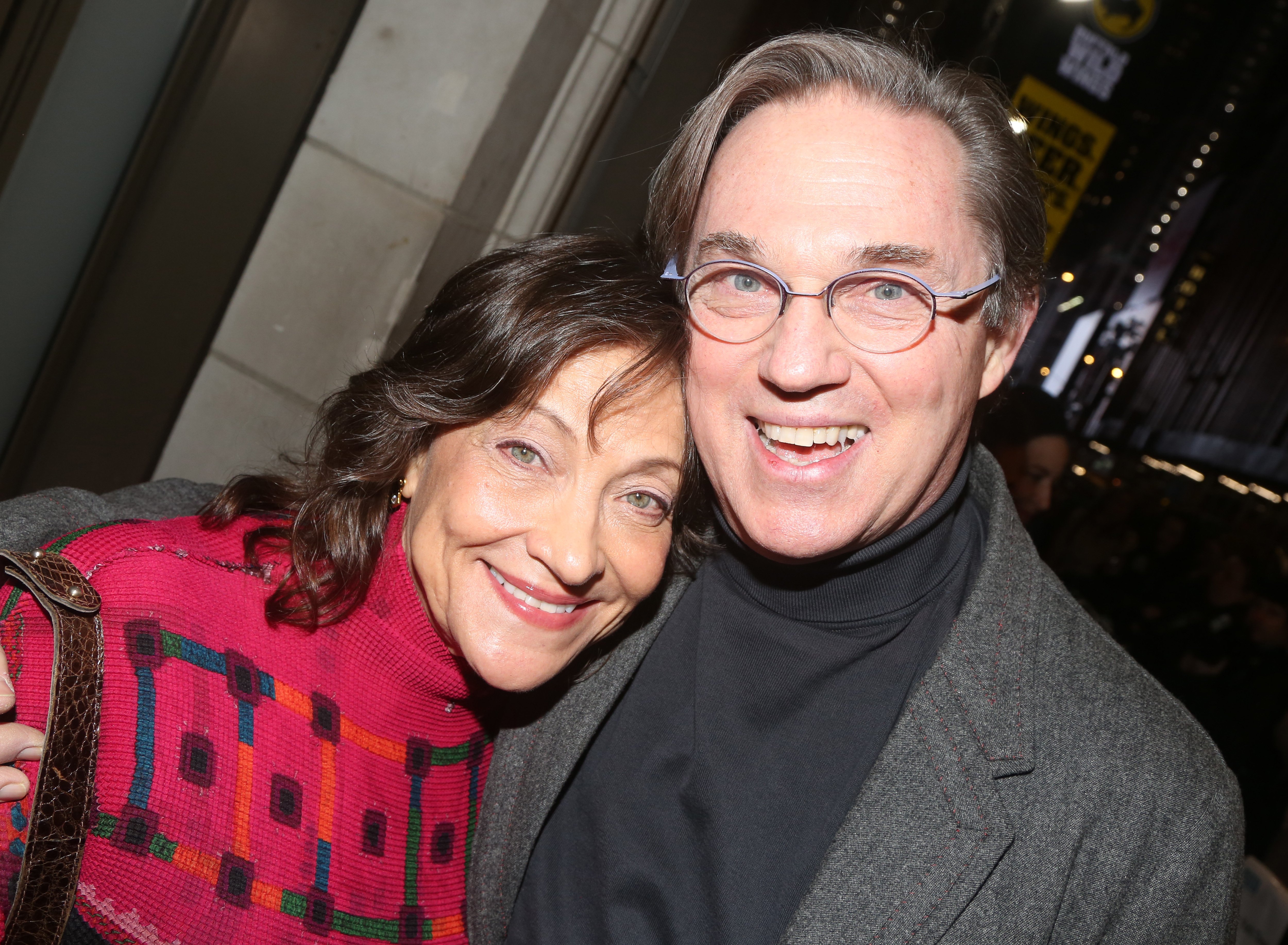 Georgiana Bischoff and husband Richard Thomas pose at the opening night of the new play "My Name Is Lucy Barton" on Broadway at The Samuel J. Friedman Theatre on January 15, 2020 in New York City. | Source: Getty Images
They walked down the aisle surrounded by 50 of their closest friends and family, with Thomas' son Francisco acting as the best man. His three daughters took on the role of bridesmaids.
Thomas says he married the most honest and straightforward person. They trusted each other, and they had plenty of fun together. However, he also confessed that it was not always easy.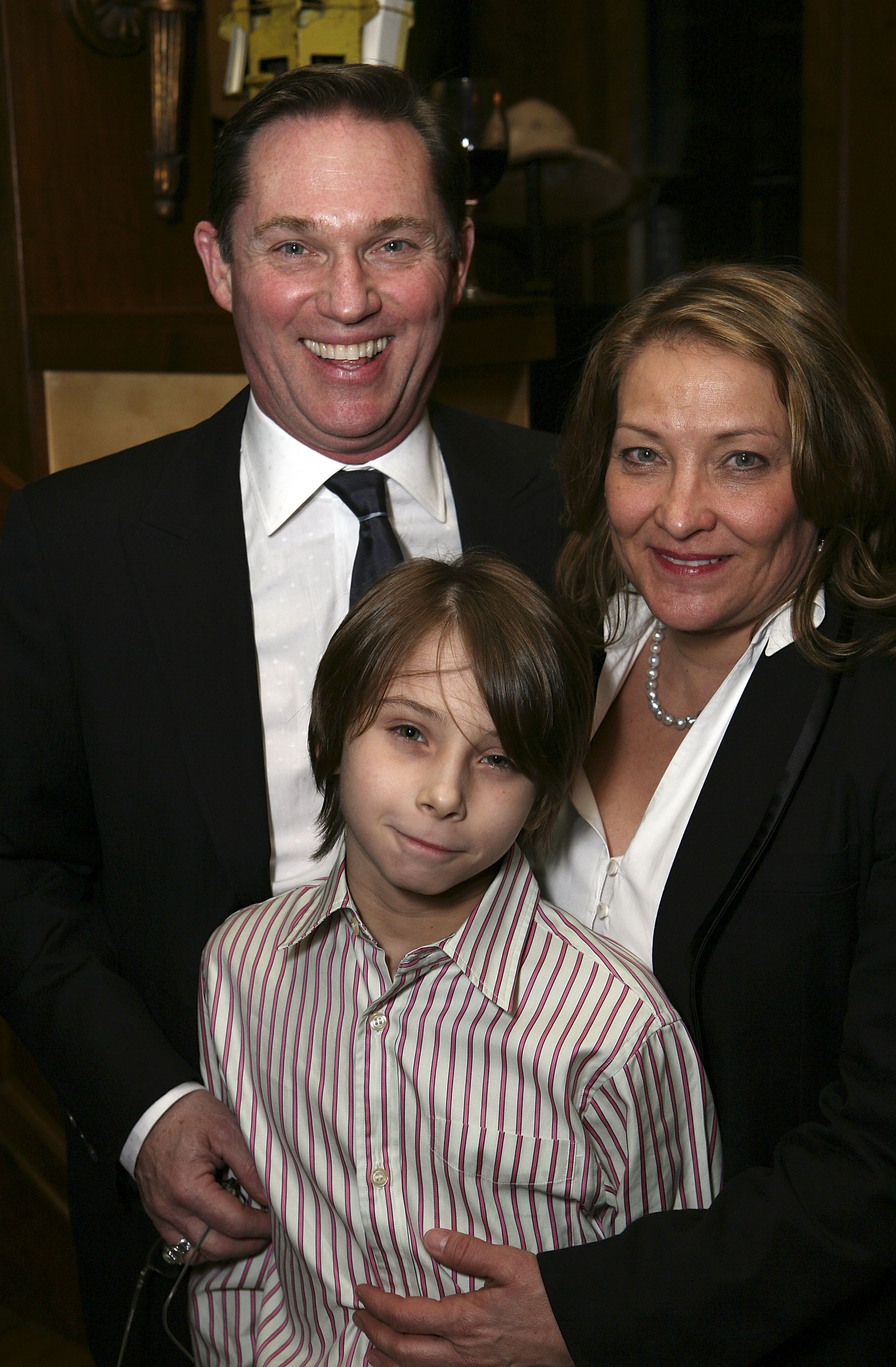 Actor Richard Thomas with son Montana and wife Georgiana pose during the party for the opening night performance of "Twelve Angry Men" at the CTG/Ahmanson Theatre, starring Richard Thomas and George Wendt, on March 29, 2007, in Los Angeles, California. | Source: Getty Images
At the time of their getting together, Thomas had four children while Bischoff had two daughters, Brooke and Kendra, from previous marriages.
Bringing all the kids together to make an amicable blended family and having another son, Montana, was not exactly a walk in the park. He admitted that it caused a lot of tension and brought about many challenges, adding:
"Blending a family of six kids and then having our own son — that's a big job."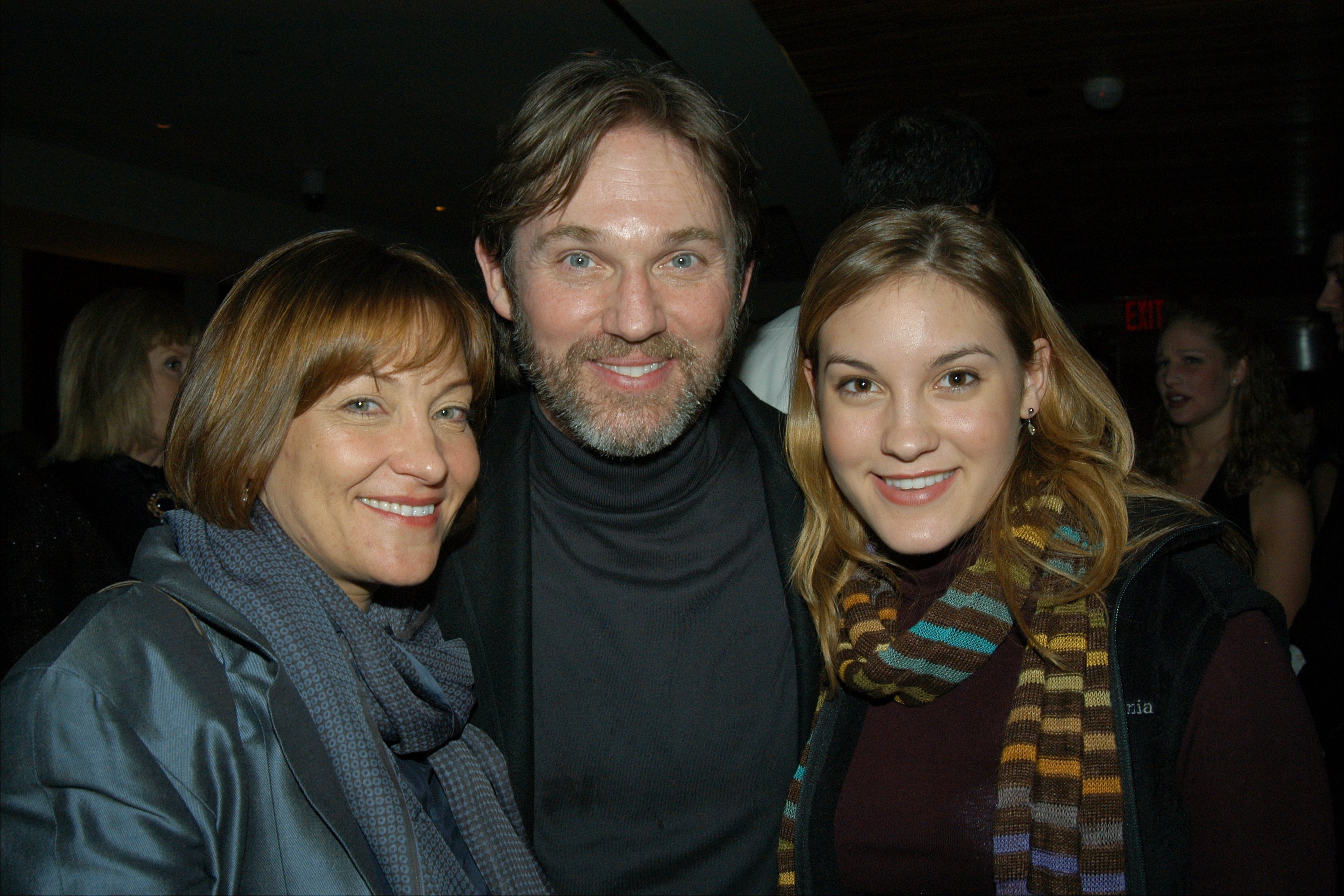 Richard Thomas with his wife Georgiana and daughter Kendra at an opening night party for the play "The Stendhal Syndrome" at Fred's at Barney's on Madison Ave. on February 14 2004 | Source: Getty Images
Luckily, they have always been able to weather every storm together and raise their family successfully. They have overcome some of life's most challenging times by choosing to work together. The actor shared that he and his wife were excellent in the kitchen and loved making big family meals.
Today, their children are all grown and have since left the nest. The two now live alone in their New York home and say two of their kids live in California, three in Bend, Oregon, and two in New York.
THE SECRET TO A LONG MARRIAGE
Thomas and Bischoff have been married for nearly three decades and remain just as smitten as they were when they first met. By Hollywood standards, their marriage is one of the business' long-lasting ones.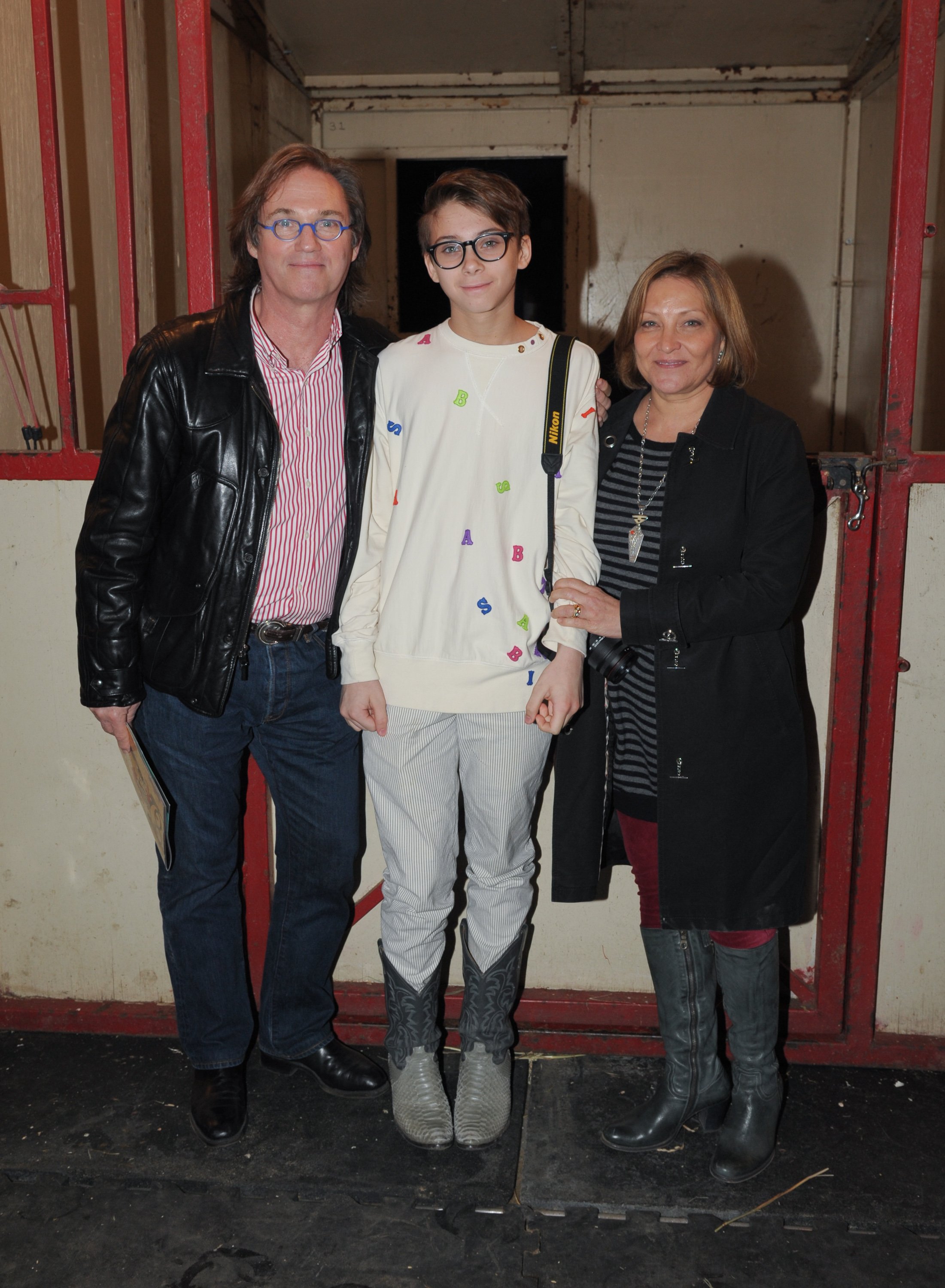 Actor Richard Thomas, son Montana James Thomas and wife Georgiana Bischoff Thomas attend 34th season Big Apple Circus Under the Big Top in Damrosch Park on October 23, 2011 in New York City. | Source: Getty Images
But what is the secret? Thomas shared that marrying an honest person is why he's had such a successful marriage. He says that in marrying a straightforward person, he knows where he stands in marriage and life.
Thomas also had some wisdom to share on matters of parenting. He advised parents to avoid molding their children into their idea of who they would love them to be. The secret, he says, is in giving them the freedom to be themselves.
Please fill in your e-mail so we can share with you our top stories!