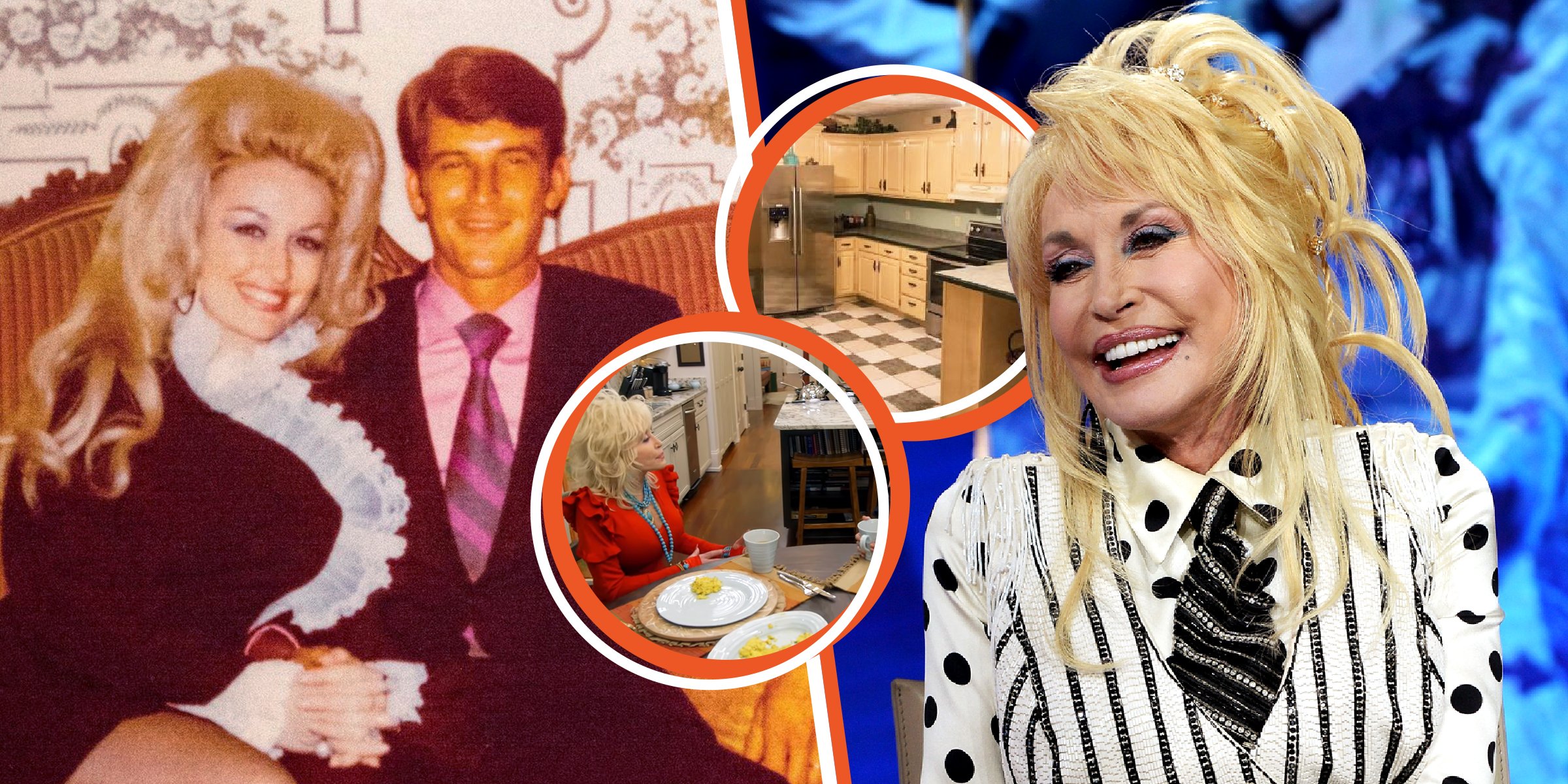 Instagram.com/dollyparton - Twitter.com/nypost - Youtube.com/ReeseWitherspoonxHelloSunshine - Getty Images
Dolly Parton's Old Home Finally Sold after 12 Years — She Has Lived at New House with Spouse of 56 Years since '99

Dolly Parton has been in the news lately since the announcement of the sale of her longtime Nashville home broke on the internet. It is not surprising, as the property had been on the market for over a decade. Here are the details.
After spending 12 years on the market, American Singer-songwriter Dolly Parton's longtime home in Nashville, Tennessee, has finally found new owners.
The two-bathroom, four-bedroom property, which the show business icon shared with her husband, Carl Dean, was sold at a whopping sum of $849,000.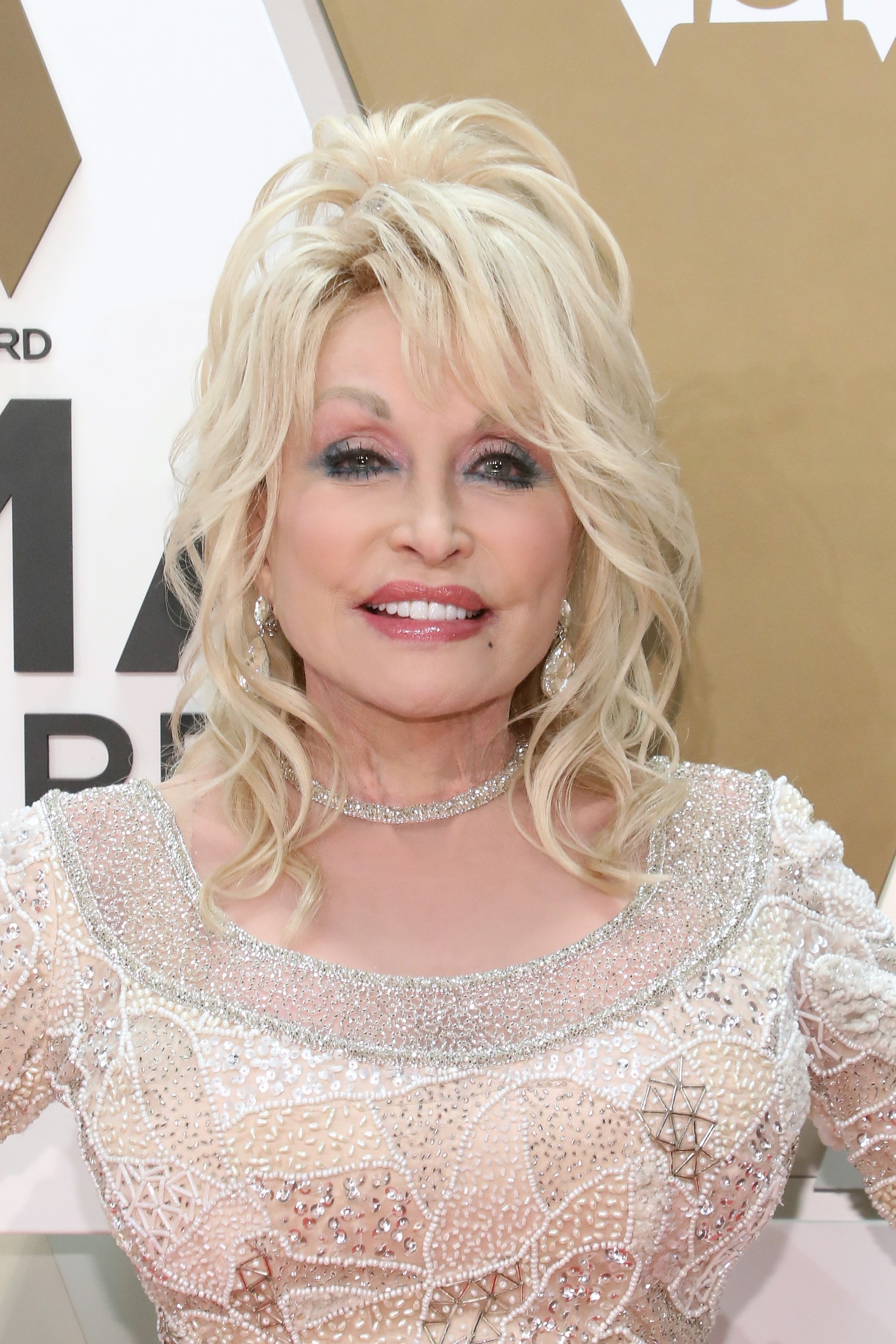 Dolly Parton attends the 53rd annual CMA Awards at Bridgestone Arena on November 13, 2019, in Nashville, Tennessee. | Source: Getty Images
Parton had initially bought the mansion in 1980 for $50,000, which translates to approximately $190,400 in today's dollars. Then, in 1996, after owning the property for 16 years, the Grammy award-winning singer sold the house.
Parton received $140,000 for the property back then, which roughly amounts to a valuation of $269,000 today. From 2010 till it was sold, the property was listed on and off by the owners.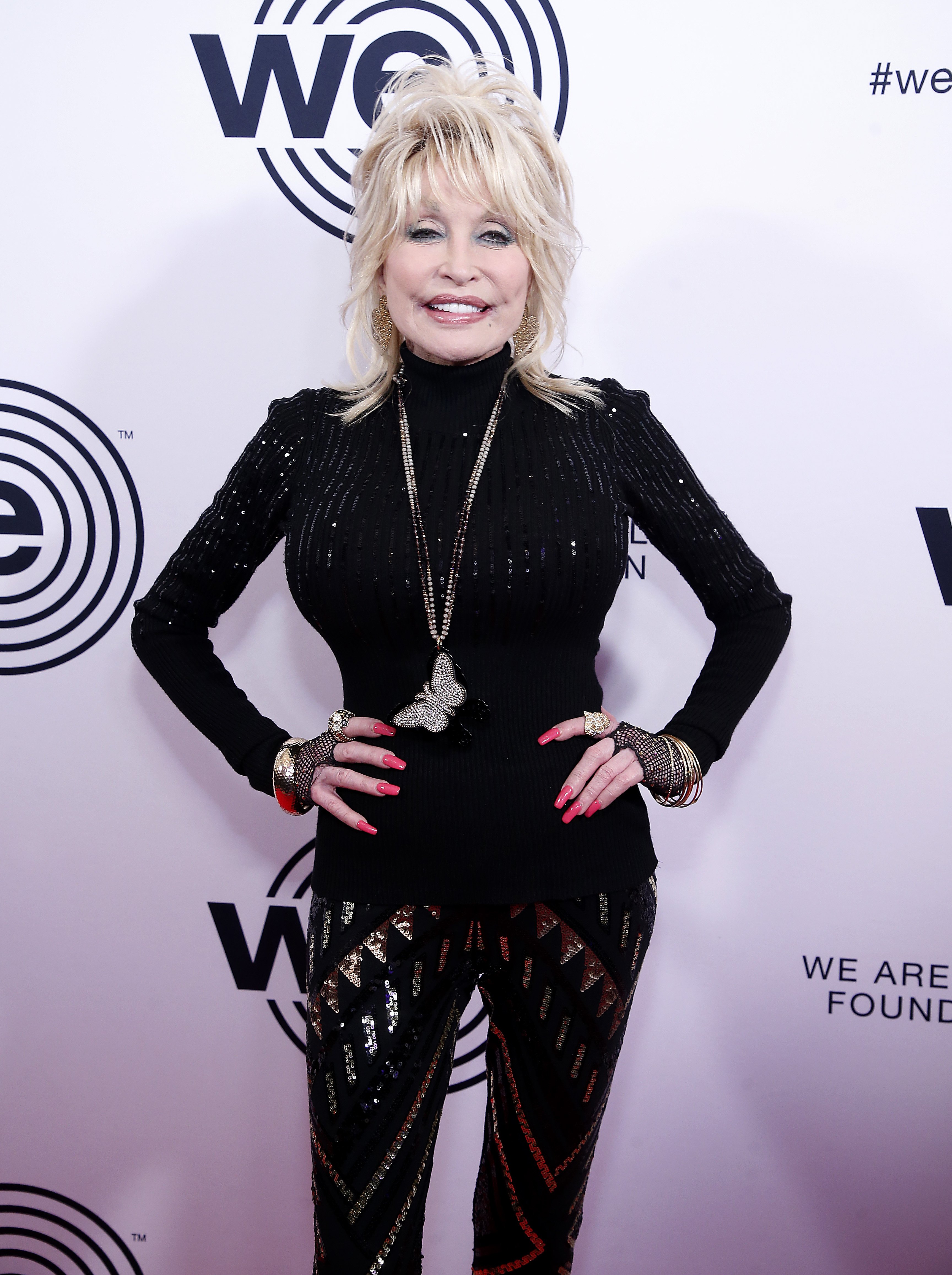 Dolly Parton attends We Are Family Foundation honors Dolly Parton & Jean Paul Gaultier at Hammerstein Ballroom on November 05, 2019, in New York City. | Source: Getty Images
Finally, after multiple price cuts and rounds of inflation, the house left the market to its new owners on December 22, 2021. The Nashville home spans over 4,795 square feet and sits beautifully on 2.4 acres.
The owners had listed the property in 2010 for $359,000. However, it saw a long period with no buyers in the competitive housing market.
Thankfully, after many years, the spacious albeit traditional home finally sold towards the end of 2021. Since Parton sold the property, the buyers will be the second owners to live in the Nashville home.
Many suggest that the outdated nature and structure of the house may be the leading cause of its long waiting period on the market.
It is excellent to see Parton and Dean live a happy life in their dream home, as it had always been one of their greatest wishes.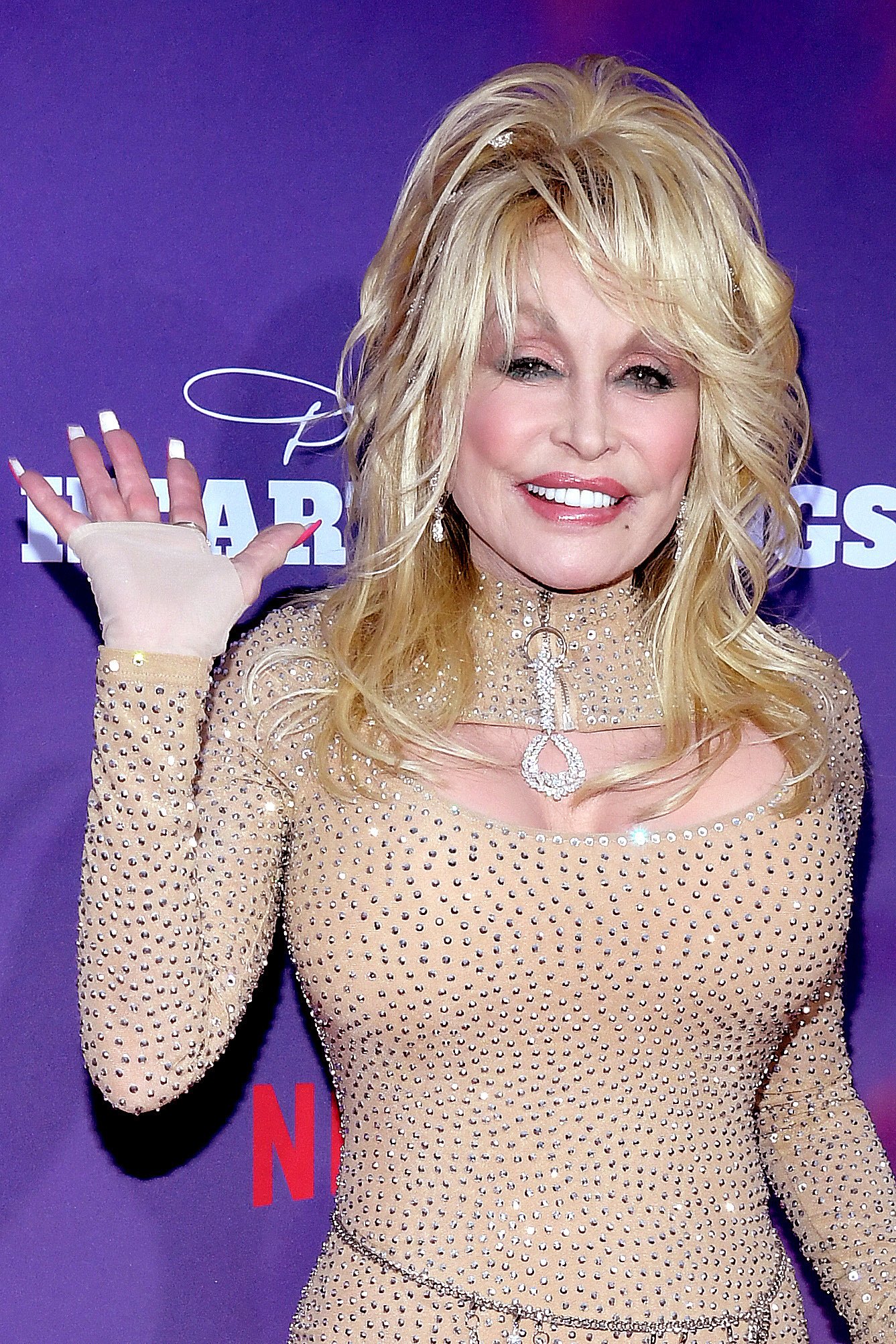 Dolly Parton attends the Netflix Premiere of Dolly Parton's "Heartstrings" on October 29, 2019, in Pigeon Forge, Tennessee. | Source: Getty Images
The previous listing describes the actress's longtime house as a unique two-story home with the upstairs unit being a successful owner-occupied Bed n Breakfast named "Dolly's Getaway." The house also features a detached studio and a separate guest house. Here are more details about Dolly Parton and her current life.
A LOOK AT DOLLY PARTON'S BEAUTIFUL HOME
Since 1999, Parton has been living in the same home in Brentwood, Nashville. The singer's property, which she purchased for $400,000 and shared with her husband, Carl Dean, is a world away from her childhood home.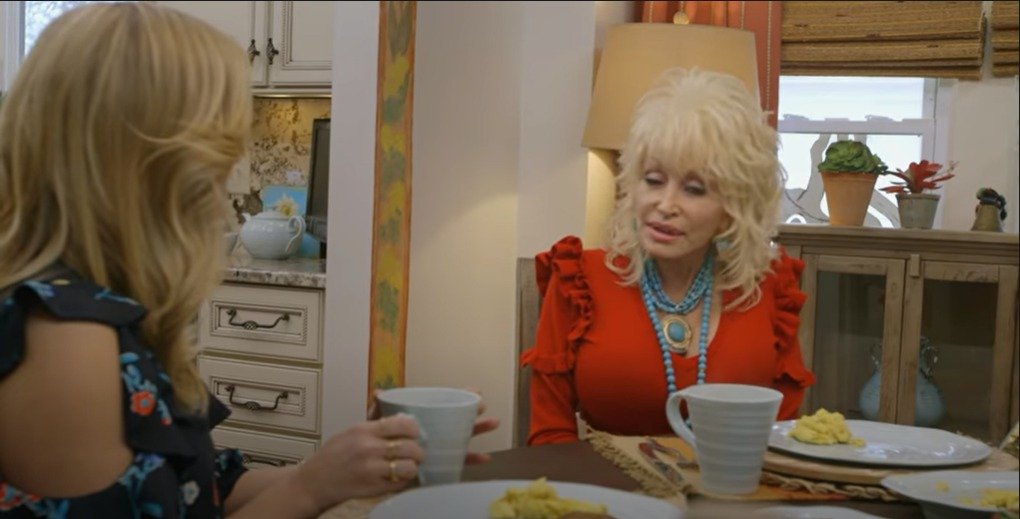 Dolly Parton and Reese Witherspoon discussing at Dolly Patron's kitchen | Source: YouTube/Reese Witherspoon x Hello Sunshine is the name
But she is interested in giving it a traditional feel with rustic and wood finishes. The "Islands In the Stream" singer's home is filled with glitter from the ceiling to the floor. But unlike her over-the-top nature when it comes to her appearance, Parton chose a more humble abode.
In 2018, she allowed many fans to catch a glimpse of her beautiful home when she allowed cameras into it as part of the first episode of her friend and actress Reese Witherspoon's inspirational series "Shine On."
The video showed the house's classy interior. It features a modest kitchen with white wooden cupboards and a brown central island with white marble worktops. In addition, Parton has silver appliances, including a double oven, a double fridge, and two dishwashers.
Furthermore, the actress's abode also boasts a music room with a grand black piano. The room is decorated with patterned green carpet, cream walls, and ruched floral binds.
In another part of the songwriter's home lies her enormous collection of awards. This room is complete with a large painting honoring her 100 million records worldwide sales. It keeps to the country singer's home's vintage theme, featuring wooden furniture and patterned wallpaper.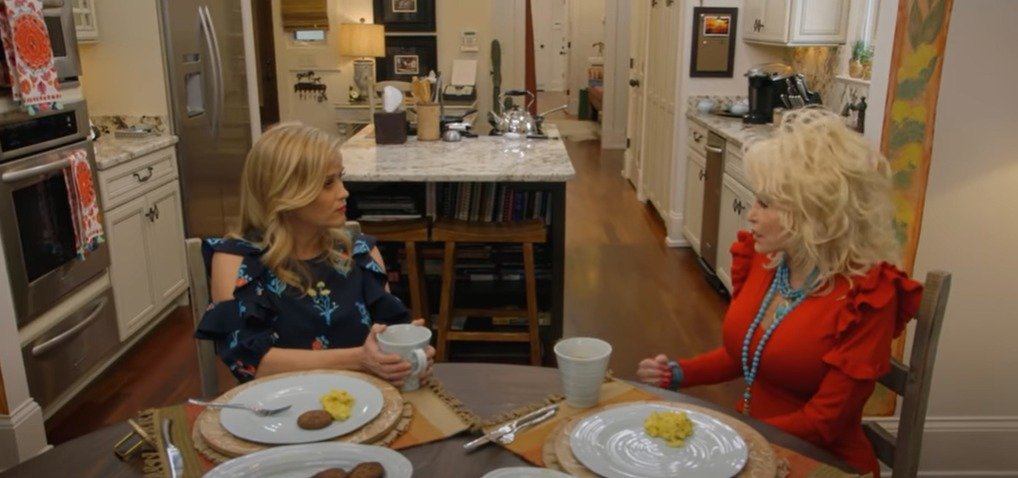 Dolly Parton and Reese Witherspoon discussing at Dolly Patron's kitchen | Source: YouTube/Reese Witherspoon x Hello Sunshine
Another feature of the elegant abuse is the living room, which has a cream leather armchair and a small mirrored side table that holds a bubble lamp and a butterfly ornament. This room also has a brown sofa with brown and burgundy colored cushions and a floral burgundy rug.
Then, there is the hallway, painted light yellow with a wooden stair railing. Parton has also added a retro wooden side dresser and a glass candle lantern in the corner.
While the interior of the singer's home speaks class and elegance, the features on the outside are also quite exquisite. The 8,100 square feet property is built on 62 acres of land and boasts a swimming pool, tennis court, gazebos, chapel, and a farm.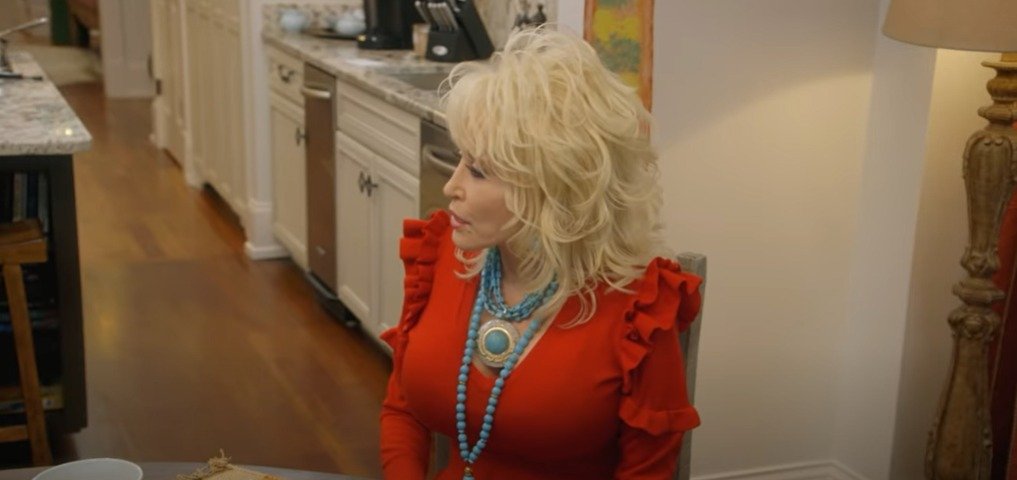 Another view of Dolly Patron's kitchen while discussing with Reese Witherspoon | Source: YouTube/Reese Witherspoon x Hello Sunshine
It is excellent to see Parton and Dean live happy lives in their dream home, as it had always been one of their greatest wishes. According to the singer, the property is a quiet and homey place for her and the special people in her life.
INSIDE DOLLY PARTON'S MARRIAGE
Parton and her husband, Carl Dean, have been married for more than five decades. The lovebirds first crossed paths in 1964 outside their local laundromat in Nashville, on the first day Parton moved to the city. At the time, the singer was only 18, while Dean was 21.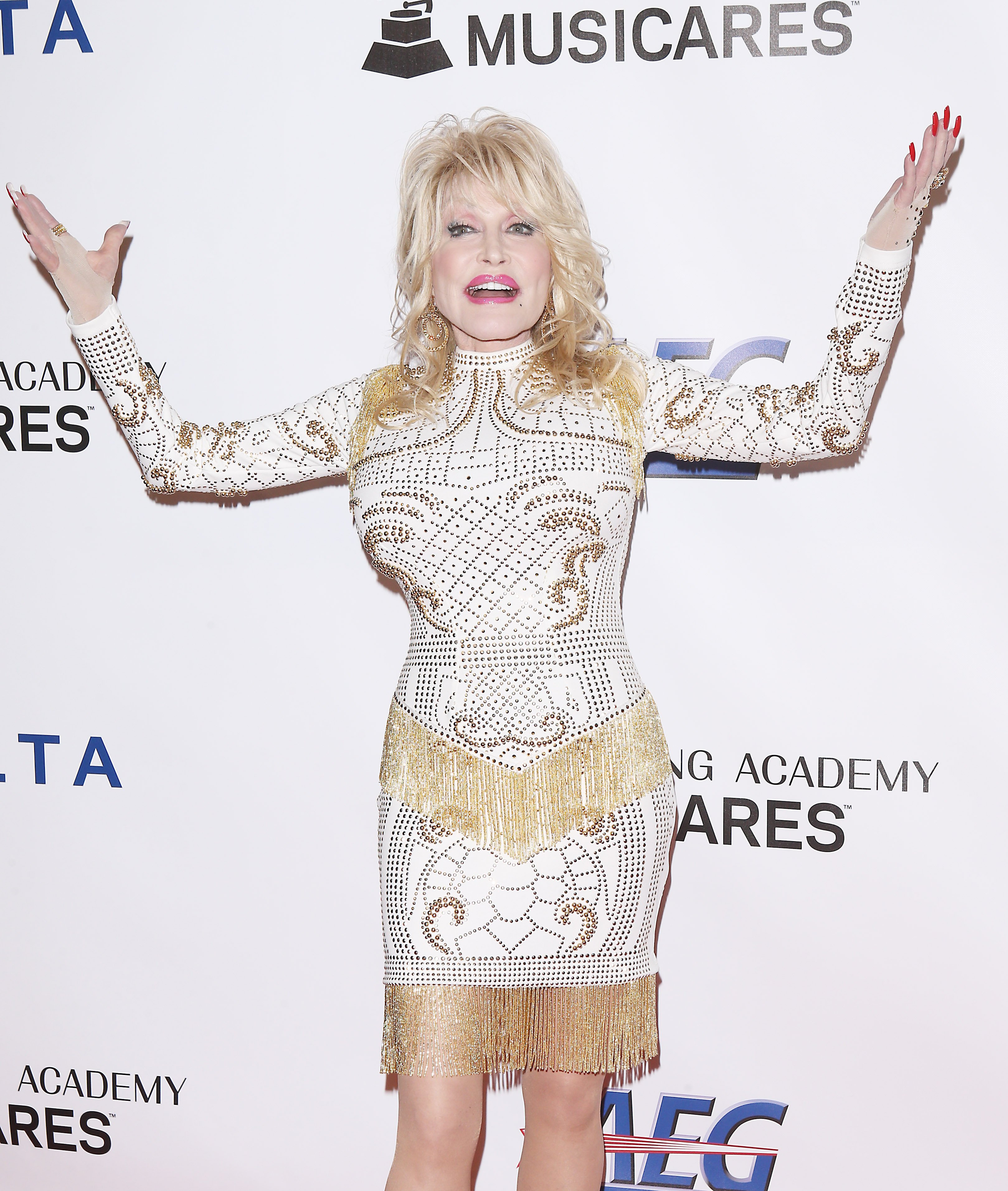 Dolly Parton attends the 2019 MusiCares Person of the Year honoring her held at Los Angeles Convention Center on February 08, 2019, in Los Angeles, California. | Source: Getty Images
They soon started dating, and two years later, on May 30, 1966, the couple walked down the aisle, with Parton's mother as the only guest. Since they tied the knot, Parton and Dean have enjoyed marital bliss. They have celebrated multiple anniversaries in various unique ways, but their 50th is one they will never forget.
To commemorate the occasion, Parton and Dean decided to get married for a second time. The former announced the good news during a 2016 interview with People.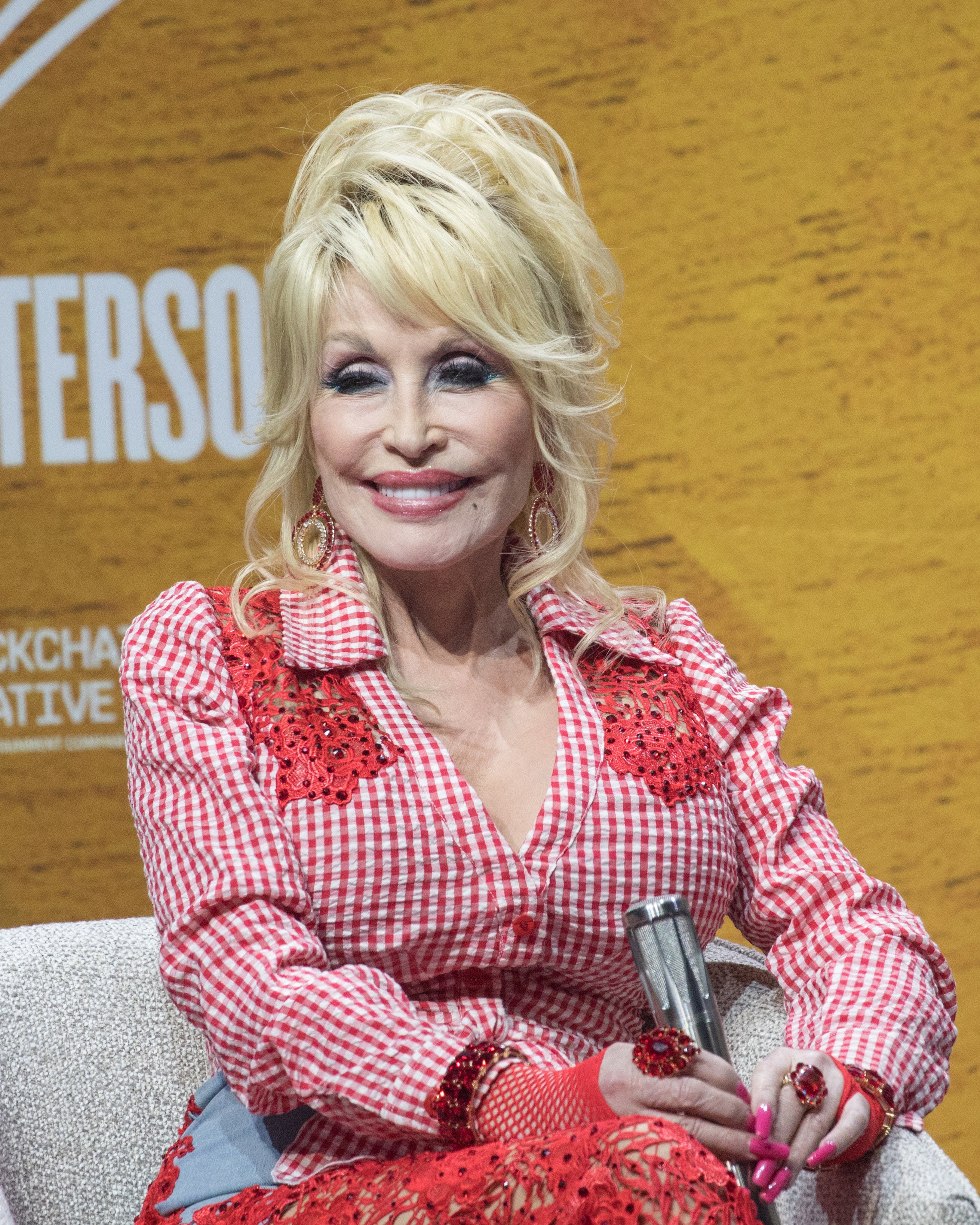 Dolly Parton discusses their new book "Run, Rose, Run: A Novel," co-written with James Patterson at "Dollyverse Powered By Blockchain Creative Labs on Eluv.io" during the 2022 SXSW Conference And Festival at ACL Live at The Moody Theater on March 18, 2022, in Austin, Texas. | Source: Getty Images
Indeed, the couple's union is worthy of emulation, but many have questioned their happiness, seeing that they have no kids. To prove them wrong, Parton has admitted to being satisfied and having no regrets. She once said (via Hello!):
"Now that Carl and I are older, we often say, 'Aren't you glad we didn't have kids? Now we don't have kids to worry about.'"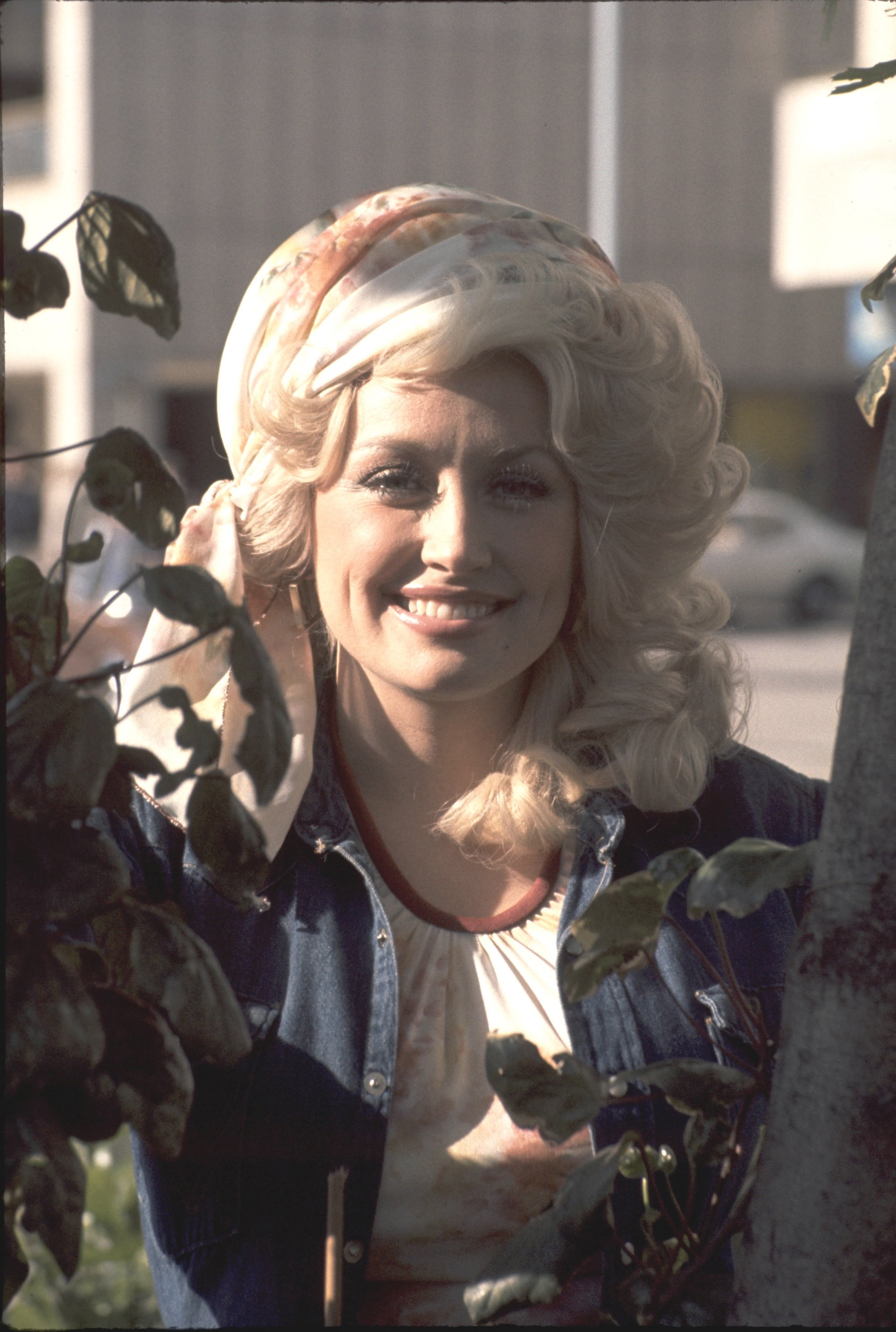 A picture of Dolly Parton in 1977. | Source: Getty Images
Parton and Dean have been married for 56 years, and many cannot help but wonder about the secret to their long-lasting marriage. During a January 2022 interview, Parton confessed that the key is never letting Dean see her looking like a slouch.
According to the icon, she keeps things spicy by dressing up and looking good for her husband. Overall, it is safe to say that Parton's secret is quite efficient. Hopefully, she and Dean remain intact for the rest of their lives.
Please fill in your e-mail so we can share with you our top stories!