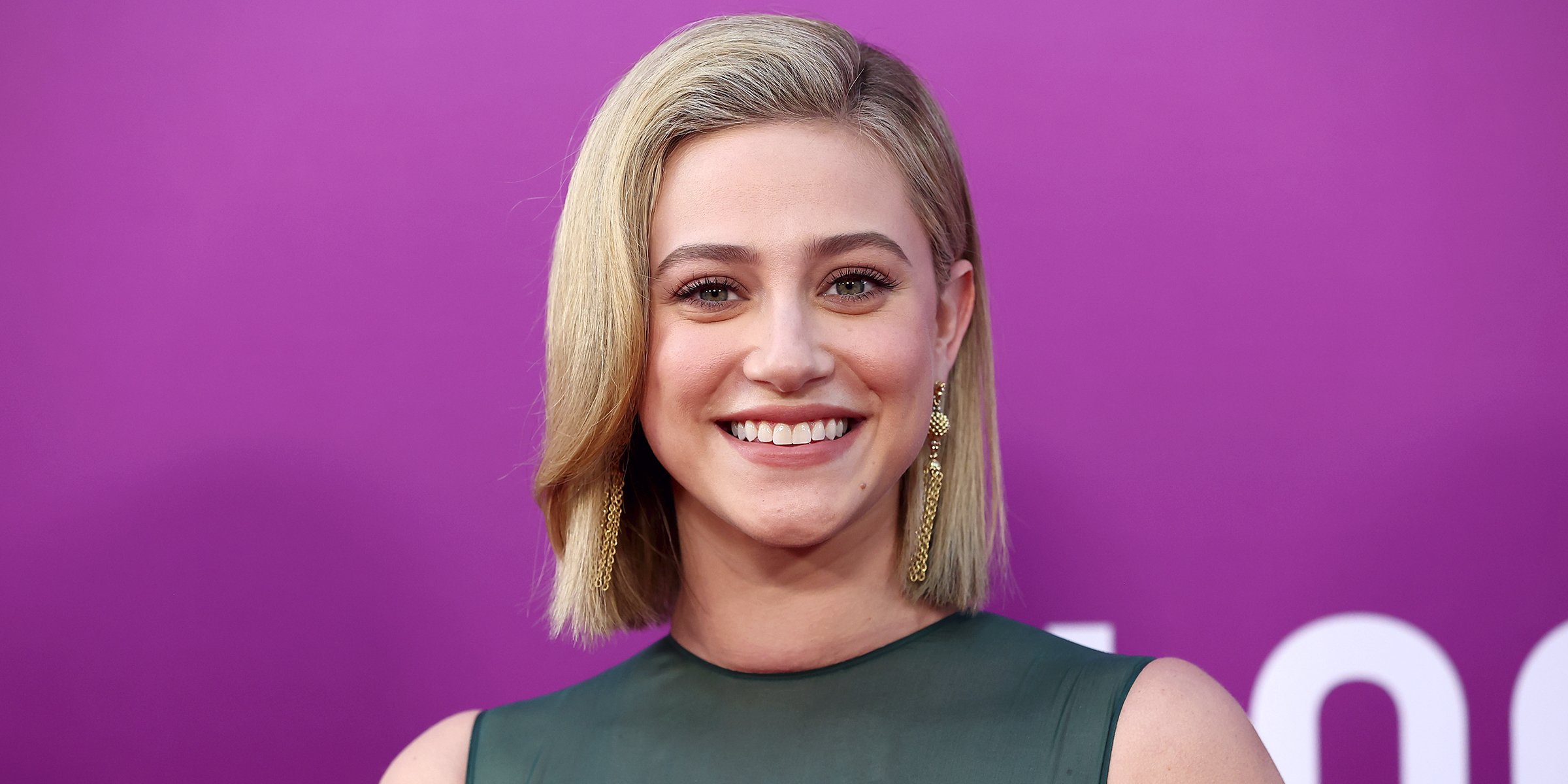 Getty Images
Lili Reinhart's Dating History - Inside Her Relationships with Cole Sprouse and Spencer Neville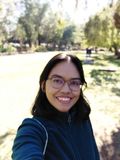 Lili Reinhart's dating history has piqued the public's interest since she became a Hollywood household name. The actress recently made headlines for dating another actor. Aside from Reinhart's boyfriend, here's a look at the actress' past romances.
After being cast as Betty Cooper in the CW drama "Riverdale," actress Lili Reinhart became an overnight sensation. Fans can look forward to seeing more of the actress' impressive acting in the upcoming seventh season, which is currently in production.
She has since landed roles in several films and has become a mental health advocate. In 2020, she released her first poetry collection, "Swimming Lesson: Poems." Reinhart has kept her dating life private despite her spectacular achievements.
Reinhart has never spoken publicly about her romantic relationships, though the same year she published her book of poetry, she proudly revealed on Instagram that she is a bisexual woman.
Reinhart's fans embraced her sexuality, and she seems comfortable with it now. But the news of her coming out didn't stop fans and the media from wondering about who she is presently dating now. The last person she is known to have dated is actor Cole Sprouse.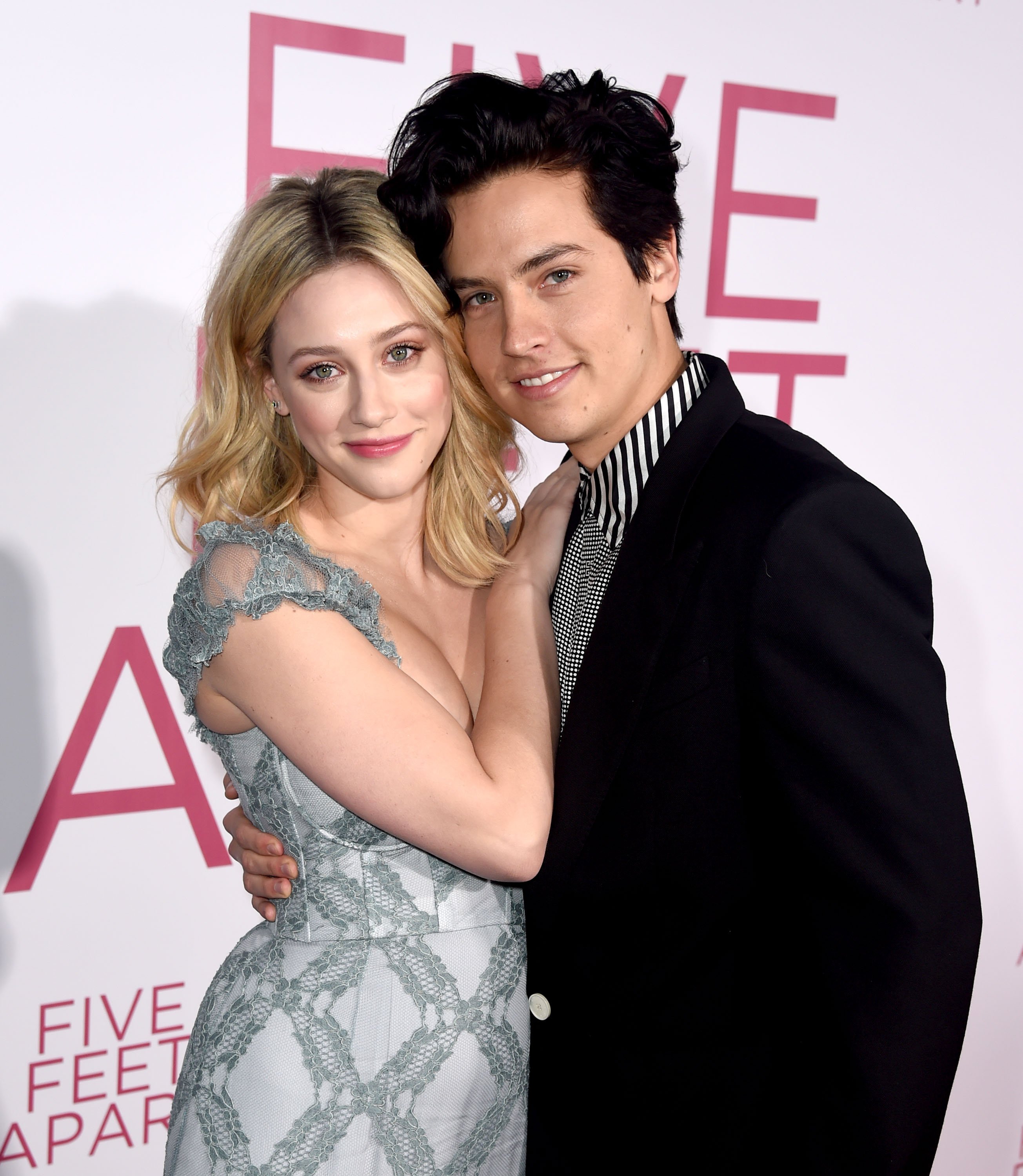 Lili Reinhart and Cole Sprouse at the "Five Feet Apart" film premiere on March 7, 2019, in Los Angeles, California. | Source: Getty Images
LILI REIHART AND COLE SPROUSE
Sprouse appears alongside Reinhart in the "Riverdale" series. They first met in March 2016 while filming the show's pilot episode. The actor had previously spoken about his first impressions of Reinhart, describing her as reserved and shy. He said of his co-star:
"Lili was a tough egg to crack."
On the other hand, Reinhart had a hilarious description of Sprouse in mind, saying that his voice was "annoying." The longer they filmed scenes together, the more accustomed she became to his presence and, of course, to his voice.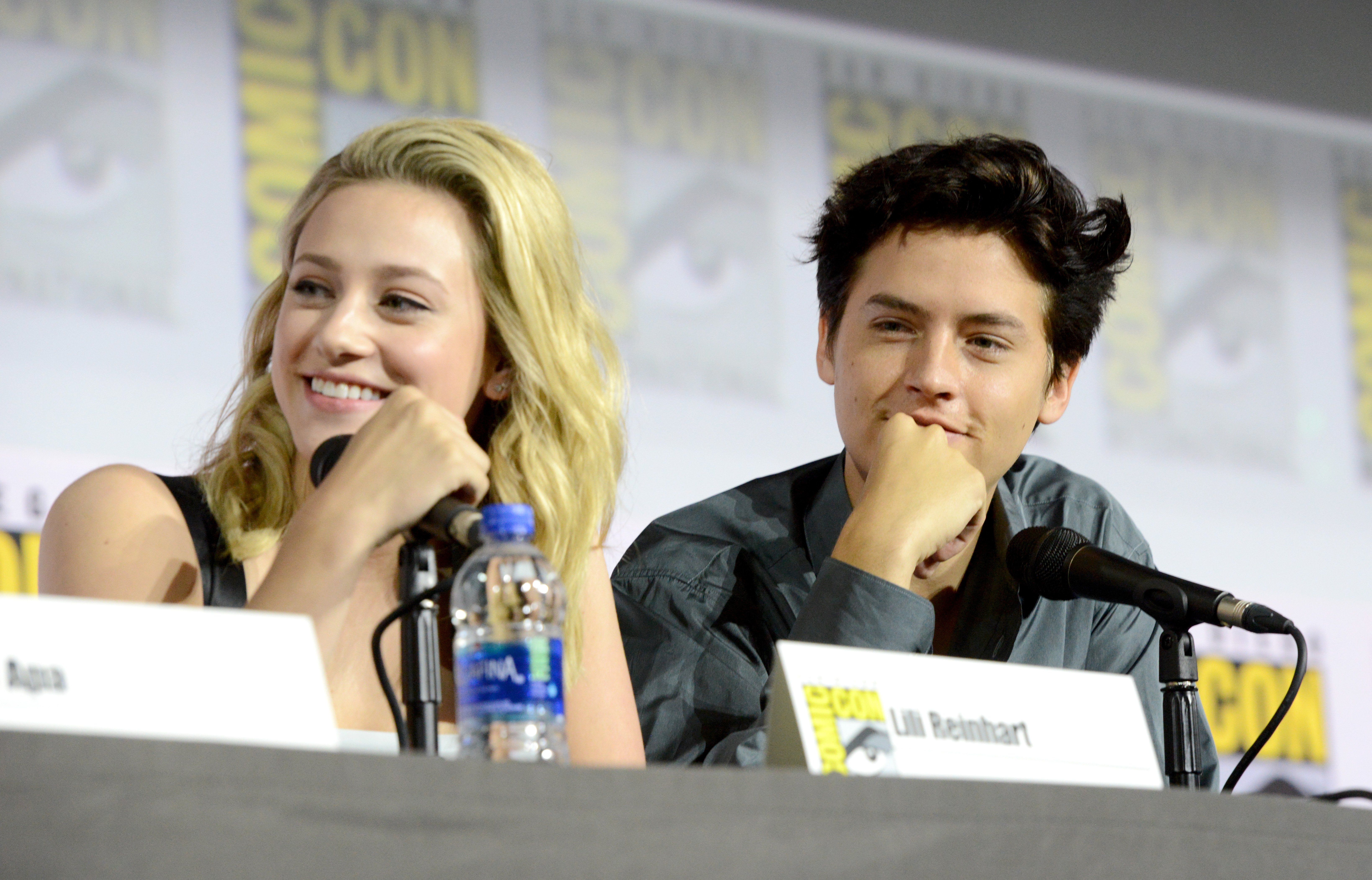 Lili Reinhart and Cole Sprouse at the 2019 Comic-Con International on July 21, 2019, in San Diego, California. | Source: Getty Images
Sprouse became a household name after snagging the lead role in "The Suite Life of Zack and Cody" for Disney. Now, he portrays Jughead Jones, one of the most important characters in the CW series.
The pair seemed to hit it off immediately. On February 25, 2017, both cast members sparked dating speculations. Sprouse initially fanned the flames when he commented, "Tempt me!" in one of Reinhart's photos on Twitter.
When Sprouse uploaded a gorgeous photo of Reinhart on Instagram surrounded by flowers under a blue sky in the background, fans talked about them all over again. Many of the pair's supporters were under the impression that they were an item.
Even though there are rumors that Reinhart and Sprouse are dating, their chemistry continues to delight fans. While on vacation in Hawaii in January 2018, the two even posed for pictures with some of their devoted followers.
Shortly after their Hawaiian vacation, the two were spotted returning to Vancouver. At that point, they met "Riverdale" fans at an airport, signed autographs, and took selfies with them after clearing customs.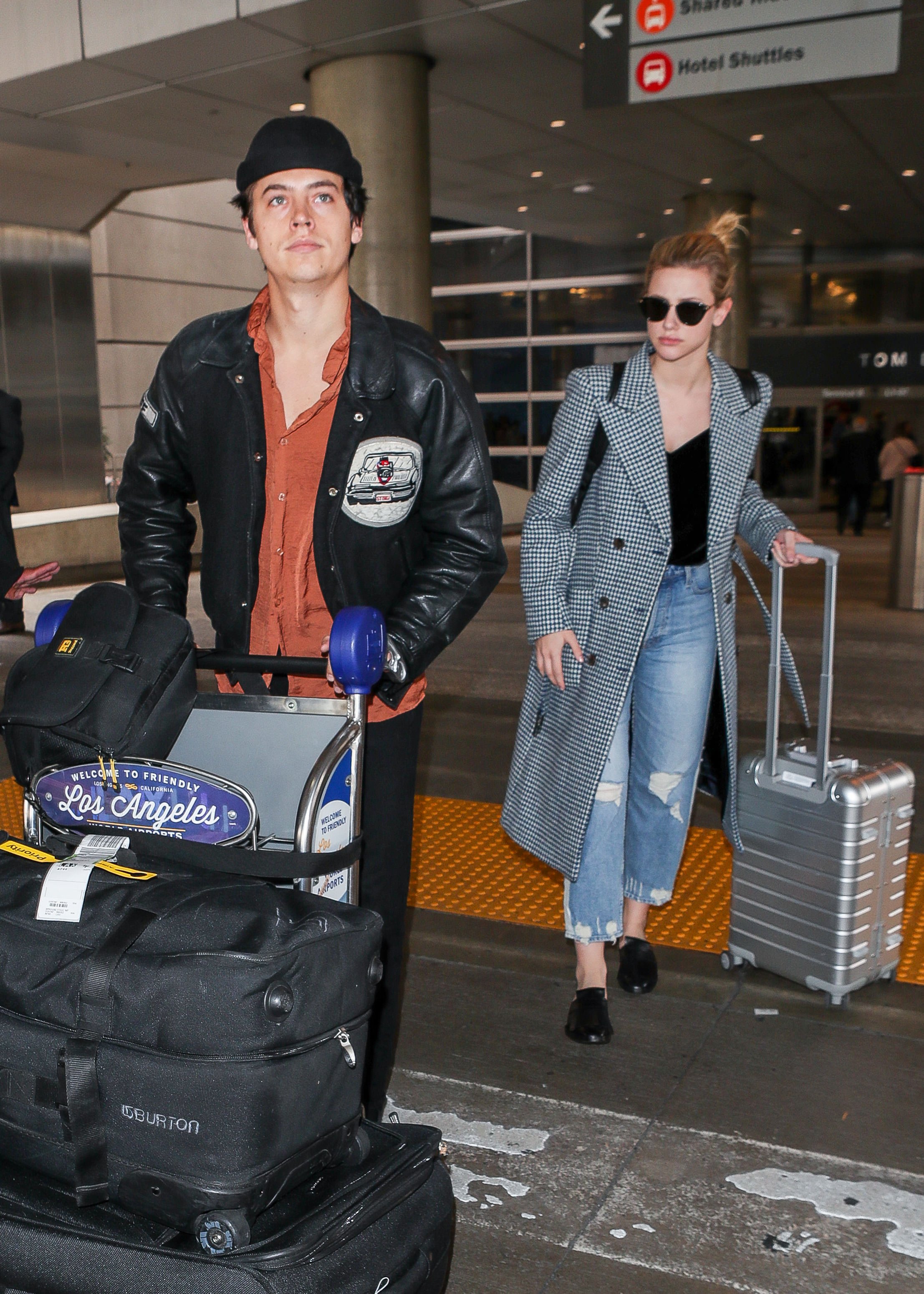 Lili Reinhart and Cole Sprouse at an airport on April 4, 2018, in Los Angeles, California. | Source: Getty Images
Reinhart and Sprouse stunned their fans on May 7, 2018, when they appeared as a couple at the Met Gala. She wore silver lamé organza, while he wore a Thom Brown ensemble with a long black coat and cropped trousers.
Five months after they started dating, in October 2018, Reinhart opened up about her relationship with Sprouse. She said she enjoyed going on adventures with him and that he showed her things from different perspectives.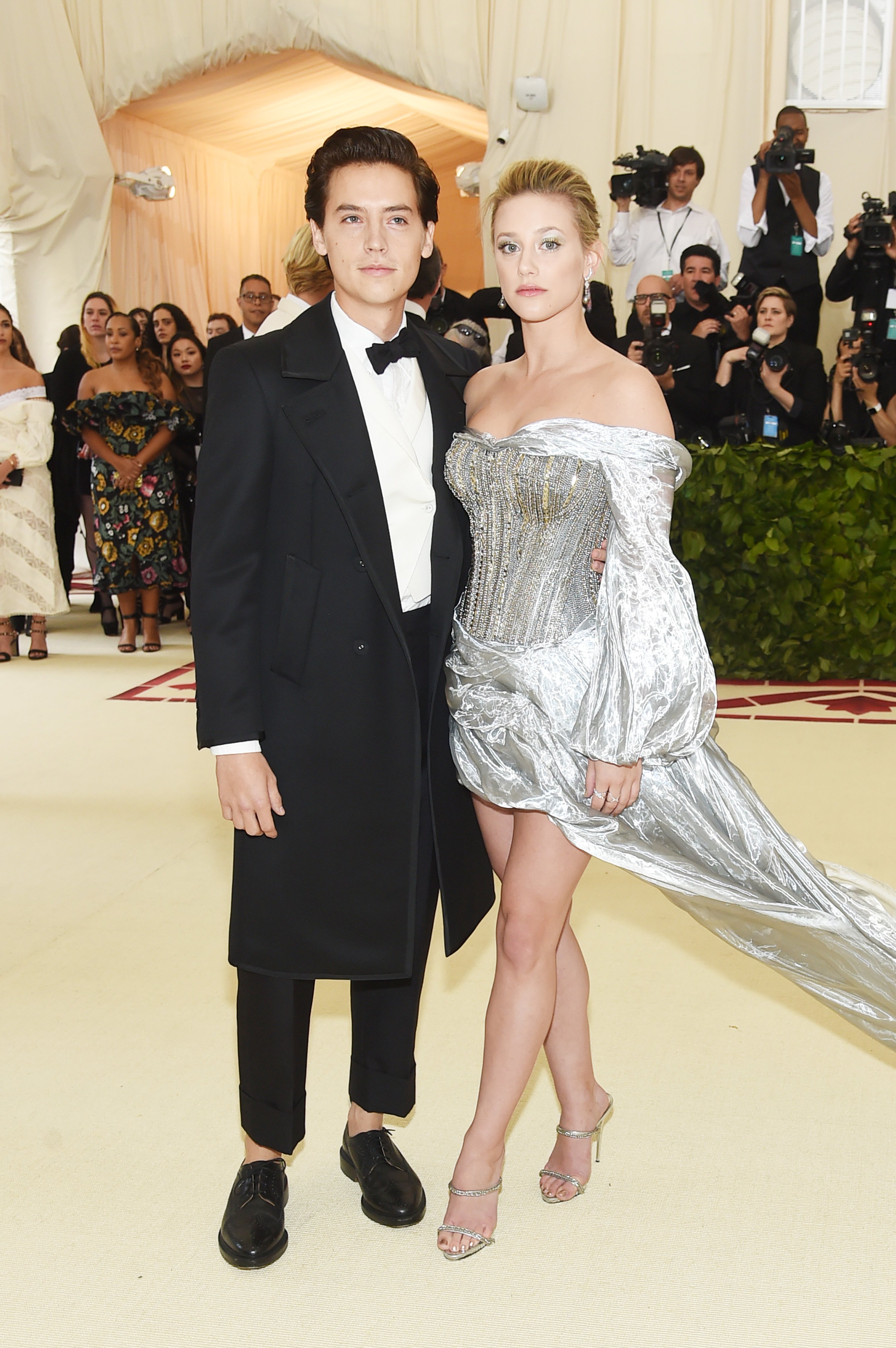 Cole Sprouse and Lili Reinhart attend the Met Gala on May 7, 2018, in New York City. | Source: Getty Images
The couple split up after two years of dating, according to reports on July 22, 2019. A few days later, various sources claimed that the couple's relationship "felt super heavy" and that their personalities clashed.
As fans' curiosity grew, Sprouse finally addressed and confirmed his and Reinhart's split on May 25, 2020. He shared an Instagram photo of himself in the woods, looking towards the light, with a lengthy caption about their breakup.
LILI REINHART AND SPENCER NEVILLE
Reinhart sparked rumors that she was back on the dating scene a few years after her split from Sprouse. At the 2022 Coachella Music and Arts Festival, she was reportedly seen with actor Spencer Neville.
The rumored romance between Reinhart and Neville comes after Sprouse and his new girlfriend, model Arie Fournier, made their relationship official on Instagram in March 2021.
Fans got excited about the rumored couple despite a source that said Neville and the dazzling actress were only "casually seeing each other." The handsome actor has not yet been featured on Reinhart's Instagram.
According to the source, the budding romance was still in its early stages, and Reinhart was "into him." Mutual friends in the entertainment industry are said to have introduced the rumored couple.
Neville, who is also a producer, is known for his impressive roles in "American Horror Story," "Ozark," and "The Obituary of Tunde Johnson." He will star in an upcoming action film, "Devotion."
Reinhart and Neville never confirmed or denied the relationship rumors. Fans interpreted it as proof that she has moved on from her ex-boyfriend, even though they never addressed it.
The rumored romance between Reinhart and Neville comes after Sprouse and his new girlfriend, model Arie Fournier, made their relationship official on Instagram in March 2021.
LILI'S QUOTE ABOUT PUBLIC RELATIONSHIPS
Many of her admirers have been hoping that the great actress, Lili Reinhart, might start dating again, but she prefers to keep her romantic life out of the spotlight. She once said in a V magazine interview:
"I understand the interest, but it's called a private life for a reason. And it's not something that I owe the world."
She added that she is currently at a point in her life where she is cautious about disclosing her potential romantic interests because of the scrutiny they would then undoubtedly face. She would reveal the person's identity once she was ready.
Please fill in your e-mail so we can share with you our top stories!