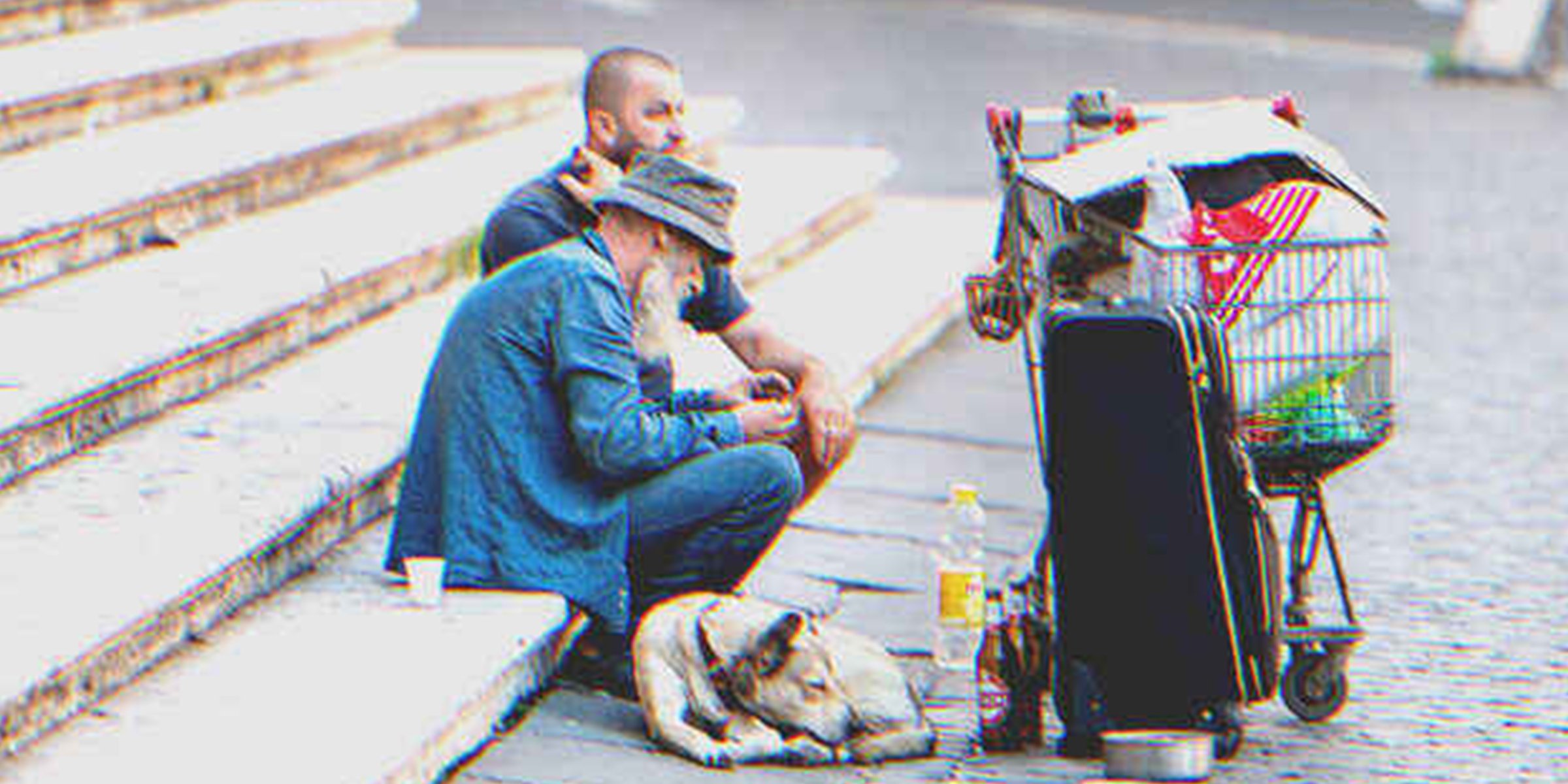 Shutterstock
Poor Man Shares Last of His Food with Elderly Beggar, Recognizes Him as Person from His Past — Story of the Day

Anthony was reluctant at first, but he felt sorry for a homeless man and invited him home. Over a modest dinner, the homeless man was in for a surprise.
Anthony drove his motorbike as fast as he could. The countdown was closing in as he swerved through to cut the traffic. He finally made it to the last delivery destination.
"Enjoy your pizza, ma'am," Anthony greeted the customer, thanked them for the tip, and rushed to his bike. He checked the time and discreetly punched his fist in the air. He delivered a good minute and a half before the promised 30-minute mark.
The pizza joint had stopped incentivizing on-time deliveries a long time back. Still, Anthony enjoyed the thrill of buzzing past the traffic. It possibly reminded him of his high school days, back when he got a taste of adventure with his brand-new bike.
Seven years later, Anthony still used the same motorbike and worked three jobs to make ends meet. He'd do one shift as a pizza delivery driver. Then he would rush to the public hospital where he worked as a part-time janitor on the night shift. He'd return home at around 3 a.m. and barely sleep for three hours. By 6:45 a.m., it was time to take the neighborhood dogs for their morning walks.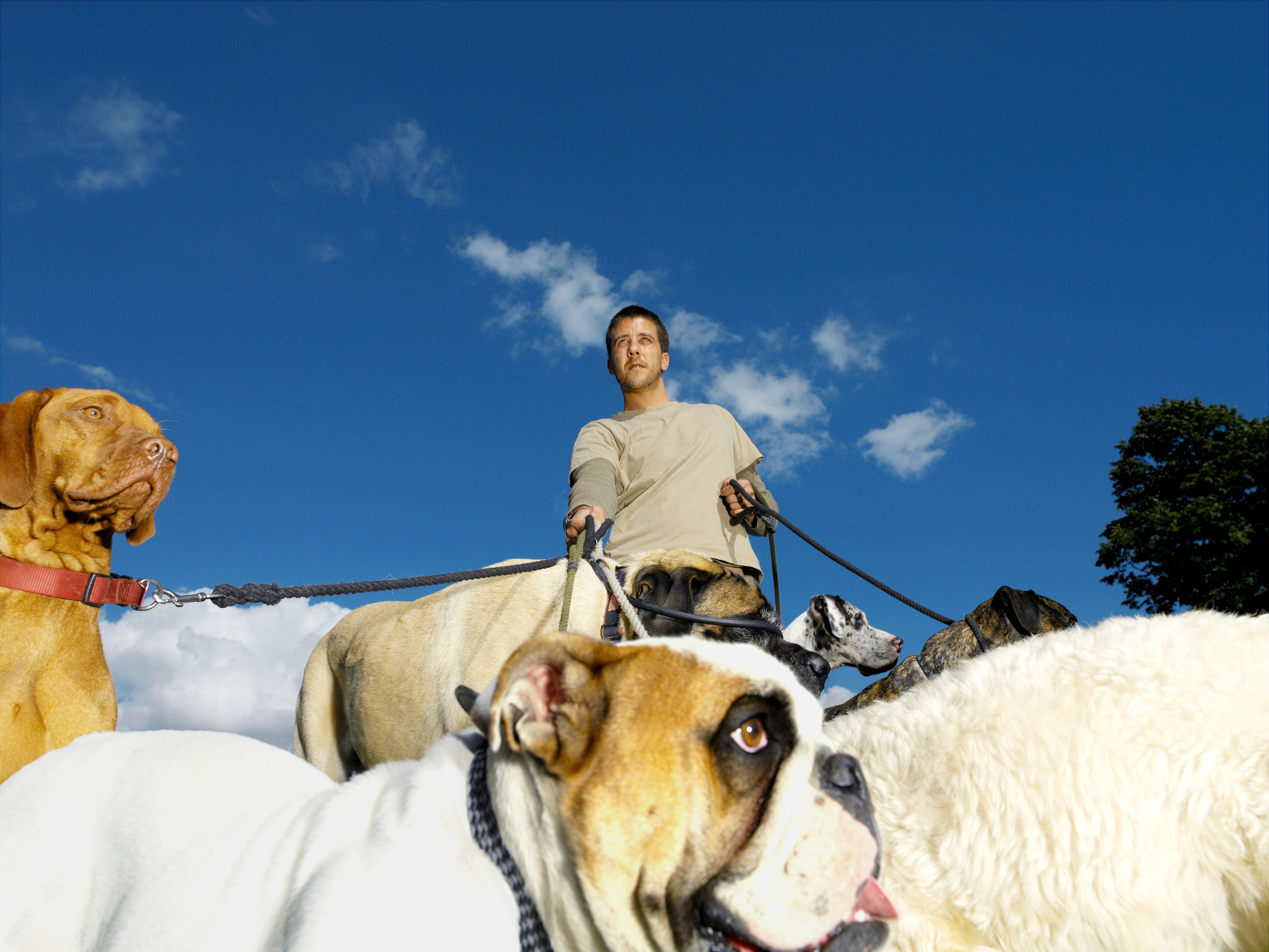 For illustration purposes only | Source: Getty Images
'If only I had finished school and gotten a proper job!' Anthony would think almost every day... If I was educated enough, maybe, I'd not have fallen into that multi-level marketing trap. Maybe, I'd be building up to the American dream without all this debt.'
Anthony had weekly offs on Fridays at his pizza delivery job. That's when he would manage to restock groceries at home. At the store, he never browsed through the aisles or made impulse purchases. His grocery list was meticulously planned, such that he only bought what he needed, down to the last gram.
You don't have to be well-educated to be self-disciplined.
On one such Friday of a particularly challenging month, he was able to afford only half of the things he usually needed. He picked up groceries quickly and paid in cash that he barely saved last month. After paying, all that was left in his pocket was a dollar and a few cents.
Anthony was a few steps away from his bike when he felt a nudge on his shoulder along with a frail voice.
"Young man, could you spare a loaf of bread?"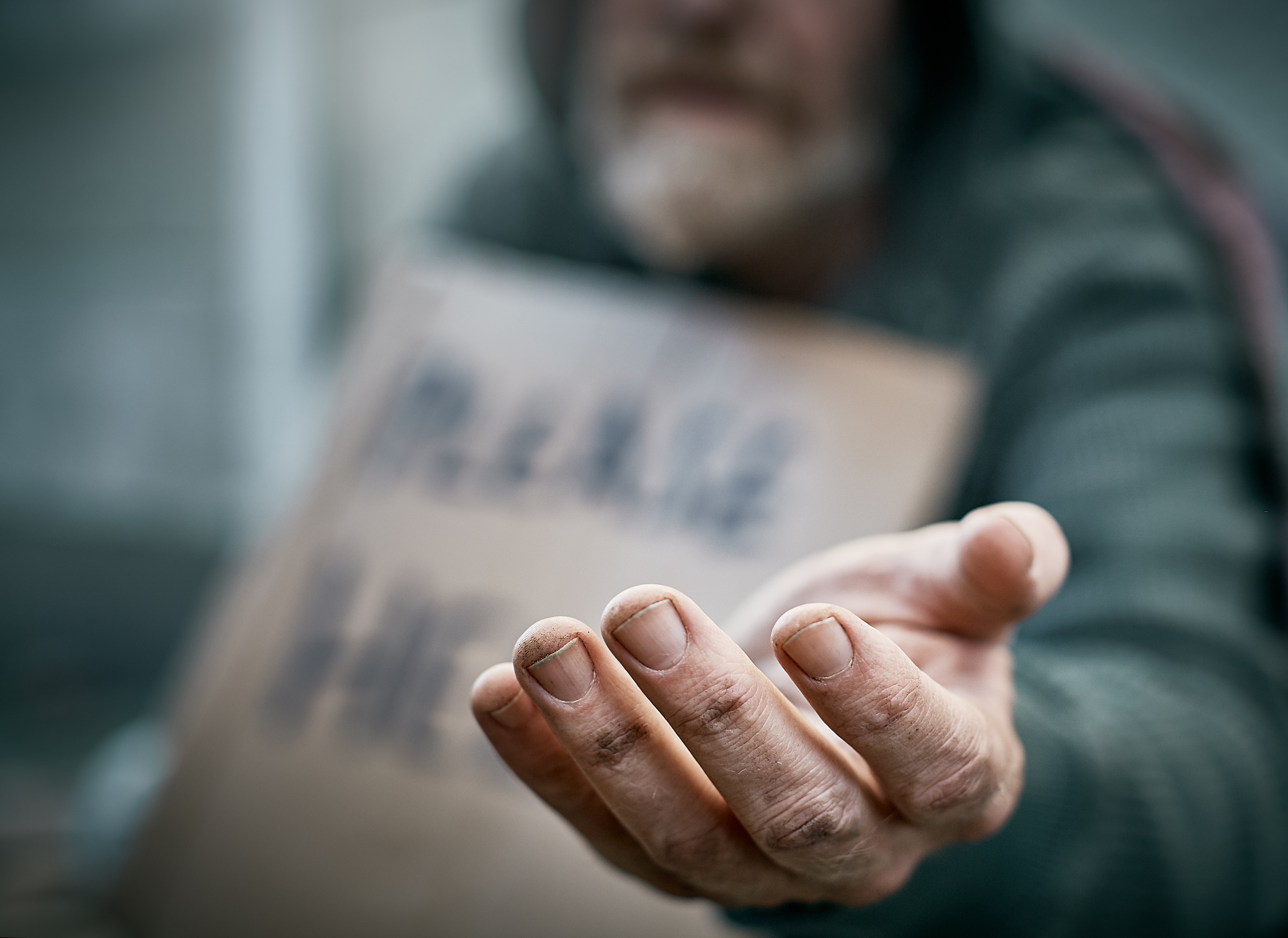 For illustration purposes only | Source: Getty Images
The old man's voice was followed by a repulsive stench. Anthony hesitated to turn back. He didn't want to ruin his one day off. He just wanted to get on his motorbike, go home, and get a well-deserved nap.
Anthony took a couple of steps without looking back.
"Please, son. I haven't eaten anything for the last two days," the man pleaded, barely completing his sentence without breaking down.
Anthony turned around to look at the stranger. Before him stood a middle-aged man with a limp in tattered clothes. He had unkempt hair and a messy gray beard that barely showed any of his facial features. He was homeless.
"And what good would a loaf of bread do? How long will it last? You'd come begging tomorrow again, right?" Anthony yelled at the old man.
"I'm sorry, son. I wish I didn't inconvenience you by begging for food. But ever since I lost my health and my job, everything fell apart."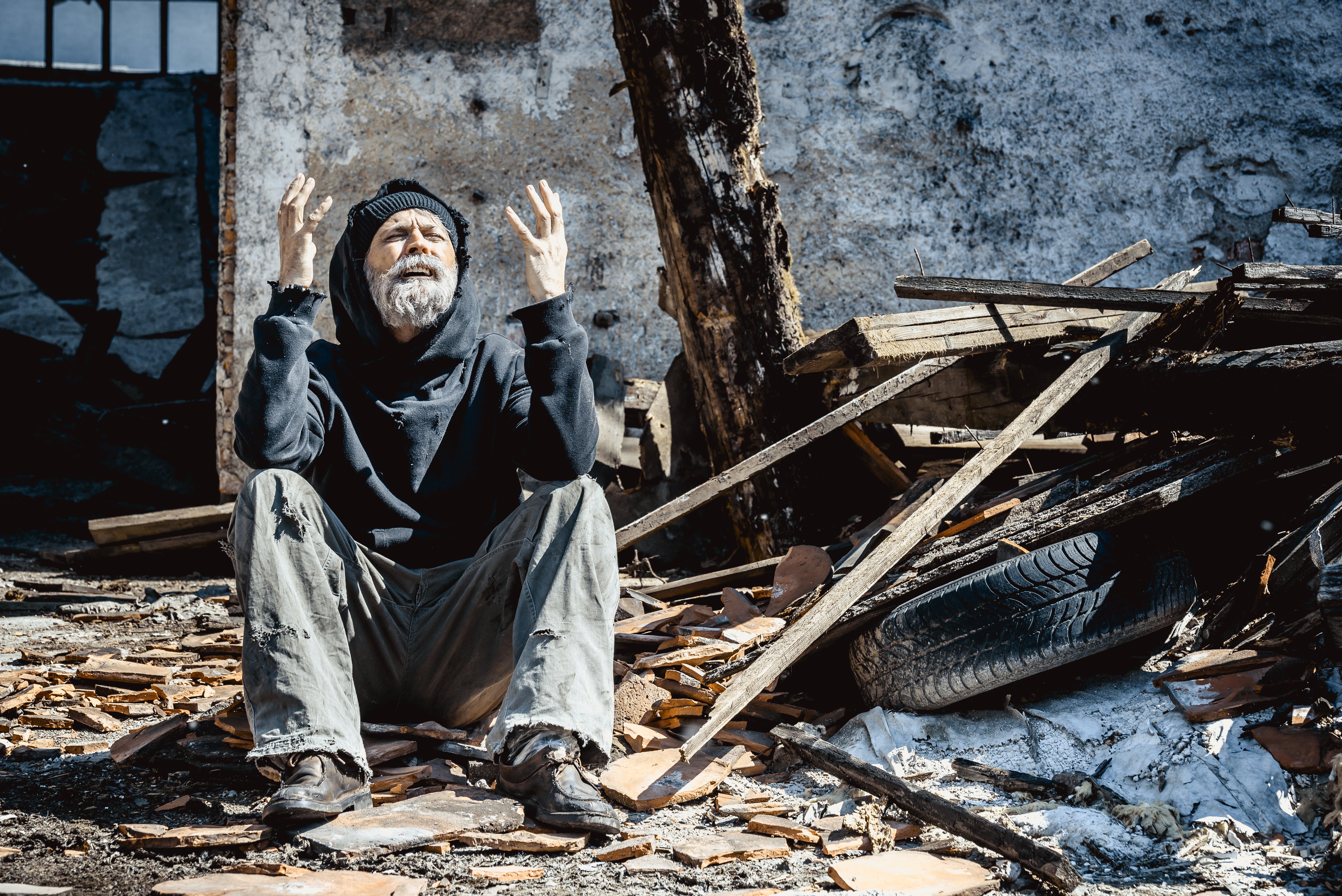 For illustration purposes only | Source: Getty Images
Anthony started to feel sympathy for the man.
"And to answer your question, that pound of bread will last me exactly three days. That's considering I procure some leftover meat from the trash can of the fast food joint around the block. So, yup, six sandwiches for three days would be possible. I mean, I won't have to beg for another three days." The old man breezed past the last bit.
Anthony's sympathy grew for the old man. But what caught his attention was how the man was engrossed in his calculations while he spoke. He leaned in to look closer at the man's face. He tried to hide his grin and made a snap decision.
"Sir, I'm sorry. I won't be able to give you this loaf of bread. But, I'd like to invite you to my home for a meal."
The homeless man's eyes welled up as he was filled with gratitude. He accepted Anthony's invitation. Anthony put a few things together from his meager groceries and cooked a modest meal for both of them.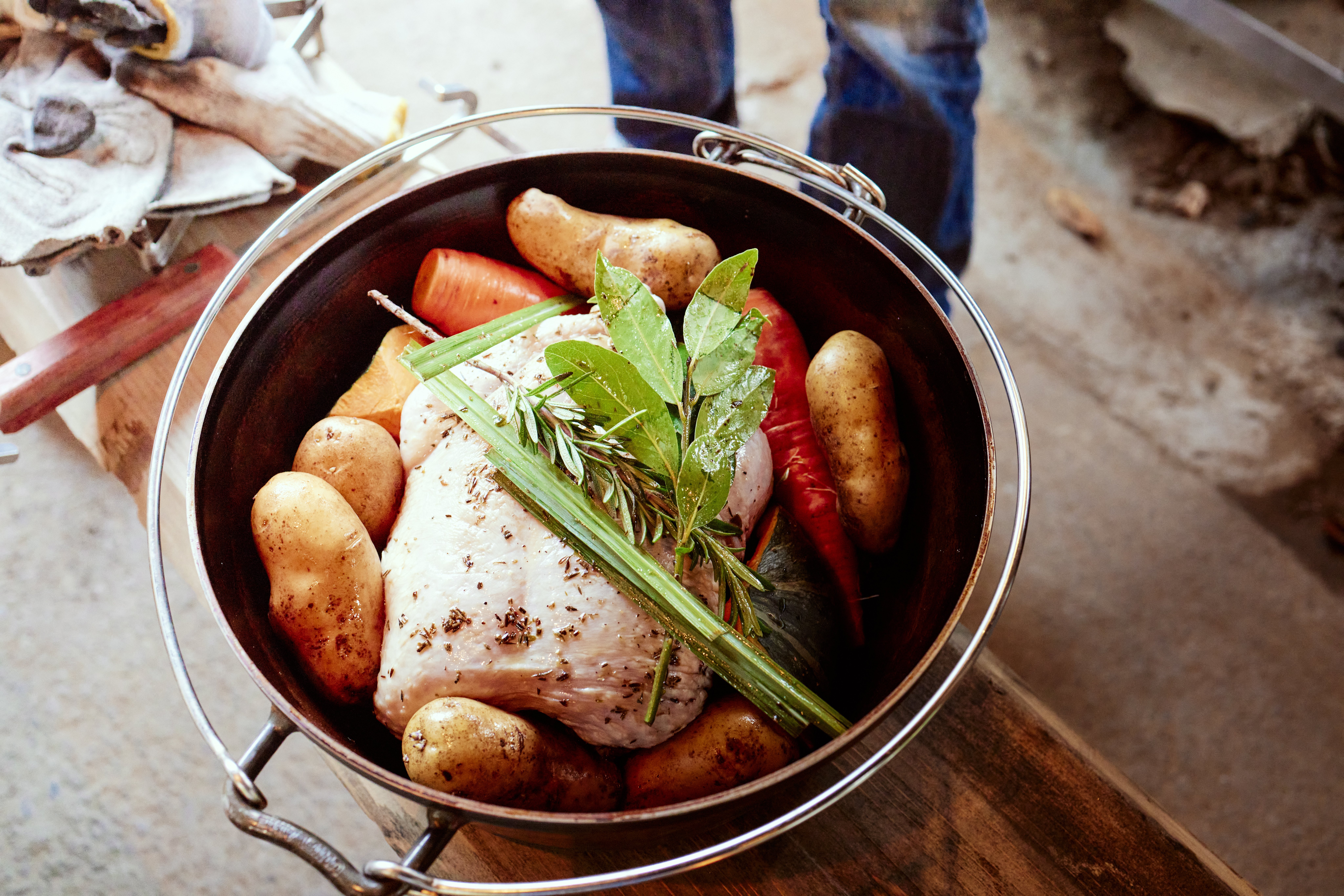 For illustration purposes only | Source: Getty Images
They got talking. In the middle of the conversation, Anthony composed himself and asked, "How did you lose your job, sir?"
"Please don't call me 'sir,' young man. You can call me Jonathan."
"No way that's happening, sir. So, tell me. What happened?"
Surprised by Anthony's response, Jonathan continued to tell his story. He shared that he was a math teacher at the local school downtown. Last year, he suffered a stroke and was paralyzed on the left side.
He had to take a break from teaching to recover. He lost most of his money to medical bills. When he partially recovered, he realized that the school had moved on by hiring another teacher. A younger one.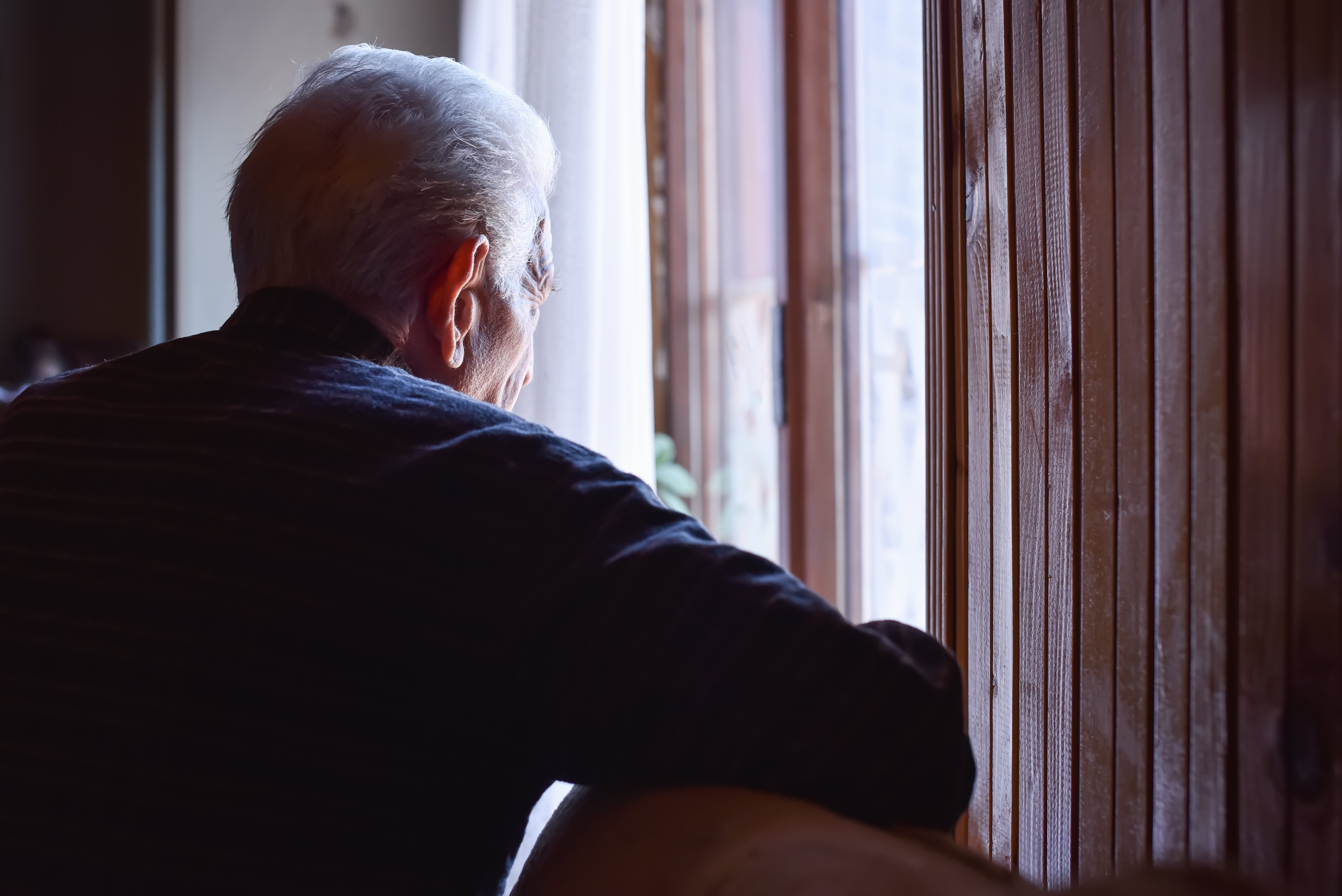 For illustration purposes only | Source: Getty Images
Jonathan wanted to sue the school for wrongful termination but decided against it. He realized that he couldn't afford the legal fees. He was already in debt to the hospital. He had to sell his house to settle his debt and ended up on the streets.
"I'm sorry, sir. I did not know you faced so many hardships in your life."
"Again, son, I request you not to call me 'sir.' It reminds me of the time when kids called me that. And—"
"But, that's the thing, Mr. Jenkins. I've called you 'sir' before." Anthony interrupted.
Jonathan was surprised. He said, "How'd you know my last name?"
"I was one of your students, sir," Anthony said with tears in his eyes. "Anthony Pope. One of the unruly ones in school."
Jonathan took a moment. And suddenly, his eyes lit up.
"Aah. 'Pope on the devil's bike,' we all would joke about that. Wait, is that the same bike you got me here on?" Jonathan asked, laughing.
"Yes, sir. Sadly, I never got better at school. I ultimately dropped out and have struggled ever since."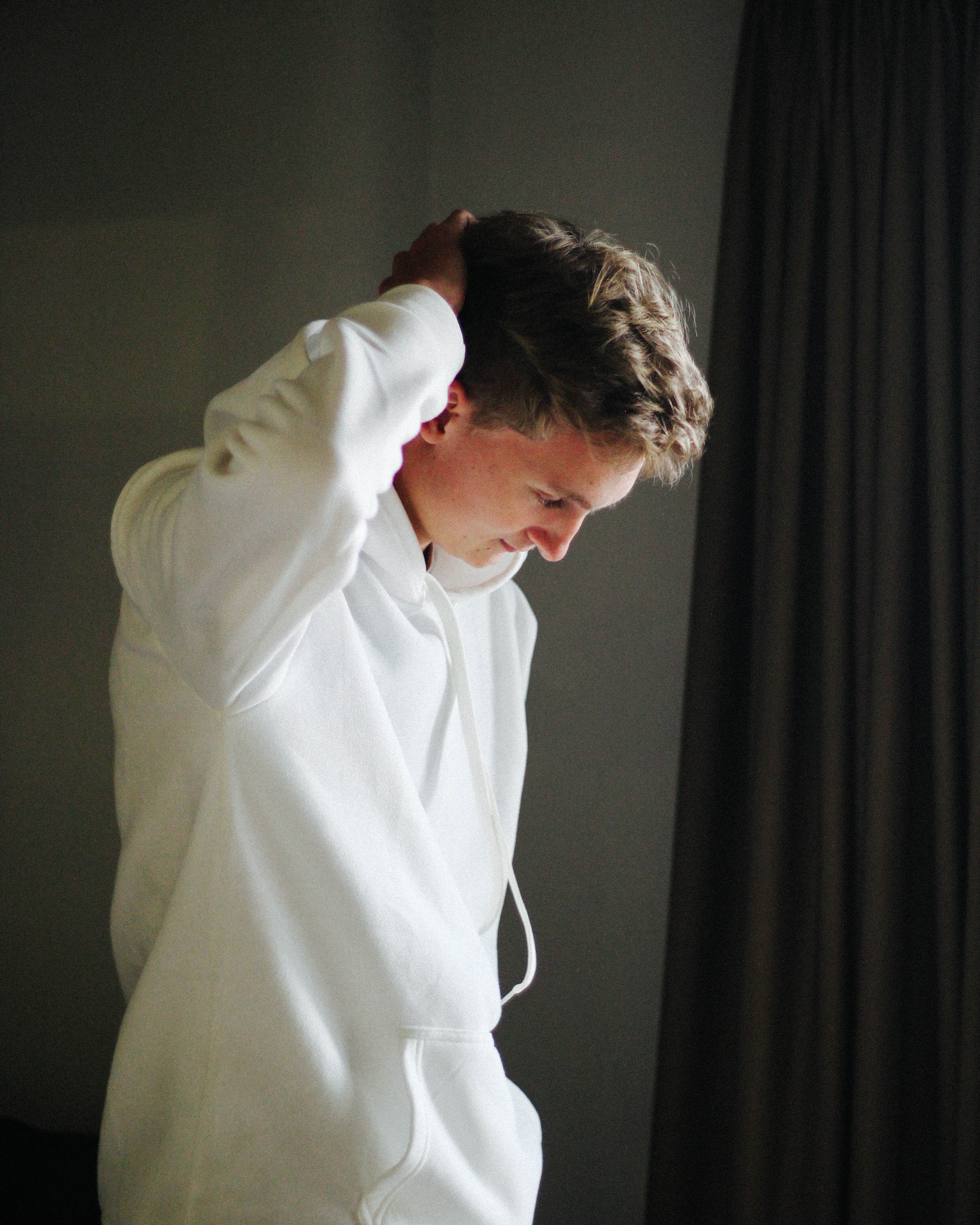 For illustration purposes only | Source: Getty Images
Jonathan looked around Anthony's house.
"Well, don't beat yourself up, son. It's not over yet. I'd say you are one step ahead."
Anthony looked confused.
"Look around. Your room is so well organized. You told me you work three jobs, yet you have kept your home tidy. Even your refrigerator has everything you need. Not more, not less! You have the discipline that most people lack."
"Doing well in school is important, for sure. But self-discipline is not taught in our schools well. And that is a test you have passed with straight As, son. It will surely help you succeed."
Anthony was motivated by Jonathan's words. He vowed to give education a fair shot once again. He requested Jonathan to become his roommate and guide him through his journey.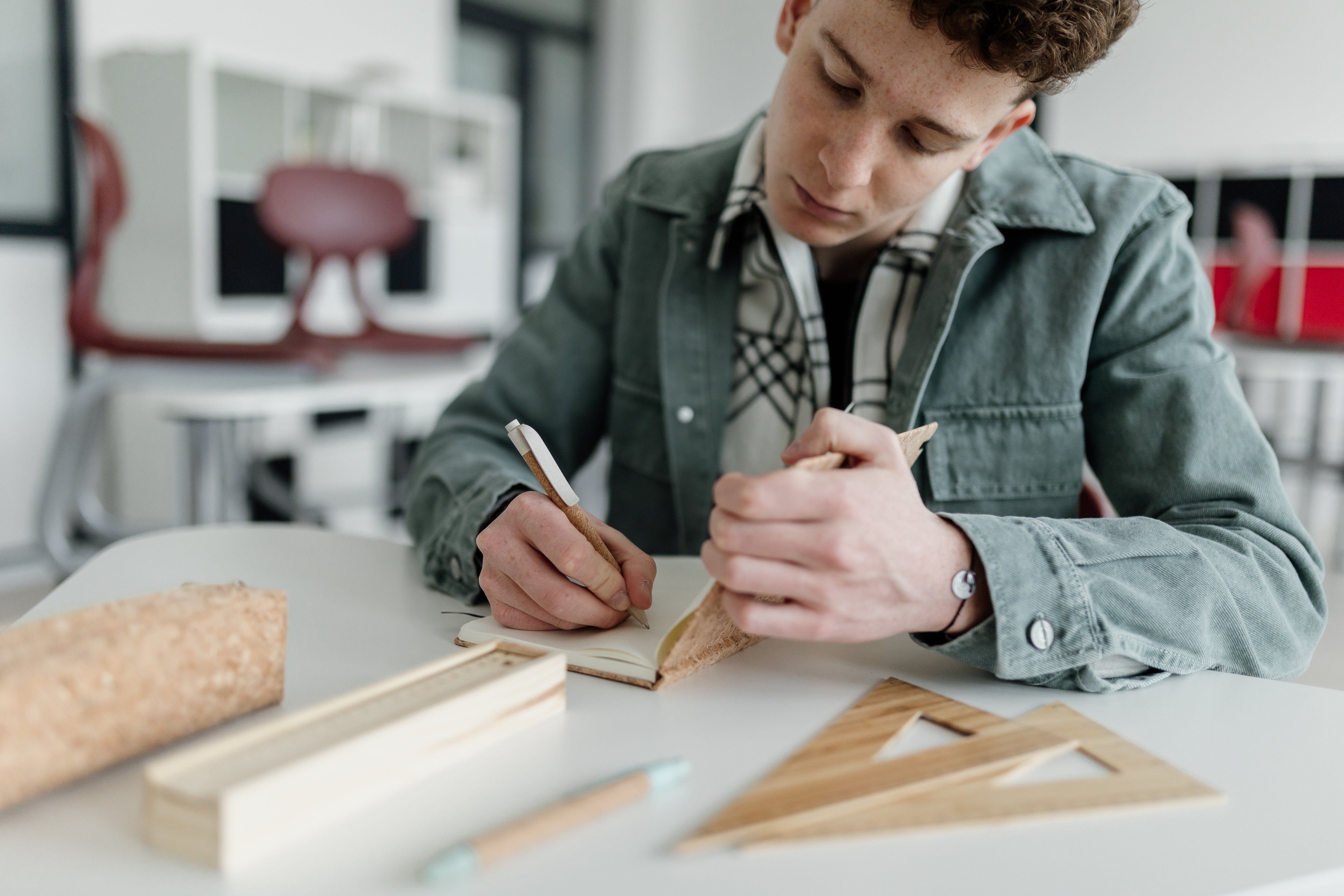 For illustration purposes only | Source: Getty Images
Jonathan, too, cleaned up his act. He rediscovered his love for teaching as he tutored his former student once again. Anthony and Jonathan lived like a family.
A few years later, Anthony completed graduation and got a job at a law firm. They both eventually came out of poverty with Jonathan's wisdom and Anthony's hard work.
What do we learn from this story?
Always try to help out people in need. We do not know what hardships people have had to face. Although Anthony hesitated to help Jonathan at first, he helped him with food.
You don't have to be well-educated to be self-disciplined. Through his hardships, Anthony learned how to be disciplined. His values helped him overcome his biggest shortcoming — his lack of education. It helped him succeed after completing his studies.
Share this story with your friends. It might brighten their day and inspire them.
If you enjoyed this story, you might like this one about a struggling woman who goes out of her way to take care of an old teacher and receives an unexpected gift that changes her life.
This piece is inspired by stories from the everyday lives of our readers and written by a professional writer. Any resemblance to actual names or locations is purely coincidental. All images are for illustration purposes only. Share your story with us; maybe it will change someone's life. If you would like to share your story, please send it to info@amomama.com.
Please fill in your e-mail so we can share with you our top stories!