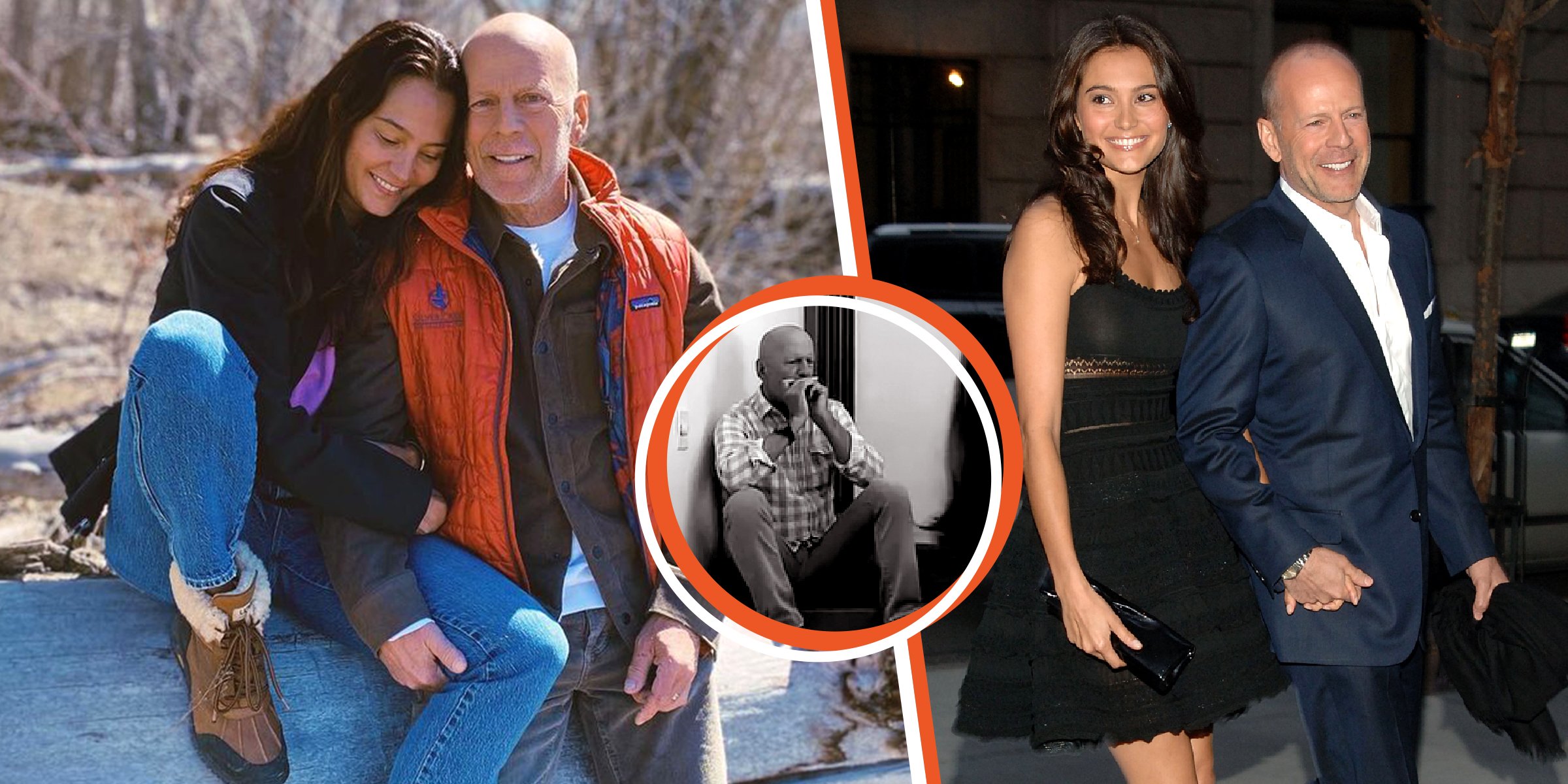 Getty Images
Bruce Willis Makes Music despite Communication Issues — Caregiver Wife Fell for His Bravery 15 Years Ago

Now that Bruce Willis has fallen ill and had to retire from acting, many things have changed for the actor. The illness has placed many obstacles in his path. However, one thing that hasn't changed is his wife's love for him, which she exhibits daily.
Emma Heming and Bruce Willis met and fell in love at first sight. The couple married in 2009 and recently started a family together. Willis was previously married to actress Demi Moore and had three daughters with her.
However, after he married Heming, he waited more than ten years to welcome any children with her. Their first child is Mabel Ray, and their second daughter is Evelynn Penn. The couple has successfully blended their families.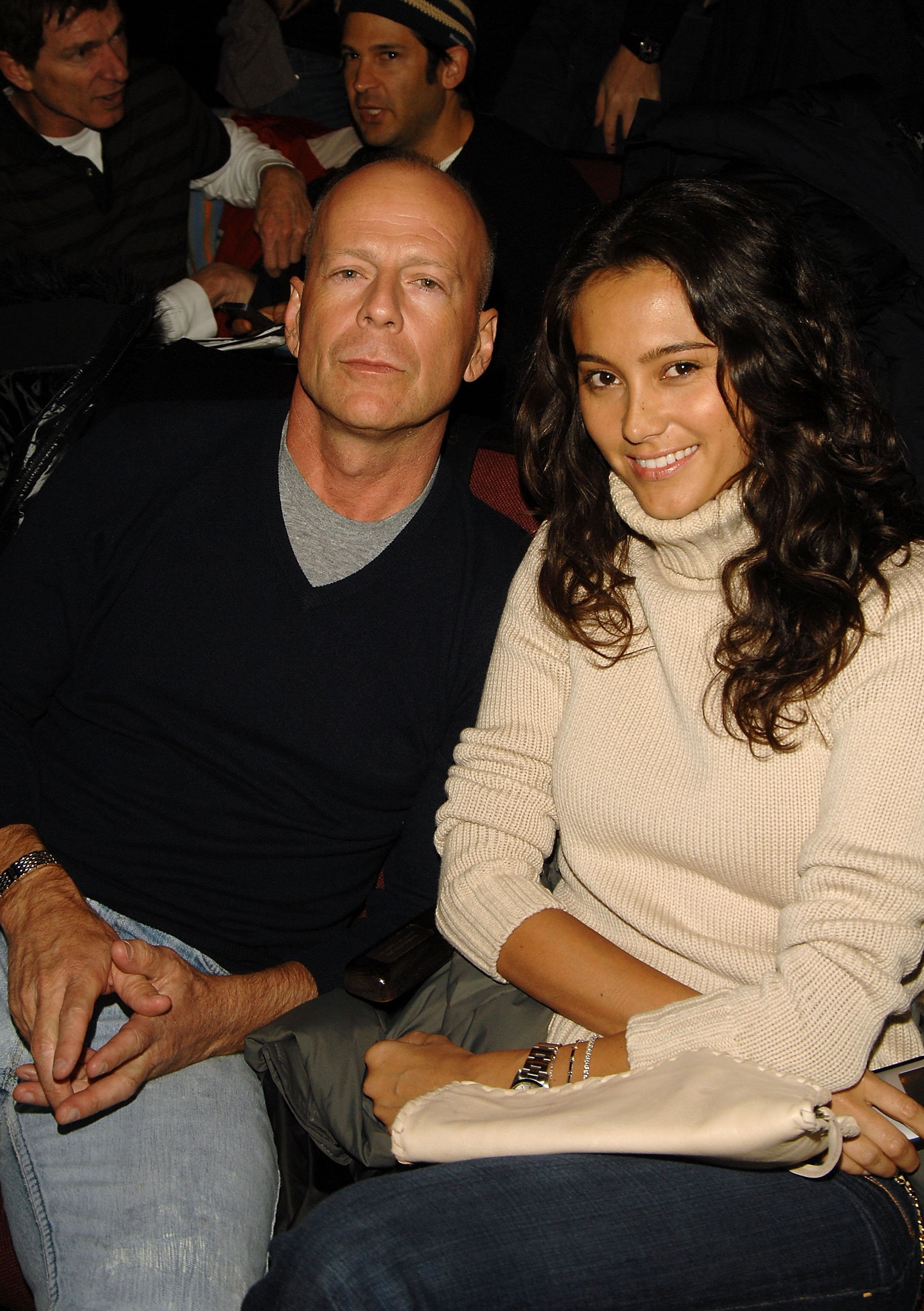 Bruce Willis and Emma Heming attend "What Just Happened?" premiere during 2008 Sundance Film Festival at the Eccles Theatre on January 19, 2008 in Park City, Utah | Source: Getty Images
There is a 24-year age gap between the couple, but that didn't stop them from falling in love. Heming revealed how she felt when she first met Willis, saying:
"When we first met, I was surprised at how charming and how funny he was – and extremely handsome."
However, she also shared that she fell for his fearlessness. She shared on Instagram that fear had never stopped her husband from doing anything. She relayed a story about an instance when she admired her husband for his fearlessness.
Heming said that Willis sand led with The Temptations once, and she admired the confidence it took for him to get up on stage and sing even though he was an actor. She also said:
"My motto is don't let the fear stop you. Because fear constantly stops me. Which is another reason I fell for my husband; fear has never stopped him."
HEMING STANDS BY WILLIS' SIDE NO MATTER WHAT
From as early as 2003, Willis experienced injuries on the sets of many of his movies. The injuries resulted in health concerns for Willis, but he didn't know what exactly was going on with him.
Earlier this year, Willis was diagnosed with Aphasia, which affects his brain and ability to write, speak or even understand language. This made it difficult for him to memorize and say his lines for movies.
He decided to step away from his Hollywood career to focus on his health. Heming announced on her Instagram page, explaining what was happening to his fans.
After his announcement that he was retiring, Heming became his caregiver, dedicating her time to his health journey. She also spends much time raising her and Willis' two young daughters.
Although it is challenging to juggle taking care of their children and being there for her husband, Heming has said that she will not cease to take care of Willis. However, she admitted that it is not easy seeing her spouse decline in health.
Speaking about how she juggles taking care of everyone in her household and meeting her own needs, Heming said:
"I struggle with making the time for self-care every day. I put my family's needs above my own, which I found does not make me any kind of hero."
She then admitted that she had to really think about what her baseline needs were so that she could meet them. Exercise was one thing Heming confessed she could not live without because it gave her time to disconnect from the outside world and focus on herself.
Heming admitted that when she was thinking of only Willis and their children, her own physical and mental health was declining, which led her to realize that she needed to prioritize herself if she wanted to be any good to her family.
WILLIS LIVES HIS LIFE FEARLESSLY EVERY DAY
After being diagnosed with aphasia, Willis lives the best life he can with his wife and children by his side. A source said that the family focus on all the happy times that they have together rather than concentrating on Willis' declining health.
They express gratitude for all the small things in life, and Heming said that the thing she was most grateful for was her children. The family celebrated Mabel's 10th birthday just after Willis was diagnosed.
In an Instagram tribute to Mabel on her 10th birthday, Heming posted a video of the little girl grabbing a microphone and declaring that when she got older, she wanted to be a shark on a shark tank. Heming encouraged her daughter to reach for her dreams in the post's caption.
Along with the video were two other photos. One was a photo of Heming and Mabel, where Heming hugged her daughter as Mabel looked at the camera. The following image was of Mabel and Willis, where Willis rested his face sweetly on his daughter's smiling cheek.
Willis has not allowed his illness to stop him from enjoying his life, as was seen in an Instagram video that Heming shared. The star can be seen playing basketball with two other men and enjoying himself.
The video, posted to Heming's Instagram story, showed Willis going for a jump-shot at the net. It proved that he was not letting his illness stand in the way of him doing things he would ordinarily do.
A few days after Heming posted that video, Willis was seen out and about in California. He enjoyed lunch at Shutters Hotel in Santa Monica and was then seen leaving the hotel with some of his friends.
Despite his diagnosis, the star appeared to be in good spirits and enjoying his retirement. He did not stop at basketball and lunch, either. He was later seen running errands around town with his wife.
Willis has not let his diagnosis halt his daily activities, and he even took a dance lesson from his daughter. Another video posted by Heming showed Willis and his daughter dancing outside their home, where his daughter appeared to be teaching him a dance move.
HEMING IS MESMERIZED BY WILLIS' MUSICAL TALENT
Recently, Heming posted a video of Willis and Derek Richard Thomas playing music together. Thomas and Willis' daughter, Rumer, have been seen on a date together, so it appears that Thomas is a family friend.
Alongside the video, in which Willis played the harmonica beautifully, Heming added a caption saying:
"Their talent is speaking for itself."
Heming was proud of her husband for playing so well and finding a way to express himself outside of speech, which is becoming difficult due to his aphasia diagnosis. The video was met with many admiring comments from fans and fellow celebs.
Heming fell for Willis fifteen years ago because of his fearlessness and tenacity, and those qualities have truly shone through during this challenging time in Willis' life. He is fighting bravely against aphasia and has not given up.
Please fill in your e-mail so we can share with you our top stories!