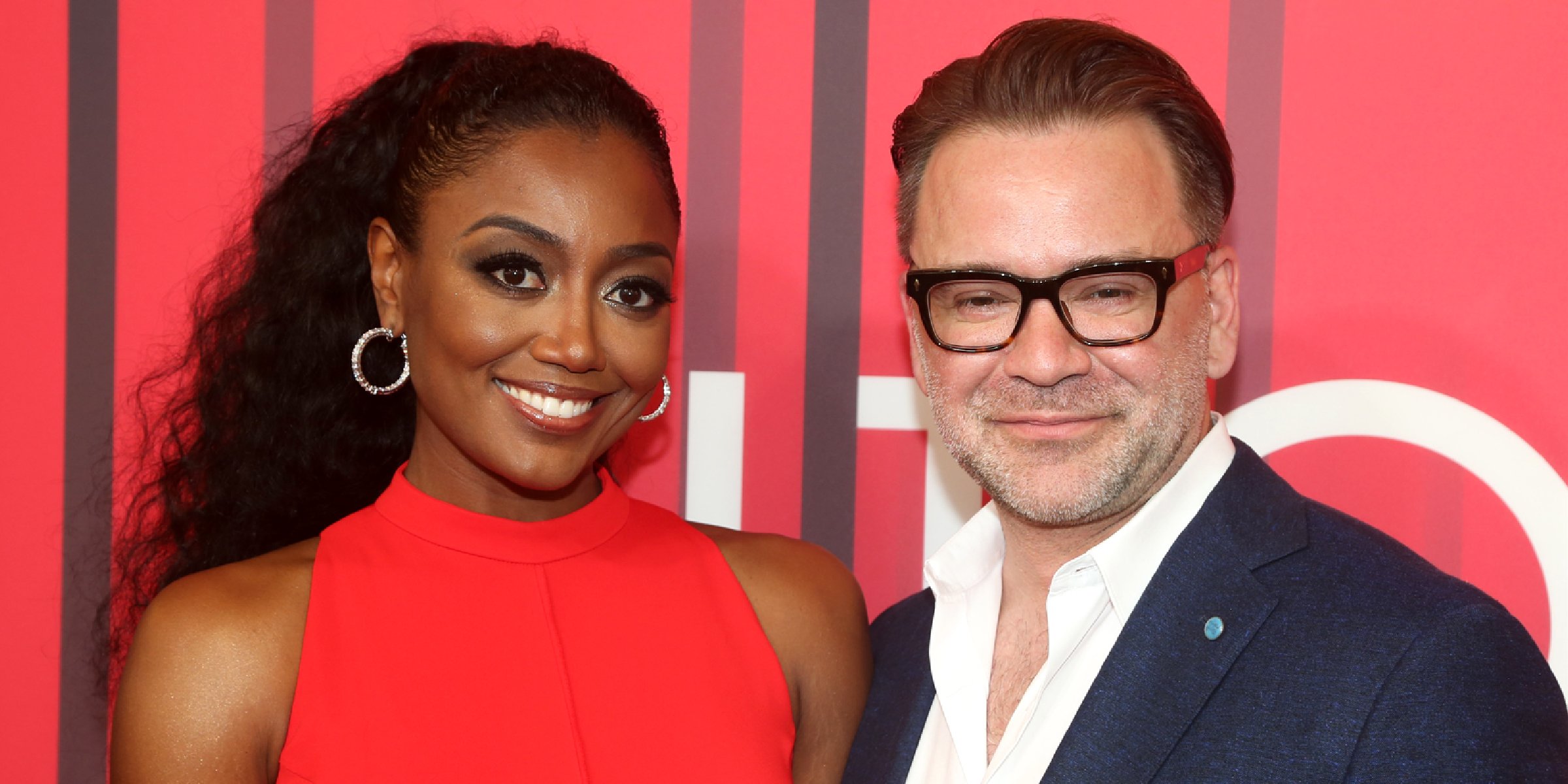 Getty Images
David Mars Had a Dream of Being Patina Miller's Fiance - Meet Her Husband

David Mars and award-winning actress Patina Miller have been married for nearly a decade. But who is Patina Miller's husband?
David Mars is the husband of American actress and singer Patina Miller. Mars might mostly be known as Patina Miller's husband; however, he has quite an interesting life story.
Mars's wife might be a successful actress, but he's also succeeding in his career as an entrepreneur. Let's take a look inside the exciting life of David Mars.
MAIN FACTS ABOUT DAVID MARS
David Mars is well-known in the business world. The New Jersey native is an entrepreneur, venture investor, and businessman. Mars also reportedly founded Windstream Energy Inc., a company in which he holds a position as director.
The businessman has also been a partner at White Owl Capital Partners since June 2007. The investment firm is involved in the energy and technology sectors. Mars's job as a venture capitalist isn't like his wife's, which is always in the spotlight, so his achievements are not often highlighted in the media.
He also didn't post anything about his job on his social media -- it mainly consists of his family life, political and civic position, and his own thoughts. Regarding his education, Mars attended the Wharton School of the University of Pennsylvania, where he obtained an M.B.A.
DAVID WAS MARRIED TWICE
David Mars was married twice, and his first marriage ended in divorce. There's not much information on his first wife or marriage.
The entrepreneur is currently married to actress and singer Patina Miller. Mars's second wife has appeared in numerous films, series, and Broadway productions. She's known for her roles in the movie "The Hunger Games: Mockingjay - Part 1" and the drama series "Madam Secretary," both in 2014, and "Sister Act: The Musical" in 2009.
Mars is not shy about showing his feelings and how much he loves his wife. He often shares tributes to his beautiful wife on social media and posts about his life. Mars also shares lovely photos of the couple.
DAVID HAD A DREAM OF BEING A FIANCE
David Mars and Patina Milles met in 2011 on a dating app. The actress created a profile on an online dating service around the same time Mars considered getting a membership on the same site.
Before Mars popped the big question, he said he had a dream about Miller, which was linked to her career and their future together.
The 37-year-old actress was asked to audition for a leading role in the Broadway production "Pippin" but wasn't sure if she wanted to. According to Mars, his dream revealed that the actress and singer won a Tony Award for the role in "Pippin" and thanked him as her fiancé while accepting it on stage.
Mars proposed to his then-girlfriend after the couple had dated for two years. The entrepreneur decided to propose to his partner while she was preparing for the opening night of "Pippin."
The businessman proposed backstage after the show, and Miller said her friends and cast members were present. The actress said she knew from their first date that she wanted to be with Mars and said, "I felt like I could be myself with him." Mars proposed to the star on April 25, 2013, and they were engaged for over a year.
WEDDING OF DAVID AND PATINA
David Mars and Patina Miller tied the knot on June 14, 2014. Their "biggest supporter," Miller's mother, officiated their wedding, which took place at The Foundry in Long Island City, Queens, and was described as a "southern-meets-city celebration."
Mars wore a navy blue Lanvin tuxedo for the big day with Lanvin sneakers. The bride and groom thought at one moment that they did good, and their first dance was a waltz. There was some breakdancing in the mix with a choreographed hip-hop routine, with Mars showing off some moves on the dance floor.
The entrepreneur said he didn't want to be the focus, but his wife should, and further stated, "I don't feel obligated to perform at all. She should always have the spotlight on her. And that's why this works."
Mars's bride looked stunning in a Monique Lhuillier gown with an open-back design, illusion neckline, and cap sleeves.
Mars often shares the sweetest photos and tributes on their wedding anniversaries. In June 2021, Mars shared images from their wedding to celebrate the couple's seventh wedding anniversary. He captioned the post by saying:
"Patina, I can't believe it has been 7 years since we danced our way into life as husband and wife. 84 months of precious memories 365 weeks of friendship 2,558 days of compassion 61,392 hours of acceptance 3,683,520 minutes of happiness 221,011,200 seconds of love. I am truly blessed. Love you P."
In August 2021, Mars also shared a picture of the two to celebrate ten years together. He said in the caption:
"10 years ago today, god blessed me with you @patinamiller. Words don't describe how lucky I am. I love you, P #bestfriend #soulmate #myeverything."
DAVID HAS AN ADORABLE DAUGHTER
David Mars and his wife welcomed their daughter on August 9, 2017., in New York, weighing 7 pounds and 6 ounces.
The couple named their bundle of joy Emerson Harper Mars. Emerson is Mars's only child with Miller; it's unknown if he has any more children.
The doting dad loves his little girl and enjoys spending time with her. He likes taking her to the pool, swimming with her, and having lots of fun.
Mars also often shares photos on social media of his adorable daughter relaxing at home with their pet or out and about in her cute outfits.
Please fill in your e-mail so we can share with you our top stories!