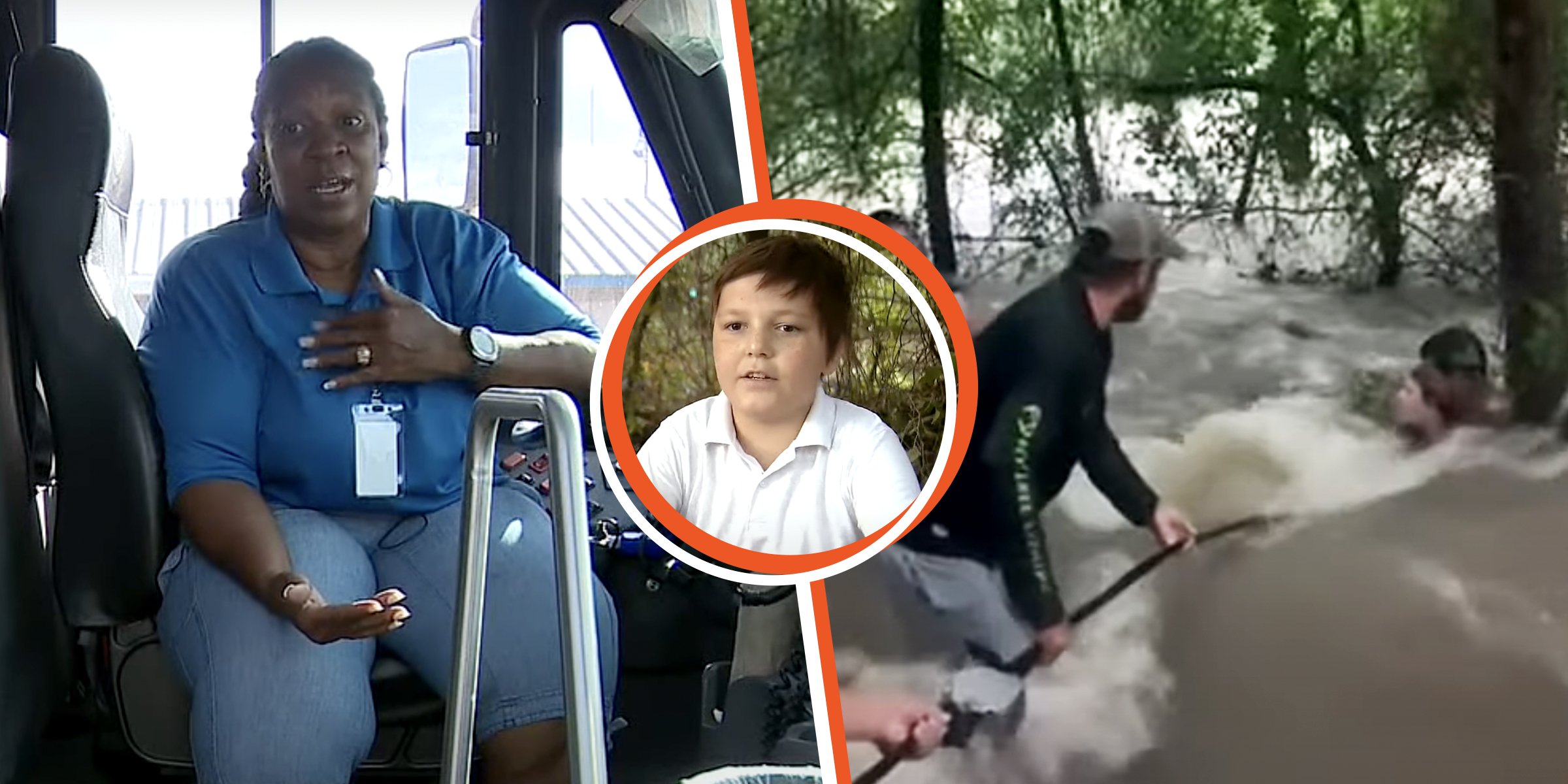 youtube.com/FOX4Dallas-FortWorth
Quick-Thinking Texas Bus Driver Uses Seat Belts to Save Siblings from Dallas Flood

A bus driver and her monitor were headed back after finishing their usual route when they took a detour and ended on a different road. Suddenly, they saw two children stuck in the rapidly rising floodwaters and immediately jumped into action, saving the day like true heroes.
God works in mysterious ways. When people endure challenging circumstances, they might face trouble staying positive and hopeful while trying to make sense of things. Feeling a little shaken in one's resolve is natural when nothing seems to go your way.
However, life has a way of surprising us when we least expect it. Fortunately, humanity is still alive, and the world is full of people who wouldn't think twice before helping someone in distress. A similar scenario unfolded in today's story where two strangers stepped forward, setting a perfect example of kindness and love.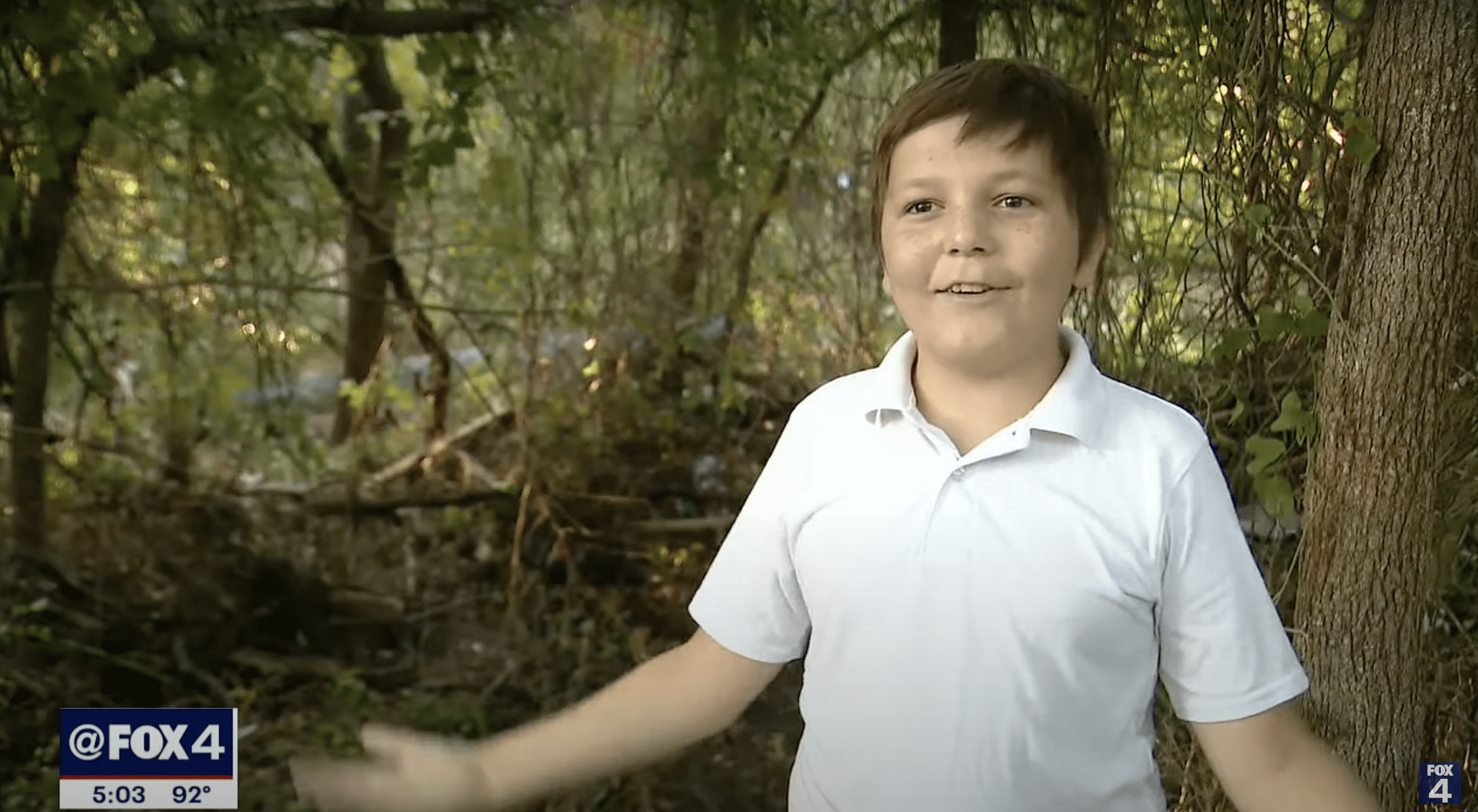 Gabriel Garner. | Source: YouTube.com/FOX 4 Dallas-Fort Worth
TROUBLE ENSUED
On Monday, August 22, 2022, Dallas was hit by torrential rains, with some regions getting over ten inches of rainfall. Heavy showers in the southeastern region drew the attention of two siblings, who wanted to go outside and have some fun.
While Edmond and Valentine quickly called 911, they knew they didn't have time to wait.
The brother-and-sister duo thought it was safe to play in the rain until things went awry, and they found themselves in trouble. Gabriel Garner, 11, recalled, "It was horrible. My legs were stuck."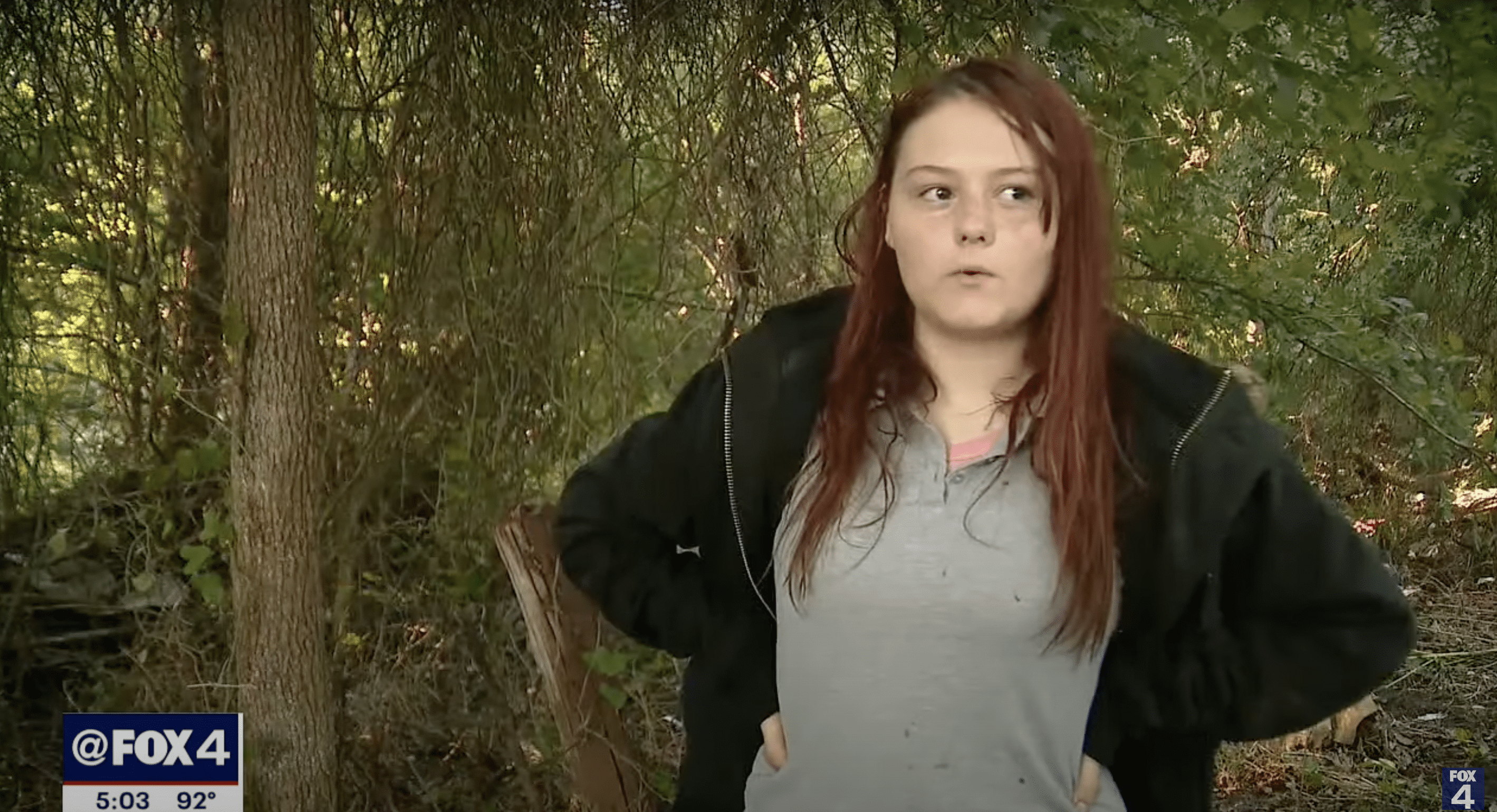 Trinity Miller. | Source: YouTube.com/FOX 4 Dallas-Fort Worth
CAUGHT IN THE WATERS
Gabriel and his older sister, Trinity Miller, were caught in the swift floodwaters outside their Southeast Dallas residence. Neither of the siblings knew how to swim. Miller, 13, cried for help when she saw her brother pinned against a tree.
The entire episode was incredibly harrowing for the children's mother, Tina Garner, who had her four-year-old kid with her and said she felt utterly helpless.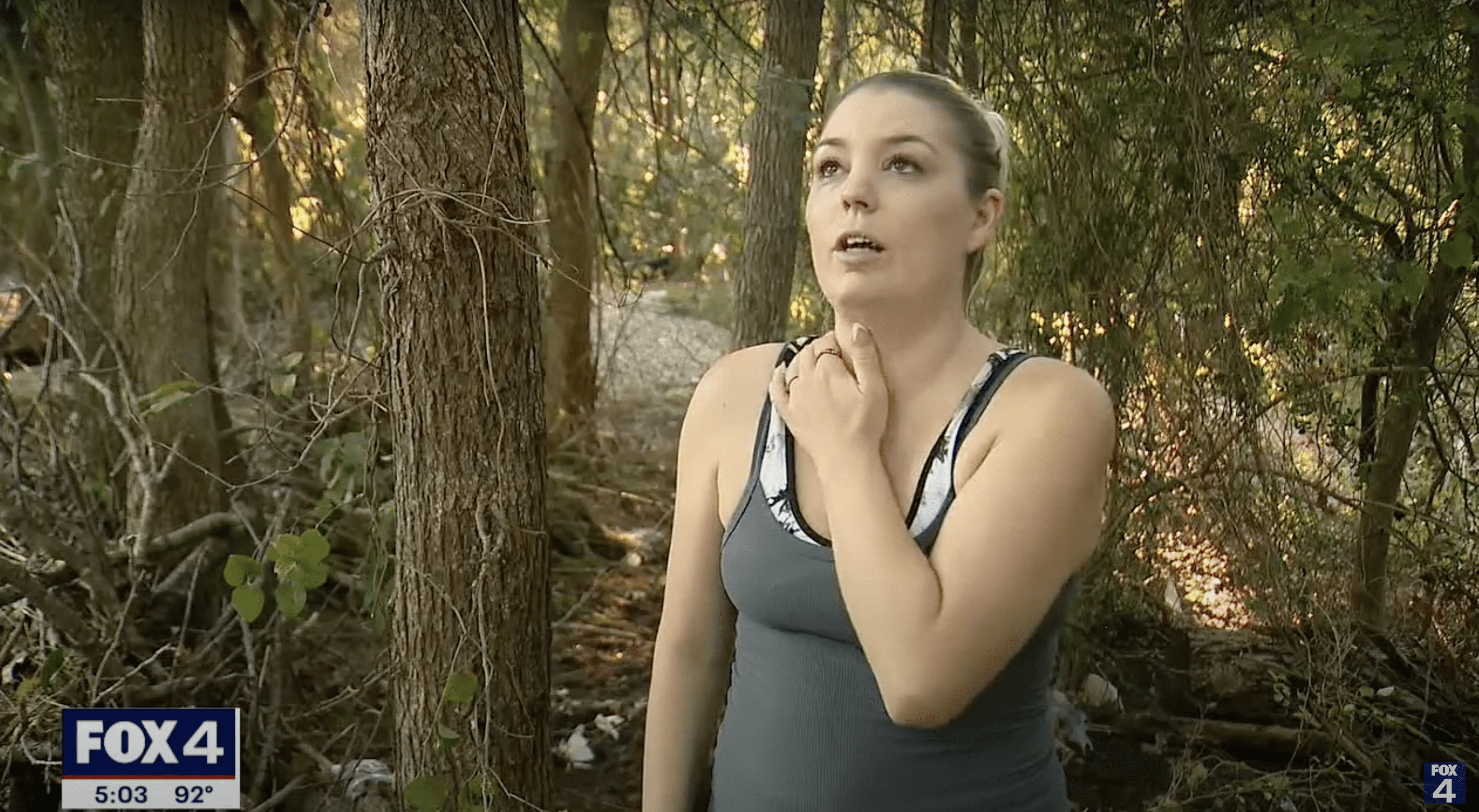 Tina Garner. | Source: YouTube.com/FOX 4 Dallas-Fort Worth
THE DISTRAUGHT MOTHER
To save the kids, Tina's boyfriend, Luis, sprang into action and went after them, but he, too, was swept into the rushing water. Tina recounted:
"I was scared because I thought I was going to lose my kids. I didn't know how much longer Luis was going to be able to hold on to them."
As the mom-of-three prayed for a miracle, help arrived in the most unusual manner. At that moment, a Dallas ISD school bus happened to pass by the nerve-wracking scene, offering a glimmer of hope in an otherwise bleak situation.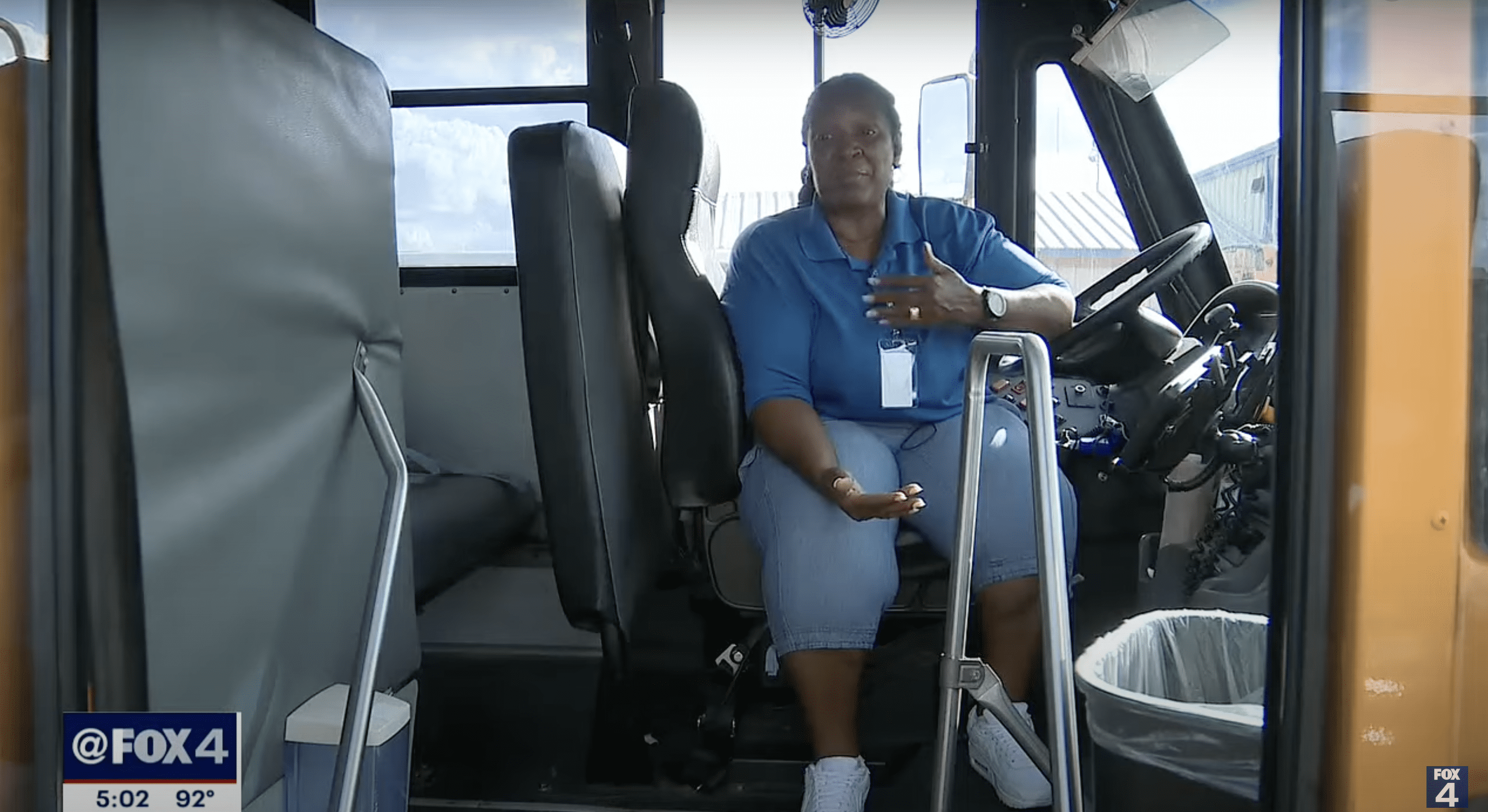 Simone Edmond. | Source: YouTube.com/FOX 4 Dallas-Fort Worth
TAKING A DETOUR
Simone Edmond had been a Dallas Independent School District bus driver for 22 years. On the other hand, bus monitor, Tekendria Valentine, had been with the district for two years. The two women had never met each other before they began working together.
The bus was vacant when Edmond and Valentine were informed to pick up a pupil who missed their Monday bus. They had finished their usual shift for the day and had to take a detour but later learned that the student didn't show up.
Simone Edmond and Tekendria Valentine. | Source: YouTube.com/FOX 4 Dallas-Fort Worth
A DIFFERENT ROUTE
Soon afterward, Edmond changed course and headed back to the bus yard. But due to heavy flooding, she said she was forced to take a different route. Neither Edmond nor Valentine knew what awaited them around the corner.
Suddenly, they noticed two young children and a man caught in the floodwaters near Belt Line and the CF Hawn Freeway. While Edmond and Valentine quickly called 911, they knew they didn't have time to wait.
To help the family, Edmond said she stopped the bus and positioned it at an angle to try and calm the gushing waters. Since the bus was for special education pupils, it had removable seat belts to strap in wheelchairs — something that came in handy and proved life-saving.
TO THE RESCUE
The quick-thinking bus driver and monitor linked the straps to create a rope and threw it to the neighbors who had gathered at the scene.
The community members formed a human chain, and with Edmond's help, Gabriel, Trinity, and Luis were safely pulled onto the bus. Valentine captured the daring rescue on camera and added:
"I'm just happy we got them out. It was super crazy though."
NOTHING BUT GRATITUDE
Despite the heroic rescue, Edmond refused to be hailed a hero and said she did what was needed to be done. She also shared:
"It had to be God to send me that way because I don't normally go that way."
Once the siblings caught their breath, Gabriel couldn't stop thanking Valentine and Edmond for coming to their rescue. Tina extended heartfelt gratitude to the bus driver, her monitor, and the neighbors for saving her family.
A Dallas ISD spokesperson said the school district would publicly recognize Edmond and Valentine's heartwarming gesture at a future board meeting. Indeed, what the bus driver and her colleague did for Tina's family isn't simply heroic but also profoundly heartwarming.
If you liked reading this story, please share it with your family and friends. Check out another story about a seven-year-old California boy who risked his life to save a drowning toddler from the bottom of a pool.
Please fill in your e-mail so we can share with you our top stories!