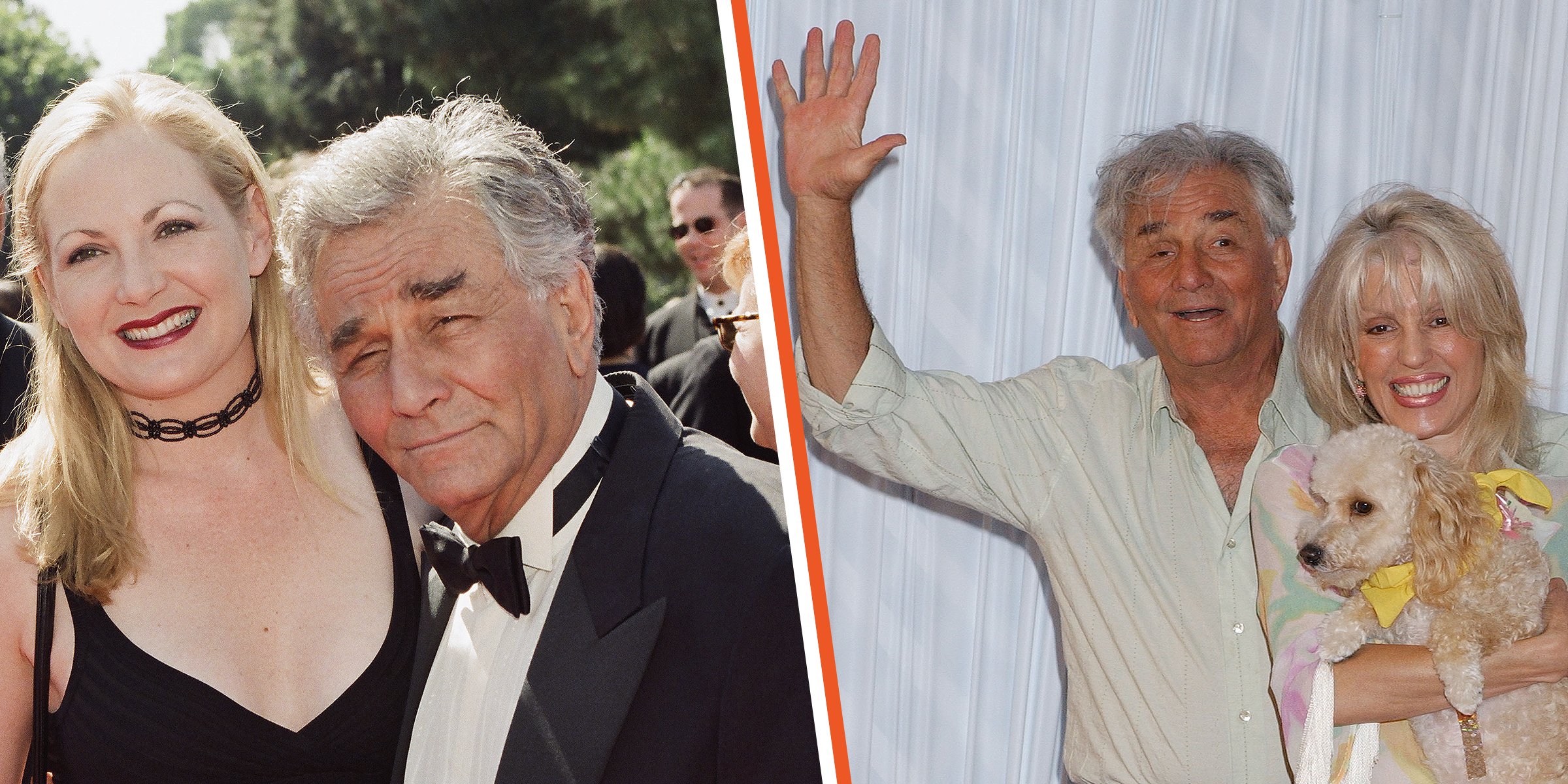 Getty Images
Peter Falk Had 'Very Loving Relationship' with Daughters Yet Stepmom Did Not Let Them Visit Him before Death

Actor Peter Falk was a doting father to his two daughters, but things changed upon marrying his second wife. They could no longer access him and were not notified when he was hospitalized or even when he breathed his last.
When his character, the crumpled Lieutenant Columbo, set out to solve some of the most brutal, cunning, and covert murders in Los Angeles, Peter Falk did not realize that the role would bring him unprecedented fame.
The bumbling homicide detective with the decaying trenchcoat and '59 Peugeot became so popular that he gained international recognition. He disclosed that from as far back as he could remember, he always displayed the everyman virtues that would later make Detective Columbo so popular.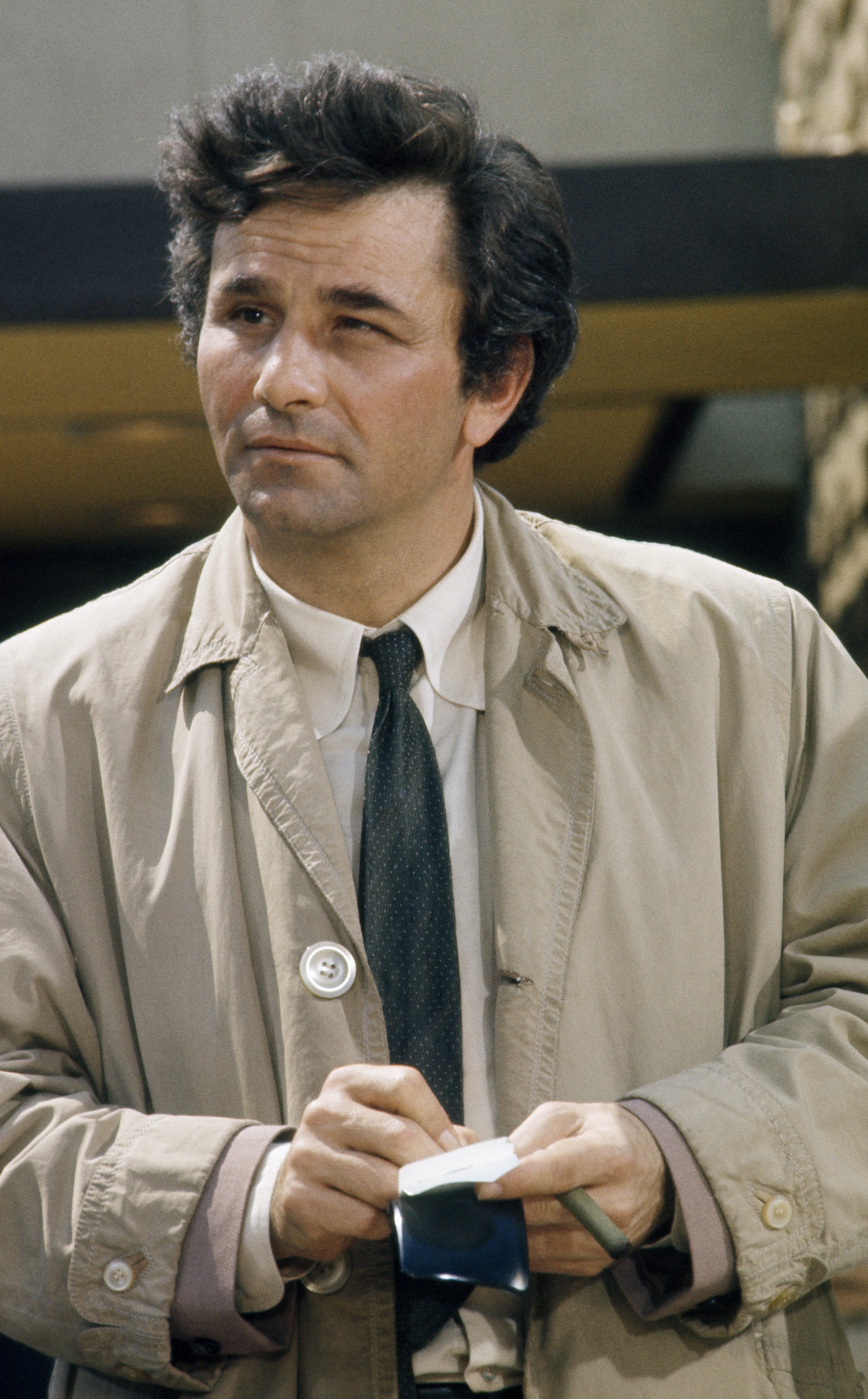 Peter Falk as Lt. Columbo | Source: Getty Images
While it was not his first film role, it was the one that put him in the spotlight and with his increasing fame and popularity came increased admiration from ladies. The actor disclosed that he would take girls out to Night Court, an NBC sitcom. He shared:
"And I`ll tell you, most girls, they got a kick out of going to Night Court. 'Cause, you get a lot of laughs ... and it`s cheap."
MARRIAGE
Despite being quite the ladies' man, Falk was keen on marriage and spent 50 years married to two women. He met his first wife, Alyce Mayo, while both were students at Syracuse University. They married in 1960 and adopted two children, daughters Catherine and Jackie.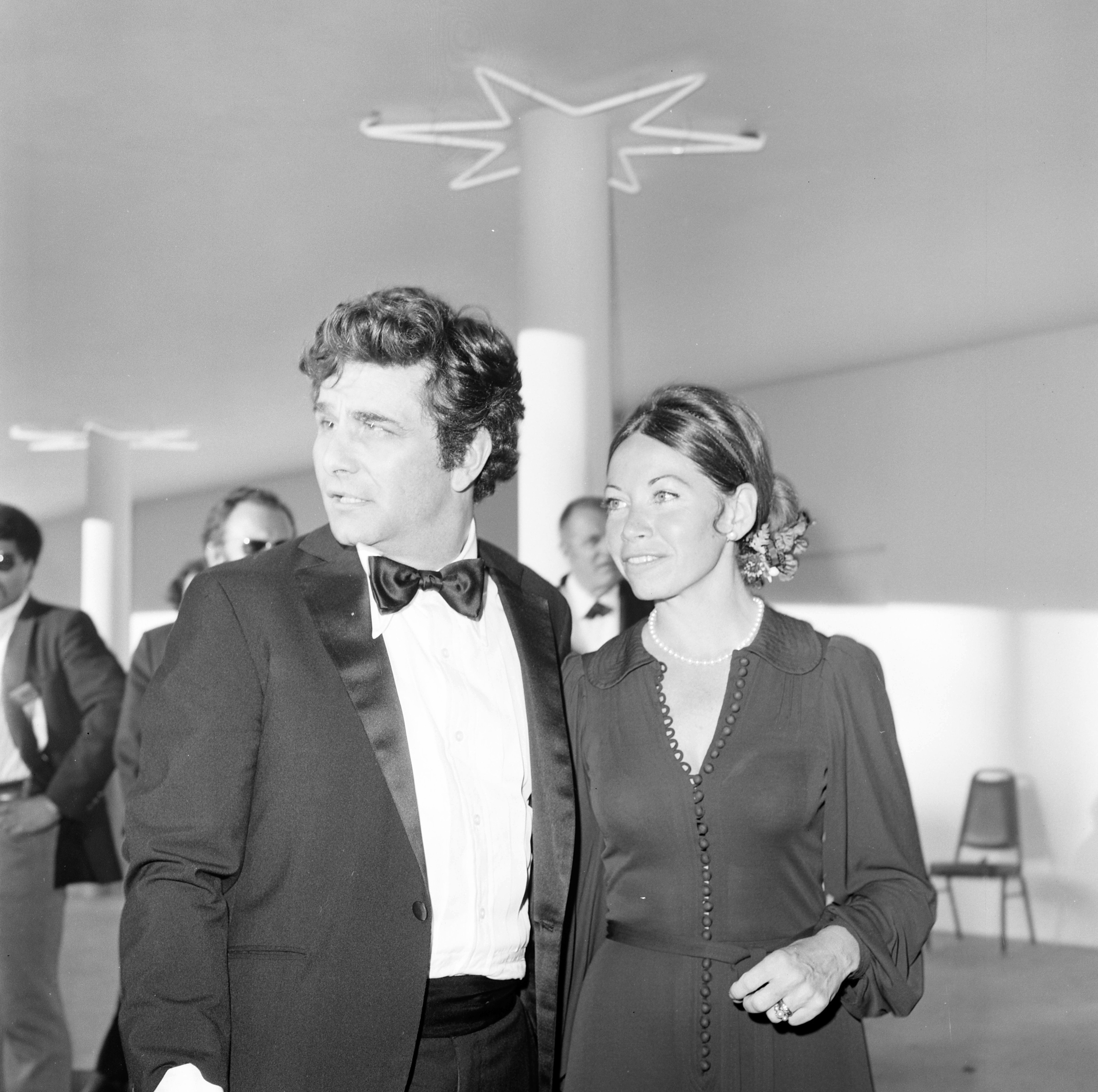 Actor Peter Falk with wife Alyce Mayo attends a party in Los Angeles, California in 1972 | Source: Getty Images
Like any other loving relationship, Falk and his daughters had challenges, but they always remained loving and respectful towards each other.
Sadly, after divorcing Alyce, he never did speak of his daughters much. Whenever questions about his daughters arose during interviews, he would laugh them off. However, during a 1991 interview with People, for the first time, Falk shared some insights about his girls, saying:
"I think they think a lot of me."
Actor Peter Falk and wife Alyce Mayo attend a party in Los Angeles, California in 1966 | Source: Getty Images
After his divorce from Alyce, Falk married his second wife, Shera Danese, in 1977. The two met three years earlier while Falk was filming a movie in Danese's hometown, Philadelphia.
She recalls him being cute and says she was taken aback. However, Falk was still married to Alyce at the time. Eventually, they got together again after Falk's divorce, but their marriage was riddled with numerous marital troubles.
They got divorced twice but reconciled each time. Danese remembers the first time they divorced and Falk moved into a hotel. However, he kept returning for things like toothbrushes, so Danese told him he could as well move back in.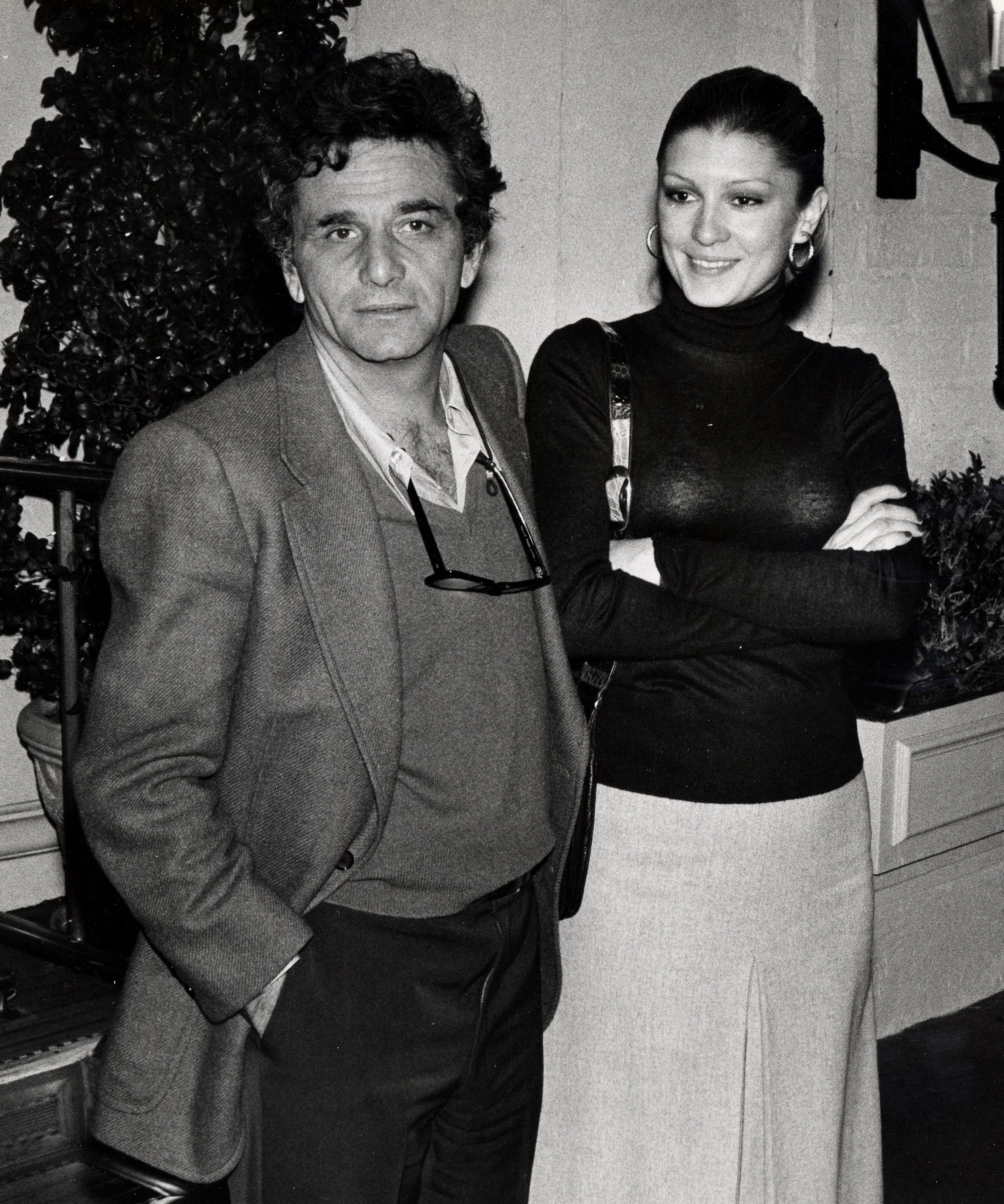 Actor Peter Falk and wife Shera Danese sighted on February 13, 1977 at Chasen's Restaurant in Beverly Hills, California | Source: Getty Images
Richard Lertzman, who co-authored "Beyond Columbo" with William Birnes, says the pair fought so much they were known as the "Fighting Falks." They always argued and broke up but would then reconcile.
Even so, Falk raised his daughters gracefully, even as they grew up and became college students. Catherine studied sociology major at Syracuse while Jackie was a psychology student at the University of Southern California.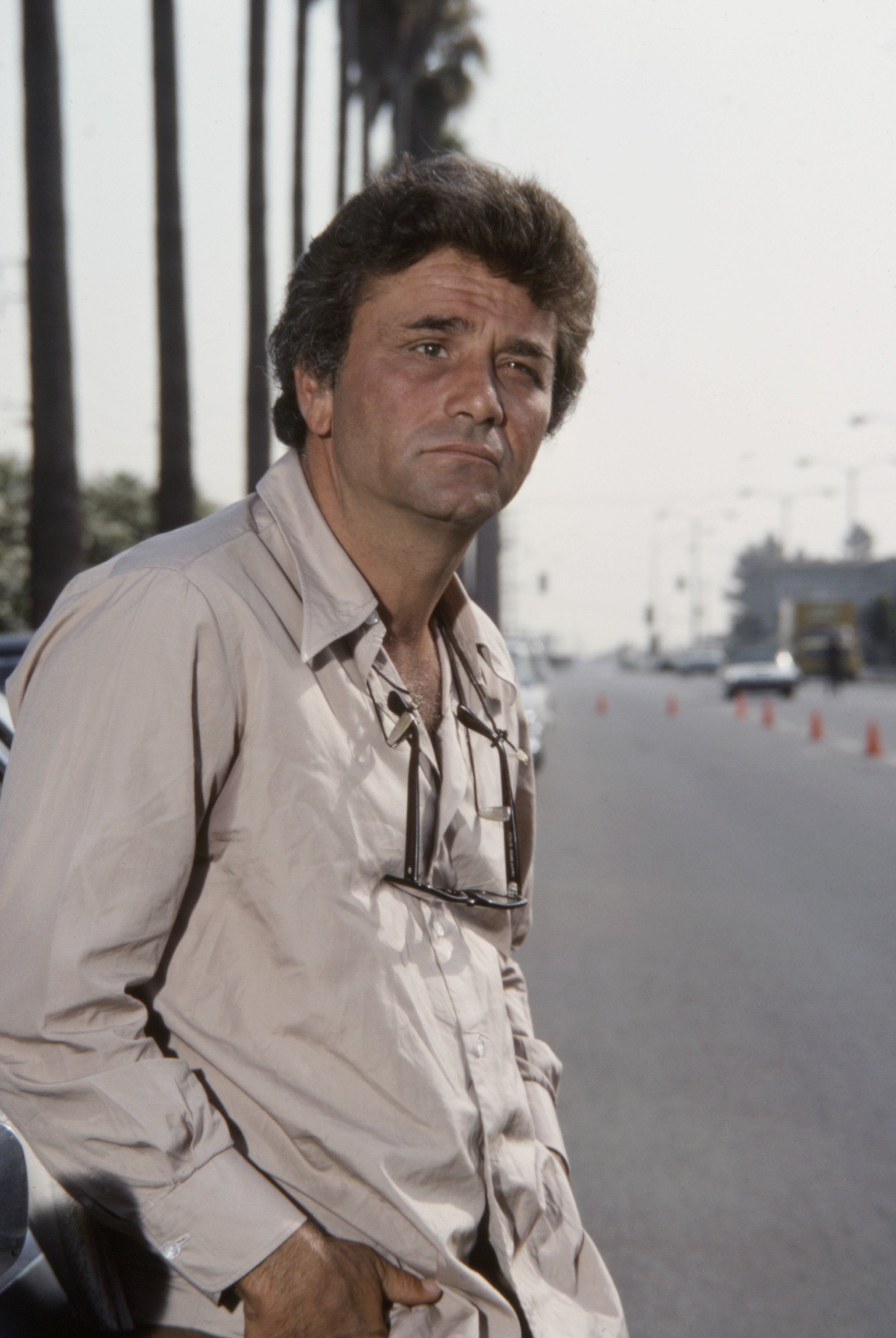 Peter Falk appearing in the ABC tv movie 'Griffin and Phoenix'. | Source: Getty Images
Whenever he was on a break from acting, Falk loved spending his free time at his Beverly Hills home garage, which he had converted into a studio, where he would create charcoal drawings. He also loved golf and followed pro sports, especially the Los Angeles Lakers.
FALK'S DAUGHTERS HAD NO ACCESS TO THEIR FATHER
Despite the close father-daughter relationship between Falk and his two girls, Catherine would later disclose that after her father married Danese, things changed. She shared that Danese would not allow her and her sister to see their father and often sought to pull them apart. She shared:
"My father was married to a woman which made it very difficult for my father to feel free. We weren't allowed to go to his house."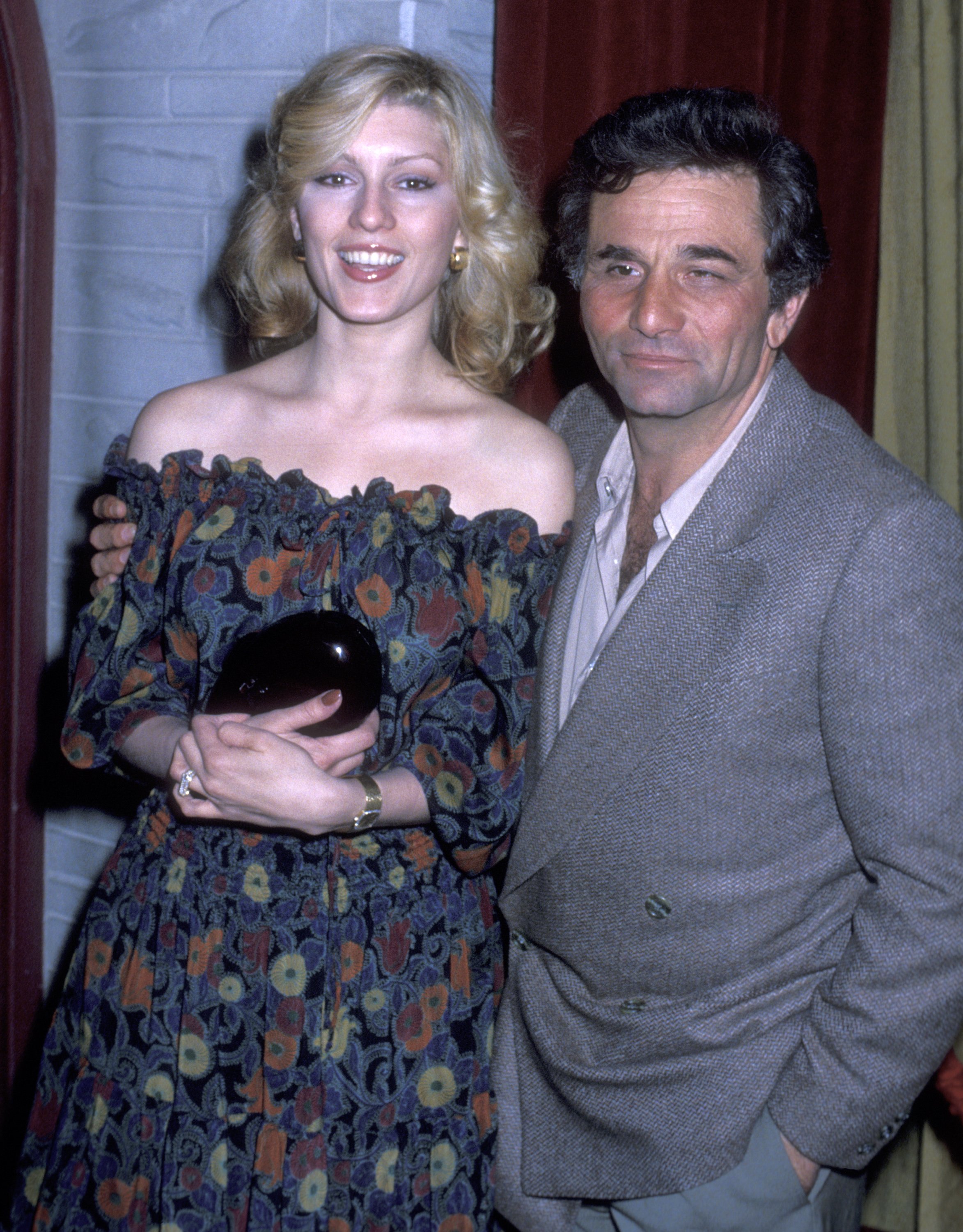 Actor Peter Falk and wife Shera Danese attend the "Paradise Alley" Film Wrap-Up Party on February 11, 1978, at Universal Studios in Universal City, California. | Source: Getty Images
However, that was not the worst of it. During an interview with BBC Select, Catherine disclosed that Danese could not stand her and her sister. As they got older and her dad began losing his faculties, Catherine says that Danese became more controlling of her husband.
In a bid to keep in touch with her dad, Catherine says she started reaching out to him on his private line, but Danese picked up the phone and told Catherine that her father never wanted to speak to her again.
Catherine, a private investigator, expressed shock at Danese's reply, saying she fell into a panic, thinking how horrifying it would be to never see her dad again.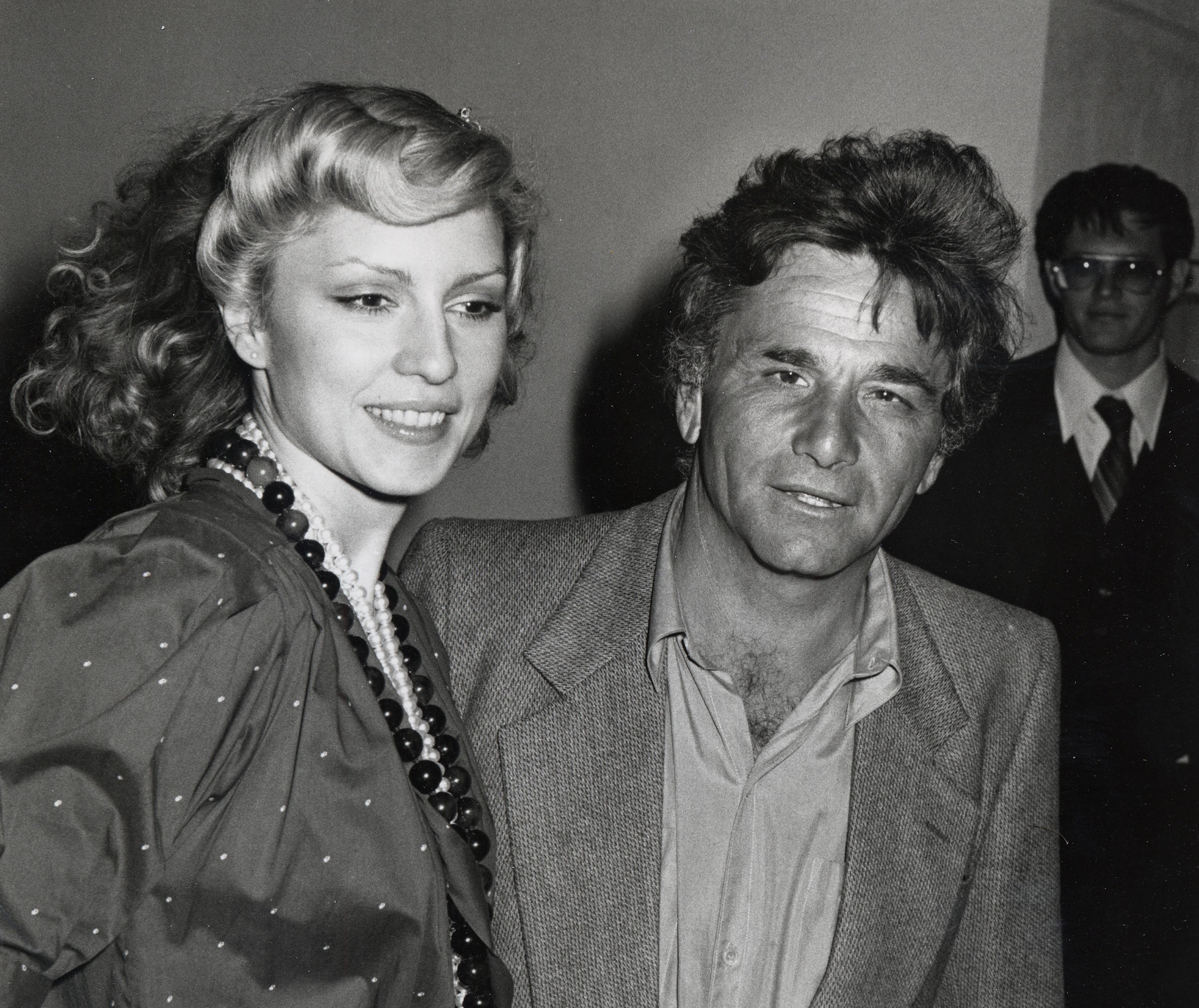 Actor Peter Falk and wife Shera Danese attend Swifty Lazar's Party for 51st Annual Academy Awards on April 9, 1979 at Bistro Restaurant in Beverly Hills, California. | Source: Getty Images
Catherine also claimed that Danese had slammed the door in her face whenever she tried visiting her father, especially after it became apparent that he suffered from dementia and Alzheimer's disease.
During a court hearing, Danese, through her lawyers, testified that her husband thought of his daughters as troublesome and wanted nothing to do with them. After a bitter exchange at the Los Angeles Superior Court, Catherine was allowed a 30-minute visit to her father every month in a neutral location.
However, during the final three years of Falk's life, Catherine says she was denied all access to him. She says no one notified her and her sister about their father's hospitalization, death, or burial place.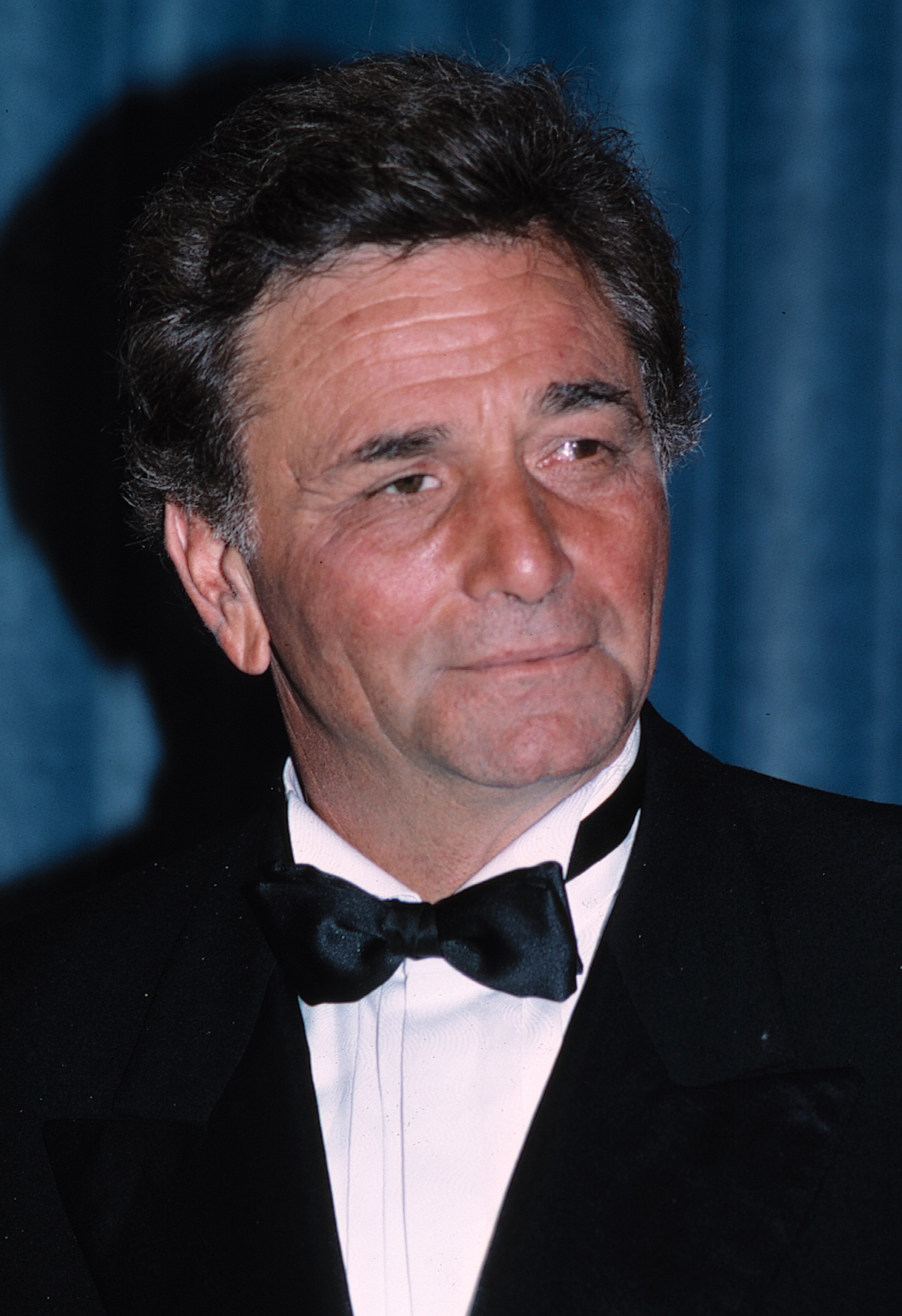 Peter Falk attending the 1985 Emmy Awards in Los Angeles California. | Source: Getty Images
Following his demise on June 23, 2011, Catherine's lawyer wrote letter after letter to Danese's lawyers asking where and when the funeral would be, but the response was to deny them any information, stating:
"Peter's final resting place is only about Peter, not Catherine, his estranged adopted daughter."
Eventually, Catherine learned about Falk's final resting place — at the famed Westwood Memorial Park — and went to pay her respects, which she said eased the pain and gave her closure.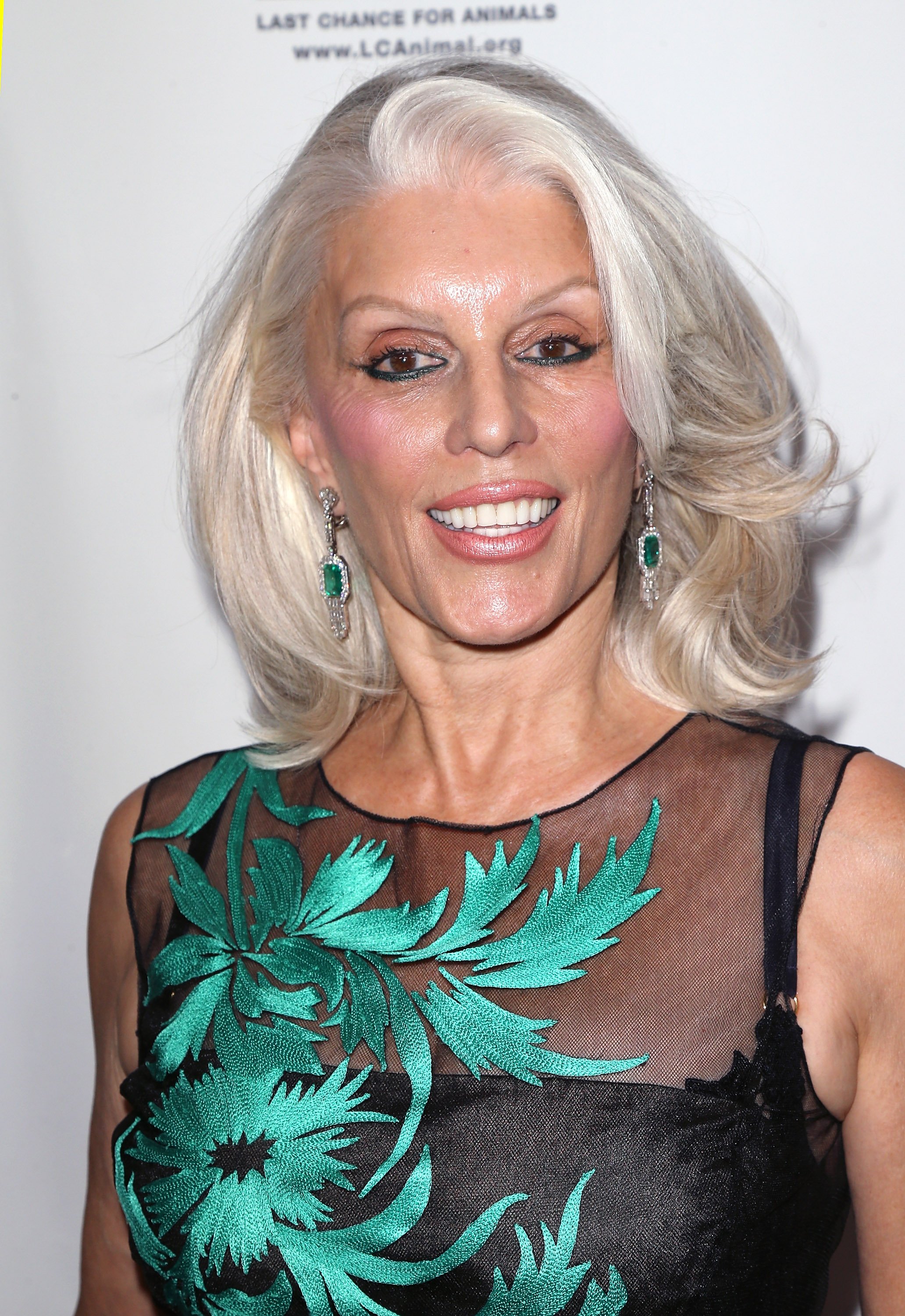 Peter Falk's widow Shera Danese attends the Last Chance for Animals Benefit Gala at The Beverly Hilton Hotel on October 24, 2015 in Beverly Hills, California. | Source: Getty Images
Soon after his demise, Catherine learned that her father had left the bulk of his estimated 5 million dollar estate, including their shared Beverly Hills home, artwork, investment accounts, and more, to his wife, Danese.
Falk also reportedly left a six-figure inheritance to his two daughters. According to Radar Online, the actor had also included a clause that would see Catherine lose all her inheritance if she challenged the will.
Actor Peter Falk arrives for the 33rd Annual Vision Awards at the Beverly Hilton on June 24, 2006 in Beverly Hills, California | Source: Getty Images
The controversy surrounding her relationship with her father saw Catherine push for a bill to protect adult children and ailing elderly parents who are secluded from family.
The bill eases the court process, ensuring that one can petition to see their elderly parents without enduring long court processes and dishing out thousands of dollars. The bill also holds the caretaker accountable for abuse of the elderly and ensures that children have the right to see their ailing parents.
Please fill in your e-mail so we can share with you our top stories!