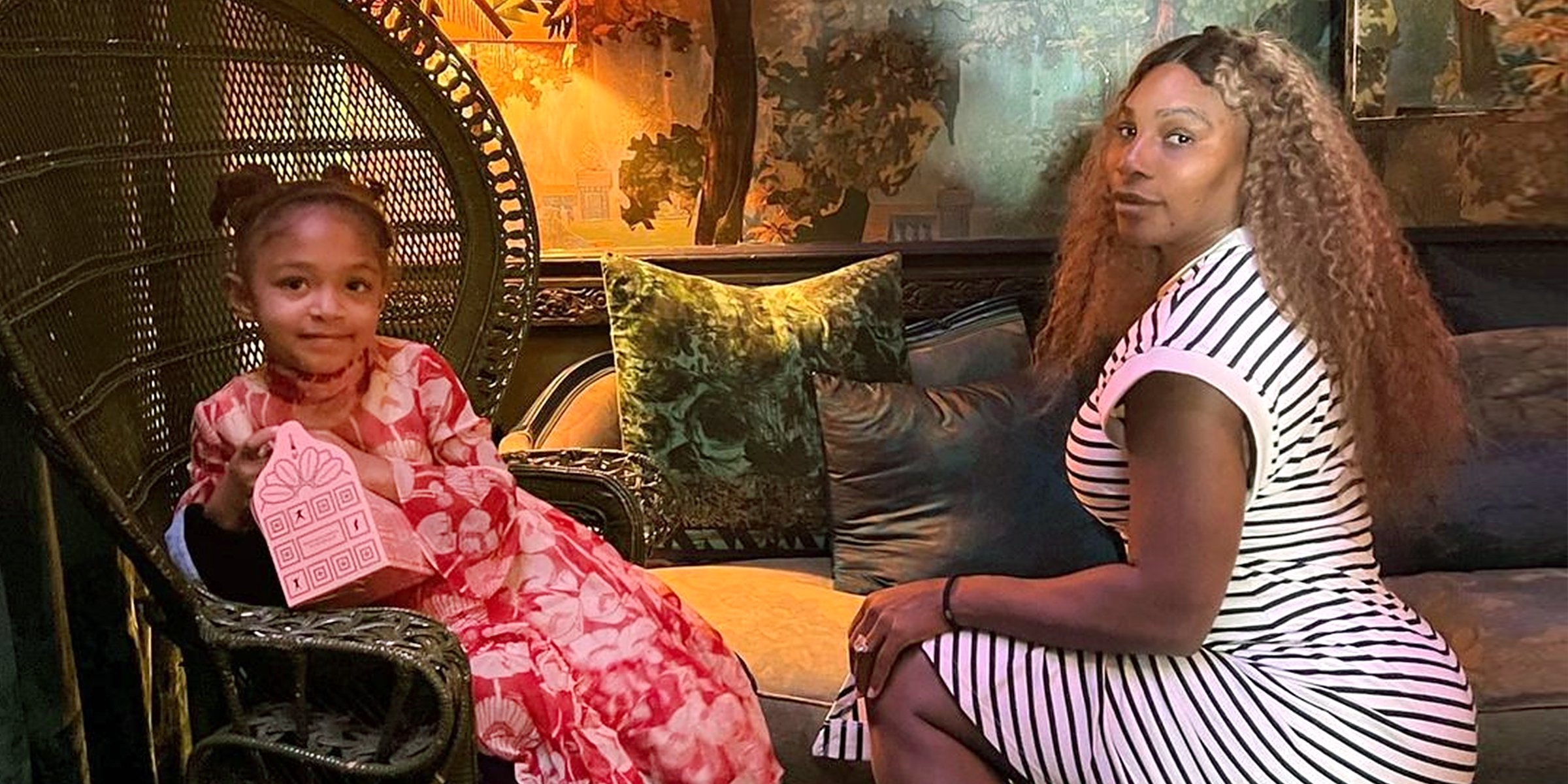 Instagram/serenawilliams
Alexis Olympia Ohanian Jr.: Serena Williams' Daughter Is Already Following in Her Mother's Footsteps in Sport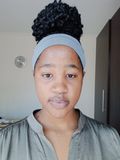 Amassing 23 Grand Slam titles and four Olympic gold medals, Serena Williams is considered one of the greatest tennis players of all time. However, her tennis career is not the only profession she has pursued.
Williams uses the massive platform she has built for herself to support young teams who are also interested in an athletics career, such as the Angels City FC football team based in California. The tennis star is an entrepreneur, a fashion executive, executive producer.
Williams is also venturing into writing as the 40-year-old announced she would write a children's book based on a baby doll she created for her daughter, Alexis Olympia Ohanian Jr, with whom she has a tight-knit relationship.
Williams is also married to Reddit co-founder and tech entrepreneur Alexis Ohanian. Let's take a closer look at their family and Williams' journey into motherhood.
OLYMPIA IS SERENA'S MINI-ME
The name Alexis Olympyia Ohanian Jr has interesting and heartwarming origins, as Williams's daughter shares her first name with her father, Alexis Ohanian. Her middle name was Williams's tribute to her victory at the 2017 Australia Open.
Two days before a match at the athletic event, Williams learned of her pregnancy with her daughter Olympia. The "Adventures of Qai Qai" writer and creator worried about the fatigue and stress of such a life-changing event.
However, she focused her strength and attention on the Australia Open, which she won after beating her sister and co-executive producer, Venus. Although Williams and her husband didn't know Olympia's gender, they were confident she would be a girl.
Marveling at how well she handled the weight of her pregnancy discovery, the parents remarked that it could only be a girl who helped her possess such strength!
Alexis Olympia Ohanian Jr drew her first breath on September 1, 2017, through an emergency Cesarian when her mom's heart rate dropped dreadfully low during her contractions. According to Parade, Olympia laid quietly on her mother's chest, who soon had trouble breathing.
It was found that Williams had blood clots in her lungs, and to prevent any more of them from forming, a filter was inserted into one of her major veins. The treatment left her bedridden for well over a month.
Olympia's parents opened an Instagram account for her to share her most precious moments with the world. With "Adventurer" as her bio, Ohanian Jr's handle is full of photos where she is spending time out with her parents and posing with her mother in matching outfits.
Williams has been open about her struggles with pregnancy and motherhood, often sharing videos on Instagram where she reflects on her journey as a woman with several demanding commitments. However, the tennis star often emphasizes how important it is for her to spend time with her daughter "every single day" regardless of her obligations.
Williams noted that she had only spent 24 hours away from her daughter. During the height of the Covid-19 pandemic, Olympia was present in her mother's business meetings calls. Williams remarked that her daughter might just make an incredible businesswoman one day.
Per the recent People issue, Williams disclosed her struggles with postpartum depression, where she had frequent meltdowns. Williams revealed how feelings of inadequacy as a mother plagued her.
However, the philanthropist found balancing certain aspects of her life difficult, as she elaborated:
"Sometimes she just wants Mommy, she doesn't want anyone else. I still have to learn a balance of being there for her and being there for me."
Williams reflected on how there was no way around the difficulties of motherhood except through. She shared how she felt inspired to keep pushing on by the women in the same position and how proud she was to be Olympia's mom.
OLYMPIA IS FOLLOWING IN HER MOTHER'S FOOTSTEPS IN SPORT.
Ohanian Jr seems to have taken an interest in sports, just like her mother. People reported that Williams hired a private instructor to teach Ohanian Jr to play tennis. However, although she has displayed some interest in the sport, her mother doesn't see it as a passion her daughter may one day pursue professionally.
Williams revealed that her daughter enjoyed every other interest of hers, saying:
"We do everything together. We go on dates, and it's so cool because she likes everything I do except for tennis."
According to Elle Magazine, Ohanian Jr may not be as passionate about tennis, but she seems to have taken a keen interest in football.
In July this year, the Williams-Ohanian family's supporters praised Ohanian Jr's football skills when the youngster posted a video playing with the Angels City FC, securing a goal.
OLYMPIA IS ALSO INTERESTED IN MUSIC AND FASHION
Williams disclosed that she often played a lot of piano music during her pregnancy with her daughter. Hence, it would explain Ohanian Jr's love for playing the piano. Williams affectionately regarded her daughter as her "Baby Mozart," as she joked about parents gushing about the skills their children develop.
Williams posted a Tiktok video on her Instagram where her daughter displayed her growing musical prowess, teaching her mom how to play.
Ohanian Jr also loves to play dress-up with her mom, and they match outfits either at home or on outings. She debuted her first red carpet appearance at the November King Richard premiere with her parents, matching the black number worn by her mom.
Ohanian Jr accompanied her mom to Paris Fashion Week, where the pair wore matching Balmain hot pink dresses. She also appeared on her first cover of Vogue, wearing a white dress with her hair in a puffy bun, holding the train of her mom's blue Balenciaga gown.
The youngster's array of interests also extends to ballet and gaming. In May this year, her proud parents attended her recital and brought her a lovely bouquet of pink roses. The pair engages in virtual reality gaming whenever she spends time with her dad.
Although Williams has expressed concern over how much screen time her daughter consumes, she feels she can still teach her how to balance important things like school with her hobbies.
OLYMPIA'S FATHER CO-FOUNDED REDDIT
Ohanian Jr's father, Alexis Ohanian, was born in 1983 in Brooklyn, New York, to a German mother and an Armenian father. Ohanian's paternal grandparents were reportedly refugees who fled from the Armenian genocide to America.
Soon after his birth, Ohanian's parents moved to Washington, D.C, where Ohanian went to Howard High School in Ellicott, Maryland. He then attended the University of Virginia, where he graduated with degrees in commerce and history.
During his college education, he met Steve Huffman, and through their love for video games, their friendship flourished into what became a co-founding partnership for Reddit. However, Ohanian left Reddit in 2010 to expand and extend his skills to up-and-coming tech companies.
Furthermore, Ohanian wrote the book and published "Without Their Permission: How the 21st Century Will Be Made, Not Managed." in 2016.
Please fill in your e-mail so we can share with you our top stories!