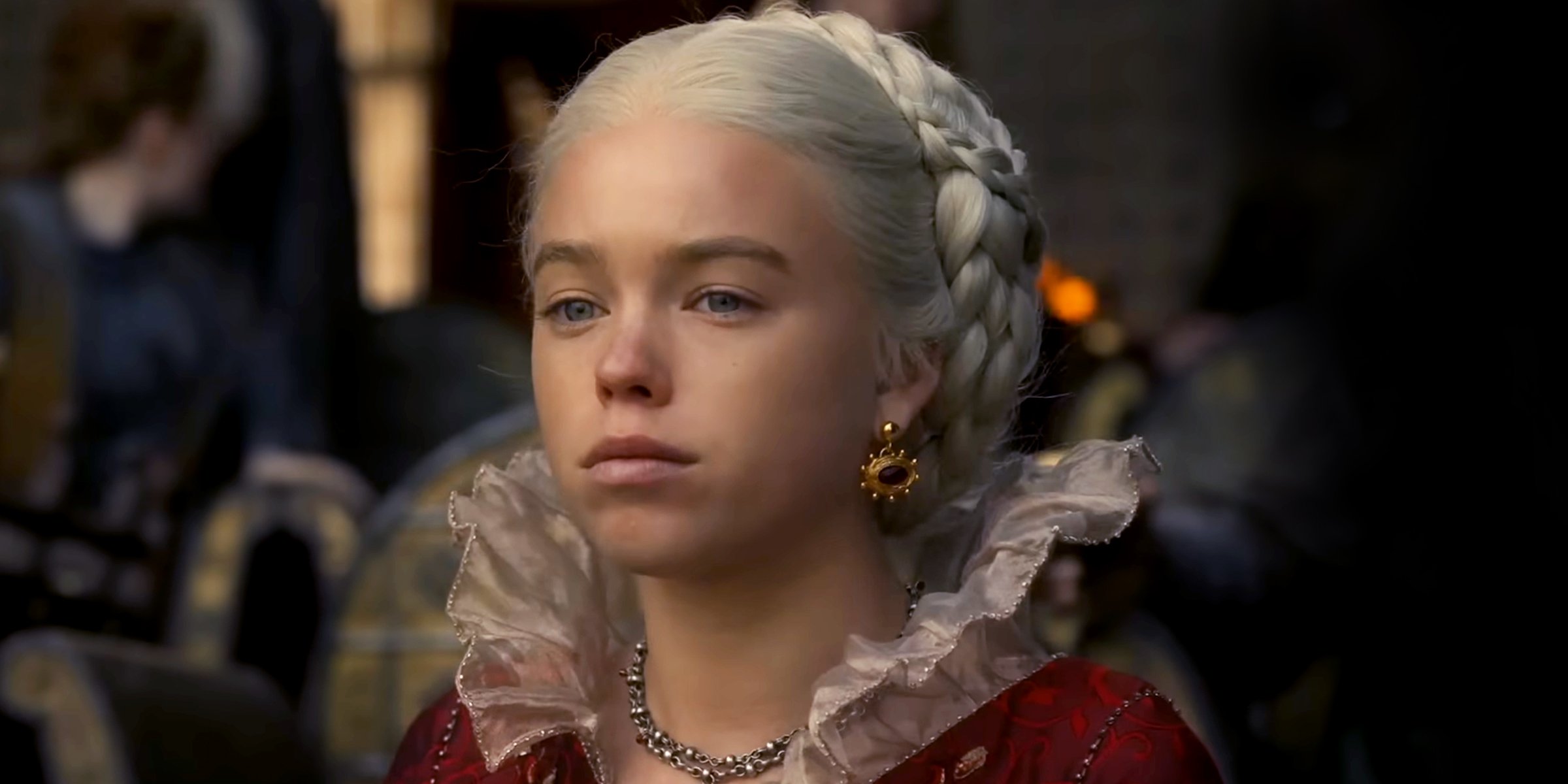 YouTube/HBOMax
Milly Alcock: Meet the Promising Australian Actress Who Plays Princess Rhaenyra on 'House of the Dragon'

Milly Alcock is the young Australian actress playing the role of the younger Princess Rhaenyra Targaryen in the latest HBO fantasy series "House of the Dragon."
"House of the Dragon" is the HBO fantasy prequel series to "Game of Thrones." The series takes fans back to almost two centuries before Daenerys Targaryen was born.
It focuses on the power struggle within the Targaryen house leading to the Targaryen civil war by King Viserys Targaryen. The series draws its plot from George R. R. Martin's "Fire & Blood," published on November 20, 2018.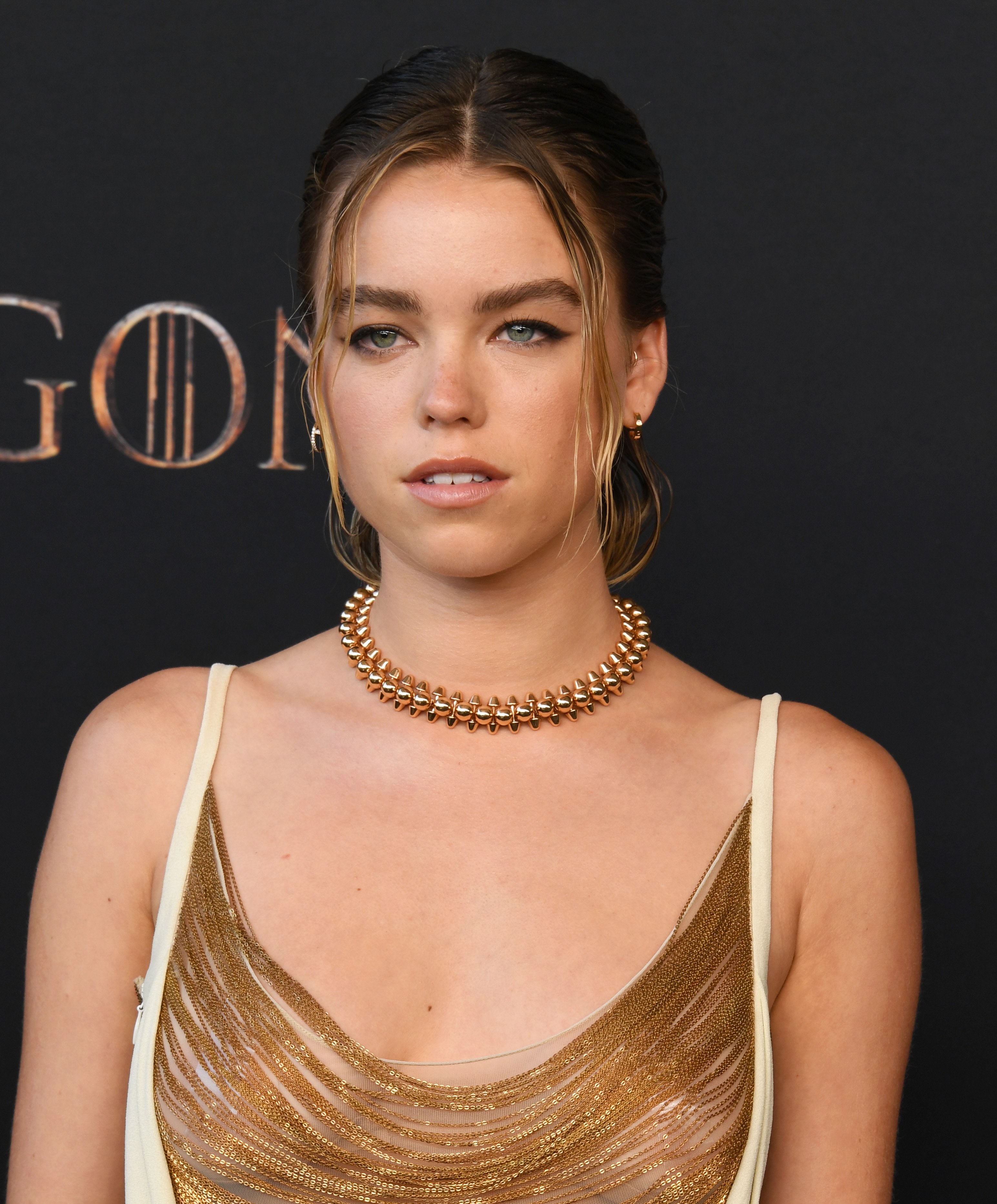 Milly Alcock at the world premiere of "House Of The Dragon" on July 27, 2022 | Source: Getty Images
The first season of "House of Dragons" promises ten episodes, and the first episode aired on August 21, 2022. HBO tapped some new faces for the series to join the Targaryen family.
Among the cast is Paddy Considine as King Viserys Targaryen, Matt Smith as Prince Daemon Targaryen, Milly Alcock, and Emma D'Arcy as Princess Rhaenyra Targaryen.
In addition, Emily Carey and Olivia Cooke star as Alicent Hightower, Steve Toussaint as Lord Corlys Velaryo, Eve Best as Princess Rhaenys Targaryen, Rhys Ifans as Otto Hightower, and more. However, fans want to know more about Milly Alcock.
WHO IS MILLY ALCOCK?
Many have described Alcock as one of the breakout stars of "House of Dragon." According to her Instagram page, the actress born on April 11, 2000, was named Amelia May Alcock.
She was born and raised in Australia in a family with no background in entertainment. At a young age, she starred in a school play, fell in love with acting, and attended Newtown High School of the Performing Arts in Sydney.
However, in her senior year, she dropped out of high school because she believed school was not her thing and had never thrived in such an environment.
After Alcock left school, she decided to pursue a career in acting and starred as a runaway teenager in the Australian drama series "Upright."
After the first season of "Upright," Tim Minchin, the actress's co-star, had much to say about her in an interview. He said:
"She's an absolute scene-stealer. [...] her talent was undeniable. She's incredibly independent. [...] Her instincts were so strong."
Even though she had made her acting debut in 2014 in "Teen Girl 1," her role in "Upright" was her breakout role, and it led to her winning the 2018 Casting Guild of Australia's Rising Star Award.
While on the set of "The Reckoning," Alcock started practicing her American accent. Little did she know that she would soon become one of Hollywood's new rising stars.
During the lockdown, the actress became interested in photography since it allowed her to manipulate an image and elicit a specific emotion.
For Alcock, it was not about the aesthetic but a movement. When she was not acting, Alcock worked at a restaurant in Sydney while living in her mother's attic.
While she was at work washing dishes, she discovered that she had gotten the role of the young Princess Rhaenyra Targaryen. Now, she has moved into her first flat in East London.
Before getting cast for the role, Alcock revealed that she had not watched "Game of Thrones" because she was only ten when it started airing, which was not age-appropriate.
Even before she auditioned, the actress had no idea what she was auditioning for as she had only heard it was an unknown HBO project. However, she sent in two self-tapes during the pandemic and got a call two weeks later.
The call changed her life as she had to move to London during a significant lockdown, lived on her own for the first time, and even though it was hard, she learned a lot, and it was a rewarding experience.
WHAT MOVIES HAVE MILLY ALCOCK PREVIOUSLY STARRED IN?
While "House of Dragon" is Alcock's first major American project, she was not idle before she got the role of the young Princess. The actress has gone on to appear in other series and movies.
In 2017, she made regular appearances in "Janet King," and in 2018, she starred in "A Place to Call Home," "Pine Gap," and "Fighting Season."
In 2019 and 2020, the actress starred in "Les Norton," "The Gloaming," and "The Reckoning." The actress will return to season two of "Upright" as filming has begun.
WHO IS RHAENYRA TARGARYEN, MILLY ALCOCK'S CHARACTER IN "HOUSE OF DRAGON"?
Milly Alcock's role as Rhaenyra Targaryen in "House of Dragons" is set to be the series' focus. She is the daughter and only surviving child of King Viserys I Targaryen and his first wife, Aemma of House Arryn.
The King had two stillborn boys, leaving him with no male heirs. However, he has not given up as he wants his daughter to be his heir.
If he succeeds, she will become the first woman to sit on the Iron Throne. Rhaenyra is known as the Princess of Dragonstone and the Realm's Delight.
However, when her father remarries and gives Rhaenyra a half-brother, Aegon Targaryen, a battle for succession ensues between the siblings known as the Dance of the Dragons.
Rhaenyra became a distant aunt of Daenerys Targaryen from "Game of Thrones" as they have several generations of Targaryens separating them.
According to Alcock, her character is a decisive young girl who knows what she wants but does not know how to get it because men are always in her way.
Alcock said that because her character is a woman, they dismiss her easily, overlook her, and reject her ideas. Even though she rides a dragon, Syrax, she has to fight the battle of being heard in a male-dominated world.
However, with her character being born a royal and of high status, she does not have to conform, does not play by the rules, and could get away with being outspoken.
Please fill in your e-mail so we can share with you our top stories!