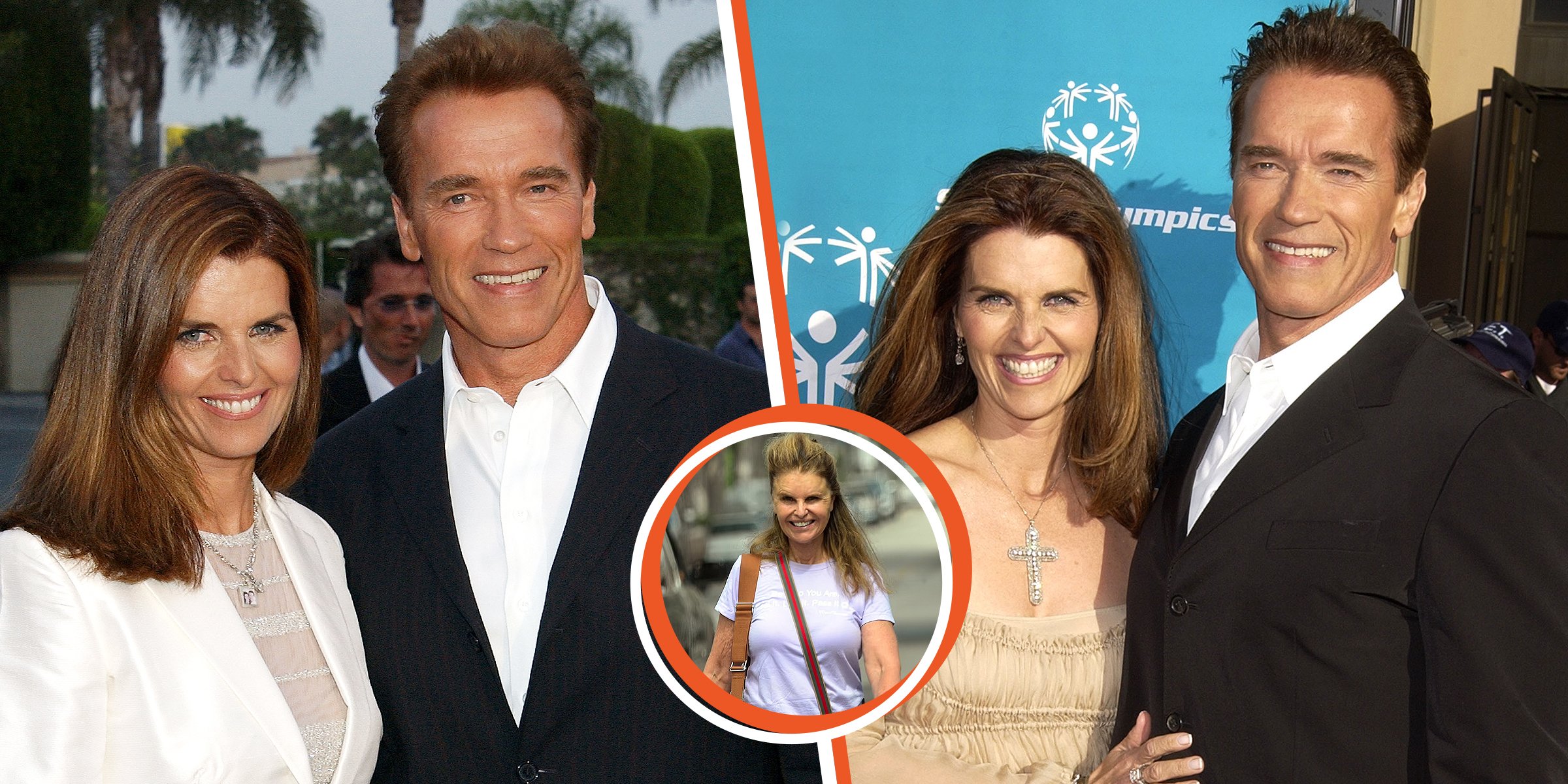 Getty Images - Twitter.com/DailyMailCeleb
Fans Shared Mixed Reactions to Maria Shriver's Noticeable Face Changes as She Stepped Out in LA

Maria Shriver appears to be the name on almost everyone's lips, as recent pictures have shown her looking unrecognizable a few months after her divorce. Here are details of fans' mixed reactions to her face transformation.
Seasoned Television Journalist Maria Shriver and "Terminator" Star Arnold Schwarzenegger were an inspiration to many during their time as a couple. Sadly, their union was destined to crumble, and in December 2021, the pair finalized their divorce.
Shriver and Schwarzenegger shocked the public when they announced their split five months prior, as the duo had been together for 25 years.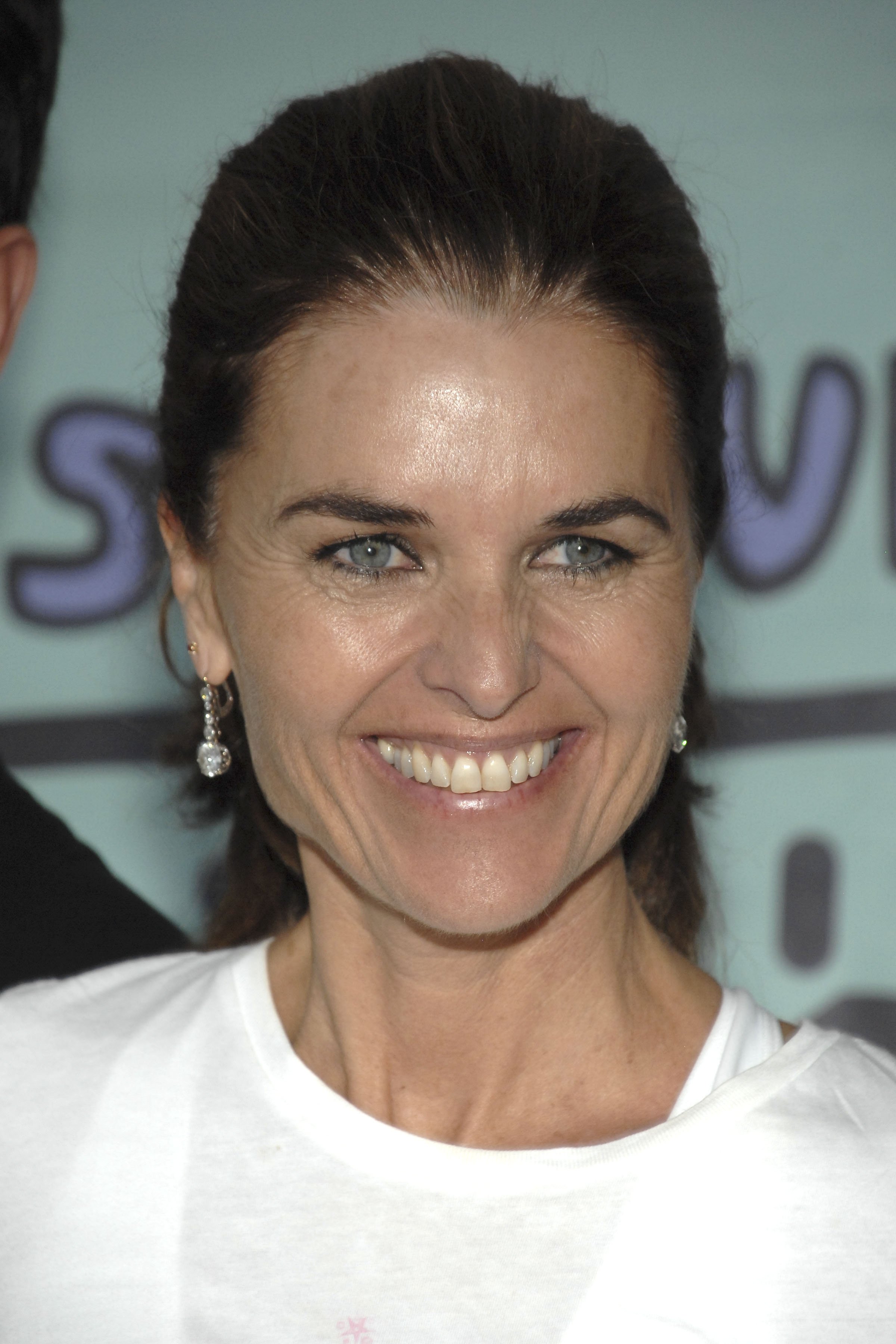 Maria Shriver attends Maria Shriver and Best Buddies at Equinox on May 16, 2009, in Los Angeles, California. | Source: Getty Images
Unfortunately, nothing could be done to avert the separation seeing that a massive scandal had already ruptured the former couple's marriage over a decade before the divorce was finalized.
According to a report from TMZ, news leaked that the former governor of California had fathered a child with the family's housekeeper, Mildred Baena.
A few months after the news of the actor's infidelity broke on the internet, Shriver filed for divorce, citing irreconcilable differences.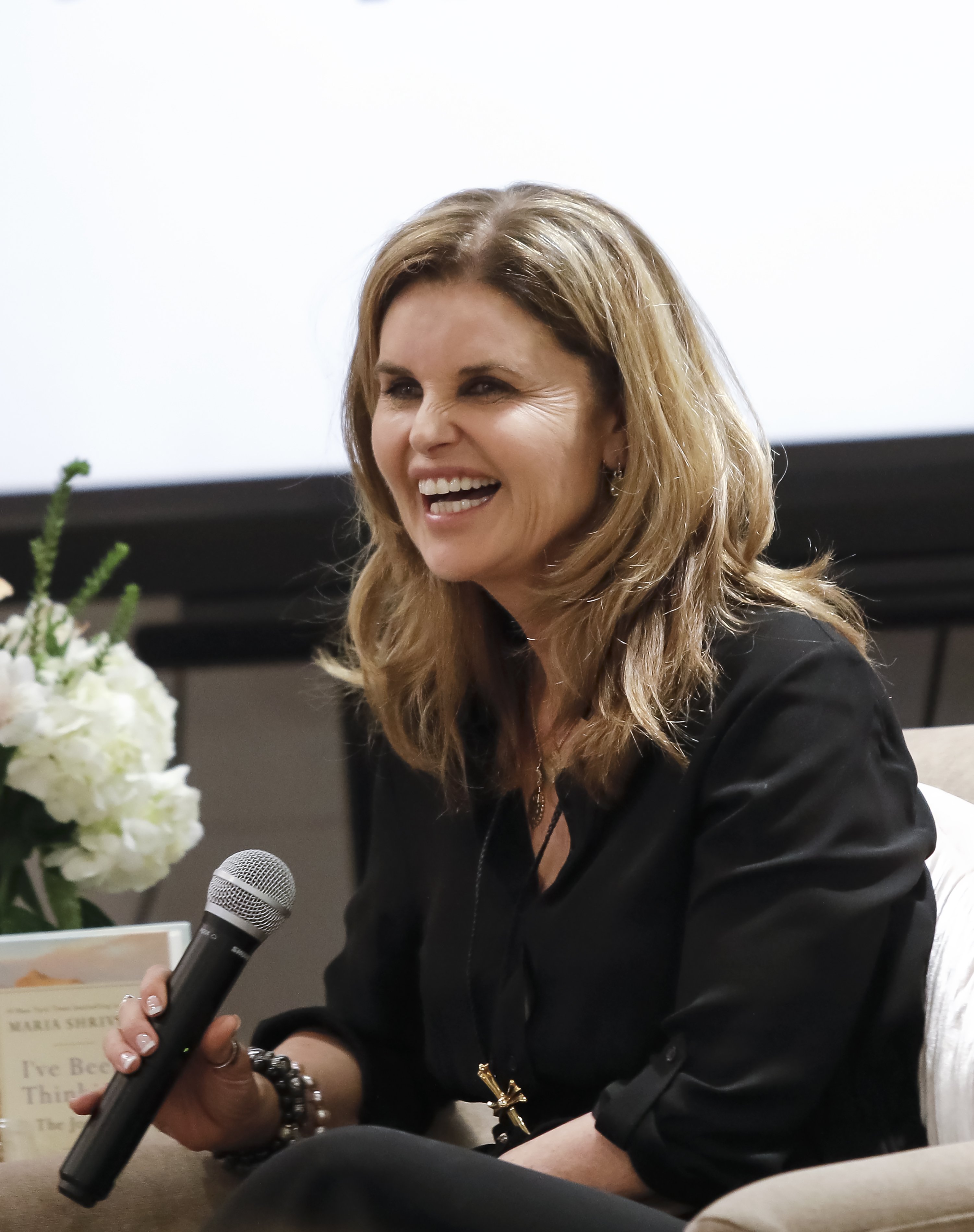 Maria Shriver sits in conversation at The Riveter on January 15, 2019, in Los Angeles, California. | Source: Getty Images
However, it took more than a decade before the duo finalized their divorce in LA Superior Court. Regarding the delayed divorce, it was revealed that there was a lack of motivation and a complicated property settlement agreement.
But thankfully, the duo eventually parted ways in peace. A report from TMZ made it known that Shriver received an estimated $200 million in the divorce settlement, as there was no prenuptial agreement.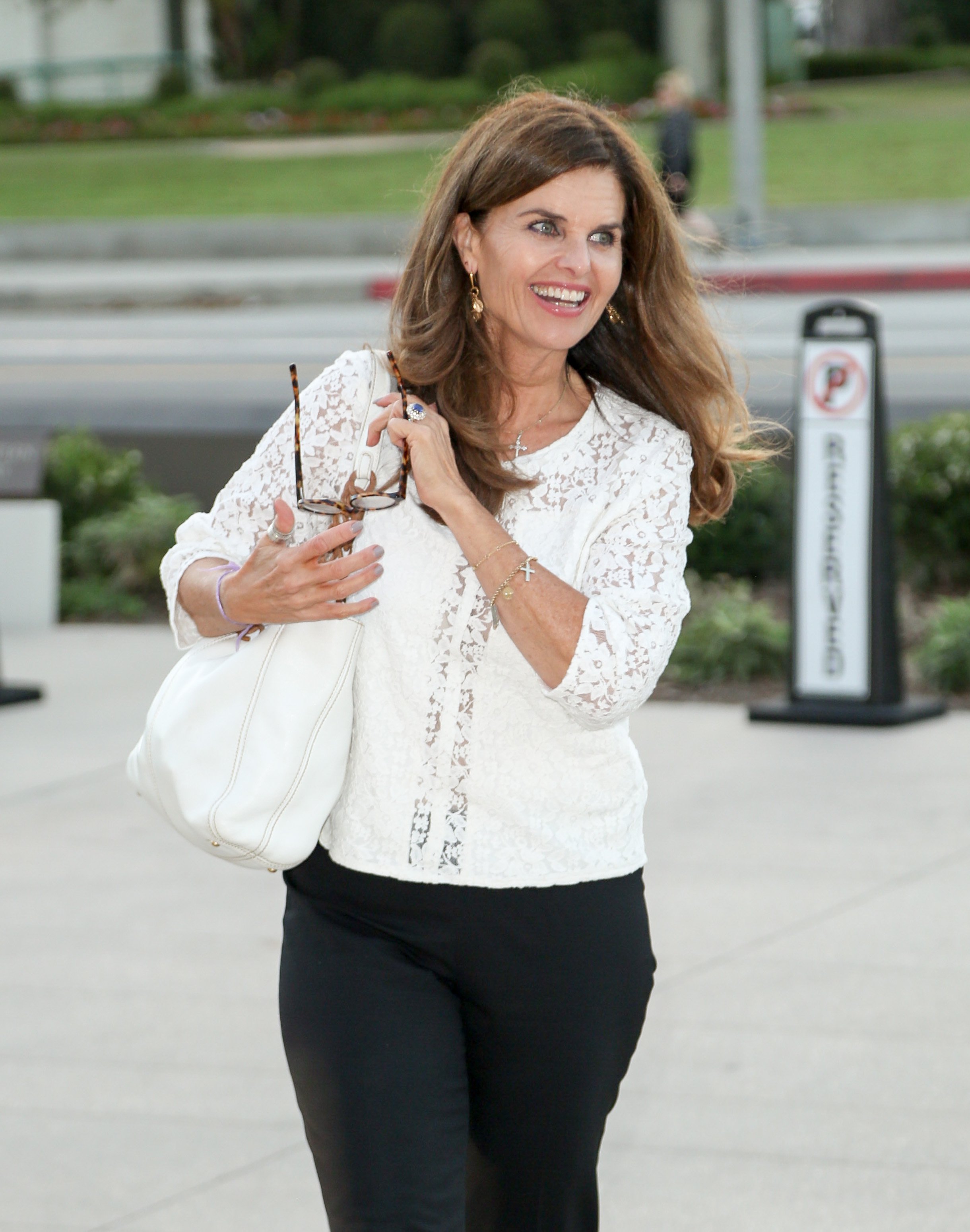 Maria Shriver was seen in Los Angeles, California, on July 31, 2015. | Source: Getty Images
Although the divorce saw the end of the journalist's longtime marriage, it began a new chapter in her life. For the former first lady of California, it was the time for healing and therapy.
THE EX-COUPLE FOUND LOVE AGAIN
Schwarzenegger and Shriver may have finalized their prolonged divorce in December 2021, but the pair moved on years before.
For the journalist, everything seemed to be going on incredibly well; she had an independent life, a thriving career, and had become a grandmother. In addition, despite being separated, Shriver did not give up on love.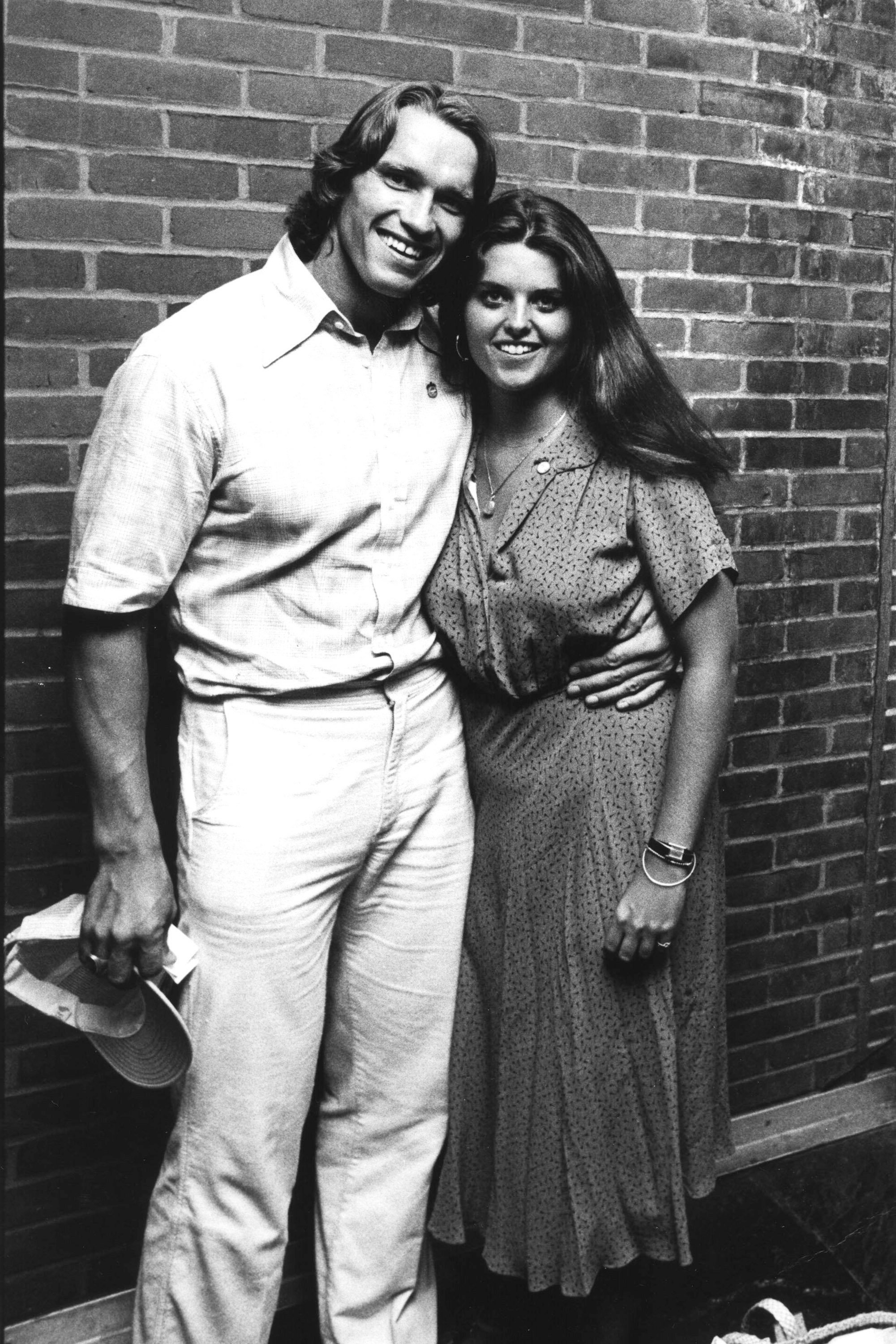 Arnold Schwarzenegger and Maria Shriver were pictured looking happy together. | Source: Getty Images
She was allegedly romantically involved with new people, one of whom was Political Analyst Matthew Dowd. Pictures capturing the duo showed them looking very happy and head over heels in love with each other.
While Shriver continued to flaunt her romance with Dowd, Schwarzenegger was also making the headlines due to his relationship with Physical Therapist Heather Milligan.
Milligan and the politician started dating in 2013, and even though the latter was 27 years older, they looked like a match made in heaven.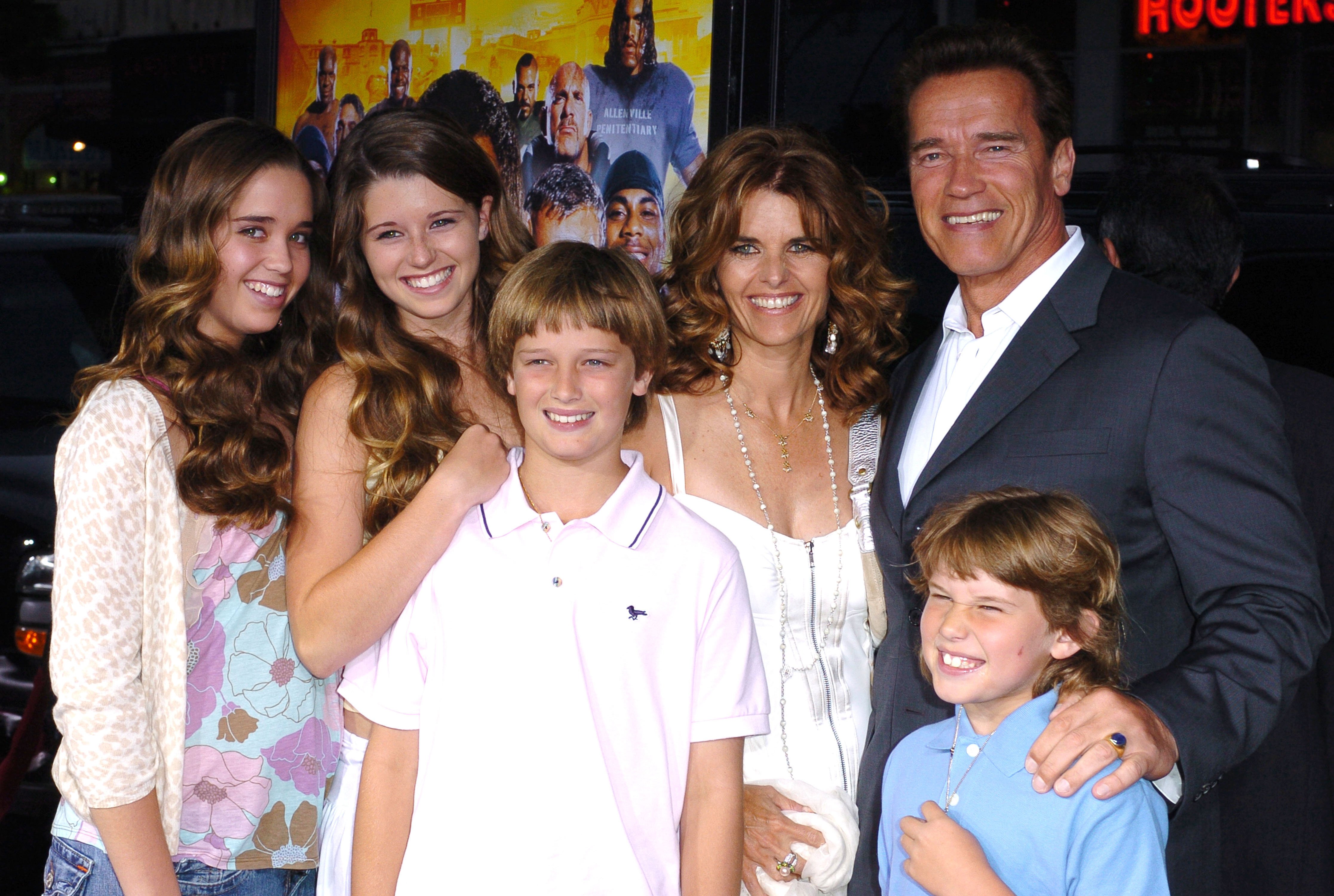 Arnold Schwarzenegger, Maria Shriver, and Family during "The Longest Yard" Los Angeles Premiere - Arrivals at Grauman's Chinese Theatre in Hollywood, California, United States. | Source: Getty Images
The lovebirds' mutual friend would confirm that Schwarzenegger was very happy with Milligan, adding that she was good for him.
As of January 2022, the former bodybuilder and his girlfriend were still waxing stronger. On the other hand, it was revealed that Shriver was single, as her relationship with Dowd ended in 2017.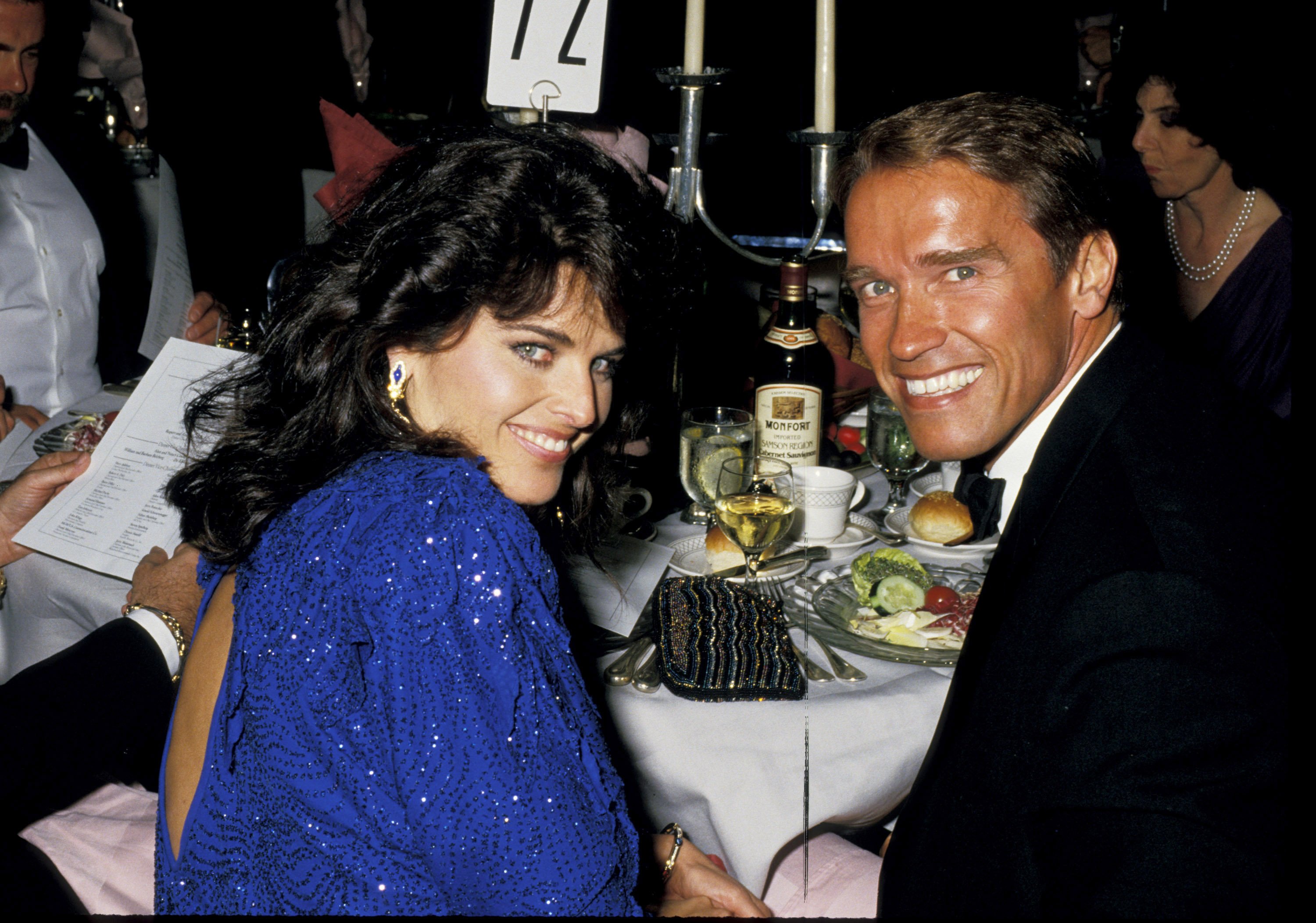 Maria Shriver and Arnold Schwarzenegger during Simon Wiesenthal Center Annual Humanitarian Awards Dinner Honoring Anatoly Scharansky at Bonaventure Hotel in Los Angeles, California, United States. | Source: Getty Images
Since her breakup from the political analyst, it remains unclear if the entertainment icon has been romantically involved with anyone. Meanwhile, many have speculated that the journalist's ex-husband might finally marry his longtime girlfriend.
SHRIVER'S LIFE AFTER THE DIVORCE
In January 2022, a few days after her divorce was finalized, Shriver was spotted in Santa Monica, seemingly living her best life.
The journalist stepped out in style for some shopping on a sunny afternoon in Los Angeles. Downplaying her wealth in a pair of casual black joggers with red racing stripes down the side, Shriver slipped into a black turtleneck and matching shoes.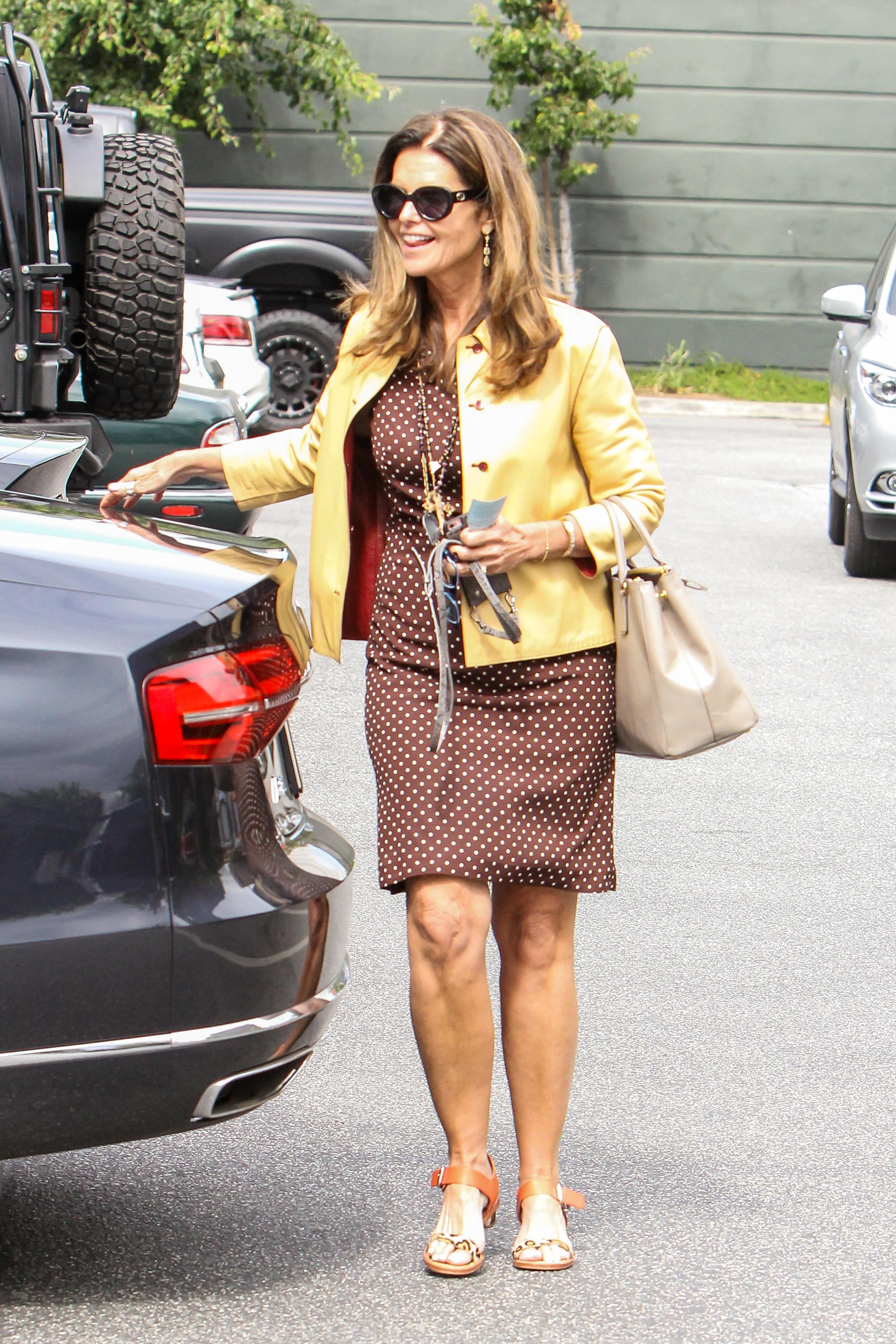 Maria Shriver was seen in Los Angeles, California, on May 06, 2016. | Source: Getty Images
She paired the simple look with oversized sunglasses, a long cross pendant, and a beautiful handbag. From the look of things, Shriver appeared to be indulging in some retail therapy. For the next few months following her divorce, the journalist would lay low but remained active on social media.
However, on August 1, 2022, Shriver announced that she was taking a break from social media and work to afford her a chance to reboot. In a Twitter post, Shriver wrote:
"I've been known to put too many things on my plate, so stepping back allows me to reflect on what I'm doing & why. It allows me to look at everything on my plate and look for breathing space. It's given me the chance to reboot. I hope you, too, can find some time to reboot."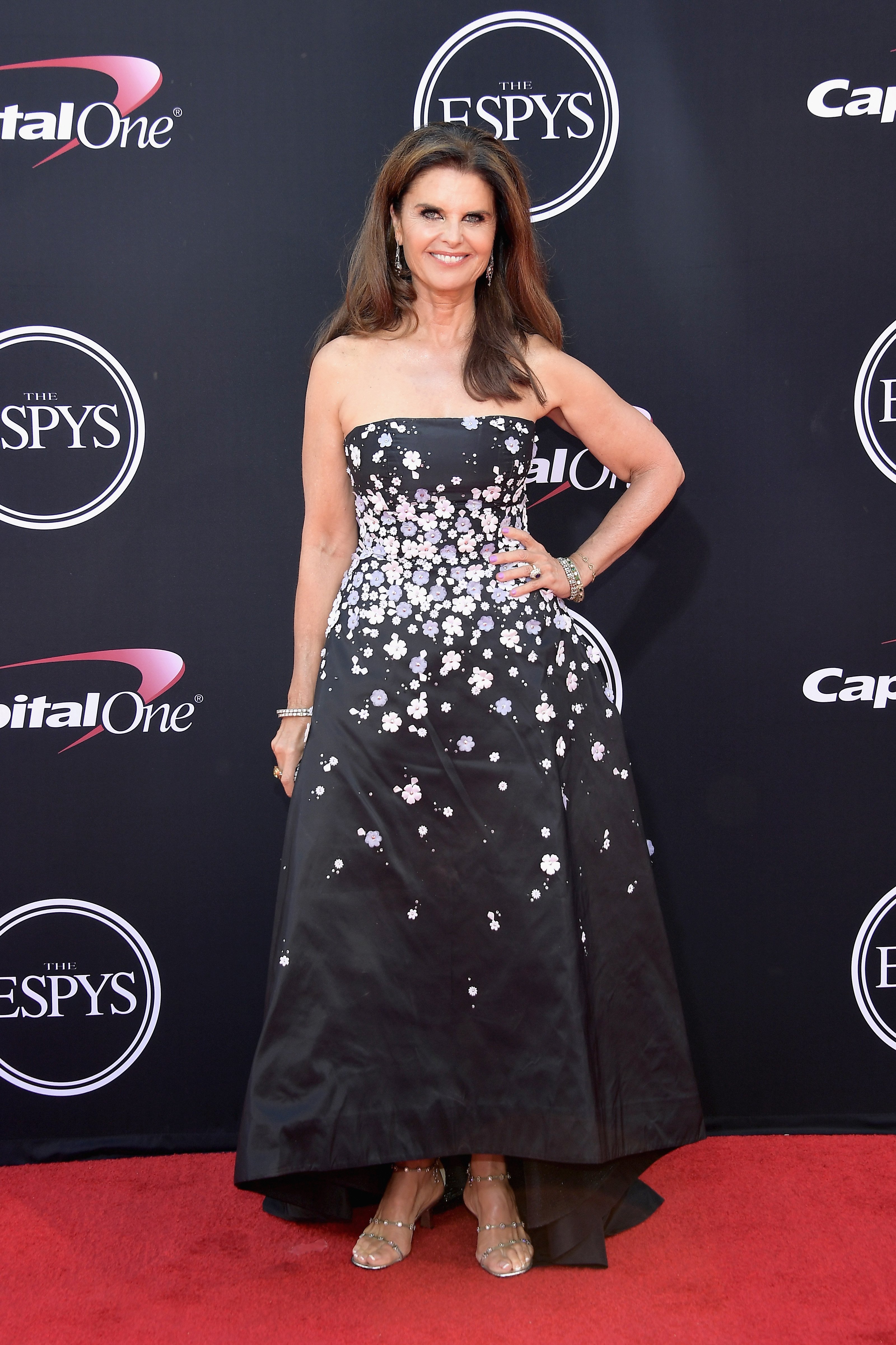 Maria Shriver attends The 2017 ESPYS at Microsoft Theater on July 12, 2017, in Los Angeles, California. | Source: Getty Images
Following her tweet, Shriver received some words of support from fans who understood the need for a break. For the next few days, her social media accounts remained silent, as she had earlier stated. Then, 27 days after her Twitter post, Shriver was spotted on the streets of Los Angeles.
The author was clad in a lilac T-shirt and black leggings, accentuating her physique. Shriver also looked quite unrecognizable as she appeared without makeup.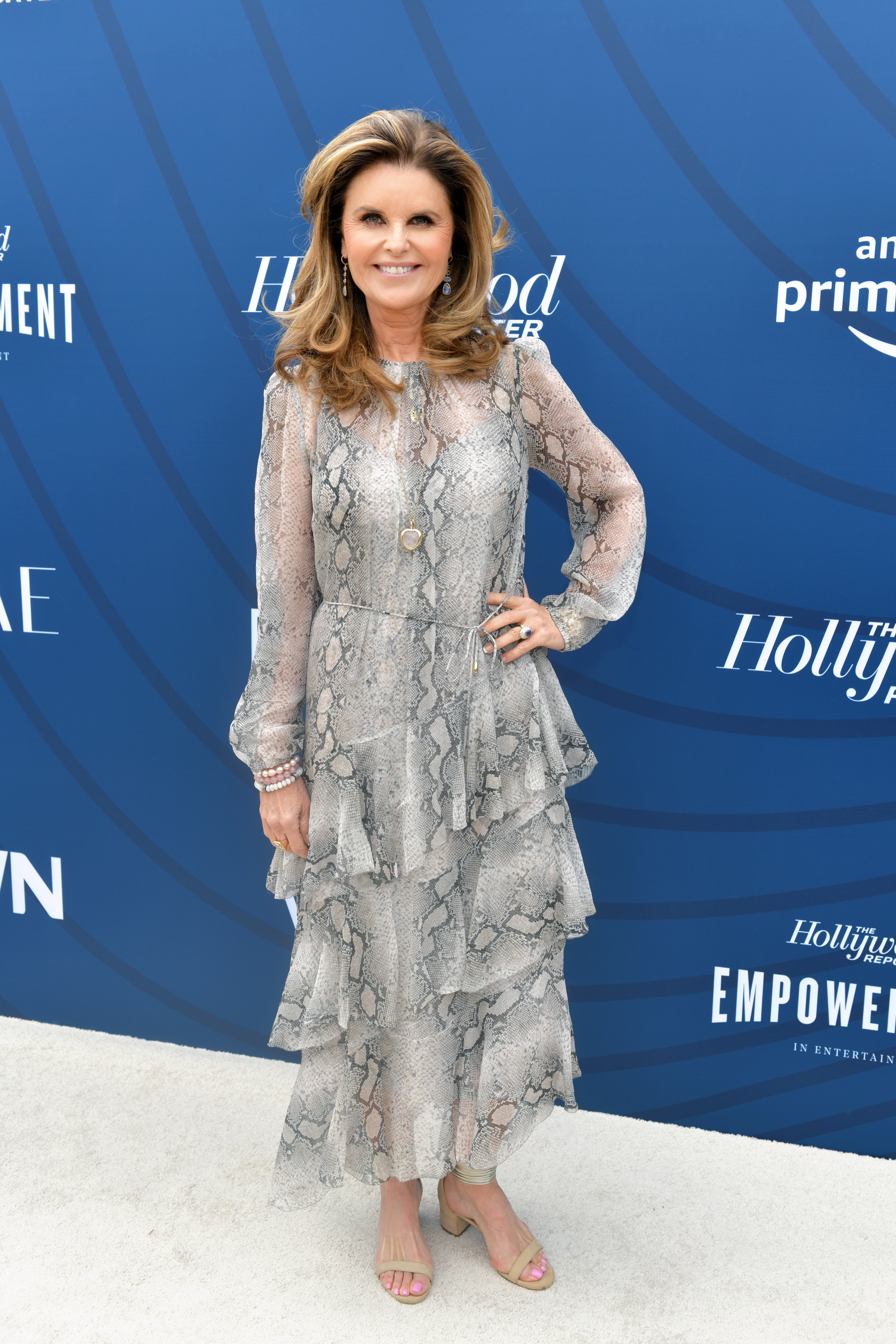 Maria Shriver attends The Hollywood Reporter's Empowerment In Entertainment Event 2019 at Milk Studios on April 30, 2019, in Hollywood, California. | Source: Getty Images
The former California first lady's different look stirred up many mixed reactions from netizens. Some users took to social media to criticize Shriver's looks. One user wrote:
"WHAT DID MARIA SHRIVER DO TO HER FACE? Scary look."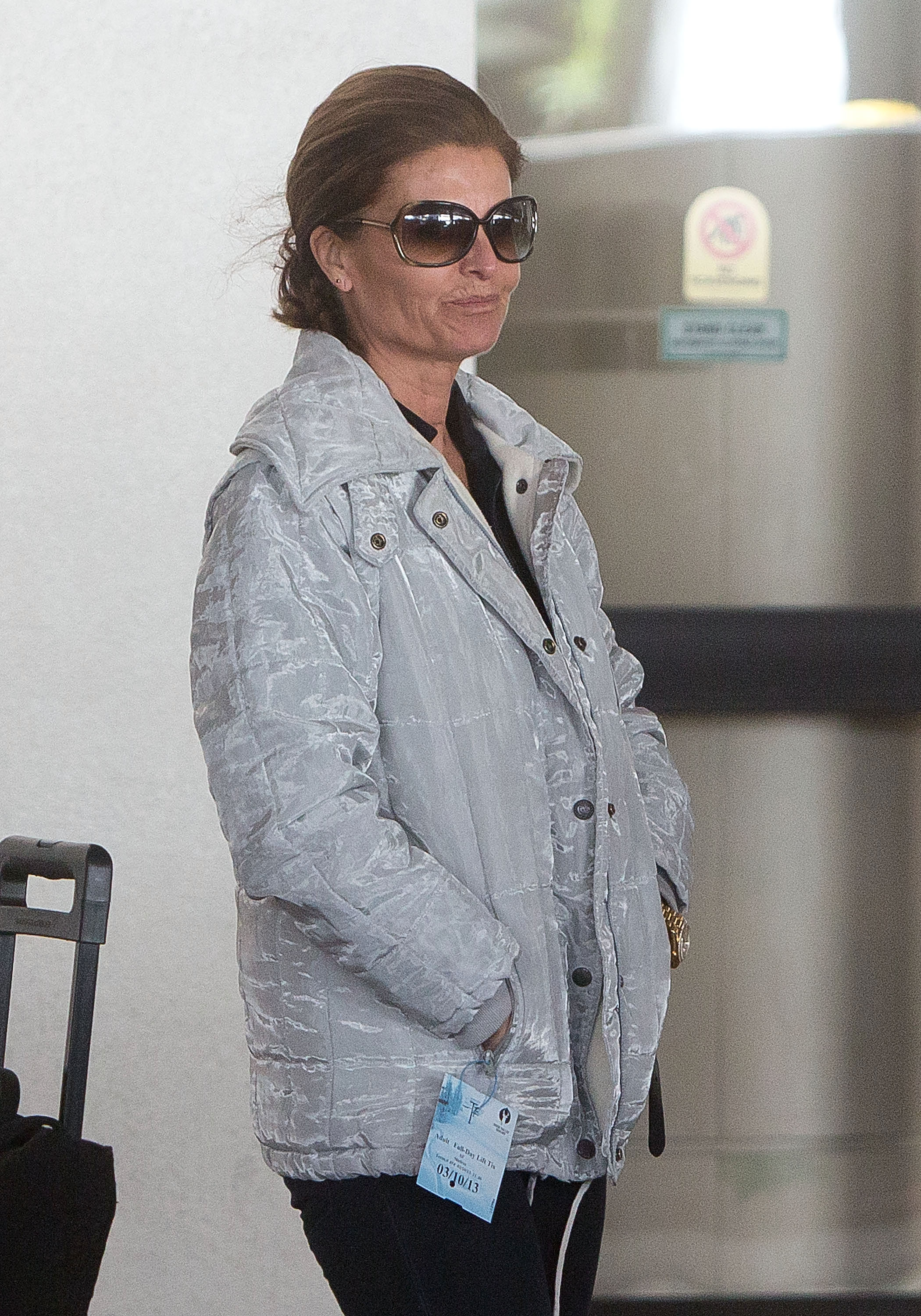 Maria Shriver is seen at Los Angeles International Airport on March 11, 2013, in Los Angeles, California. | Source: Getty Images
Another respondent noted:
"It's so sad when women do this to themselves. It never, ever looks good when they mess with their faces. Ever."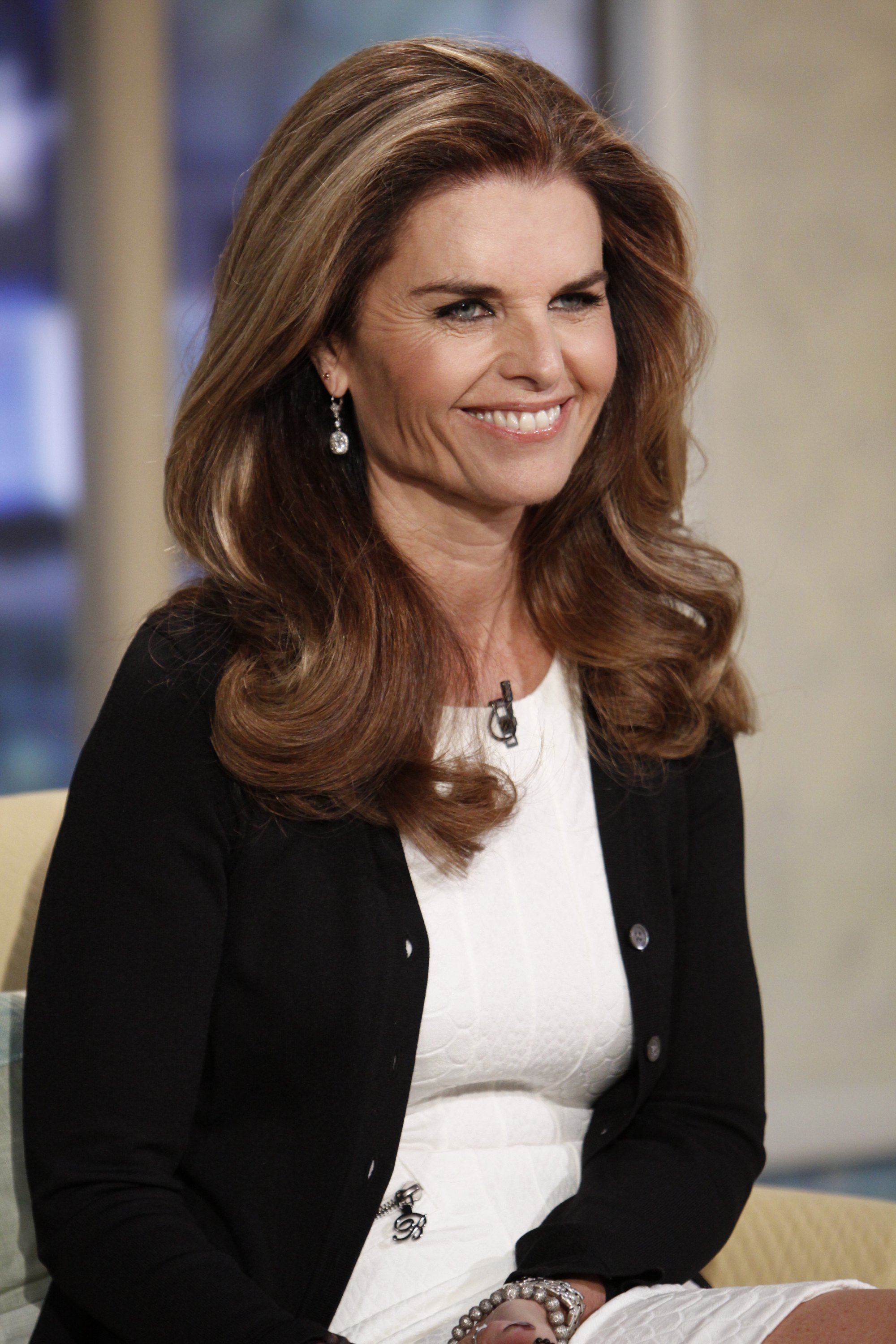 Maria Shriver brings her mission to cure Alzheimer's to GOOD MORNING AMERICA, 10/18/10, airing on the Walt Disney Television via Getty Images Television Network. | Source: Getty Images
A third user shared the same sentiment, noting that Shriver's face looked like a plastic surgery gone wrong, while another wrote:
"WTH happened to Maria Shriver."
A fifth user explained that Shriver's unrecognizable look was not just aging and lack of makeup. According to the tweep, she had undergone more surgery than Michael Jackson.
While some netizens bashed Shriver, others had nothing but kind words to say about her appearance. One tweep noted:
"Big deal, she's not wearing any makeup and hasn't bothered to do her hair, leave her alone."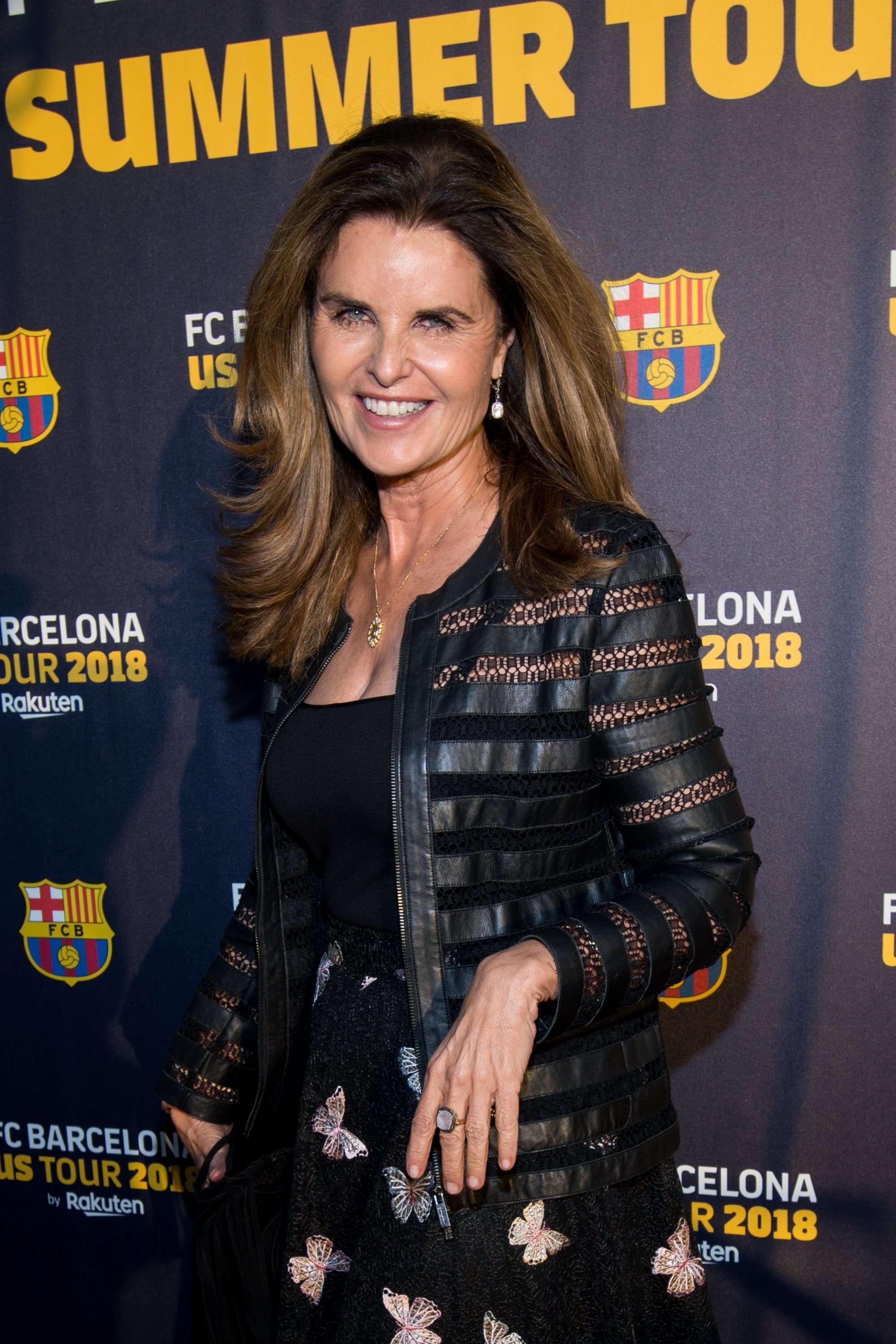 Maria Shriver attends the 'FC Barcelona Welcome Party' at Waldorf Astoria Beverly Hills on July 27, 2018, in Beverly Hills, California. | Source: Getty Images
Another respondent commented:
"Why do men feel the need to tell beautiful women like @mariashriver how they should look? What makes them think they have the right to assume what she's done to her body. There's nothing wrong with turning back time. Maybe she just had #Ultherapy."
An eighth user also asked to give Shriver a break, noting that she does not move around with a makeup artist, while another mentioned that Shriver was allowed to do whatever she wanted with her body, as it was hers.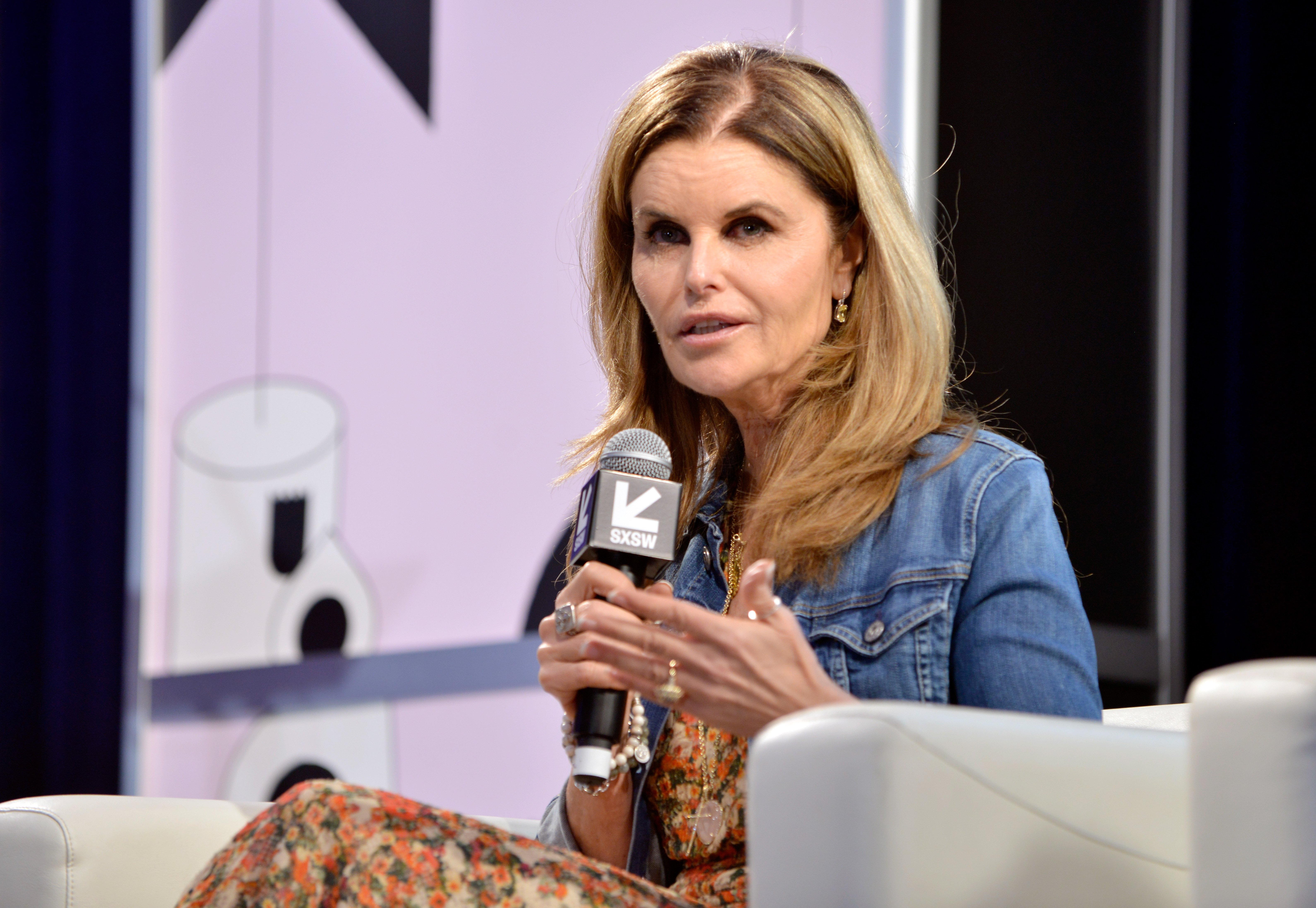 Maria Shriver speaks onstage at Featured Session: Maria Shriver, Alexandra Socha, and Farida Sohrabji with Ashley C. Ford during the 2019 SXSW Conference and Festivals at Austin Convention Center on March 8, 2019, in Austin, Texas. | Source: Getty Images
Despite all of the reactions from netizens, Shriver has not reacted, as the journalist appears to be keeping to her word by staying away from social media for some time.
Please fill in your e-mail so we can share with you our top stories!