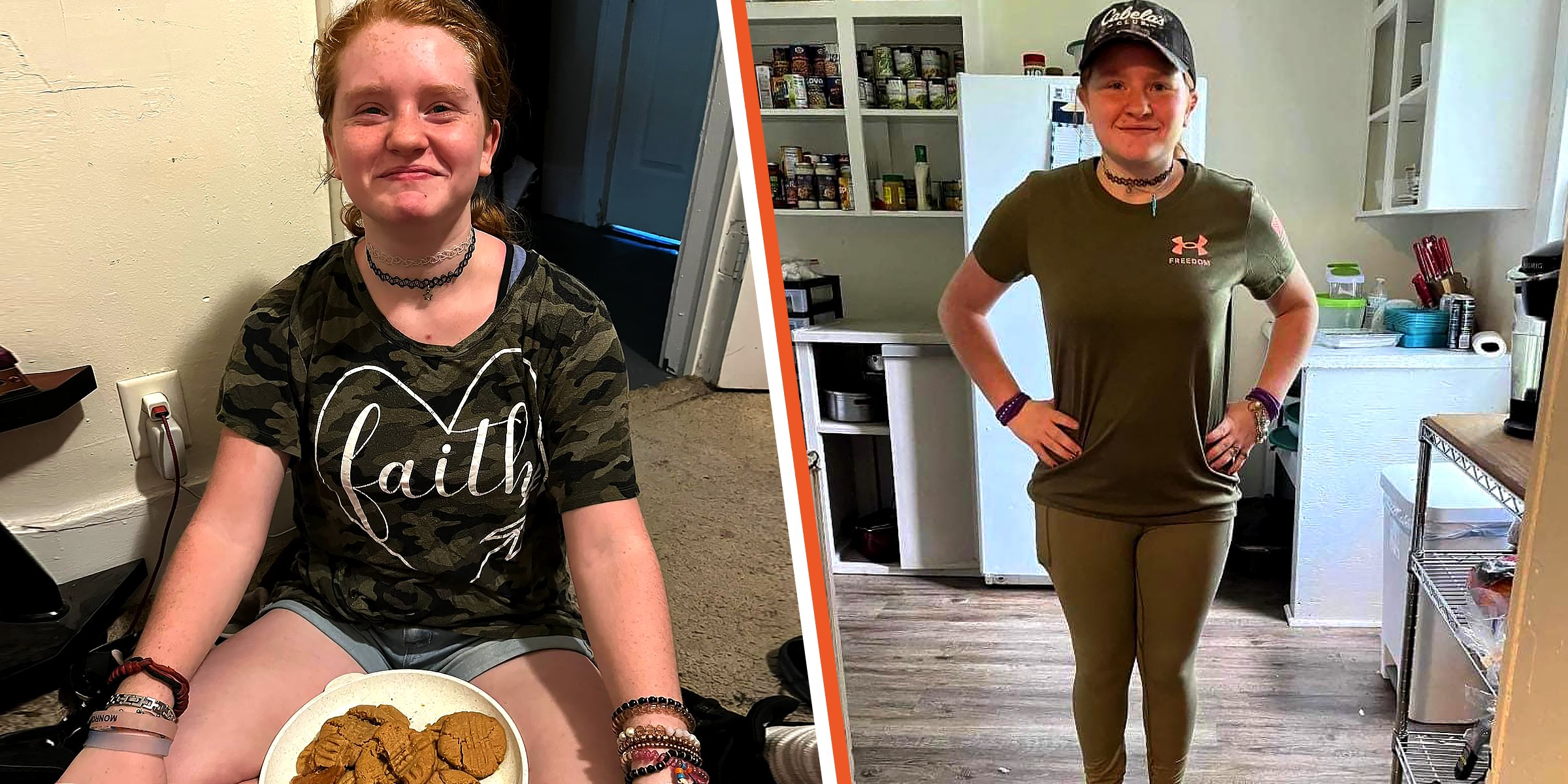 Facebook.com/marthajean222 - Facebook.com/thomas.pepper.10
Michigan Girl, 14, Dies Days before Going to High School – Mom Shares Her Final Moments

A family looked forward to sending their daughter off to high school when an unexpected incident turned their world topsy-turvy. What was meant to be a joyous occasion was overshadowed by heart-shattering pain and trauma, coupled with a mother's longing for her beloved child.
There are some things in life one can never fully be prepared for, and losing a loved one is one of them. No matter how hard we try, coping with a dear one's loss can weigh on our emotional and mental well-being.
Handling grief can be mind-boggling, and coming to terms with reality is easier said than done. Healing can be far more complicated in cases where the pain continues to ebb and flow. The mother in today's story experienced a similar scenario.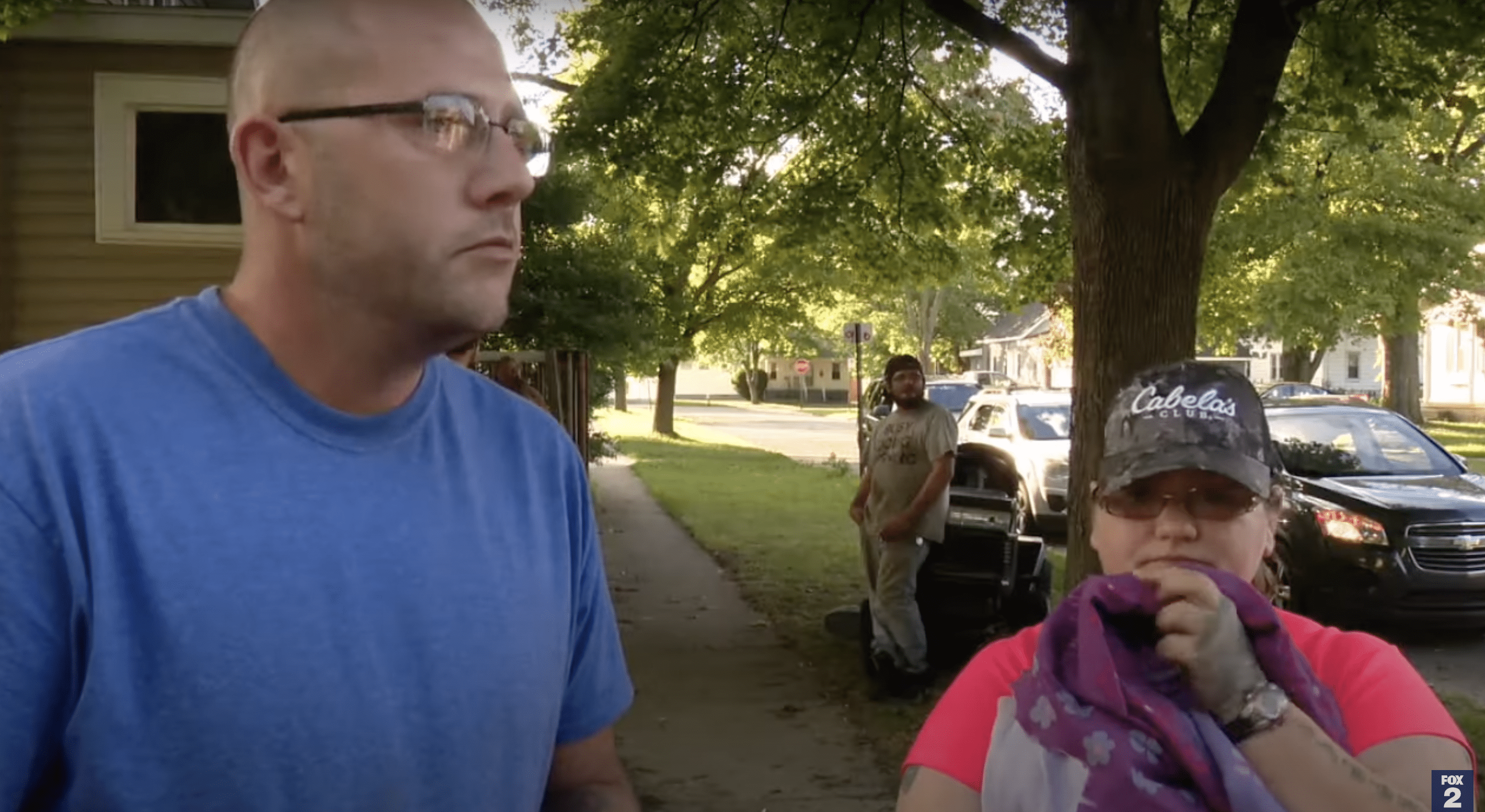 Edward Jacobsen and Marthajean Spaulding. | Source: YouTube.com/FOX 2 Detroit
A KIND-HEARTED SOUL
Elizabeth Jacobsen, 14, lived with her family on the 1400 block of Peters Street, Monroe, Michigan. Her parents, Edward Jacobsen and Marthajean Spaulding, described their girl as a bright, happy-go-lucky child who was always fun to be around.
While the broken power lines could be repaired, nothing would ever fix Edward and Spaulding's shattered hearts.
Per Spaulding, anyone who met her daughter fell in love with her beautiful soul and kind heart. Elizabeth was wise beyond years, and according to her family, she had her entire future mapped out at the tender age of 14. Sadly, there was one thing she didn't see coming.
THE NIGHT THAT CHANGED EVERYTHING
On the night of Monday, August 29, 2022, the teenager reportedly went for a walk in the backyard with her best friend. It was a typical day for the Jacobsen family, and there was no hint of trouble. For the past few days, they had been preparing to celebrate Elizabeth's entry into high school.
Neither Edward nor Spaulding knew what awaited them until the unimaginable happened. The couple lost their sweet girl that night, and the tragedy was so surreal that they couldn't come to terms with it. The devastated parents entered denial mode because they weren't ready to accept that their baby girl was no more.
It was a night that would forever stay etched in their minds and hearts — leaving a gaping hole that would never be filled. But the question was: what led to young Elizabeth's sudden demise?
A HEART-RENDING INCIDENT
A massive thunderstorm hit several parts of Michigan late Monday afternoon, toppling trees and downing power lines. Over 375,000 residents experienced power cuts following the storms.
Several schools across Michigan, including almost two dozen in Detroit only, were forced to shut down due to outages. By the time Elizabeth and her friend went for a walk, the storm was said to be over, and the skies were clear.
However, the two youngsters met with an unfortunate accident outside. Elizabeth's step-sister and namesake, Elizabeth Chalupka, wrote on GoFundMe:
"Elizabeth and her friend were outside walking and thought they smelt a bonfire; she reached down to grab what she thought was a stick but was part of the downline."
THE DISTRAUGHT PARENTS
While paramedics arrived on the scene and tried their best to help Elizabeth, she was fatally electrocuted because of the water and active downlines. The heart-rending tragedy devastated the teen girl's family. A heartbroken Spaulding expressed:
"I'm CPR and first aid certified and I couldn't even touch my daughter."
Elizabeth's parents said they called 911 immediately, but the situation got so out of hand that they didn't know they would lose their baby girl. While the broken power lines could be repaired, nothing would ever fix Edward and Spaulding's shattered hearts.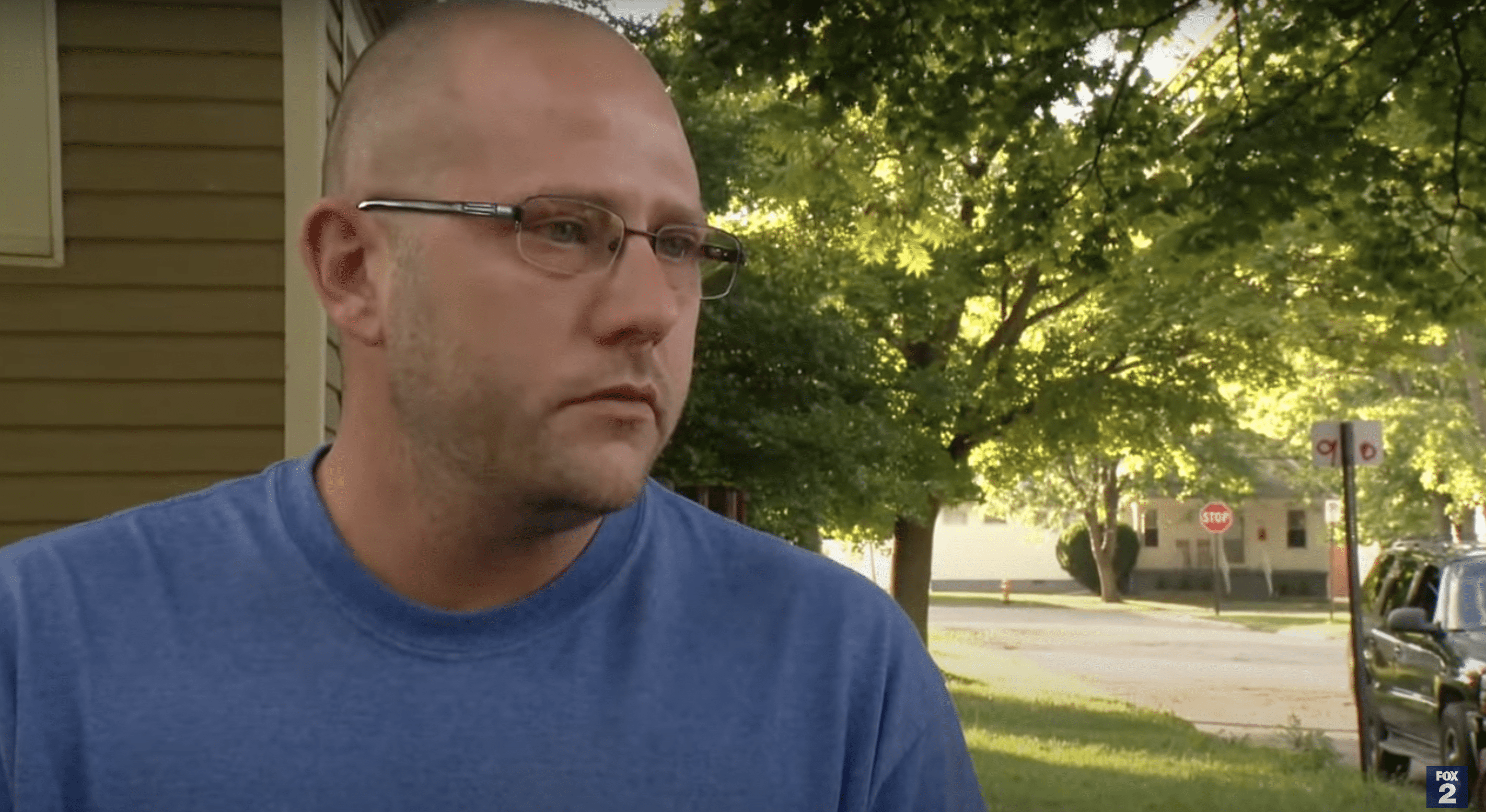 Edward Jacobsen gets emotional while remembering his late daughter. | Source: YouTube.com/FOX 2 Detroit
A YOUNGSTER WITH BIG DREAMS
Spaulding explained that she was going about her usual day when her daughter's friend came running inside the house and narrated everything. A devastated Edward gathered himself to remember his little princess and added:
"Even though she was a girl, she loved being into cars, a very big tomboy, she helped me build a hot rod that I race."
Per Elizabeth's family, she was a confident girl who loved animals and being outdoors. Spaulding revealed that her daughter had big goals and dreams and wanted to be a cop.
A BIG-HEARTED GIRL
The livid parents said that had they known there was a broken power line in their backyard, they would have never let Elizabeth and her friend go outside. The Monroe Police Department also confirmed the heartbreaking news in a Facebook post, a part of which read:
"Officers on scene learned that the victim was walking with a friend in the backyard of her residence and believed that they could smell a bonfire. The victim reached for what she believed was a stick, however, it was the charged electrical line."
Elizabeth's cousin described her as a sweet, kind, and loving person with a heart of gold. As of August 31, the GoFundMe account created for the late teenager has raised over $6,000.
REMEMBERING THE TEENAGER
Many people fondly remembered Elizabeth, including family, friends, and school teachers. Former Monroe Public Schools superintendent Julie Everly described the late teen girl as "a ray of sunshine." Her middle school teacher, Shawn Polak, expressed:
"I was fortunate to know her. I will always have a place in my heart for her."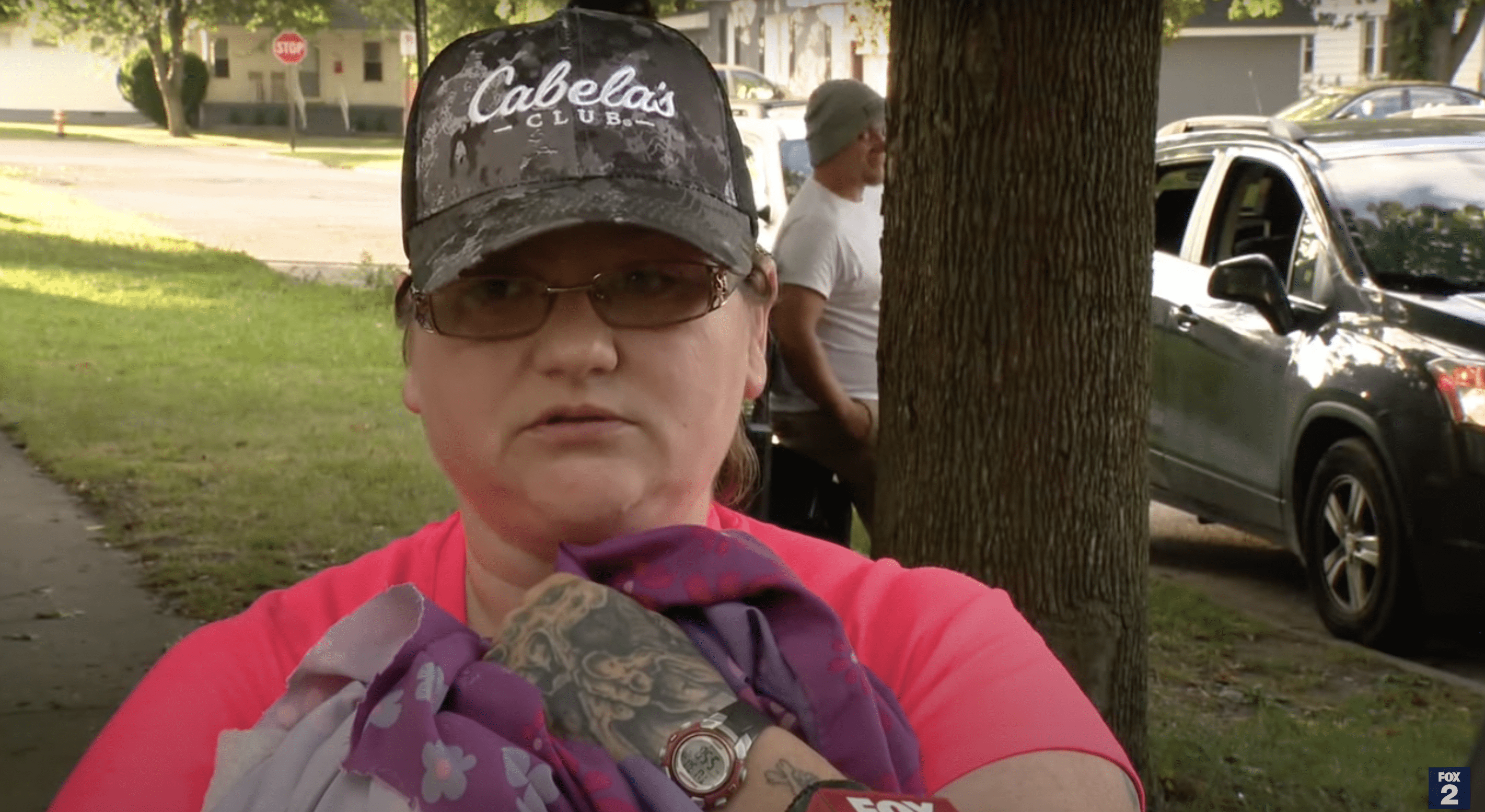 Marthajean Spaulding is seen clutching her daughter's blanket. | Source: YouTube.com/FOX 2 Detroit
FOREVER CLOSE TO HER HEART
Elizabeth's parents continue to reel from the loss of their beloved girl. Holding her daughter's favorite blanket close to her chest, a grief-stricken Spaulding shared:
"Her pop is still by the couch. She made a baked potato and some of it is still on my dining room table. I don't know what to do. I'm numb."
DTE has advised everyone to be careful in the wake of the stormy weather, constant power cuts, and the gut-wrenching tragedy that befell the Monroe teen. The energy provider cautioned people not to go near downed power lines, which could sometimes be hidden.
COMMENTS FROM READERS
Per sources, DTE would cover the late youngster's funeral expenses, and the GoFundMe donation would help support Elizabeth's family. Several netizens left messages of support for the bereaved family:
"So sad. Sending prayers to her family and friends. God bless you all."

— (@mary.alaimo.1) August 31, 2022
"I am sorry for the family and friends that have lost this young lady. My deepest sympathies."

— (@queeniejuliet) August 31, 2022
"I cannot imagine that poor family! Watching her knowing there isn't anything you can do to help. My prayers are with them."

— (@colleen.rose.562) August 31, 2022
Our hearts go out to Elizabeth's family and friends in this time of sheer difficulty and grief. May God ease their pain. Please remember this teenager and her loved ones in your heartfelt prayers.
Please fill in your e-mail so we can share with you our top stories!
The information in this article is not intended or implied to be a substitute for professional medical advice, diagnosis or treatment. All content, including text, and images contained on news.AmoMama.com, or available through news.AmoMama.com is for general information purposes only. news.AmoMama.com does not take responsibility for any action taken as a result of reading this article. Before undertaking any course of treatment please consult with your healthcare provider.