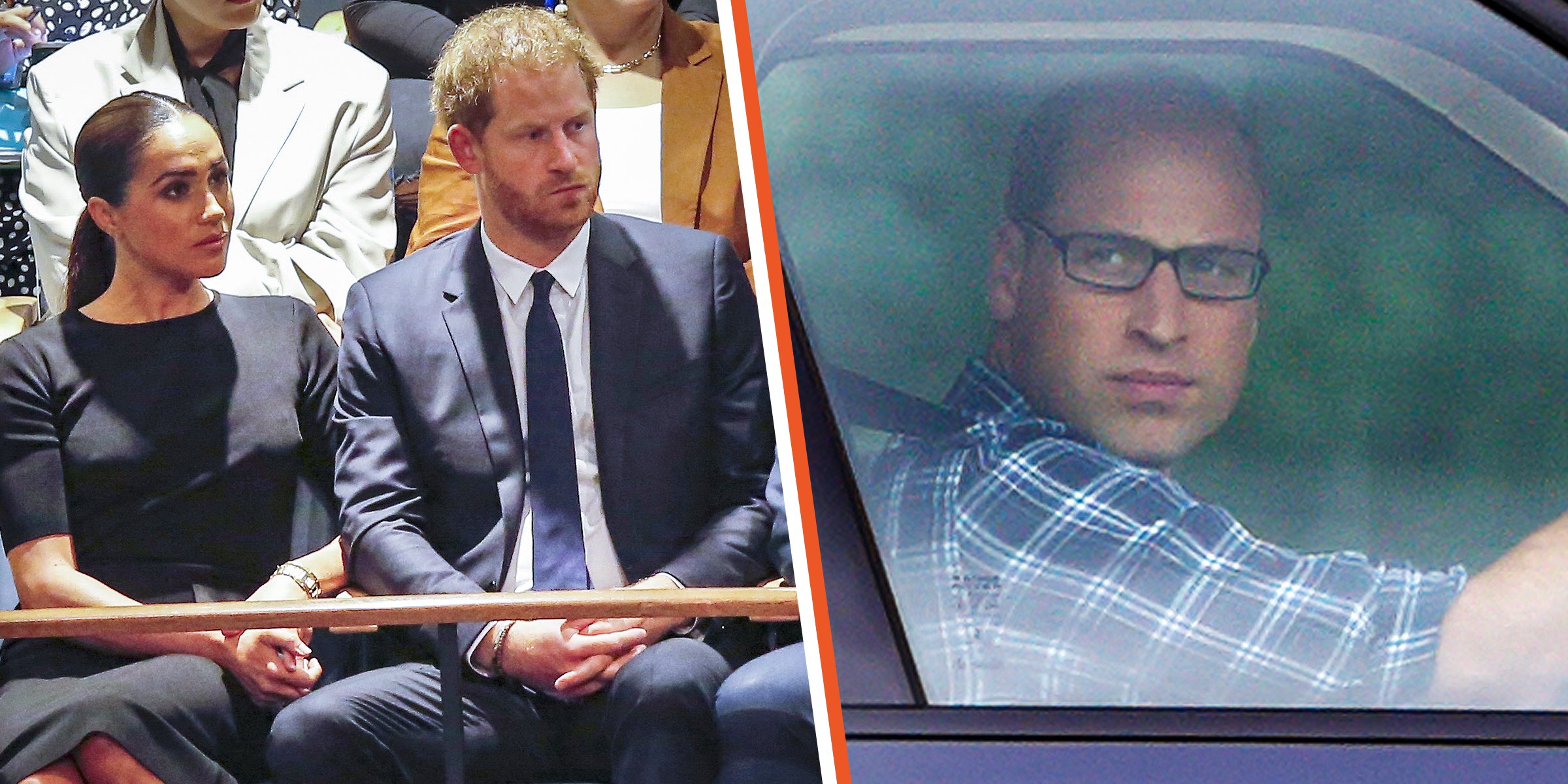 Getty Images
William Jumped in Car to 'Confront' Harry over Meghan after He 'Slammed the Phone Down,' Claims Documentary

Prince William and his brother Prince Harry have been feuding for years and never seem to agree on anything. A new well-sourced documentary now seeks to shed light on the extent of their disagreements.
The dispute between Harry and William reportedly started long before the younger brother married his wife, Meghan Markle. Sadly, it only became more pronounced after Harry began dating and walked down the aisle with the former "Suits" actress. But where did it all begin?
Years before he met his sweetheart in the summer of 2016, Harry would accompany his brother and sister-in-law Kate Middleton to premieres and other social gatherings. For the first several years, Harry did not mind and was happy to be part of the group as he was close to William and Kate.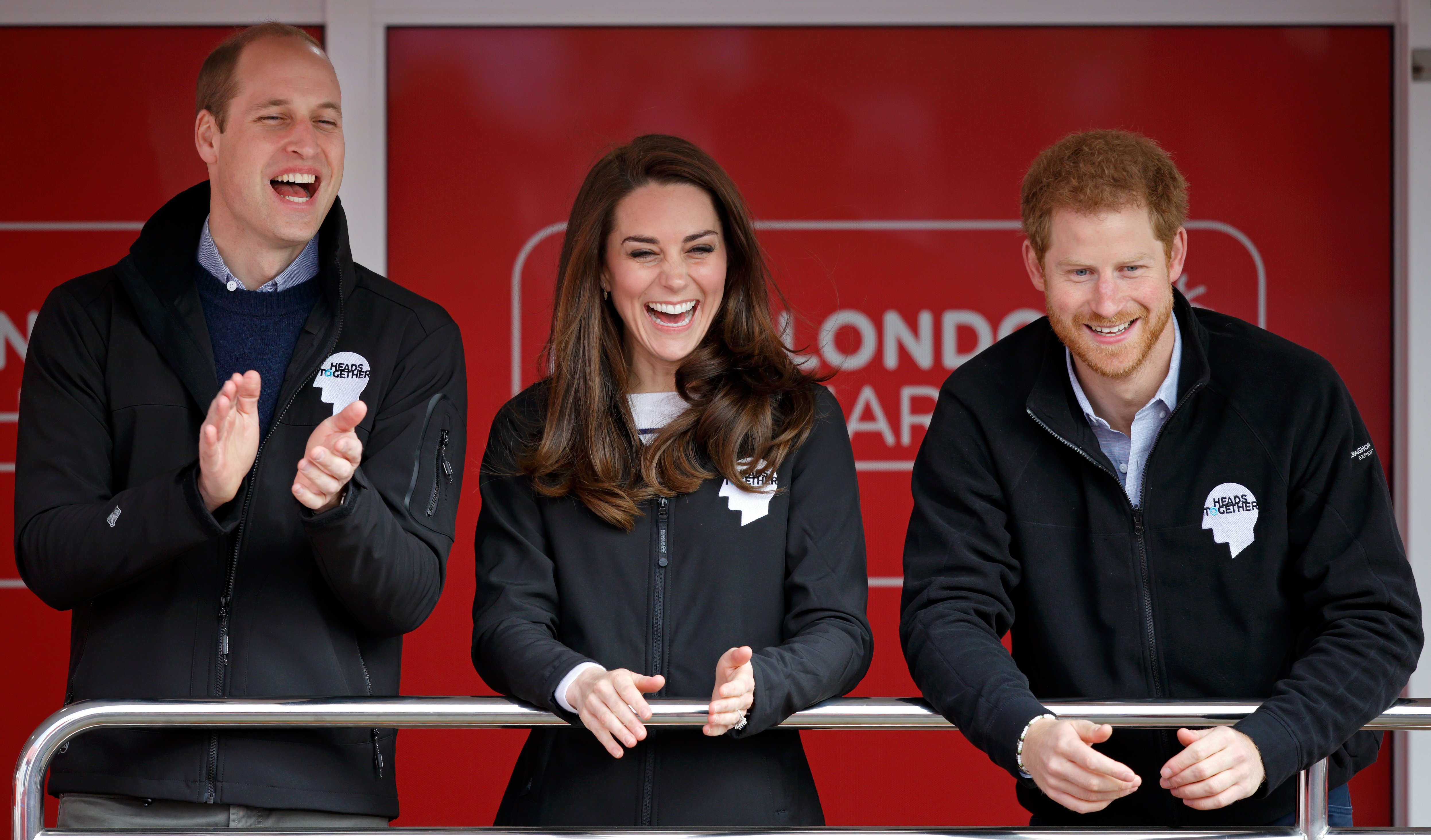 Prince William, Duke of Cambridge, Catherine, Duchess of Cambridge and Prince Harry cheer on runners as they start the 2017 Virgin Money London Marathon on April 23, 2017 in London, England. | Source: Getty Images
However, as years passed, he began feeling like a spare part. He became increasingly frustrated with living in William and Kate's shadow and wanted to change how things worked and control his own narrative.
His resolve to escape his brother's shadow resulted in a conflict between the two royals. However, a source tells The Telegraph that it was less of a rivalry between brothers and more of an issue of who would lead in various matters.
Tensions grew further upon Harry's engagement to Meghan in 2017 when William pulled him aside and asked if he was sure about his fiancée. The feud spilled over to the brothers' significant others even as Harry and Meghan's relationship progressed.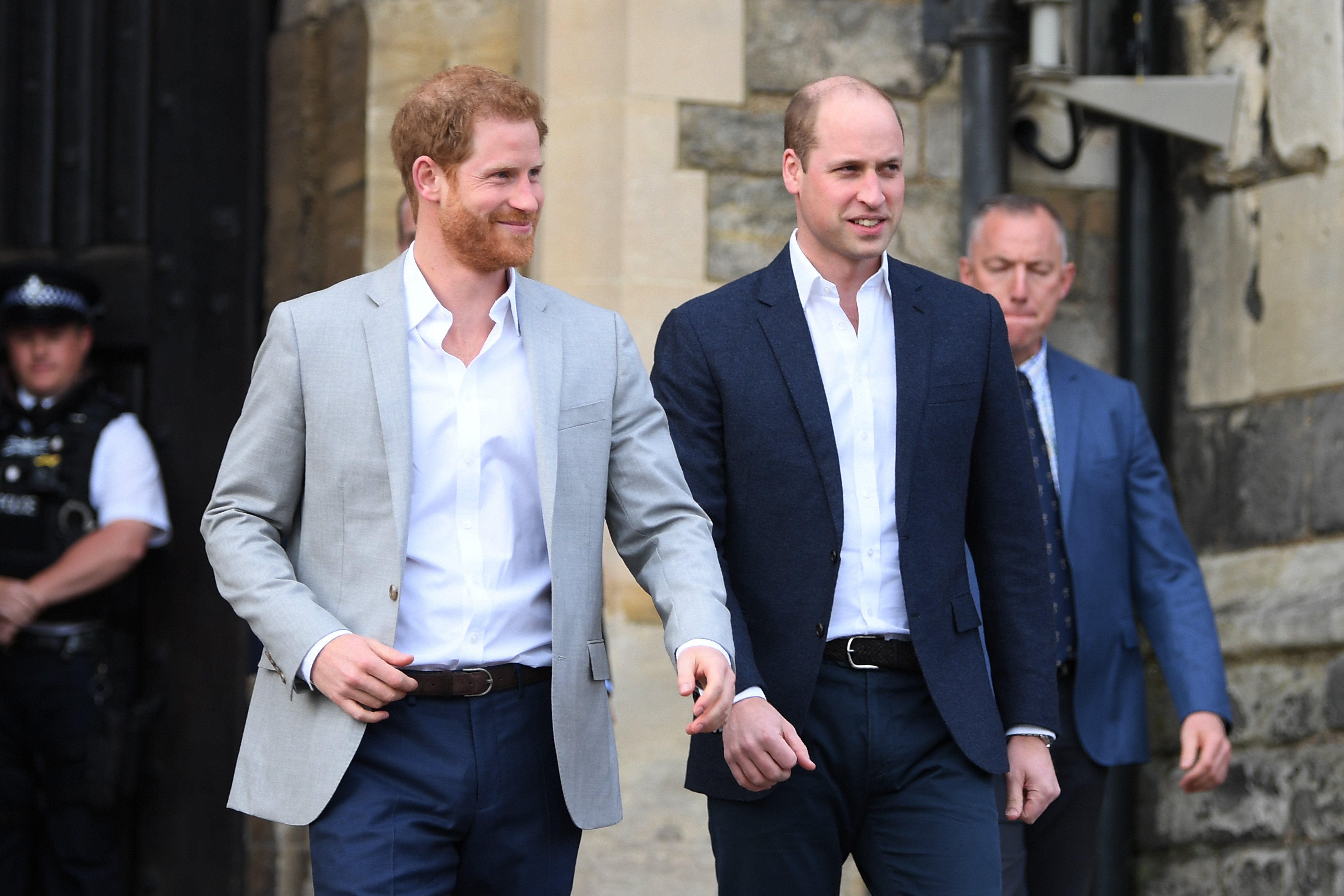 Prince Harry and Prince William, Duke of Cambridge embark on a walkabout ahead of the royal wedding of Prince Harry and Meghan Markle on May 18, 2018 in Windsor, England. | Source: Getty Images
Further reports claimed that Meghan and Kate were clashing and that Meghan had made the duchess of Cambridge cry during the wedding preparations after a misunderstanding over the bridesmaid's dresses.
According to "Finding Freedom," a biography of Harry and Meghan by authors Omid Scobie and Carolyn Durand, the two duchesses could not get past the distant politeness of when they first met. While the two would often be photographed together during social events, they barely spoke.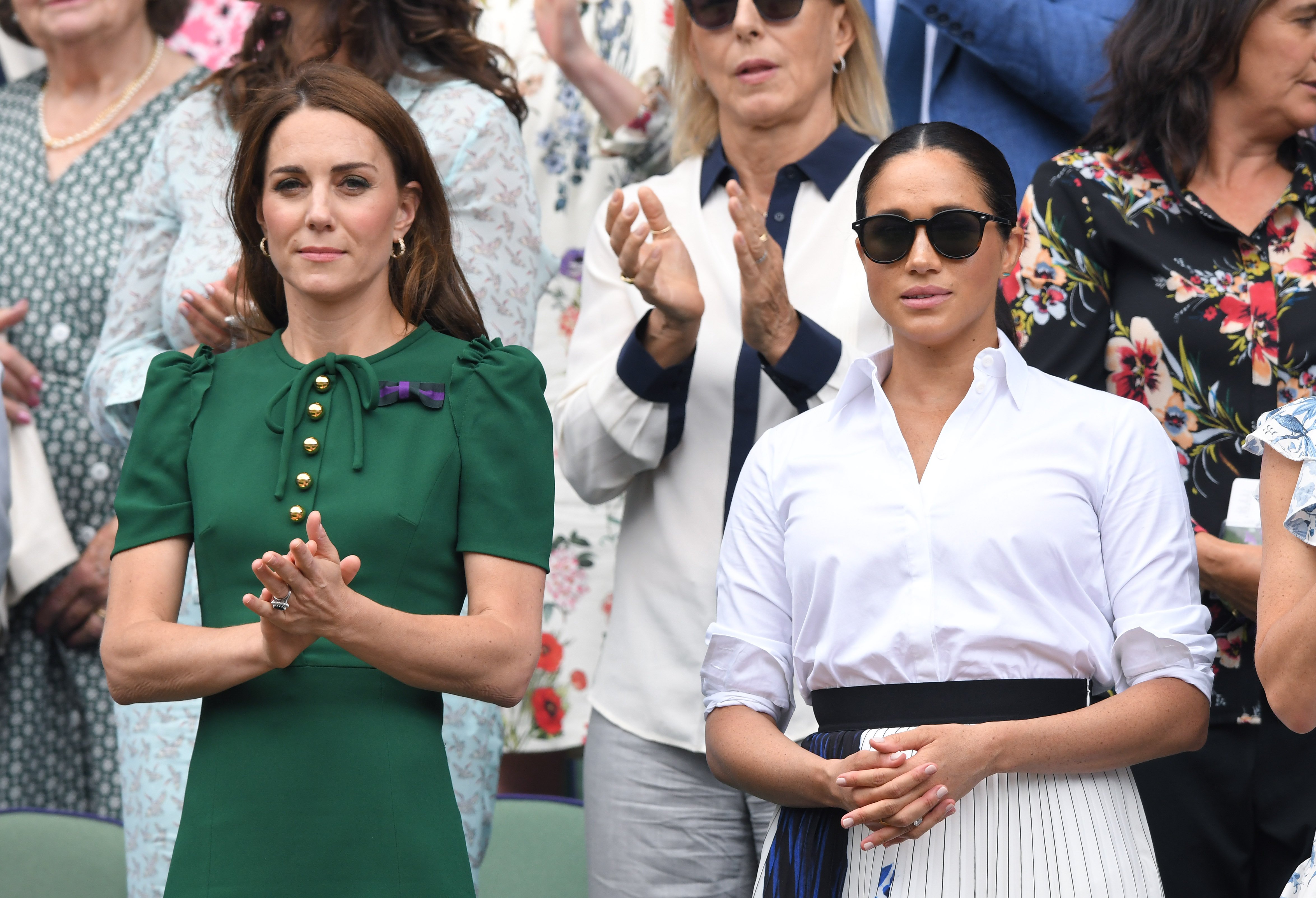 Catherine, Duchess of Cambridge and Meghan, Duchess of Sussex at All England Lawn Tennis and Croquet Club on July 13, 2019 in London, England | Source: Getty Images
While most of the feuding had been subtle, things came to a head at a Commonwealth service at Westminster Abbey, which according to the book, confirmed that the Sussexes' decision to step down from royal duty was the right one for all parties involved. During the service, the authors write, as The Sun reports:
"Although Meghan tried to make eye contact with Kate, the duchess barely acknowledged her."
HARRY AND WILLIAM'S HEATED ROW OVER MEGHAN MARKLE
While the feud between the two brothers has been ongoing for a while now, a new documentary "Red Line: William and Harry, The Enemy Brothers," seeks to shed more light on the siblings' relationship, chronicling their most intense feud thus far.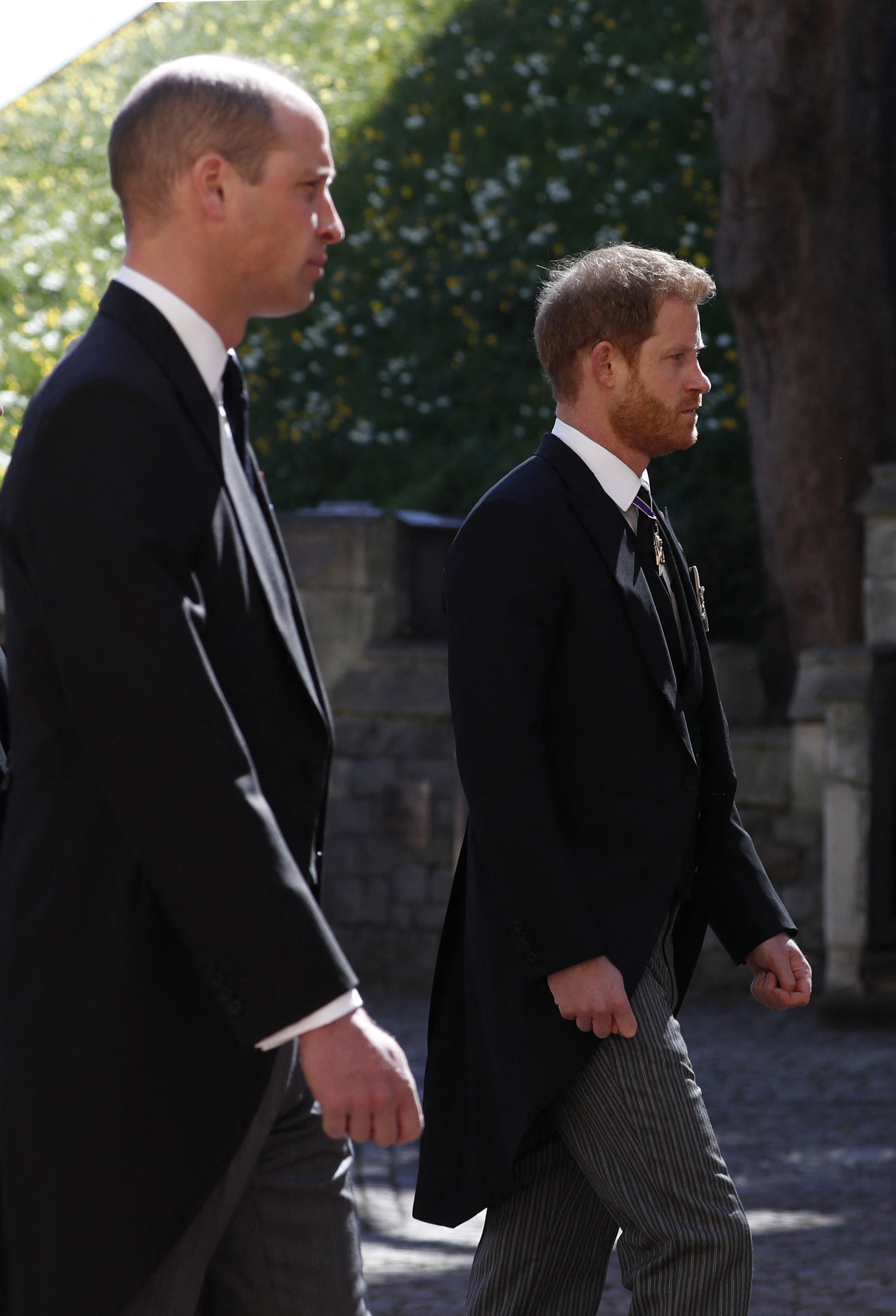 Prince William, and Prince Harry, during the ceremonial funeral procession of Britain's Prince Philip, Duke of Edinburgh to St George's Chapel in Windsor Castle in Windsor, west of London, on April 17, 2021 | Source: Getty Images
The French TV series, due on August 31, 2022, reports that the brothers had a talk down concerning Meghan's behavior. William reportedly called Harry to talk about Meghan's alleged harassment and bullying of staff, but Harry had been unwilling to listen or discuss any matters regarding his wife.
He is said to have slammed the phone down on William, who became so furious he stormed out, got in his car, and drove towards Kensington Palace to confront his younger brother. Royal author Pierrick Geais details the alleged argument, saying:
"William, who already didn't like his sister-in-law very much, became furious. He called Harry directly, and Harry slammed the phone down."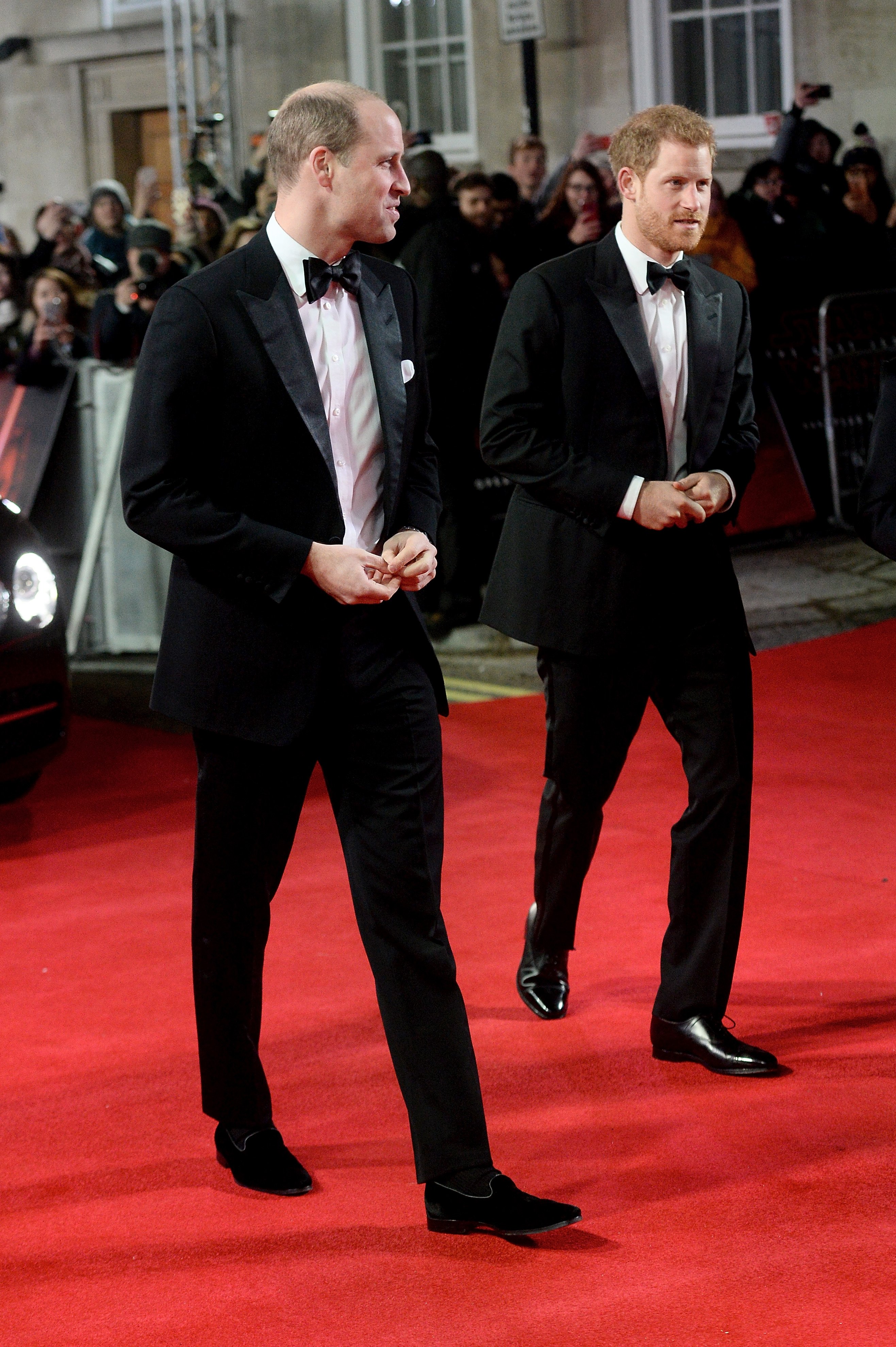 Prince William, Duke of Cambridge (L) and Prince Harry attend the European Premiere of 'Star Wars: The Last Jedi' at Royal Albert Hall on December 12, 2017 in London, England. | Source: Getty Images
The documentary has also made some sensational claims that Meghan is entirely to blame for the deteriorating relationship between Harry and William.
The conflict appears to also take precedence in their lives, even after spending lots of time apart. Due to the aggravated nature of their relationship, sources claim that the two families may not meet during the Sussexes upcoming Britain visit despite staying only 800 meters apart.
The Sussex, who will be jetting into Britain in September for a series of charity events, will live at their Frogmore Cottage, whose lease they renewed in April. On the other hand, the Cambridges, whose move to Kensington has been a topic of speculation for a long time, will be living at the Adelaide Cottage.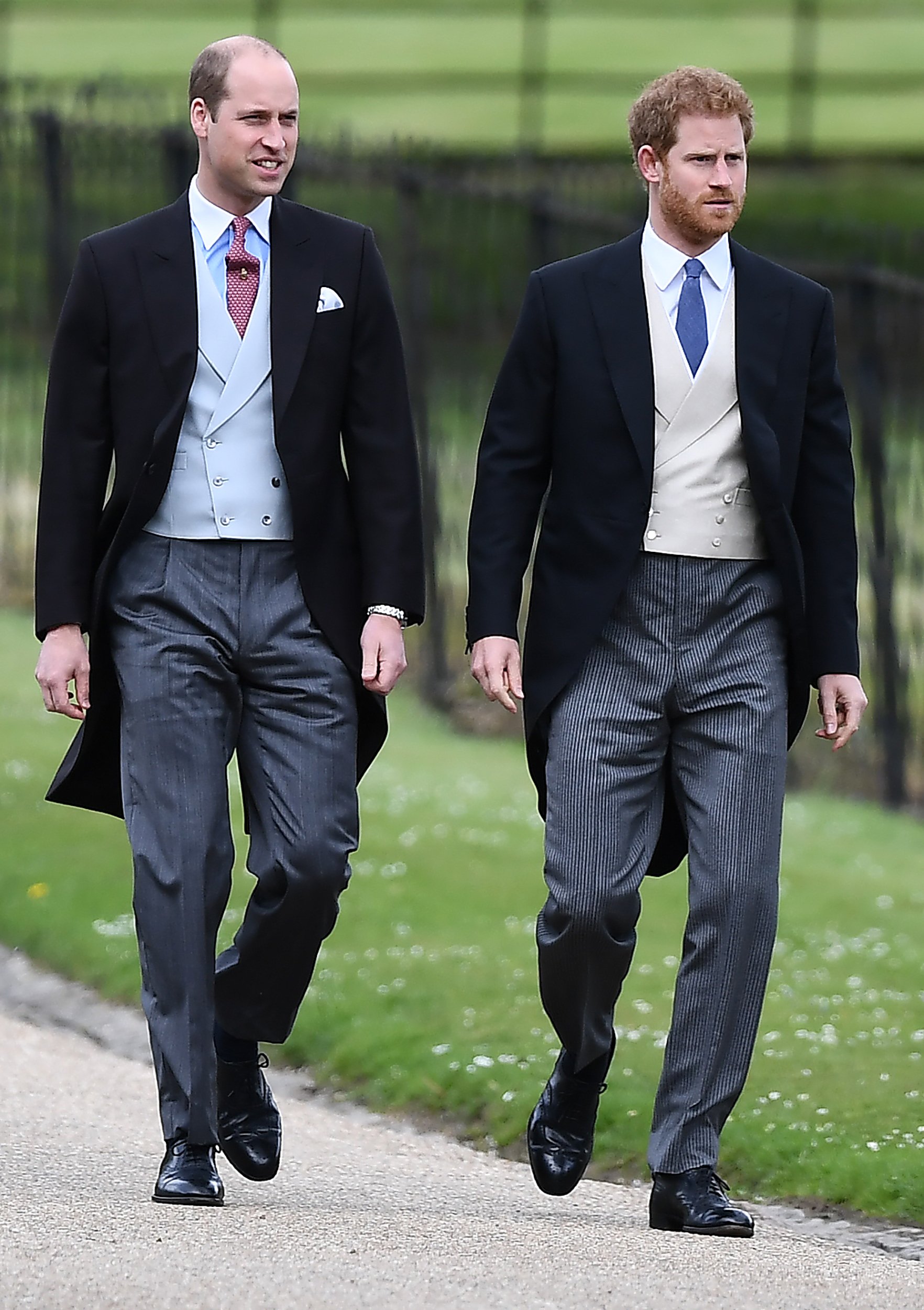 Prince Harry and Prince William ,at St Mark's Church in Englefield, west of London, on May 20, 2017. | Source: Getty Images
However, despite the close proximity of the two homes, insiders say that the brothers might not meet. It is unlikely that they will bump into each other unless they plan it.
While there is always the possibility of one family popping into the other's home with flowers as a peace offering, royal insiders say it is unlikely. The September visit will be the first time the two families will live so close to each other since the Sussexes exited Kensington.
MEGHAN'S CONFLICT WITH A STAFF
Meghan's bullying allegations became a matter of concern in March 2021 when claims emerged that she had bullied a royal advisor during her time at Kensington. She also allegedly bullied two personal assistants out of the palace and humiliated a third.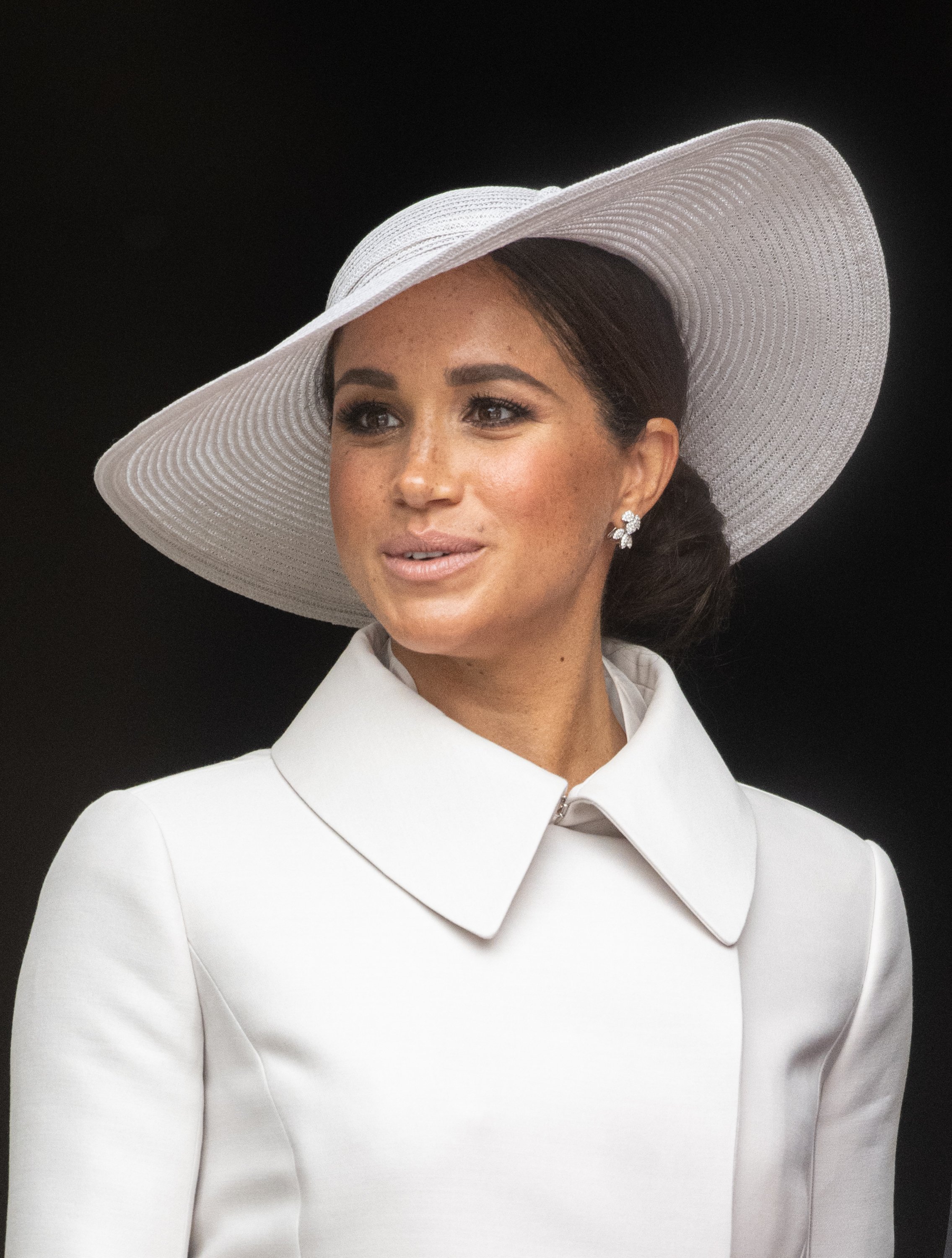 Meghan, Duchess of Sussex attends the National Service of Thanksgiving at St Paul's Cathedral on June 03, 2022 in London, England | Source: Getty Images
According to the claims, the staff members became traumatized by Meghan's alleged bullying, pushing some of them to resign from the Royal Household to escape her aggression. They also reportedly put up a Whatsapp group dubbed "The Sussex Survivors' Club." Meghan never once commented on the scandal.
The series also reports on an email written to William's then-private secretary, Simon Case, by the Sussexes former communications secretary, Jason Kauff.
The 2018 message states that Kauff had received report after report from various people who had witnessed firsthand the duchess's unacceptable behavior towards a staff member he referred to as Y.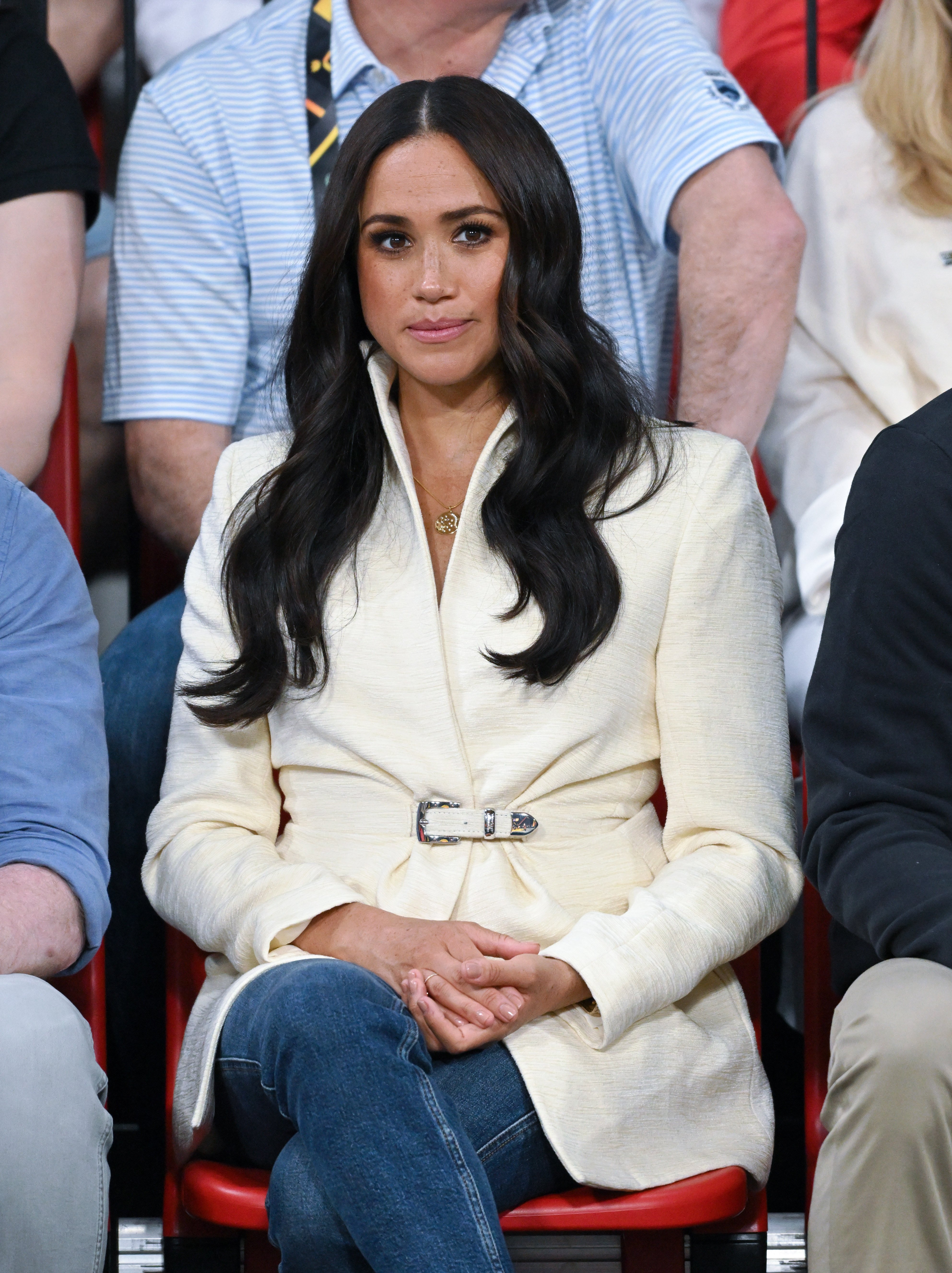 Meghan, Duchess of Sussex watches the sitting volley ball competition on day 2 of the Invictus Games 2020 at Zuiderpark on April 17, 2022 in The Hague, Netherlands | Source: Getty Images
One bullying victim was reportedly so afraid of Meghan that she felt sick at the prospect of speaking to the duchess. The Times Royal correspondent, Valentine Low, says in the upcoming documentary, as The Sun reports:
"There was a person who was so terrified by a conversation she was about to have with Meghan that she said, 'I feel sick.'"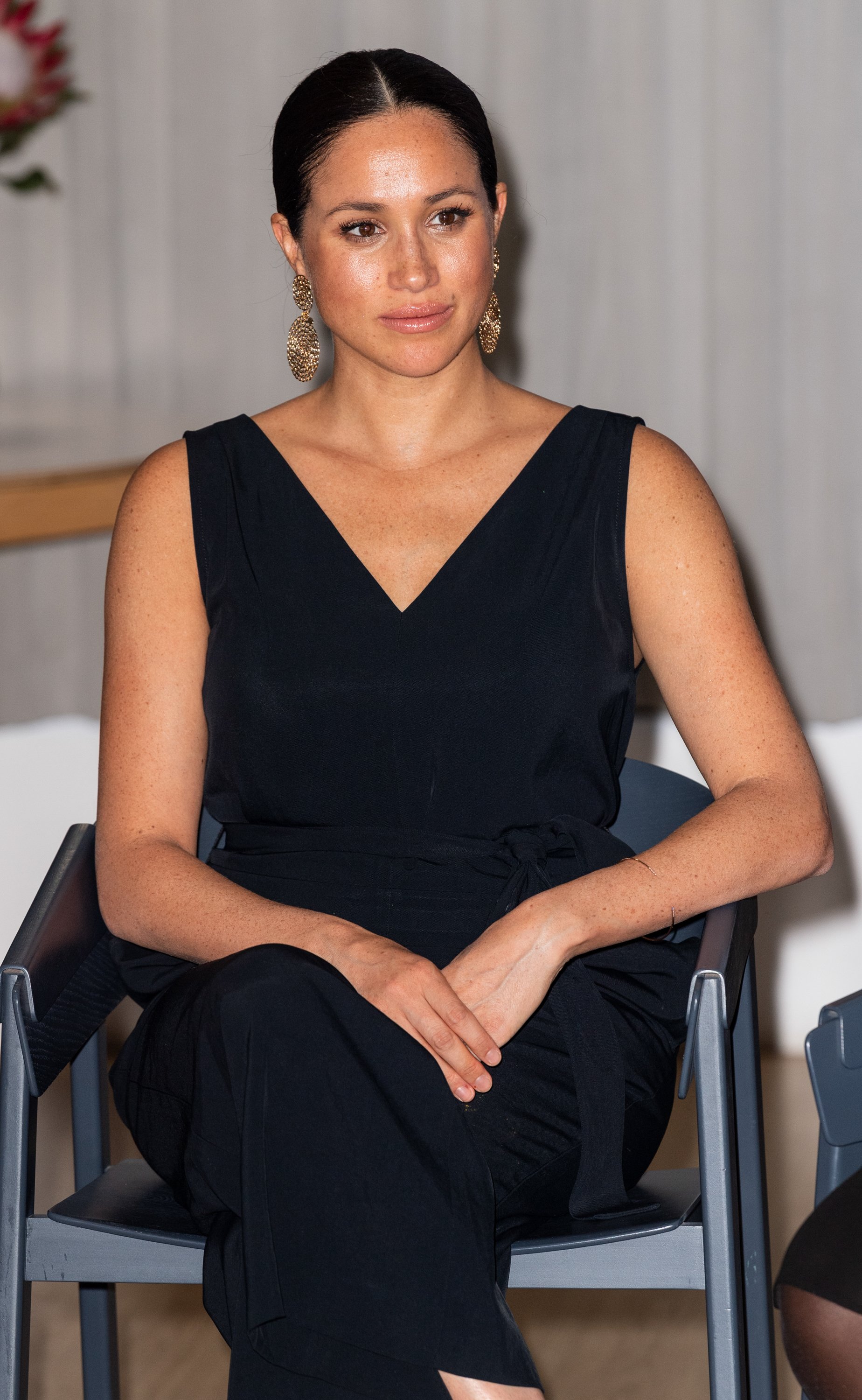 Meghan, Duchess of Sussex during the royal tour of South Africa on September 25, 2019 in Cape Town, South Africa. | Source: Getty Images
Following the claims, Buckingham Palace initiated a legal investigation into the matter with the promise that they would release the findings. The probe is since complete, but to the chagrin of many royal fans, the results will remain a highly guarded secret within the Palace walls.
Critics have questioned the essence of the sensitive inquiry, wondering whether the probe was necessary if the plan was to keep the findings confidential, with some claiming it is a royal cover-up.
Please fill in your e-mail so we can share with you our top stories!