Meghan Markle Addresses Rumors about Feud with Kate Middleton Ahead of Her Wedding Day in 2018
Meghan Markle addressed the rumors of her rift with Kate Middleton ahead of her wedding day in 2018, clearing the air about the speculations that she made Kate cry over bridesmaid dresses.
Among the numerous topics, Prince Harry and Meghan Markle discussed the rumored rift between her and sister-in-law Kate Middleton was brought up during their tell-all interview with Oprah Winfrey.
The Duchess of Sussex addressed the reports in the CBS special that aired on Sunday that she made Kate cry after they had a disagreement about the bridesmaid dresses in the weeks leading to her May 2018 nuptials.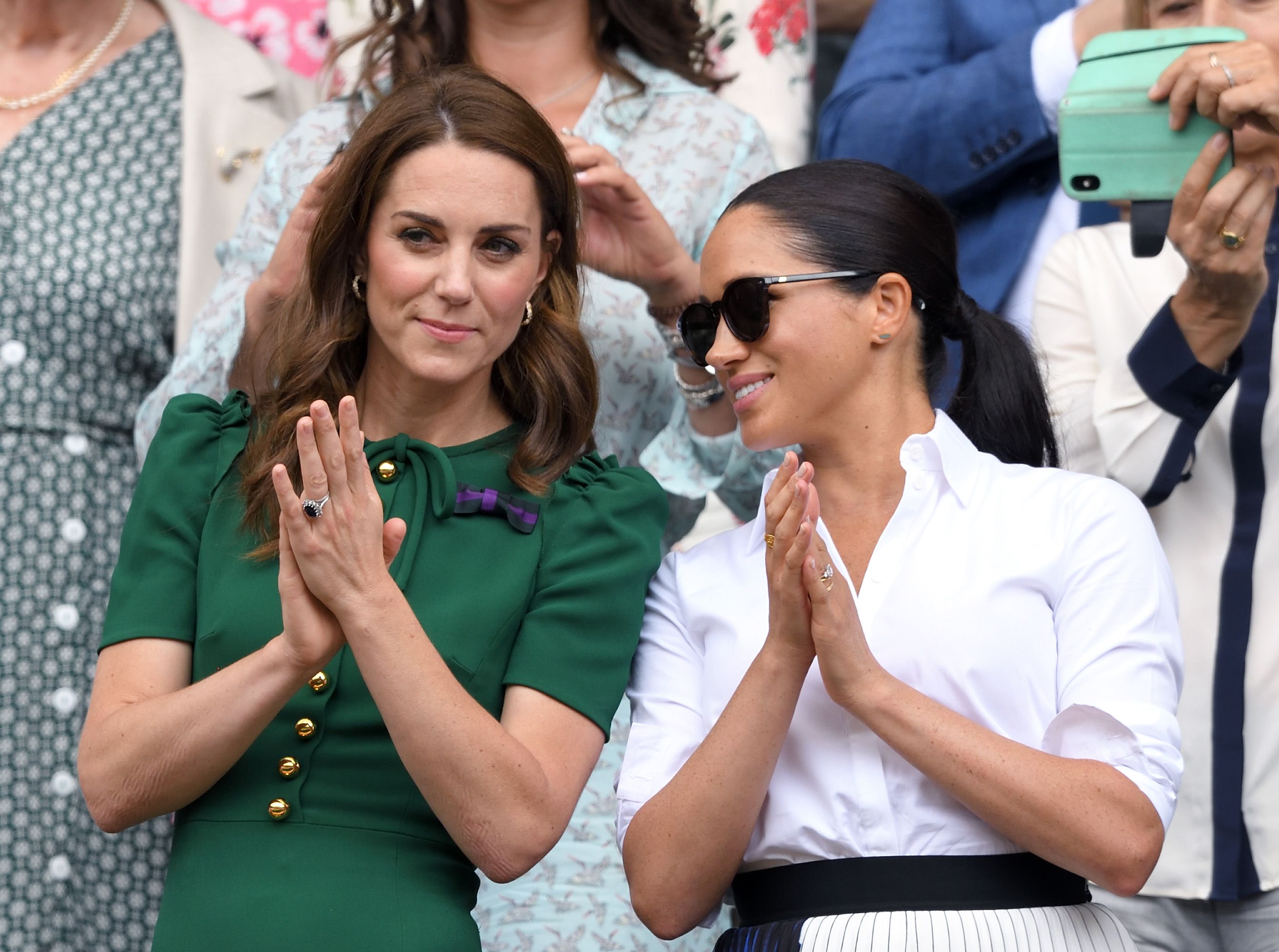 When Winfrey asked about the circumstances surrounding the report, Meghan cleared the air saying that she didn't make her sister-in-law cry. Instead, the reverse was the case. Meghan described the moment as a "turning point."
The former actress recalled that the week before the wedding was stressful, and Kate got upset about something which hurt Meghan's feelings and made her cry. However, her sister-in-law apologized and even sent her flowers.
Meghan noted that she wasn't trying to bring down Kate by telling her side of the story. However, she couldn't understand why no one in the institution attempted to come out with the truth despite what the tabloids published. 
The biography explained that the sisters-in-law never knew each other so well to become close pals or enemies.
Nevertheless, the soon-to-be mother-of-two mentioned that the Duchess of Cambridge was a "good person," and she had forgiven her. Unfortunately, the media always found a way to pit them against each other. In her words: 
"So much of what I have seen play out is this idea of polarity where if you love me, you don't have to hate her. And if you love her, you don't need to hate me."
According to the royal biography "Finding Freedom" by Omid Scobie and Carolyn Durand, Meghan and Kate were never at loggerheads. The authors noted that while the duchesses couldn't be described as friends, they were certainly not enemies.
The biography explained that the sisters-in-law never knew each other so well to become close pals or enemies. Hence, many of the rumors, especially the one about the bridesmaid dresses, were false.
During her time as a senior member of the royal family, Meghan and Kate attended several joint outings, including many Wimbledon matches where they displayed a healthy relationship. However, rumors of their feud began in November 2018.
Months after Harry and Meghan's wedding, the couple announced their decision to leave Kensington Palace, which they shared with Prince William and Kate. This was believed to be the root of the speculated tension.