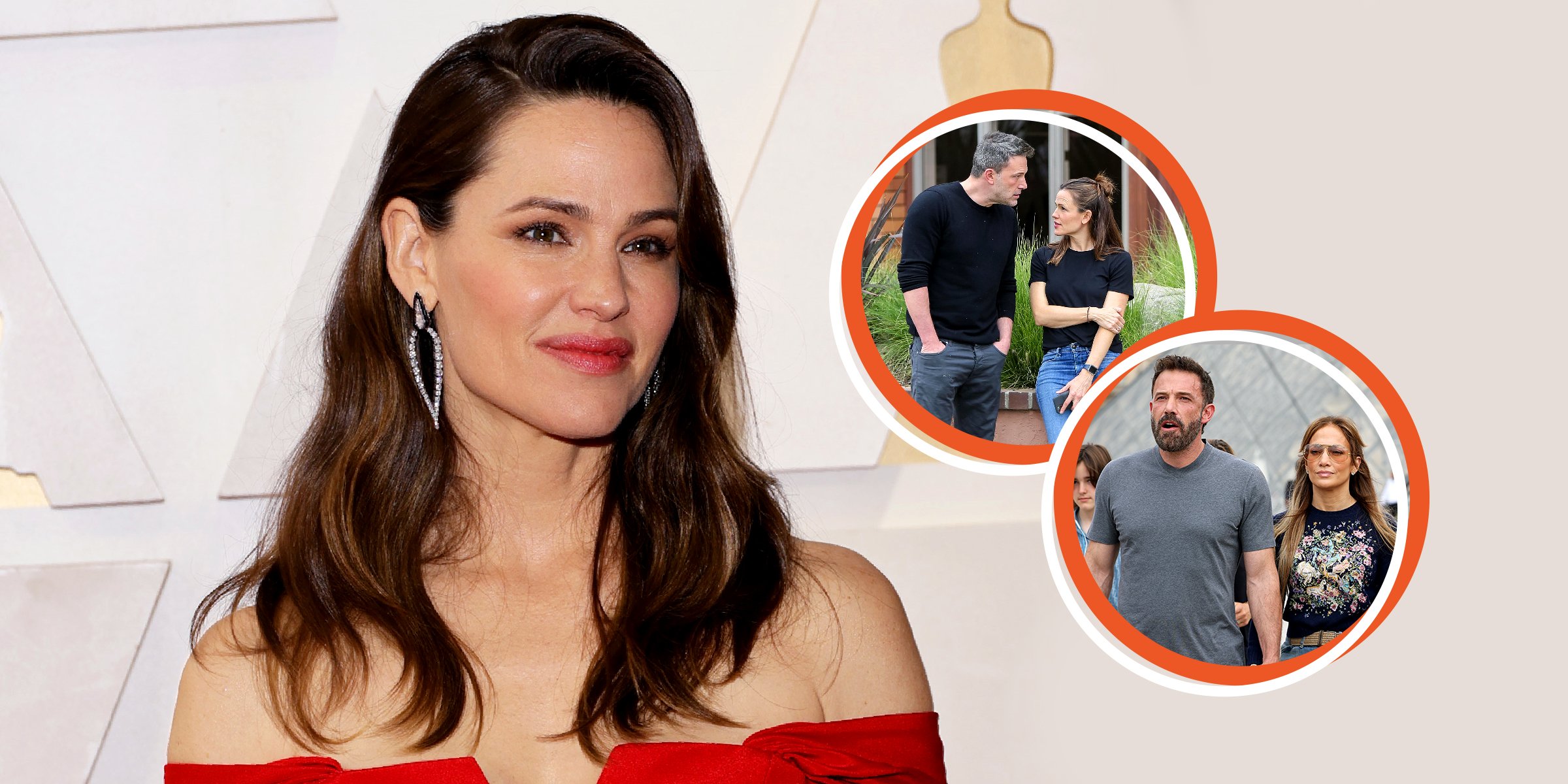 Getty Images
Jennifer Garner Rejected Invitation to Ben Affleck's Wedding, '4TH Child' She's Thrilled to Get Rid Of, Sources Say

Jennifer Garner and Ben Affleck were married for a decade before their split. Recently Garner turned down an invite to Affleck's wedding with Jennifer Lopez. Even as Garner basks in her romance with boyfriend Miller, sources claim she is happy that Affleck is no longer her responsibility.
"Yes, Day" actress and "The Accountant" actor met in the summer of 2000 on the set of "Pearl Harbor." At the time, Garner was married to actor Scott Foley. Two summers later, in 2002, fate threw them together again on the set of "Daredevil," where Affleck admits he fell in love with the actress.
In 2003, Garner, who was still married to Foley, and Affleck, who was engaged to Lopez, appeared together on "Dinner for Five," with fans noting an undeniable spark between them.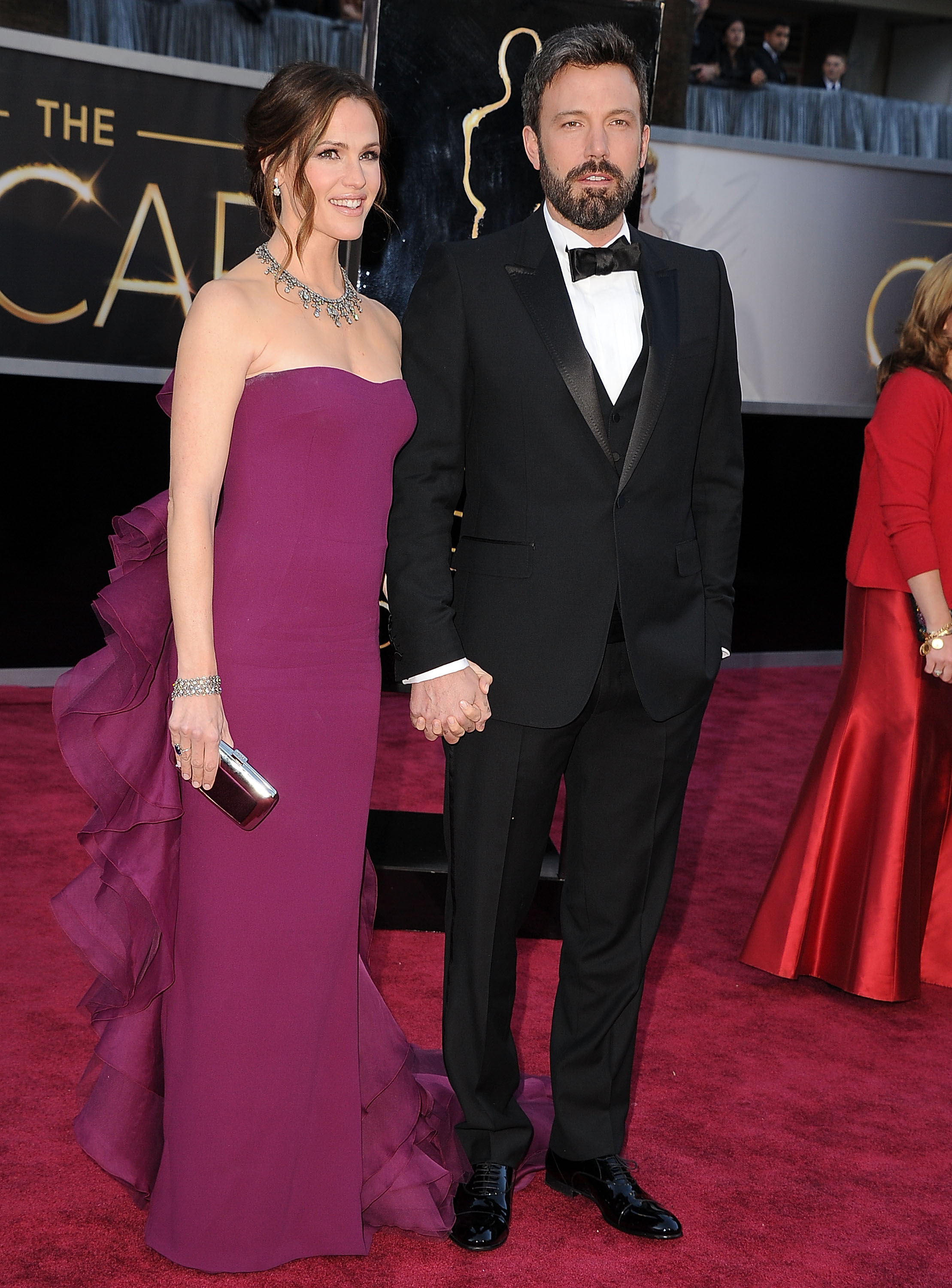 Jennifer Garner and Ben Affleck arrives at the 85th Annual Academy Awards at Dolby Theatre on February 24, 2013 in Hollywood, California. | Source: Getty Images
A few months after the movie aired, Garner and her husband separated, and a year after that, Affleck and Lopez called off their engagement. Both single, Garner and Affleck hit it off, making their first public appearance as a couple on October 23, 2004.
After numerous other public appearances, the pair got engaged on April 17, 2005, and married in a private ceremony two months later.
They welcomed their children, daughters Violet and Seraphina Rose in December 2005 and January 2009, respectively, and son Samuel in February 2012. Sadly, their marriage was not the perfect made-in-heaven union that many perceived.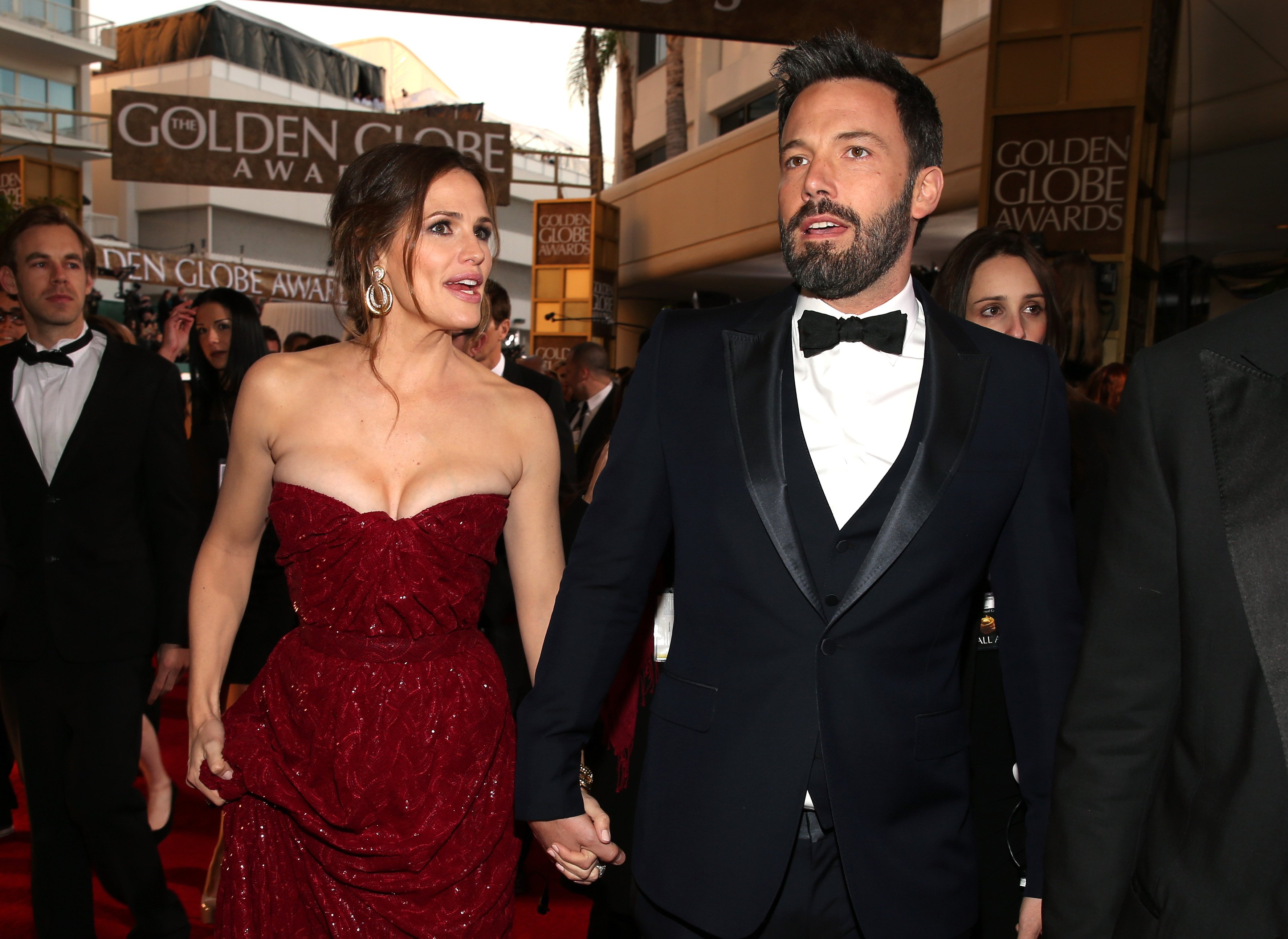 Actor Jennifer Garner and actor/director Ben Affleck arrive to the 70th Annual Golden Globe Awards held at the Beverly Hilton Hotel on January 13, 2013 | Source: Getty Images
The cracks began to show in early 2015, to which "The Last Duel" actor admits was partially his fault. The actor, who has long battled alcoholism, acknowledged that his drinking habits harmed his marriage with Garner, and the more his marriage fell apart, the more he drank. He confessed:
"My drinking, of course, created more marital problems."
Soon he found himself caught up in a vicious cycle. He drank to escape his marital troubles, yet the more he indulged, the further he drove the wedge between him and his wife.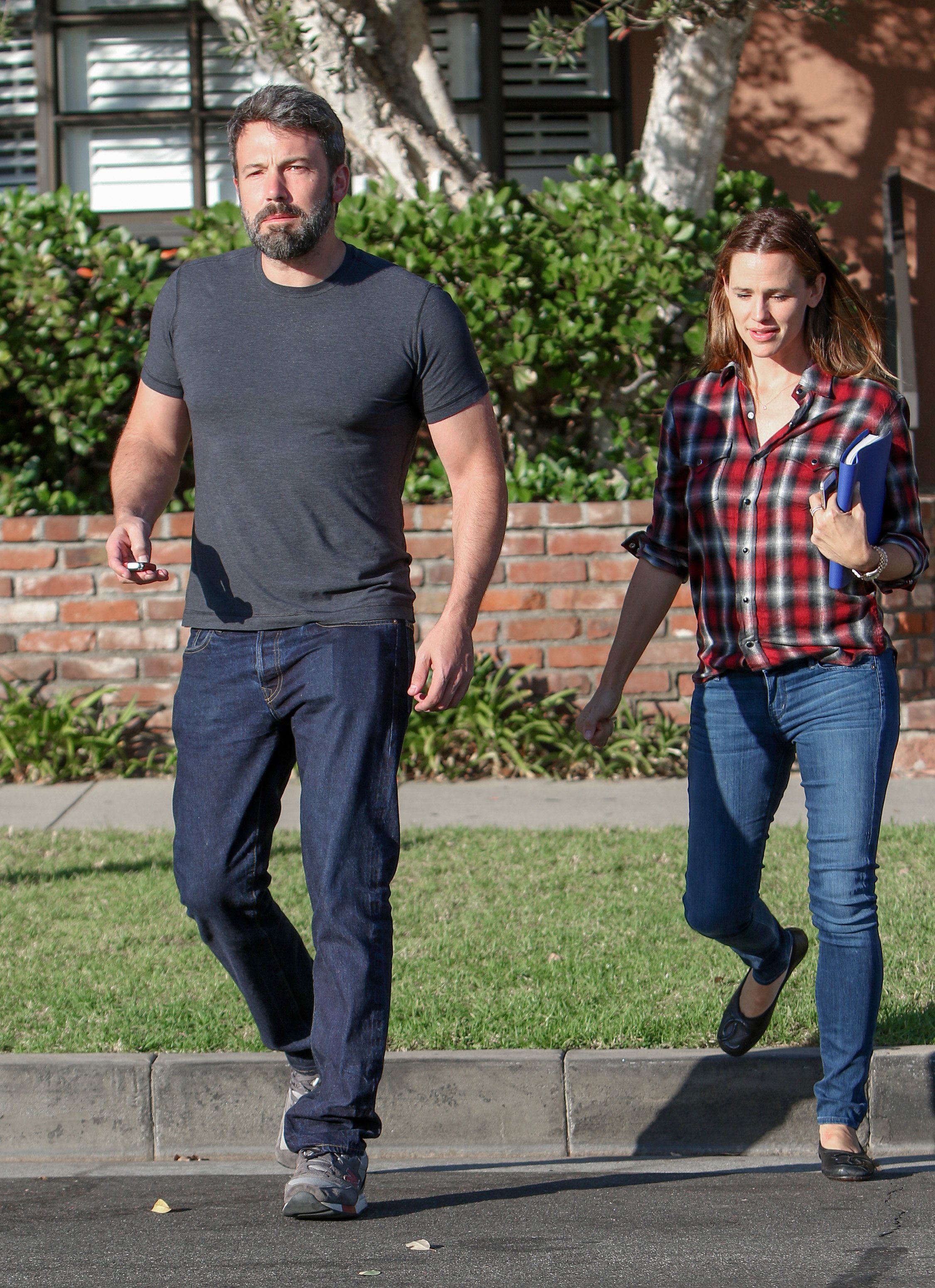 Ben Affleck and Jennifer Garner are seen on September 03, 2015 in Los Angeles, California | Source: Getty Images
"You're trying to make yourself feel better with eating or drinking or sex or gambling or shopping or whatever. But that ends up making your life worse," Affleck said. "Then you do more of it to make that discomfort go away. Then the real pain starts. It becomes a vicious cycle you can't break. That's at least what happened to me."
Over the next two years, the couple battled it out, but eventually, they officially separated in 2015, and divorced in April 2017. However, in 2018, despite being estranged, Garner took Affleck to a treatment facility in Malibu under what a source would say was a crisis situation.
Garner is said to have arrived at the actor's Brentwood, California home then left upset and shaking, only to return with an unidentified woman. The three were then spotted driving off to the treatment center. After arriving at the facility, Garner reportedly stayed another hour before leaving for home.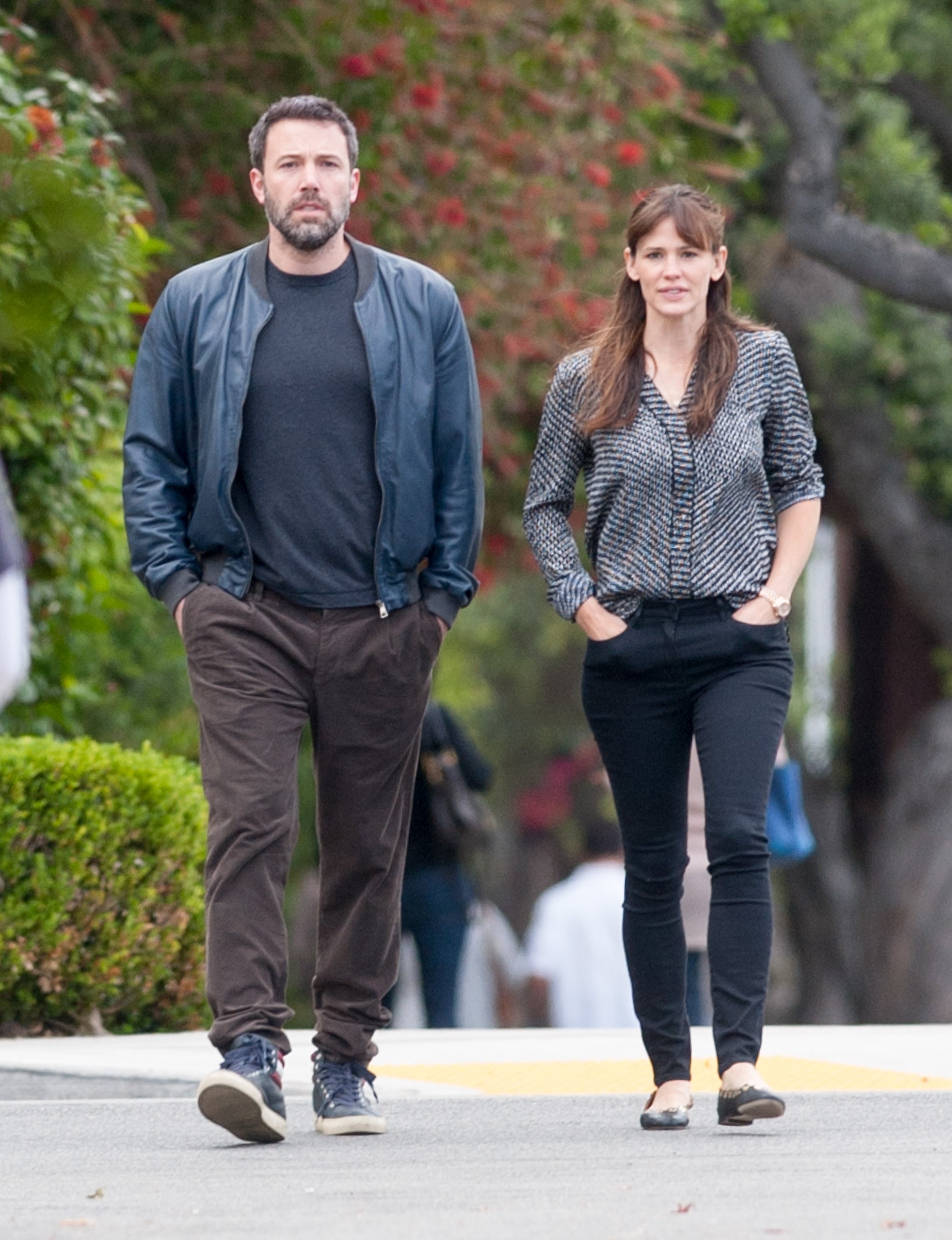 Ben Affleck and Jennifer Garner are seen in Brentwood on April 24, 2015 in Los Angeles, California. | Source: Getty Images
Appearing on Stern's SiriusXM show, Affleck admitted that his divorce was no different from any other and that he and Garner had grown apart. Despite trying to make things work, even for their children, they still could not work out their differences.
Their split was amicable, and Affleck says they did their best, but he would later confess that the divorce was one of the biggest regrets in his life.
FINDING HAPPINESS WITH JENNIFER LOPEZ
Despite his regrets over a failed union, Affleck soon found happiness with his once-fiancée, singer Lopez. The couple wed in a private Las Vegas midnight ceremony on July 16, 2022, following a three-month engagement, before going for their honeymoon in the city of love, Paris.
Suffice it to say, the lovebirds have been gushing over each other, with Affleck reportedly telling the singer how unbelievably happy he is that she is his wife.
As he gets settled in his new married life, Affleck remains on good terms with his ex-wife as the two continue co-parenting their three children.
Their relationship remains so cordial that the "Catch and Release" actress was also been invited to Affleck and Lopez's second 3-day wedding at Affleck's Riceboro estate in Georgia. She, however, rejected the invite.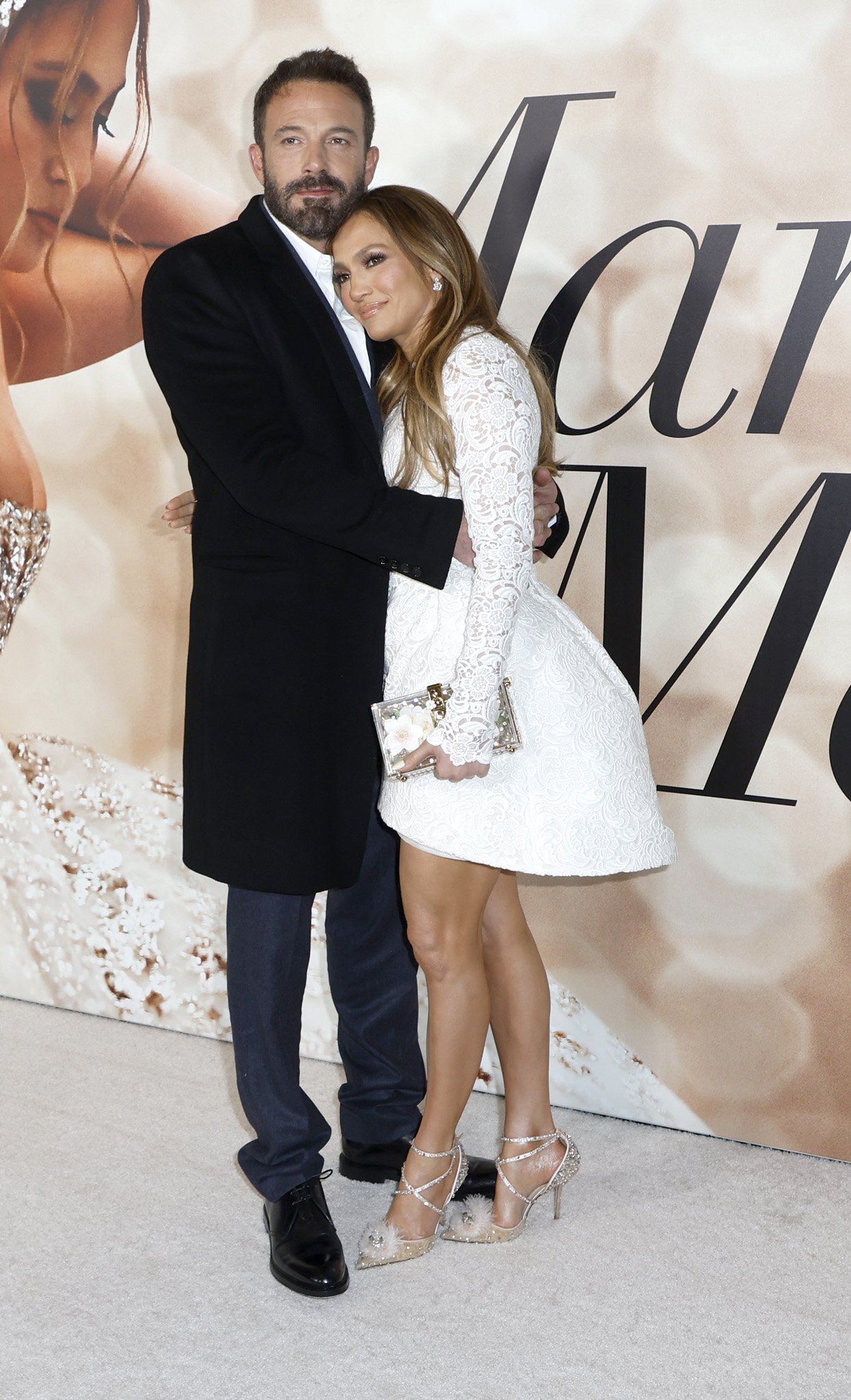 Ben Affleck and Jennifer Lopez attend the Los Angeles Special Screening Of "Marry Me" on February 08, 2022 in Los Angeles, California. | Source: Getty Images
According to Hollywood Life, Garner's absence from witnessing the couple's nuptials was due to a previous engagement. The actress was working on a project in Texas but was supportive of her and Affleck's children being at the wedding.
Page Six reports that the actress was spotted all smiles at Sam's Club in South Charleston, West Virginia only hours before Affleck and Lopez's wedding. She was in the company of her father and new boyfriend.
While she was not in attendance, she sent her best wishes to the couple. "There is nothing more important to her than her kids' happiness, so the fact that they feel welcomed and at ease and have bonded with J.Lo and her kids is just the best thing she could ask for." A source stated.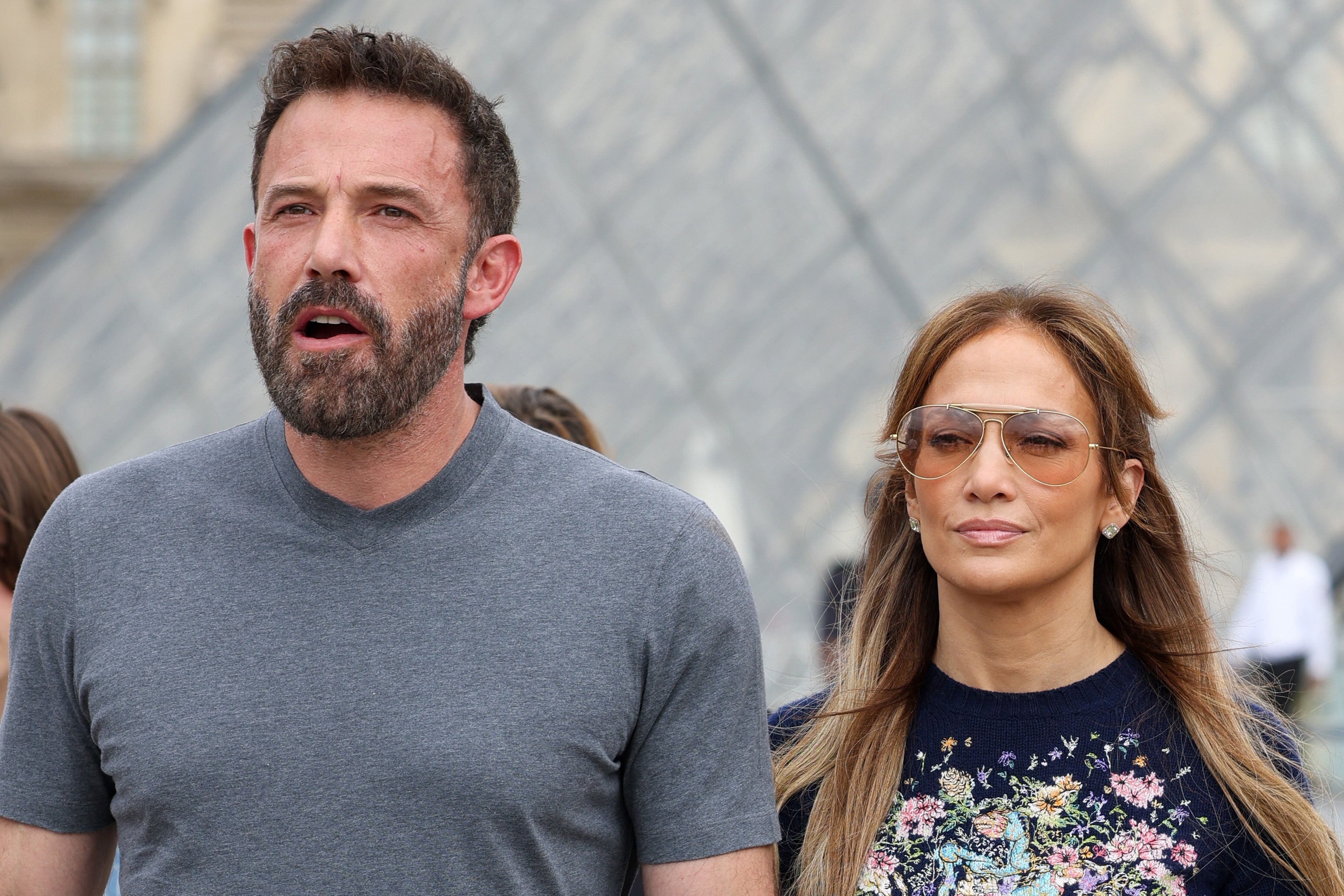 Jennifer Lopez and Ben Affleck are seen at the Louvre Museum on July 26, 2022 in Paris, France | Source: Getty Images
A different source, however, claims that Garner is thrilled that Affleck is now somebody else's responsibility and is happy that Lopez has taken "her fourth child" off her hands. They added that if Affleck was to fall off the wagon, he could still count on Garner for support.
Affleck is not the only one who has found happiness after their highly publicized split. Garner has since started a new chapter of her life and is enjoying her new-found love with her new boyfriend, John Miller.
MOVING ON
Garner and Miller met in 2018 and hit it off. They have since dated on and off and are only going stronger. However, her relationship with Miller, a businessman and the CEO of CaliBurger and its parent company CaliGroup, is different than all her previous romances.
Actress Jennifer Garner attends the 88th Annual Academy Awards at Hollywood & Highland Center on February 28, 2016 in Hollywood, California | Source: Getty Images
For one, Miller has an ardent disregard for the spotlight, an aspect about him that Garner seems to love. They are happy being a regular couple, and Garner appears to thrive in the under-the-radar nature of their romance.
They broke up for a while in August 2020 but have since worked out their differences and gotten back together. "Jen brings out the best in John, and he is the happiest he has probably ever been. It's a loving, healthy relationship." An insider told Elle.
Please fill in your e-mail so we can share with you our top stories!