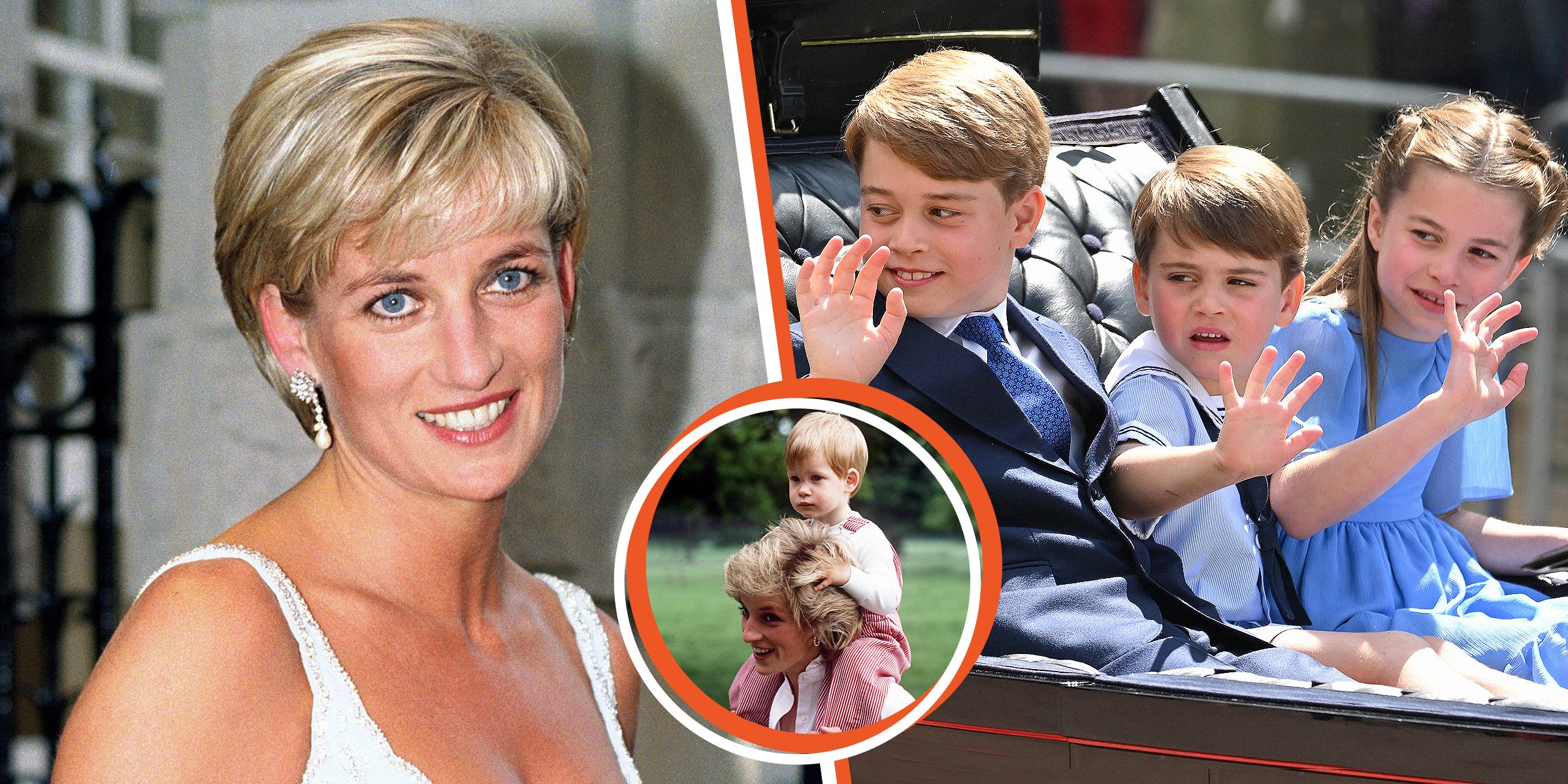 Getty Images
Princess Diana Lives on in the Looks & Mannerisms of Her 5 Grandchildren 25 Years after Sudden Death

Twenty-five years ago, the world witnessed the sudden exit of an iconic humanitarian, Princess Diana. Despite her death, she lives on in the memories of her sons, who said she would have been a "nightmare grandmother" and would have loved her to meet their wives. Their kids even inherited her mannerisms and looks.
It has been over two decades since royal fans, family, and friends were hit with the unexpected blow of Princess Diana's passing. The royal, aka the People's Princess, was involved in an auto crash that claimed her life in 1997.
According to sources, her French driver, Henri Paul, was highly negligent, as his blood alcohol exceeded the legal limit in France. Furthermore, they were trying to avoid the paparazzi, and the car was moving at a high speed.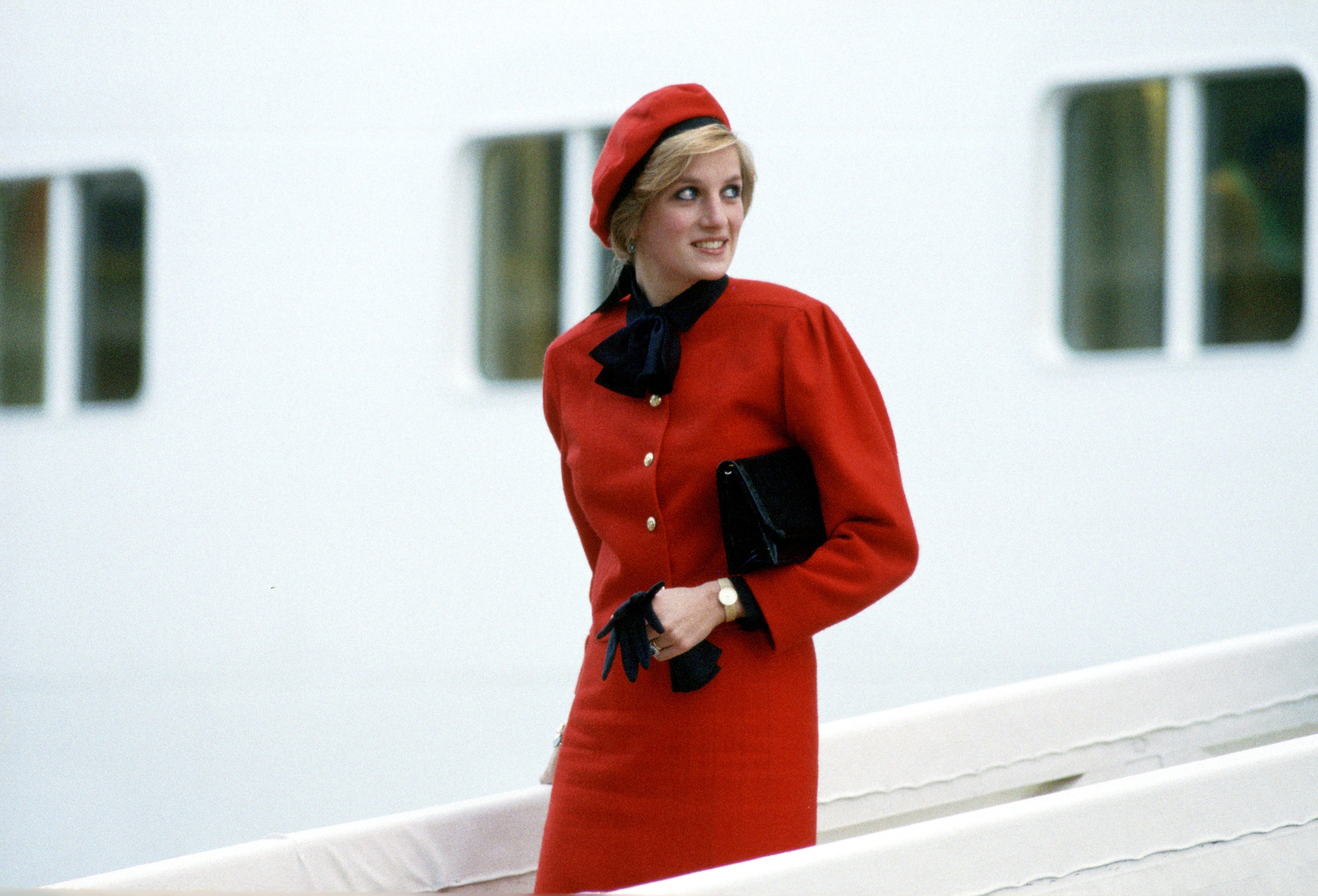 Princess Diana aboard the new P & O cruise liner "royal Princess" on November 15, 1984 | Source: Getty Images
Diana survived the crash with serious injuries, but sadly, she did not make it past a few hours. Before dawn, the princess was declared dead.
Unsurprisingly, many found the news devastating. But despite the tragedy, Diana left behind a long-lasting legacy. Her boys still hold memories of their mother close to their hearts, and they imagine her in their lives. When Harry proposed to Meghan, he gave his bride-to-be a customized ring.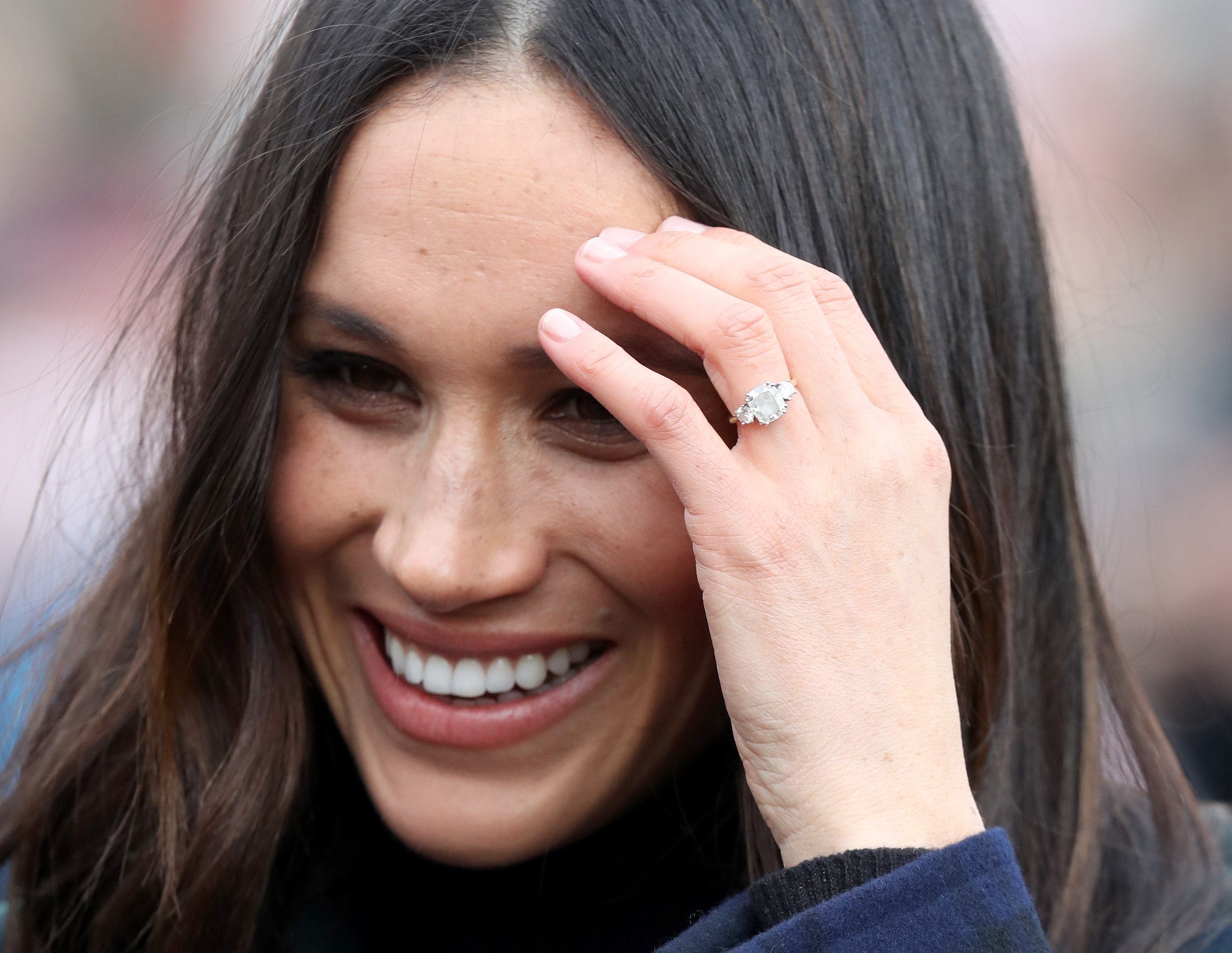 Meghan Markle at Edinburgh Castle on February 13, 2018 in Edinburgh, Scotland. | Source: Getty Images
The band included precious stones from Diana's jewelry collection. Harry reportedly did this because he believed his mother should be invited to join them on the "crazy journey" ahead.
During an interview with BBC's Mishal Hussain, Diana's youngest son shared how she would have reacted to his American wife.
The Duke of Sussex mentioned that his mother would have been over the moon and would completely bond with Meghan.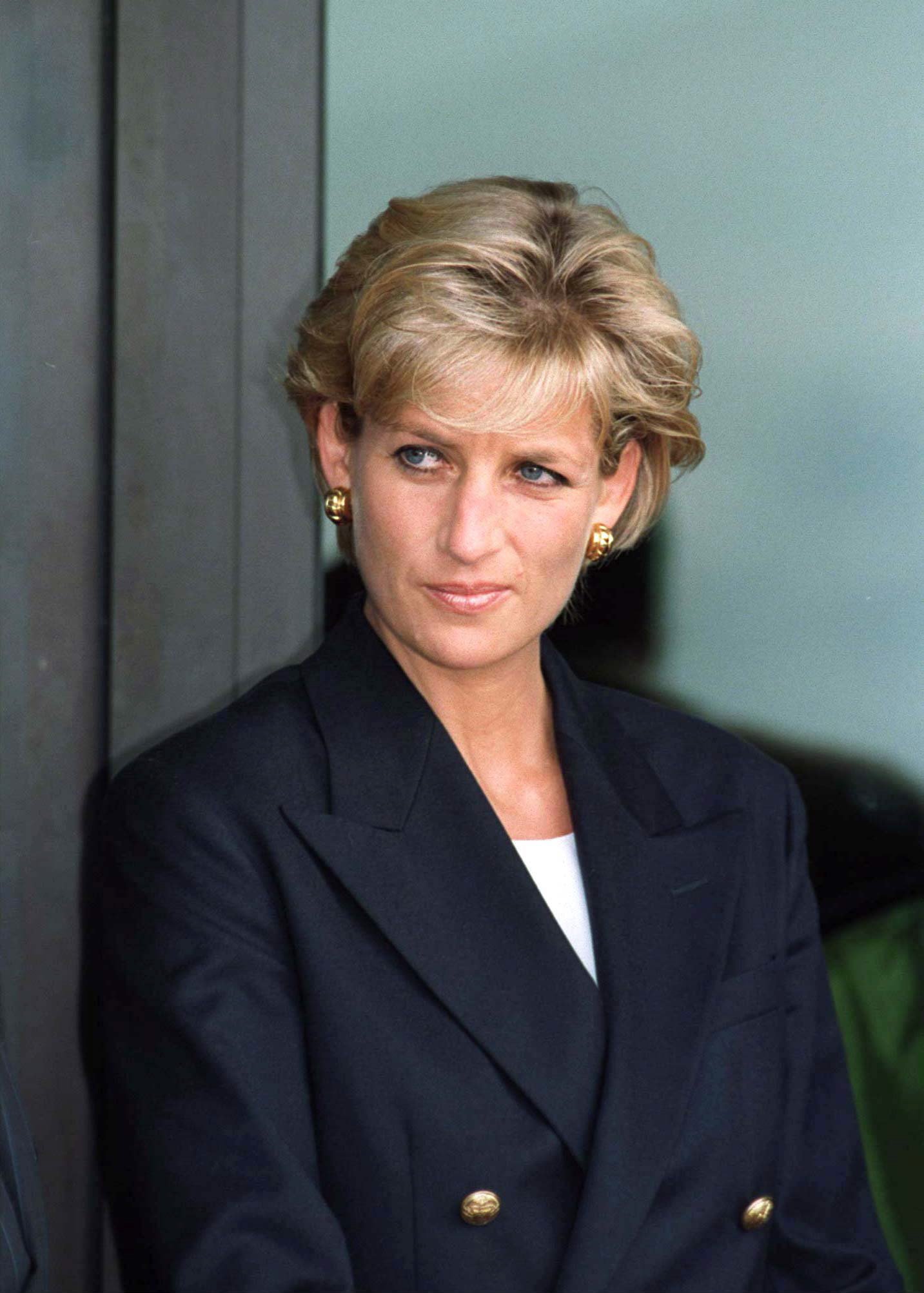 Diana Princess Of Wales At Luanda Airport, Angola on January 13, 1997 | Source: Getty Images
According to some sources, Diana's death crushed the younger prince, who went through many ups and downs before finally settling with his wife, with whom he found the qualities he wanted.
Published articles also corroborated Harry's claim that Diana would have liked Meghan by drawing similarities between the women. They were both bold, elegant, and willing to change the world at any opportunity.
Princess Diana Lives On
Gone but never forgotten is how Diana's oldest son also views her death. Reportedly, when referring to the deceased, he said, "they always live with you, people you lose like that. My mother lives with me every day."
Prince William, Duke of Cambridge, and Catherine, Duchess of Cambridge arrive for the Royal Charity Polo Cup 2022 at Guards Polo Club during the Outsourcing Inc. Royal Polo Cup at Guards Polo Club, Flemish Farm on July 06, 2022, in Windsor, England. | Source: Getty Images
Indeed, William continues to preserve his mother's memories and has even passed them on to his offspring, George, Charlotte, and Louis.
Harry is confident that his mother is watching over him, especially since he started a family; he believes she is helping him "set up."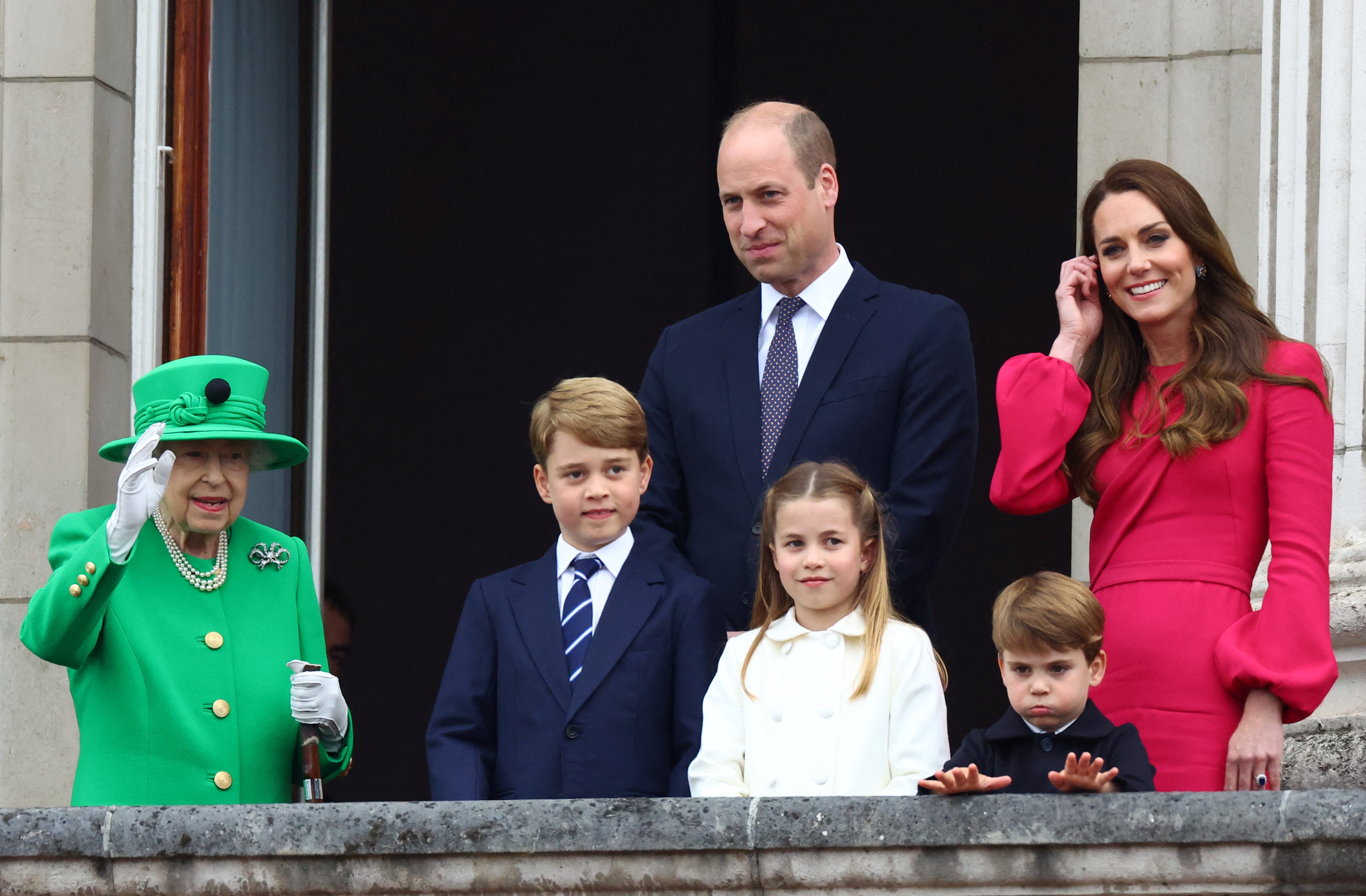 Queen Elizabeth II, Prince George of Cambridge, Prince William, Duke of Cambridge, Princess Charlotte of Cambridge, Prince Louis of Cambridge and Catherine, Duchess of Cambridge stand on a balcony during the Platinum Jubilee Pageant on June 05, 2022 in London, England. | Source: Getty Images
The father-of-three explained that he surrounds his home with photos of his mother and even shares stories about her with his kids, reminding them that they have two grandmothers, not one.
William jokingly added that if she were alive, she would have been smitten by her grandkids. According to him, Diana would always want to be around. In his words:
"She'd be a nightmare grandmother—absolute nightmare. She'd love the children but be an absolute nightmare."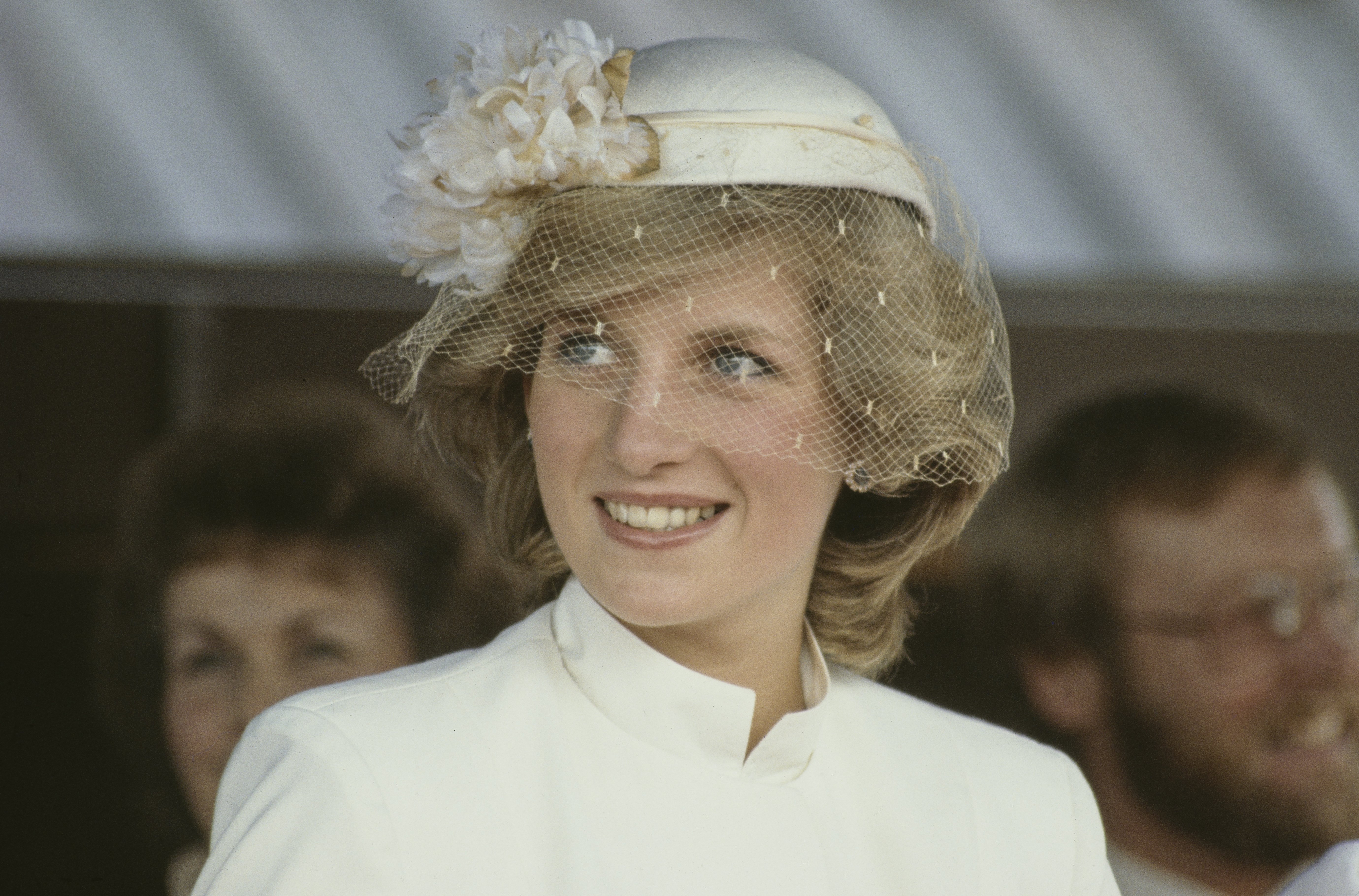 Princess Diana at a welcome ceremony on 31st March 1983 | Source: Getty Images
Harry also believes that his mother is very much around. He sees her in his kids, Archie, 3, and Lilibet, 1.
In a video address directed to honor the annual Diana Awards ceremony, created in 1999, he shared gratitude to the community, adding, "And, I see my mum's legacy when I look at my children every day."
The Duke of Sussex further admitted that his mother's legacy is visible in his life, his brother's, and many families and younger people worldwide.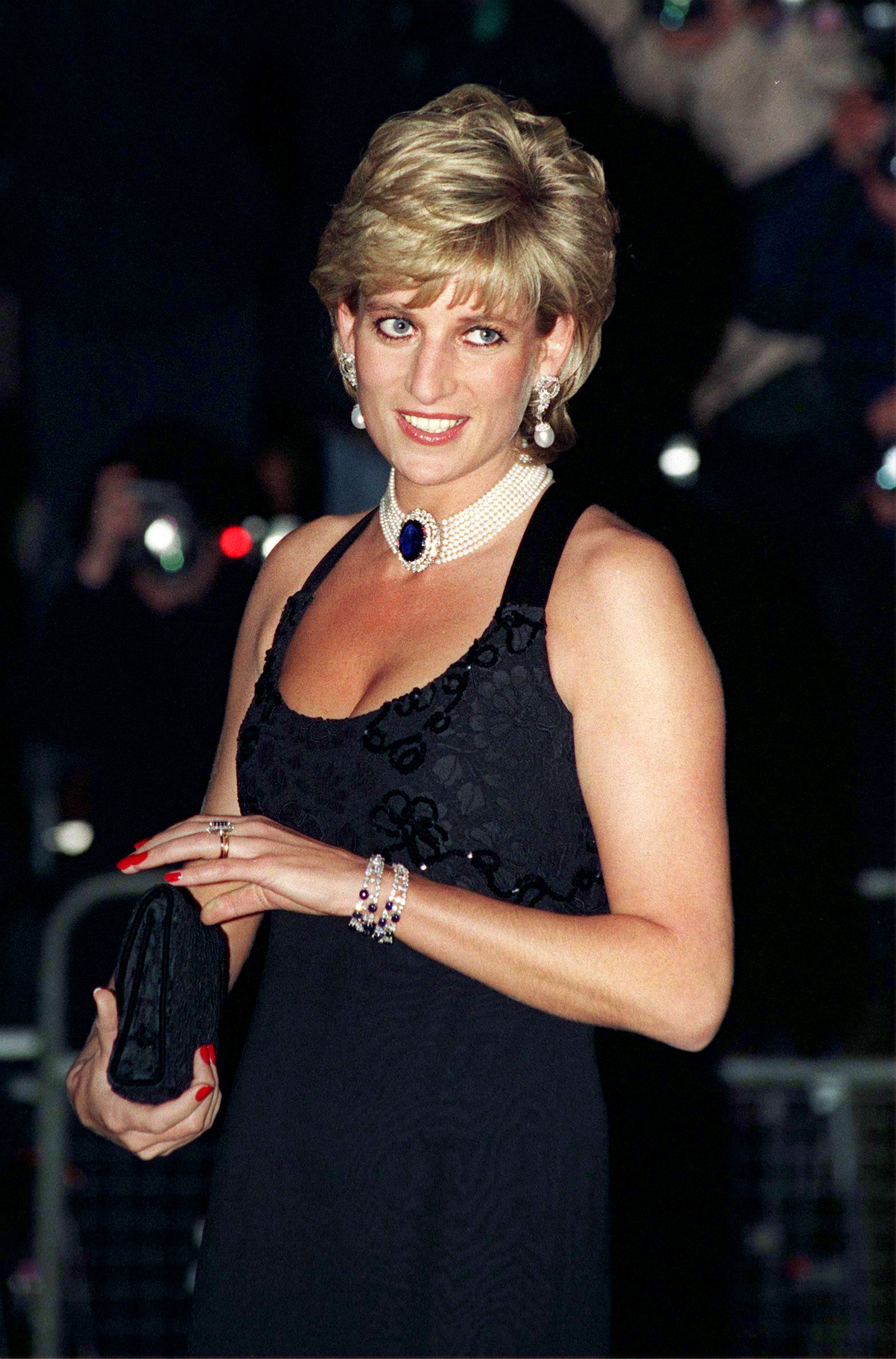 Princess Diana attending a Gala Evening in aid of Cancer Research at Bridgewater House In London | Source: Getty Images
Harry credited his mother for instilling core values, which proved fruitful over the years. As a family man, he understands better and promises to strive for a better world, like the people's princess.
Four months ago, during an interview, the prince revealed that he shares his mother's history with his son, and like William, he has photos of her around the house.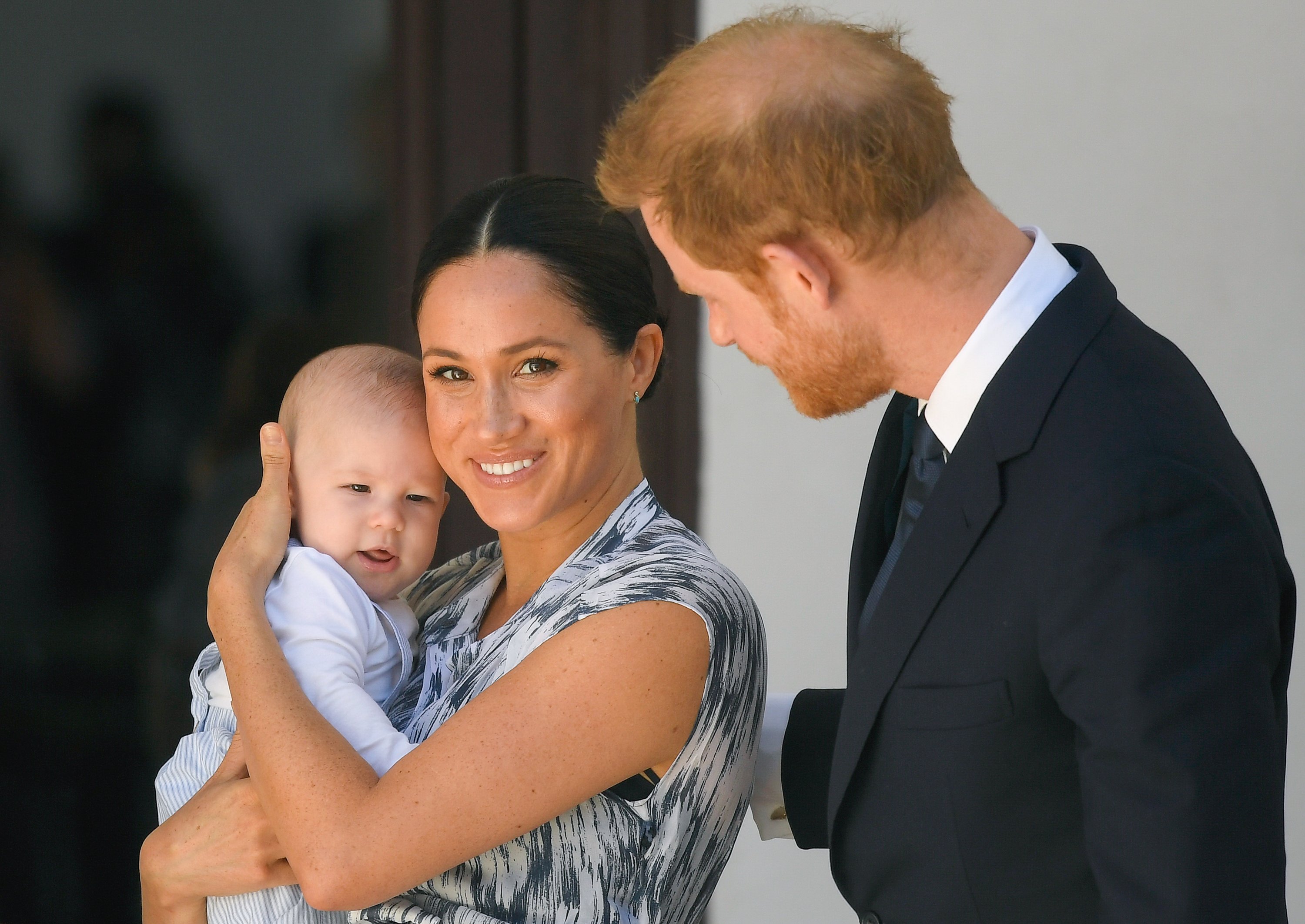 Prince Harry, Duke of Sussex, Meghan, Duchess of Sussex and their son Archie Mountbatten-Windsor. | Source: Getty Images
Although he wishes his kids could have met Diana, Harry is confident that his mother is watching over him, especially since he started a family. He believes that she is helping him "set up."
Diana's Mannerisms and Traits in Her Older Grandkids
According to royal biographer Ingrid Seward, William's only daughter, and second child, Charlotte, is nearly like a reincarnation of the deceased princess.
The author compared their traits, explaining that the younger princess is very much like Diana, "determined, adventurous and even naughty." She talked about how Charlotte's character expressed her paternal grandmother's behaviors even in front of the paparazzi.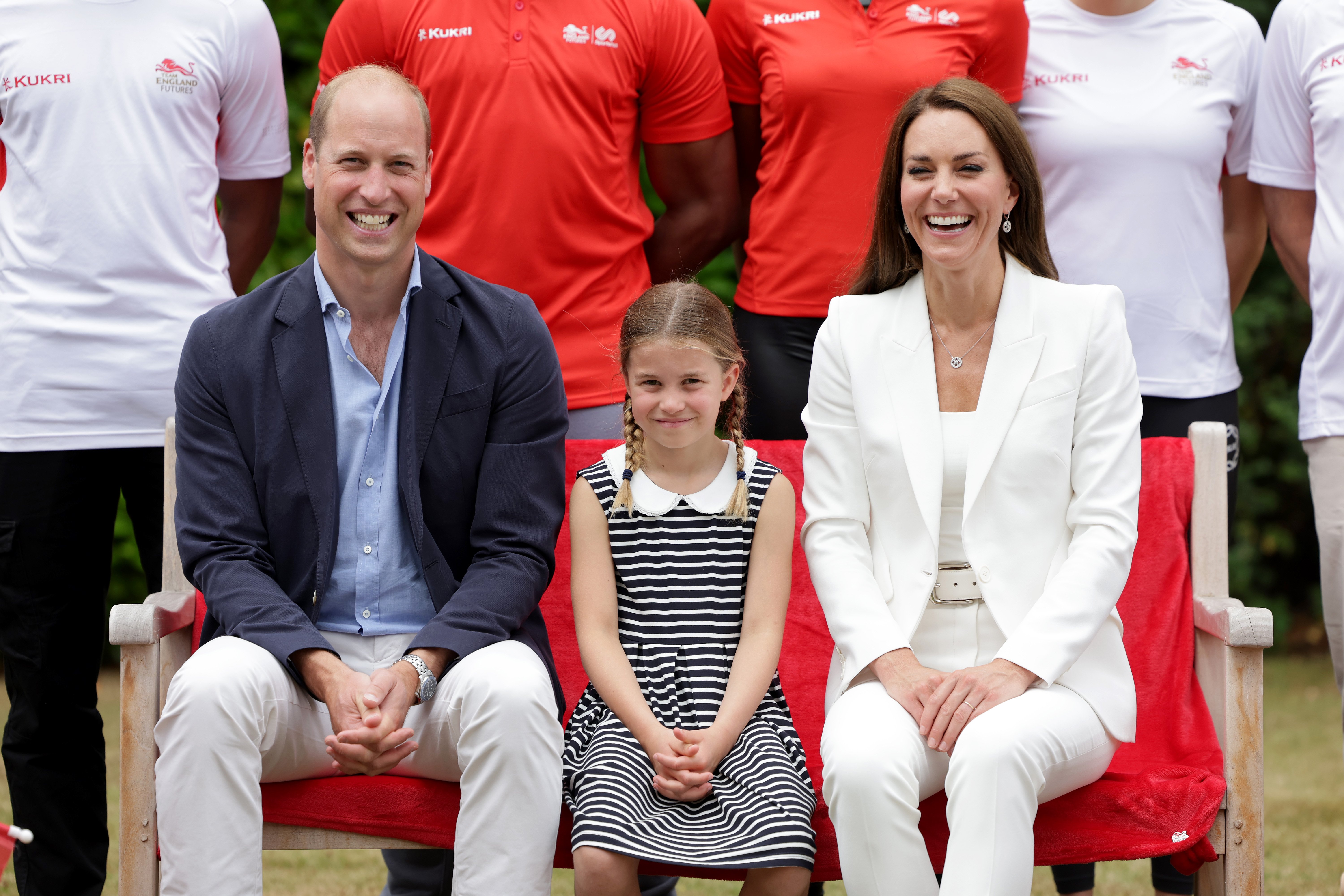 Prince William, Duke of Cambridge, Catherine, Duchess of Cambridge and Princess Charlotte of Cambridge pose for a photograph at Sportsid House at the 2022 Commonwealth Games on August 02, 2022 in Birmingham, England. | Source: Getty Images
During her second birthday, Charlotte stared at the camera, appearing uneasy with the attention around her, just like Diana during her 1983 Australian tour.
However, at a much older age, Charlotte showed confidence in looking at the photographers, like the princess of Wales, before she married into the royal family. Her older brother also shares some of the same mannerisms.
Although George inherited most of his maternal grandfather's looks, he also reflects Diana's. At Louis's christening, the young man was spotted pouting like Diana whenever she feigned interest in formal events.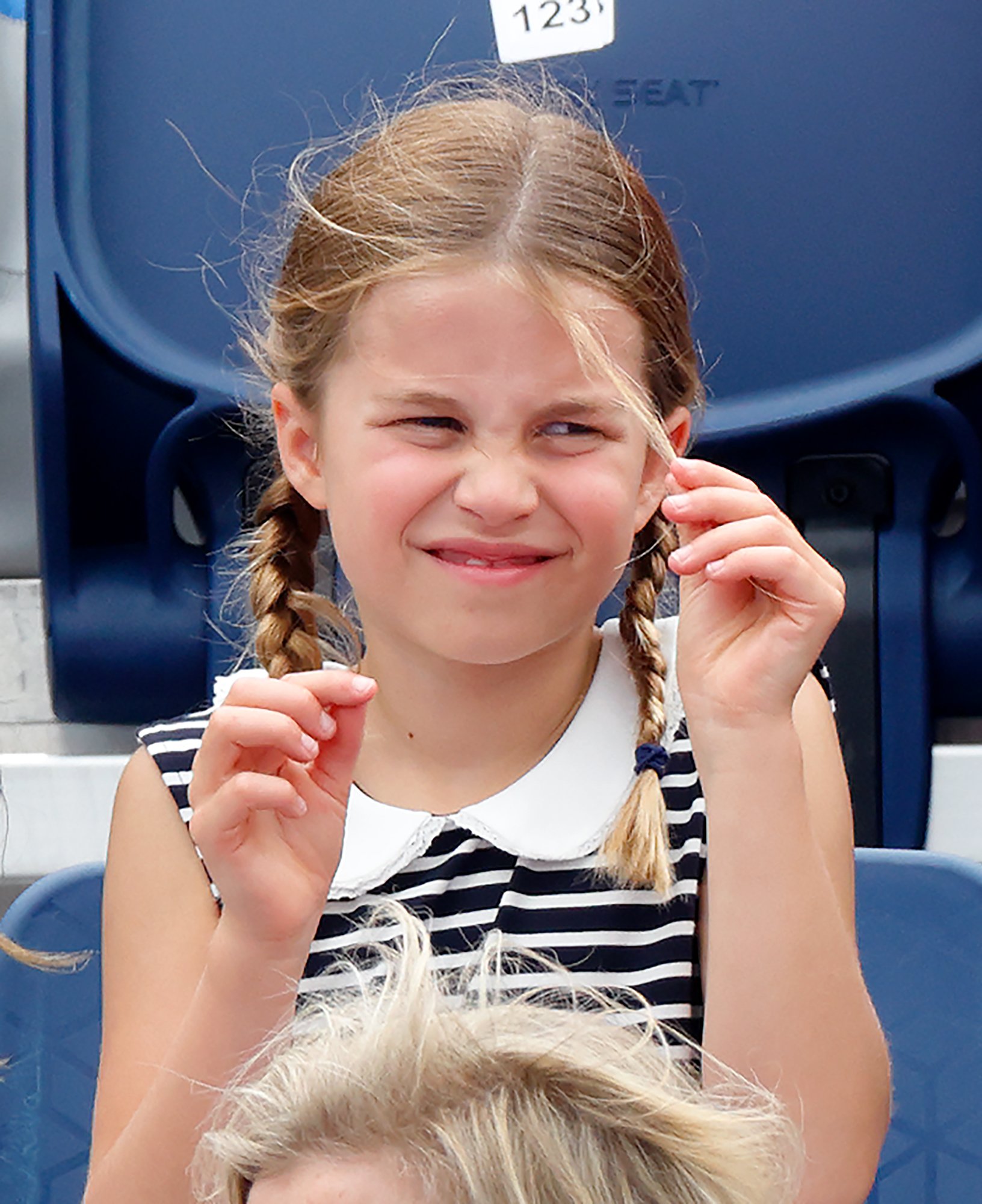 Princess Charlotte of Cambridge at the England v India Women's hockey match on August 2, 2022 in Birmingham, England. | Source: Getty Images
Interestingly, the royal family ensures that they teach their offspring about Diana, but they also pass down prized possessions owned by the deceased.
Recently it was revealed that Charlotte, the first granddaughter, would make the first selection from Diana's family jewels.
The mini royal is also set to inherit something special to Diana, the Spencer Tiara, worn at her wedding to Prince Charles.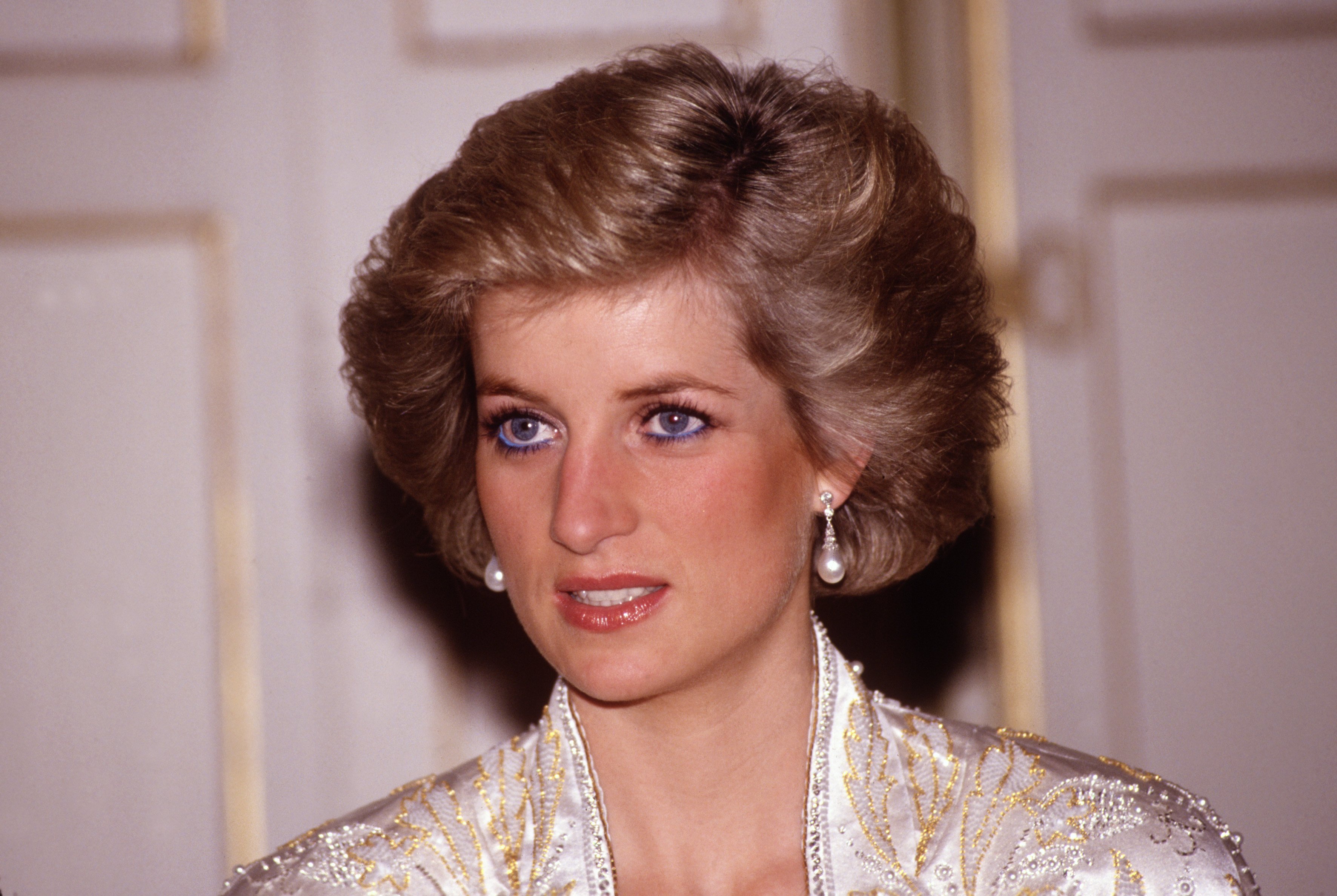 Princess of Wales at a dinner given by President Mitterand in November, 1988 at the Elysee Palace in Paris, France during the Royal Tour of France. | Source: Getty Images
Although the item is with Earl Charles Spencer, her grand uncle, who also has daughters, William has requested the tiara. A source revealed:
"William is quite aware the Earl has daughters of his own, but the two have agreed that Diana's iconic piece belongs to her first granddaughter."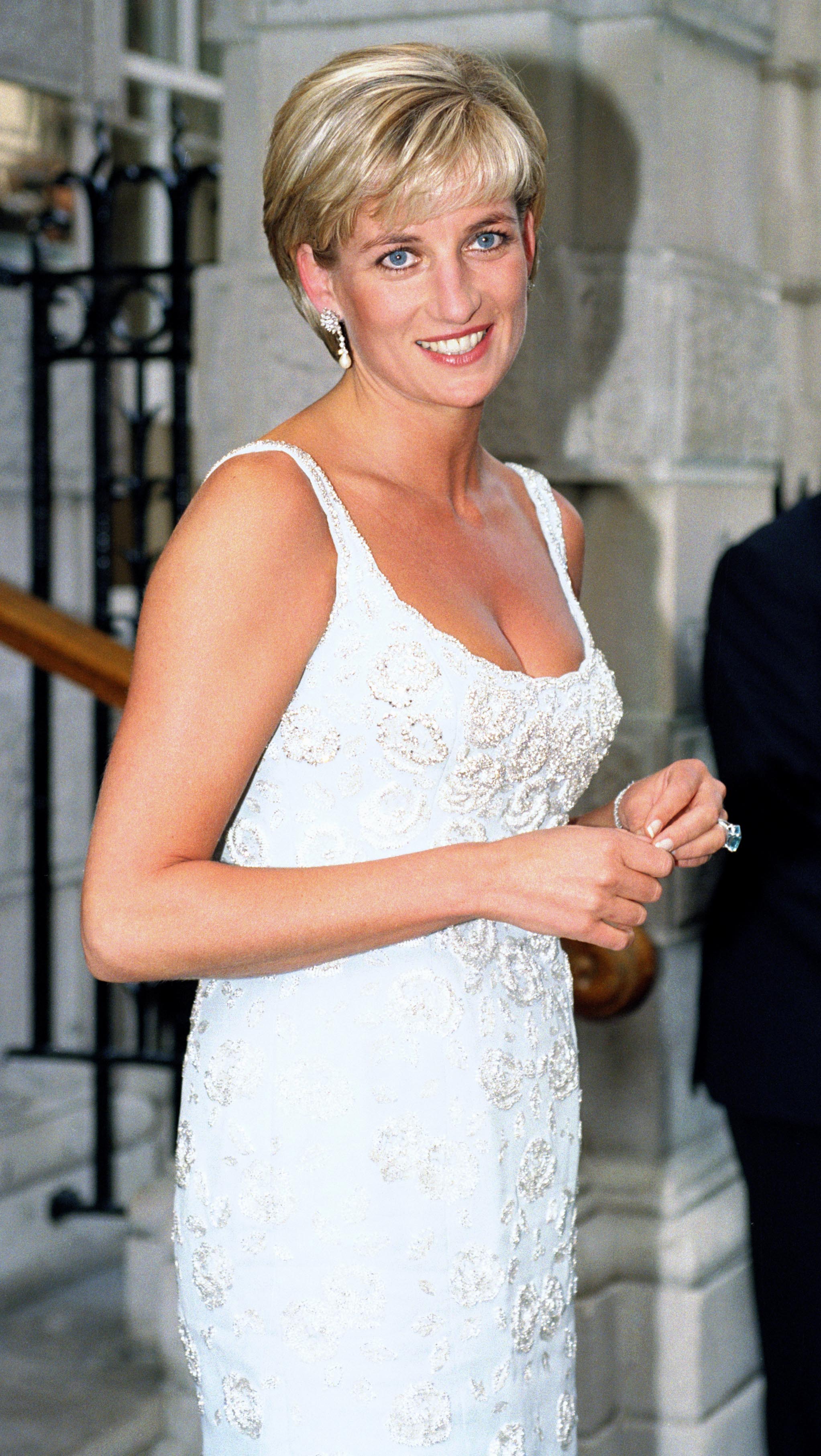 Diana The Princess Of Wales Attends A Gala Reception in London. | Source: Getty Images
Diana's legacy is said to be in good hands, following how her fans have remained loyal, celebrating her annually.
Her family, including her sons, their wives, and kids, also reflect that she would remain a constant figure in their lives. The people's princess works, principles, memories, mannerisms, and traits will never die.
Even if her grandkids have personalities different from Diana's, she would have been proud of them if she had been alive.
Please fill in your e-mail so we can share with you our top stories!