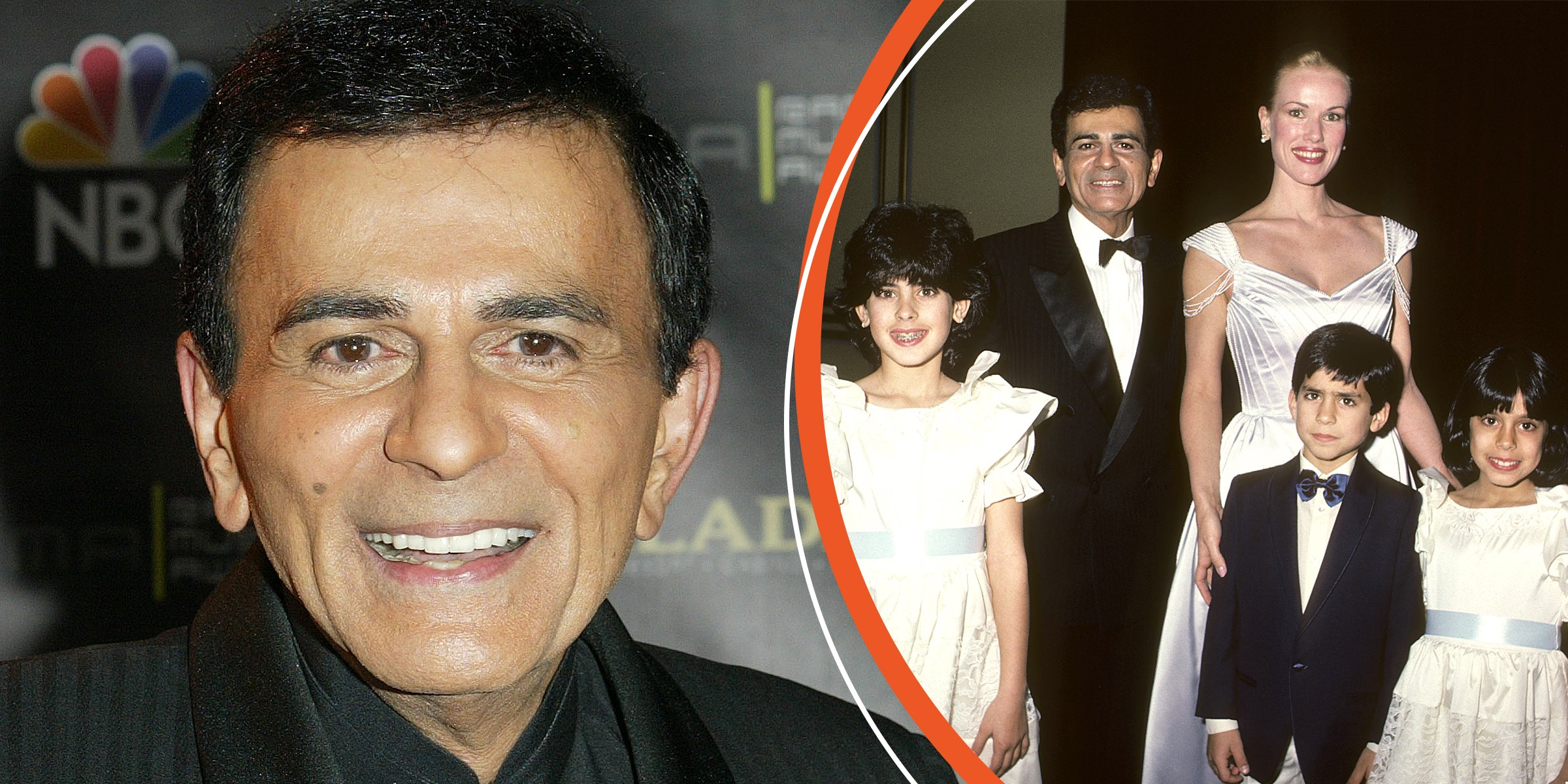 Getty Images
Casey Kasem Was Buried in Unmarked Grave While His 3 Kids & Wife of 34 Years Accused Each Other of Killing Him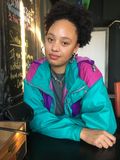 Casey Kasem had a long career as a DJ and a radio icon. His voice was behind commercials, cartoon characters, and more. But the radio personality's personal life was surrounded by a vicious family feud that followed him till his death.
Casey Kasem was a radio icon with a unique and memorable voice. He was a great DJ, and each week for nearly 40 years, Kasem did a countdown of America's top 40 hit songs.
His voice was diverse; he did voiceovers for many commercials, worked at the NBC television network for years, and voiced the cartoon character Shaggy from "Scooby Doo" for almost four decades.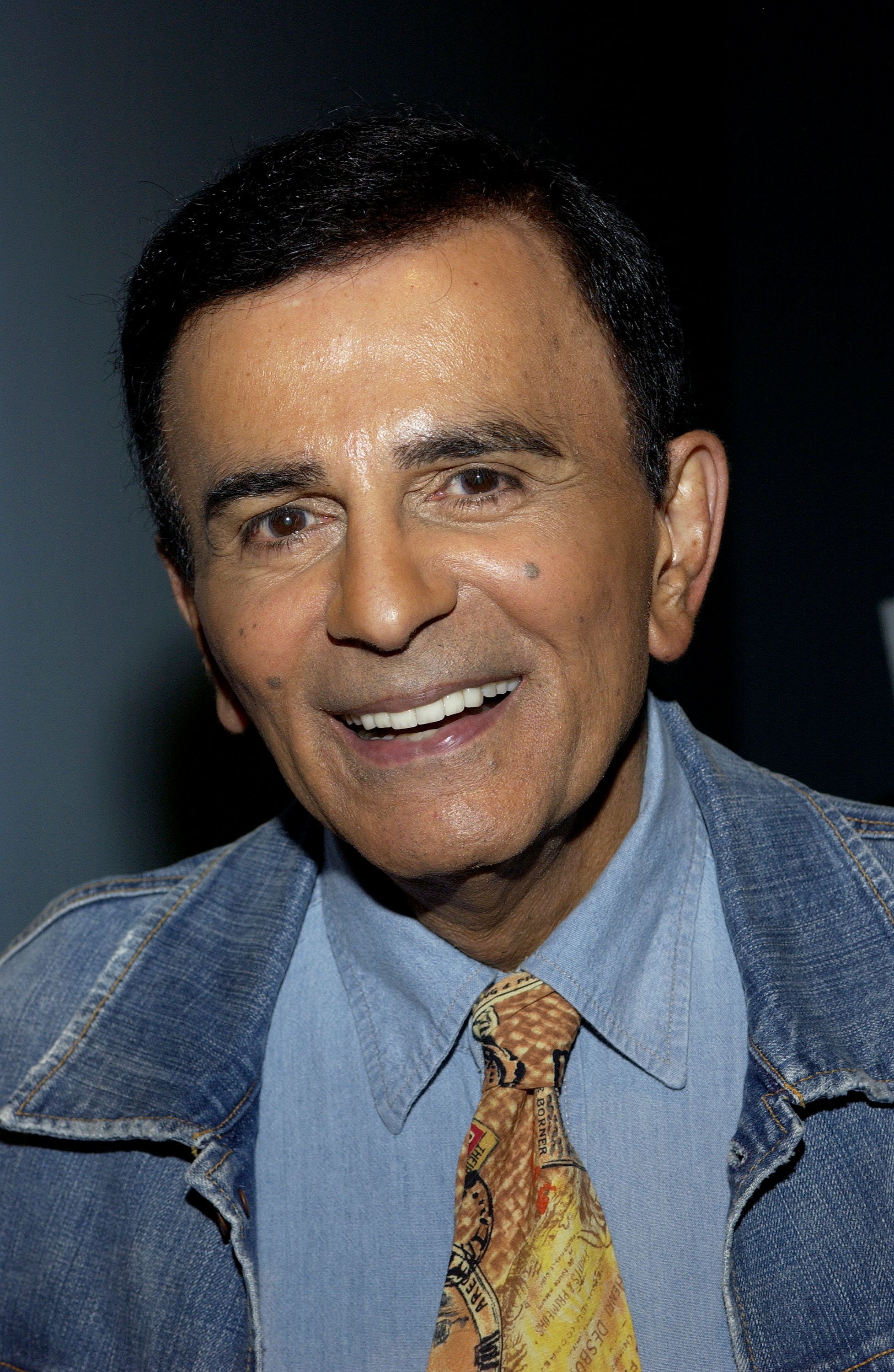 Casey Kasem on June 15, 2005 in Los Angeles, California. | Source: Getty Images
Kasem's voice was recognized globally, and he was one of the best radio hosts through the '70s and '80s until he handed the show over to Ryan Seacrest in 2004.
Before he left, he proudly said his iconic sign-off, "Keep your feet on the ground and keep reaching for the stars." Besides being a radio legend, Kasem was also a loving father to his three children, Kerri, Mike, and Julie, whom he shared with his first wife.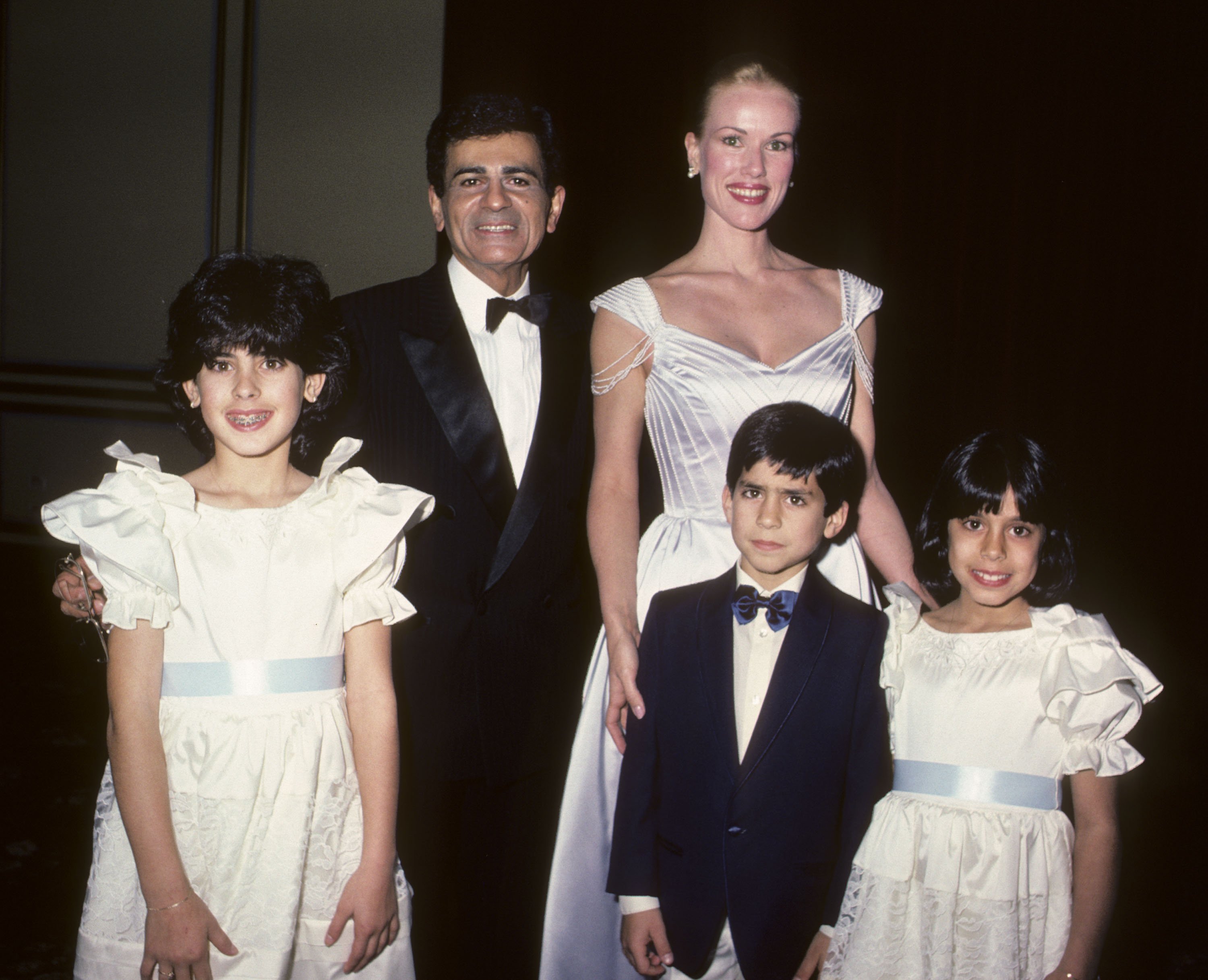 Casey Kasem with his wife Jean and his children Kerri Mike and Julie. | Source: Getty Images
The radio personality was close to his children; Julie said Kasem was a great father and always emphasized the importance of education. He taught his kids to be humble and treat people with kindness.
Not only was he the go-to person for advice, but his children were also involved in his work. His eldest daughter Kerri used to help around the radio station and even dabbled in modeling, acting and broadcasting.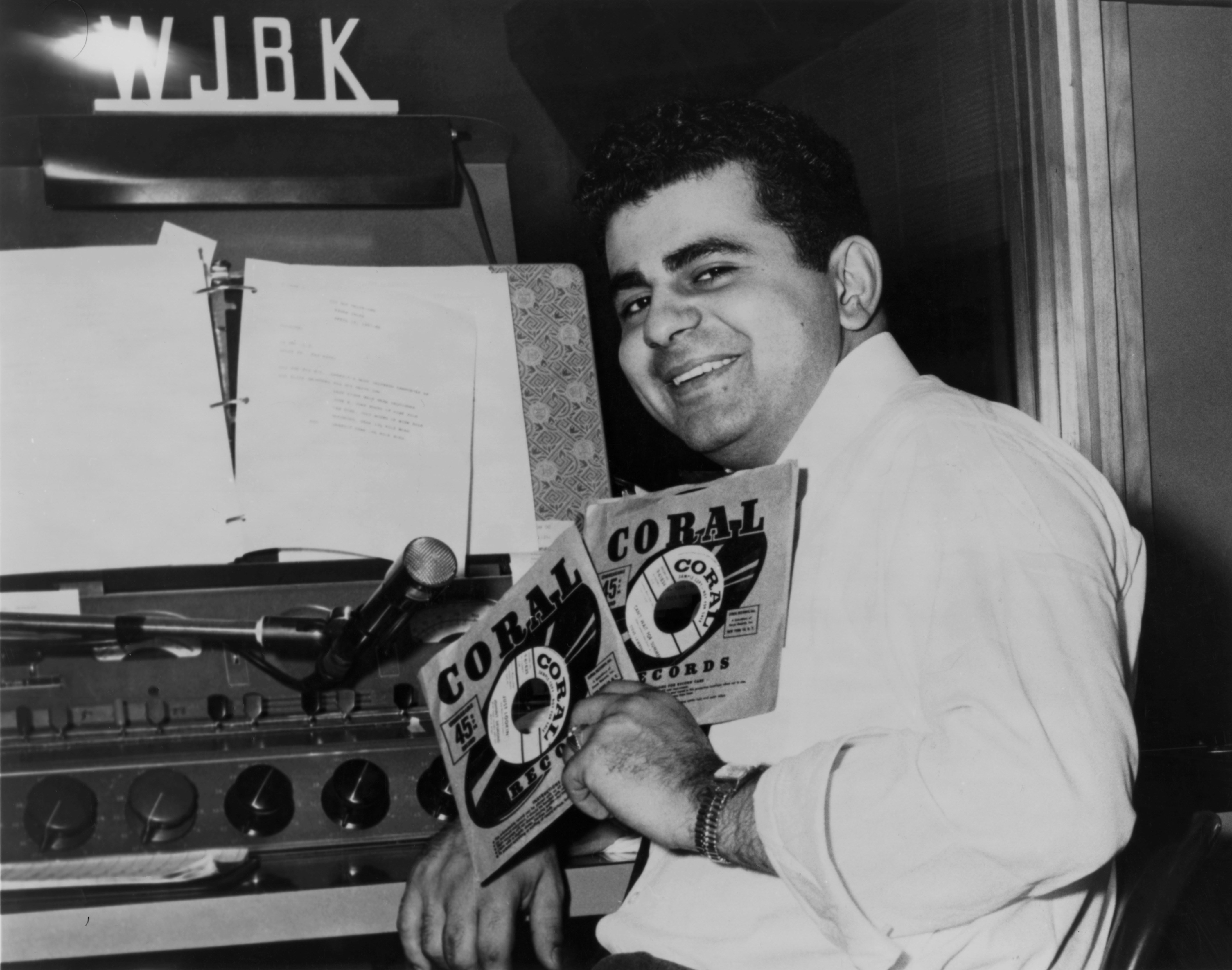 Casey Kasem at a radio station in Detroit in 1957. | Source: Getty Images
After he separated from his first wife, he met someone new. However, the new relationship affected his connection with his kids.
The Relationship That Changed Everything for Kasem and His Children
In 1979 Kasem met Jean Thompson, a secretary at one of his agent's offices. The radio personality quickly fell in love, and they got married at a hotel in Los Angeles a year later.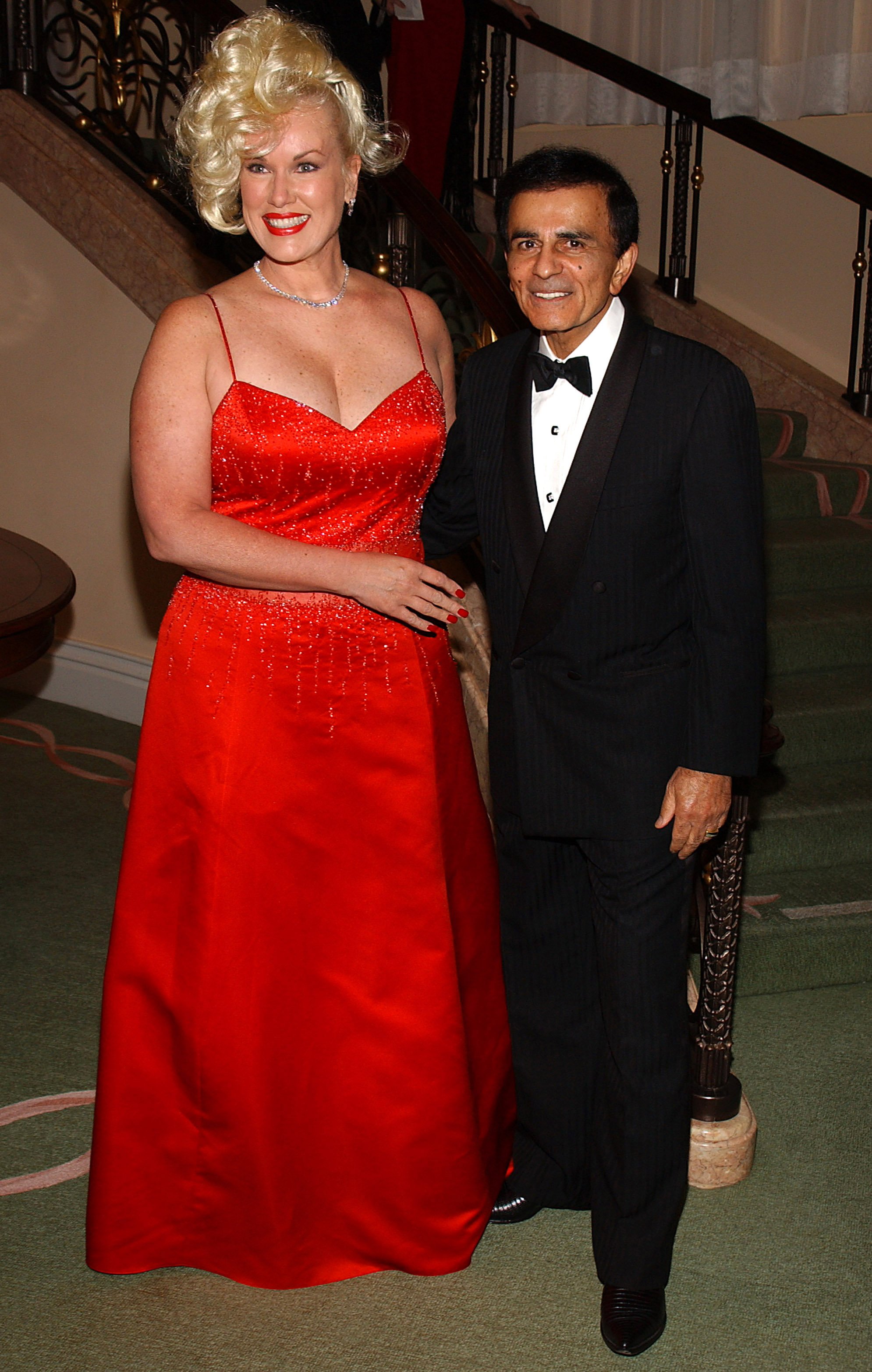 Casey Kasem and his wife Jean in Beverley Hills 2003. | Source: Getty Images
Thompson was 22 years younger than Kasem and said she grew up listening to him on the radio. She was especially intrigued by his talent as a DJ and his voice.
Thompson worked as an actor, known for her role in the series "Cheers." After their wedding of 500 people, Kasem and his wife moved into their mansion in Bel-Air, next to the Playboy mansion, and they welcomed their daughter, Liberty.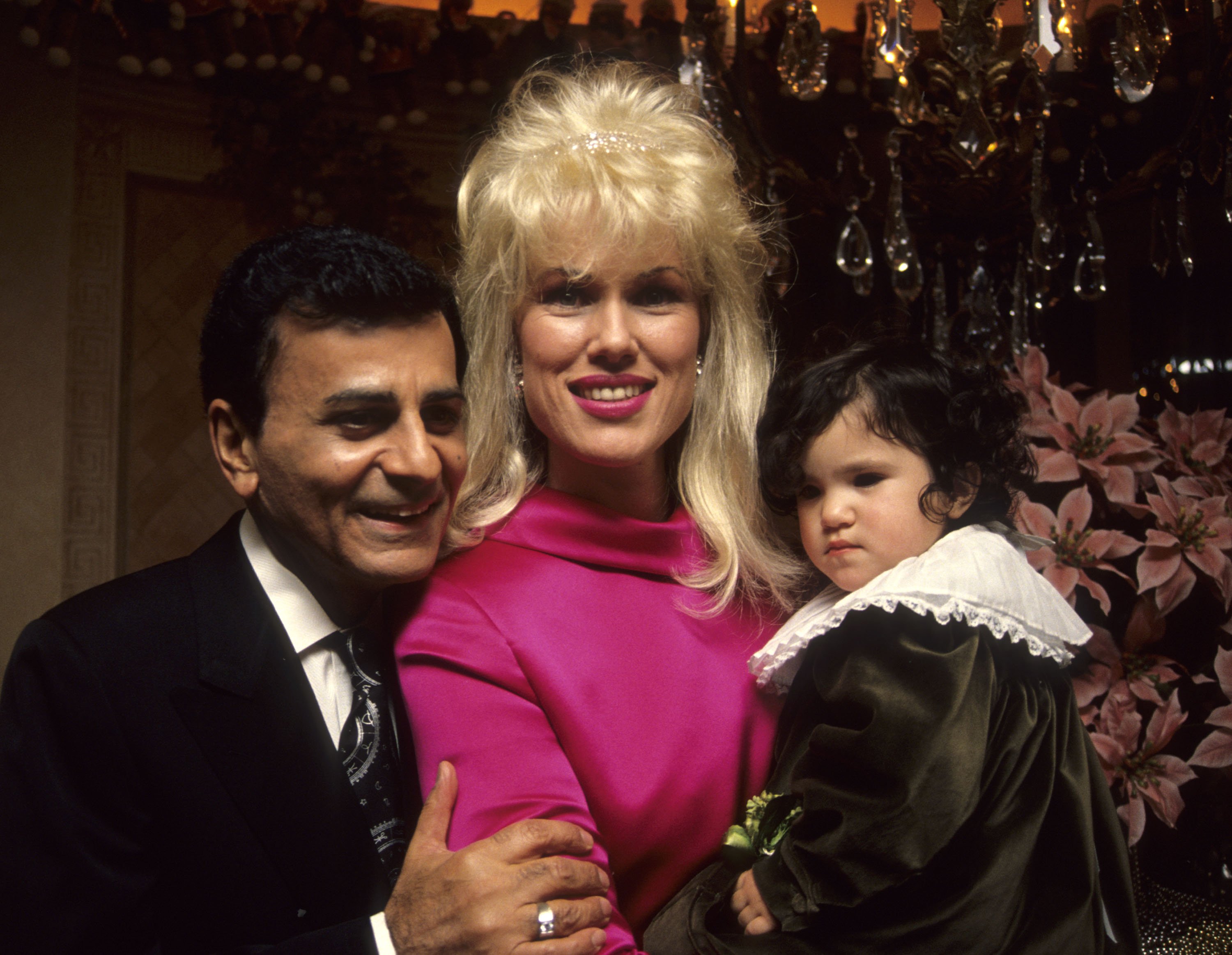 Casey Kasem with his wife Jean and their daughter Liberty in California 1991. | Source: Getty Images
Thompson confessed there was tension between her and Kasem's children. Her reason for the estrangement was that the kids were angry at her and Kasem for getting married.
Furthermore, the former actress accused Kasem's children of greed. She insinuated that they only cared about money and treated him like an "ATM."
According to Thompson, Kasem cut off his children financially in 2011, and they responded with a lot of anger. The former actress claimed that Kerri reacted to the news by doing something unimaginable.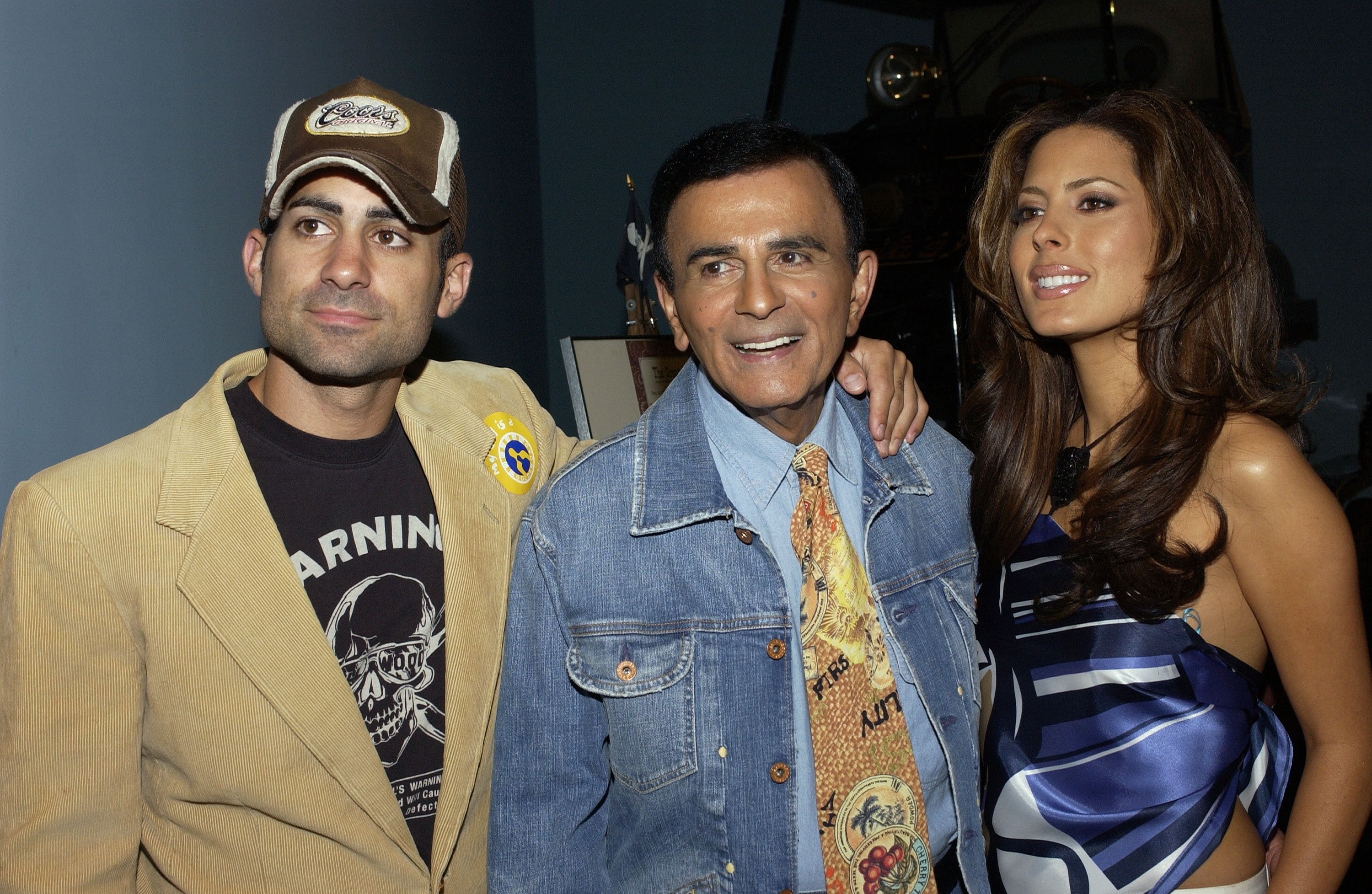 Casey Kasem with his children Kerri and Mike in California 2005 | Source: Getty Images
However, Kerri denied all the allegations. She said she and her siblings were never after her father's money. They only wanted to see him, but Thompson banned them from visiting Kasem.
Casey Kasem's Family Drama Continued till His Last Breath
In 2007 Kasem was diagnosed with a disease that affected his speech and mobility. It forced him to retire because he needed constant care.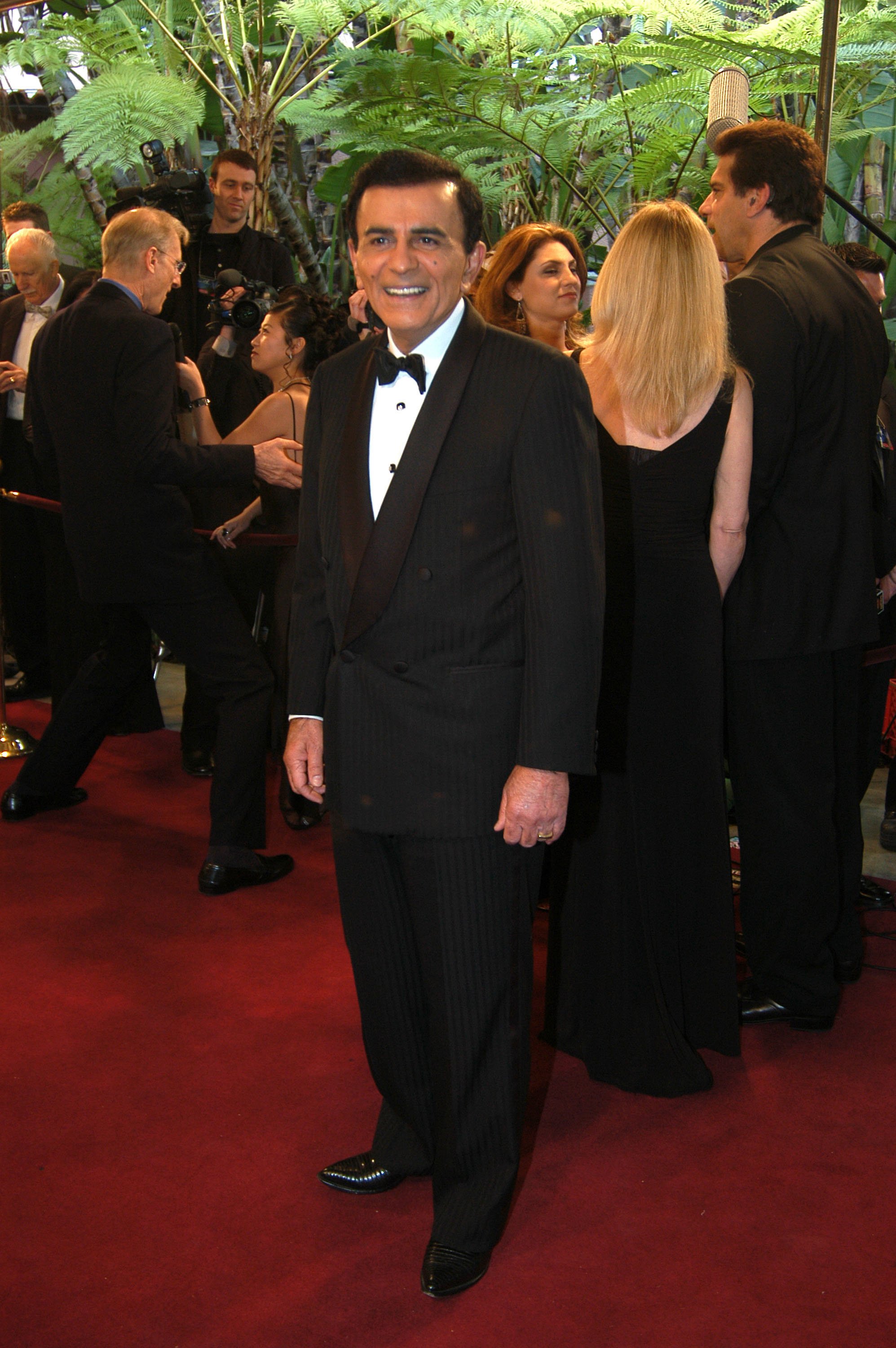 Casey Kasem in Beverly Hills 2005. | Source: Getty Images
During his last days, Kasem's children wanted to move him out of the house and get him to a hospital, but Thompson regulated who got to see him.
So, the Kasem children went to court after Thompson disappeared with Kasem and traveled with him to Las Vegas, Seattle, then Washington.
Kerri won the court order and flew to Los Angeles to fetch her father. She walked in with the media and her attorney, which only caused more drama.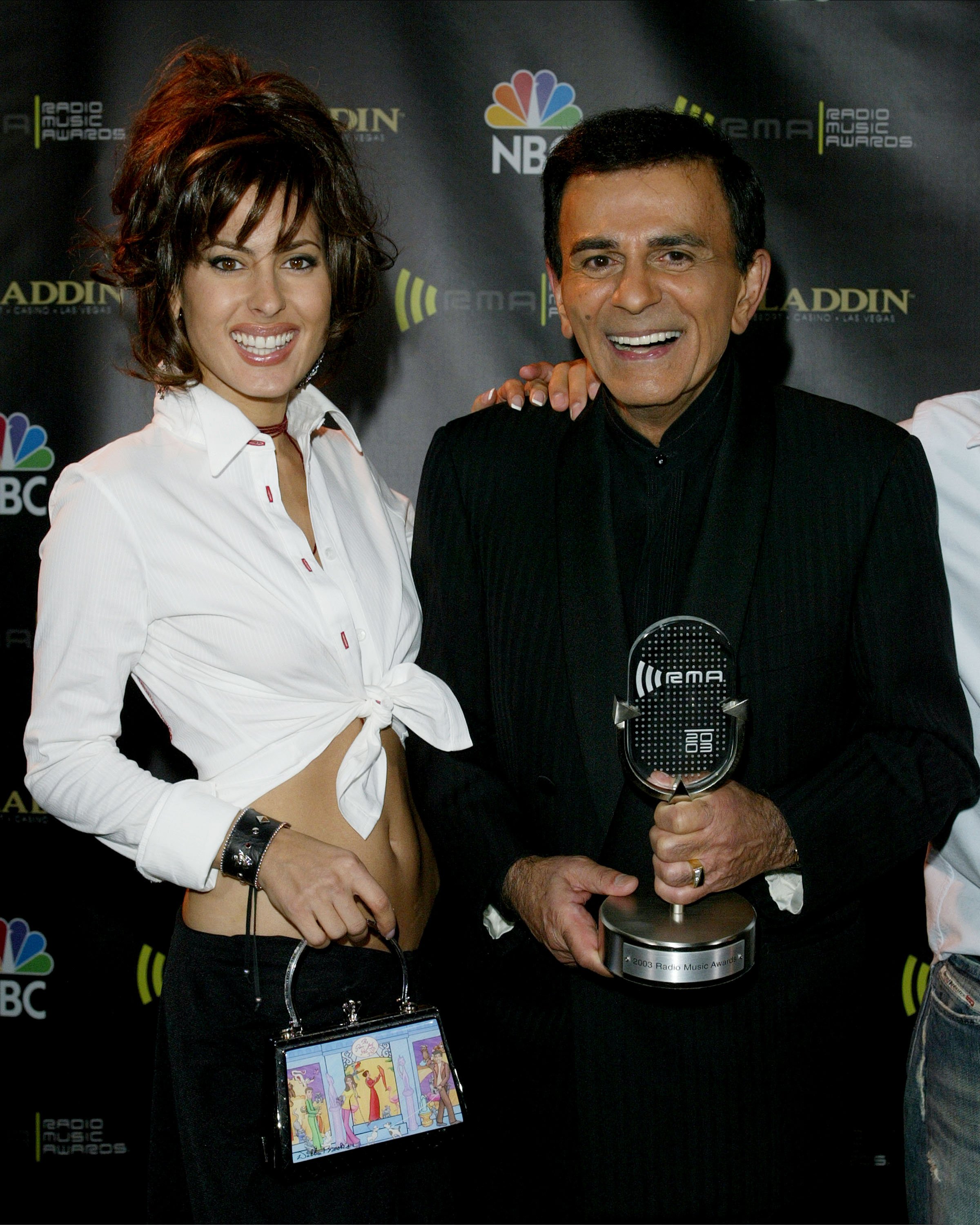 Casey Kasem and his daughter Kerri in Las Vegas 2003. | Source: Getty Images
After Kerri and Thompson had a heated fight, Kasem made it into the ambulance. Kerri said one medical staff told her Kasem did not have much time to live.
Kasem's daughter was heartbroken. In a span of three days, Kasem's health had drastically deteriorated. His organs were shutting down, and he could not digest any food. On June 6, his children made Thompson aware that their father was not going to make it.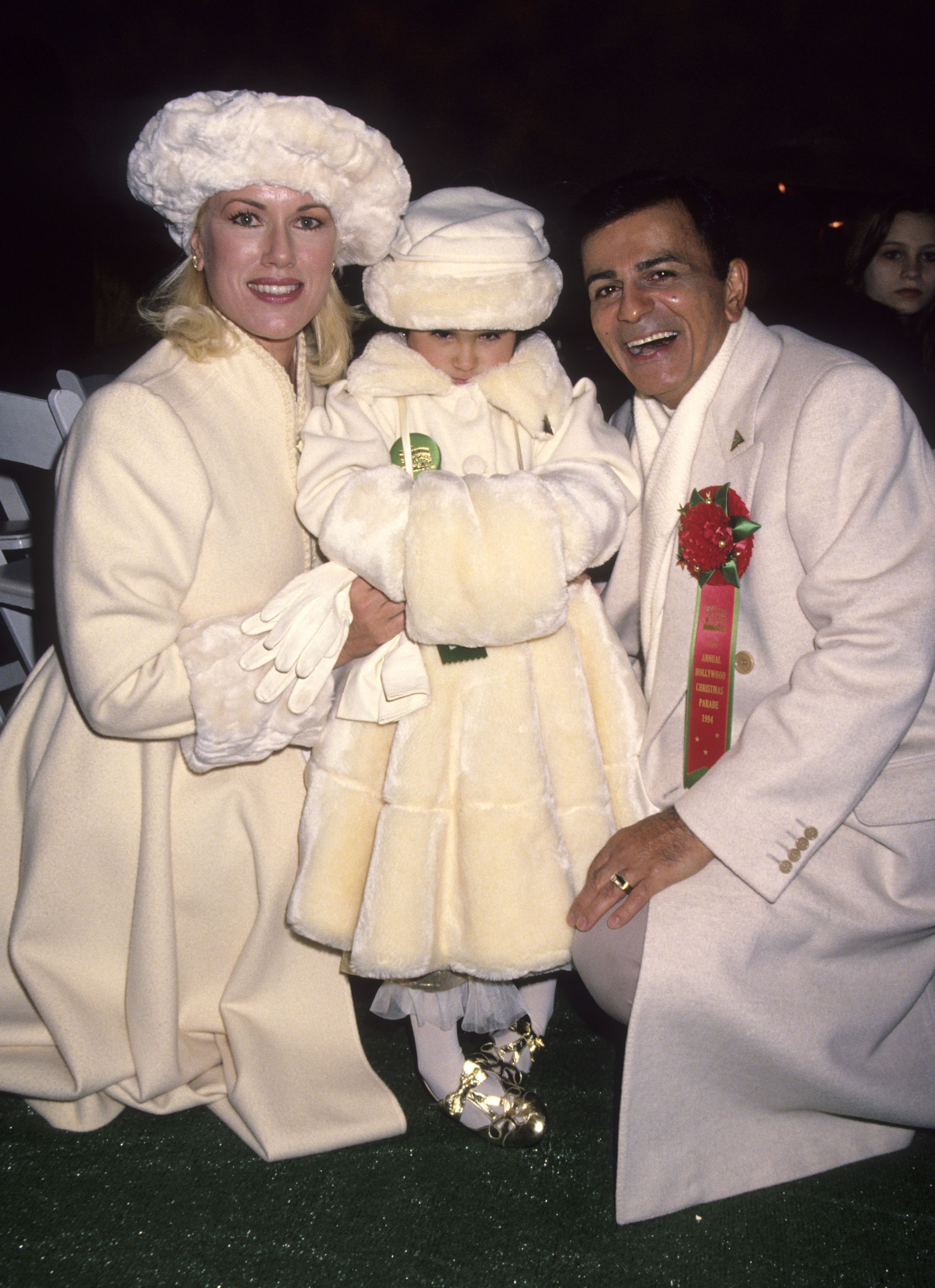 Casey Kasem with his wife Jean and daughter Liberty in California 1994. | Source: Getty Images
Thompson and her daughter Liberty arrived at the hospital, and according to the "Cheers" alum, they were only given five minutes to say their goodbyes.
Thompson said she saw terror in her husband's eyes, and cutting off his life support was not an option for her. "My first and foremost thing was to save my husband's life — every second counted," she said.
So Thompson flew back to Los Angeles to get a court order that would allow her to take Kasem home. The court order would take months to file; unfortunately, Kasem did not have much time left.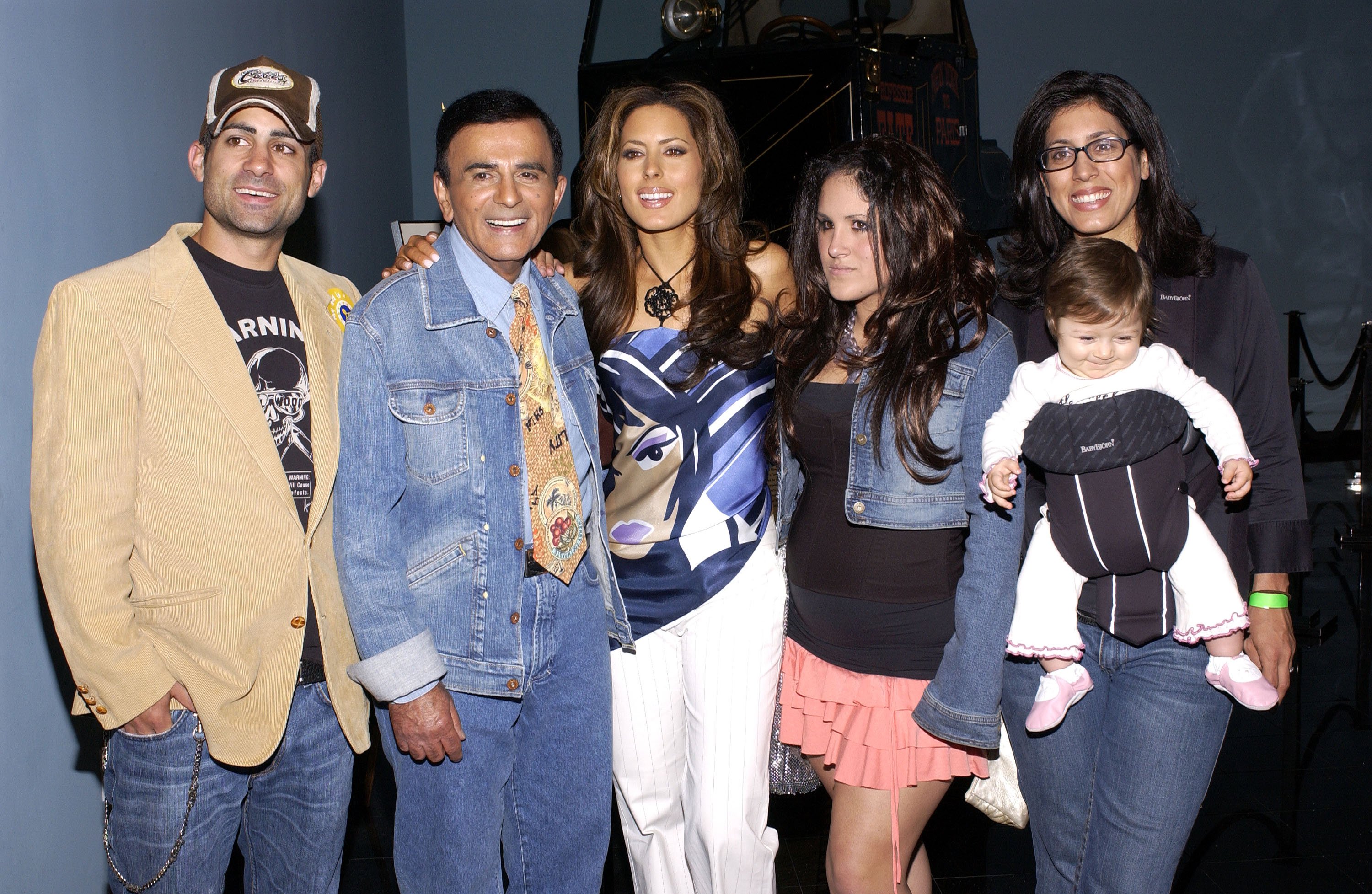 Casey Kasem with his family in Los Angeles 2005. | Source; Getty Images
According to Jullie, the doctor told her there was nothing more they could do to save Kasem's life. Therefore the three siblings were forced to make the painful decision of letting their father go.
Kasem died on June 15, 2014, surrounded by his three children. Thompson and Liberty did not make it back in time for the final goodbye.
Casey Kasem's Grave Is Unmarked and Far from His Family
After Kasem's death, Thompson hired a private investigator and accused his children of murdering him.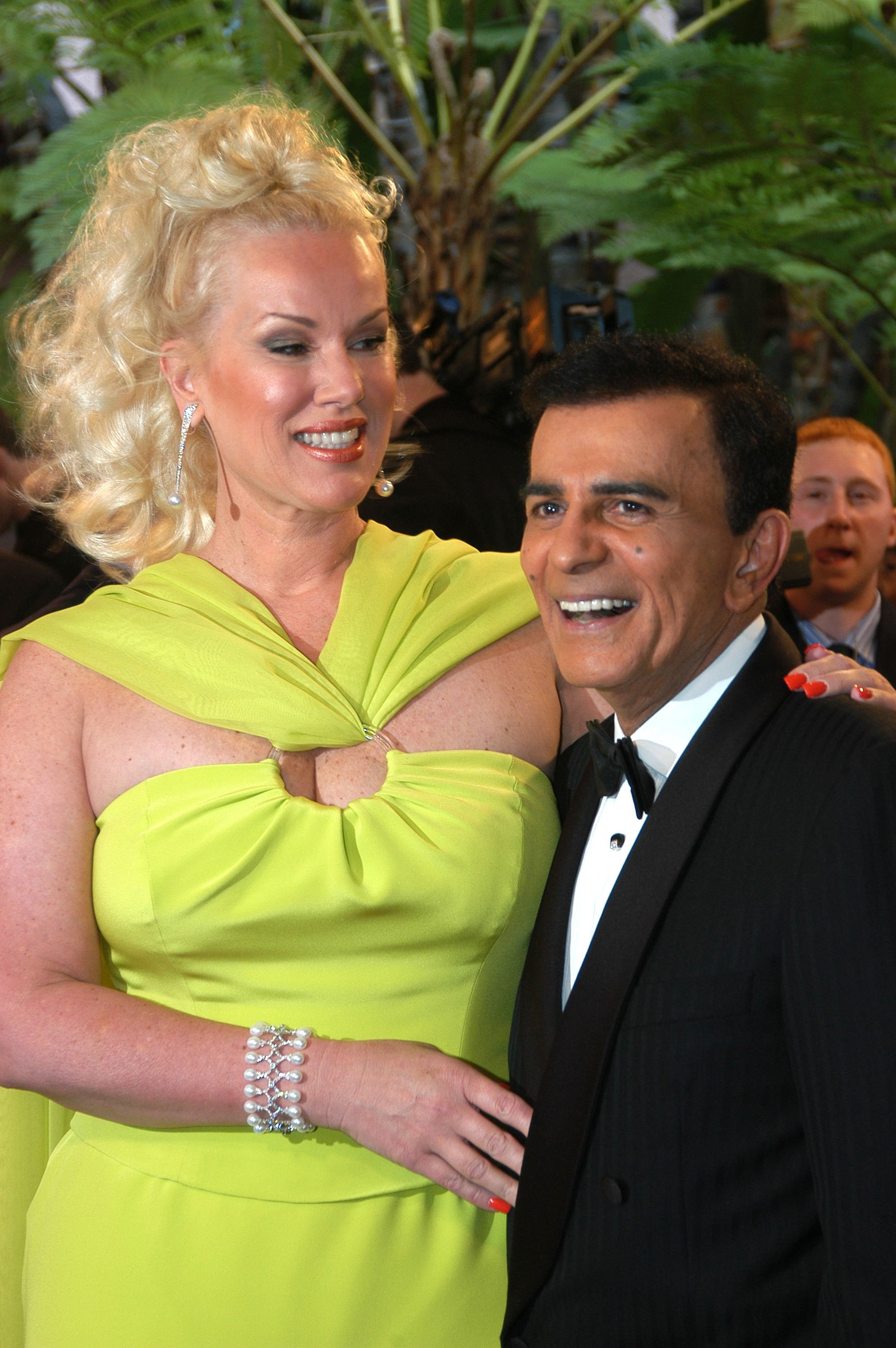 Casey Kasem and his wife Jean in Beverly Hills 2004. | Source: Getty Images
Kasem was buried in an unmarked grave in Norway, Oslo. However, correspondent Peter Van Sant claimed that a Swedish woman visited the grave every month to decorate it.
But Van Sant also claimed that Kasem's grave was far and unmarked because his children wanted to spite Thompson and her daughter, so they would be unable to visit him.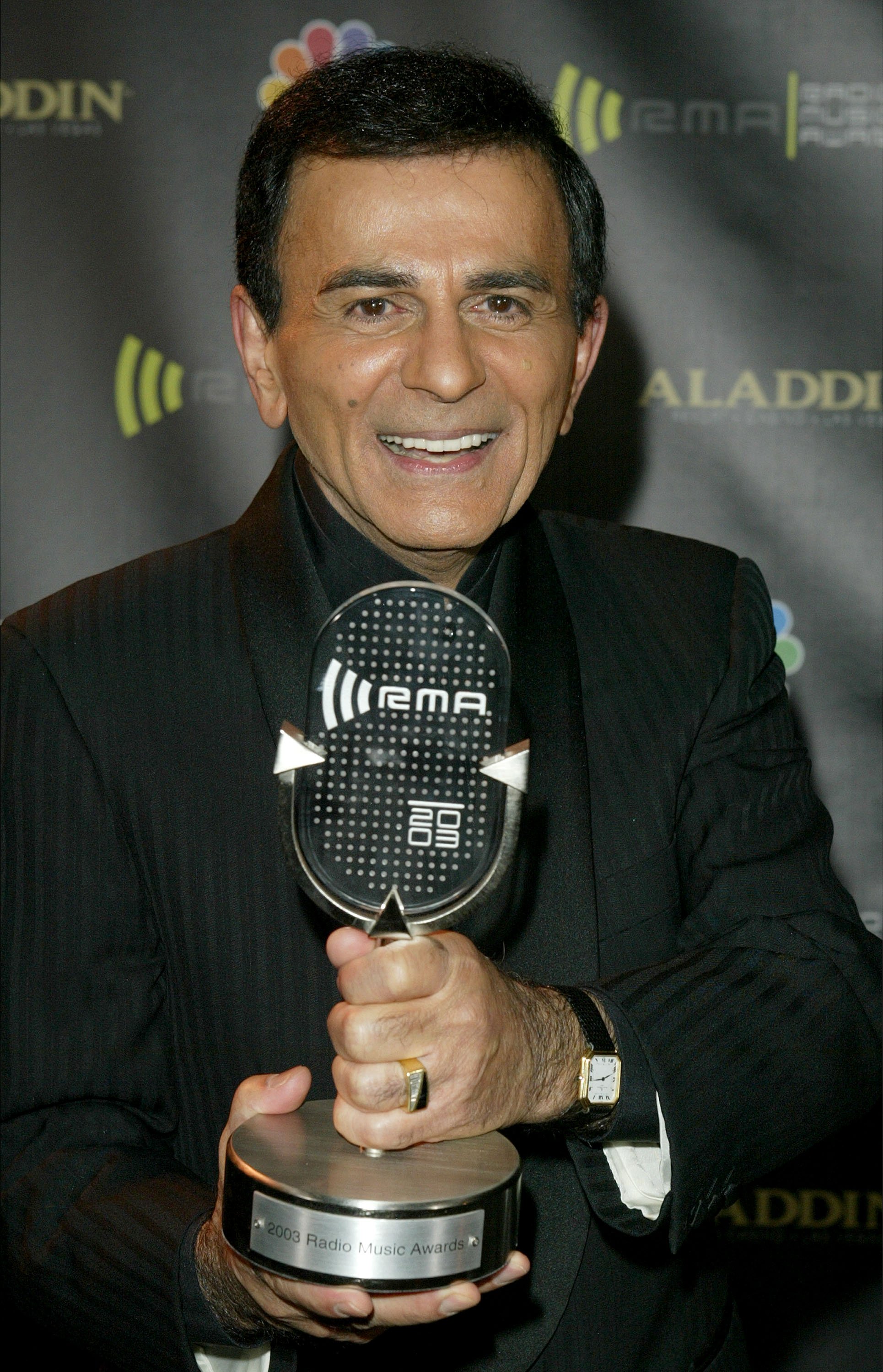 Casey Kasem at the Radio Music Award in Los Vegas 2003. | Source: Getty Images
The iconic DJ left a mark in this world and used his voice and talent to remain memorable and loved worldwide. A vicious family feud might have surrounded his death, but he remains a legend.
Please fill in your e-mail so we can share with you our top stories!
The information in this article is not intended or implied to be a substitute for professional medical advice, diagnosis or treatment. All content, including text, and images contained on news.AmoMama.com, or available through news.AmoMama.com is for general information purposes only. news.AmoMama.com does not take responsibility for any action taken as a result of reading this article. Before undertaking any course of treatment please consult with your healthcare provider.