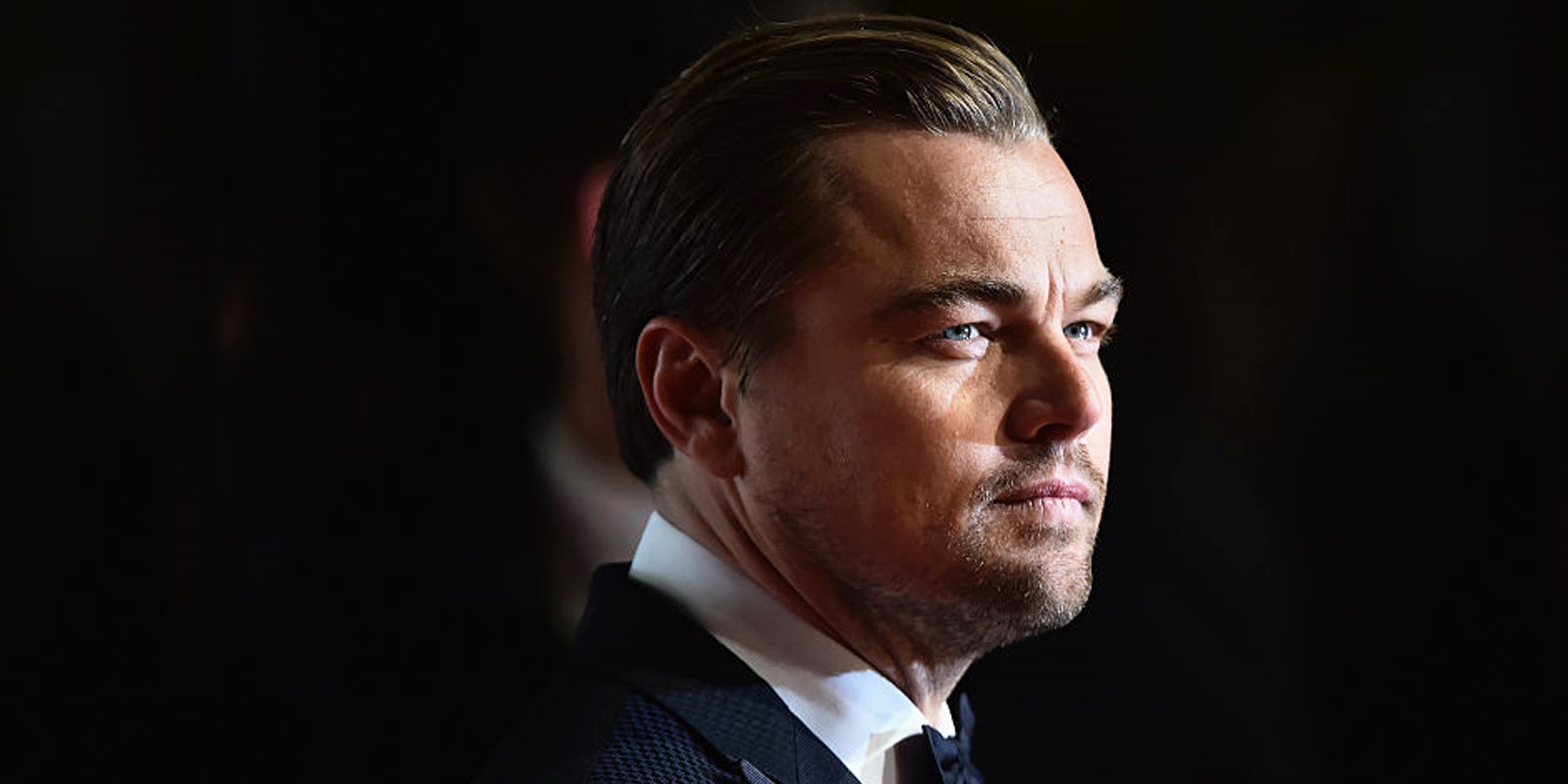 Getty Images
Reasons Why Leonardo Dicaprio Has No Kids & Financially Supports a Child from South Africa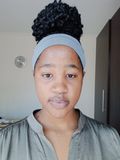 None of the children in Leonardo DiCaprio's life are biologically his. However, the actor hope his role in their lives will positively impact their future.
Leonardo DiCaprio is nearing his 50s, but he is yet to tie the knot with whom he may one day consider the love of his life. The "Inception" star prefers to keep his life private. However, his romantic relationships have made headlines.
It has been noted that DiCaprio has a pattern of dating women younger than 25. This peculiar tradition was expected to end following the actor's lengthy relationship with Camila Morrone. However, the former couple recently called it quits - and Morrone had just turned 25 this year.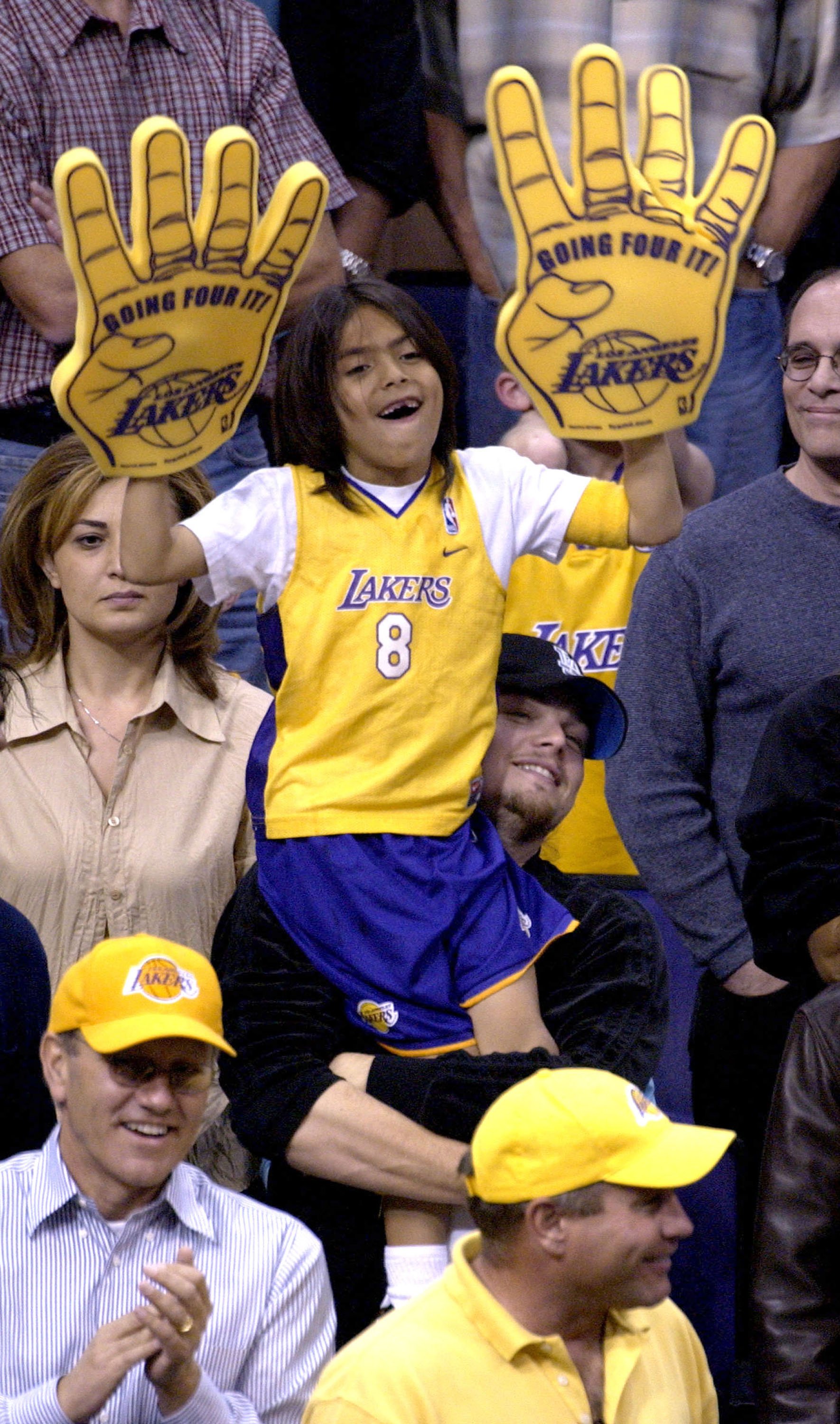 Leonardo DiCaprio holds up an unidentified child as they attend the Lakers v Timberwolves in Los Angeles | Source: Getty Images
What Did Leonardo Dicaprio Say about Having Kids?
When Leonardo DiCaprio was young, he had a strong conviction that since he had low emotional capacity and lacked any faith the idea of marital union, settling down would never be in the cards for him.
However, as the "Don't Look Up" star grew older, his earlier convictions seemed to have dumbed down. DiCaprio admitted that he was contradicting himself when he disclosed his desire to "get married and have children" in the late 2000s and blamed the lack of it on youthful ignorance.
At the time, DiCaprio was dating the then 23-year-old model Bar Rafaeli, and the actor lamented about how much he felt he'd lived most of his life on-screen.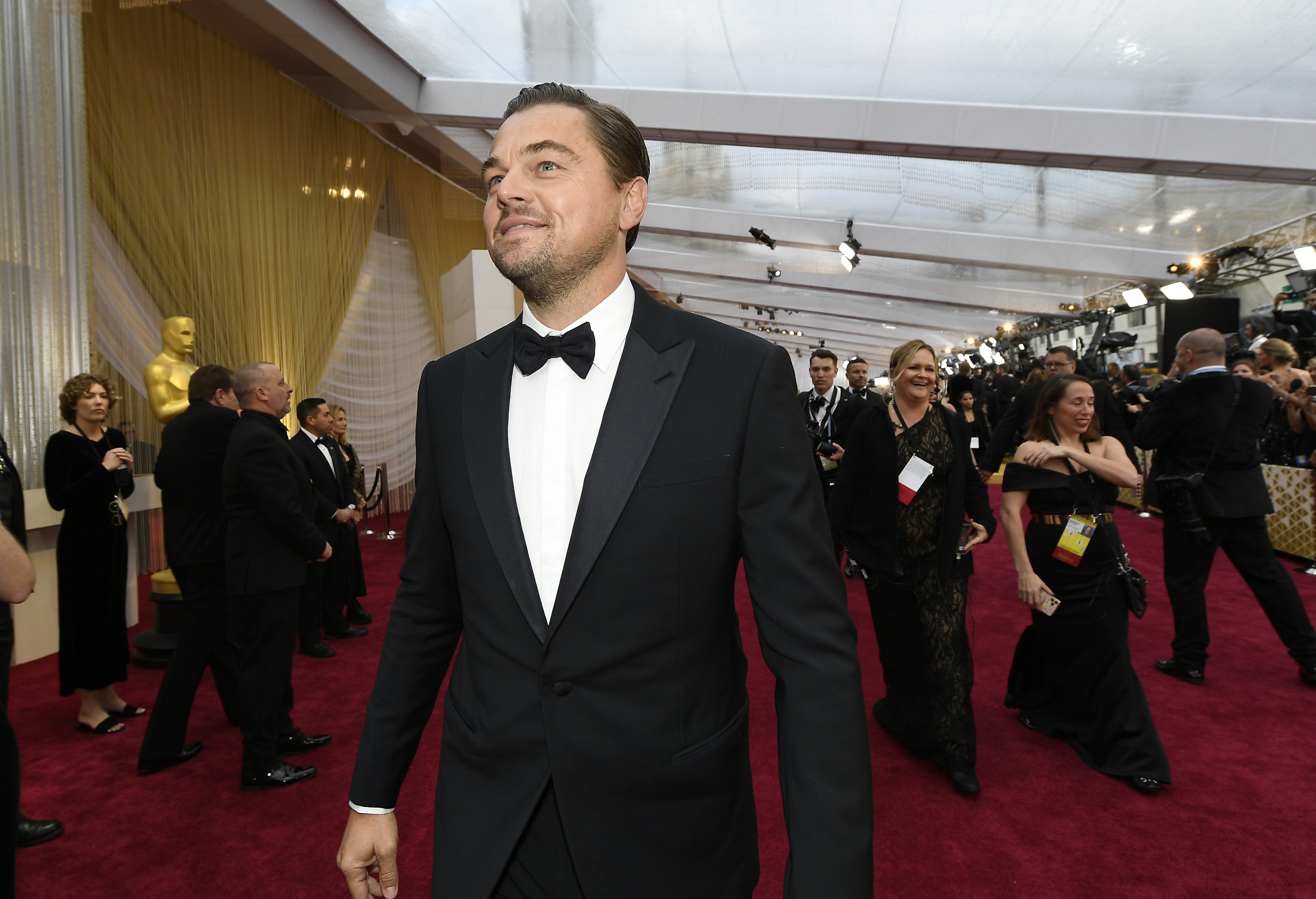 Leonardo DiCaprio photographed at the 92nd Annual Academy Awards in Hollywood | Source: Getty Images
DiCaprio recalled that his parents never imposed on his career choices. Although acting seemed ideal, he thought he'd have a better chance as a marine biologist, pursuing his deep appreciation for nature.
Hence it was a wonder that he chose the profession, but the "Titanic" actor confessed that he joined the film industry to find love. In a 2010 interview, DiCaprio revealed that since his views on married had changed, he thought he'd have been married by then.
On the contrary, despite keeping his romantic life active, his career consumed any chance of that happening. That same year, he told Germany OK Magazine that he felt he hadn't reached his full potential as an actor; therefore, it was his biggest priority.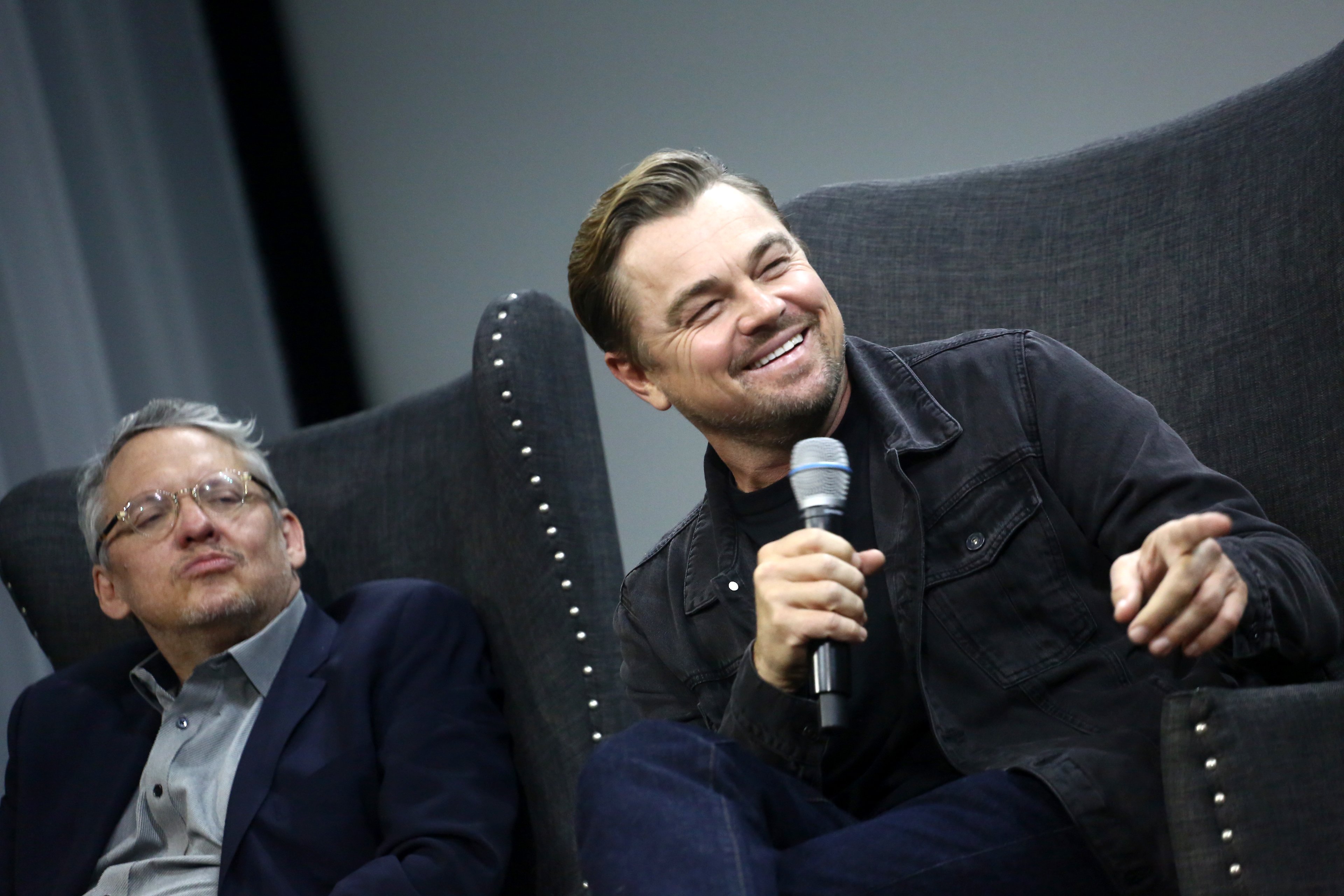 Adam McKay and Leonardo DiCaprio were photographed at Netflix's Don't Look Up LA Tastemaker Screening in Los Angeles | Source: Getty Images
Rolling Stone invited DiCaprio in 2016 to chat with him about his plans for settling down. When they asked him if he would bring a child into the world, the actor simply answered:
"Do you mean do I want to bring children into a world like this? If it happens, it happens. But yeah. I don't know."
Fearing that detailing his answer would lead to misquotations and misinterpretation, he concluded that he would rather not articulate it any further.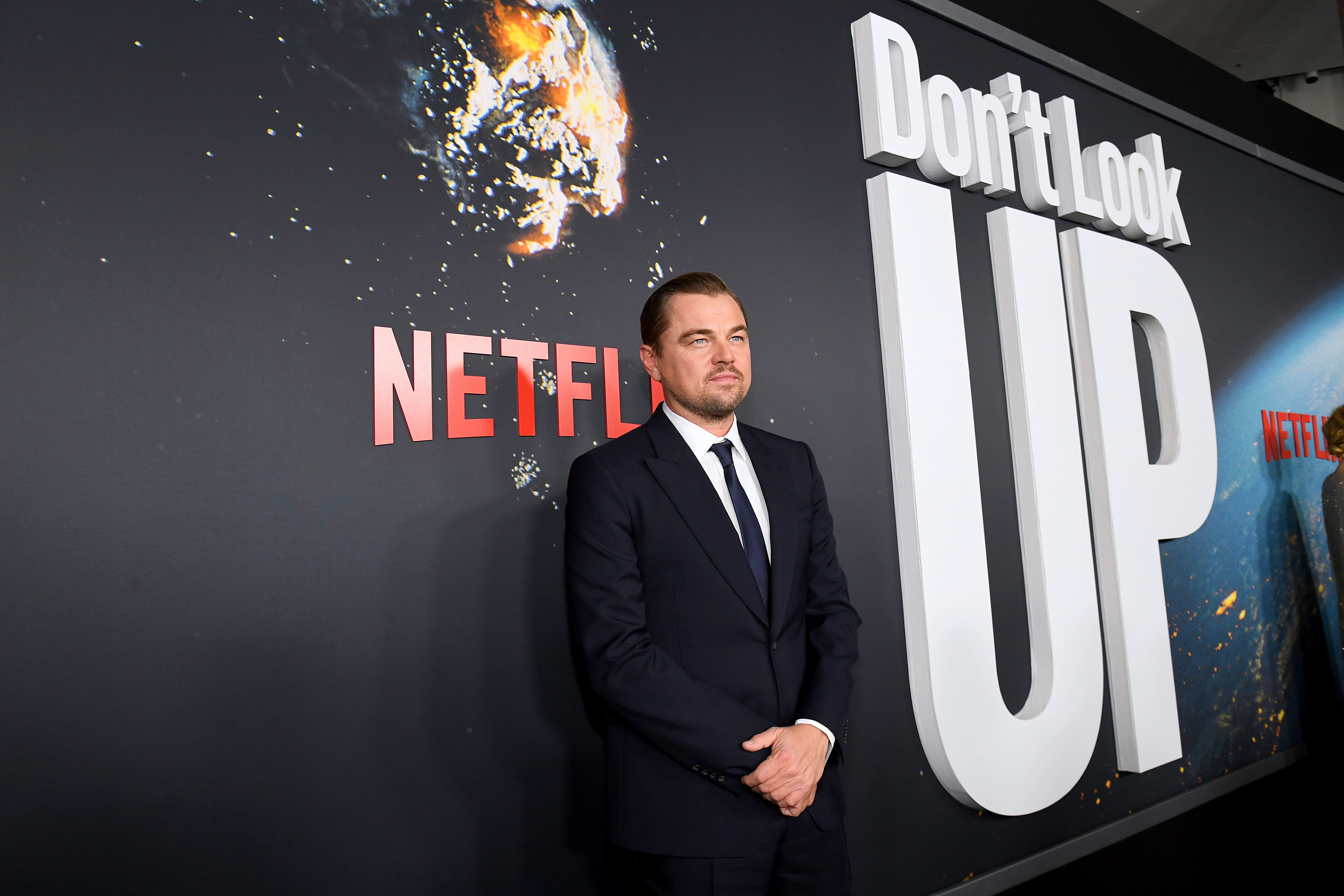 Leonardo DiCaprio posed at the "Don't Look Up" World Premiere in New York City | Source: Getty Images
During his interview with 60 Minutes Australia, questions of whether he was interested in buckling down with the love of his life one day popped up. He shared the same sentiments as he did with Rolling Stone, shying away from giving an absolute answer.
When the interviewer asked if having children was in the cards, he answered:
"I'm sure it will be."
It is worth noting that "The Revenant's" parents' relationship ended quite early as the actor was still an infant. However, for the sake of their child, they stayed close to each other and raised DiCaprio just one block apart.
DiCaprio's mother, Irmelin, was a legal consultant, and his father, George, worked as a comic book distributor for both underground and mainstream stores.
DiCaprio also noted how seeing his friends have kids changed the trajectory of their lives. He feels that should it ever happen that he welcomes a young life into the world, it would be a giant leap for him, and he would finally feel like a real adult.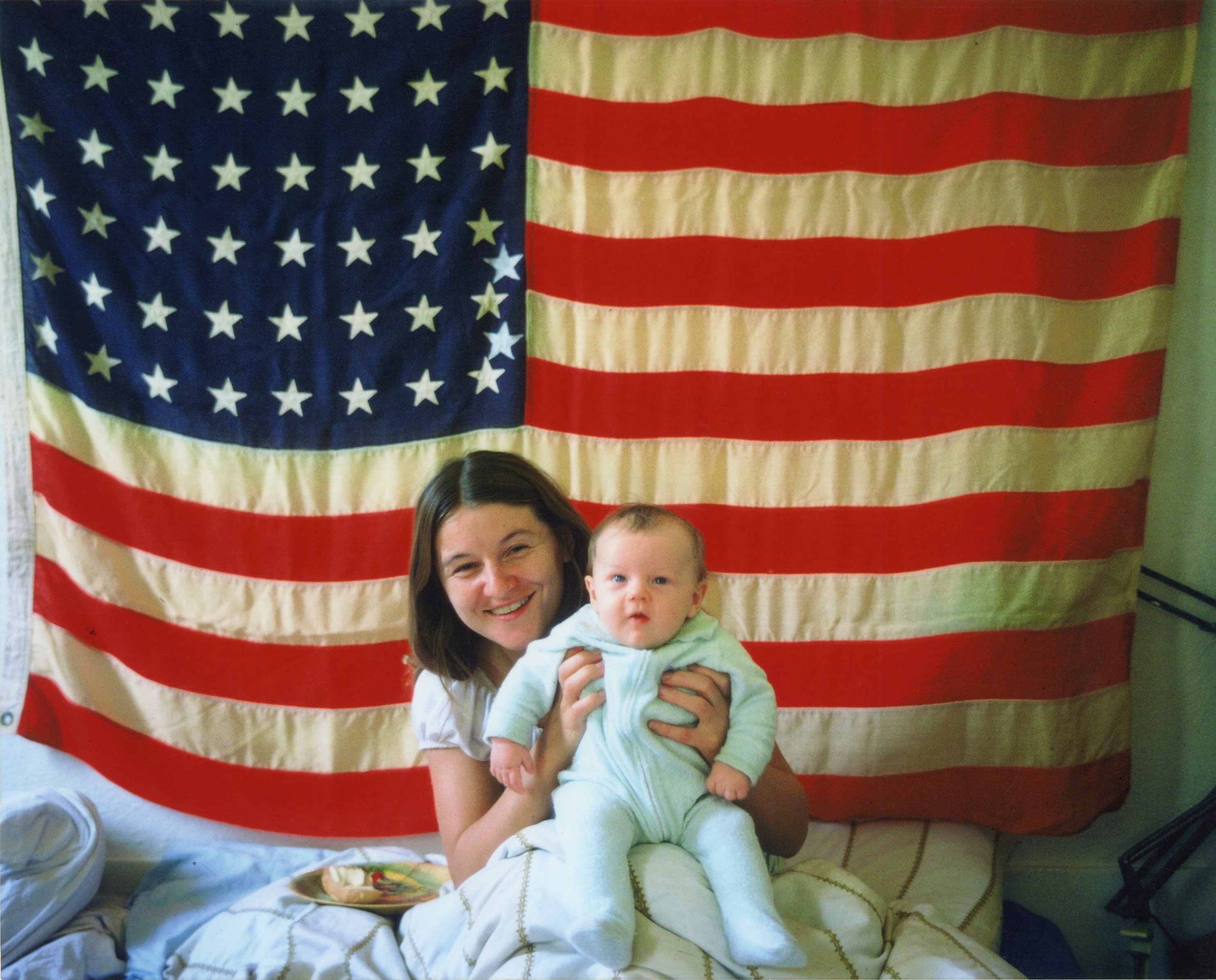 Leonardo DiCaprio and his mother Irmelin DiCaprio pose for a portrait in their California home in 1975 | Source: Getty Images
DiCaprio Financially Supports an Orphan for South Africa
Leonardo DiCaprio may not have biological children of his own. Still, it was reported in 2007 that he had connected with a little girl in South Africa that he met during the filming of the 2006 movie "Blood Diamond."
In preparation for his role as "Danny Archer," DiCaprio spent a lot of time in some African countries, where he spent time in children's orphanages.
When he bonded with the South African girl, the actor committed to supporting her financially but only from his home in Los Angeles. Details about the orphan are unknown, but sources claim that he remained in touch with her through the phone.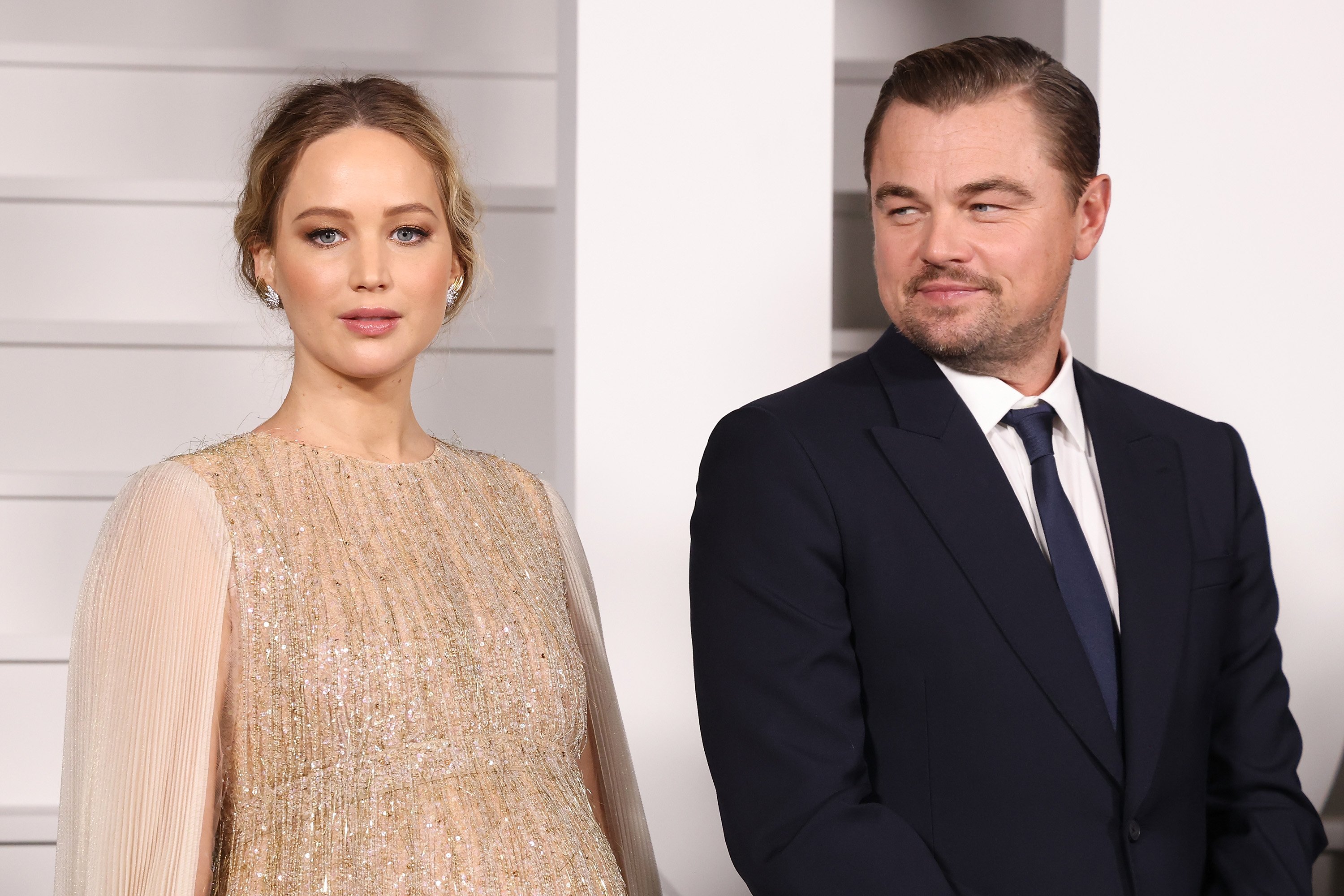 Jennifer Lawrence and Leonardo DiCaprio attend the world premier of Netflix's "Don't Look Up" in New York | Source: Getty Images
Leonardo Dicaprio Was Close to Starting a Family with Camila Morrone
Leonardo DiCaprio and Camila Morrone initially met in 2008, but their romance didn't begin until almost ten years later, in 2017. The former lovers were spotted together a bunch of times, garnering speculation about their relationship, before officially appearing together at the 92nd Annual Academy Awards.
According to US Weekly, they enjoyed traveling the world together but preferred to keep the details of their relationship private. When the first wave of coronavirus swept the world in 2020, they decided to move in together and adopted three huskies.
A source claimed their relationship was very tightknit, and they were both considering settling down together. Moreover, the source claimed Morrone was conservative because she didn't want a child out of wedlock.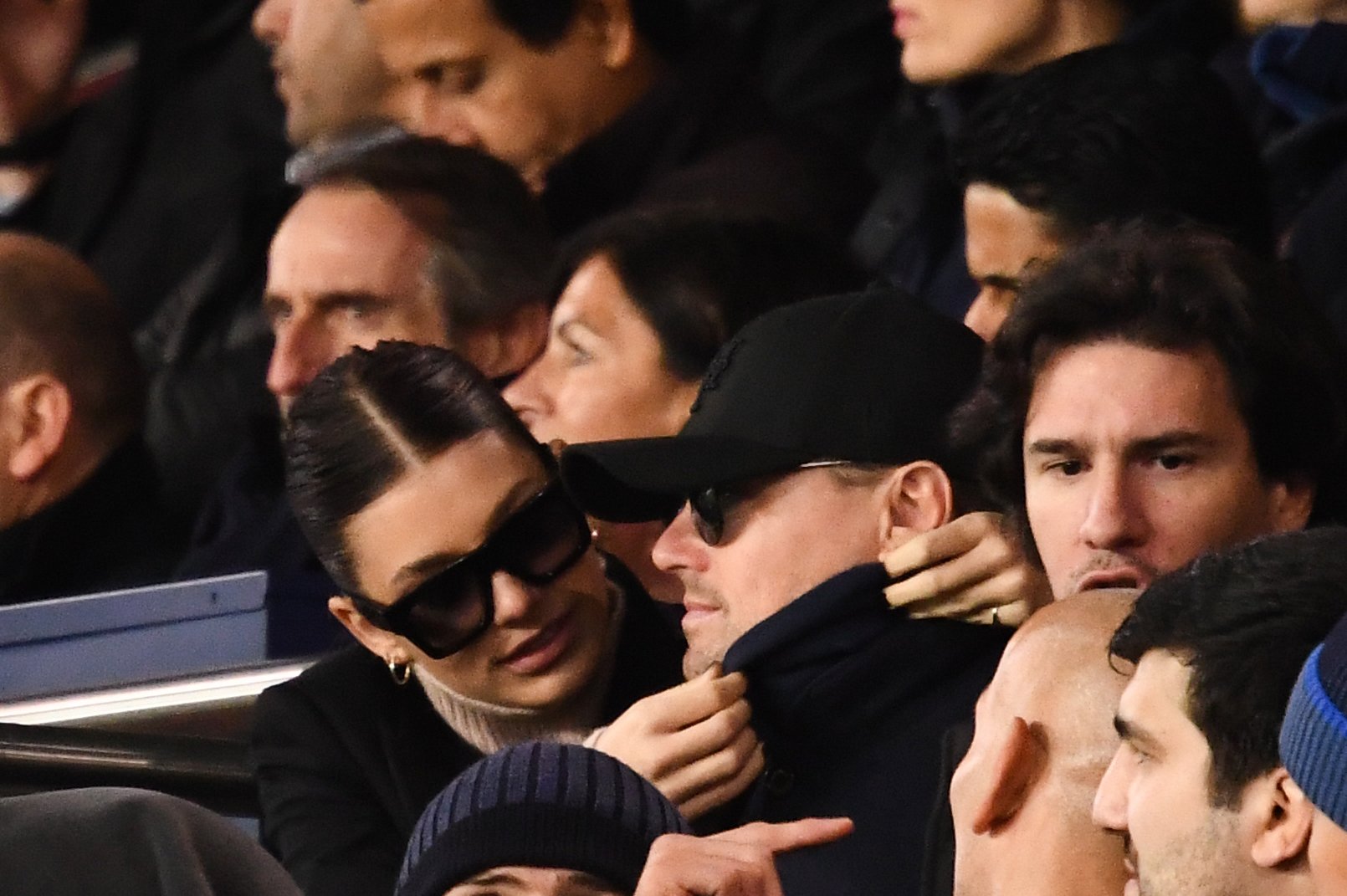 Leonardo Di Caprio and former partner, Camilla Morrone, were photographed while she adjusted his coat's collar at the UEFA Champions League Group C football match between Paris Saint-Germain (PSG) and Liverpool FC in 2018 | Source: Getty Images
In December of last year, rumors arose about the actress's possible pregnancy when she was spotted with a supposed baby bump. However, fans were disappointed to learn that it was a prosthetic for one of her roles.
Moreover, DiCaprio stayed true to his tradition of dating women under 25, as Morrone turned 25 this year, and the former couple just recently called it quits.
Leonardo Dicaprio Is Good to Kids
Despite DiCaprio leaving the possibility of having kids to fate, the actor seems to find value in positively impacting the lives of the children that are in his life, one way or another.
The "Django: Unchained" star uses his socials to raise awareness about the importance of climate change and how it particularly affects young lives.
Moreover, according to the Daily Mail, DiCaprio is reportedly the godfather of his friend Tobey Maquire's daughter, Ruby. In 2012, DiCaprio was spotted holding Ruby's hand, accompanying her and her mom, Jennifer Meyer, as they ran errands.
Two years later, he was seen holding Ruby's hand again while they spent a Sunday afternoon together, with the youngster enjoying her beverage as they walked together.
Please fill in your e-mail so we can share with you our top stories!