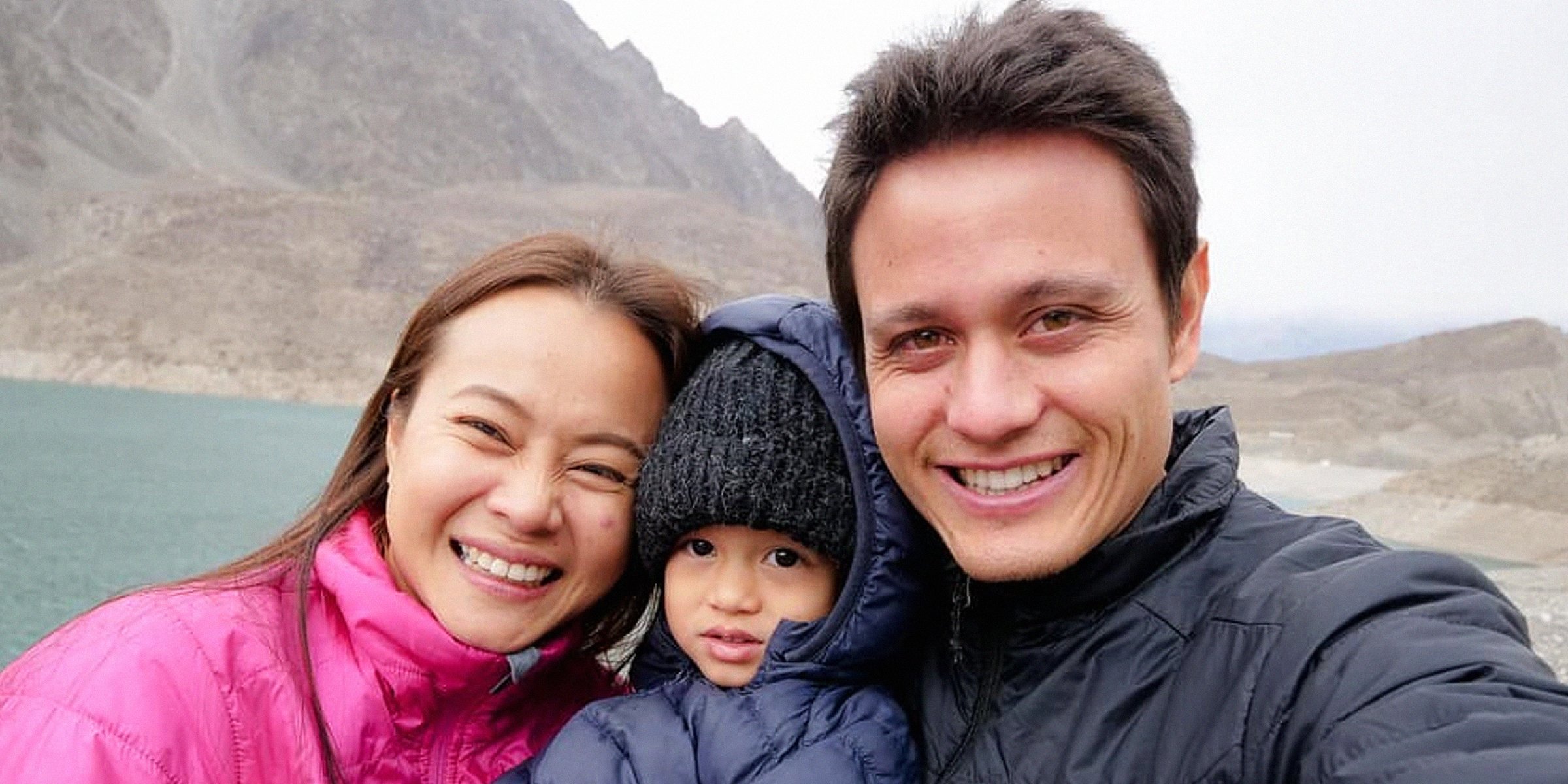 Instagram/migrationology
Ying Wiens Is 'The Most Amazing Person' to Husband Mark Wiens - Facts about Her Life

Ying Wiens is the wife of the author, YouTuber, and blogger Mark Wiens. And to her husband, Ying is the most amazing person he has met. More about the life of Mark Wiens's wife.
Mark Wiens has made a name for himself as one of the most popular food vloggers in the world as he shares his love for food and travel on his YouTube channel.
At the time of publication, he has over nine million subscribers and over two billion views. The vlogger is married to Ying Wiens, who shares his passions as a traveler while being a wife and mother.
Facts about Ying's Life
Mark is not the only one in the Wiens household who loves to eat. His wife Ying is also a Thailand vlogger who shares his passion for traveling, and she loves to cook and is a great eater.
According to her husband, she is the most amazing person he has ever met. He believes he is lucky and blessed to have her in his life.
Even though Ying lives in Bangkok, Thailand, with her husband, she often travels with him to experience food around the world. However, she is the brain behind the camera.
Ying's husband revealed that she takes all his videos, so his fans rarely see her in front of the cameras. However, she is always present with him.
A cartoonist fan captured the essence of the Wiens household as the artist drew Ying watching her husband and their baby eating some delicious dishes while she held the camera.
In 2017, Ying's husband took their YouTube fans on a tour of their house, and from the comments, fans loved their humility and the fact that they did not stage their home to look perfect.
Ying's home in 2017 was a rented twin duplex that cost less than a thousand dollars. The parking space is the first area in the compound and by the side of it is a little garden where Ying's mother loves to grow vegetables for her family.
At that time, Ying lived in the six-bedroom property with her husband, son, sister, and parents. The house consisted of the main living room, massive entrance room, kitchen, storage pantry, and other spaces that they converted to serve as workspaces.
Ying's Husband Is a Famous Blogger
Ying is married to Mark Wiens. He is a travel and food blogger who tastes dishes around the world. He has his popular YouTube channel, where he shares episodes about the places he visits and food.
He became so popular that he now gives tips on how others can start their traveling blogs. He encouraged new bloggers to give tips like stating the prices of things, opening hours of places they visit, and how others can get to those places.
He also founded "Phed Mark," a Thai restaurant specializing in the famous Thai comfort food known as Pad Kaprao, and the blogger promises a spicy food experience.
Mark met Ying while he was teaching and living in Thailand. He was excited she agreed to marry him, and they had their wedding at a restaurant in Bangkok.
On their wedding day, they had a feast of southern Thai food but did not have a wedding cake. The couple replaced the cake with a beautiful giant durian, a tropical edible fruit with a spiky exterior.
Ying Is a Mother
When Ying first got pregnant, she did not know, but her husband noticed that she was eating more than usual and joked about it. At the time, they were on a trip in Jordan, and on March 27, 2016, she took two tests that confirmed her pregnancy.
Like travel blogger Jessica Nabongo, who did not let anything hinder her from traveling to all the countries of the world, Ying did not let being pregnant slow her from her "Round The World" trip with her husband.
During one of their ultrasounds, Ying discovered she was pregnant with a boy. She and her husband even bought a car to make transportation around town more accessible and support their dreams of more road trips in Thailand.
On November 12, 2016, she welcomed her son via an emergency Cesarean section, and they named him Micah Tharachat. He now joins his parents in their travels around the world.
Please fill in your e-mail so we can share with you our top stories!