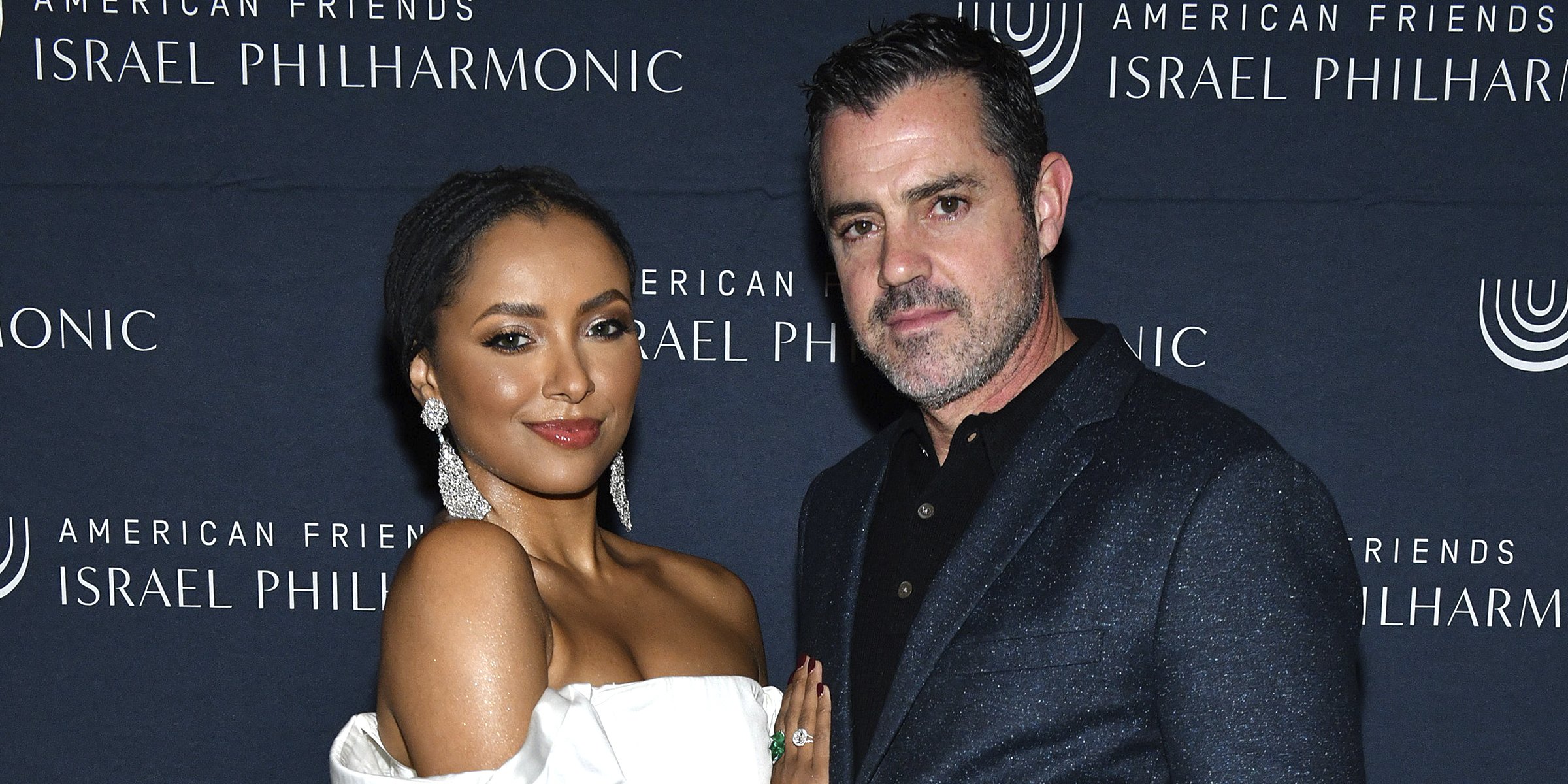 Getty Images
Kat Graham's Future Husband: Meet the Actress' Fiancé Darren Genet Who Is Almost 20 Years Her Senior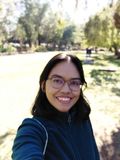 Kat Graham rose to fame as Bonnie Bennett in "The Vampire Diaries." Besides her breakout role, she recently grabbed attention for her relationship with a famous filmmaker who is much older than her. Find out more about Kat Graham's husband, Darren Genet.
Kat Graham, 33, has become a Hollywood household name due to her many roles in films and TV. She made her acting debut in the Disney Channel teen series "Lizzie McGuire," but she gained recognition in the popular CW series "The Vampire Diaries."
On top of her acting career, she has also released several songs under her name. Graham's success in the entertainment industry has sparked speculation about her romantic life.
Who Is Kat Graham's Fiancé Darren Genet?
The Swiss-born actress's much older fiancé is Darren Genet. The 52-year-old Miami Beach native is an award-winning filmmaker who has directed several TV shows, music videos, and commercials.
In addition to his work in Graham's popular 2009 CW series, Genet's other notable projects include many TV shows such as "The Originals" and "Legacies," MTV music videos, and advertisements for top brands such as Adidas, Dior, and Nike.
Although they already knew each on the set of "The Vampire Diaries," they only started dating in 2017, the same year the hit show ended.
Despite his reputation as a genius in the abovementioned genres, Genet did not limit himself to them. He is also skilled at telling powerful stories through moving short films and social documentaries.
Several of his short films premiered at Cannes and were profiled in Vanity Fair. His public service announcement (PSA) videos for PETA and Black Lives Matter earned national attention and an Emmy nomination.
Genet's documentaries have centered on immigrants and refugees. Over the years, his films have garnered praise from industry publications such as American Cinematographer, The Hollywood Reporter, The New Yorker, and Variety.
For his incredible work, Genet earned numerous awards, including Television Academy Awards and Emerging Cinematographer Awards. He also scored a nomination for the reputable ASC Heritage Award.
He received his Master of Fine Arts from the American Film Institute. He served as a mentor for notable directors like Marcus Nispel, Michael Bay, Samuel Bayer, and Tony Scott in the art of telling stories through commercial films.
Genet is also involved in philanthropic endeavors. In addition to his humanitarian works, he and Graham co-founded Frequency Films, a production company dedicated to producing content for various platforms.
Their production company is currently working on several feature films, including an adaptation of Harry Crews' cult classic "Car," a cryptocurrency thriller "DARK.NET," and a dark comedy "The Get."
How Long Have Darren and Kat Been Together?
Although Graham and Genet already knew each on the set of "The Vampire Diaries," they only started dating in 2017, the same year the hit show ended. However, they kept their relationship off the spotlight.
The highly-private couple, however, made a few appearances in public together. One of the few events they attended was the American Friends of the Israel Philharmonic Orchestra, the event which honored jewelry designer Lorraine Schwartz.
They celebrated the holidays together and posted sweet tributes on social media. The couple appeared to have taken their relationship to a new level. On May 4, 2022, Graham's representative confirmed that the two are now engaged. A source told People:
"Kat is madly in love and couldn't be happier."
The source added that the renowned cinematographer proposed to Graham during his birthday celebration in Mexico. Neither Genet nor Graham has spoken publicly about the details of their engagement.
Who Is Kat Graham's former fiancé Cottrell Guidry?
Graham's engagement to Genet was her second. Graham, who currently stars in Netflix's "Love in the Villa," was formerly engaged to her ex-fiance Cottrell Guidry in October 2012. It's unclear when the former pair dated.
Even though they had planned a wedding ceremony, Guidry and the multi-hyphenate actress reportedly broke off their two-year engagement in December 2014. According to a source, the former couple split with no drama and have remained friends.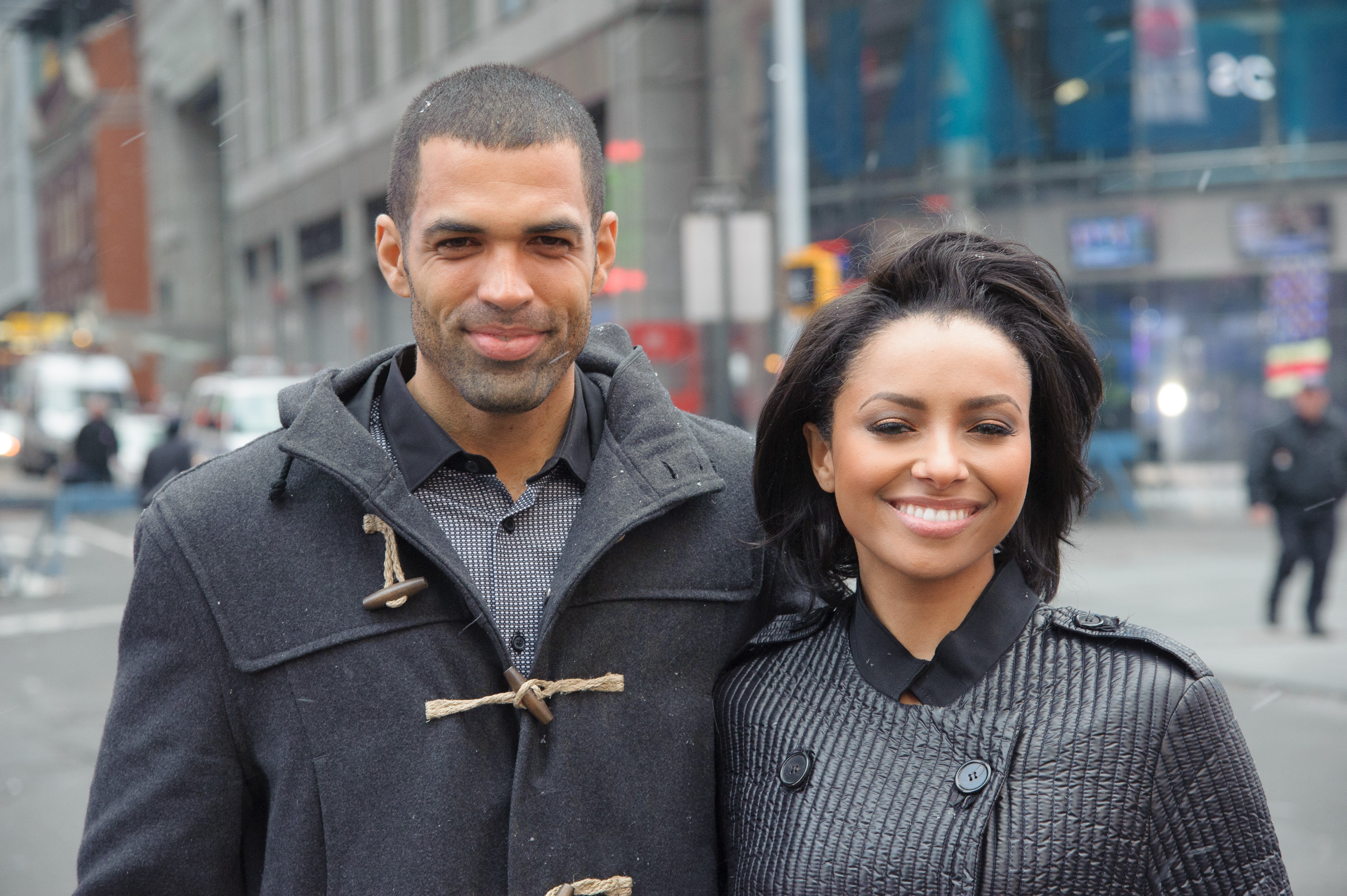 Kat Graham and Cottrell Guidry at the NASDAQ MarketSite on December 31, 2013, in New York City. | Source: Getty Images
Like Graham, Guidry is an actor best known for his roles in "Skyler" and "See You On the Other Side." He is also known for his work in other TV shows "Criminal Minds" and "Powerless." He also starred in the film "Grimshaw."
Guidry dabbled in TV directing. His first project as a director was the "American Soul" series. In addition, he is an artist, writer, producer, and founder of Stay Cool Productions.
Please fill in your e-mail so we can share with you our top stories!