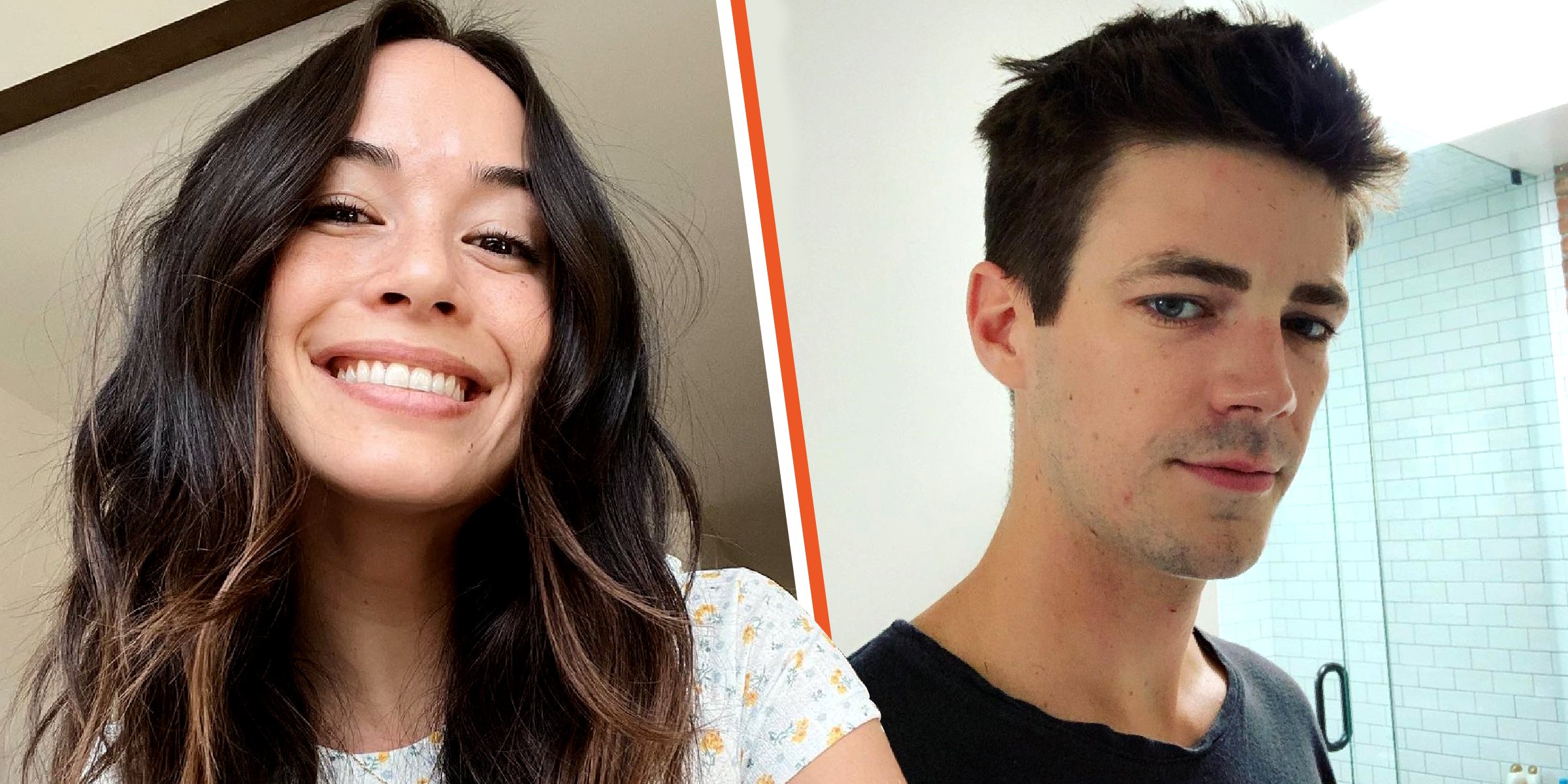 Instagram/lathoma3 | Instagram/grantgust
Andrea LA Thoma Is a Trainer and Therapist - Inside Her Love Story with Husband Grant Gustin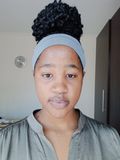 Andrea LA Thoma is a doctor of physical therapy and a trainer. She is currently developing an online space where she will tend to varying fitness goals, providing goal-specific exercises for people with various physiques.
Fitness and health enthusiast Andrea LA Thoma fell in love with the actor Grant Gustin, and the couple's love story has been likened to the plot of a hilarious rom-com.
Grant Gustin is mainly known for his role as "Barry Allen" in the popular series "The Flash." Although the actor is depicted as a grand romantic in the show with his co-star Iris West, who plays "Candace Patton," that role extends to his real life.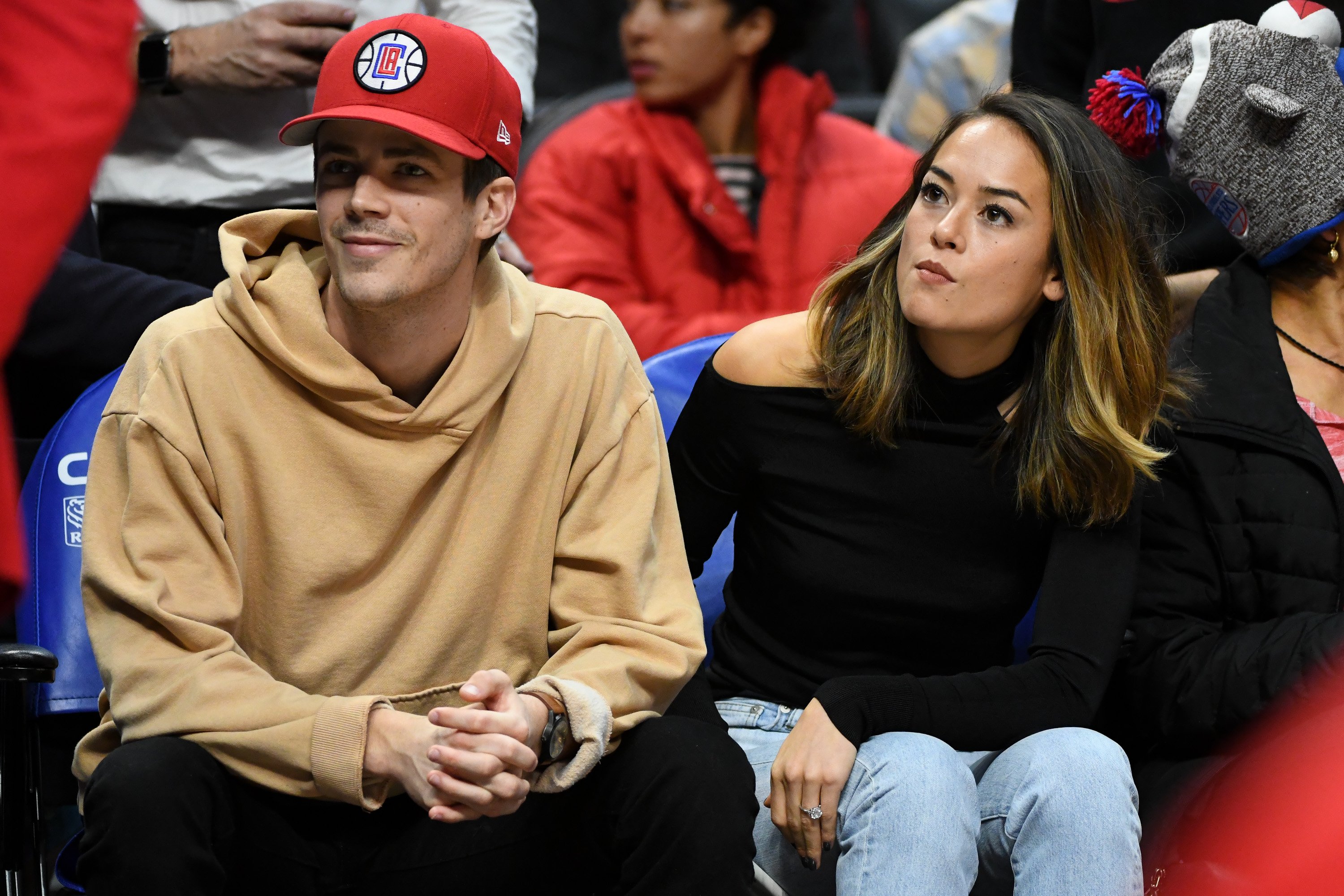 Grant Gustin and Andrea "LA" Thoma attend a basketball game between the Los Angeles Clippers and the Minnesota Timberwolves in Los Angeles | Source: Getty Images
Andrea LA Thoma Is a Specialist in Training
Dr. LA Thoma is a physical therapist, a trainer, and a social media influencer who had amassed 741K followers on her Instagram account at the time of the publication.
La Thoma is the founder of the Google Play Store mobile app "Dare To Be Active." According to the description, the platform is a hub where Dr. LA Thoma Gustin extends her skills, expertise, and years of experience in training to a global community.
The app is also designed to guide users at any point in their fitness journey through exercises that make fitness more simple and approachable. Furthermore, it is primarily geared towards beginner fitness enthusiasts aiming to better their health and physique.
Andre LA Thoma Met Her Husband in a Very Classic Way
According to The Things, LA Thoma met her husband, Grant Gustin, at a 2016 Sabah Tourism Dinner in Malaysia. The pair's first encounter together sparked their chemistry, and it was reported that they started dating a month after.
It was also reported that the couple frequents the city where they met and plans to visit Sabbah whenever they get the chance. They frequently share pictures of themselves together on their socials.
Thoma Thought the Proposal Was a Joke
After dating for some time, People shared their engagement announcement on April 30, 2017. However, Gustin's proposal to LA Thoma didn't exactly go as the actor had envisioned.
Initially, Gustin had planned a grand romantic gesture in Costa Rica, where the "Glee" star was filming. He thought it was the perfect location and wanted to take advantage of its romantic atmosphere. However, when production plans changed, his plans were thwarted.
A little while after, Gustin summed up all his courage after a shared workout session on the beach and spontaneously popped the question. LA Thoma was caught so off-guard that she laughed at him, convinced he was joking.
Eventually, she said yes to the love of her life. The lovers shared the good news with the world on Instagram with a photo in which they happily embraced each other, with LA Thoma flaunting her ring.
The image spoke volumes as it needed no caption and garnered a comment section full of excited and congratulatory remarks.
Thoma and Gustin Got Married in a Beautiful Ceremony
After being engaged for over a year, Gustin and LA Thoma tied the knot at the end of 2018. However, before officially marrying, the couple had to go through traditional Kazadan wedding rites, where a shaman and medicine man would bless their union.
Gustin shared that they needed to honor his wife's Kadazan ancestry through the tradition. LA Thoma also explained that her Kadazan roots spring from her maternal side. After the symbolic ceremony, she revealed how she felt "spiritually married" to Gustin.
All that was left was their white wedding. Moreover, there were rumors of LA Thoma and her husband secretly marrying at their favorite world-stop, Sabbah, Malaysia.
However, the couple candidly cleared the gossip through a December 2017 Instagram post where he captioned:
"It was incorrectly reported, without our permission, that LA and I had a private wedding while we were here, but that's not quite the truth. While we did have a beautiful, symbolic Kadazan ceremony to honor LA's ancestors, we still won't tie the knot until next year."
A year later, on December 15, their union was official. Gustin's representative disclosed it was a beautiful and unforgettable ceremony, where their loved ones and close colleagues surrounded the couple. The ceremony was held in Los Angeles at the 1920s Valentine DTLA events venue.
People with big names were also in attendance, including Gustin's "The Flash" and "Supergirl" co-star Melissa Benoist, Daveed Diggs, Ryan Phillips, Ben Ross, Jared Loftin, and more. The wedding featured a photobooth session in which guests would get a chance to be pictured with the then-newlyweds.
One of them, talent manager Robert Stein, shared his photobooth snap with the lovers on Instagram, remarking on how blessed they were to have each other and how much he enjoyed witnessing the celebration of their union.
Andrea LA Thoma Is a Mother of a Beautiful Baby Daughter
Andrea LA Thoma and Grant Gustin became parents in August 2021 to a baby girl they named Juniper Grace Louise. They announced her arrival with a snap of her little feet on Instagram, which Juniper's mom captioned:
"Juniper Grace Louise is here, and mama and papa are absolutely obsessed 🤍 We will be very busy kissing and sniffing every inch of her until she is old enough to tell us it's weird 😏."
LA Thoma and her husband announced their pregnancy in February 2021 on Instagram with an adorable snap they shared with their pups, holding ultrasound photos.
One of the commenters, Robbie Amell, jokingly warned them to "get their sleep in" as they would barely have any after their daughter's birth.
Please fill in your e-mail so we can share with you our top stories!