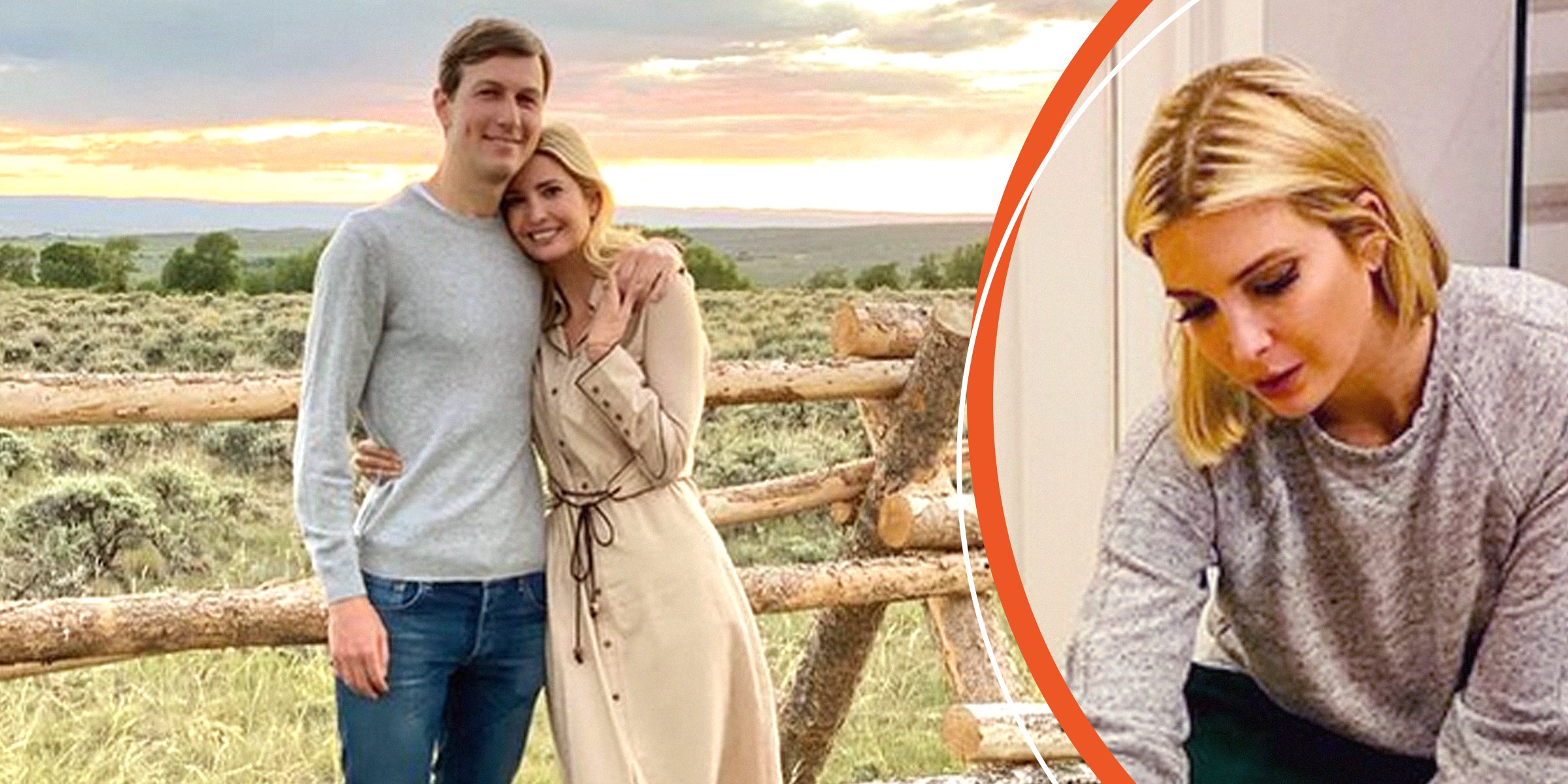 Instagram/ivankatrump
Ivanka Trump Appears Close to Tears after Husband's 2nd Surgery for Cancer He Initially Tried to Hide

Ivanka Trump has had a rough past few months. She was spotted fighting back tears a week after her husband, Jared Kushner, had his second thyroid cancer surgery. Even though he initially tried hiding the illness, Kushner was recently thrilled to announce that the surgery was a success.
The first daughter of Donald Trump, the 45th president of the United States, Ivanka Trump, and her partner Jared Kushner has been married for the past 12 years.
Theirs is a typical American love story. They met in 2007 at a business lunch after their friends innocently set them up for a business deal, oblivious that more would come out of the meeting.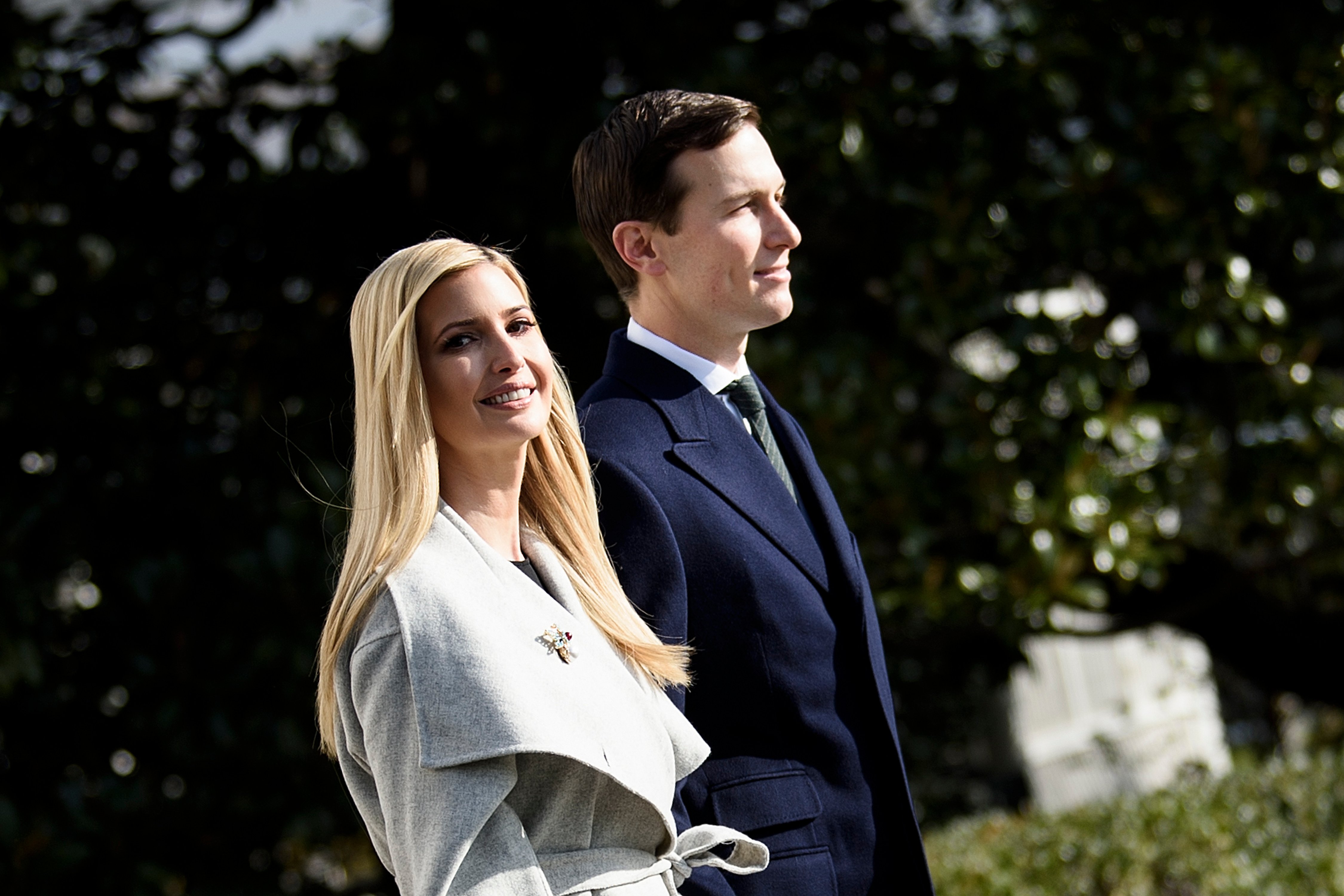 Ivanka Trump and Senior Advisor Jared Kushner follow US President Donald Trump to Marine One on the South Lawn of the White House November 29, 2018 in Washington, DC. | Source: Getty Images
They started dating shortly after, but in 2008, they broke up briefly due to their difference in religious beliefs. However, they could not stay apart for long and reunited later that year.
In 2009 Kushner asked for Ivanka's hand in marriage, offering her a 5.22-carat diamond engagement ring. Ivanka said yes, and the pair married at the Trump National Golf Club in New Jersey.
They welcomed their first child, daughter Arabell in July 2011, their son Joseph in October 2013, and their second son Theodore, in December 2016.
The two have served relationship goals for years and always showcase their love for each other on their social media accounts. They have always shown a united front throughout the years.
It is no wonder Ivanka was frustrated and spotted close to tears a week after her husband underwent his second surgery for an apparent thyroid cancer recurrence.
The former White House senior advisor was recently spotted in gym wear — a navy hooded sweatshirt with a white V design, cropped black leggings, and black New Balance sneakers — and holding a phone to her ear in Miami.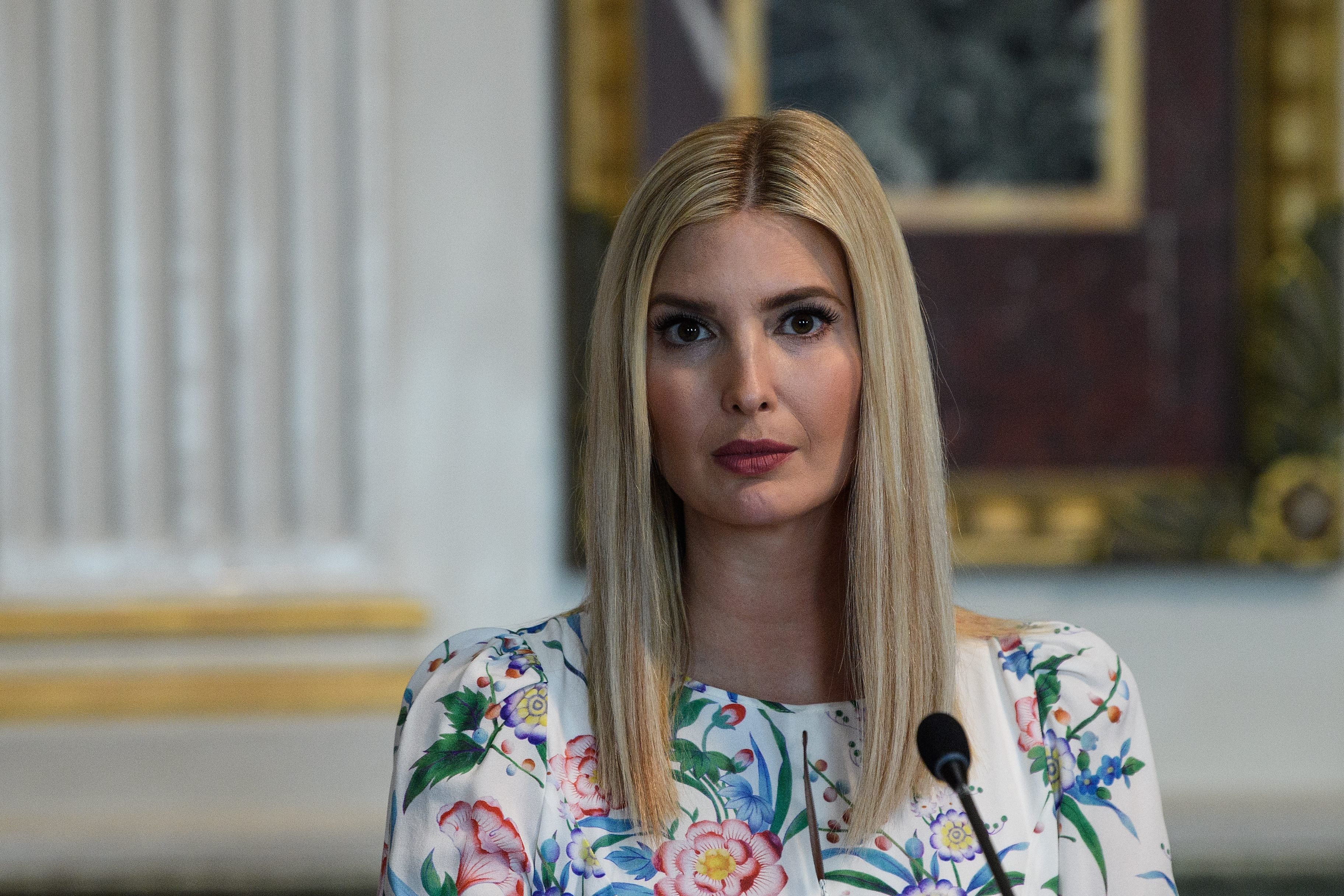 Ivanka Trump, daughter and adviser of US President Donald Trump, at the Eisenhower Executive Office Building in Washington, DC, on August 4, 2020 | Source: Getty Images
Even though she wore a pair of gold-frame aviator sunglasses, she appeared visibly shaken and seemed to be crying, or at least trying hard not to break down.
Ivanka has likely had a tough few past months, overwhelmed by her husband's illness, while still mourning her late mother, Ivana Trump, who died on July 14 after a fall down her stairs.
On the same day of the spotting, Kushner shared his surgery progress on The National Desk, explaining why he had his shirt buttoned all the way to cover his neck, something he never did. He quipped as Daily Mail reports:
"I had surgery last week. It was very successful."
His recent bout will not be the first time Kushner is dealing with the illness. In 2019, he underwent similar surgery for thyroid cancer.
Battling and Beating Cancer
Kushner was first diagnosed with thyroid cancer in 2019 while serving as a White House advisor. He writes in his memoir "Breaking History: A White House Memoir," that he remembers he was traveling to Texas to attend the opening of a new Louis Vuitton factory when he learned of the diagnosis.
Aboard the plane, the White House physician called him aside and conveyed the news that his test results showed he had cancer and that they needed to schedule surgery immediately.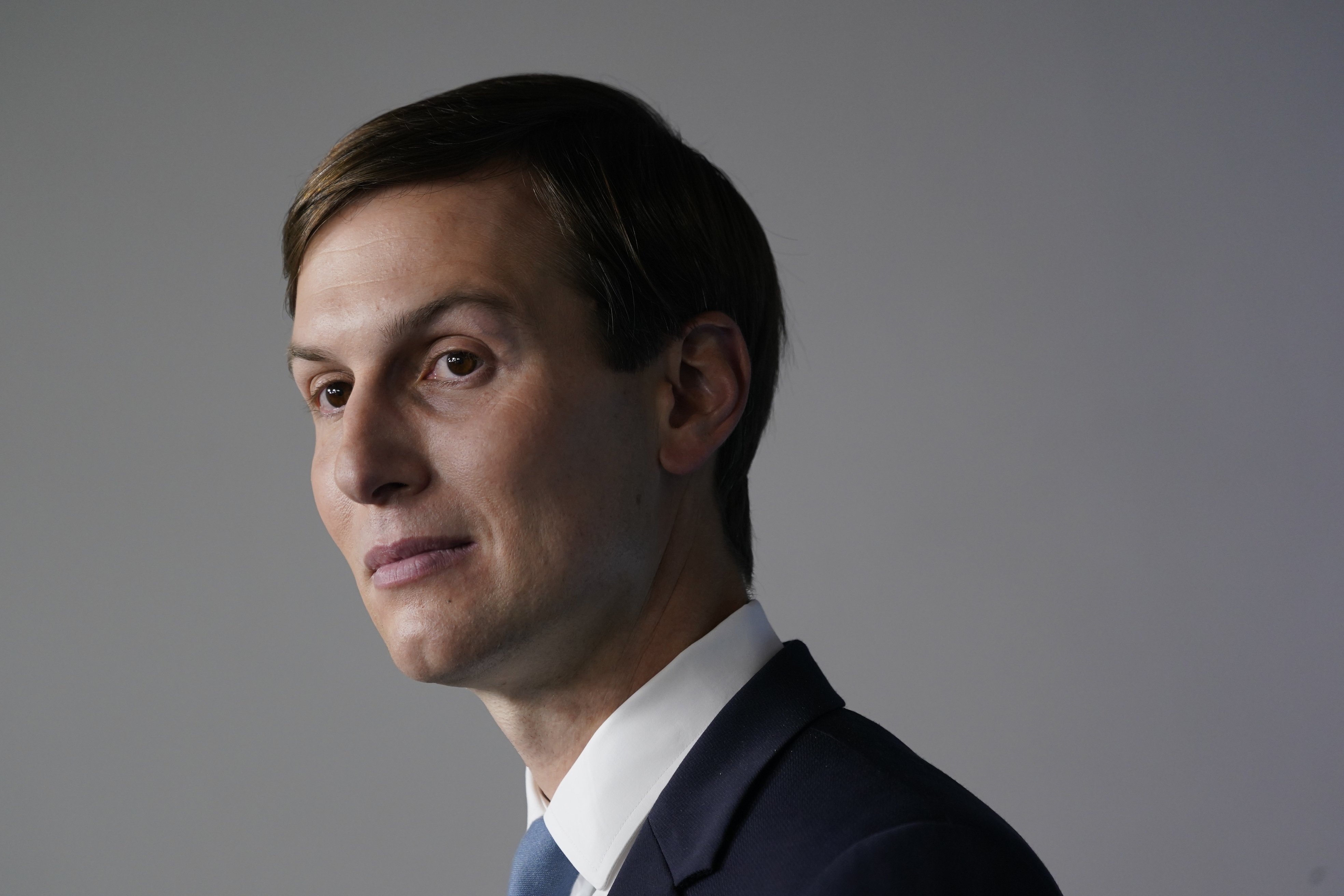 Jared Kushner, senior White House adviser, listens at the White House in Washington, D.C., U.S., on Friday, Sept. 4, 2020 | Source: Getty Images
Fortunately, the doctors had detected the illness early, and the chances of recovering were promising. However, the doctors warned him of possible lingering damage to his voice.
Kushner preferred to keep the news private and begged his physician to keep the information to himself. He said to the doctor, as The New York Times reports:
"Please don't tell anyone — especially my wife or my father-in-law."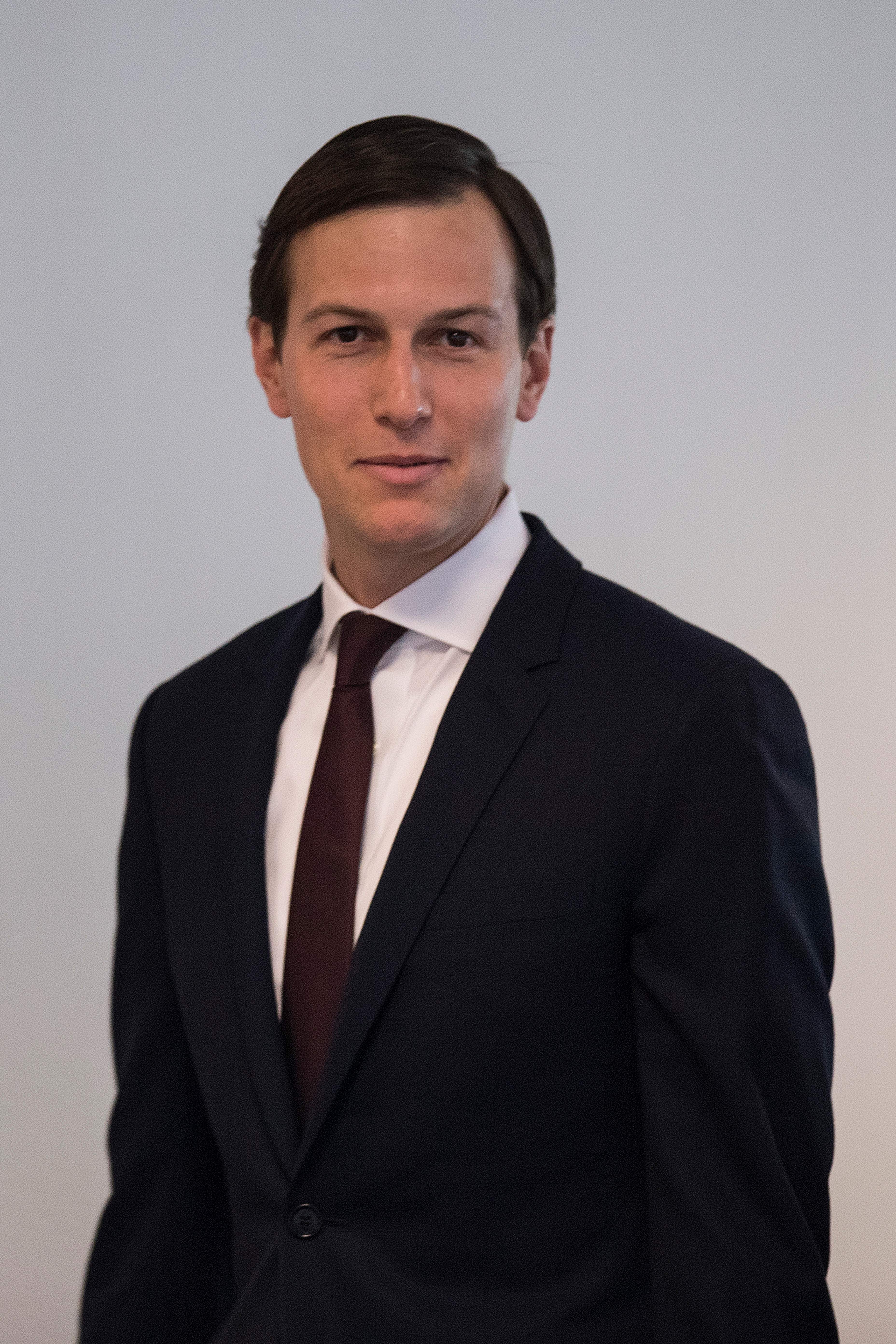 Jared Kushner, US President Donald Trump's senior adviser and son-in-law, arrives on Capitol Hill in Washington, DC, on July 24, 2017 | Source: Getty Images
Eventually, he had to tell his wife but maintains that only two other White House aides learned of his ailment. They scheduled the surgery for the Friday before Thanksgiving. That way, he would miss the least amount of time in the office, and his absence would remain unnoticed.
Now, a week after his second successful surgery, Kushner was full of energy during his interview and appeared well recovered.
Ivanka and Kushner's Lives Today
Between raising three kids, mourning her mother's demise, and dealing with her husband's recovery, the past few months have been tough on Ivanka. That is not counting running the Trump Organization with her brothers and helming her fashion brand.
In 2020, the mother of three shared how chaotic her life was, trying to balance all aspects of her life, and confessed that she was exhausted 90 percent of the time. However, she was grateful that her husband was a hands-on dad to their three kids. She said:
"Being a mother is the most rewarding experience, but also the most wild and stressful."
She disclosed that while motherhood is the most rewarding experience of her life, the reality of raising three children can be overwhelming at times. While she and her husband had busy schedules and worked for the better part of the week, they always ensured to dedicate weekends to family. She shared:
"It's very seldom that we'll have a commitment on a Saturday or a Sunday. It's really about us being together."
She loves spending her weekends with her family at their country house, where she enjoys gardening with the kids. Her most cherished moments are harvesting produce from her garden and cooking up a storm.
Cooking and baking together with her husband helps her family bond. "I love to cook, and he loves to eat," She says, "Baking is a fun thing to do with kids because there's a lot of mixing and pouring and measuring. And that's something we enjoy doing together."
After leaving their posts in 2021, Ivanka and Kushner retreated to a quieter and relatively low-key life of travel, leisure, and charity. Soon after their departure from office, they shared that they would not be pursuing any political runs of their own.
They instead retreated to Surfside, a tiny Miami-area town with a population of 6,000, where they could soak up the sun and shun the political spotlight and scrutiny of their old life. A friend of Kushner told People:
"They're really just settling into normal life and really enjoying it."
Ivanka enjoyed taking advantage of the warm weather in the small town and took up a sportier lifestyle of surfing, playing tennis, and golf, while Kushner spent a lot of time with his family, something he could not do while he worked at the White House.
Please fill in your e-mail so we can share with you our top stories!
The information in this article is not intended or implied to be a substitute for professional medical advice, diagnosis or treatment. All content, including text, and images contained on news.AmoMama.com, or available through news.AmoMama.com is for general information purposes only. news.AmoMama.com does not take responsibility for any action taken as a result of reading this article. Before undertaking any course of treatment please consult with your healthcare provider.