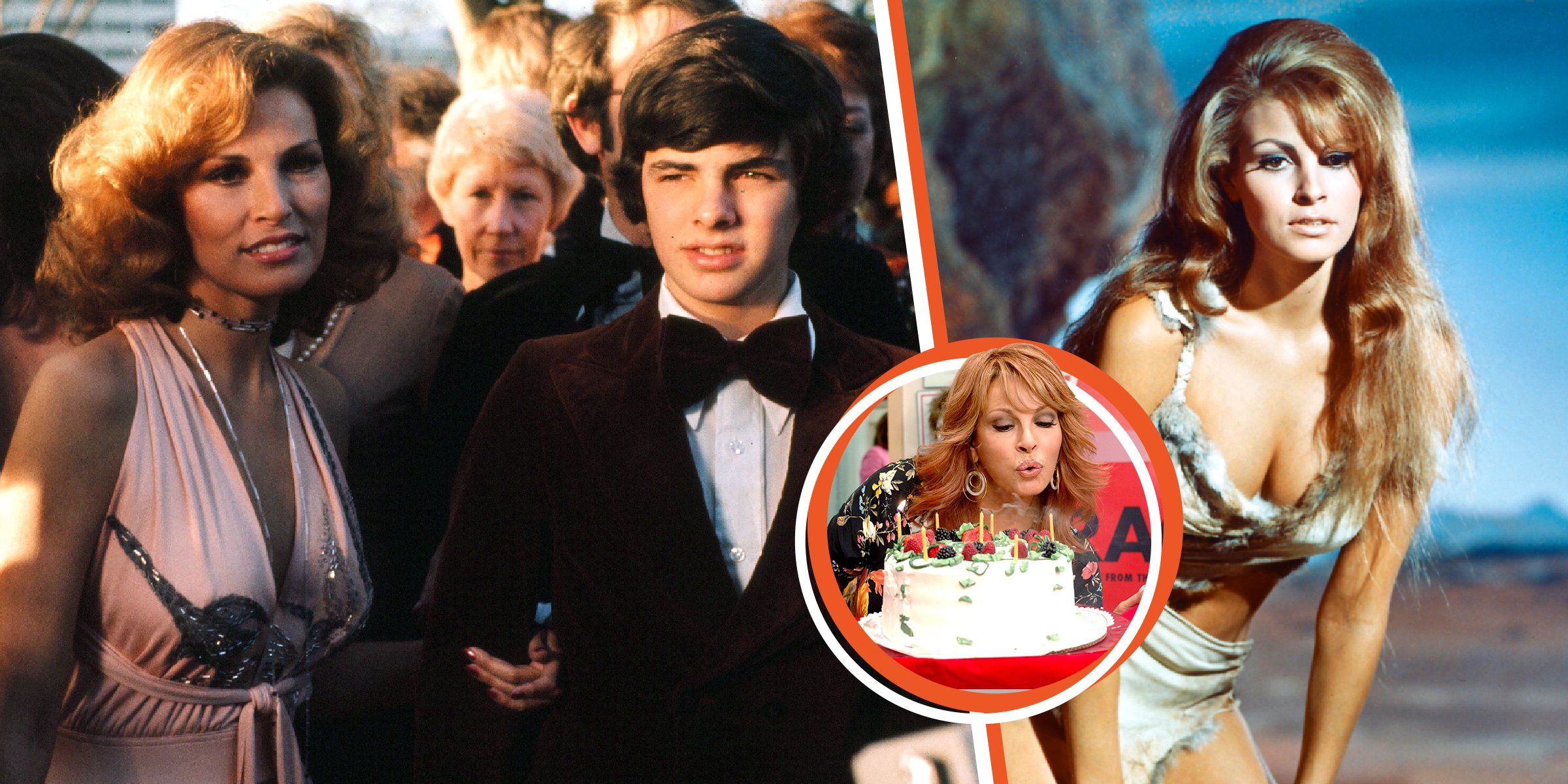 Getty Images
Raquel Welch Sacrificed Blossoming Career for Baby at 42 & Later Pressured Kids to Make Her a Grandma

Former sex symbol Raquel Welch did not mind building a family despite her impressive career. At 42, during her third marriage, she quit Hollywood to carry a baby, and many years later, she yearned to become a granny and began mounting pressure on her adult kids.
Raquel Welch captured the hearts of her audience first with her body, then her talent. Although she came into the limelight in the sixties, she is still a relevant figure today, thanks to her achievements and youthfulness!
Today, Raquel turns 82, and this starlet does not seem to be giving up on being the party's life. About twenty-two years ago, she proudly talked about her annual birthday rituals, explaining how impossible it is not to have fun.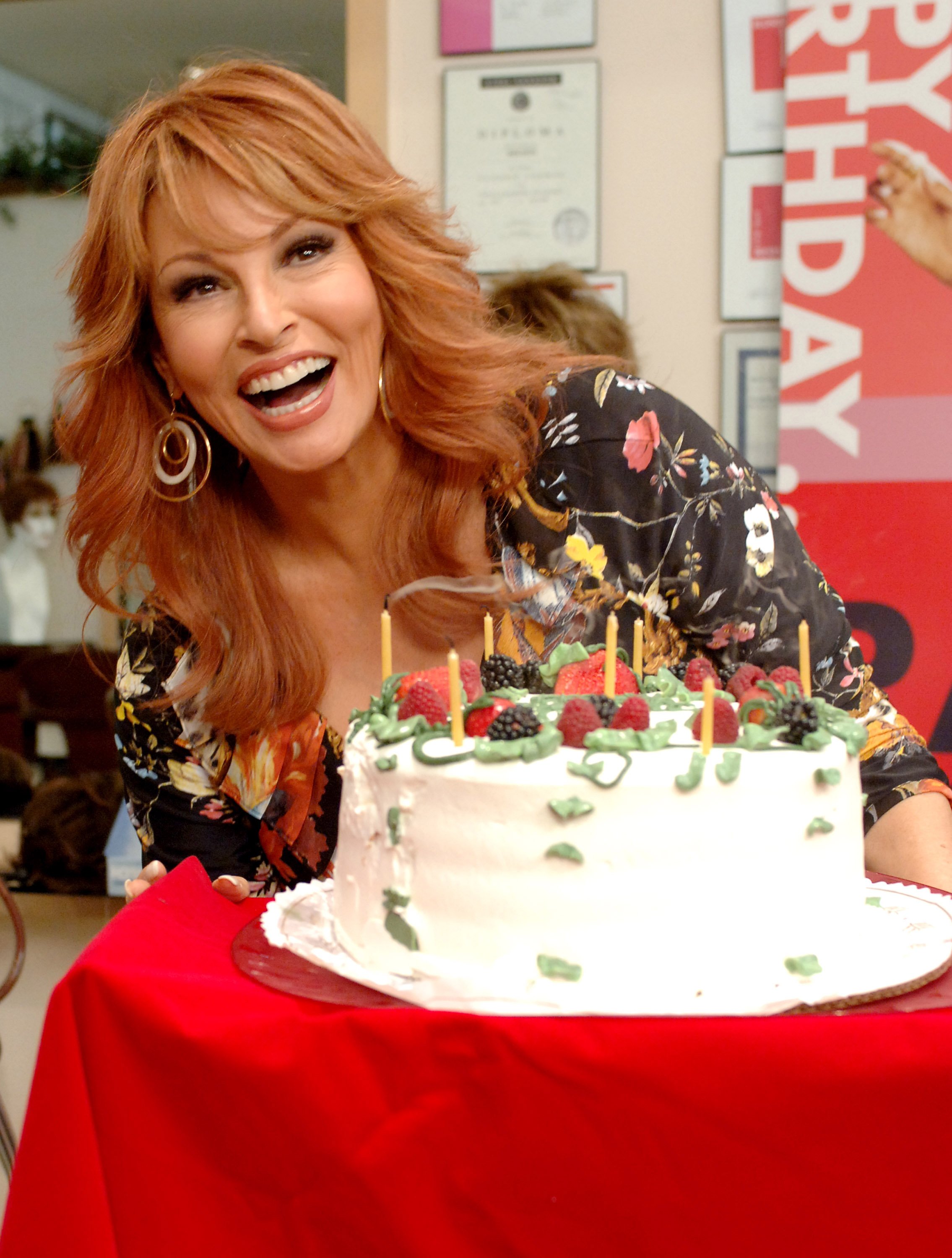 Raquel Welch on August 29, 2005 | Source: Getty Images
The "American Family" star revealed that disc jockeys in Hollywood are often excited about every birthday. The ageless beauty added, "But if you can't have fun as an aging sex symbol when you hit 60, I don't know what will become of you."
Welch is not only ageless but independent. At 82, she is an unmarried woman with adult kids but manages to enjoy herself. The four-time divorcée, whose last marriage ended in 2008, confidently admitted that she is content living life without a man.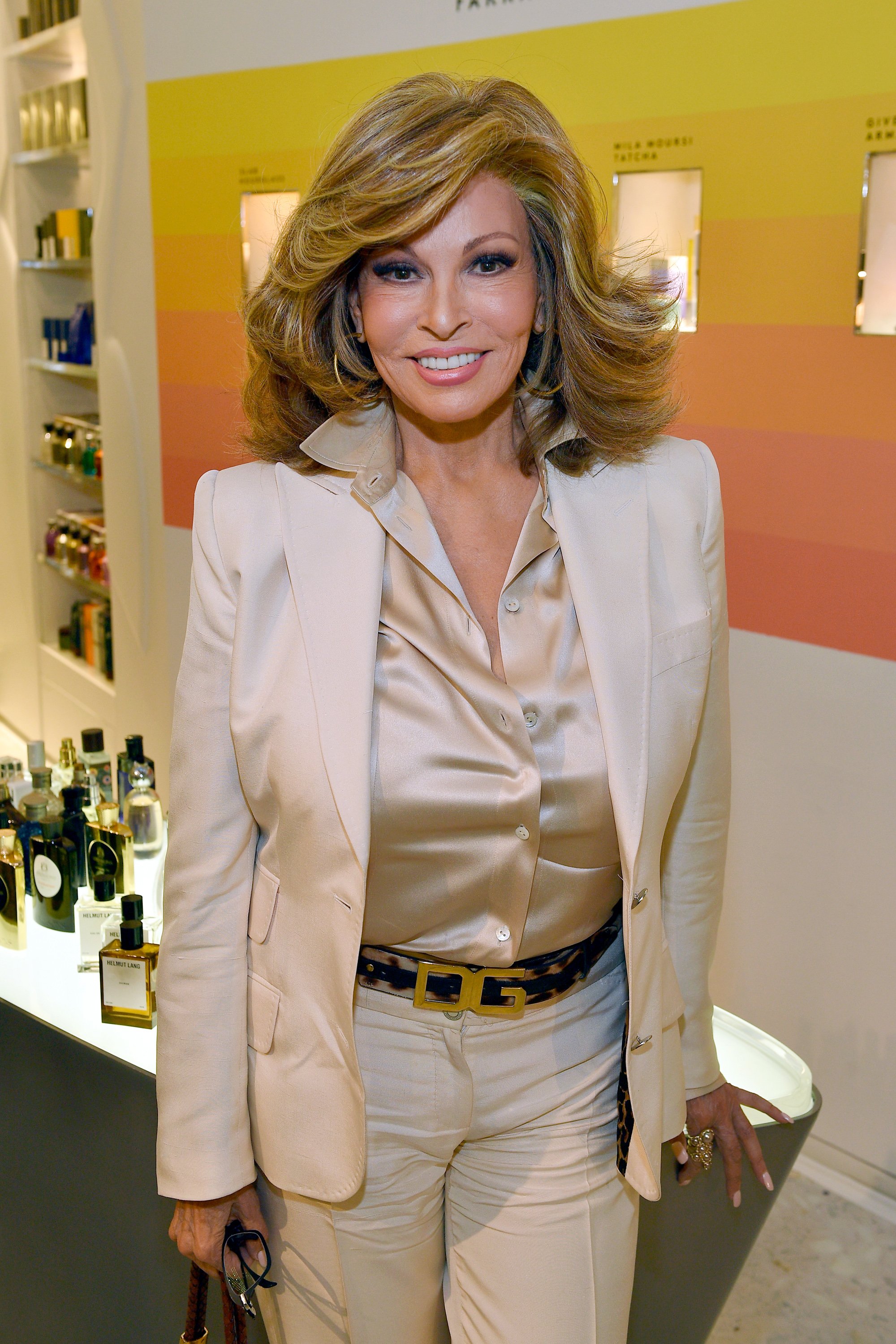 Actor Raquel Welch at Barneys New York Celebration of the Farrah Fawcett Foundation at Barneys New York Beverly Hills on May 11, 2017 in Beverly Hills, California. | Source: Getty Images
In 2015, during an interview with British TV personality Piers Morgan, she confessed to relishing acting, giving her a sustainable source of income. Welch blurted, "I don't have to have a man."
Fans would remember that Raquel worked her way up the ladder through the years to become an iconic star. It all began when she appeared in 1966 "One Million Years B.C." and was partially clothed in doeskin; the actress was given only a few lines.
Following the acceptance from her viewers, the on-screen diva proceeded to star in other films that featured famous men, including Robert Wagner, Dean Martin, Frank Sinatra, and James Stewart.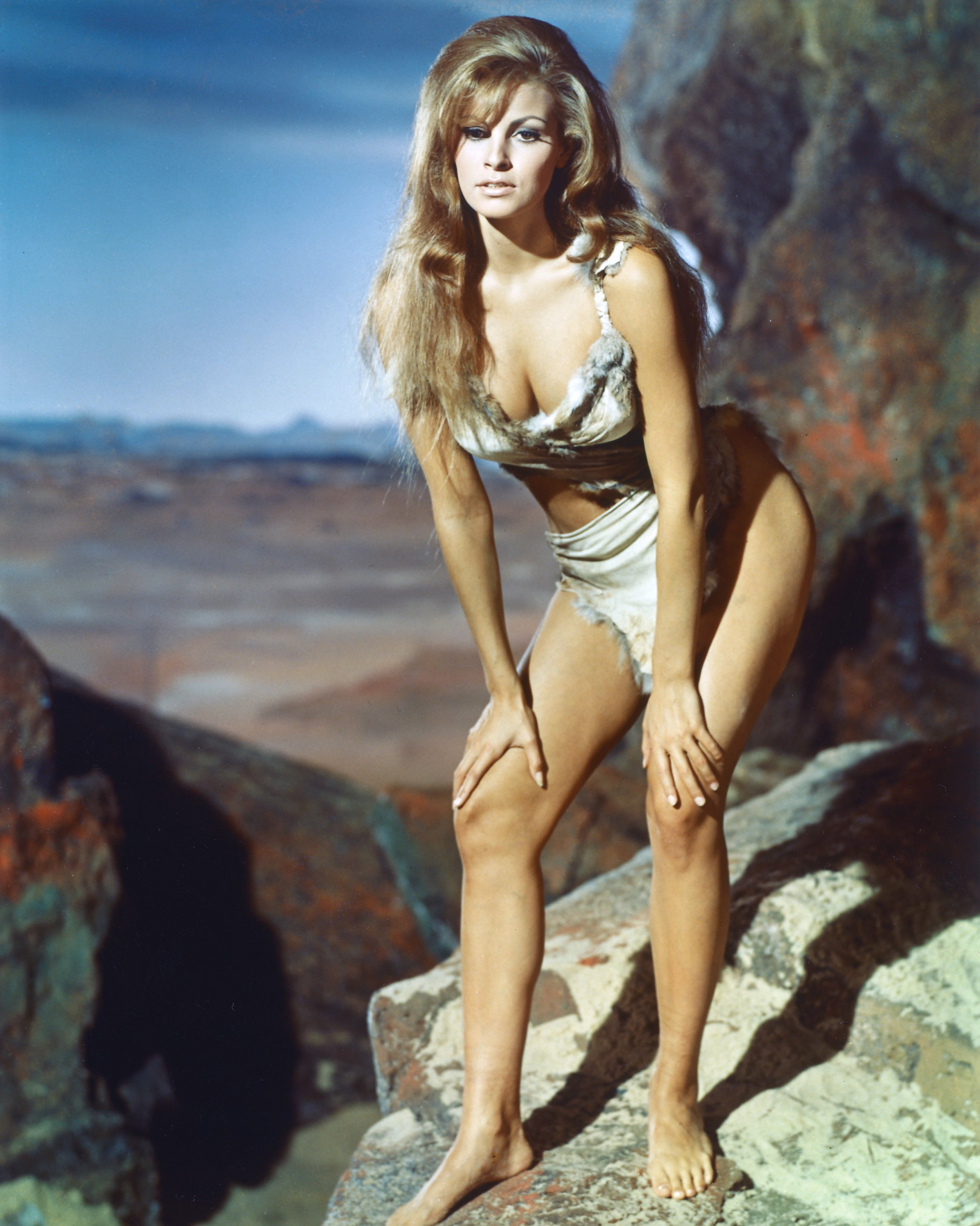 Portrait of Raquel Welch circa 1966. | Source: Getty Images
By 1973, Raquel not only became a most sought-after actress but also earned the industry's recognition after winning the prestigious Golden Globes Awards for her performance in "The Three Musketeers."
Despite her dose of fame and fortune, the actress always considered having a family. She was married four times and had two kids. During her third marriage, Welch became pregnant.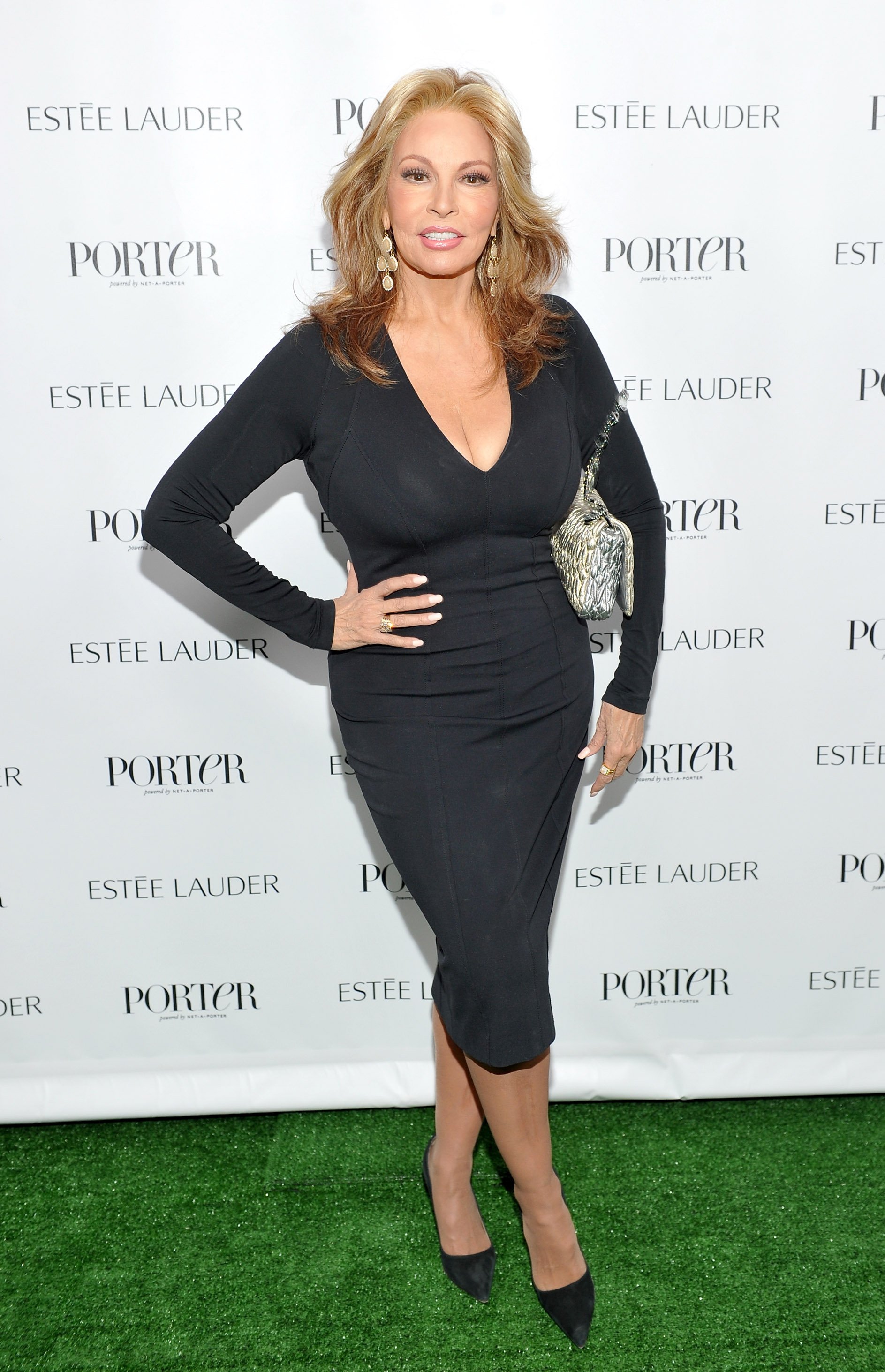 Raquel Welch at PORTER Hosts Incredible Women Gala In Association With Estee Lauder at NeueHouse Los Angeles on November 1, 2017 in Hollywood, California. | Source: Getty Images
At the time, she was a 42-year-old and still had her career, but she sacrificed it all to have her baby. Raquel quit Hollywood and nurtured her poignancy.
Raquel Welch's First Two Marriages
Raquel became a married woman long before her time on T.V. The Chicago-born, whose father was a Bolivian engineer, married her high school lover, James Welch, at age 16.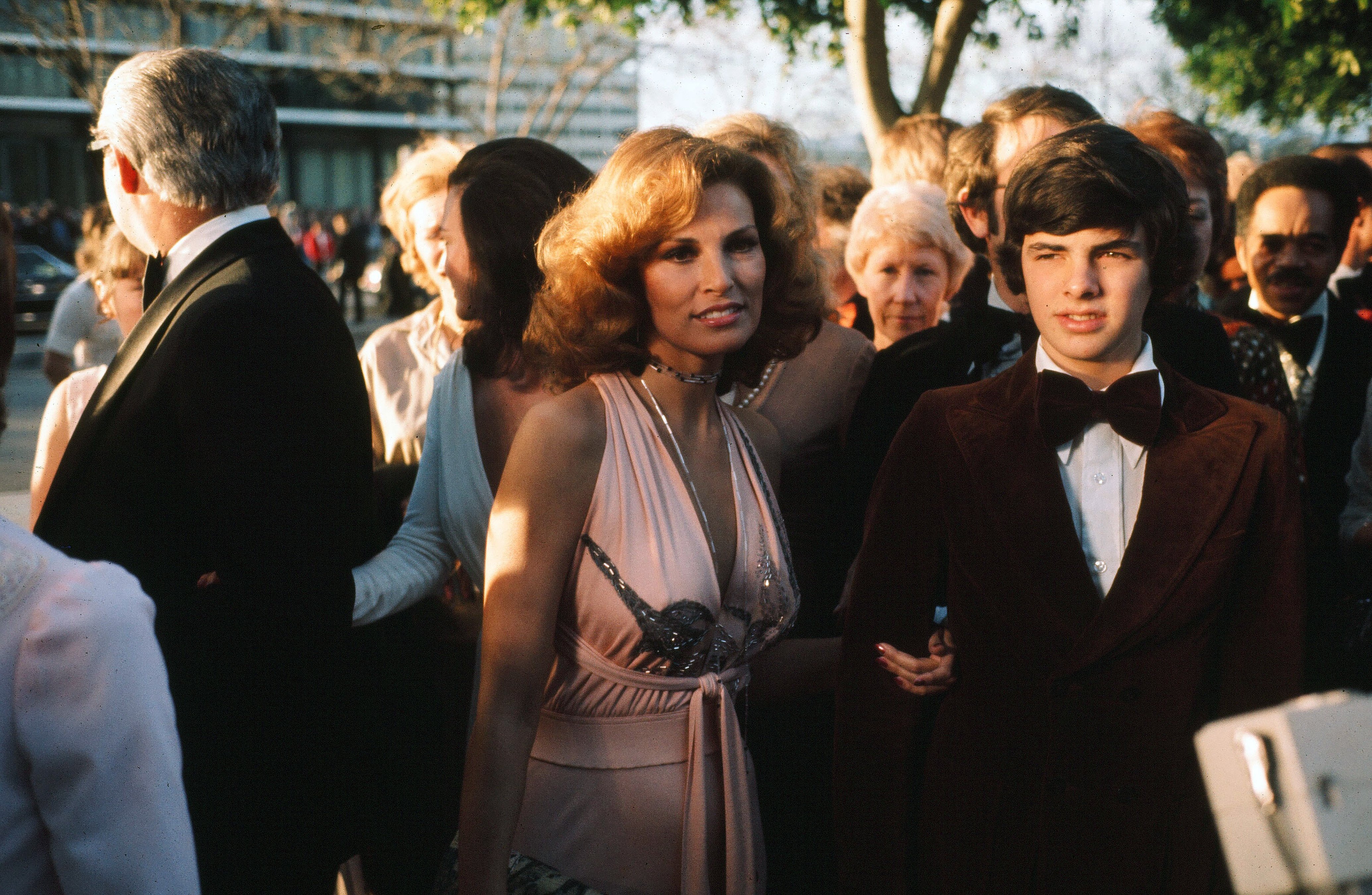 Actress Raquel Welch and son Damon Welch at the 46th Academy Awards in Los Angeles,California. | Source: Getty Images
Following their marriage, she adopted the name "Welch," which has since stuck to her. The couple welcomed two kids, son Damon and daughter Tahnee.
Sadly, a few months after her hiatus and a couple's getaway to the island of Mustique with Weinfeld, the actress suffered a miscarriage.
Five years later, they divorced, and Raquel considered pursuing an acting career on Broadway in New York.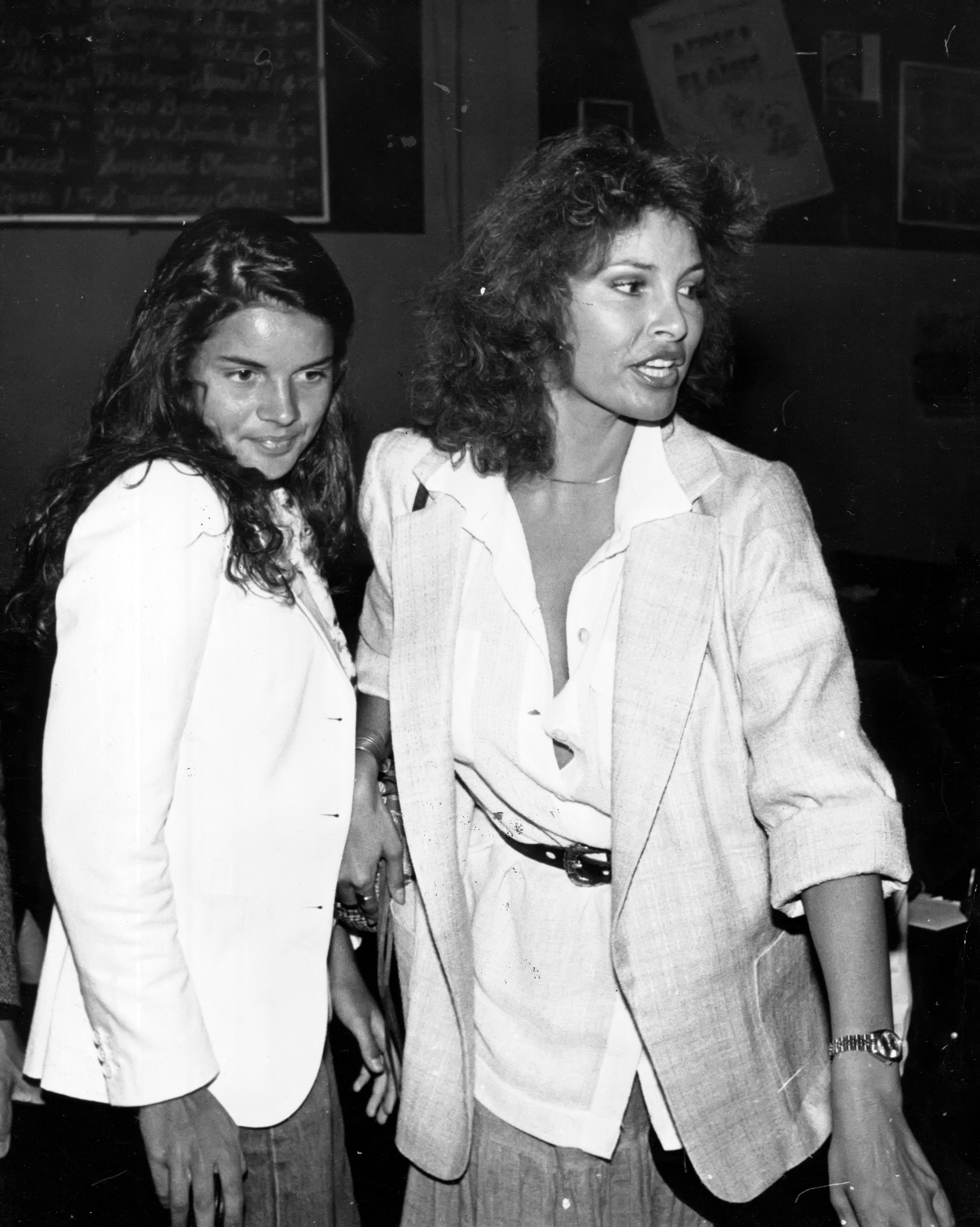 Raquel Welch circa 1980 in New York City. | Source: Getty Images
But unfortunately, she could not fund her trip, nor did she have enough money to purchase a winter coat. Eventually, this became a blessing in disguise.
The young mother-of-two traveled to Hollywood, California, to make a name for herself through acting. Raquel had thought that acting was an immaculate profession and that she needed to show extreme dignity.
This influenced her fashion sense to audition. The Chicago native would wear gloves and suits until she became familiar with how other young women basked in their body-hugging outfits.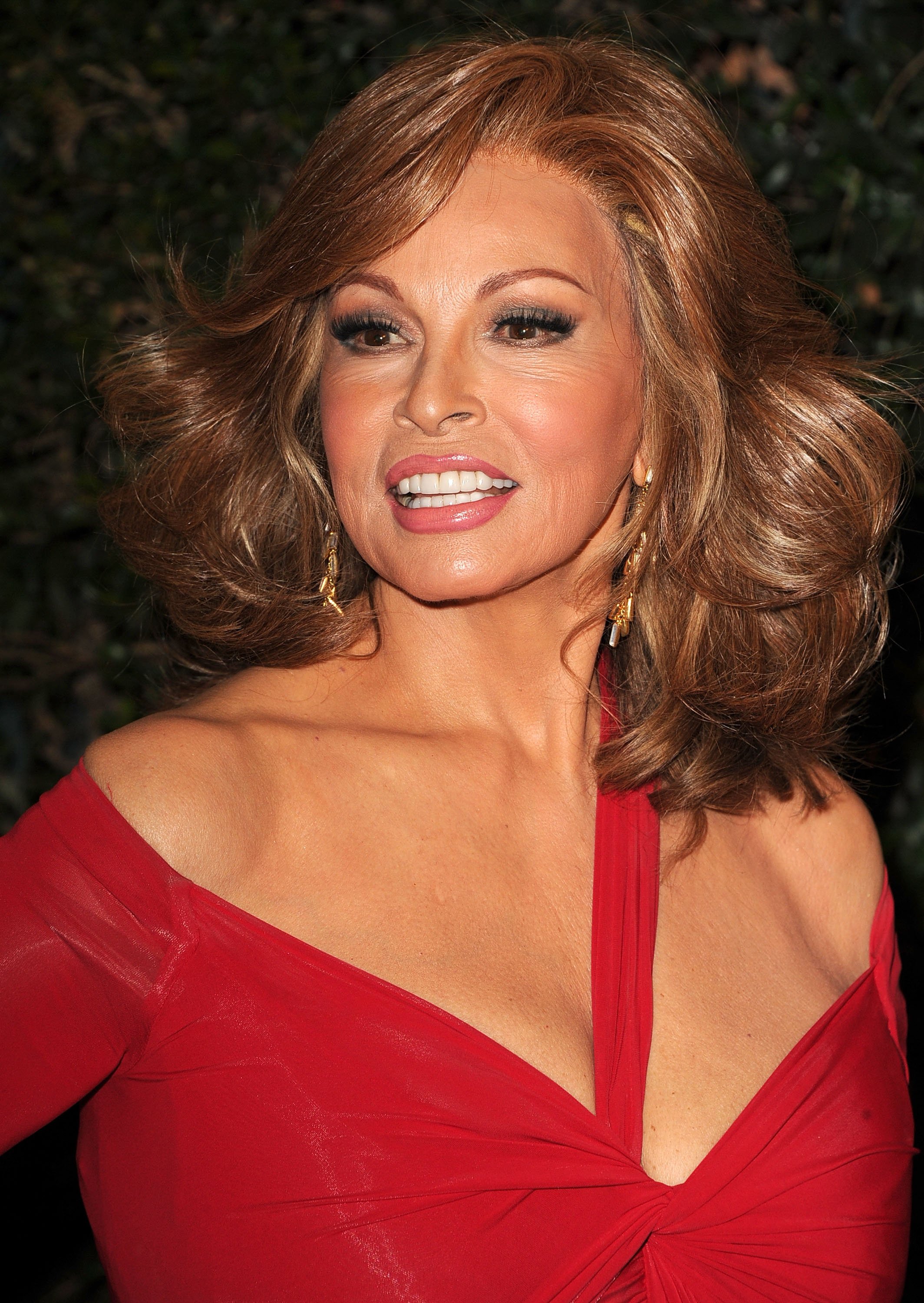 Raquel Welch at the The Board Of Governors Of The Academy Of Motion Picture Arts And Sciences' Governor Awards at Dolby Theatre on November 16, 2013 in Hollywood, California. | Source: Getty Images
So she tried it, and to her delight, "it worked out better" than she had hoped. While she was trying to carve a niche for herself, Raquel met and married Patrick Curtis.
Curtis was entertainment savvy; he knew the pros and cons of the business and became responsible for putting her in the spotlight.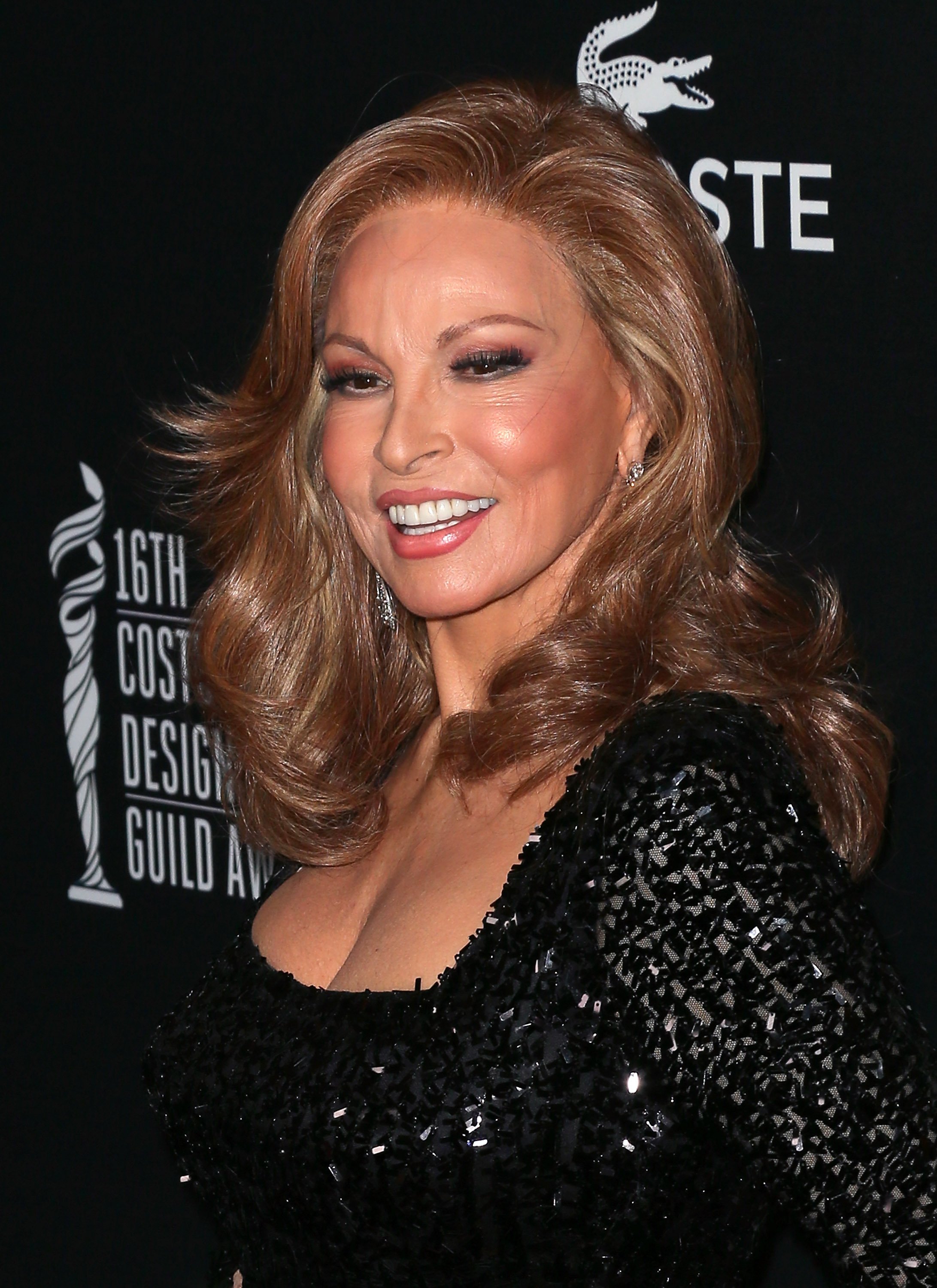 Actress Raquel Welch at the 16th Costume Designers Guild Awards with presenting sponsor Lacoste at The Beverly Hilton Hotel on February 22, 2014 in Beverly Hills, California. | Source: Getty Images
He made her sex symbol image by placing her on the cover of Time magazine, with the captivating phrase "God, what a bod," describing her model-like physique.
Consequently, Raquel was beyond beautiful; she also had an intelligent mind that paired brilliantly with her looks, which became responsible for her success.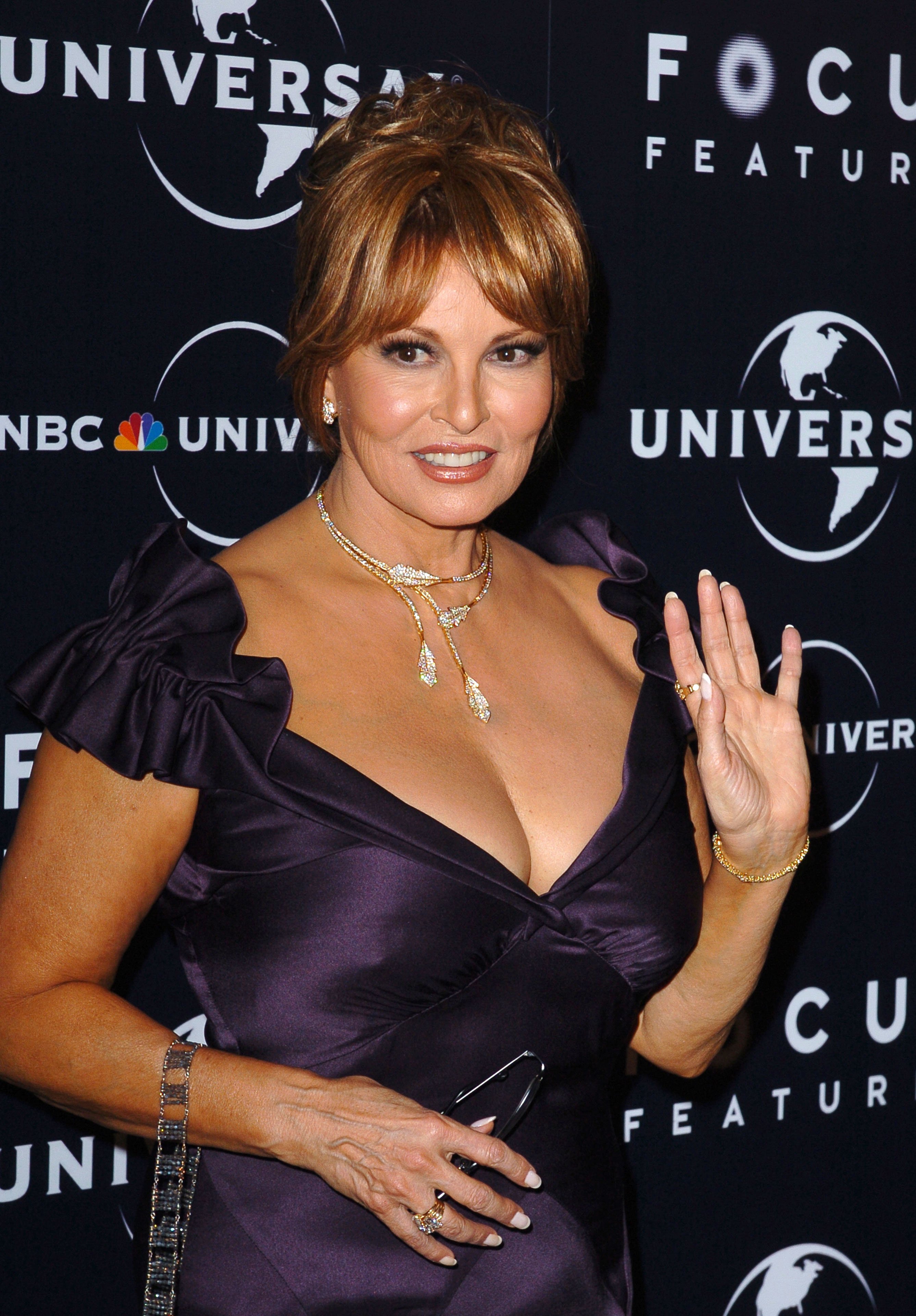 Raquel Welch during 62nd Annual Golden Globe Awards - NBC Universal And Focus Features After Party in Beverly Hills, California, United States. | Source: Getty Images
The "American Family" star's second marriage was equally short-lived, ending five years after it began. While the relationship gave her a head start, it did not produce any children.
Raquel Welch Became Pregnant At 42
Raquel did not immediately retire from finding love after two failed marriages. The actress went on to marry again in 1980. Her husband was a younger French filmmaker known as Andre Weinfeld this time.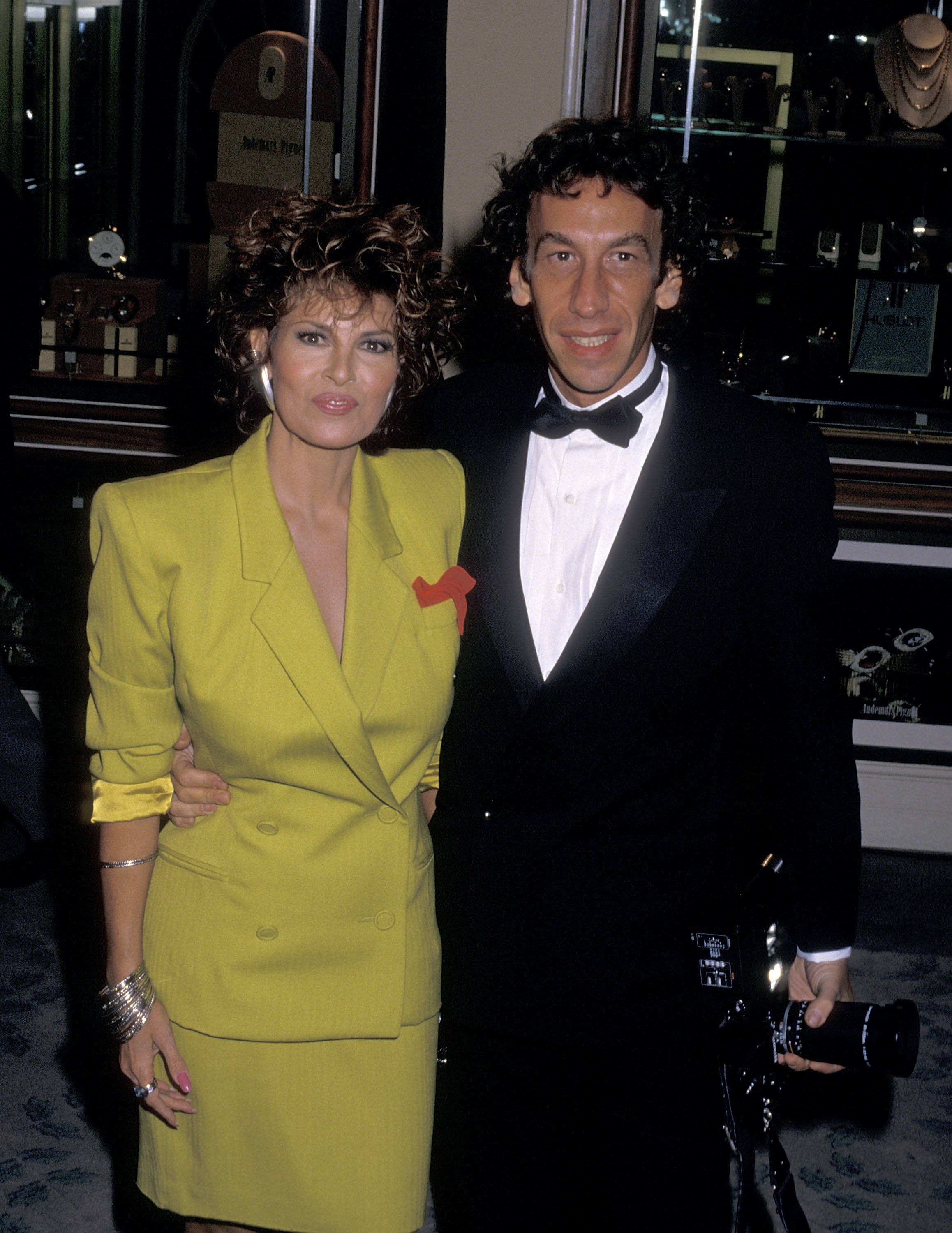 Actress Raquel Welch and husband Andre Weinfeld at the 45th Annual Golden Globe Awards on January 23, 1988 at Beverly Hilton Hotel in Beverly Hills, California. | Source: Getty Images
Weinfeld was a few years her junior, and his simple appearance made the public dub them "beauty and the beast," yet neither age nor public belief tore them apart.
In 2015, the filmmaker reminisced about his time with Raquel and called it a "happy marriage." Then, in a humorous tone, he explained that he was the sex symbol between the two, adding that distance drove a wedge between them.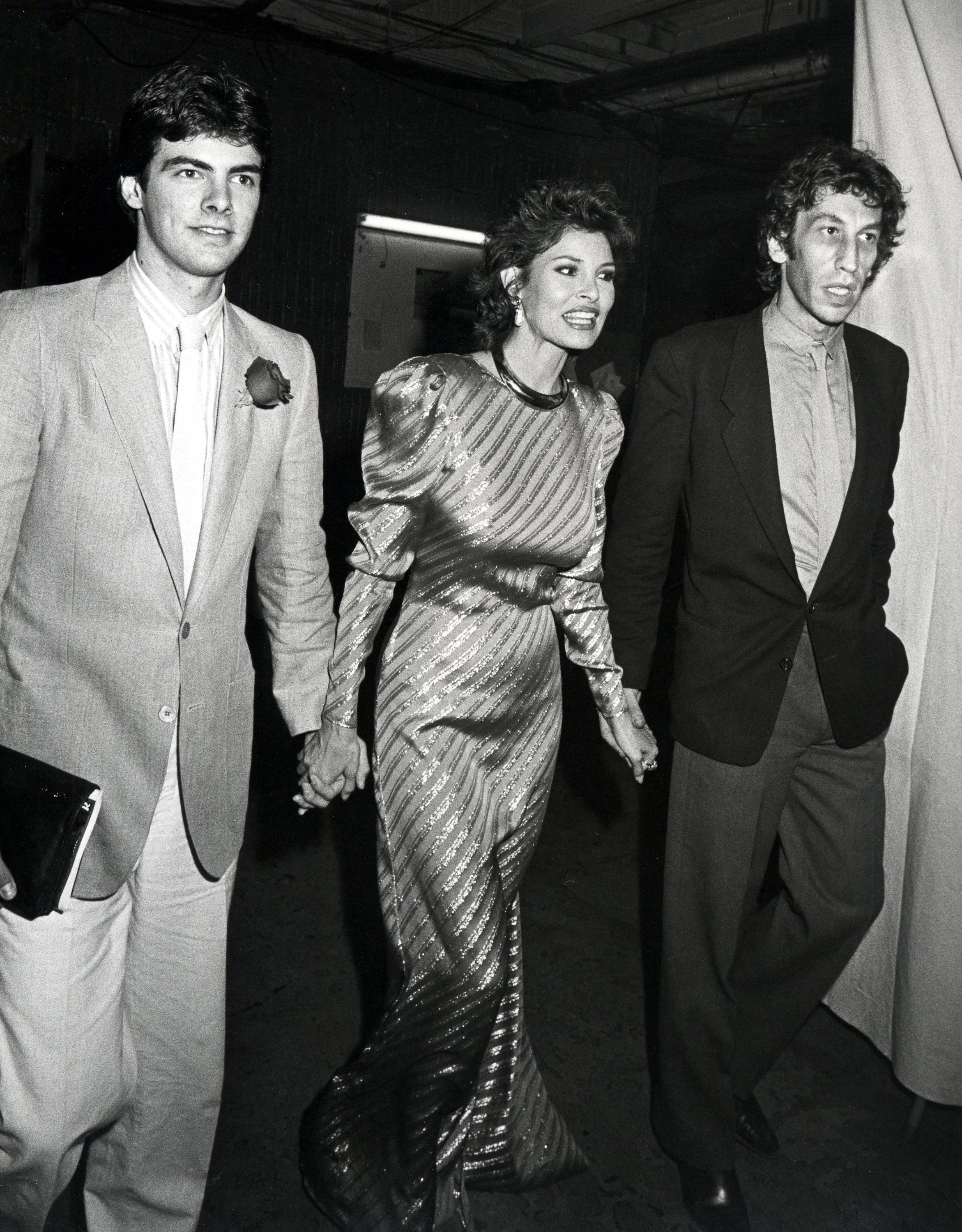 Damon Welch, Raquel Welch, and Andre Weinfeld at Raquel Welch in "Woman of the Year" Broadway Opening Night. | Source: Getty Images
Indeed, it might have been a happy marriage. Their union lasted for ten years, and they nearly welcomed a child. Then, at 42, Raquel, a star on "Woman of the Year," discovered that she was pregnant.
Despite being a Hollywood sex goddess who had a thriving career at the time, she chose her family instead. Raquel focused on having her child while quitting acting.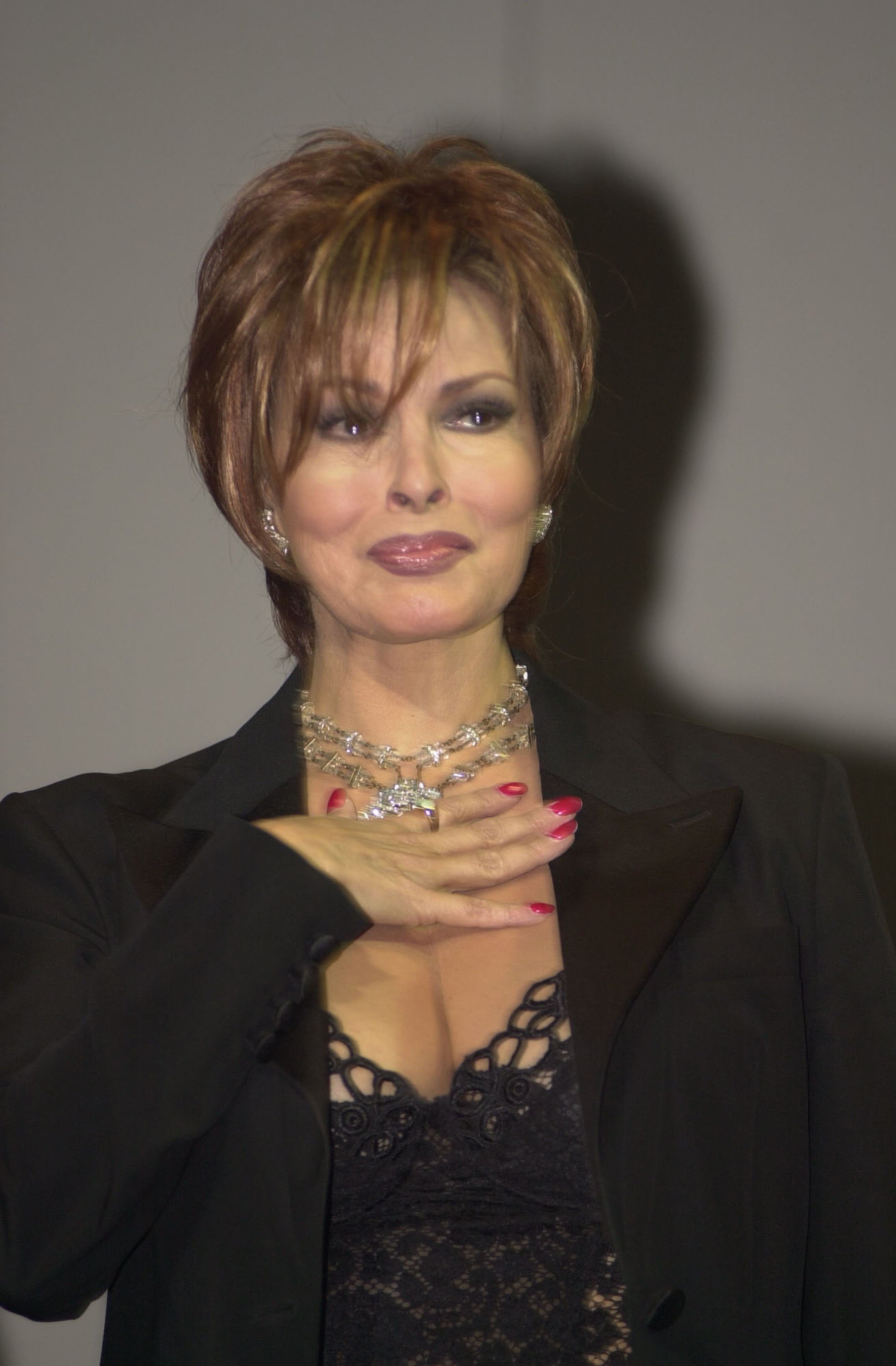 Actress Raquel Welch cries at the closing ceremony of the 2nd International film festival of Gran Canary March 31, 2001. | Source: Getty Images
Sadly, a few months after her hiatus and a couple's getaway to the island of Mustique with Weinfeld, the actress suffered a miscarriage.
A few years later, her third marriage ended. However, sources confirmed that the couple split amicably and never had ill feelings towards each other.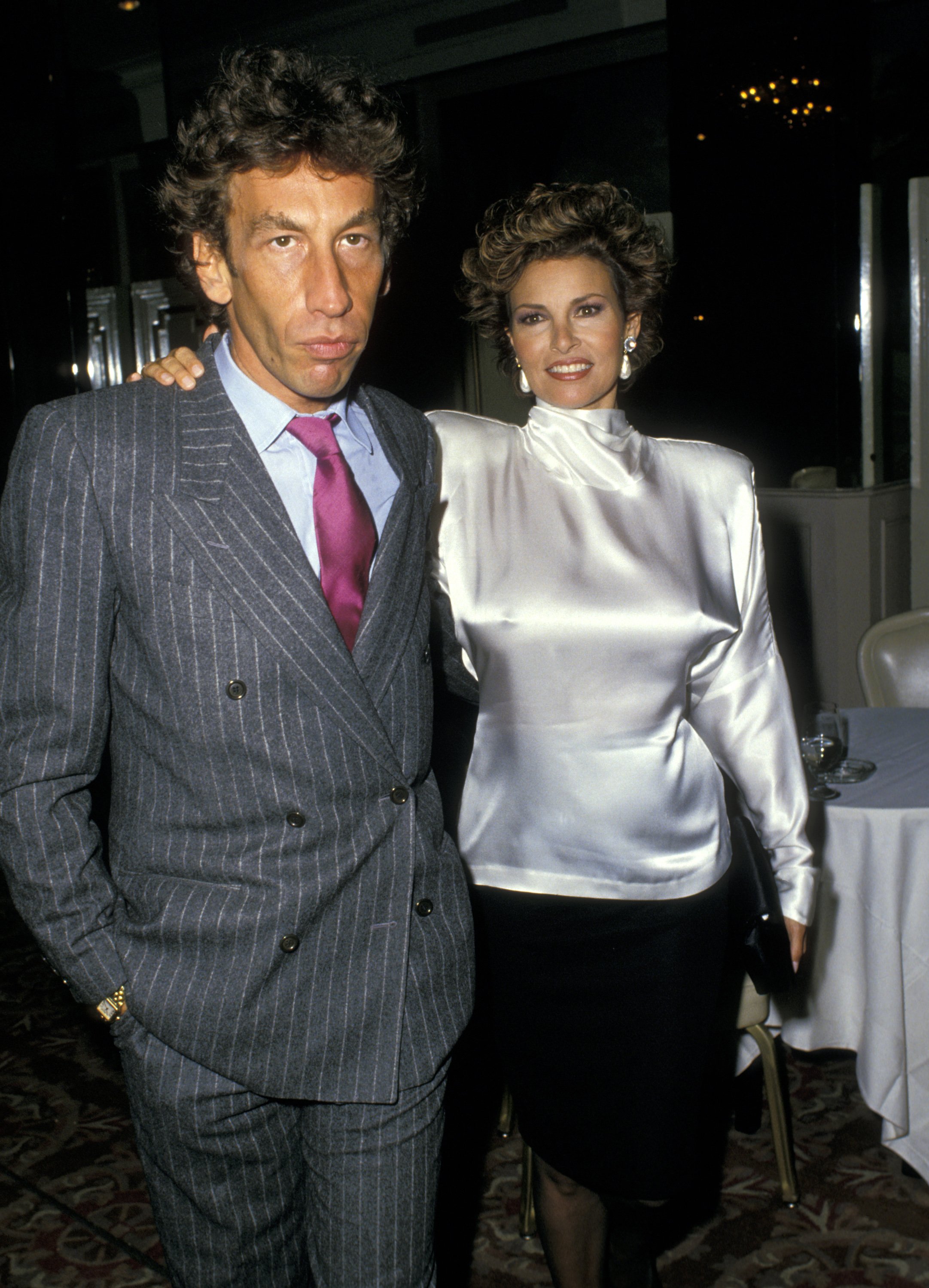 Raquel Welch and her husband Andre Weinfeld on October 21, 1987. | Source: Getty Images
While boasting about his marriage with Raquel, Weinfeld claimed he saw himself as the champion because their Hollywood marriage lasted a decade, as opposed to the myths that plague celebrity marriages.
Raquel Wanted To Become A Granny, Badly
Eight years after her miscarriage, Raquel married off her eldest child, Damon. He was 31 and had eloped to Los Angeles with his younger lover, Rebecca, who was Freddie Trueman's daughter.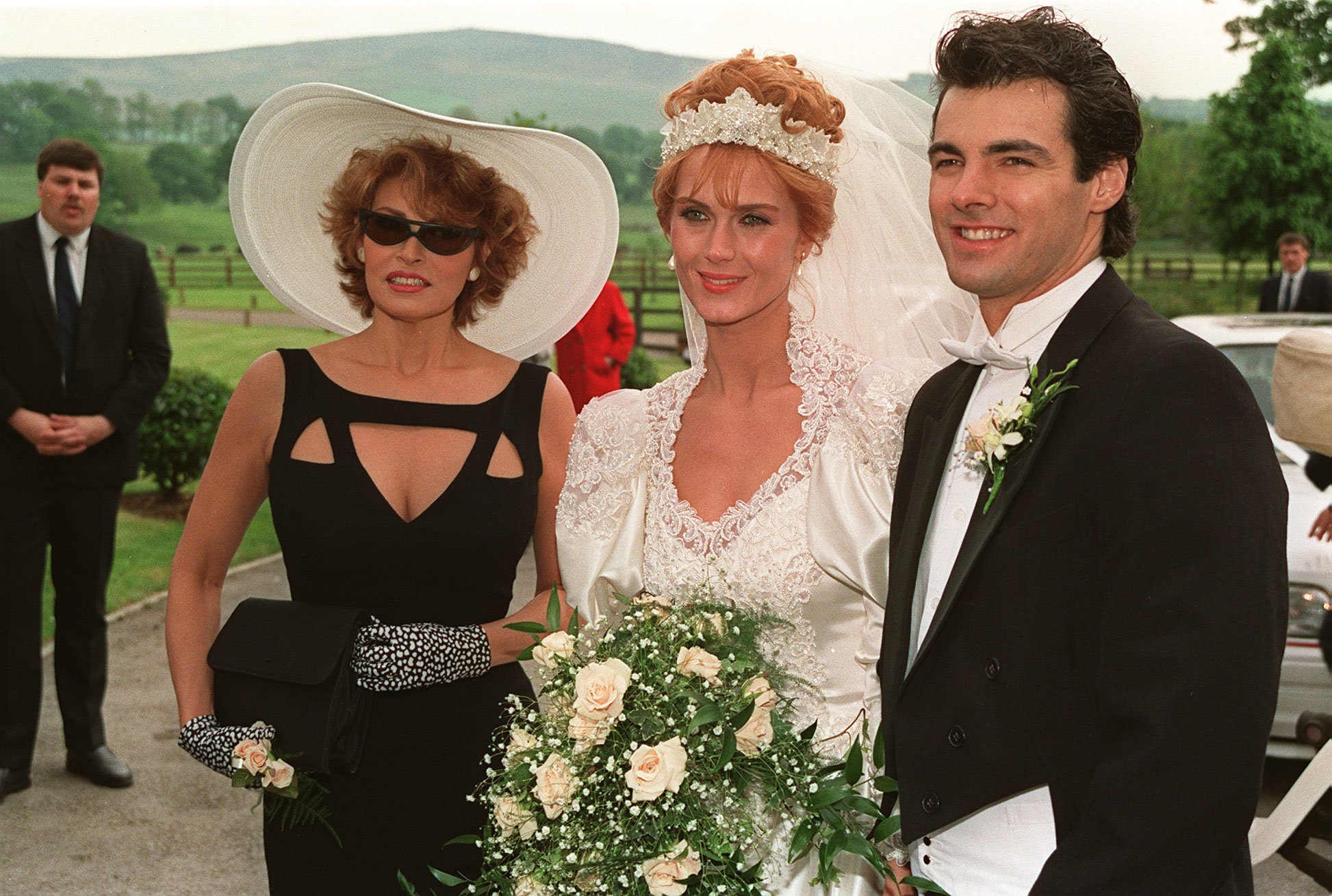 Rebecca Trueman and her husband Damon, at their wedding with his mother Raquel Welch on June 5, 1991. | Source: Getty Images
The couple decided they needed to please their parents and earn their blessings a year later. So they had a ceremony with both the bride and groom looking admirable.
Raquel also dressed stunningly. The ever-youthful then 50-year-old graced the occasion in a black and white outfit. During the ceremony, she became emotional. According to her:
"I cried all the time into my gloves. I thought the bride looked ravishing."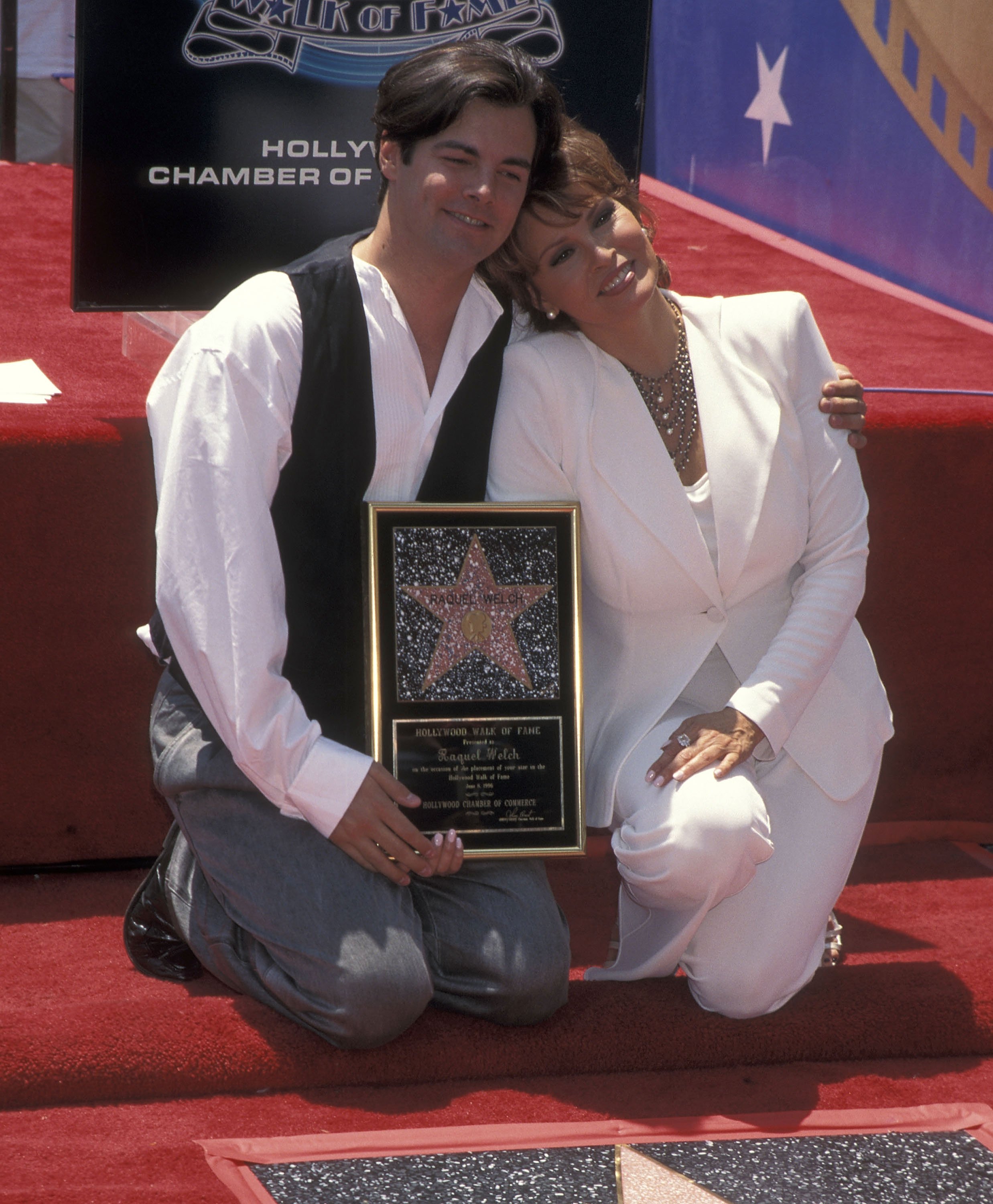 Actress Raquel Welch and son Damon Welch at the Hollywood Walk of Fame Star Salute to Raquel Welch on June 8, 1996 at 7021 Hollywood Boulevard in Hollywood, California. | Source: Getty Images
While she maintained her gorgeousness, Raquel admitted that she craved to become a grandmother. The "American Family" star revealed that she is attracted to the grandmother script in films but would love to have it in real life.
However, her kids are not giving in to the pressures being piled on them. The mother-of-two shared that neither her son, whose marriage to Rebecca ended a year later, nor daughter Tahnee is "cooperating" with her.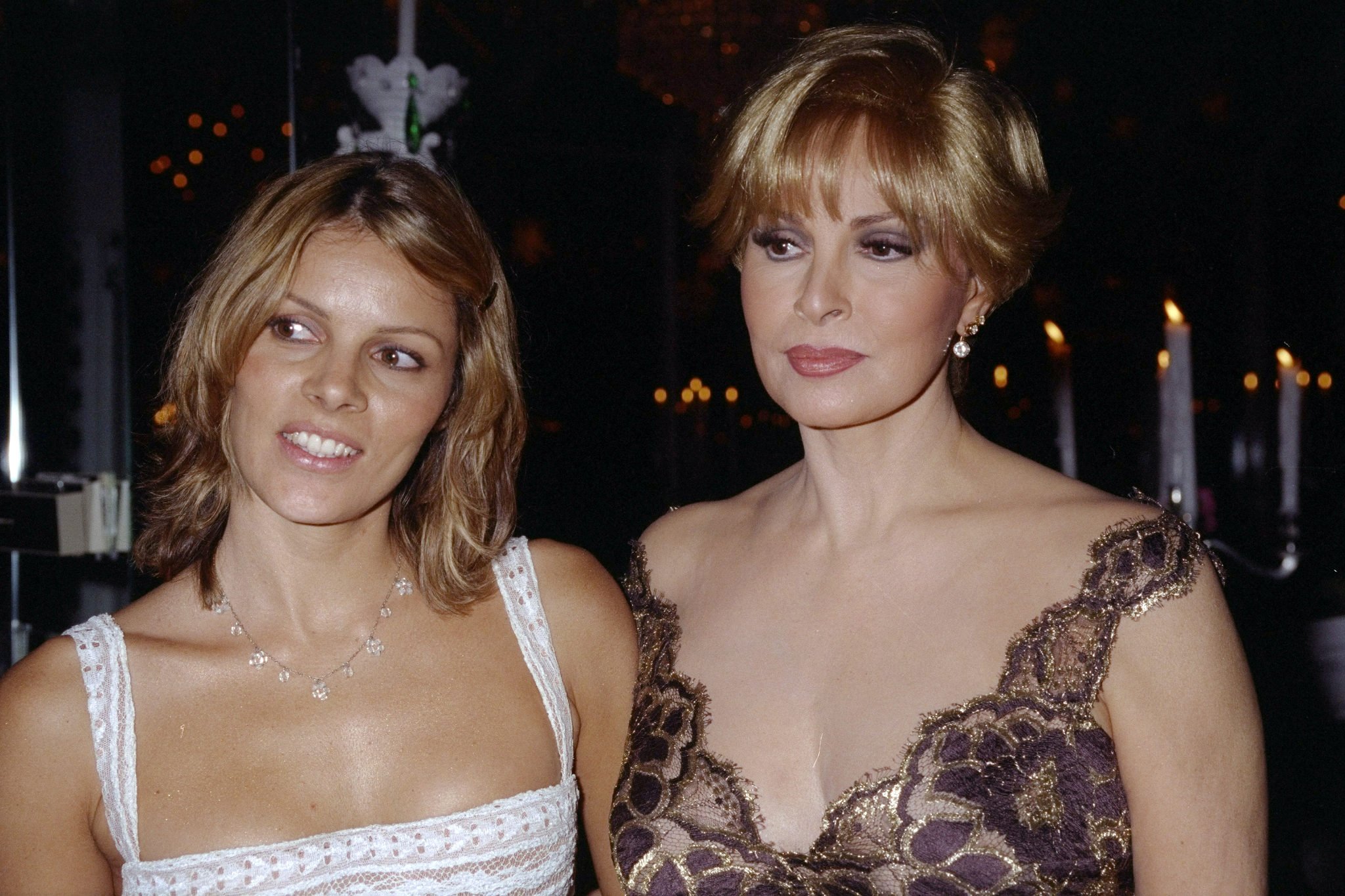 Raquel Welch and daughter Tahnee at an opening night party for Raquel's play "Victor/Victoria" at Tavern on the Green on June 26, 1997. | Source: Getty Images
Although now Raquel is in love with her single life, the stunning, ageless former sex symbol was once hesitant to marry her fourth husband, Richard Palmer, in 1999.
The actress admitted that she felt reluctant to walk down the aisle again and considered their age difference. Still, they became a couple, and in 2008, the duo separated.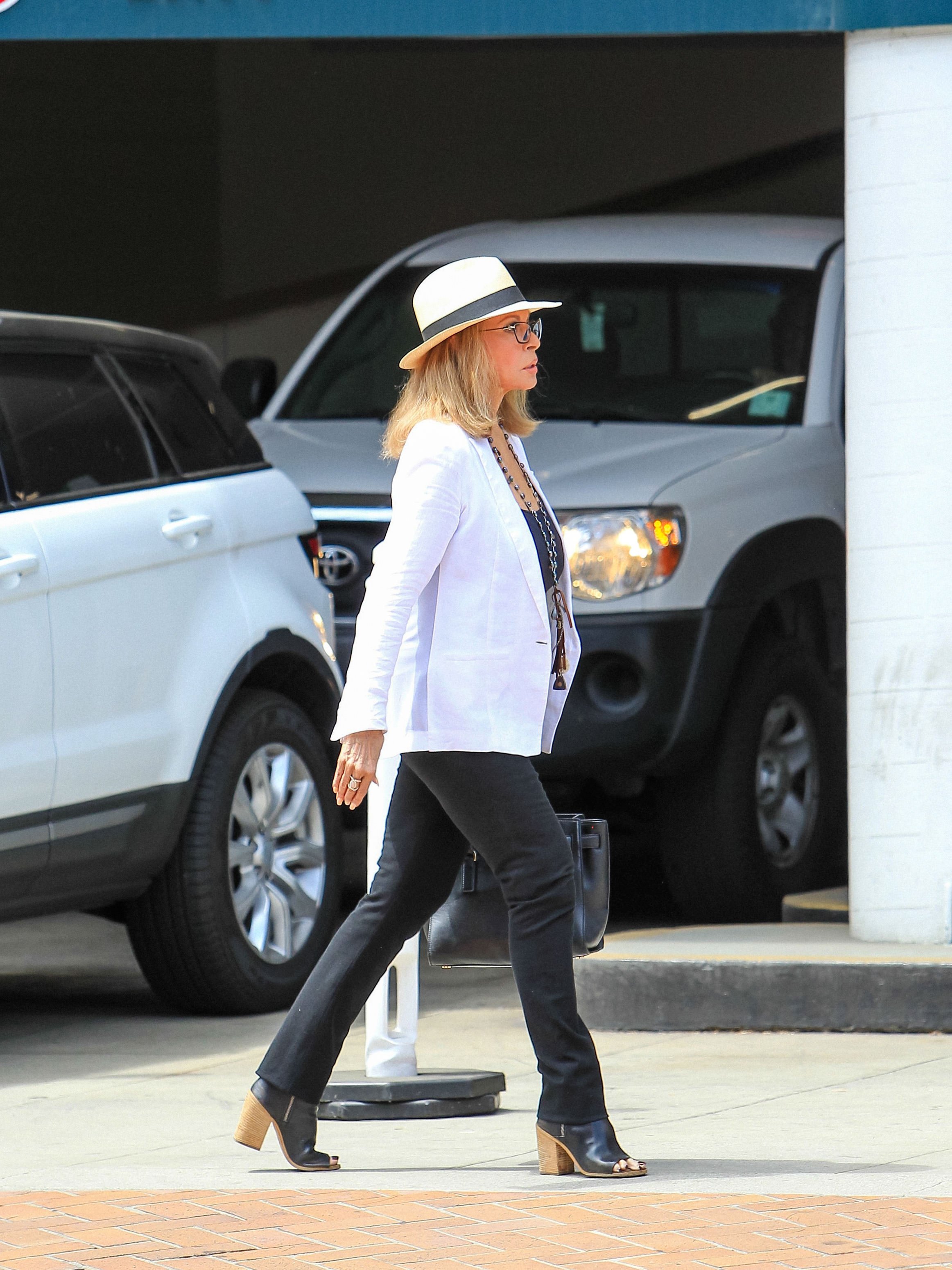 Raquel Welch on May 24, 2017 in Los Angeles, California. | Source: Getty Images
These days, the 82-year-old is living her best life, she is still in the acting business and is yet to become a grandmother, but Raquel appears to be counting her blessings, not her losses!
Please fill in your e-mail so we can share with you our top stories!