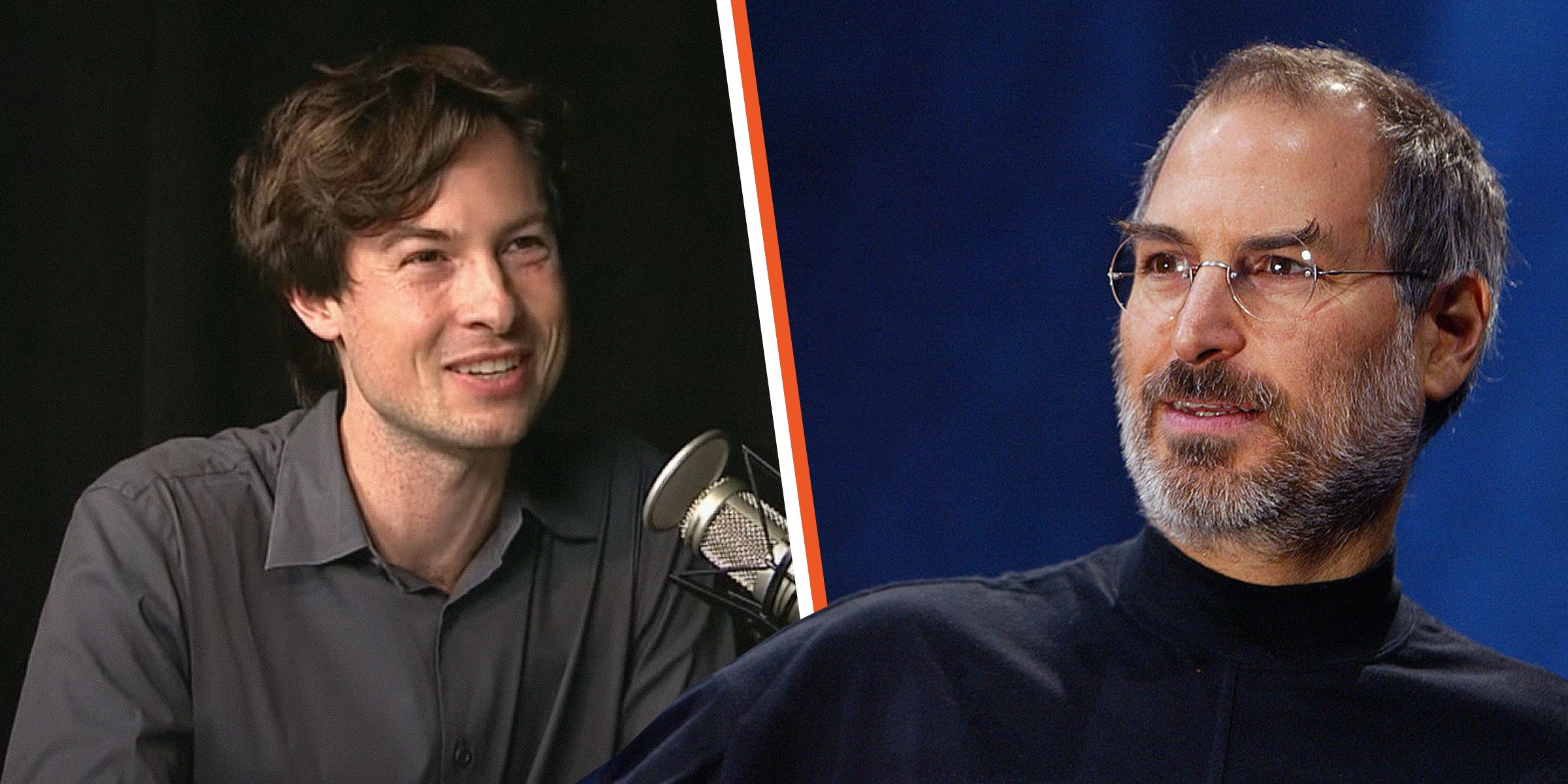 Getty Images
Reed Paul Jobs Has Been Interested in Cancer Research since He Was a Teen – Meet Steve Jobs' Only Son

Reed Paul Jobs did not follow in his father's footsteps as a tech innovator. However, he found his footing in cancer research, a topic he had been interested in since his teenage years. Here's more about Steve Jobs' only son.
Reed Paul Jobs is the only son of Apple's former CEO, chairman, and co-founder, Steve Jobs, the man behind the popular phones and computers among today's generation.
Although Reed did not follow in his father's footsteps in tech, he did dedicate his life's work to the betterment of the future, cancer research.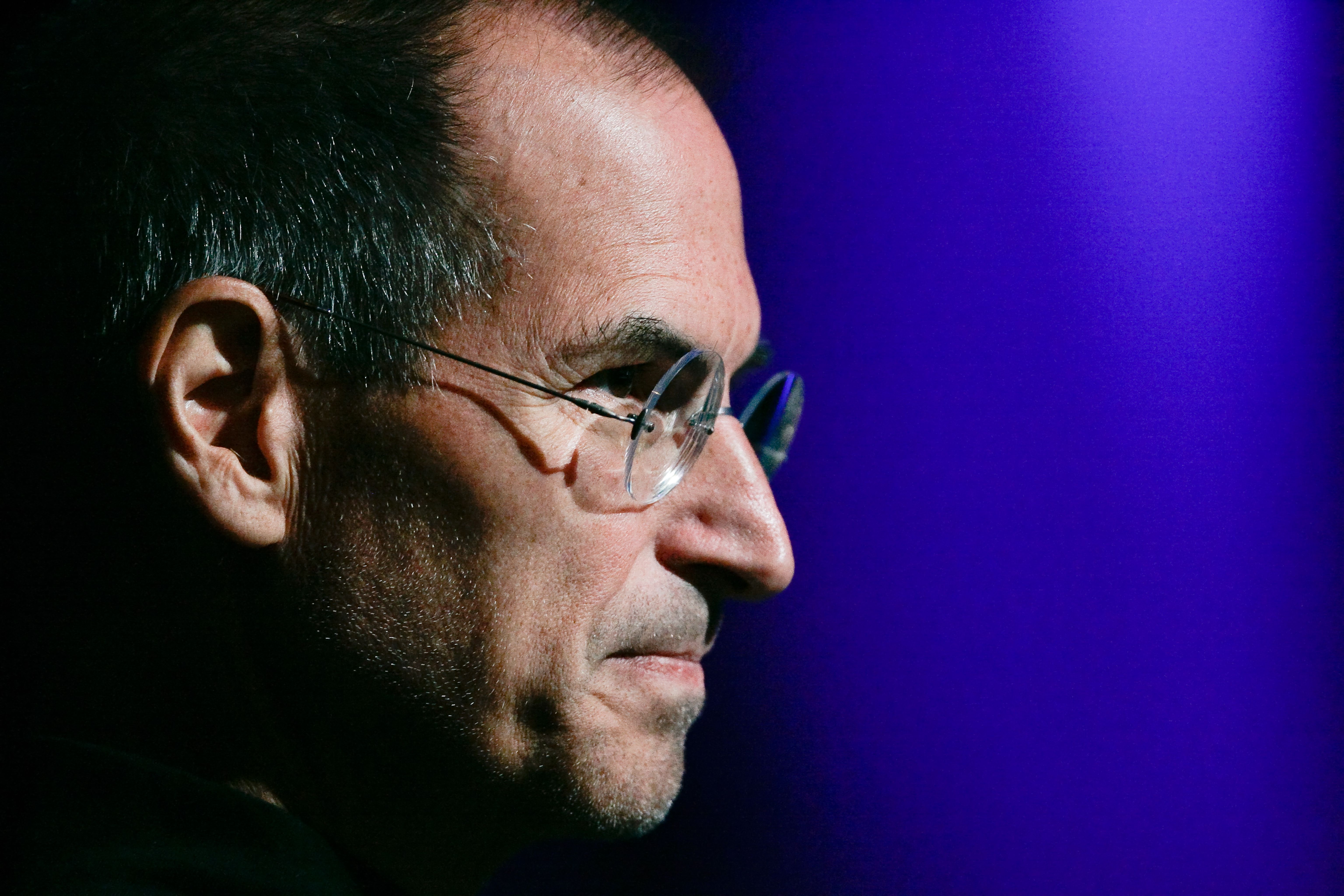 Steve Jobs during a conference in San Francisco, California. | Source: Getty Images
He has been interested in cancer research since he was a teenager and chose a path that could find a cure for the disease.
Who Is Reed Paul Jobs?
Born on September 30, 1991, Reed is the son of Steve and his wife, Laurene Powell. A few months after tying the knot, the duo welcomed their only son and reportedly found difficulty naming him, so for two weeks, they settled with the moniker "baby boy Jobs."
Finally, the newborn's parents found a name fitting for their son, Reed Paul Jobs. Although they reportedly named him after the American entrepreneur's school, Reed College, the sound itself had a better ring.
Steve would later drop out of school after one semester of classes. Meanwhile, Reed's middle name, Paul, reportedly paid homage to Steve's adopted father.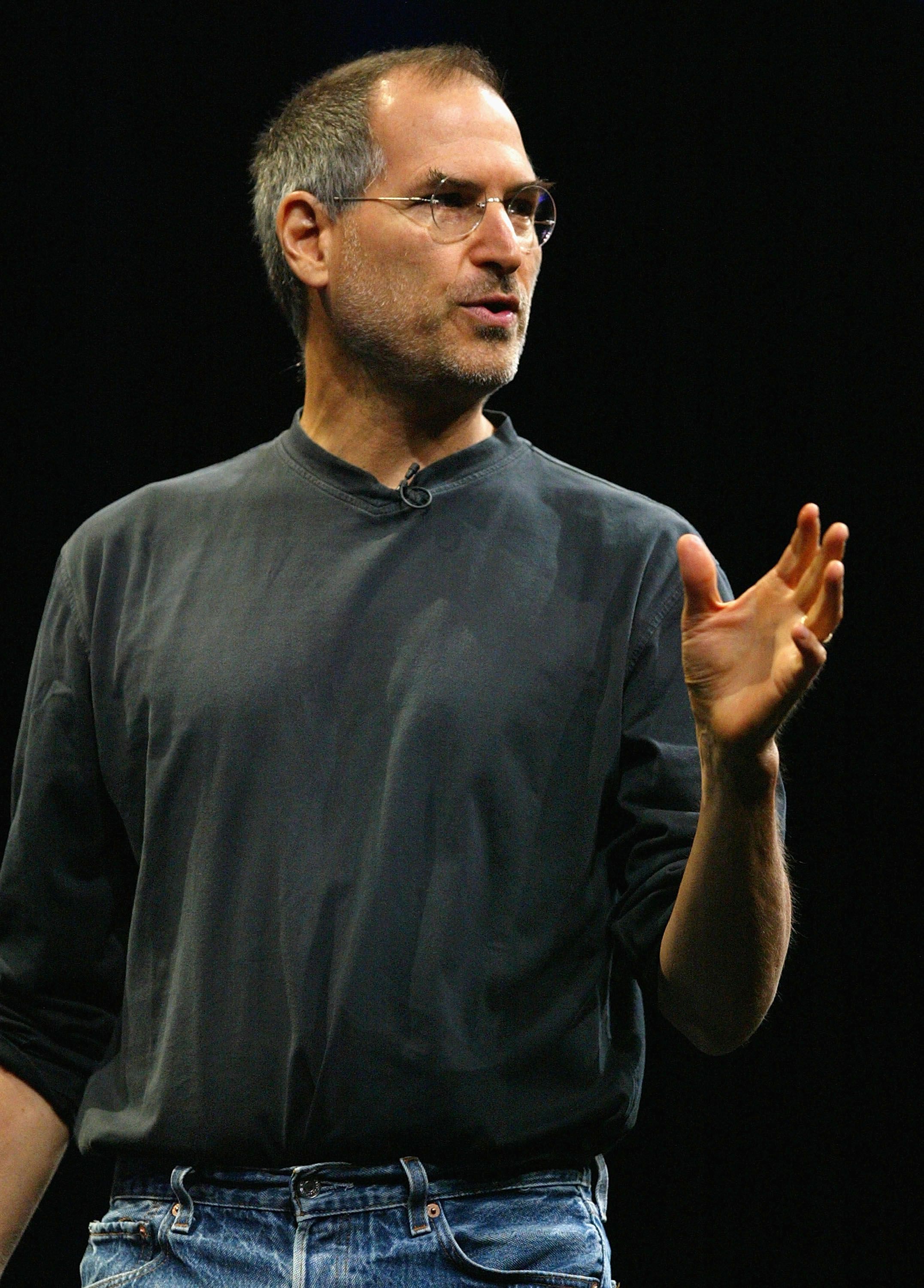 Steve Jobs during the 2004 Worldwide Developers Conference June 28, 2004, in San Francisco, California. | Source: Getty Images
Reed fell in love with studying cancer treatment during his high school days and reportedly did a senior paper on the topic. He previously said:
"Cancer is currently treated after disease manifestation, in that we often don't treat it until it reveals itself as an illness. But in the future, I believe your potential for getting sick from cancer will be something that you'll be able to track and check."
He believes that early detection can help treat the illness before it progresses and, as a result, lower the cancer mortality rate.
Reed had his education at Stanford University, obtaining a degree in Masters of Arts. He later took his Master's degree in the same school.
He carried over his interest in cancer research after graduating. He worked in his mom's corporation, Emerson Collective, where he stands as a managing director and aids cancer research and treatment.
Beyond his career, Reed exhibits a personality similar to his father. Walter Isaacson, author of the biography "Steve Jobs," described him as "incisive and smart, with intense eyes and a mesmerizing charm."
He was a creative young boy and intelligent student, but unlike Steve, he had "sweet manners and a self-effacing grace."
Reed Paul Jobs Is Steve Jobs Only Son with Laurene Powell
Reed's parents met at Stanford University in October 1989, when Steve was giving a "View from the Top" lecture and Powell was an MBA student.
Powell made her way to the front row and began a conversation with Steve, which led to dinner that very evening. On March 18, 1991, the couple tied the knot at the Ahwahnee Hotel in Yosemite National Park and soon welcomed their only son.
Sadly, their union ended with her husband's death due to pancreatic cancer on October 5, 2011. Powell inherited her husband's wealth and, in 2018, was named Fobres' 57th on their list of the world's billionaires. Still, no amount of money can fill the gap of losing the love of her life.
Reed Paul Jobs' Siblings
Although Reed is the only boy among the Jobs siblings, he has three other sisters. Reed's eldest sister is Lisa Brennan-Jobs, who Steve had with his high school sweetheart, Christiann Brennan, on May 17, 1978.
Steve and Brennan were in an on-and-off relationship for five years until she got pregnant. The tech genius did not want the pregnancy, which led to the end of their romance.
Although Steve denied being the father for several years, even after a DNA test proved that he was Lisa's biological dad, he only admitted and accepted fatherhood when Lisa was nine and mended his relationship with his daughter.
Lisa has since found success in her own career. After attending Harvard University and studying at King's College London, she became a writer for known magazines, including O Magazine and Vogue.
Reed also has two full sisters, Erin, born on August 19, 1995, and Eve, born on July 9, 1998. Although Erin lives a private life, she reportedly attended Tulane University to study architecture.
In Isaacson's book, Erin admittedly hoped for more of her father's attention but acknowledged the importance of his work.
Meanwhile, Eve pursued a career in modeling and debuted on the Paris Fashion Week runway. She has modeled for known brands, including Glossier, and was previously seen at the Louis Vuitton Womenswear show.
Eve signed with DNA Model Management to handle her in the industry and shared the partnership with the agency on social media.
Steve Jobs' Inheritance
The Jobs children will not receive the inheritance Steve passed on to his widow, who is worth over $22 billion. According to a previous interview, Powell revealed that she and her husband did not believe in "legacy wealth building." She said:
"I inherited my wealth from my husband, who didn't care about the accumulation of wealth. I'm not interested in legacy wealth buildings, and my children know that. [...] Steve wasn't interested in that. If I live long enough, it ends with me."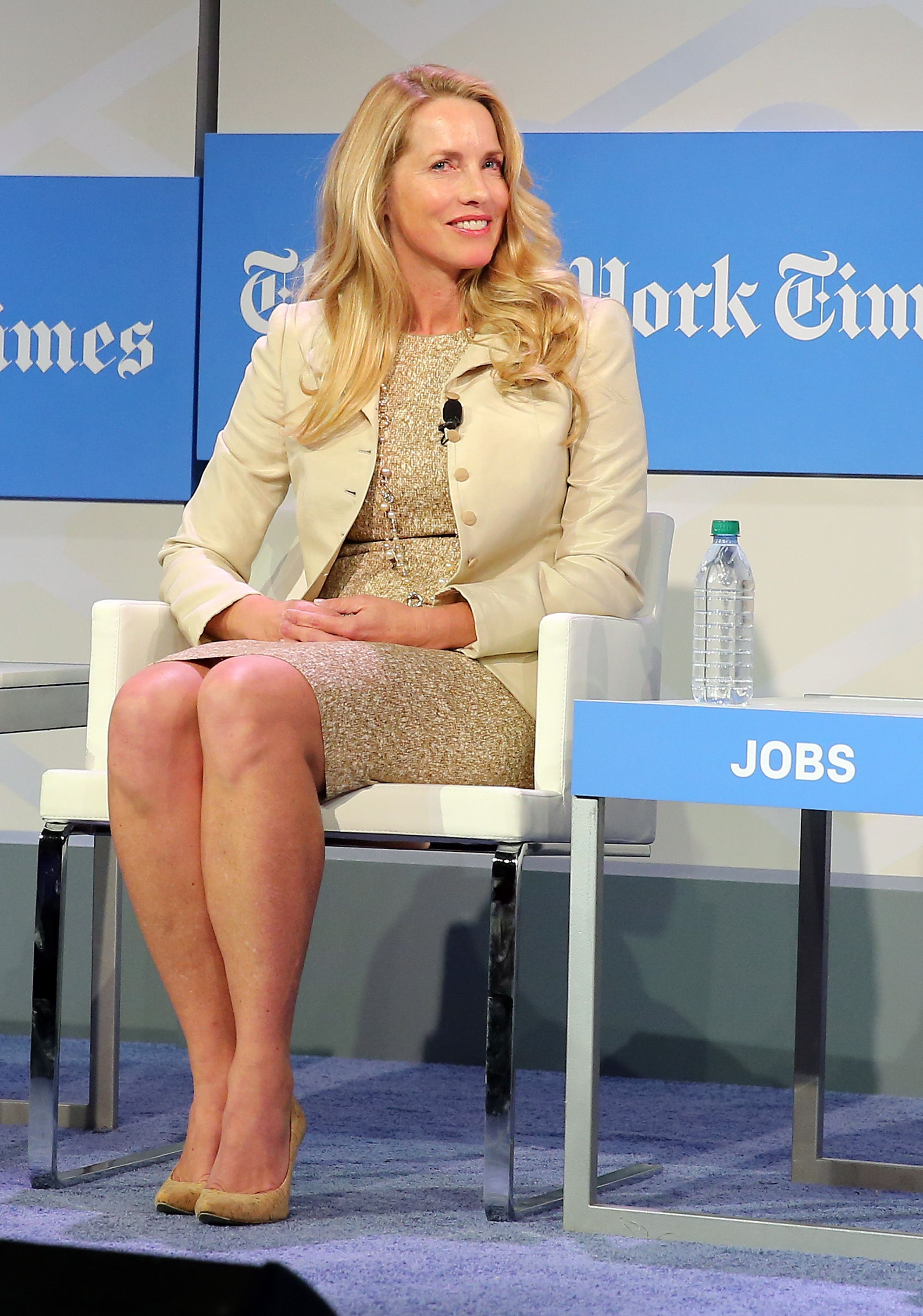 Laurene Powell Jobs during The New York Times 2014 Schools For Tomorrow conference at TheTimesCenter on September 8, 2014, in New York City. | Source: Getty Images
However, Lisa did claim that she and her siblings received millions from inheritance. Regardless of what they got, it seems that Reed and his sisters are already building a career for themselves.
Please fill in your e-mail so we can share with you our top stories!