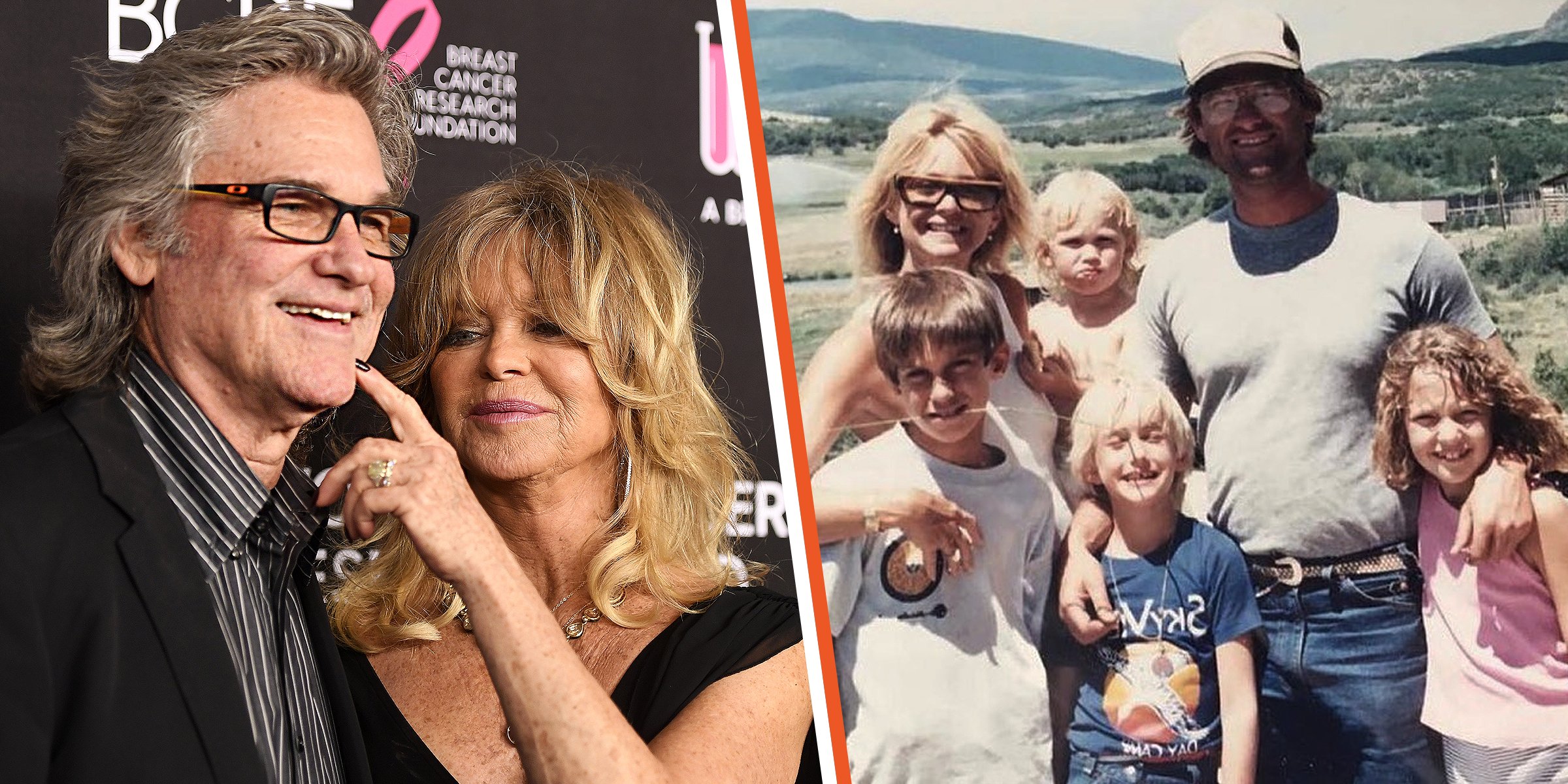 Getty Images - Instagram.com/katehudson
Kurt Russell Became 'Strict' Yet 'Devoted' Dad to Goldie Hawn's Kids — Their Biological Father Mourned Them

Goldie Hawn and Kurt Russell have been dating for almost forty years, but they each had marriages before they met. In their previous marriages, they each welcomed children with their ex-spouses.
Goldie Hawn welcomed her children Kate and Oliver Hudson with her then-husband, Bill Hudson. Hawn and Hudson went their separate ways in 1982, a year before Hawn began her relationship with Russell.
Kurt Russell welcomed his son, Boston Russell, with his then-wife, Season Hubley. After Hawn and Russel met and began dating, they welcomed a child of their own. Hawn and Russell blended their families and welcomed their son, Wyatt Russell, in 1986.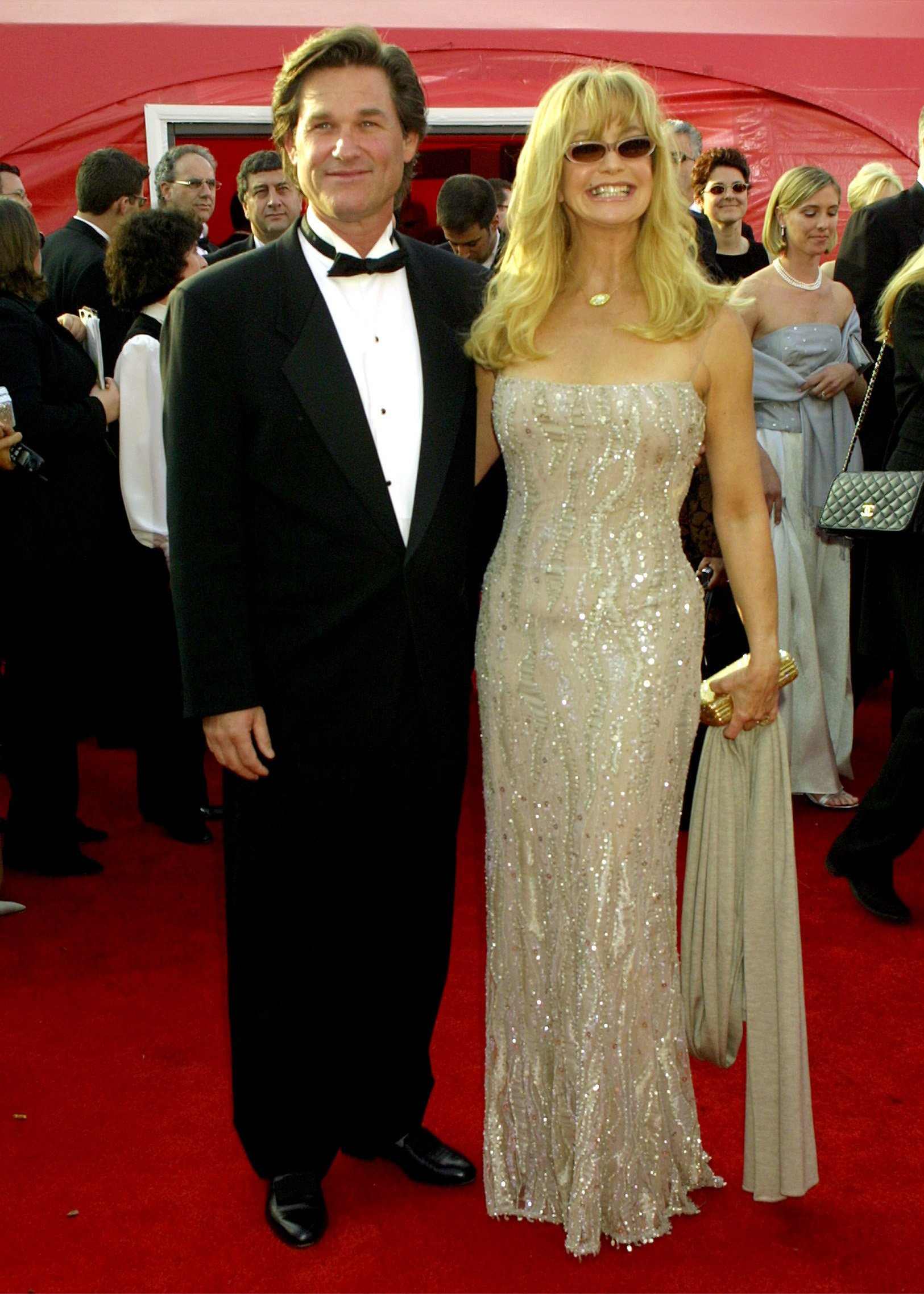 Goldie Hawn and Kurt Russel. March 25, 2001 | Source: Getty Images
Since Hawn and Russell began dating, the couple's children have embraced one another, and the family has blended almost effortlessly. Russell became the father figure that Oliver and Kate needed in their lives.
Although accepting a different family when children are young can be challenging, Kate recalled realizing that Russell would be in her life forever. She shared:
"For me, at the time, it was like, 'Is this going to be my dad?' And I was meeting his son, which meant, 'Does this mean that this is my brother?' It was a lot to handle at such a young age."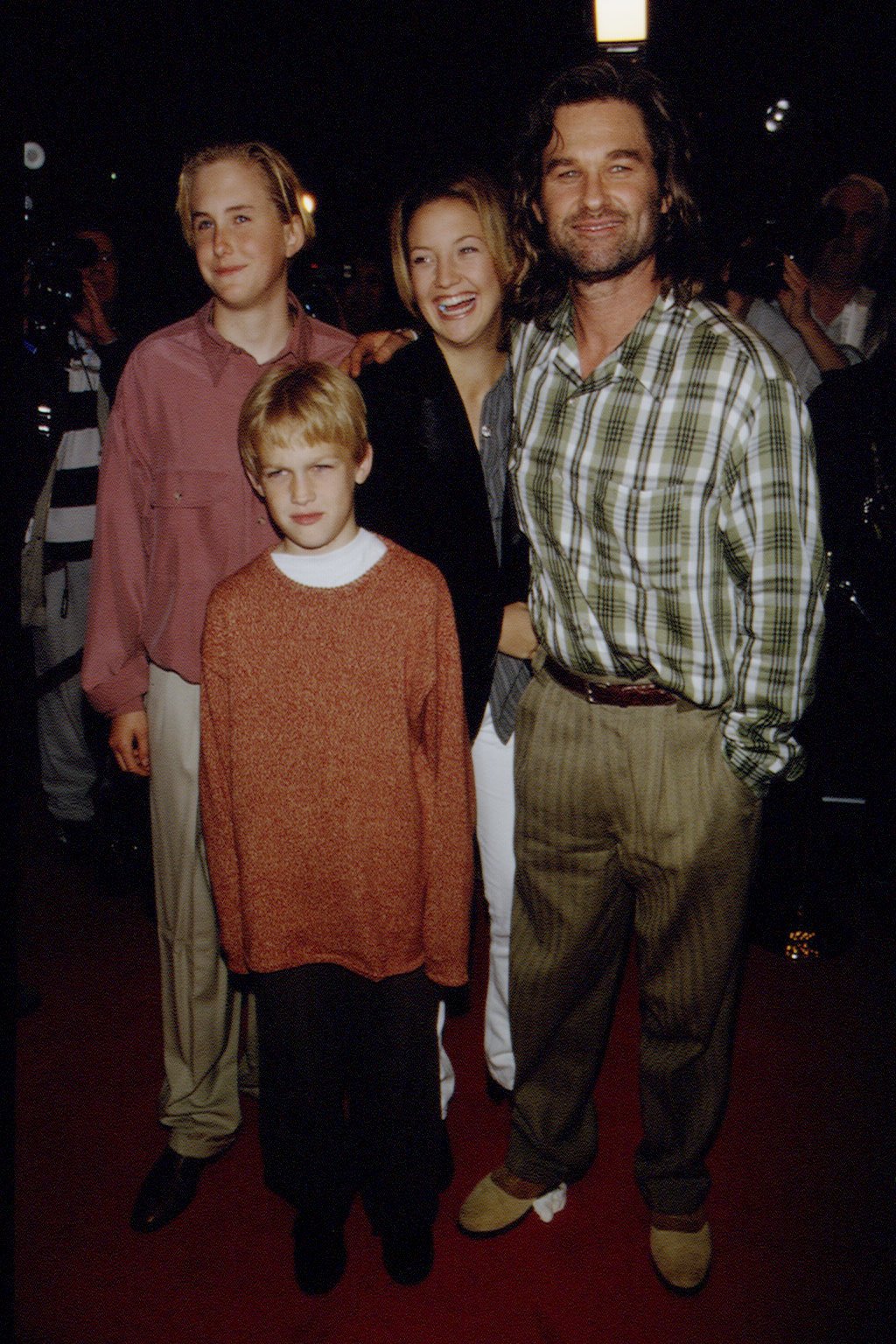 Kurt Russell, Kate Hudson, and siblings. March 11, 1996 | Source: Getty Images
However, once Hawn came to peace with the realization, she adored her stepfather. He became an important figure in her and Oliver's life as they no longer had contact with their biological father.
Kurt Russell — A "Pretty Strict," Yet "Devoted" Dad
Russell acted as a father figure at a crucial time in Oliver and Kate's life, and Kate remembers just how he impacted their upbringing. She once said that Hawn was laid-back as a parent, but Russell was "pretty strict."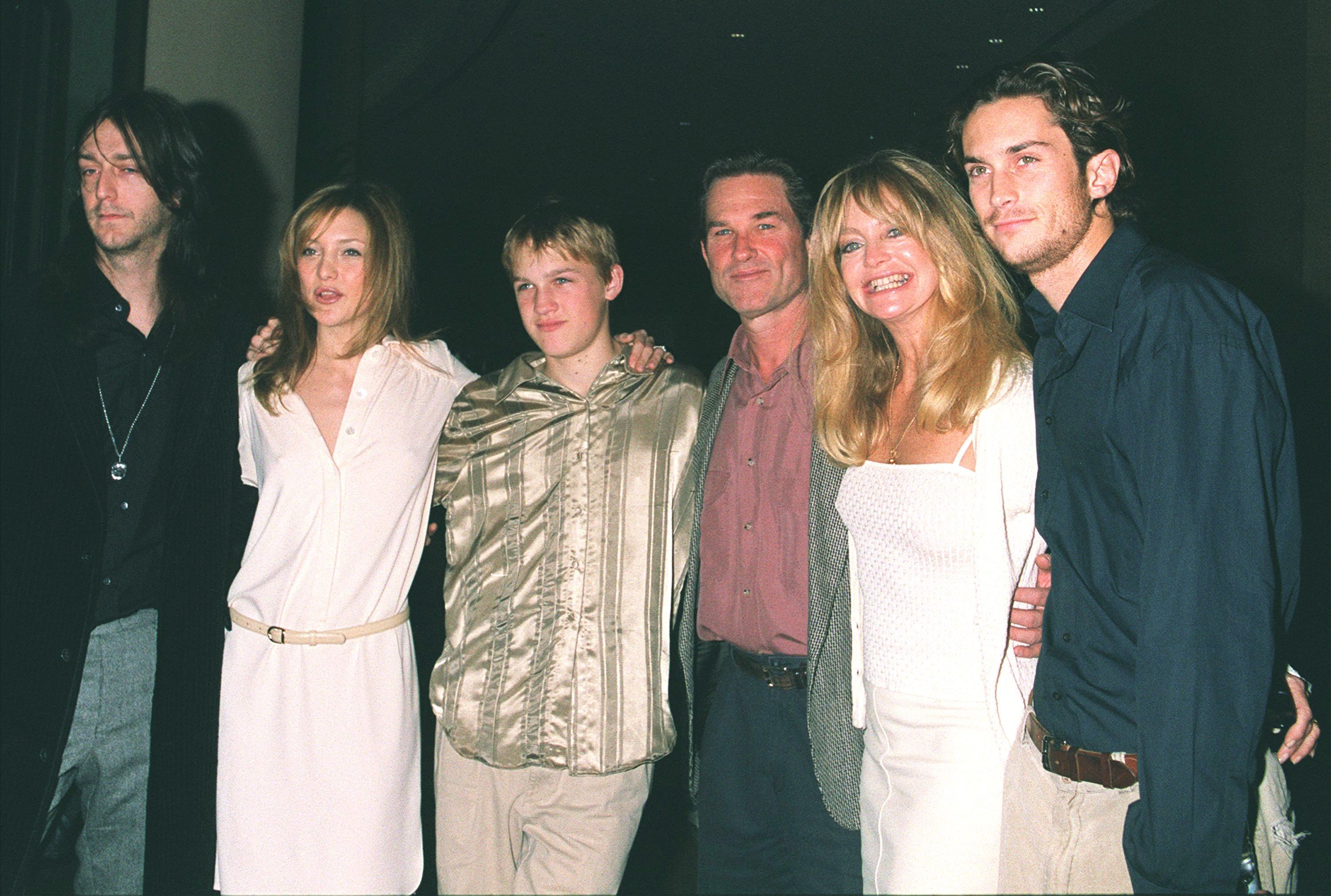 (L-R) Chris Robinson, Kate Hudson, Wyatt Russell, Kurt Russell, Goldie Hawn, and Oliver Hudson. Decmber 10, 2000 | Source: Getty Images
The actress then shared that she adopted the same approach to parenting her three children, Ryder, 18, Bingham, 10, and Rani, 3. She joked that she was "definitely stricter than Oliver Hudson."
Russell's strict nature carried across to a punishment that Oliver had to face when he was 16. Oliver got into trouble when he was a teenager and was consequently arrested. He shared the experience on "Live With Kelly and Ryan."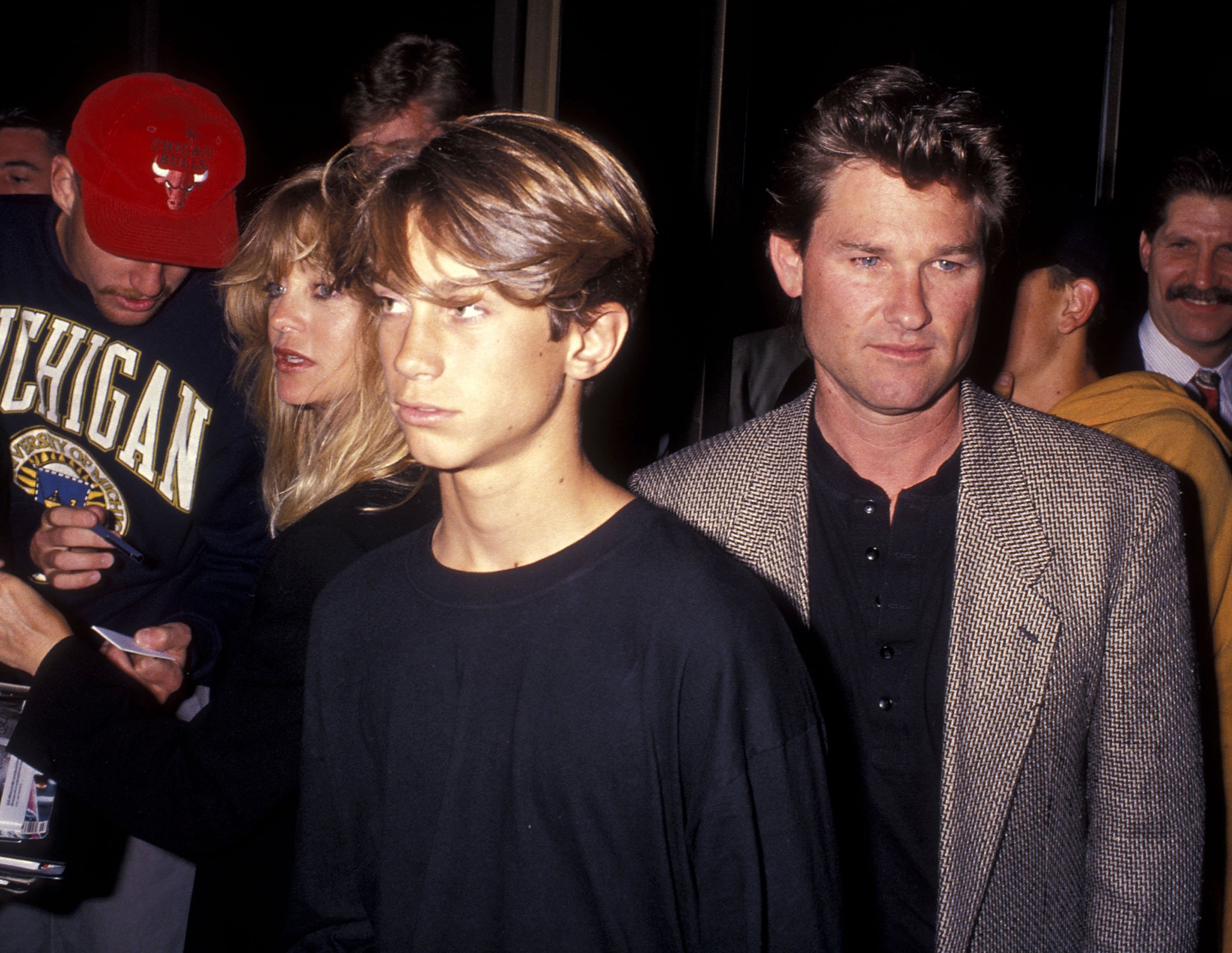 Goldie Hawn, Oliver Hudson, and Kurt Russell. May 22, 1991 | Source: Getty Images
Oliver recalled how the cops asked him who his father was when he was arrested so that they could phone him. When he told them his father was Kurt Russell, the cops were in disbelief. He shared:
"They started fighting over who was gonna make the call. It was crazy."
The show's co-host, Kelly Ripa, asked if Russell understood the situation, as she thought he might be. Oliver confirmed that Russell was indeed understanding but did not hesitate to punish him.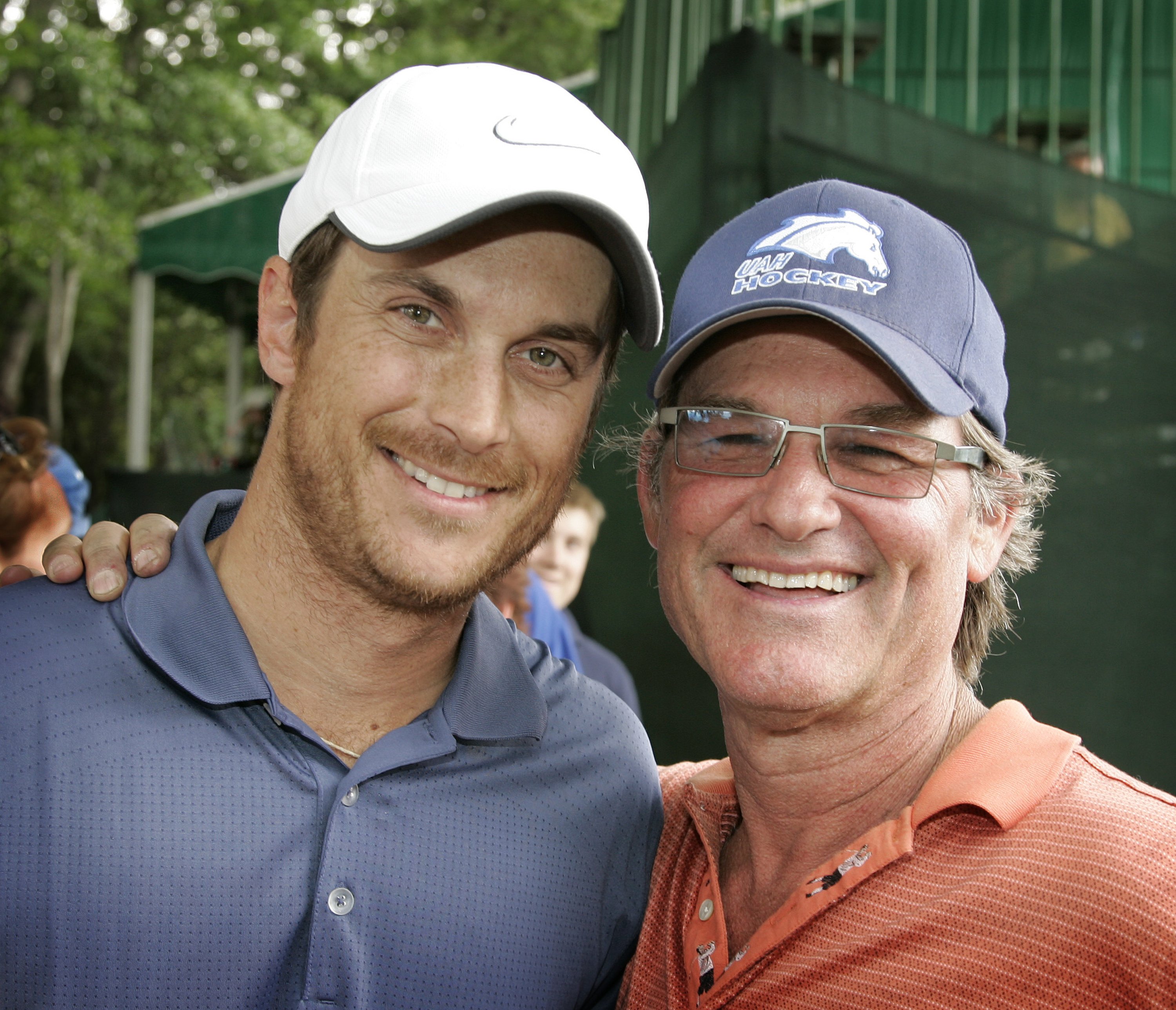 Kurt Russell and Oliver Hudson. March 11, 2008 | Source: Getty Images
Oliver said that Russell understood that teenagers at 16 do dumb things, as Russell had done when he was that age, but "he was not a happy dad, let's just say that." After Russell picked Oliver up from the police station, he told him his punishment.
Russell told Oliver that he had to take the paintball gun he had been arrested with and use it to shoot his car. Oliver recalled:
"My punishment was to shoot up my Honda Prelude with blue leather interior. I had to shoot up my car, dent it up, and drive that for the rest of my existence."
While Russell was a strict father, he had a good relationship with all his children, and Kate has often expressed her love for her stepfather on social media. In June 2022, she took to Instagram to post a Father's Day tribute for Russell.
In the post, Kate and Russell can be seen hugging each other as Russell rests his hand on Kate's head. The love Russell and Kate show for one another extends to Kate's children. He considers Kate his own daughter and treats her children like his biological grandchildren.
Sources close to the family have said that Russell has loved watching Kate become a mom and thoroughly enjoys spending time with her children when she is busy or has to travel for work. He lets them do all the things they can't usually do at home.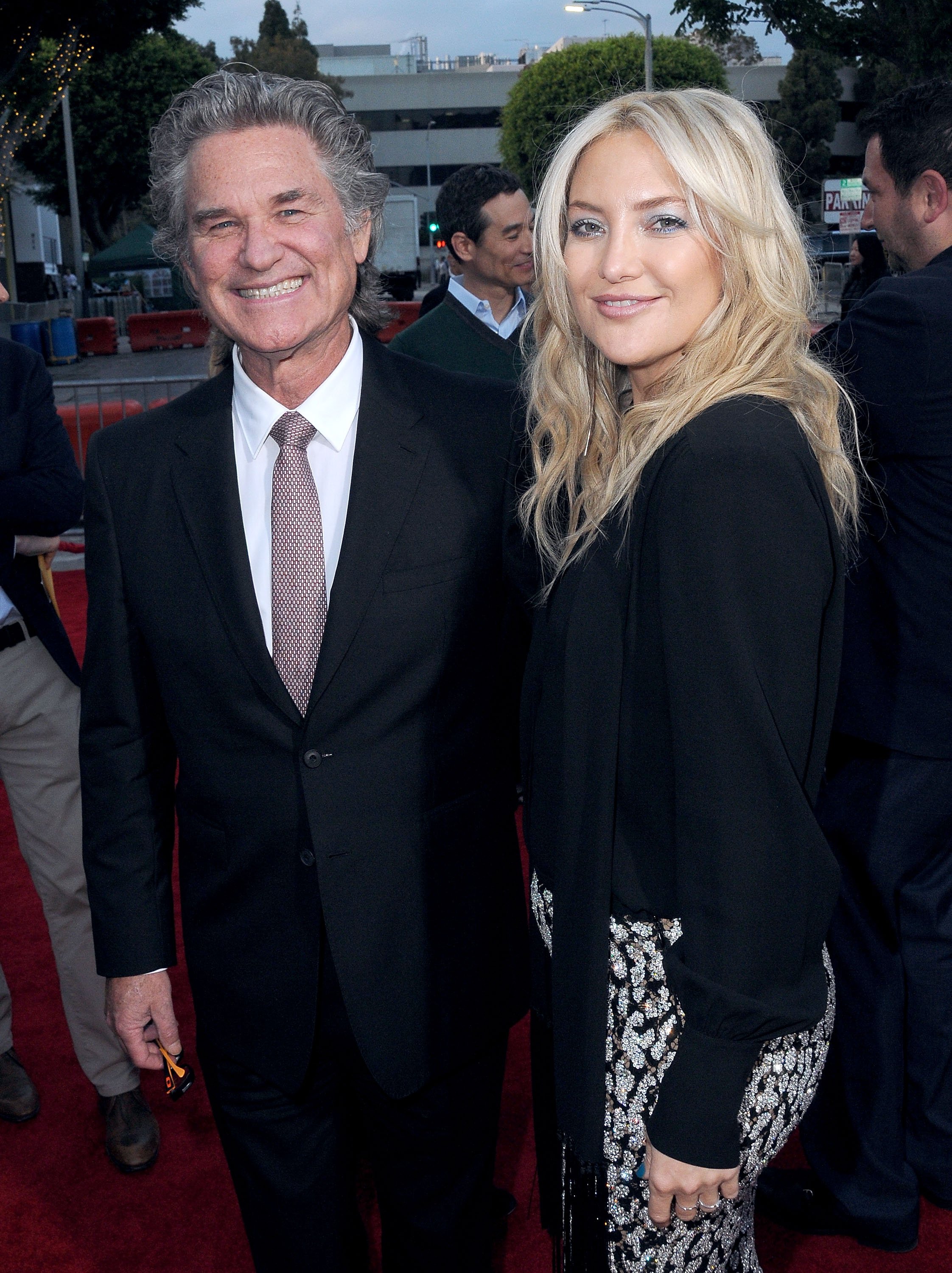 Kurt Russell and Kate Hudson. May 10, 2017 | Source: Getty Images
After giving him some invaluable advice, Russell does the same with Oliver's children. When Oliver was still young and deciding what to do with his life, he thought it was a "foregone conclusion" that he would end up acting.
However, he said that Hawn and Russell never forced him into doing anything and instead gave him advice he had followed. Oliver said:
"Their advice, honestly, is just do what you love. If you don't love it, don't do it."
Kate and Oliver's Biological Father Mourns Them
Although Kate and Oliver have a great relationship with their stepfather, their relationship with their biological father is non-existent. Their relationship with Bill Hudson was fractured when they were very young.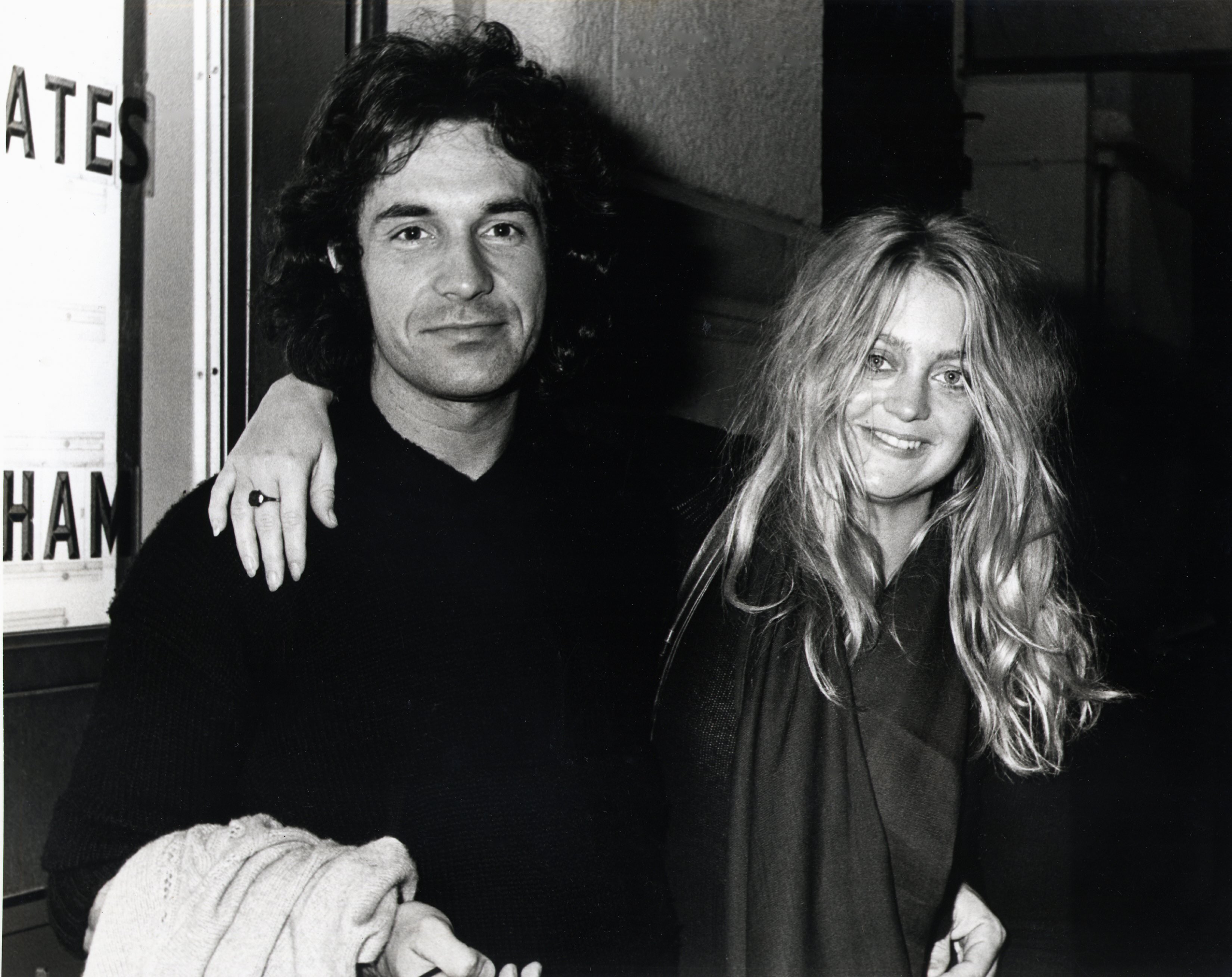 Bill Hudson and Goldie Hawn. November 10, 1976 | Source: Getty Images
Hudson believes that Hawn turned his children against him when they were young. He mentioned that after they divorced, she didn't speak badly of him to their children. However, he then said:
"But when Kurt came on the scene, the narrative changed, and I became the big, bad wolf. I would say to her, 'Goldie, why are you trashing me and saying I'm an absent father when it's simply not the case?'"
It was after Father's Day 2015 that Hudson made these claims. The claims came after Oliver shared a photo on Instagram of himself and his sister standing with their father, which he captioned "Happy Abandonment Day…."
The same year, Kate shared a photograph of her and Russell, thanking him for being the father figure in her life. Hudson then announced that he longer considered Kate and Oliver to be his children.
Hudson believed that Hawn wanted to create the perfect Hollywood story with Russell and painted him as the villain. He now acts like he is the father of three children instead of five.
Speaking about the incident that happened on 2015 Father's Day, Hudson shared his thoughts about his children, saying:
"I no longer recognize Oliver and Kate as my own. I would ask them to stop using the Hudson name. They are no longer a part of my life."
The Instagram post was the last straw for Hudson, who had previously tried to act civil toward the children he shared with Goldie. He was hurt by the post and decided to write them out of his life entirely.
Hudson said: "Oliver's Instagram post was a malicious, vicious, premeditated attack. He is dead to me now. As is Kate. I am mourning their loss even though they are still walking this earth."
In 2021, when Russell turned 70, Kate took to Instagram again to share a tribute to Russell. The family stands together, smiling at the camera, and the caption describes Kate's feelings about Russell.
She described her life with her father and said he molded her into the woman she had become. She mentioned that he taught her to be confident and work for what she wanted but also to let loose once in a while.
Kate mentioned that his and Hawn's love story was beautiful and admirable, too. She ended the post by saying she loved him and asked everyone to send Russell a "Hip Hip, Hooray!"
Please fill in your e-mail so we can share with you our top stories!