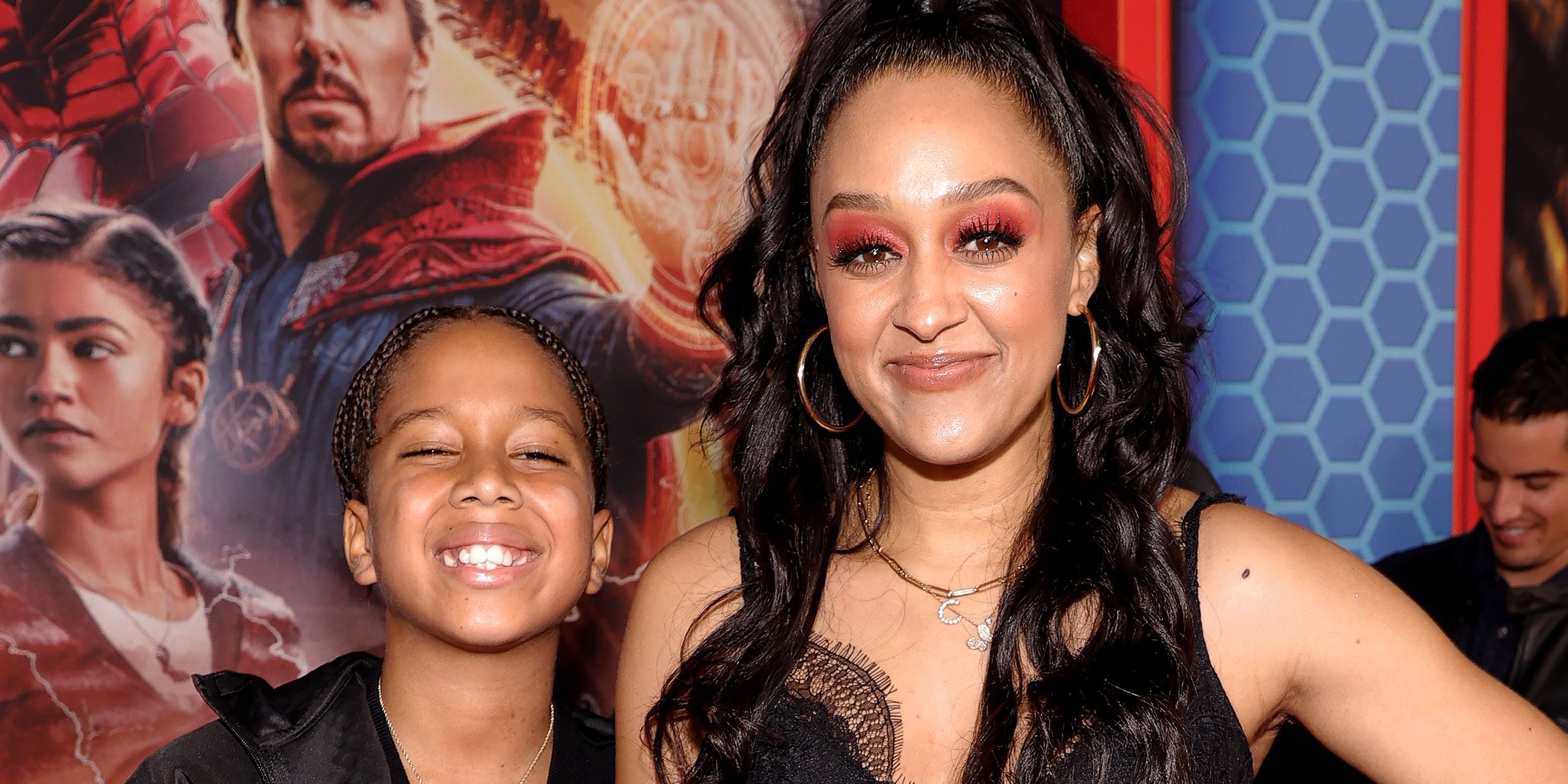 Getty Images
Cree Hardrict Is 'Funny, Considerate and Caring' - Facts about Tia Mowry's Son

Tia Mowry's son, Cree Hardrict, has a sweet personality. Although he has famous parents, Cree follows his own path and is being educated in his dream school, bringing pride to Tia and Cory Hardrict.
Cree Taylor Hardrict is the son of famous parents Tia Mowry-Hardrict and Cory Hardrict. His aunt, Tamera Mowry-Housley, is also renowned in the entertainment industry.
However, Cree is already a star in his own right with some on-screen accomplishments, which could be the start of a career in Hollywood.
At a young age, Cree appeared as an actor in several shows, including "Tia Mowry at Home," "Career Suicide: Arthur's Edge," and "Family Reunion." Let's take a closer look at his life.
When Was Cree Born?
As 2011 began, Tia and Cory revealed that they were expecting their first child together, a blessing they have long wanted. "They're thrilled," a source revealed.
The new parents were beyond happy when they finally welcomed their son, Cree Taylor Hardrict. The infant was born weighing eight pounds.
"We both have tears of joy," Cory said at that time, as reported by Essence. Meanwhile, his wife realized, "I never knew how much I could feel for someone."
Cree's name was well thought out by his parents. "Cree was a tribe of Native Americans who were warriors that traveled the world. Cairo means one who is victorious," Tia shared.
Cree Made It to His Dream School
Cree received his education in his dream school, making learning more exciting and motivational. His mom posted the heartwarming moment Cree was accepted on Instagram alongside a caption of her thoughts. She said:
"As a mother, my goal was and is always to support and give my children the opportunities I never had as a child, and this week, BOTH of our dreams came true!"
An emotional Cree was seen in the short clip, gasping upon reading his acceptance letter. He ended up in tears of joy over the wonderful news.
She is fond of playing dress-up with the clothes from her mom's closet.
Cree's Mother Wants to Teach Him 'What Unconditional Love Is'
Cree's parents have a strong marriage foundation that began with honesty and humble beginnings. They started their relationship by getting to know each other before being physical until the courtship lasted for a year.
Eventually, they decided to tie the knot and become parents. In a previous interview, the actress revealed that gender roles don't exist in their marriage and that they do parent duties depending on who is available.
Because of their great chemistry as a team, Tia and Cory also get along when parenting their son. Unconditional love is something that she hoped Cree would learn, and it seems that he has shown this in many ways.
"He's very funny, considerate, and caring," Tia said of her son. Her collaborative parenting style and open communication helped mold Cree's wonderful personality.
Cree Is an Older Brother
Cree is now an older brother to Cairo Tiahna Hardrict, born in May 2018. Cairo is often featured on her mom's Instagram profile, helping in the kitchen to whip up delicious dishes.
Young as she is, Cairo already showed interest in fashion and wore matching clothing with the "Sister, Sister" star.
She is fond of playing dress-up with the clothes from her mom's closet and captivated Tia Mowry's Instagram fan base as well.
Please fill in your e-mail so we can share with you our top stories!