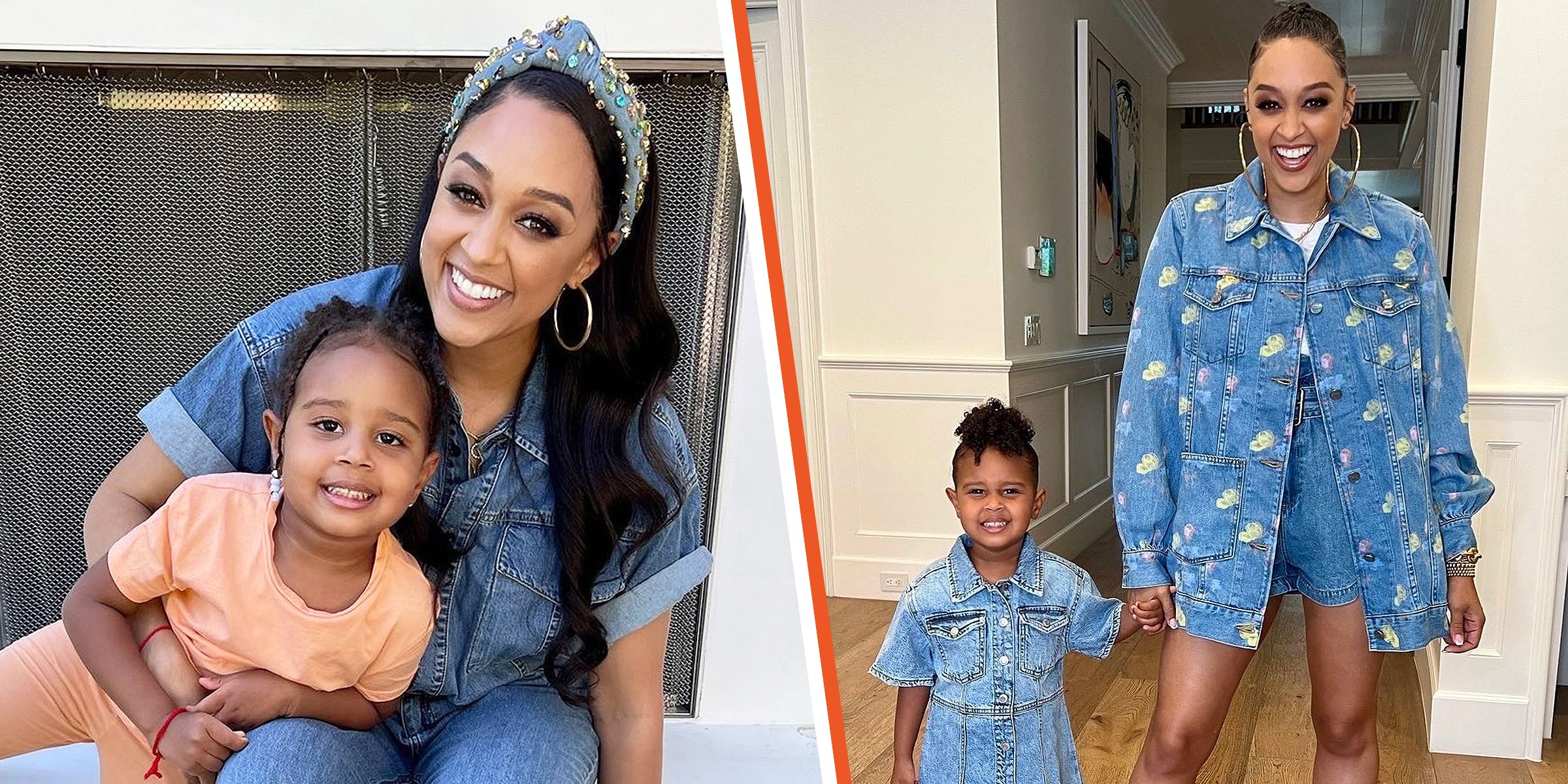 Instagram/tiamowry
Cairo Tiahna Hardrict Is a Little Fashionista and Now 'Water Safe' - Facts about Tia Mowry's Daughter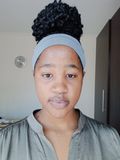 Actors Tia Mowry and Cory Hardrict expanded their family even more in 2018 when they welcomed their second child and daughter, Cairo Tiahna Hardrict.
Cairo Tiahna Hardrict is mainly known through her famous parents, but the four-year-old shares an interesting life with her family. She was born after her mother had struggled with her endometriosis diagnosis and infertility issues.
However, the "Twitches star switched up her lifestyle and started making healthier choices regarding what goes inside her body, and even published a book. She shared how receiving news of Cairo's existence was "the cherry on top."
How the World First Heard about Cairo Tiahna
Tia Mowry often shares pictures of her family on her social platforms. However, the one she posted on November 8, 2017, sparked a comment section full of congratulatory remarks where Mowry stood in the middle of her kitchen with her family.
Mowry sported a leopard-print two-piece with her belly exposed as she smiled down at her husband and son kissing her baby bump and captioned the Instagram post with a few little red hearts. On that day, the world learned of Cairo Tiahna Hardict's existence.
In response to the announcement, Cairo Tiahna's aunt and Mowry's twin sister, Tamera, shared Mowry's post on her Twitter, gushing with excitement over the good news. Tamera Mowry-Housley also gave birth to Cairo Tiahna's older cousins Aden John Tanner and Ariah Taleah.
Two months after Mowry announced her pregnancy, the actress cleverly unveiled Cairo Tiahna's gender. On an episode of her YouTube show "Tia Mowry's Quick Fixes," Cairo's mom shared a creative way to reveal a baby's gender during parties or with family with her supporters.
During the episode, she detailed the process of baking a five-tier cake, within which she left a hollow circular space from top to bottom. Mowry poured pink candy-covered chocolate balls within this space and used the last cake tier to hide them.
She then covered the cake with frosting and garnished it with sprinkles. At the end of the video, the "Twitches Too" actress stood in front of a plate with white cake pops facing down. She bit into one, revealing a pink inside - and Cairo Tiahna's gender.
During an interview with People, the mother-of-two shared how she thought she wouldn't be able to conceive again due to her endometriosis diagnosis. However, the "Double Wedding" co-star did want another baby.
Mowry also explained that she had no plans to abandon her stylish side during her pregnancy and continued to grace the public in stunning outfits. She exclaimed that she wouldn't dare force herself into pregnancy pants.
On May 5, 2018, Mowry and Hardrict welcomed their first daughter at 10:29 a.m. and announced her arrival on Instagram. Cairo Tiahna weighed six pounds and four ounces and was 19.8 inches long.
When Cairo Tiahna turned three, her mom posted a montage showing videos and pictures of Cairo spending time with her family. In her caption, Mowry gushed about her daughter and expressed her deep gratitude for how Cairo changed her life, saying:
"Being your mother brings me so much joy! You are hilarious, funny, smart, and full of hugs and kisses. #happybirthday my darling sweet #cairo! We will celebrate you today :)"
The Meaning behind Cairo Tiahna Hardrict's Names
Like their firstborn's name, Cree, the couple wanted their daughter to have a unique and meaningful name. Cario Tiahna's mom shared their preference for unisex names, which they believed showed "strength and power."
Cairo Tiahna's initials come from her parents' initials "C" and "T." A couple of months before Cairo Tiahna's birth, while her parents were still in the decision process, Hardrict found some inspiration during one of his flights, where the actor felt closest to his mom.
Mowry explained during one of her "Tia Mowry's Quick Fix" episodes that Hardrict had seen the letters "A," "I," and "R" forming in the sky and told his wife that he wanted to include those letters in his daughter's name.
Cairo Tiahna's mom later revealed that "Cairo" was the name of one of the first few African princesses, and it meant "victorious." On the other hand, Tiahna leaned toward more religious origins, meaning "follower of Christ." The actress then joked that her husband was a "total sap" during Cairo Tiahna's birth.
Cairo Has an Active Life
Cairo Tiahna lives a life full of activity and fun, where she shares her mom's passion for style. Mowry expressed how much she enjoys getting ready with her daughter, and the duo is often sporting matching outfits. The mother-of-two also added how vital it was that engender confidence in her daughter.
Cairo Tiahna also loves swimming and is considered a "water safe" baby who loves plunging into waters deeper than her height. Mowry shared an Instagram video showing Cairo Tiahna's progress as a swimmer and joked about whether she should wait for a call from the Olympics.
Story of Cairo's Parents
Cory Hardrict grew up in Illinois before relocating to Hollywood to launch his acting career. The father-of-two recalled the first time he met his wife, as the lovers were set to star in the 1999 film "Hollywood Horror." Hardrict was waiting at a bus stop as he explained:
"Her sister and her drove by, they saw me waiting and asked to give me a ride," he said. "They gave me a ride, and we were friends ever since."
Cairo Tiahna's parents had chemistry but decided not to date immediately. They spent an entire year as friends, building a solid trust foundation before moving to the next level - like their first kiss. Hardrict proposed to his wife on the Christmas of 2006 in front of her family.
Hardrict's career in Hollywood had a rough start as the actor recalled being "dirt poor." When he realized Mowry loved him beyond his perceived inadequacies, he felt sure she was the one for him.
The actor made certain that they would always be together. The couple tied the knot on April 2008 in Santa Barbara, where Cairo Tiahna's aunt served as the maid of honor.
Cairo Is a Little Sister
Before Cairo Tiahna joined the family, her parents first welcomed her older brother, Cree Taylor Hardrict, in 2011. The father-of-two gushed about being a father and said he viewed himself as a "real dad" who always spent time with his son.
Please fill in your e-mail so we can share with you our top stories!