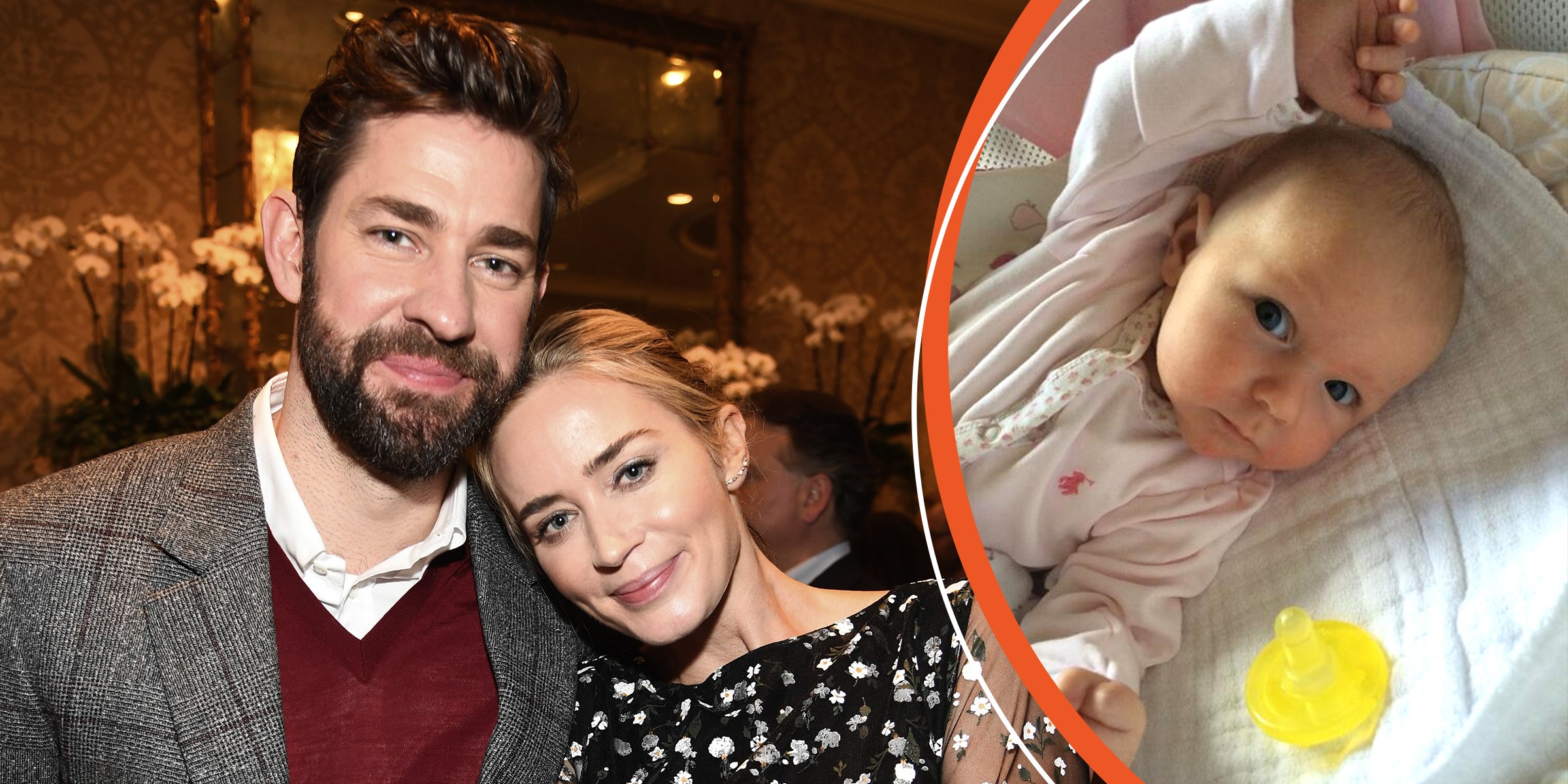 Twitter/Johnkrasinski I Getty Images
Hazel Krasinski Is Emily Blunt & John Krasinski's Daughter Who Already Shows Her Comedic Talent

Hazel Krasinski is actors John Krasinski and Emily Blunt's daughter. John and Emily have been married for over a decade and are hailed as the "golden couple" of Hollywood.
John Krasinski and Emily Blunt met in a restaurant in 2008. They got to know each other through a mutual friend, and Emily once revealed that she knew immediately that they would end up together.
The couple had their first date at a shooting range and have been inseparable ever since. They got engaged shortly after they met, and the 42-year-old actor and filmmaker proposed to his then-girlfriend in Los Angeles.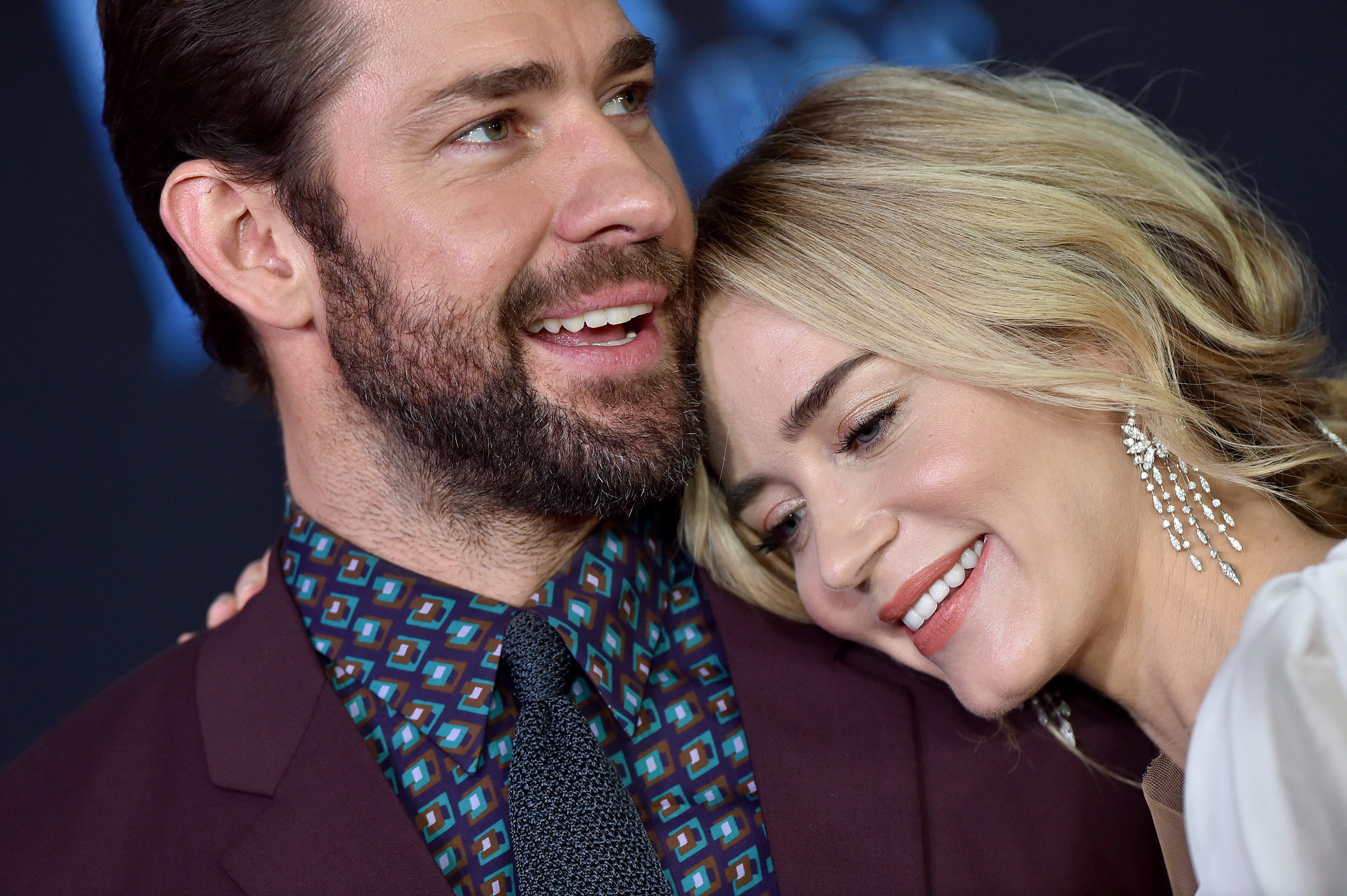 Emily Blunt and John Krasinski at El Capitan Theatre on November 29, 2018, in Los Angeles, California. | Source: Getty Images
The lovebirds married in 2010 during a lavish wedding at famous actor George Clooney's estate in Lake Como and have since welcomed two children.
One of their lovely kids is Hazel Krasinski, their firstborn. Emily Blunt's daughter is only eight, but she's already showing her inherited talents, especially her comedic talent.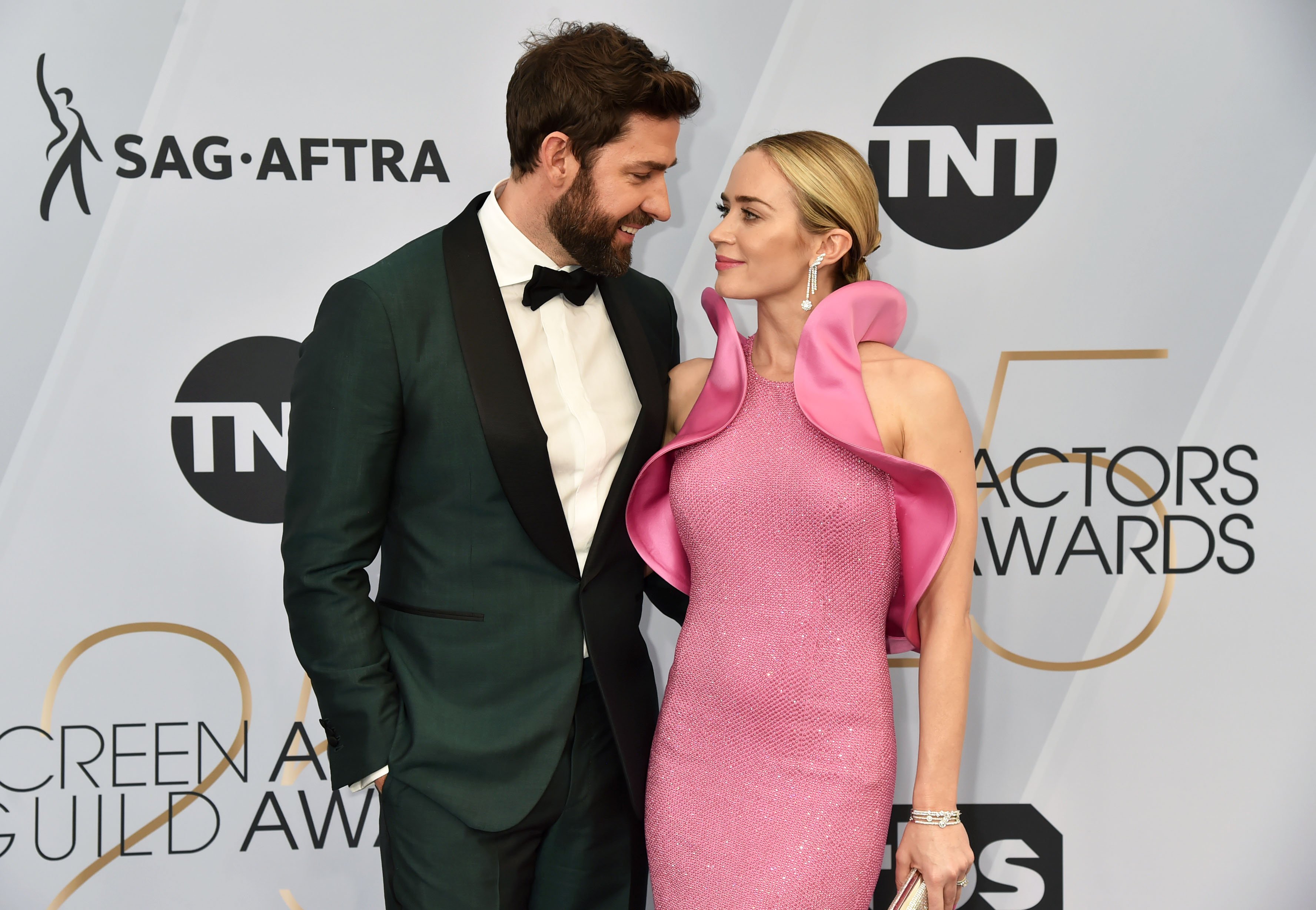 John Krasinski and Emily Blunt at The Shrine Auditorium on January 27, 2019, in Los Angeles, California. I Source: Getty Images
Hazel Krasinski Has Inherited Her Father's Comedy Talent: All We Know About Her
Hazel Krasinski was born on February 16, 2014. Her father was excited about being a dad for the first time and announced the little girl's arrival on Twitter and wrote:
"Wanted to let the news out directly. Emily and I are so incredibly happy to welcome our daughter Hazel into the world today! Happy bday!"
About three months later, the excited dad shared another post about his daughter. This time, the actor posted an adorable image of Hazel on his Twitter page to introduce her to the world.
Since then, John and his wife Emily, who's not active on social media, haven't posted any photos of Hazel. The couple decided to keep the little girl's childhood as private as possible.
During his appearance on "The Ellen DeGeneres Show" in February 2020, John revealed that Hazel is super funny. He shared one incident where he built a photo wall to celebrate his and Emily's 10th anniversary. While he was busy doing the photo wall, his daughter gave him her hilarious input. The actor said:
"Hazel literally leaned on my shoulder, and she went, 'So good. Don't you think you should put pictures of us up?'"
How Blunt and Krasinski Are Raising Their Kids
The two actors have been open about how they are raising their kids. In 2021, Emily revealed that she wanted their kids to be oblivious to their parents' fame and said Hazel only found out about their stardom that same year.
The "Mary Poppins Returns" actress also told Marie Claire that she's raising her kids to be empathetic. She expressed:
"I encourage empathy in my kids and embracing differences and not being scared of them, or teasing people for them, you know?"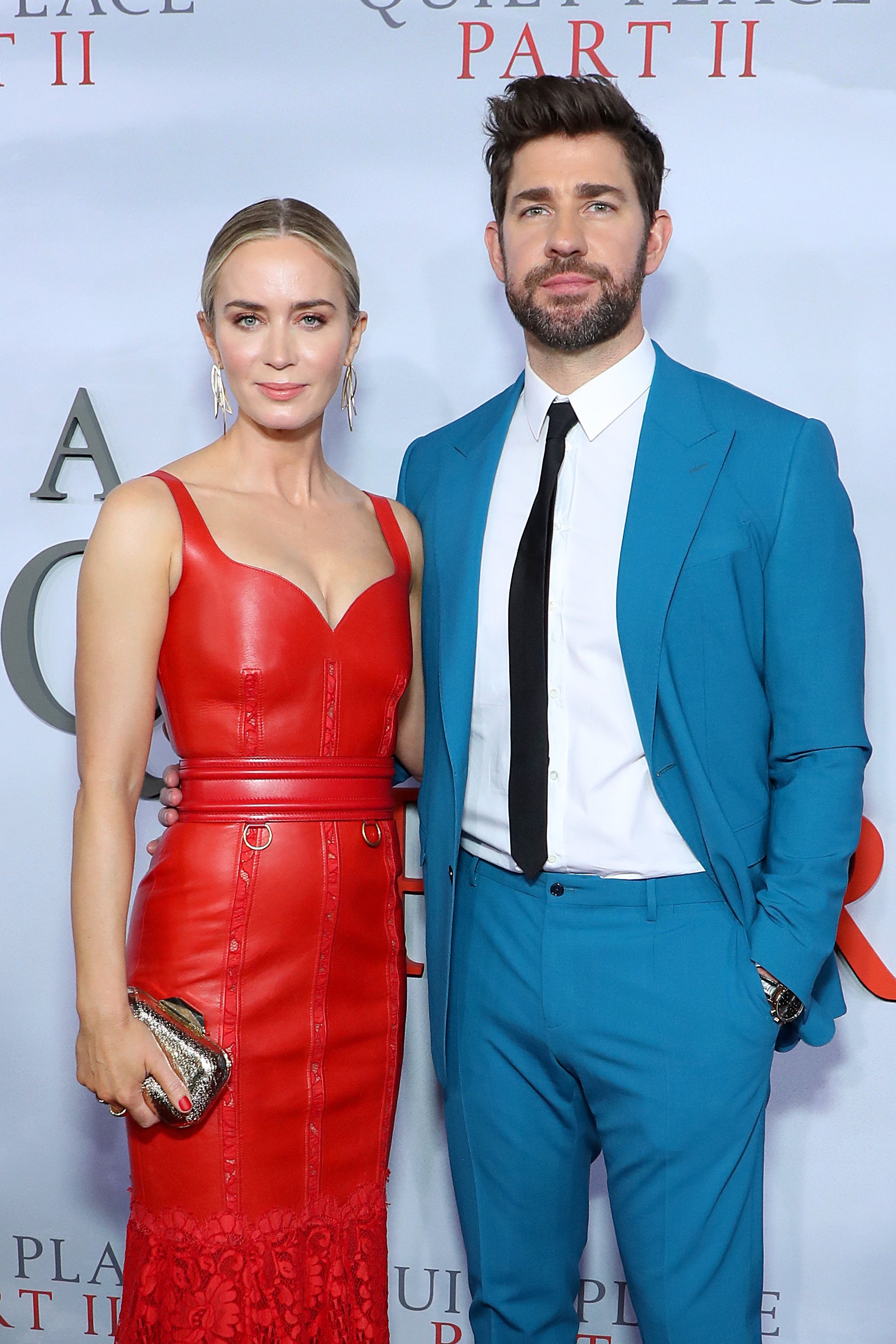 Emily Blunt and John Krasinski at Rose Theater on March 8, 2020, in New York City. I Source: Getty Images
The 39-year-old further said making mistakes "is a good thing" as it's how you learn and grow. She also said, "you've got to be kind to yourself" and also to other people.
Emily Blunt's daughter Hazel Krasinski and her sister are humanitarians. The little girls found their way of giving back during the pandemic by designing t-shirts for charity.
Hazel's Younger Sister Also Has an "Old Lady Name": Meet Violet Krasinski
Hazel Krasinski's younger sister Violet Krasinski was born in June 2016, with their excited dad sharing the news of his secondborn on social media. John took to Twitter and wrote a touching message announcing his second daughter's arrival, saying she was born around mid or late June.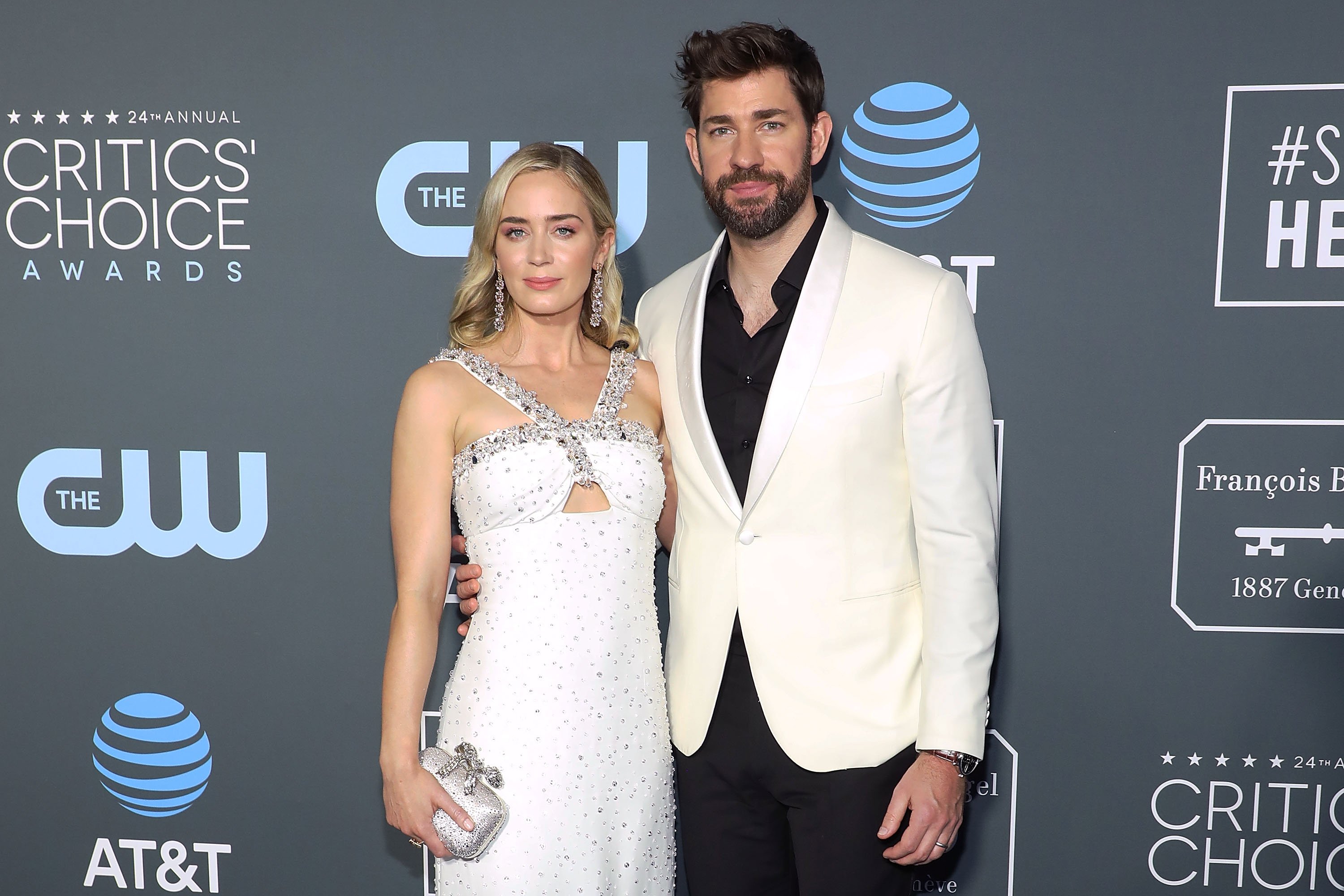 Emily Blunt and John Krasinski at Barker Hangar on January 13, 2019, in Santa Monica, California. I Source: Getty Images
Violet's "old lady name" seems to be her family's tradition. She's said to be hard to impress, and her mom revealed that she refused to watch the movie "Mary Poppins Returns" because her mom is in it.
As young as she is, Violet is already demonstrating her singing talent. In February 2018, John Krasinski revealed on "The Ellen DeGeneres Show" that Violet is interested in music, and she once surprised him when she sang in a low octave.
Please fill in your e-mail so we can share with you our top stories!