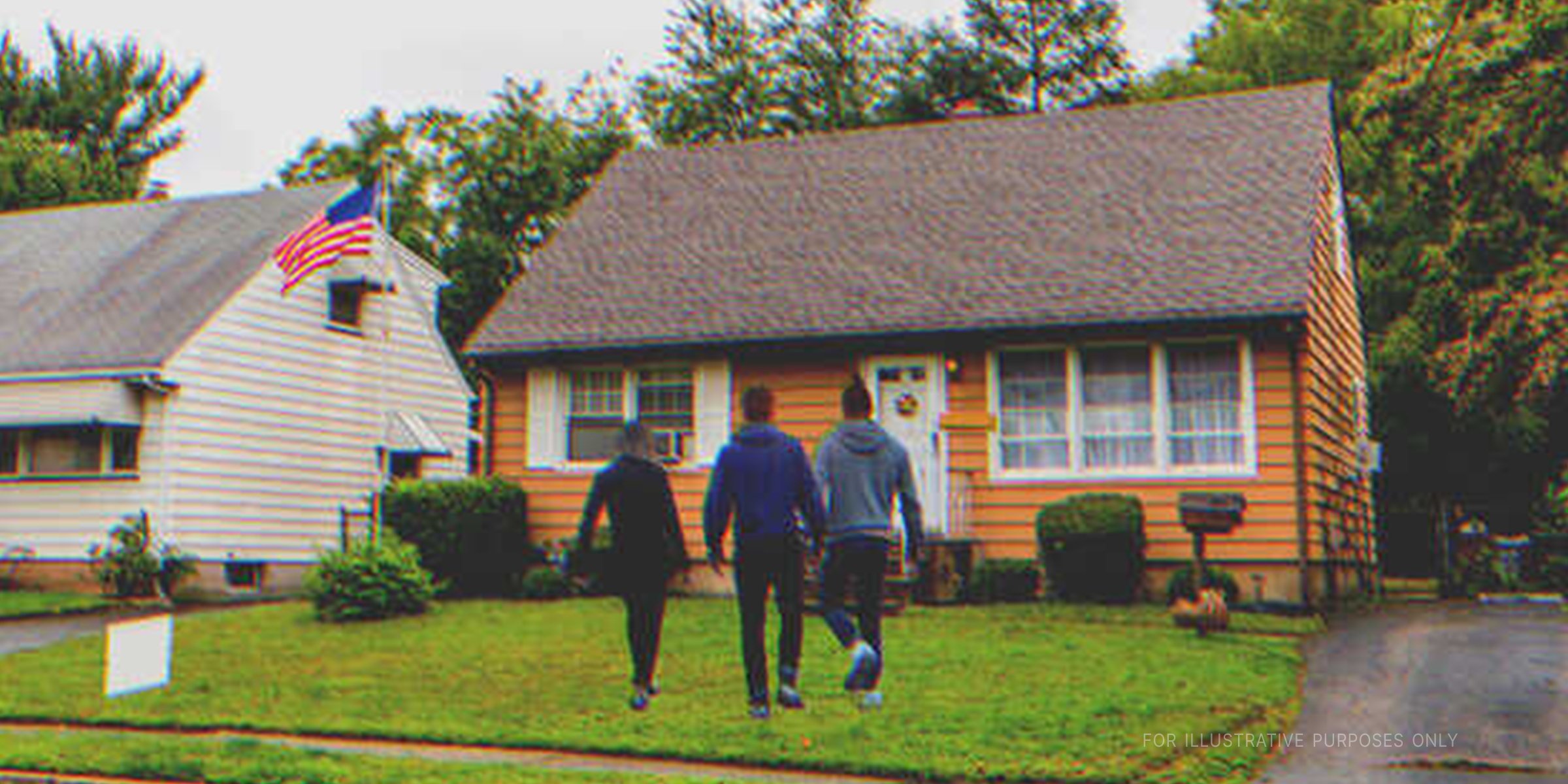 Getty Images / Shutterstock
Kids Pay Blind Mom a Surprise Visit on Her 65th B-Day, Learn She Hasn't Lived at Home for 3 Years — Story of the Day

Three children who had never met their blind mother for six years paid a surprise visit to her house on her 65th birthday. They were shaken when a stranger answered the door and revealed she had not lived there for three years.
Brothers Simon and Jose, both in their early 30s, and their youngest sister Ava, 29, were in the taxi, excited to see their mother, Eden, after a long time.
The breezy evening and the rain tearing down from the sky uplifted their joy. They had come from different cities with scorching hot weather, so returning to their hometown offered much relief.
"Jose, you think mama will be surprised to know we're home?" asked Simon.
"I'm sure she will. After all, it's been six years, dude!" replied Jose. "And today is her birthday. She couldn't ask for a better gift than having us around!"
The siblings laughed, picturing Eden's reaction when she sees them, unaware a surprise awaited them as well...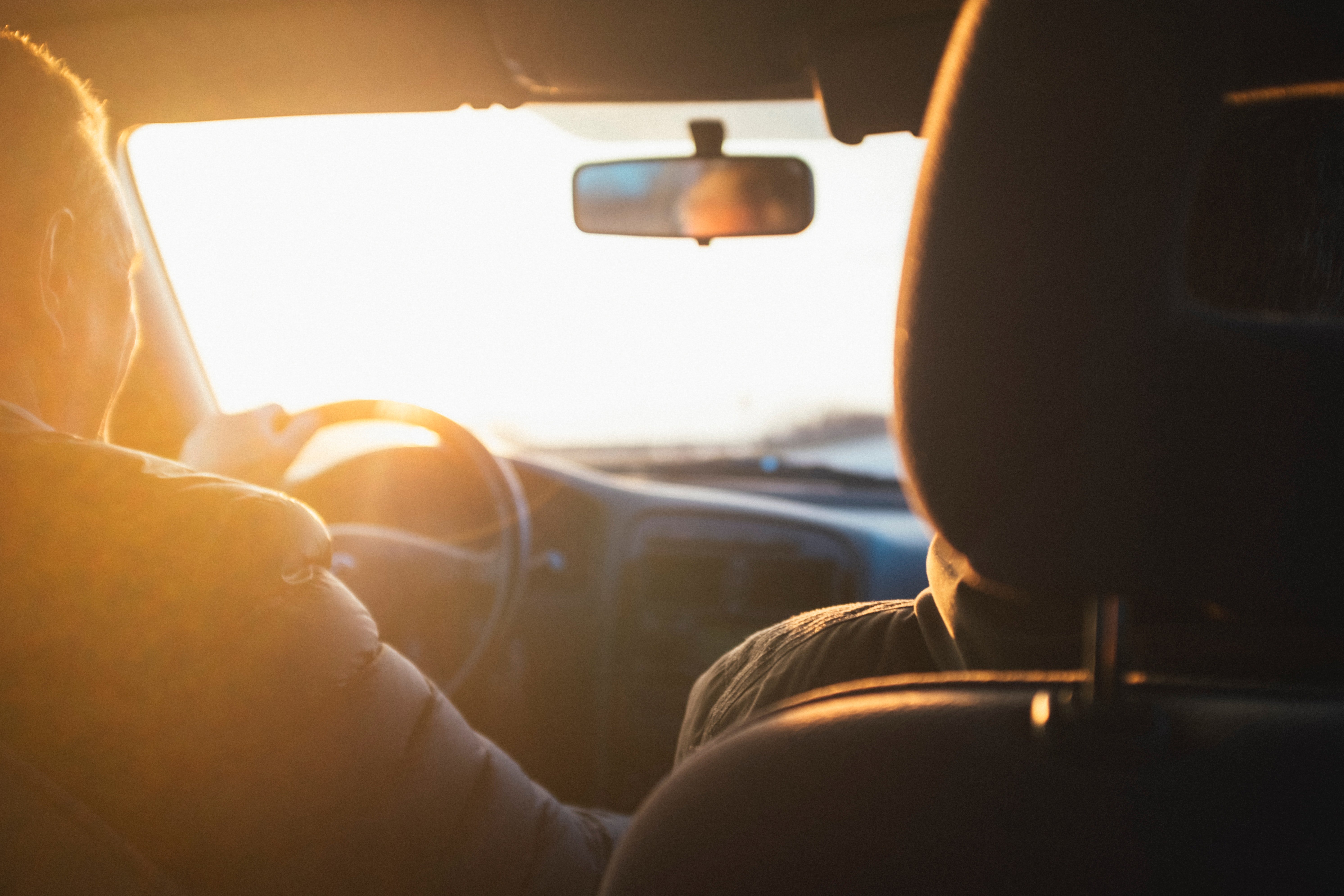 For illustration purposes only | Source: Unsplash
Eden was celebrating her 65th birthday that day and had no idea her kids were coming to visit. She was sitting in the yard, staring at the darkness — she was blind. But that did not stop her from smiling.
"I don't know who your mother is. As I said, this has been our home for three years now...Please leave," said the woman, slamming the door on their faces.
Eden loved listening to the birds. She loved it when the first raindrops patted her skin and when the breeze brushed her hair. She loved the scent of flowers and the rustling of leaves. Although these small things made Eden smile, she was not happy.
She often regretted her inability to see her kids, who she had raised alone with so much devotion and love. Her kids had moved abroad to establish their lives independently after turning 18 and did not have much time for her after.
Simon, Jose, and Ava had gotten busier and assumed Eden was doing just fine alone. Though hurt, she chose not to share her sorrow and ruin their happiness.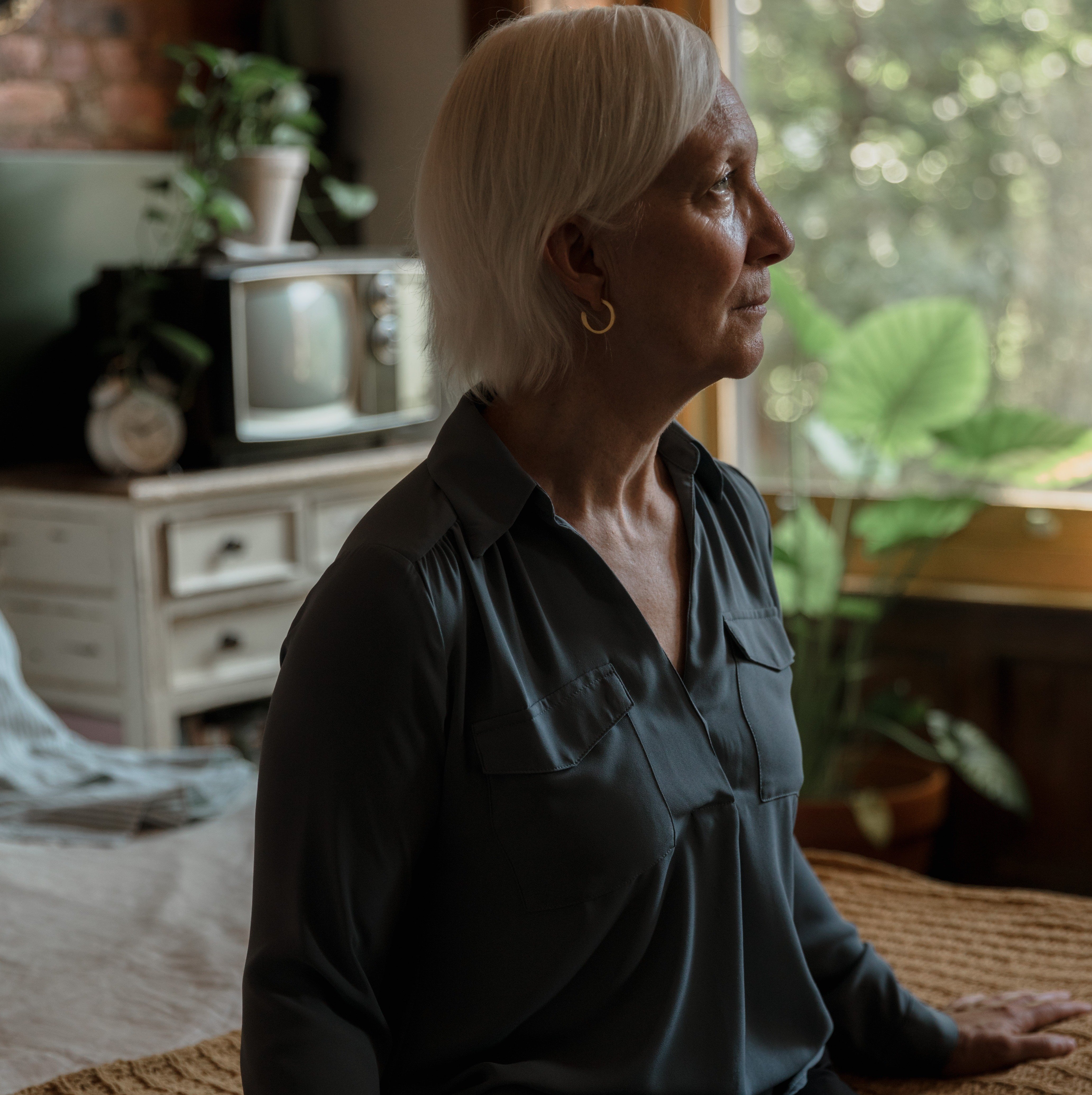 For illustration purposes only | Source: Pexels
Eden was lost in deep thought when a sudden honk awakened her.
"Have you come home? I thought you'd be late today...." she said, turning to her right and then to her left. Her eyesight might have failed her, but she could make out the person's scent.
"Ah, yes! I went to church and got these scented candles on the way. Do you like them?" spoke a woman.
"They smell so good," Eden said, sniffing the candles and running her frail fingers on them.
"It started raining on the way, my dear. I'm sure it will start pouring here any minute. Let's go inside," the woman replied as she helped Eden.
They barely made it into the house when it started raining heavily. Eden stopped for a bit to enjoy the smell of rain on the earth.
Meanwhile, Simon, Jose, and Ava arrived at their mom's home. They were so excited as they pulled over, impatient to hug Eden. But something strange drew their attention.
"Who's that man? Why is he coming from mom's house? And what are those boxes for?" asked Jose. Simon and Ava were equally confused.
"Not sure, Jose. Let's go find out. Mom must know."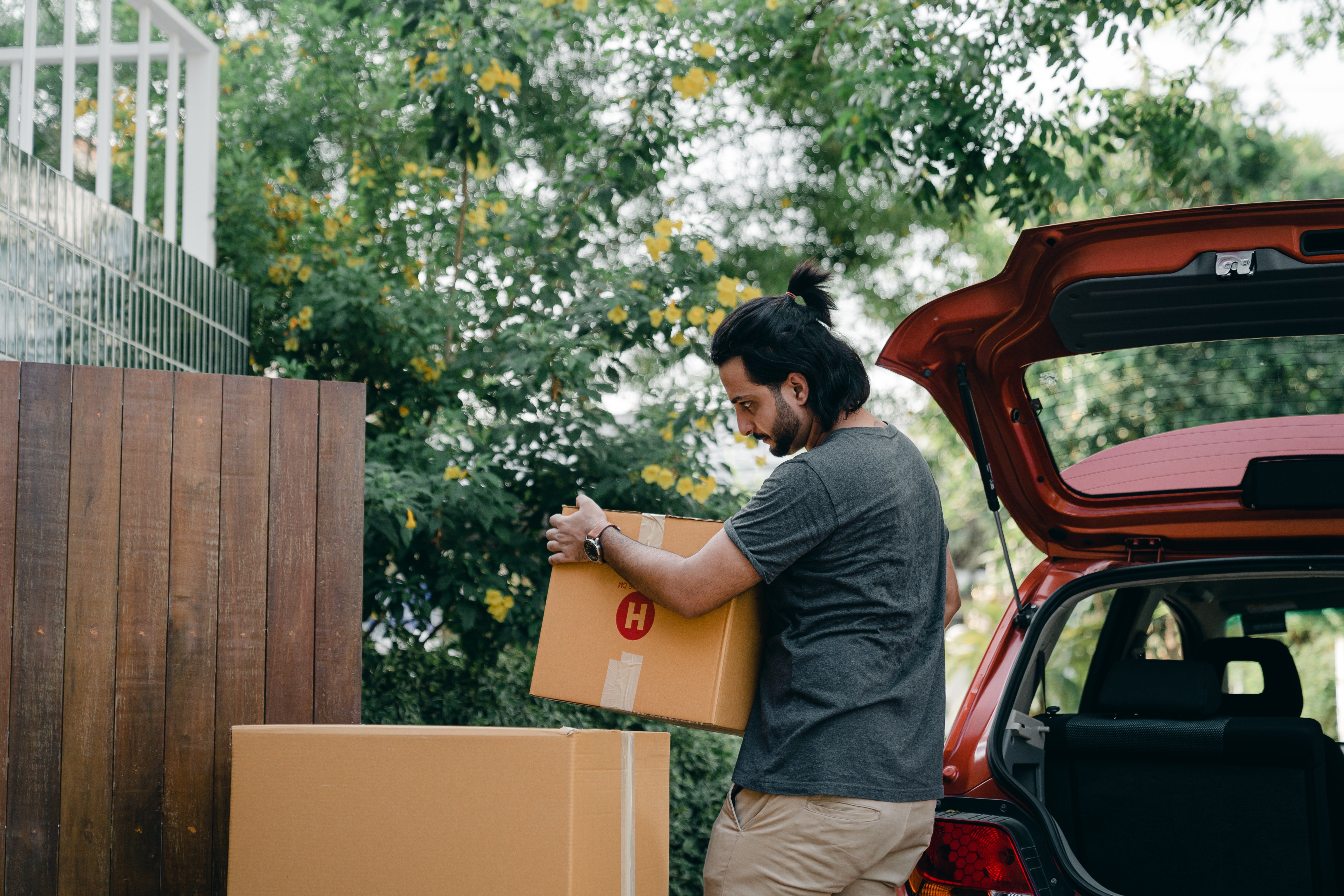 For illustration purposes only | Source: Pexels
Simon rang the doorbell twice, eager to find out about the stranger. Moments later, the door creaked open. "MOM!" Simon yelled and was surprised to see a young woman answer the door.
"Yes, how may I help you?" she asked.
"Who are you? And what are you doing in our mom's house?" questioned Simon. "Mom? Mom?"
"I'm sorry. "
"Our mother. This is her house. Where is she?"
"I don't know what you're talking about. We've been living here for the past three years, and I don't know who your mom is."
Simon and his siblings were startled.
"WHAT? What do you mean by you're living here? This is our mom's house...Let us in. We want to see our mother. She's blind. Where is she?"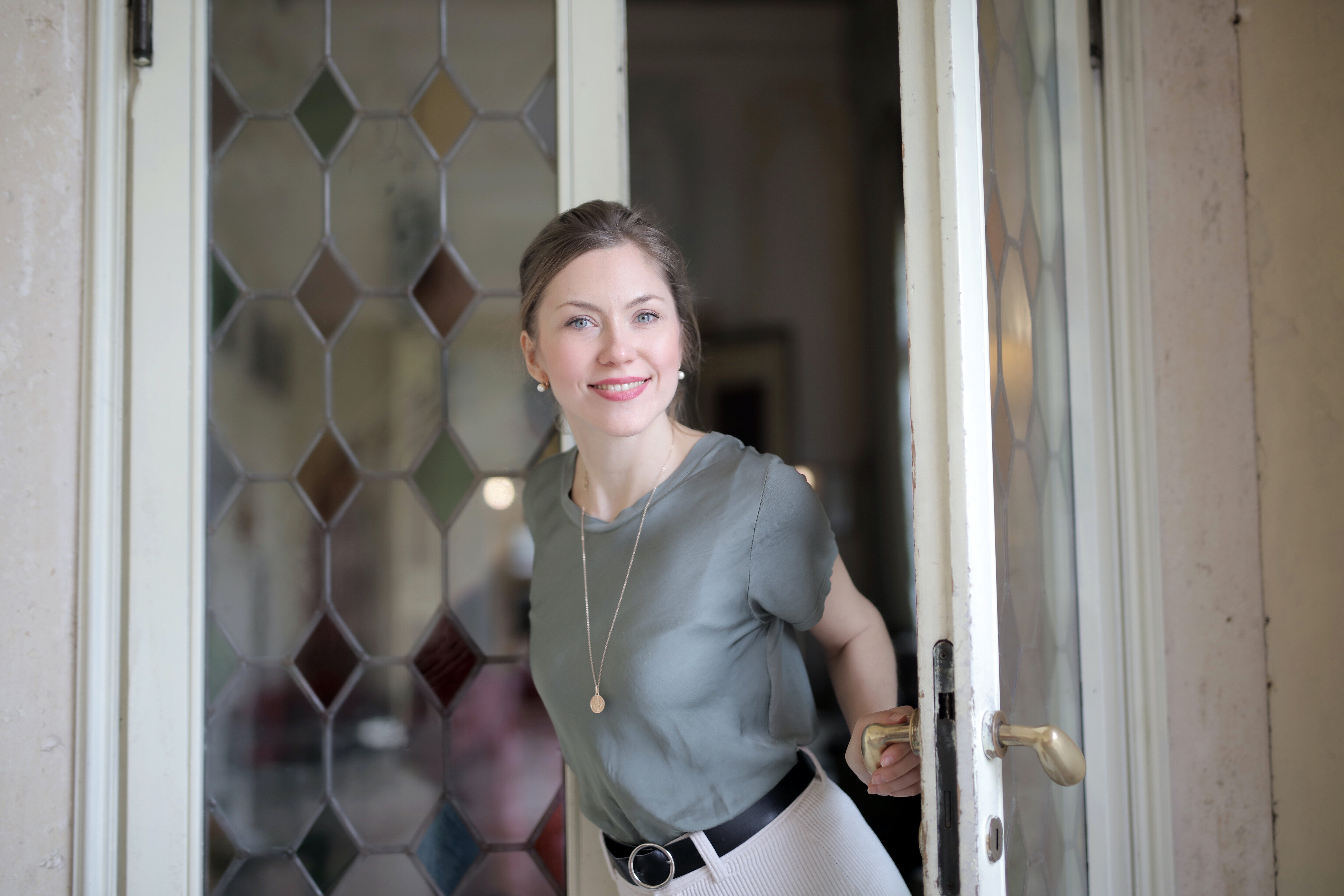 For illustration purposes only | Source: Pexels
The situation tensed up as Simon tried gaining entry into the house.
"Let us in, or I'll call the cops... This is our mom's house. Why won't you let us in?"
"Can you please calm down? I don't know who your mother is. As I said, this has been our home for three years now... Please leave," said the woman, slamming the door on their faces.
The children were confused. They walked away and kept staring at the house, suspecting something was murky.
Simon slid out his phone and called Eden to find out what had happened and if she was alright.
"It's ringing, thank God! It's ringing...Hello—Hello—Mom? Can you hear me? Mom?"
"Simon?!" Eden answered, confused by the unexpected call.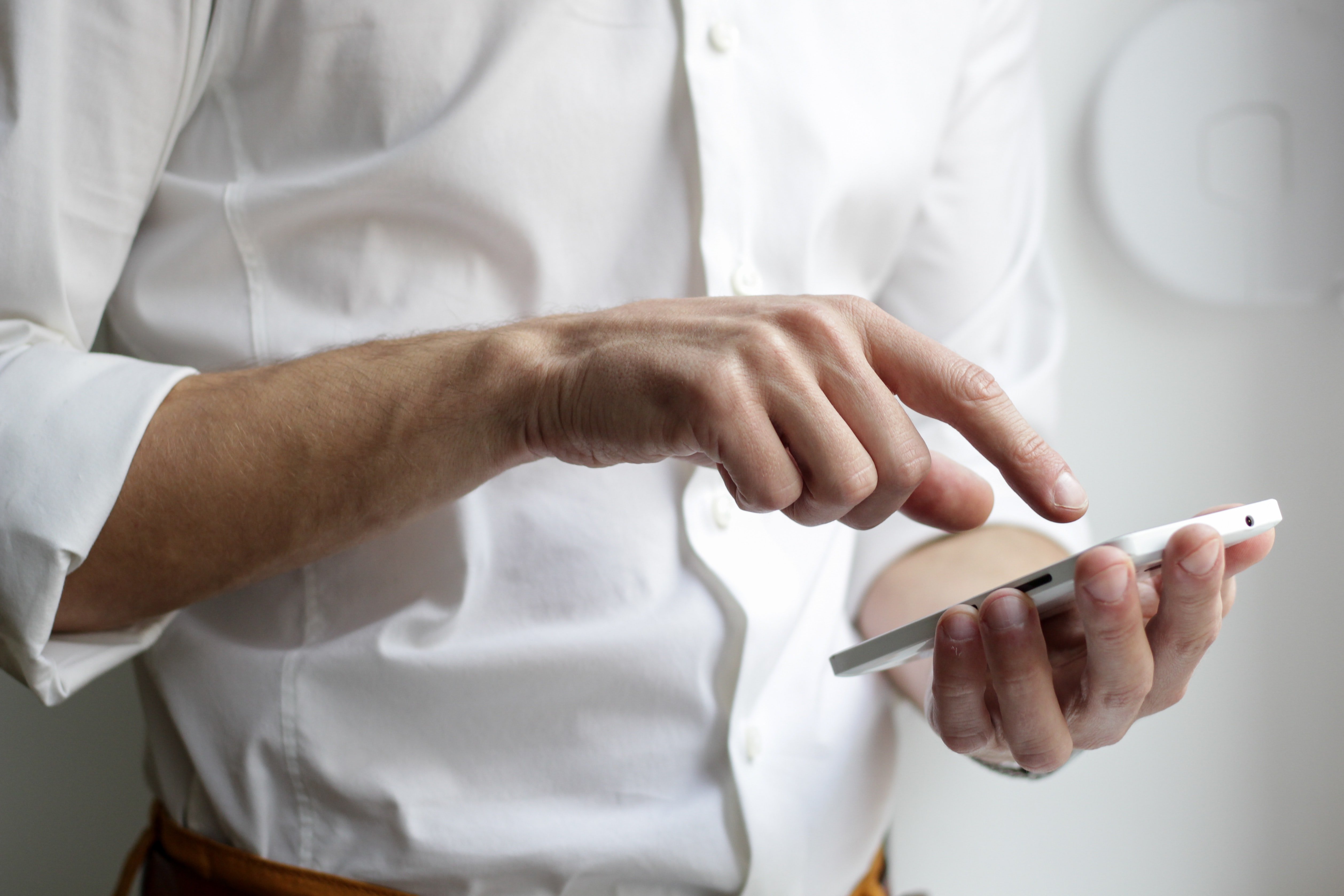 For illustration purposes only | Source: Unsplash
"Give the phone to me...Mom? Are you alright? Where are you?" Jose ordered, grabbing the phone from Simon.
"Jose?! Is that you?"
"Mom? We came to see you," Ava added. "But they're saying this is their house. Who are these people? And where are you?"
"Ava?! Oh my God! Have the three of you come to see me?" Eden exclaimed, tearing up.
"Mom, where are you? We want to see you immediately," said Simon, impatient and anxious.
"Alright! Take down this address, dear. You can see me here!"
Eden gave Simon the address, and he was startled because it was quite far. Moreover, he still did not understand why his mother wasn't living in her house.
"Mom, what are you doing so far away?"
"You'll see for yourself when you see me, sweethearts. I'll be waiting for you!"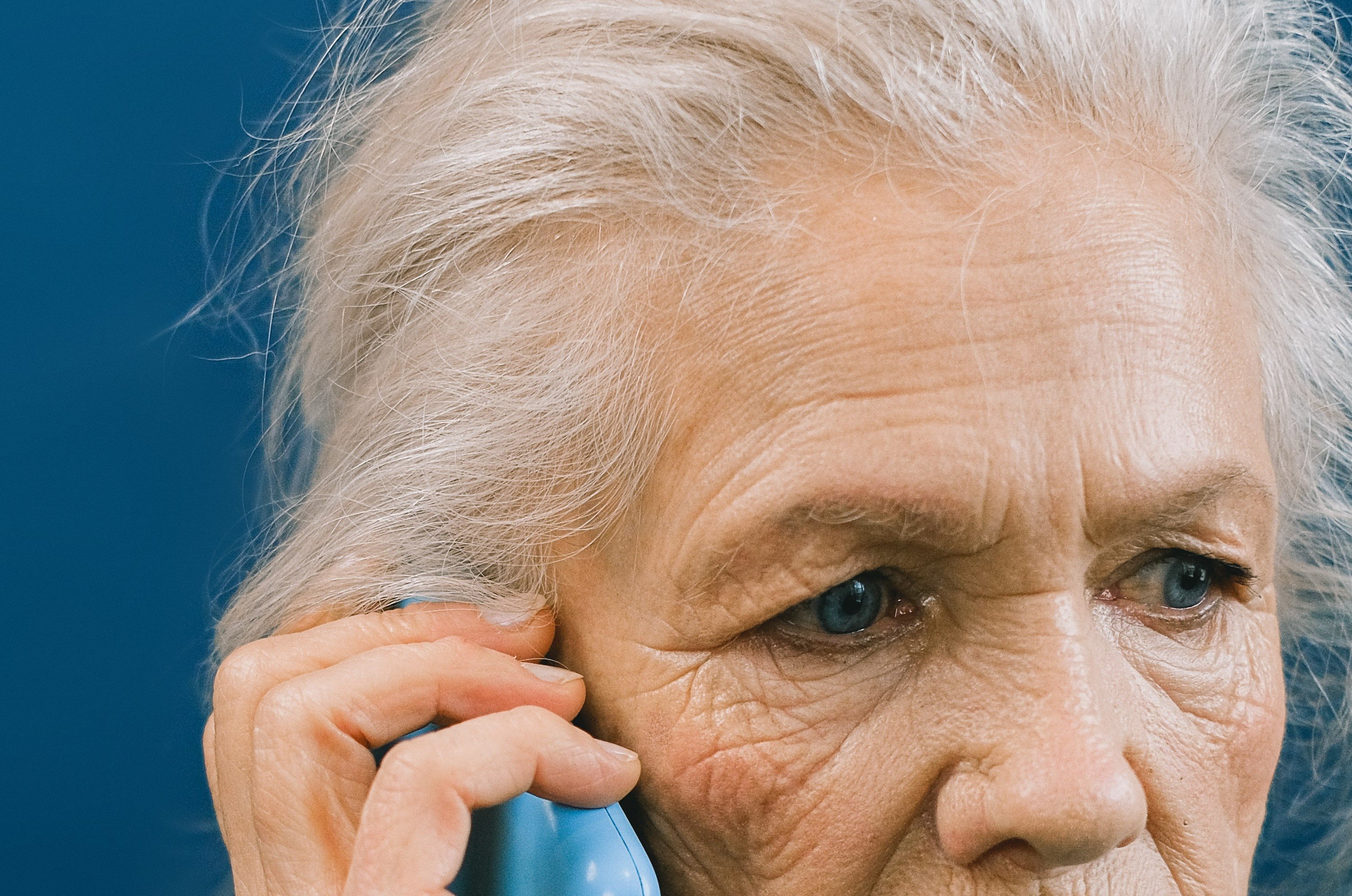 For illustration purposes only | Source: Pexels
An hour's drive later, the children arrived on the doorstep of the address Eden had given them.
The door creaked open, and this time, another woman greeted them.
"Hi, I'm Cathy! You've come to meet Eden, am I right?"
"Yes! Where is our mother?
"Well, come on in. She's waiting for you!"
Simon, Jose, and Ava had never been so anxious. They ran to their mother, who was sitting on a couch, tears streaming down her eyes.
"Simon! Jose! Ava! It's so good to have you home, sweethearts!" she cried, recognizing their scents.
"Mom!" the children hugged her. "Our hearts skipped a beat not seeing you at home," said Ava.
"But why are you here? And whose house is this? Who was that woman?" asked Simon. "Mom, please tell us..."
"I will tell you what happened," Cathy chimed in, taking the three of them aside to reveal something about their mother that moved them to tears.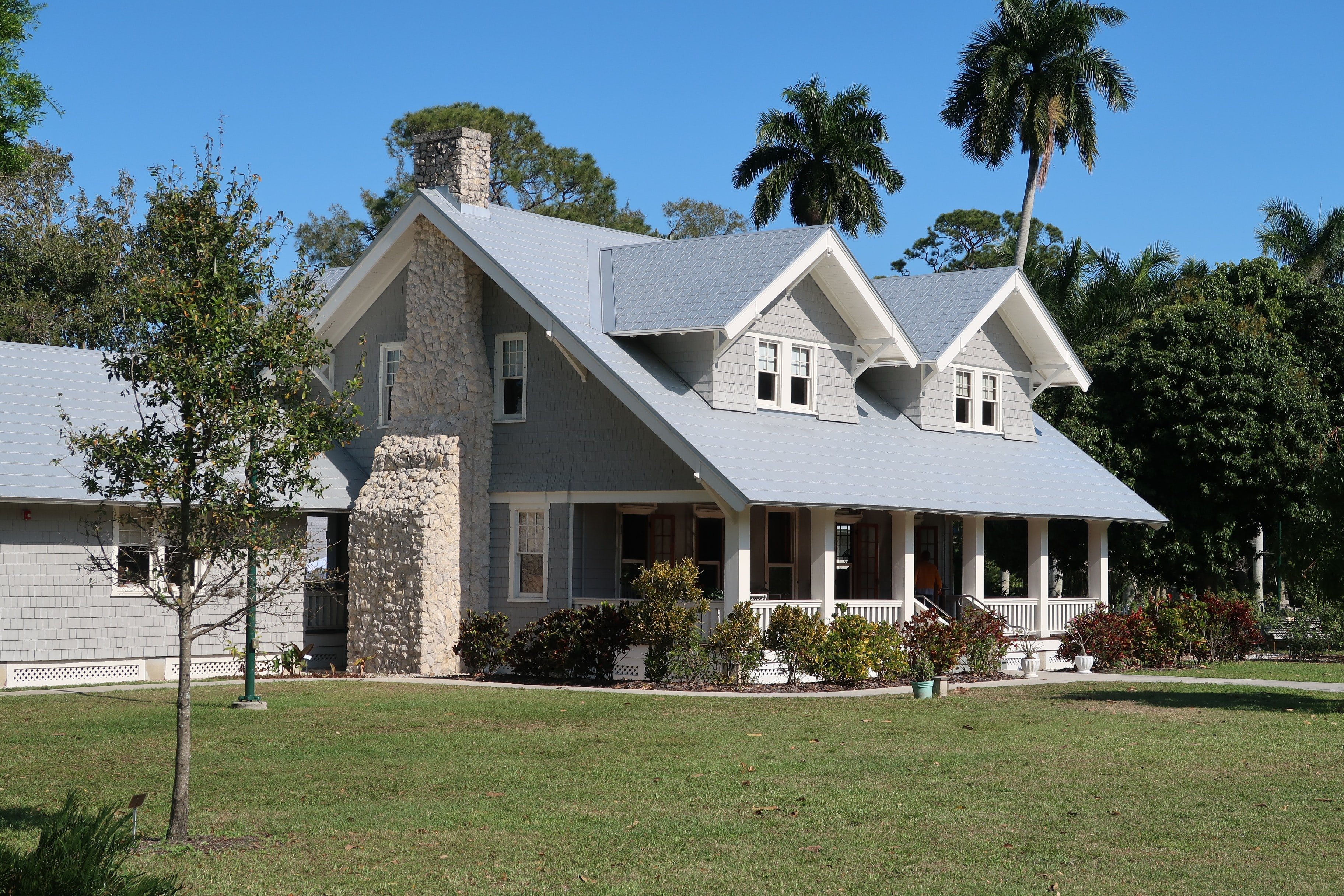 For illustration purposes only | Source: Unsplash
"Simon, how is your new car? And Jose, I hope your business has grown well...and Ava, sweetheart! Did your friends in college praise you for that expensive phone and laptop you got?"
The kids were baffled and had no idea why Cathy was talking about the money and things their mother had given them several years ago.
"Why are you asking all this?" asked Jose.
"Well, son, you must know that your mom had gone blind and became jobless after that. She was only getting by with her disability insurance. But she afforded to give you kids so much money whenever you asked her for it. Have you ever wondered where that money came from?"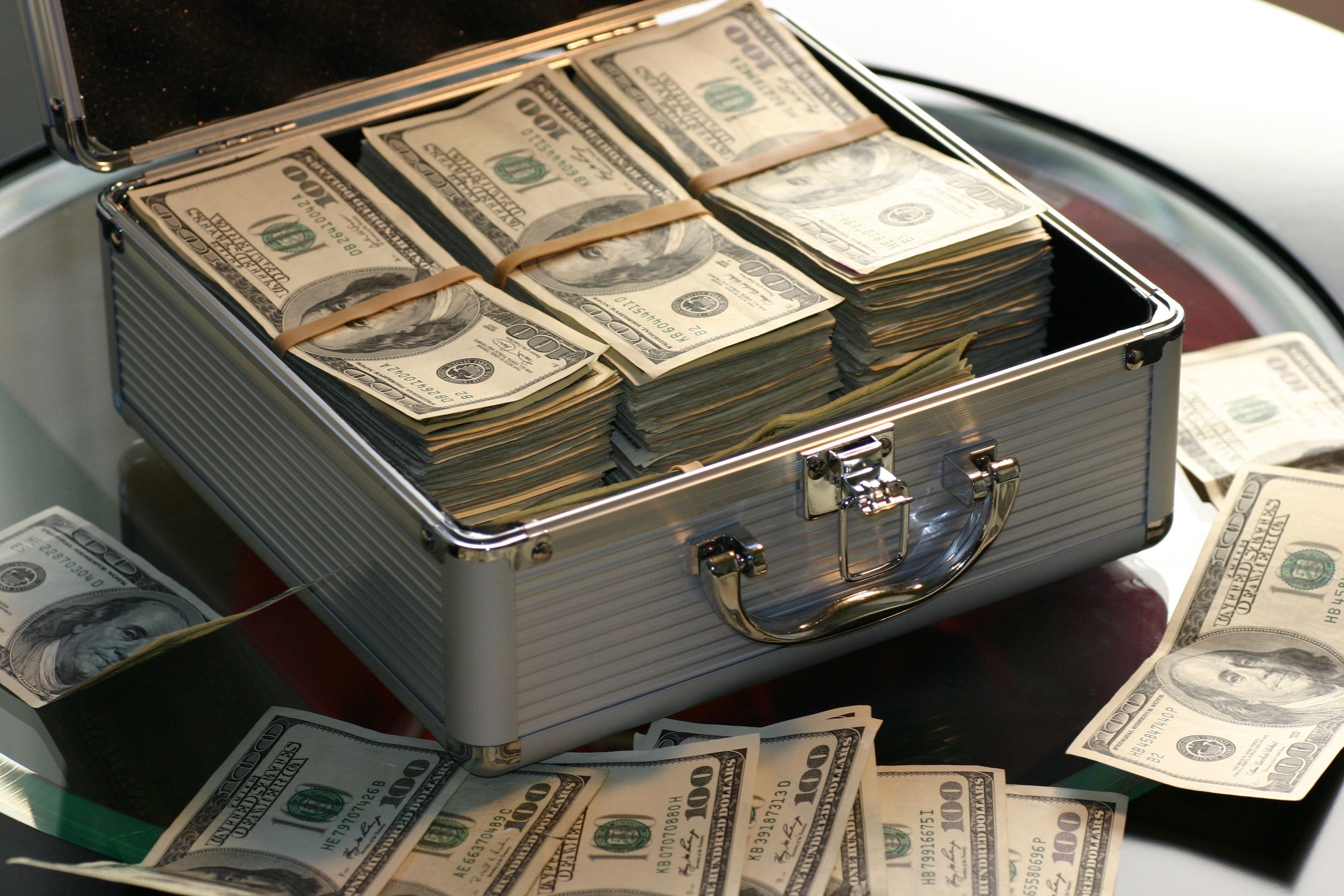 For illustration purposes only | Source: Pexels
The children turned pale. "What? Oh my God...Did mom lose her eyesight? But she never told us anything. And we always thought she afforded those expensive things because of her savings," Simon replied. The kids realized how ignorant they were about their mother.
"Savings? She spent every dime raising you. But you never stopped asking her for more despite leaving her and going abroad to see to your own affairs. And your mother loved you too much to refuse your requests, so she sold her house to fulfill your wishes."
"I helped her sell her house, and she wanted to go to a nursing home after that. But I brought her here instead. I could not stand watching my best friend move into a nursing home."
The children were speechless. They realized that despite her struggles, their mother had sacrificed significantly to make them happy.
"You kids took your mom for granted. You stopped visiting and turned to her only when you needed something," Cathy added as the children hung their heads in shame.
"I don't know what to say. We need to apologize to mom," Simon said.
The kids flocked around Eden and apologized.
"Mom, please forgive us. We honestly didn't know you lost your eyesight. We thought you were doing just fine. Please give us one chance to set things straight," cried Simon.
Although she was hurt, Eden forgave them. A few weeks later, she was in for a heartwarming surprise.
For illustration purposes only | Source: Pexels
"Where are you taking me, Simon?" Eden asked her son. Simon had picked her up from Cathy's home to surprise her.
"Mom, trust me! You will be surprised!"
They arrived outside a house. Jose and Ava greeted Eden and hugged her. They led her by her hand and brought her inside as Simon burst the confetti.
"Belated Happy Birthday, Mom! Welcome to your new home!" they chorused, and Eden was in tears.
"My new house?" she cried.
"Yes, we bought a new house for you. We're sorry for what we did. Please forgive us, mom. We will not leave you alone again. We will visit you for the holidays, we promise!"
Eden was speechless. She walked around the house with her hands stretched out, feeling the walls, the furniture, and the indoor plants.
"This is lovely! Thank you, sweethearts," she cried.
The children also hired a full-time caretaker to assist Eden. From that turning point, they never ignored their mother. They visited her often and made sure she was well looked after.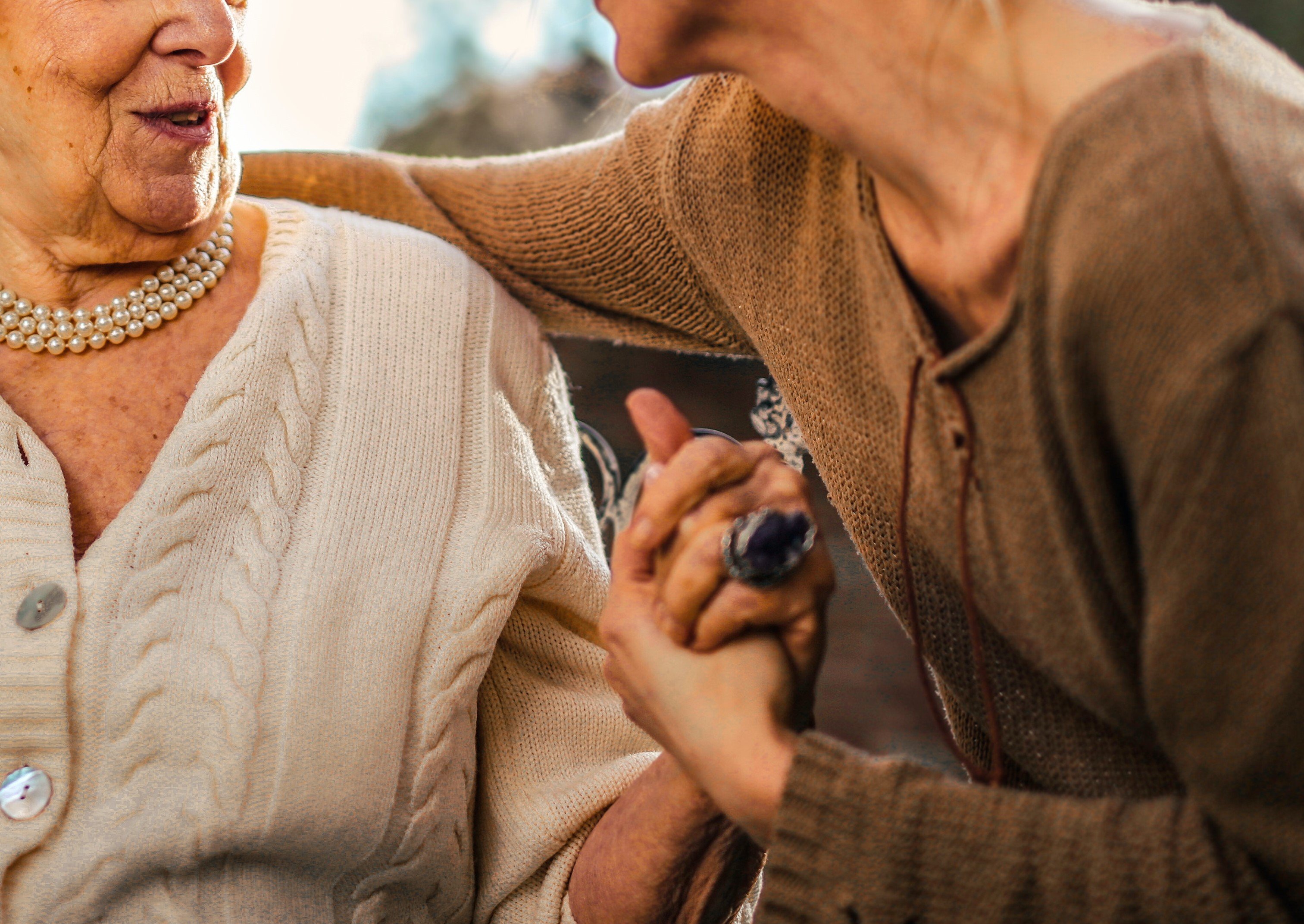 For illustration purposes only | Source: Pexels
What can we learn from this story?
Children should not forget or ignore their parents' sacrifices for them. When Eden's children learned she had sold her treasured house to fulfill their money requests, they were devastated. To make up for what they had done, they bought her a new home and honored her for all the sacrifices she had made for them.
Tomorrow is uncertain so never take your loved ones for granted. Spend time with them and make them feel loved while they are with you. Eden's children took her for granted. They never bothered to visit their mother while they were busy with their own lives. They soon regretted this after learning she had sold her house to fulfill their dreams.
A woman goes against her husband's objections and adopts an older lady from a nursing home. Her husband leaves her until he learns of the letter she had gotten from the older woman when she died. Click here to read the full story.
This piece is inspired by stories from the everyday lives of our readers and written by a professional writer. Any resemblance to actual names or locations is purely coincidental. All images are for illustration purposes only. Share your story with us; maybe it will change someone's life. If you would like to share your story, please send it to info@amomama.com.
Please fill in your e-mail so we can share with you our top stories!