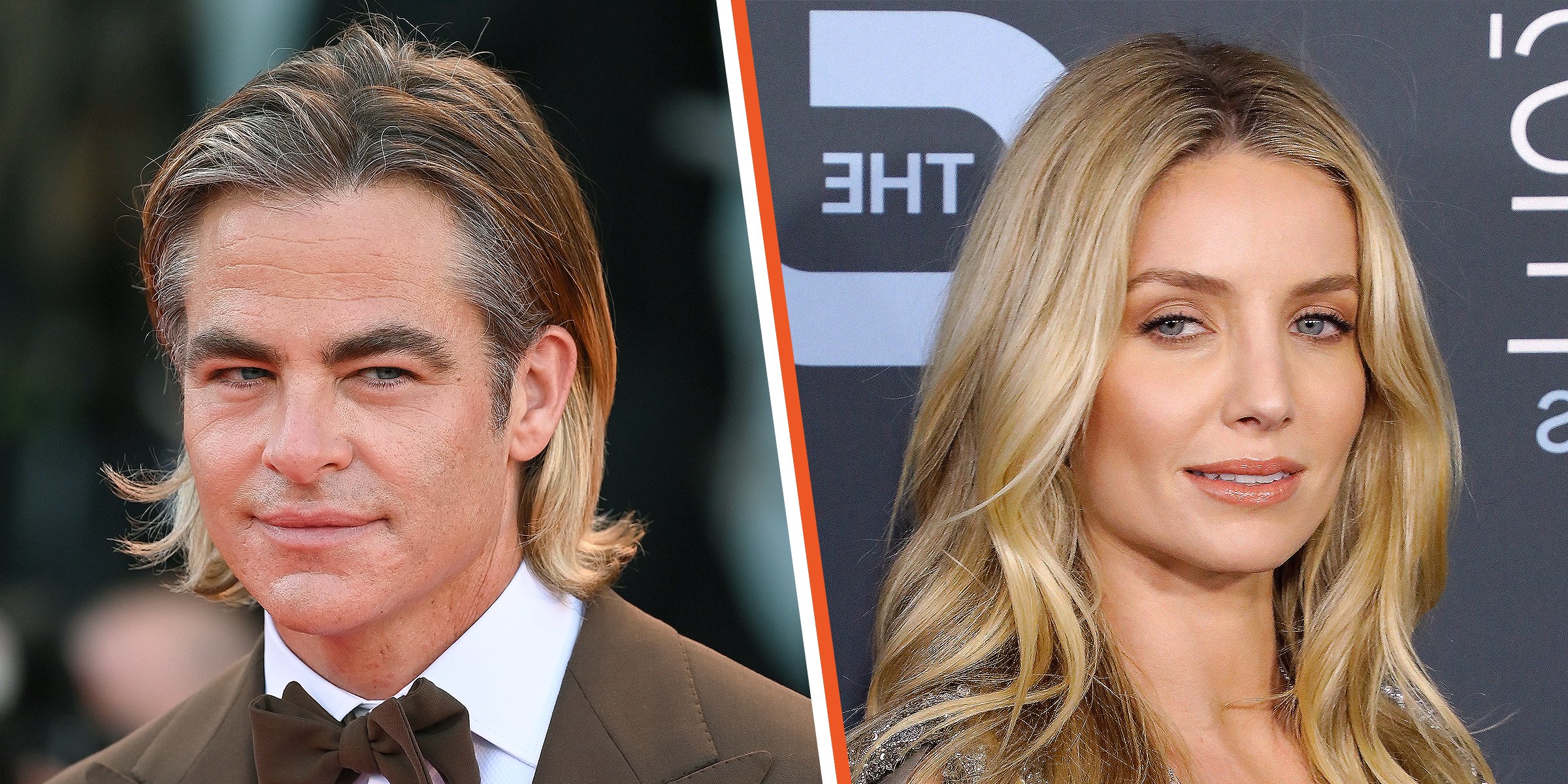 Chris Pine | Annabelle Wallis | Source: Getty Images
Chris Pine's Dating History & Splitting from His Most Recent Girlfriend Annabelle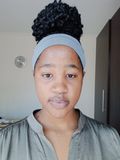 Los Angeles native Chris Pine is one of Hollywood's biggest names and comes from a family full of performers, following those of his parents, Robert Pine and Gwynne Gilford. While leading a successful acting career, Pine has also pursued a colorful love life.
At the beginning of his acting career, Chris Pine played guest roles in several TV shows before his first film appearance in 2004, starring alongside Anne Hathaway in "The Princess Diaries 2: Royal Engagement."
Pine got his big break when he was cast as "James T Kirk" in the 2009 "Star Trek" franchise, which garnered growing interest in the actor's dating life from his fans and admirers. After dating a few actresses and models, Pine found himself in a committed relationship in 2018, which sadly ended earlier this year.
Chris Pine poses at the "Don't Worry Darling" red carpet at the 79th Venice International Film Festival in Italy | Source: Getty Images
Women Chris Pine Dated
Pop Sugar provided a comprehensive list of Chris Pine's confirmed and speculated former flames. The first of his known lovers is actress Beau Garrett. According to the outlet, the former lovers had an on-and-off relationship throughout 2008.
The following year, speculations around "The Hills" star Audrina Patridge and Pine possibly being romantically involved gained momentum when they were spotted enjoying dinner together in Los Angeles in 2009. After that, the pair sat together at the MTV Movie Awards.
Pine reportedly called their relationship off due to the prying eyes their relationship attracted. However, Patridge never confirmed nor denied the connection. Later that year, in October, Pine reportedly began dating actress Olivia Munn, whose relationship was said to be "quite serious."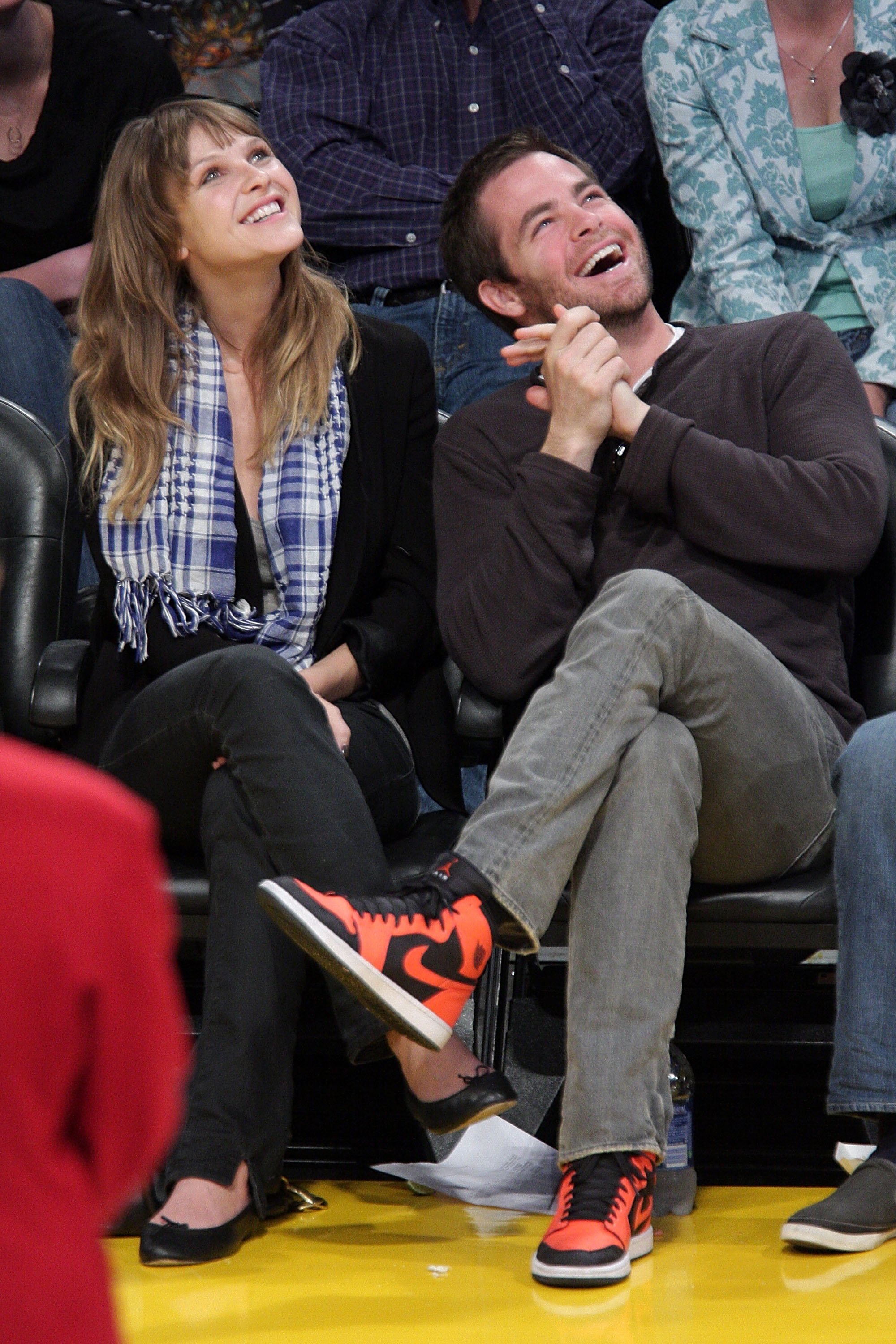 Chris Pine and Beau Garrett are photographed the Los Angeles Lakers vs. Dallas Mavericks game at Staples Center in Los Angeles | Sources: Getty Images
Per Pop Sugar, the former couple was photographed numerously in their time together. Sadly, after they ended things, explicit photos that Munn allegedly sent to Pine were leaked from her phone. However, while the actor was still with Munn, he was later linked to another actress, Nathalie Walker, in 2010.
Pine and Walker spent time together at the Hollywood "Roger Room." Despite their relationship remaining unconfirmed, Munn was allegedly distraught when she discovered the news. Jasmine Waltz was also speculated to have been part of Pine's love life.
In April 2010, the pair was photographed leaving a nightclub in Los Angeles. However, the details of their relationship remain unknown. That same year, Pine and Zoe Kravitz sparked dating rumors when the pair hung out during the Met Gala and at the 2013 London Fashion Week.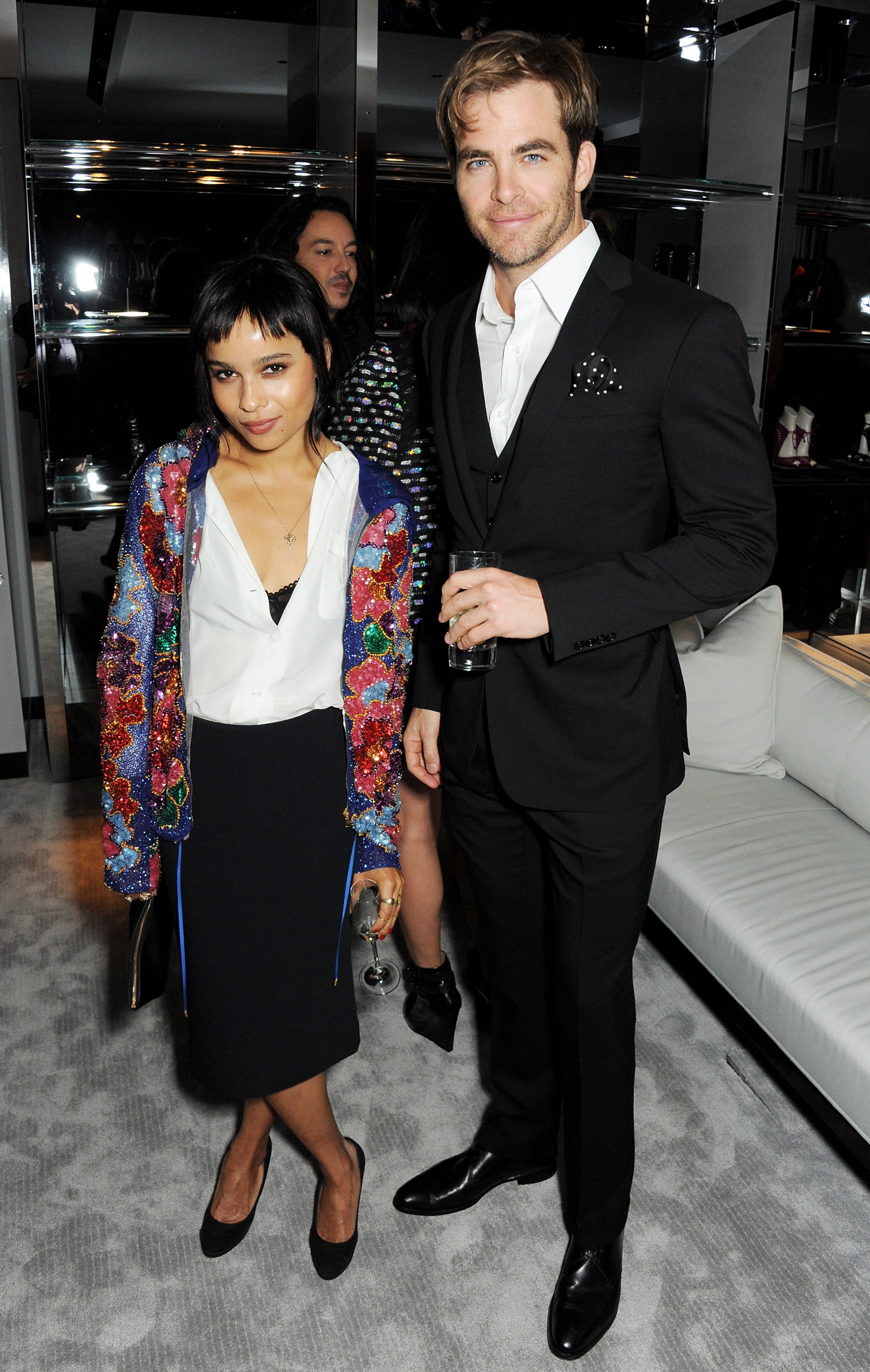 Zoe Kravitz and Chris Pine are posing at the Tom Ford London flagship store launch on Sloane Street in England | Source: Getty Images
The rumors were shut down after it was confirmed that Kravits and Pine were only good friends and had been for years. In the 2011 Fall, Pine and Dominique Piek's romance ensued and went strong for two years before the duo split in 2013.
Following their separation, Pine reflected on his relationship with Piek during an interview. While the "Wonder Woman" actor was promoting "Star Trek Into Darkness," he spoke about how hard it was to maintain a relationship with his career and the celebrity spotlight.
Pine was out clubbing in Los Angeles when he was seen holding hands with swimsuit model Amanda Frances, which led to dating gossip about them being romantically involved. However, the nature of their relationship remains to be known.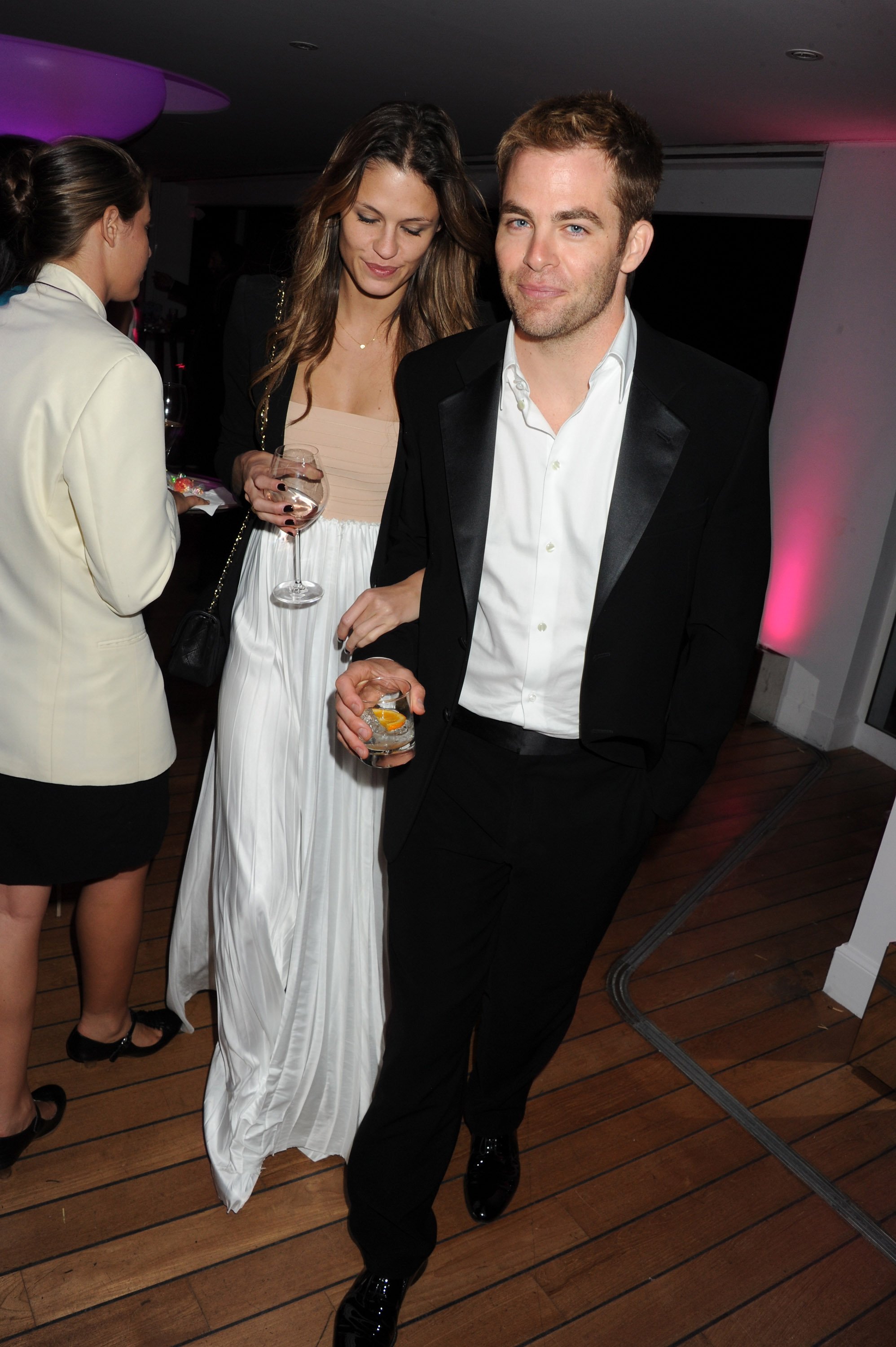 Chris Pine and Dominique Piek are photographed at the Vanity Fair And Gucci Party during the 65th Annual Cannes Film Festival in Antibes | Source: Getty Images
Still, in 2013, Pine reportedly dated the former beauty queen, Iris Björk Jóhannesdóttir. The former flames had been seen several times together, but their relationship was short. Two years later, Pine enjoyed another dinner date with actress Vail Bloom where they were pictured kissing.
In 2017, Pine and Sofia Boutella attended Coachella, where the pair stayed together throughout the event. Pine reportedly kept his hand at her waist, excluding when he would step back while she posed for pictures.
Although this sparked romance rumors between the "Star Trek" co-stars, neither of them responded. Finally, in 2018, Pine met Annabelle Wallis while the "Peaky Blinders" actress was still seeing someone else. Their relationship started casually but, over time, grew quite serious.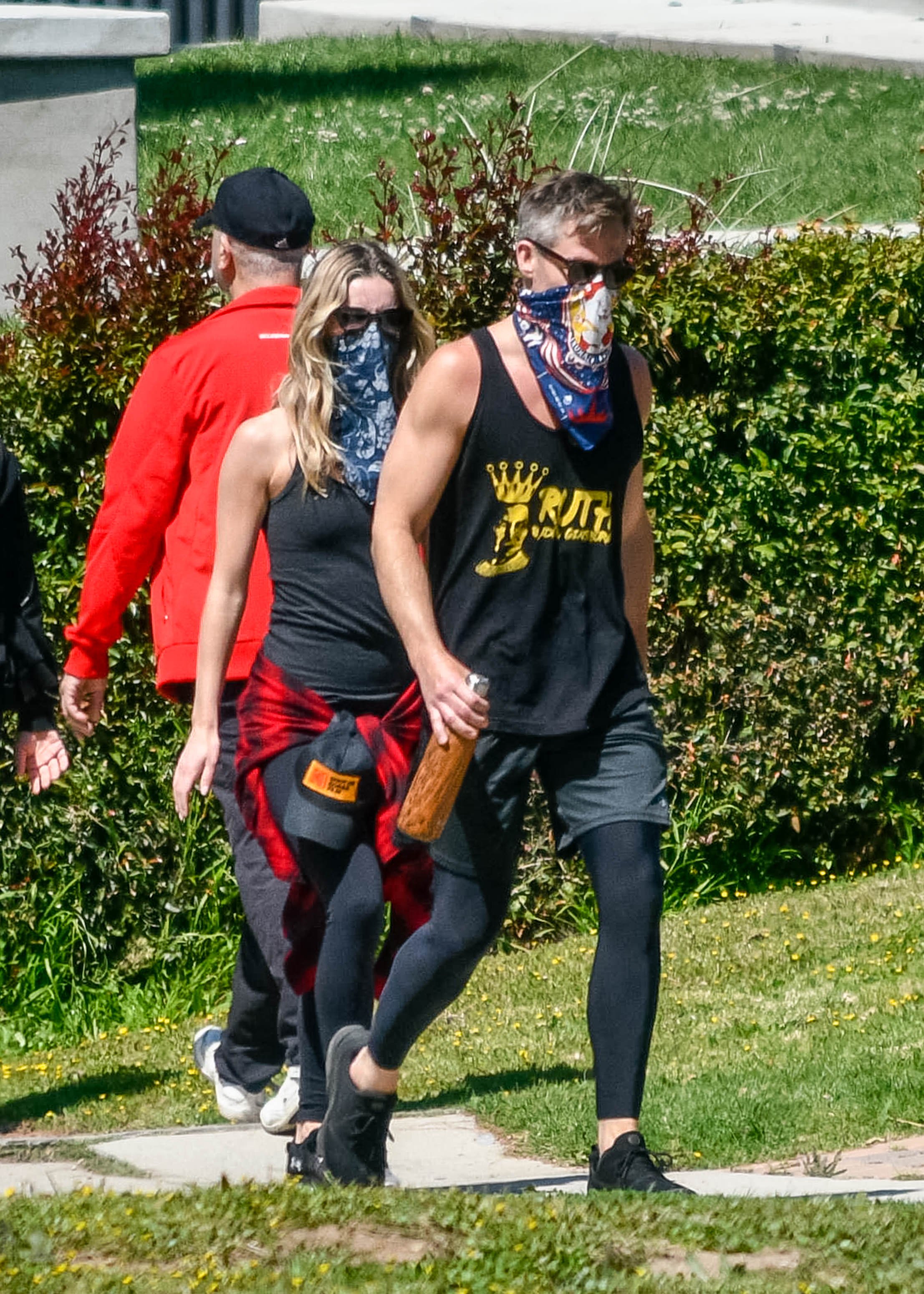 Chris Pine and Annabelle Wallis are seen in Los Angeles | Source: Getty Images
Inside His Last Relationship
Chris Pine and Annabelle Wallis were first seen together at the London Heathrow Airport, sparking dating rumors around March 2018. US Weekly reported that Wallis was seeing someone when they first met, but their strong chemistry changed matters, as a source said:
"Chris was very attentive and wooed her to get her attention away from the other guy."
Moreover, the former couple grew closer as they often clung to each other when attending Hollywood events. One of the attendees at the "I Am The Night" New York premiere afterparty noted how cozy they were, with Wallis regularly checking on her ex-lover during the event.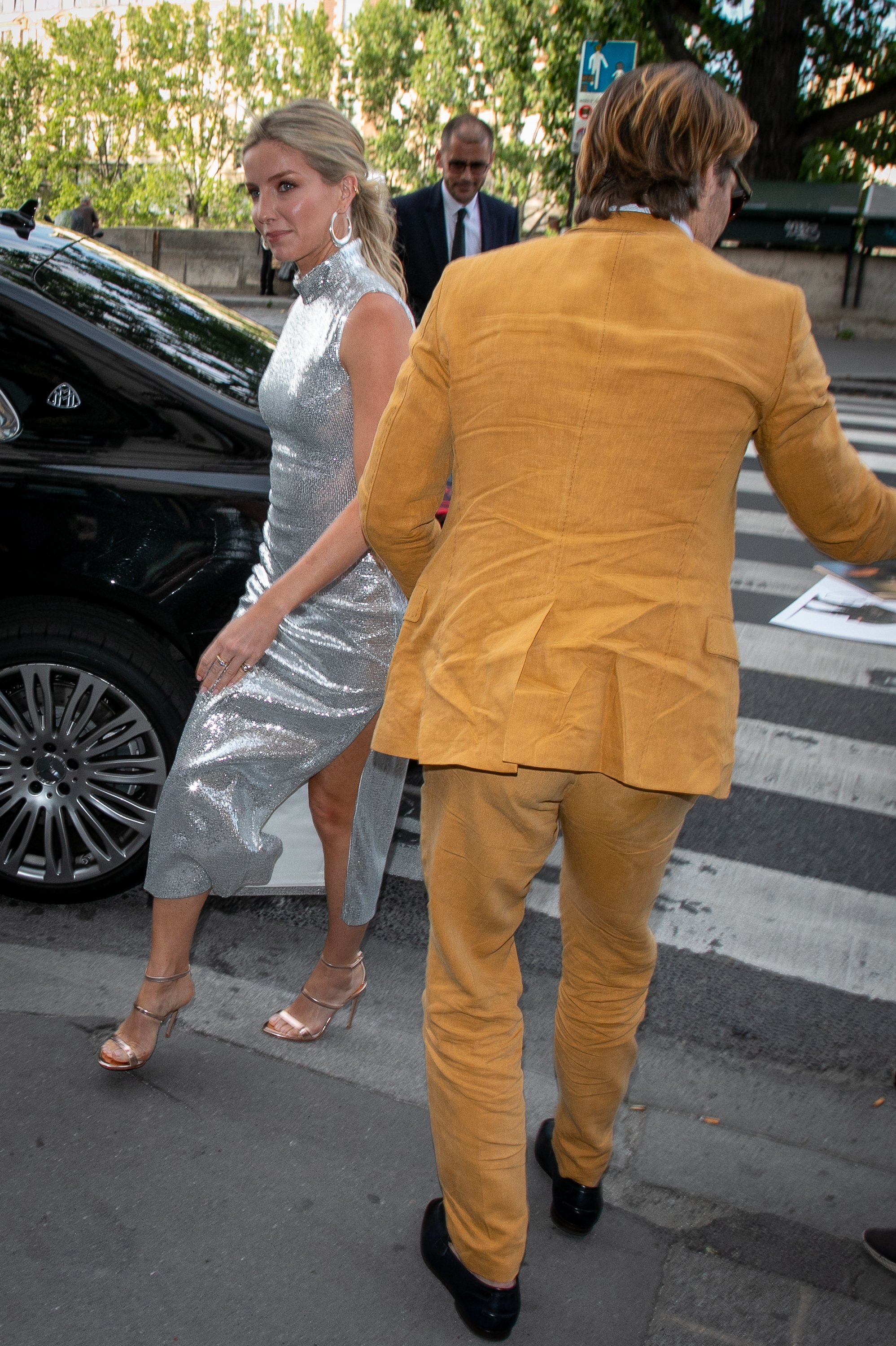 Annabelle Wallis and Chris Pine are pictured as the arrive at 'Laperouse' restaurant in Paris | Source: Getty Images
Although the actors spent plenty of time together out in public, Pine and Wallis preferred to keep their relationship private. However, as their relationship became stronger, Pine started to open up a little. In 2020, he shared that he'd be spending the holidays with Wallis's family.
The actor pointed out that it was the first time he'd been away from his family during that free time in his 40 years of life. He expressed his gratitude for the people in his life, including friends and family, and stated his goals for the new year, saying:
"Taking this year as it is, what it is… I'm going to open myself up to new rituals… Everyone is happy and healthy, whether they are in my family, my circle of friends, that's all I can ask for."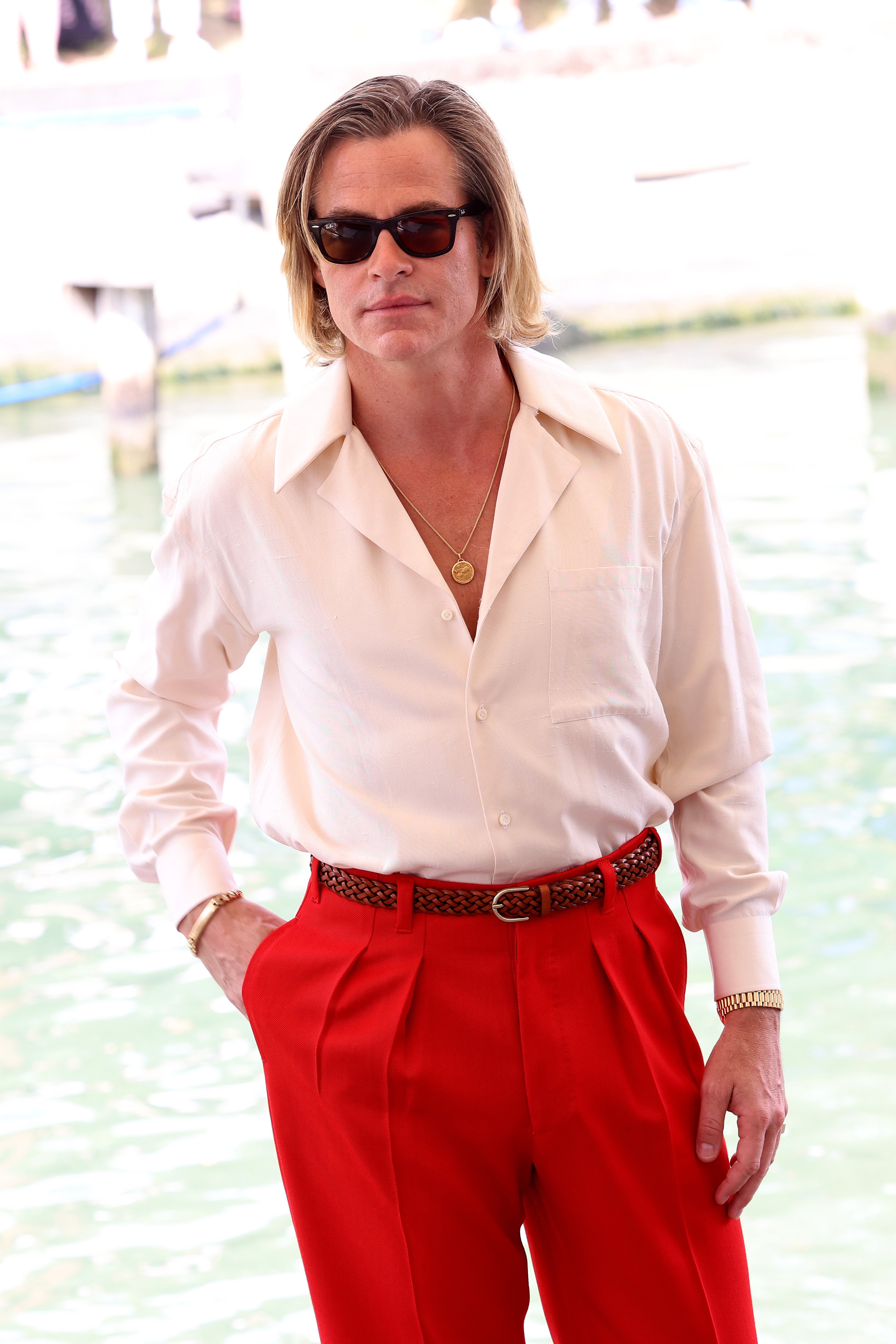 Chris Pine poses during the 79th Venice International Film Festival in Italy | Source: Getty Images
Wallis has also spent time with Pine's parents as she vacationed with the family in August 2018 in Italy. Before her lengthy relationship with Pine, the actress was seeing Coldplay's vocalist Chris Martin. She reflected on the value of her relationships and how vital it was to keep them private, saying:
"I love the person I love, but it means so much to me that I like to keep it safe. I have nothing to hide."
Sadly, after nearly four years together, People confirmed the couple's separation earlier this year. By the time the news of their split broke out, it was reported that the couple had already separated months before.
Please fill in your e-mail so we can share with you our top stories!