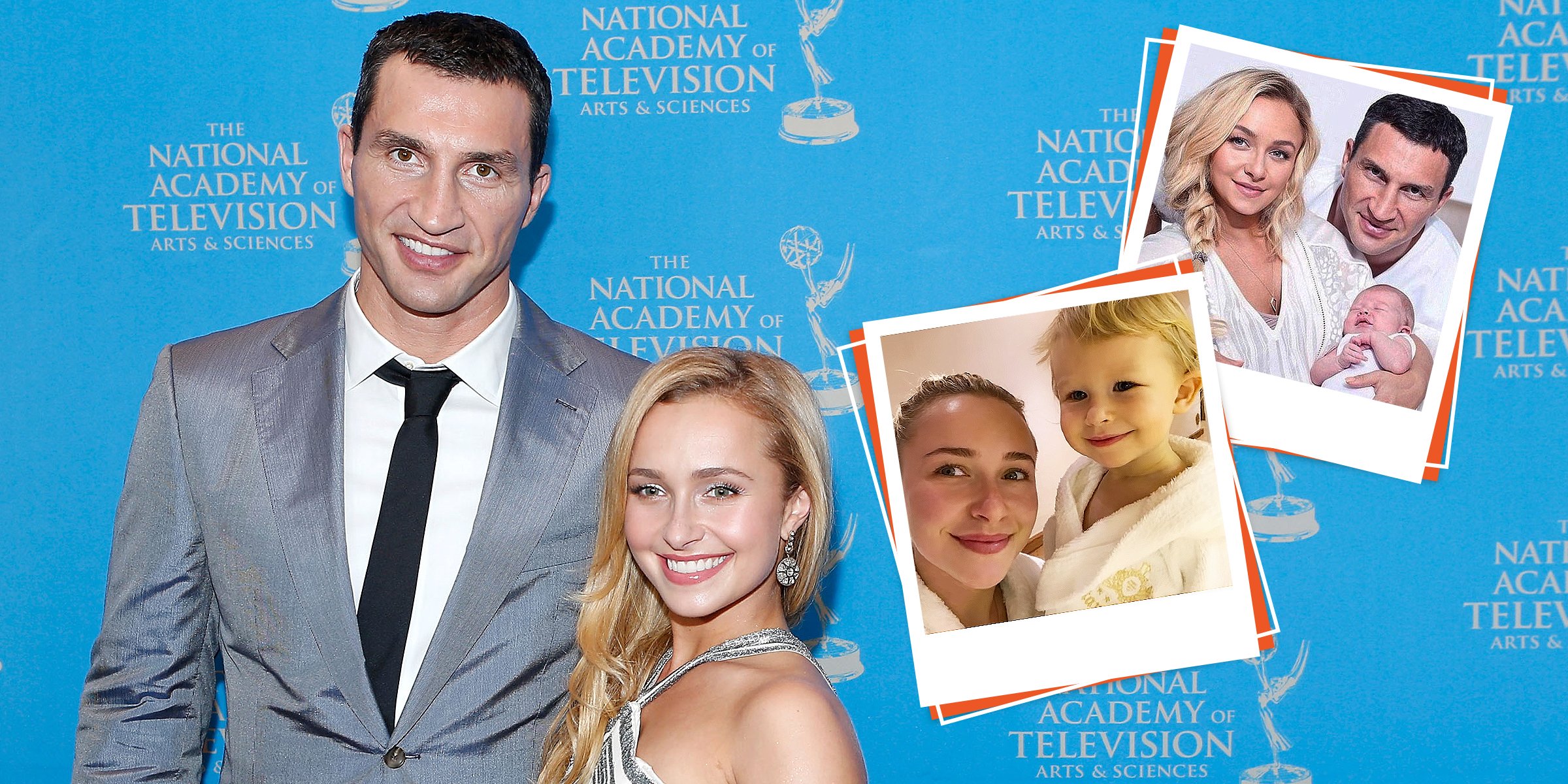 Hayden Panettiere and Wladimir Klitschko | Hayden Panettiere, Wladimir Klitschko, and Kaya Evdokia Klitschko | Hayden Panettiere and Kaya Evdokia Klitschko | Source: Getty Images | Youtube/LIVEKellyandRyan | Instagram/klitschkowladimir
Kaya Evdokia Klitschko Lived with Her Father in Ukraine – Meet Hayden Panettiere's Daughter

Kaya Evdokia Klitschko is the daughter of Hayden Panettiere and Wladimir Klitschko. The 7-year-old girl's parents separated, and she doesn't live with her mother.
Kaya Evdokia Klitschko has a famous mother who is well-known in the entertainment industry. Little is known about the little girl despite her mom being in the spotlight.
The 7-year-old doesn't live with her mother, Hayden, but stays with her father. The father and daughter used to live in Ukraine but have since relocated with her dad.
Her mother revealed in an Instagram post in early 2022 that her daughter was no longer living in Ukraine. Here's what we found out about Kaya Evdokia Klitschko.
What Do We Know About Kaya Evdokia Klitschko?
Kaya Evdokia Klitschko was born on December 9, 2014, in Hawaii. At birth, Kaya weighed 7 pounds, 14 ounces, and was 20 inches long. Her dad took to Twitter to announce the arrival of his baby girl.
Her parents are Hayden Panettiere and Wladimir Klitchko. Kaya's mother never officially announced her pregnancy. During her pregnancy, she did reveal the sex of her baby.
She said to Hello magazine that she was thrilled she was "having a girl first." She said this is because she feels like she knows "a lot about raising a strong woman." Hayden and Wladimir told People that they were "over the moon and madly in love" after the birth of their baby girl.
Kaya's mother opened up about her struggles with postpartum depression after she gave birth to her daughter. She also spoke about how she faced challenges in sustaining her family.
During an interview in 2015 on "Live With Kelly And Michael," Hayden detailed her experience with postpartum depression, saying:
"I can very much relate. It's something a lot of women experience. [PPD] is really painful, and it's really scary, and women need a lot of support".
The doting mom now describes her daughter as "an amazing child." She also said Kaya is smart and funny and stated, "for whatever reason, she still loves me." Kaya's mother also revealed that her baby girl is a "happy kid open to a huge world" and has "more love than anybody" she has ever met.
Kaya Evdokia Klitschko's Parents
Kaya Evdokia Klitschko's mother and father are Hayden Panettiere and Wladimir Klitschko. Her mother, Hayden, is a famous Hollywood actress known for her role in the TV series "Heroes" and the musical drama series "Nashville." She's also a model and singer.
Kaya's father, Wladimir Klitschko, is a Ukrainian professional boxer with two heavyweight champion titles. He has a Ph.D. in sports science but pursued a career in professional boxing. Wladimir retired in 2017 with 64 wins out of 69 fights in his career. He was inducted into the International Boxing Hall of Fame Class of 2021.
Kaya's parents met in 2009 at the book launch of her mother's friend Diana Jenkins. The pair began dating soon after that but separated in May 2011, with them saying they couldn't manage a relationship it was "between two continents."
Two years later, in 2013, Hayden revealed during an interview with Glamour that she and Wladimir were back together, and they soon got serious after their reunion. Six months after they rekindled their romance, the actress and boxer took their relationship to the next level and got engaged.
The couple soon experienced problems again, with Hayden battling mental health issues and Wladimir busy with his boxing career. They eventually called it quits in 2018 after being together for about nine years.
The former couple is now co-parenting their beautiful daughter and has "a great co-parenting relationship" and friendship. They have decided to co-parent amicably for the sake of Kaya.
Hayden has been described as "the best mom" who's always in touch with her daughter. Kaya's mom is also said to think Wladimir is "an amazing father" and is "doing a great job" taking care of Kaya.
Why Doesn't Kaya Evdokia Klitschko Live with Hayden Panettiere?
Hayden Panettiere doesn't have custody of her daughter, so she doesn't live with her. This is because her mom got into a relationship with Brian Hickerson, who Hayden accused of physical abuse, and Wladimir was wary of having his daughter around him.
The other reason Kaya lives with her father is that in 2018 Hayden sent her to live with her father during her battle with addiction. The actress said it was "the hardest thing" she could do.
She further said it was "the best thing" for her daughter as she wanted to ensure she was okay while Hayden took care of herself and made sure she "could be a good mom to her." It's unknown where Kaya lives, but she doesn't live in Ukraine anymore.
Please fill in your e-mail so we can share with you our top stories!