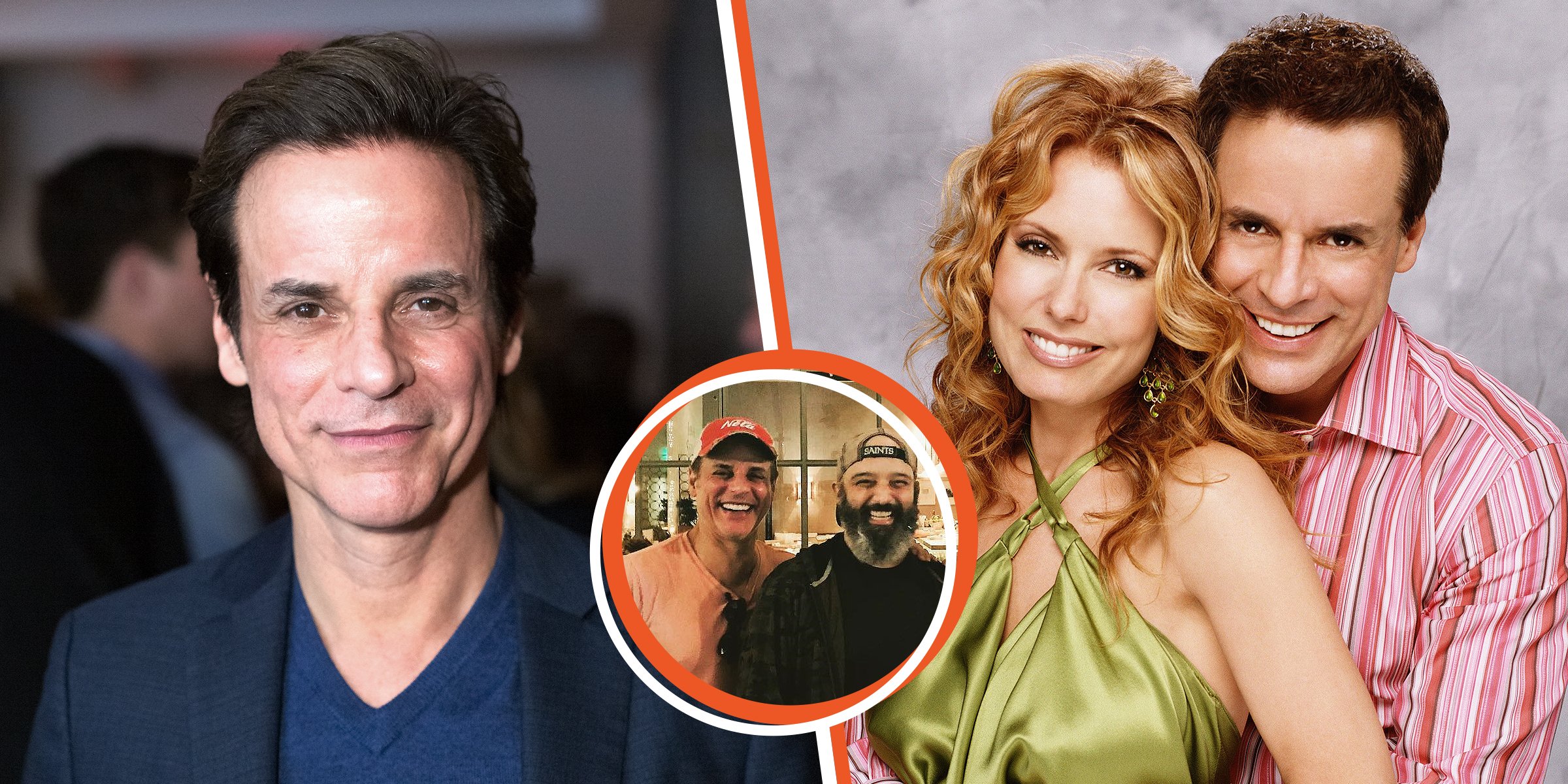 Christian LeBlanc [Left] | LeBlanc and husband Sid Montz [Inset] | LeBlanc and Tracey E. Bregman [Right] | Source: Getty Images | Instagram/SidMontz
'Y&R's Christian LeBlanc's 'Strong' Husband of 29 Years Is 'Hero' to Him after Star Hid Sexuality for Decades

When actor Christian LeBlanc started his relationship with his husband Sid Montz, being gay was not as widely accepted as it is today. They had to hide their sexuality for years. Luckily, those days are long behind them. Today, they can openly express their love for each other.
Christian Leblanc has played the legal eagle, Michael Baldwin, on "Young and the Restless" for thirty years since making his debut in 1991. On-screen, he was the villain that tried to pressure a novice attorney Christine Blair Romalotti into sleeping with him in exchange for a position in a prestigious law firm.
His character also dated numerous women on the show, including Christine Blair, and was married to several others, such as Hilary Lancaster and Lauren Fenmore. With that, not many recognized that he had to hide his sexual identity for decades.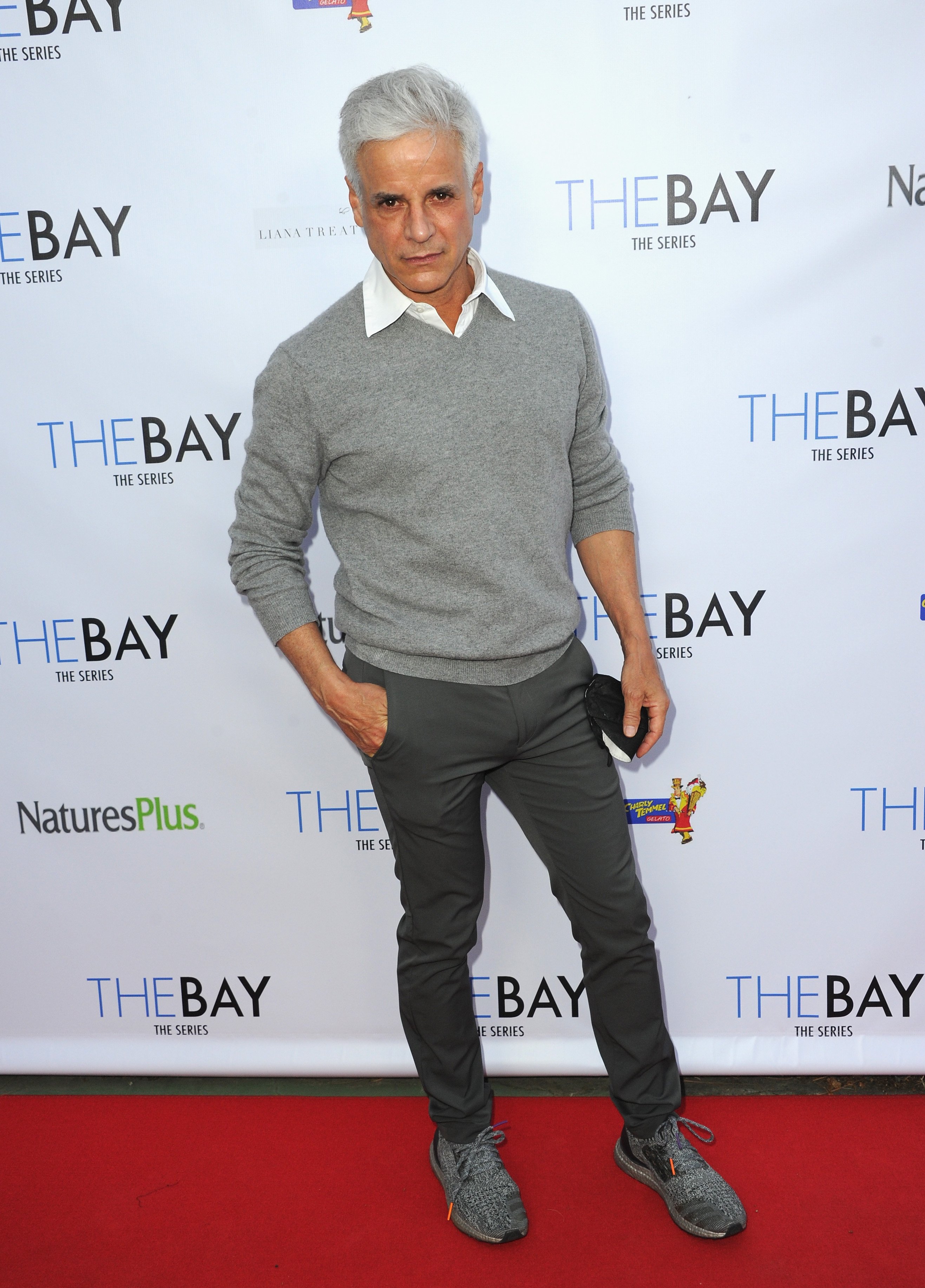 Christian LeBlanc attends night 2 of the Special Outdoor Screening Of The Bay's 2-Part Season Finale on May 7, 2021, in Los Angeles, California. | Source: Getty Images
However, off-screen, LeBlanc had many battles to fight. His sexuality had been a point of concern for a long time, and even though he was in love with his husband, he could not openly declare it.
After years of hiding his sexuality, LeBlanc finally came out to the public on the "State of Mind" a YouTube segment hosted by "General Hospital" star Maurice Benard in June 2021.
The announcement was a surprise and a shock to many fans, even as the star disclosed that being gay was so frowned upon back in the day that even after nearly three decades of being with his husband, he still could not hold his hand in public.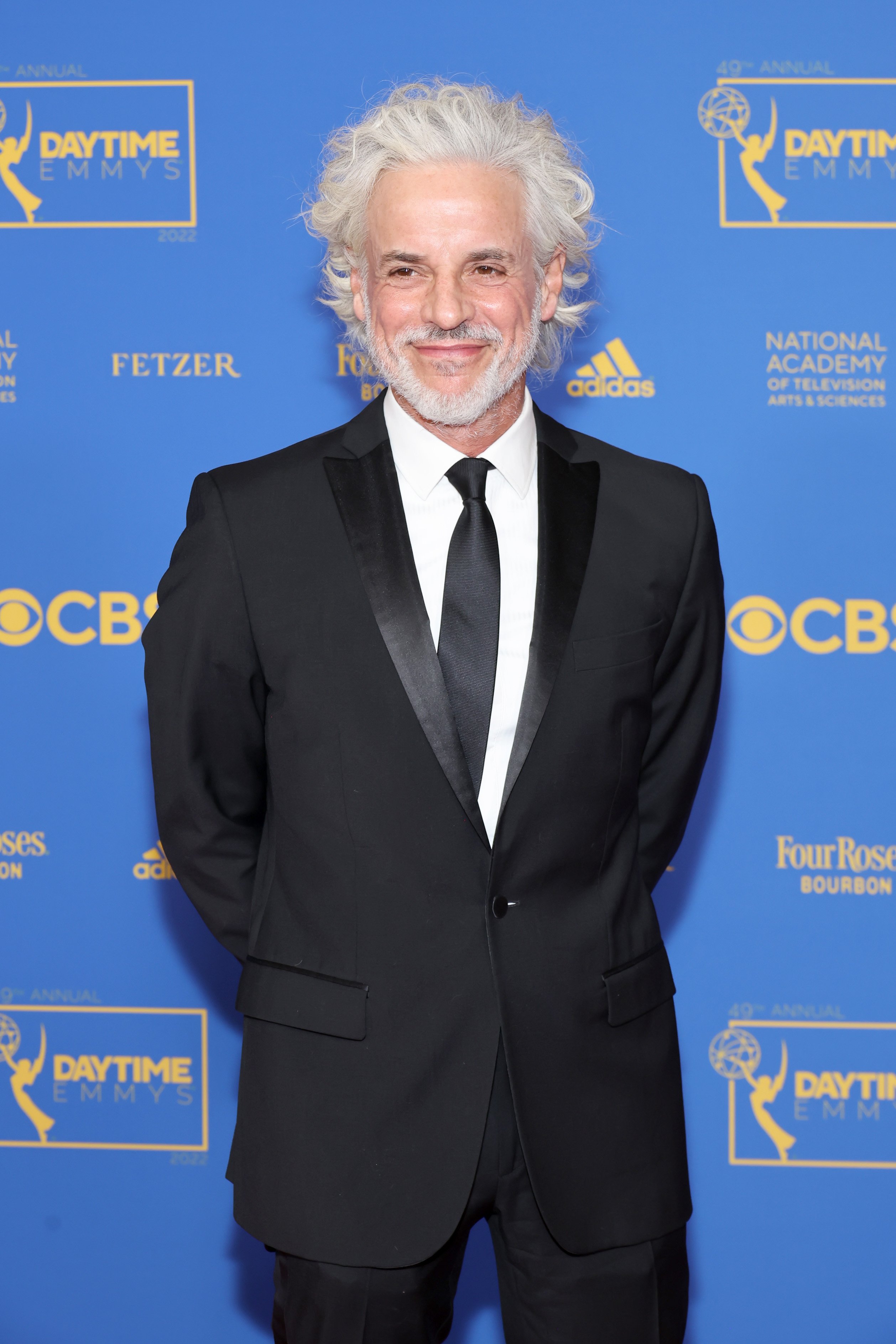 Christian LeBlanc attends the 49th Daytime Emmy Awards at Pasadena Convention Center on June 24, 2022 in Pasadena, California. | Source: Getty Images
One fan shared on Soaps.com's Facebook, writing: I didn't even know he was gay! I am shocked! Not because he is gay, but that I didn't know it." Another exclaimed as the publication reported:
"Of all the things I have read over the years — and I even follow [LeBlanc] on social media — I never knew he was gay!"
He opened up about his experiences, saying that back in the day, no one took a gay man seriously as gay people were considered "sick".
He shared that if you were different and your feelings did not conform to societal expectations, people would treat you differently, a habit that would often leave one feeling like they were the bizarre ones. Leblanc would expound on that, saying:
"I still live with the legacy of that as a gay man. The ramifications of that? "I still don't hold my husband's hand of 28 years in public. Can't do it."
Who Is Christian Leblanc's Husband, Sid Montz?
Despite the hate surrounding gay people, LeBlanc and his husband, Sid Montz, fell in love, got married in 1993, and have been going strong for nearly three decades.
According to his Instagram Bio, Sid is a "happy vegan Buddist, of the Thich Nhat Hahn lineage," a secular Buddhist monk and art director who teaches meditation and yoga.
The lovebirds have always supported each other on their social media by advertising each other's projects. In May 2021, Sid posted a photo of LeBlanc alongside a meet and greet caption with details of a meet and greet with the actor.
On the post, he also advertised an online auction of LeBlanc's special signed and numbered print for his watercolor painting "Snowball Eater."
As if to return the favor. Leblanc took to his Instagram to advertise services offered by his husband. The pair also never shies away from publicly showing their love for each other. For instance, LeBlanc commented with a heart emoji on Sid's Christmas post in 2019.
While holding hands in public remains an entirely alien concept to the two, they still share some cute photos of them together on their social media.
Christian Leblanc's Spouse Is His Hero
Trying to ward off negative opinions about their relationship may be LeBlanc and Sid's easiest struggle yet after Hurricane Ida hit their New Orleans home in August-September 2021.
Months earlier, LeBlanc had been staying in condos, hotels, and rentals while filming a soap opera while Sid lived in an Airstream "Bambi" in the backyard of their home as the work crew working went about their business working on the house.
The pair, who has owned the home for the past eight years, had just completed a multi-year renovation only months before the hurricane hit.
While the ordeal was obviously traumatizing, the pair was lucky to have each other. Being a monk and a yoga enthusiast, Sid managed to keep calm and find joy amidst the chaos, a sentiment that LeBlanc mirrored with an Instagram post saying:
"My hero to sit amidst the wreckage and be gentle with the world."
Following the life-threatening incident, LeBlanc constantly shared updates with his fans, posting photos and videos. One such picture showed the couple's dog sitting in the debris, while another was of Sid on a fallen tree holding his dog, with the caption:
"Hurricane damage o[u]r brand new Instagram spot."
As they continue renovating their home, their main focus remains on the end result as they plan to turn the carriage house into LeBlanc's art studio. They will then transform the stable into a yoga and meditation studio for Sid.
LeBlanc knows how far he and Sid have come in their relationship and is forever appreciative of his husband. Before the hurricane hit, he posted a photo of Sid painting a wall in their home, with a caption referring to him as "strong."
While it remains a mystery whether the couple has any children, based on the photos and posts on their social media, it is evident that they are doting dads to their dogs and cats. The two have posted snaps with their fur babies on numerous occasions, and the family could not be cuter.
After years of being together, LeBlanc and Sid will hit their 30-year anniversary milestone in 2023. It has been quite the journey for the actor, and it is beautiful to see how much more confident he is about showing his love to his partner on social media after hiding his sexuality for so many years.
Please fill in your e-mail so we can share with you our top stories!