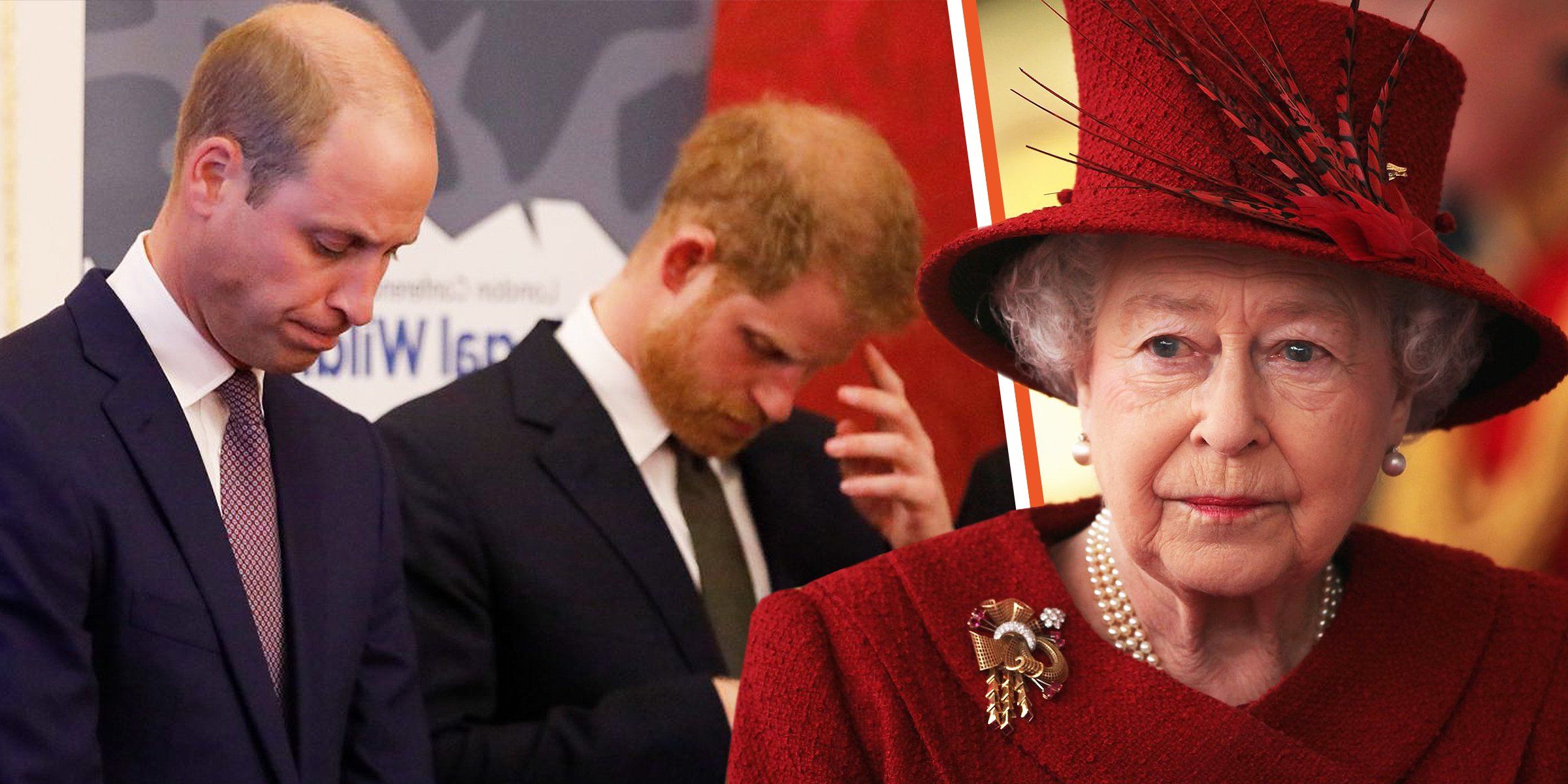 Prince William and Prince Harry | Queen Elizabeth II | Source: Getty Images
Harry & William Rushed to Be with Queen before Her Passing — Meghan & Kate Weren't Seen among Visitors

Queen Elizabeth II was placed under medical supervision at Balmoral following doctors' orders. The news came on the afternoon of Thursday, September 8, 2022, and left the public in a state of shock.
The Queen had appeared just two days before, smiling as she appointed Liz Truss, Britain's new Prime Minister. Buckingham Palace released a statement revealing the details of her health scare.
It was reported that she was comfortable at Balmoral and had been placed under medical supervision as her family traveled to be by her side during this difficult time. The statement from the palace was unusual as the Queen usually does not reveal her health struggles.
BBC News reported the above news and that all senior royals were on their way to be by Queen Elizabeth's side at Balmoral. There was no mention of those members of the family that are not senior.
Not long after the health announcements, The Royal Family announced via Twitter that the Queen had died peacefully at Balmoral and that King Charles and Queen Consort Camilla would remain at Balmoral for the time being.
Royal Family Rush to the Queen
Royal family gatherings are usually confined to special birthdays, public engagements, and weddings. However, on the evening of September 8, 2022, the Royal family gathered to bid farewell to their matriarch.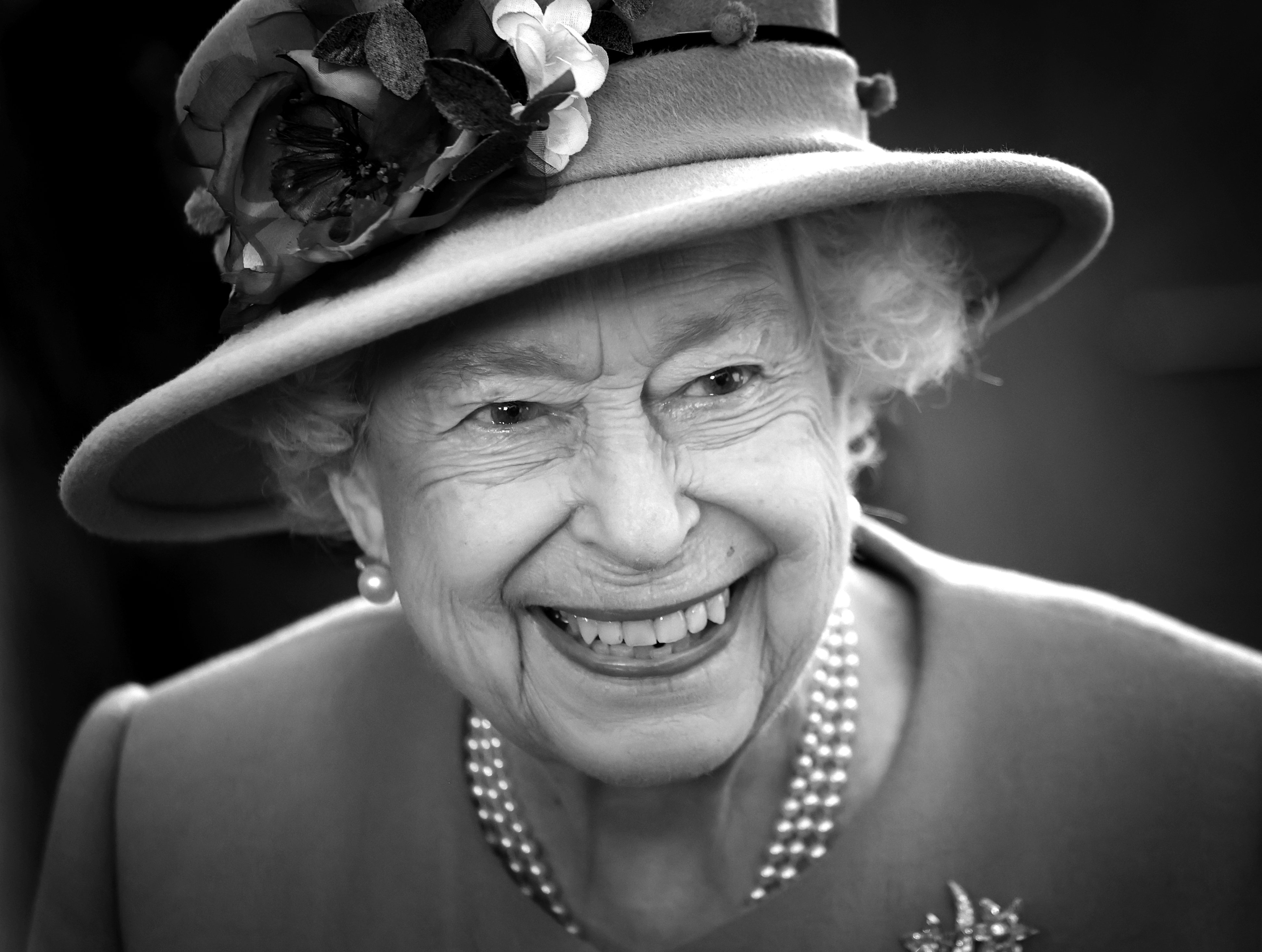 Queen Elizabeth II attends the opening ceremony of the sixth session of the Senedd at The Senedd on October 14, 2021 in Cardiff, Wales | Source: Getty Images
After midday on September 8, 2022, BBC News reported that the Royal family was informed that the Queen was under medical supervision at Balmoral. Moments later, they said all her children traveled to Balmoral to be with her.
Emily Baucum of BBC News revealed via Twitter at 5 p.m. that a plane containing William, Edward, Andrew, and Sophie had landed in Scotland. She said they got into awaiting cars after getting off the plane.
BBC News also reported that the Queen's grandsons, Princes William and Harry, were by her side at the time of her death. However, their wives did not travel with them as they bade their grandmother farewell.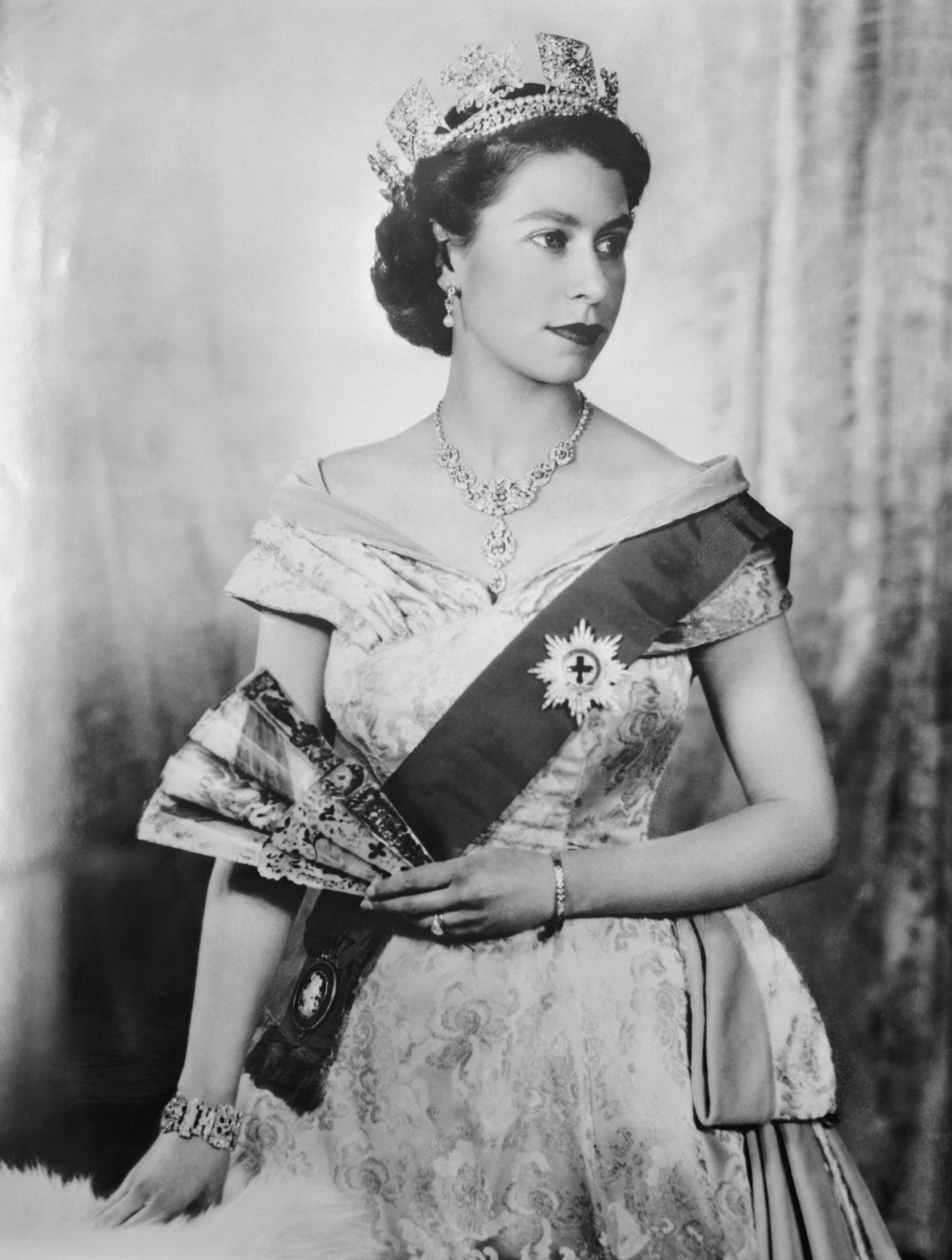 Portrait of Queen Elizabeth II of England wearing tiara and ribbon of the order of the Garder. April 15, 1952 | Source: Getty Images
Daily Mail confirmed that September 7, 2022, was William and Kate's children's first day of school, which is why she did not go with her husband to Balmoral. The children started at a new school this year.
Prince Harry and his wife, Meghan, were in the country at the time of the Queen's death, as People reported. However, before the Queen was placed under medical supervision, 9Now claimed that Meghan and Harry had no plans to visit the Queen.
Yet, when Harry got the news about his grandmother, The Telegraph reported that he would not be attending the WellChild Awards ceremony as scheduled, and neither would Meghan. Harry then traveled to his grandmother's side, and it was reported that Meghan would travel at a later date.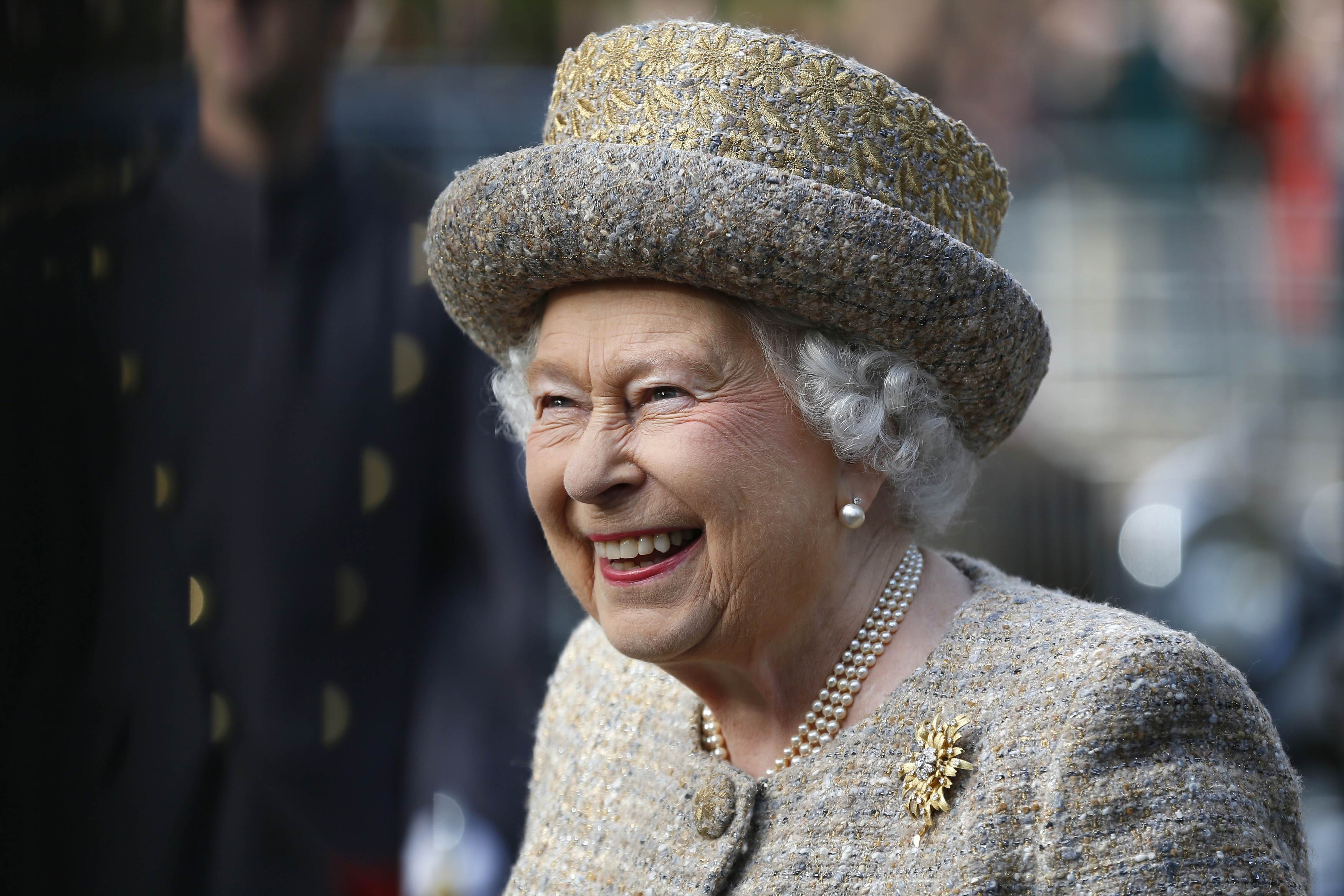 Queen Elizabeth II smiles as she arrives before the Opening of the Flanders' Fields Memorial Garden at Wellington Barracks on November 6, 2014 in London, England | Source: Getty Images
Daily Mail alleged that Meghan and Harry had been invited to stay with the Queen and the Royal family at Balmoral on their trip to the UK but turned the offers of "a big sleepover" down to stay on their own.
Harry Wanted to Protect the Queen
Although Harry turned down the offer to spend an extended time with his grandmother, Daily Mail reported that he wanted to ensure that she had the right people around her at all times when he was in America.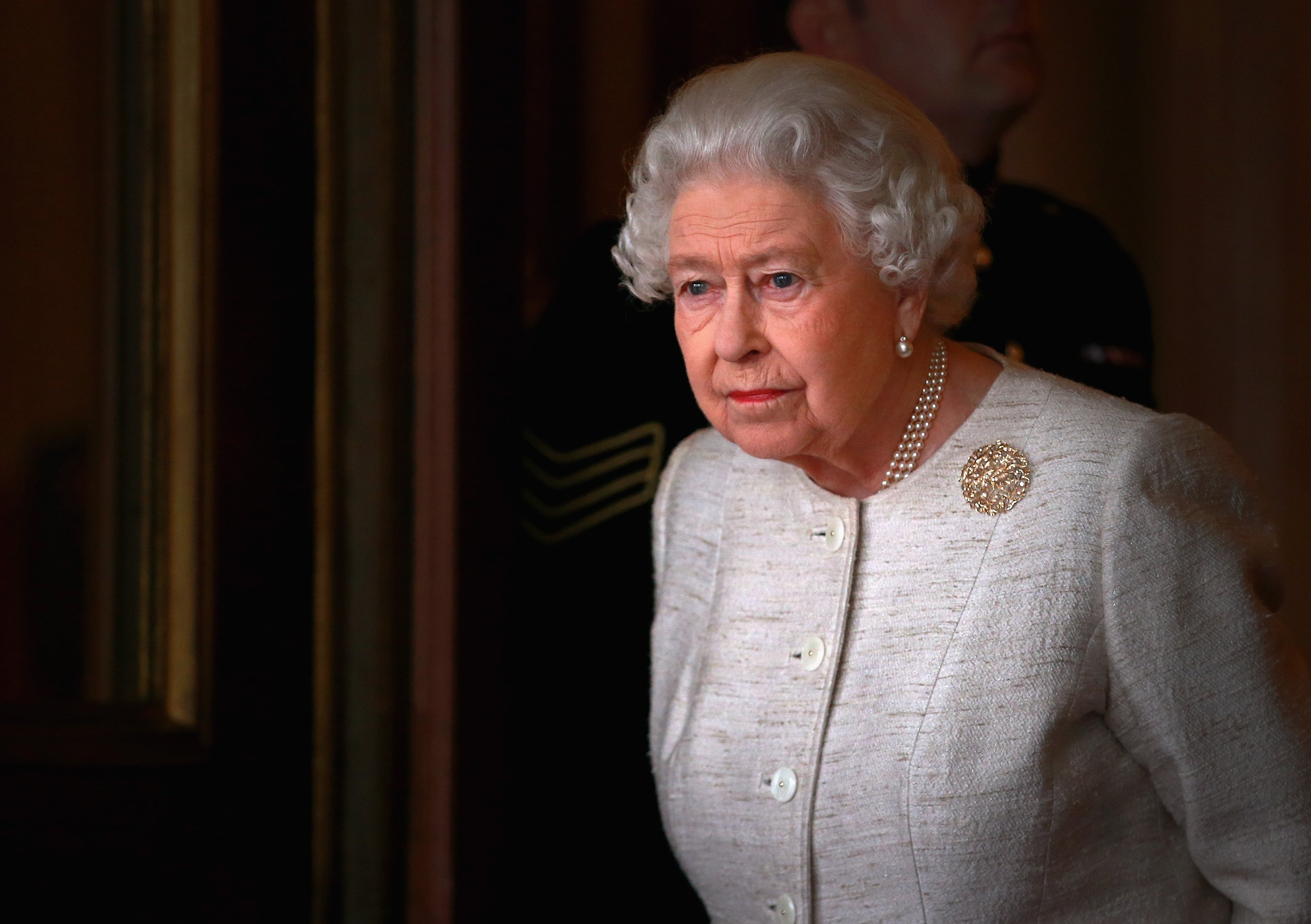 Queen Elizabeth II prepares to greet Kazakhstan President Nursultan Nazarbayev at Buckingham Palace on November 4, 2015 in London, England | Source: Getty Images
Our thoughts and prayers are with the Royal family during this difficult time. Rest in peace to Her Majesty The Queen.
Please fill in your e-mail so we can share with you our top stories!