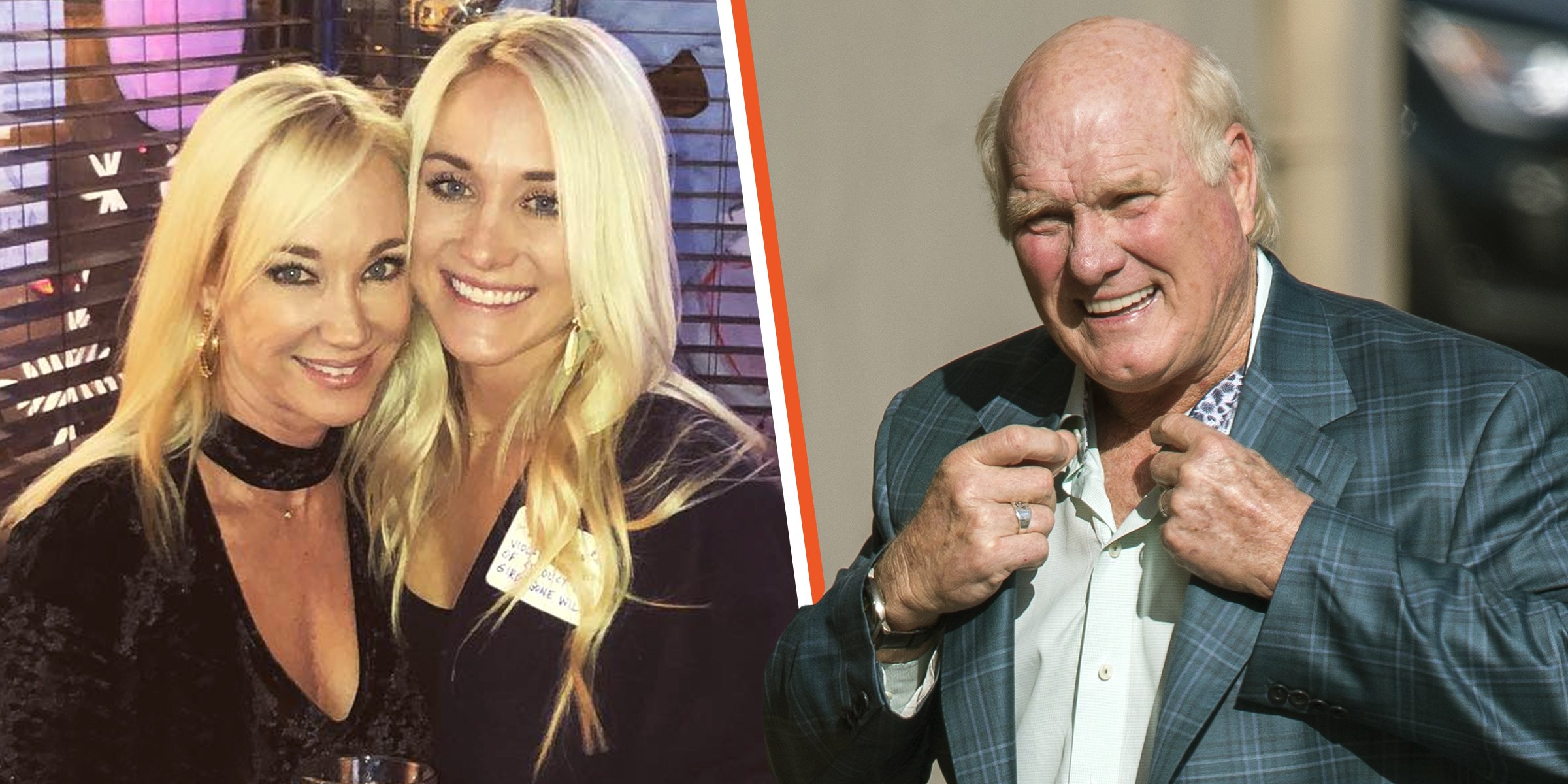 Charlotte Hopkins and Erin Bradshaw | Terry Bradshaw | Source: instagram.com/ebradshaw12/ | Getty Images
Charlotte Hopkins Is a Successful Family Law Attorney & Terry Bradshaw's 3rd Wife

Charlotte Hopkins was born on April 17, 1962, and grew up to marry one of the most prolific NFL players. Read on to find out more about Terry Bradshaw's intriguing third wife.
Charlotte Hopkins also referred to as "Charla," is an accomplished attorney working in family law. Her name became known to the public when she became former NFL (National Football League) player Terry Bradshaw's third wife.
The now ex-husband and wife share two daughters. Hopkins gave birth to Rachel Bradshaw in 1987 and Erin Bradshaw in 1992.
Charlotte Hopkins Was Born to a Denton City Councilman
Hopkins was born on April 17, 1982, to a former Denton City Councilman, Charles Hopkins. She attended Denton High School and then went on to study law at Southern Methodist University.
She also studied at Texas Woman's University. Hopkins graduated from this institution summa cum laude with a Bachelor of Science in Human Studies.
Charlotte Was the 3rd Wife of Terry Bradshaw
Hopkins and Bradshaw, his third wife, met when she was 19 years old. He claimed that he thought she was 22 years old at this the. Bradshaw recalled:
"We dated for four years, and I put her through the grind. We broke up, then go back together. I had been afraid she really didn't love me. Once I realized this was the real thing, it was wonderful."
The pair married in 1982 but divorced after nearly two decades of marriage in 1999. This third divorce hit Bradshaw hard as he fell into a dark place.
Speaking about his battle with depression, Bradshaw stated that he could not recover from this divorce the way he did the first two. Bradshaw expressed:
"This time, I just could not get out of the hole. The anxiety attacks were frequent and extensive. I had weight loss, which I'd never had before. I couldn't stop crying. And if I wasn't crying, I was angry, bitter, hateful, and mean-spirited. I couldn't sleep – couldn't concentrate."
He has spoken about how depression is truly an illness, just as any other physical ailment. Continuing to open up about the condition, he stated that people are always shocked to find out he suffers from it because of his upbeat personality.
This joyful demeanor of Bradshaw serves him well as a distinguished studio personality for the NFL. He is an analysis and co-host for FOX's "Thursday Night Football" and "FOX NFL Sunday."
As for his history as an iconic football player, he entered the NFL by playing quarterback for the Pittsburgh Steelers, beginning in the 1970s. He became the Super Bowl MVP twice before retiring.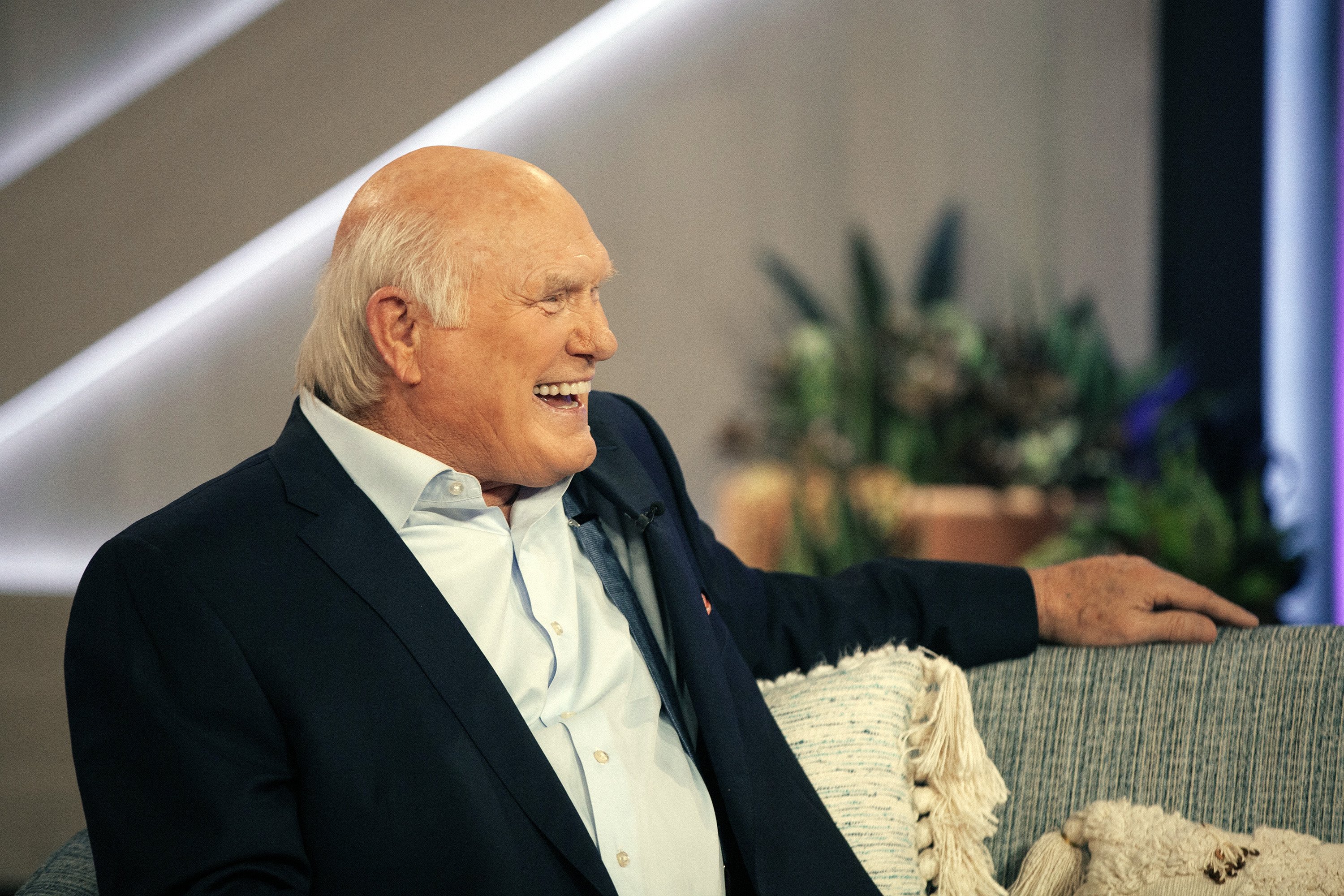 Terry Bradshaw appears as a guest on "The Kelly Clarkson Show" on episode 4042, aired on November 3, 2020. | Source: Getty Images
Charlotte Hopkins Is a Family Law Attorney
As for Hopkins's vocation, she became a Family Law Attorney. After she graduated from the universities, Hopkins made it into the Denton County Bar Association, Collaborative Law Institue Of Texas, and the State Bar Of Texas' Family Law Section.
She has earned many honors and accreditations, such as becoming Honorees on multiple occasions for "Living Magazines," Best Of Best Attorney," "Best Of Denton Country," and an Honoree for "Texas Super Lawyers."
"Elite Lawyer" also recognized her and "D Magazine." She was put on the 2010 list of "Best Women Lawyers in Dallas" and submitted the Best CLE Article for the State Bar of Texas focused on Family Law. On top of all this, she is Board Certified in Family Law at the Texas Board of Legal Specialization.
Charlotte Hopkins Has Two Daughters
Outside of her career, Hopkins spends time with her two daughters she had with ex-husband Bradshaw. The eldest, Rachel, was widowed when Rob Bironas, a player for the Tennessee Titans, passed away.
She graduated from Belmont University, located in Nashville. The daughter was also part of a reality television show following singers trying to make it big in Nashville, also known as the "Music City."
The youngest, Erin, loves riding horses and is married to Scott Weiss, the owner of Scott Weiss horses, where they train the animals to be champions. She also graduated as an honors student from the University of North Texas.
Hopkins has a third daughter outside of her previous marriage to Bradshaw. Lacy Hester was born to Hopkins and the attorney's former husband, David Luttrull. Hester married private chef Noah Fox Hester and is reportedly as much a part of the family as her step-sisters.
You May Also Like: Terry Bradshaw Is a Doting Father to His Three Daughters Rachel, Erin, and Lacey — Meet Them
Charlotte Married Again
Hopkins is not only a mother but also a wife. On July 29, 2012, Hopkins married Rick Hagen. He is a senior partner at Jackson Hagen Criminal Law and became licensed to practice in 1990. Like his wife, he has an extensive list of qualifications.
He was, for example, the former President of the Texas Criminal Defense Lawyers Association and a former member of the Professional Rodeo Cowboys Association, to name only two.
Hagen graduated from Denton in 1982, studied for a Bachelor of Arts at Austin College, and earned a Juris Doctor at the University of Oklahoma School of Law.
Bradshaw has also remarried since he and Hopkin's divorce. Her name is Tammy Bradshaw, and the two have remained married for over half a decade.
However, his first marriage to the former Miss Teenage America Melissa Babish lasted less than a year. The second marriage was to co-athlete Alicia "JoJo" Starbuck and lasted seven years.
Please fill in your e-mail so we can share with you our top stories!