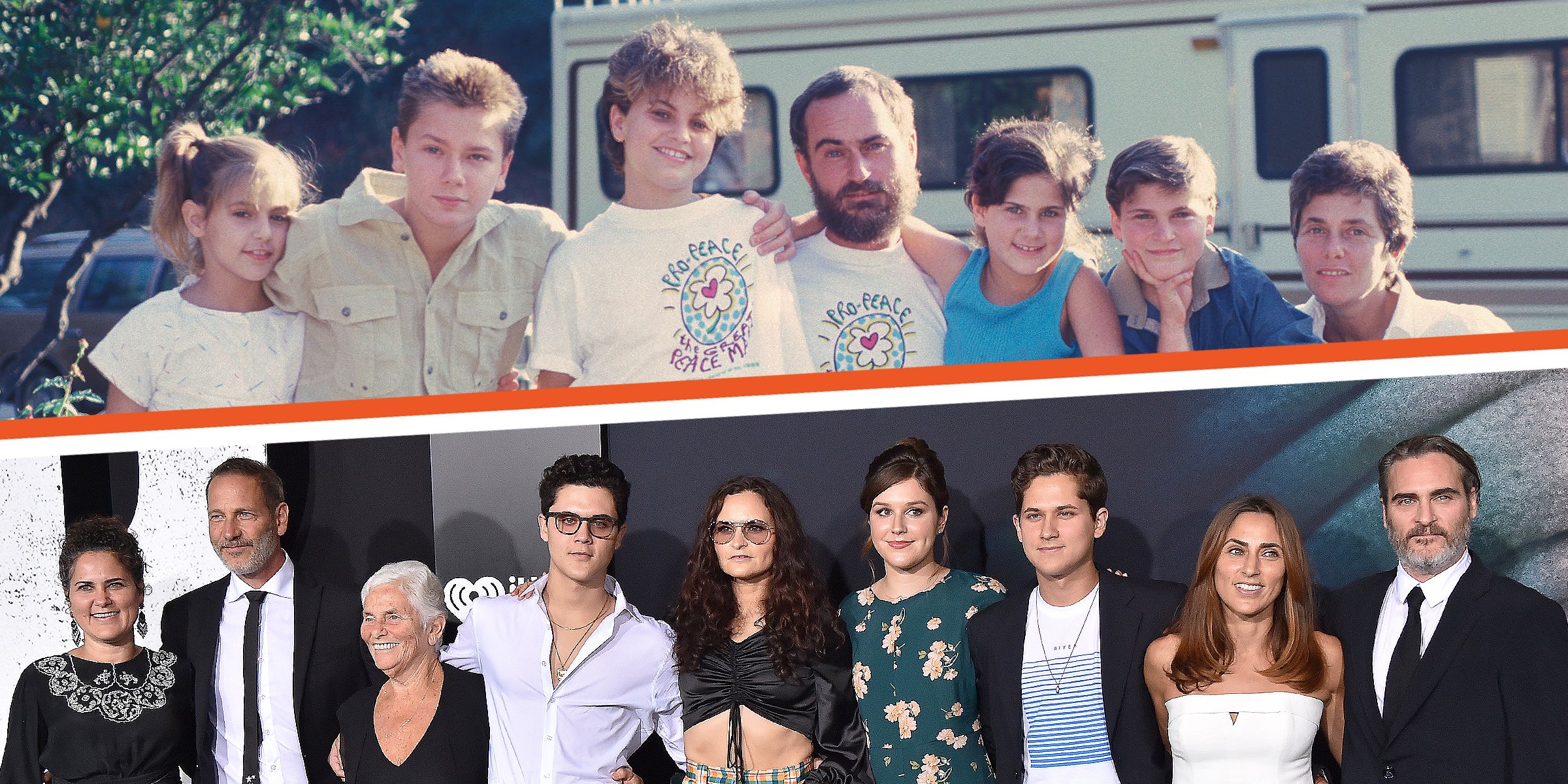 Phoenix Family, 1986 | Getty Images
Joaquin and River Phoenix's Siblings: A Look inside Their Talented Family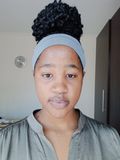 River and Joaquin Phoenix are the only sons of Arlyn Heart and John Lee Bottom, who married and later decided to change their family's last name to Phoenix. River, Joaquin, and their three sisters started as child actors after their mother connected them to an agent in Hollywood.
The Phoenix siblings started appearing in commercials before landing roles in TV shows and films. However, that wasn't their first brush in the performance world. Apart from their parents joining the "Children of God" cult, they spent their childhood traveling, where Arlyn and John had their children do street performances for their living.
River was a heartthrob during his short career, appearing in "Stand By Me" and "Indiana Jones & The Last Crusade" and earning himself an Academy Award nomination for his portrayal of Danny Pope in the 1988 film "Running On Empty."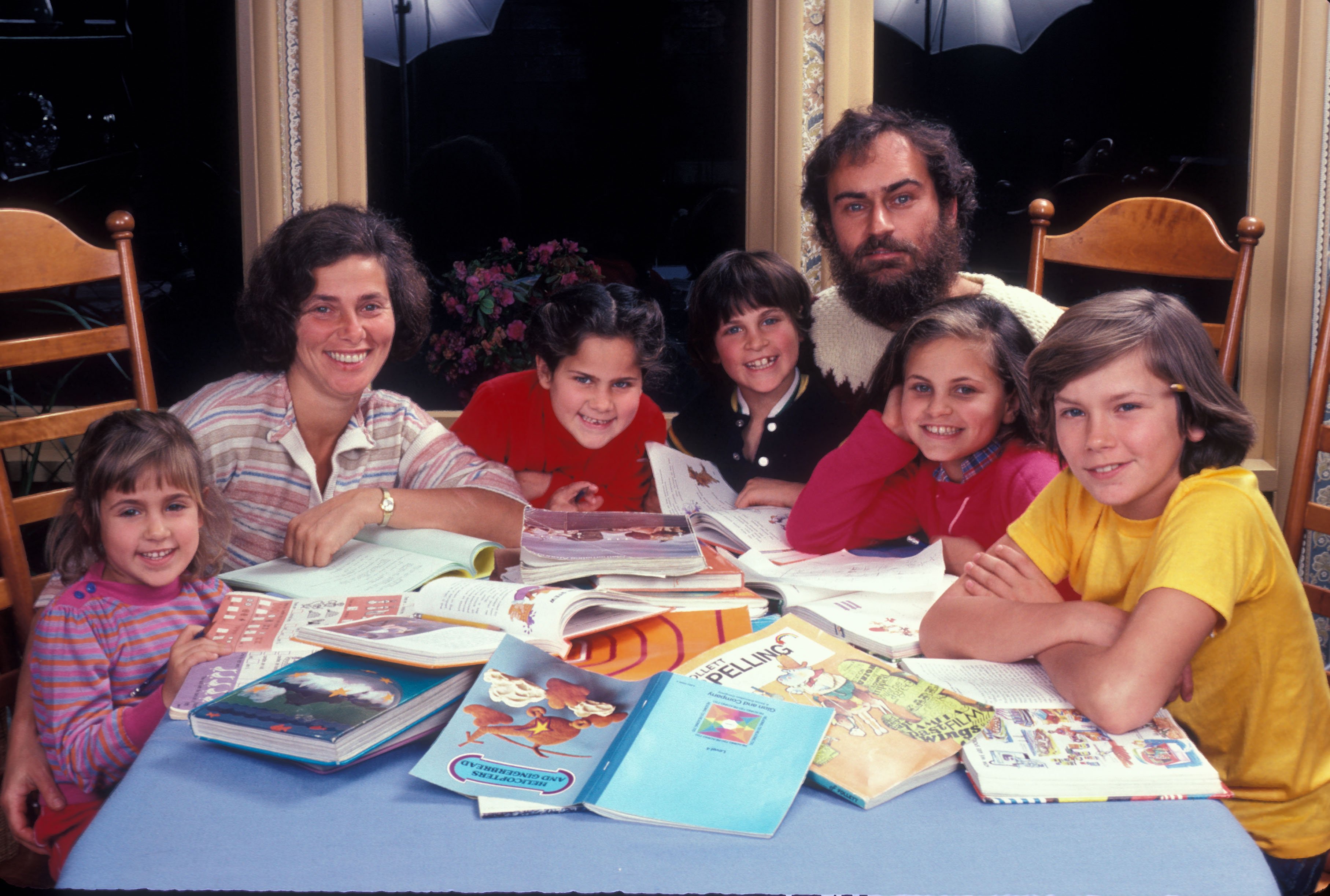 The Phoenix Family at home in Los Angeles, California, US, circa 1983; (from left to right) Summer, Arlyn, Rain, Joaquin, John Lee , Liberty and River Phoenix | Source: Getty Images
His younger brother, Joaquin, is critically acclaimed for many of his roles, such as in 1995's "To Die For" alongside Nicole Kidman, 2000's "Gladiator," and recently 2019's "Joker." Although his sisters no longer have a solid connection to Hollywood, they never abandoned their artistic inclinations.
Rain Phoenix
Originally born Rain Joan of Arc Bottom, Rain Phoenix is the secondborn of Arlyn and John Phoenix, after her brother River. Rain took her first breath in Crockett, Texas, on November 21, 1972. The 49-year-old is an actress and musician who joined her brother's band, Aleka's Attic, in 1987.
However, that was after she appeared in several commercials, TV shows, and films. Rain landed roles in "Amazing Stories" and Family Ties" before starring opposite Uma Thurman in the movie "Even Cowgirls Get The Blues" in 1993. She has appeared alongside other famous actors, including Julia Stiles and Josh Harnett.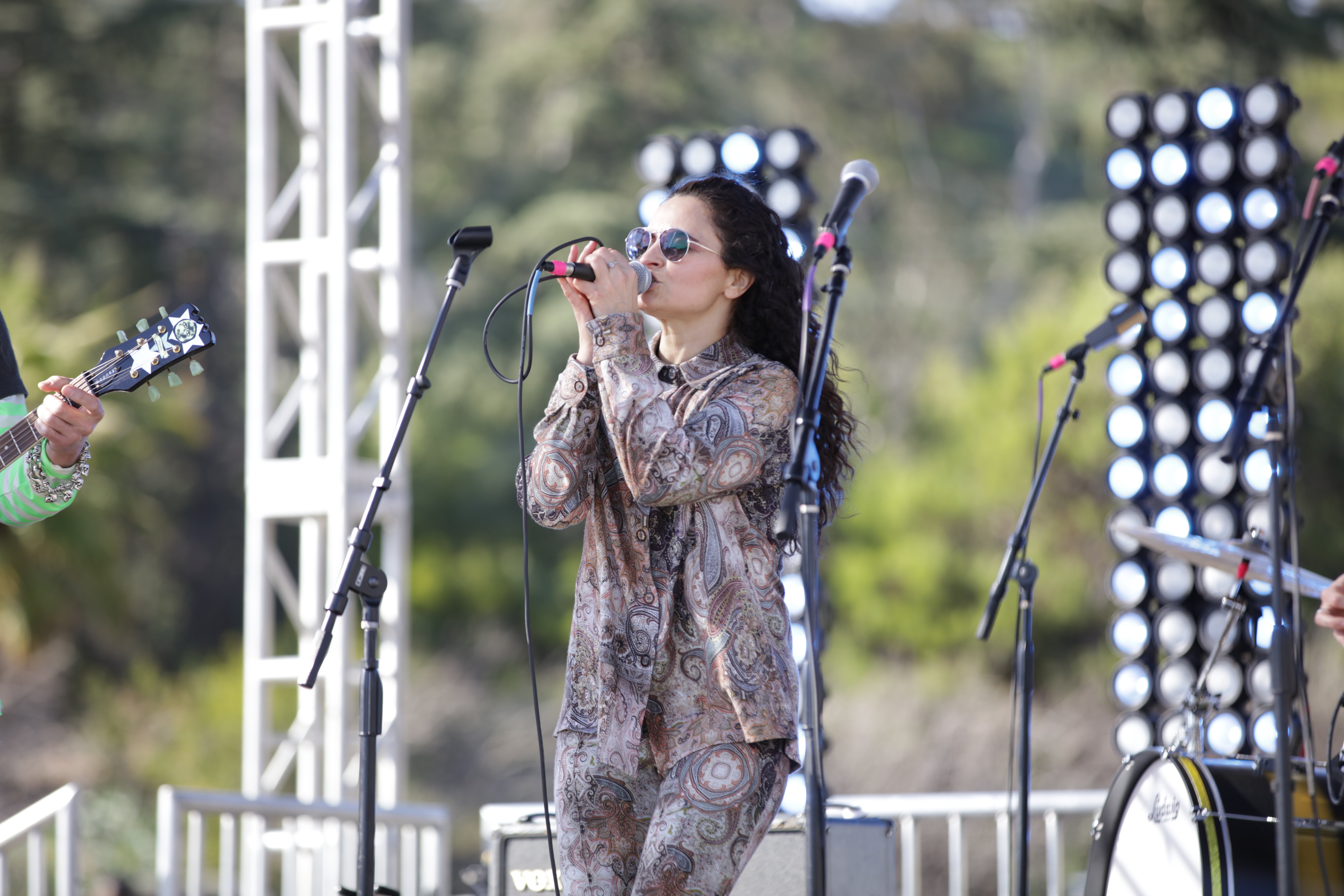 Rain Phoenix photographed as she performs with Escape Artist Lovers at Linda Perry's Rock 'N' Relief 2-Day Drive-Thru concert | Source: Getty Images
Rain was very close to her brother, River. According to Nicki Swift, the singer was present during his untimely demise. River Phoenix was outside Johnny Depp's Viper Room on October 31, 1993, when he died of a drug overdose. It was suggested that River consumed a drink that "contained a speedball of dissolved cocaine and heroine."
Joaquin dialed 911 when River, a musician, and songwriter, collapsed to the ground, and his body began convulsing. When Rain was invited to an interview with The Guardian, she spoke about how she felt when her brother passed.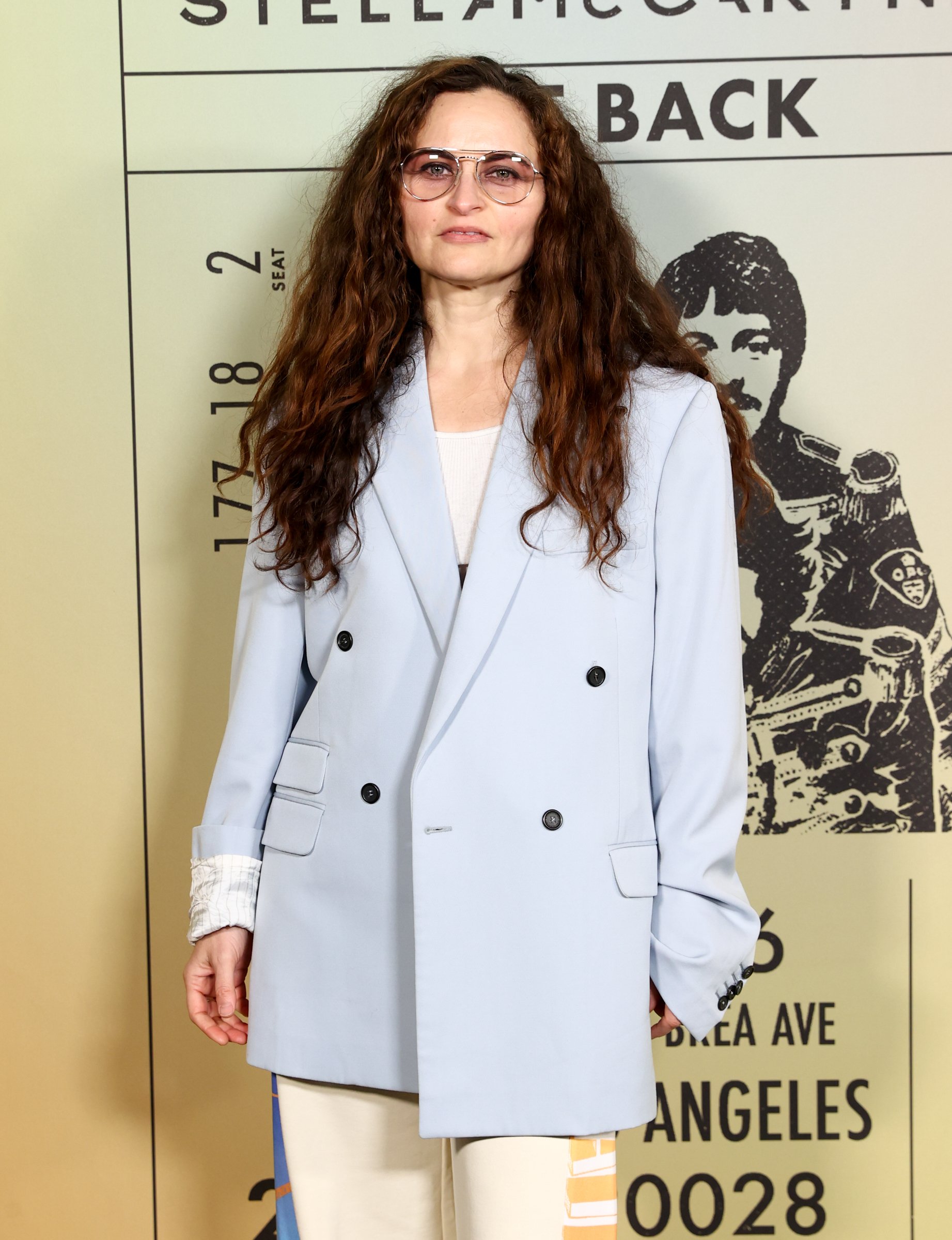 Rain Phoenix is photographed at the Stella McCartney "Get Back" Capsule Collection and documentary release of Peter Jackson's "Get Back" in Los Angeles | Source: Getty Images
The actress expressed her sadness regarding River no longer being part of the physical world but added that he was part of everything she did. After River's passing, Rain took it upon herself to finish his songs and reflected on how she found healing. She explained:
"Just spending that time listening to my brother. After I finished, I didn't feel the need to release the music. It was enough."
Eight years later, in 2019, her heart had changed, and she decided to release her brother's music in a project she titled "River" on the day he died twenty-six years before. Rain felt a sense of joy when she was ready to share her brother's voice with the world. However, she explained that reaching that state took her some time.
The actress also shared a few memories from her childhood and mentioned that traveling was a big part of her life. She even becomes restless if she stays in one place for more than three months in her adulthood.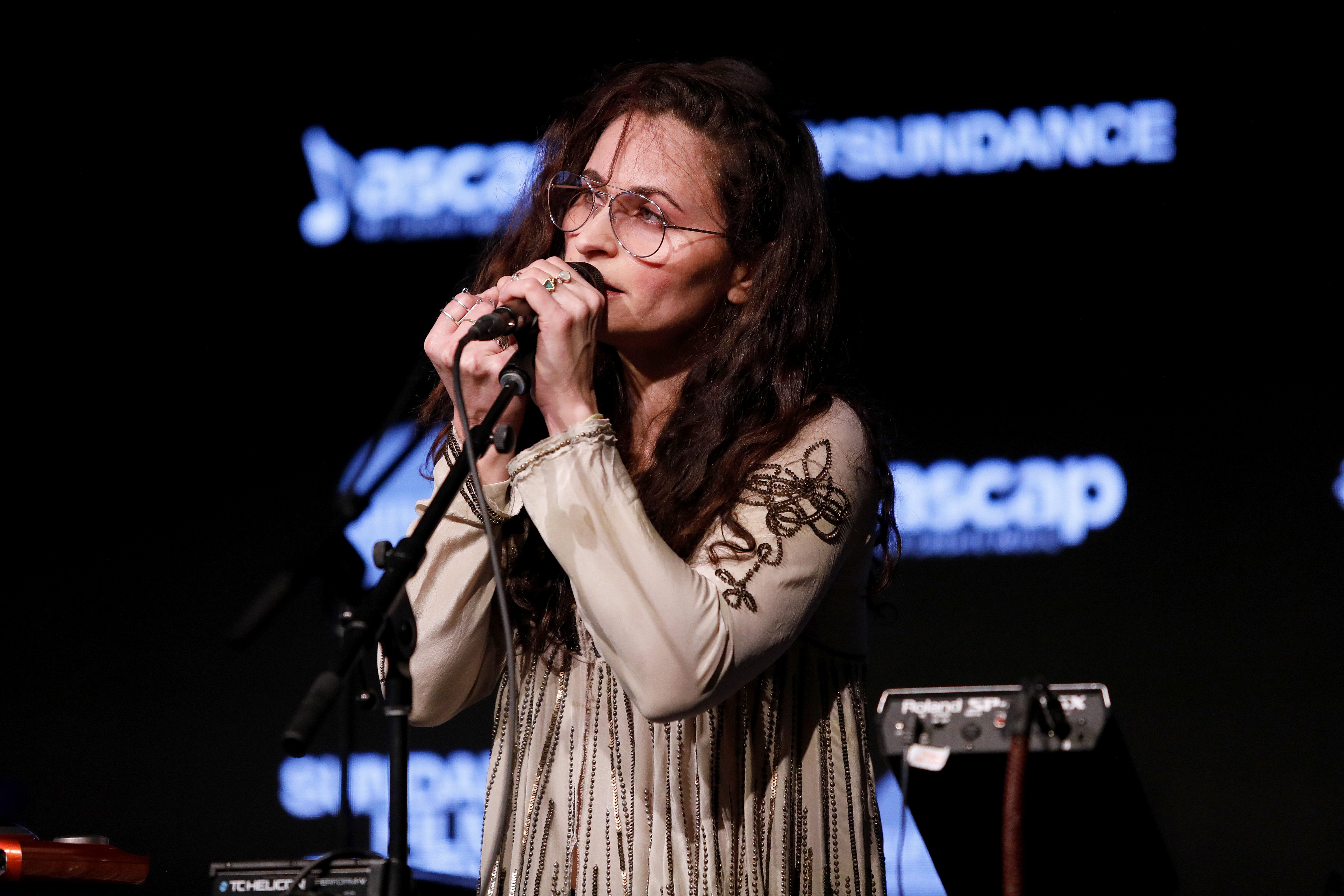 Rain Phoenix photographed as she performs onstage during the 2020 Sundance Film Festival in Park City | Source: Getty Images
During her interview, Rain recalls how she and her brothers decided their entire family would go vegan after seeing how fishermen handled fish. Rain was about five, and according to Nicki Swift, River was eight when he decided to switch to a vegan lifestyle, which he actively stuck to. She reflected:
"At the time, it seemed so obvious and normal; it was just how we felt. But I guess looking back, you could say it was a bit strange and very mature."
Moreover, Rain reflected on her and her siblings' Hollywood careers and explained that they were never forced into it. Her mother worked as an NBC secretary who learned the pros and cons of Hollywood and taught her kids accordingly.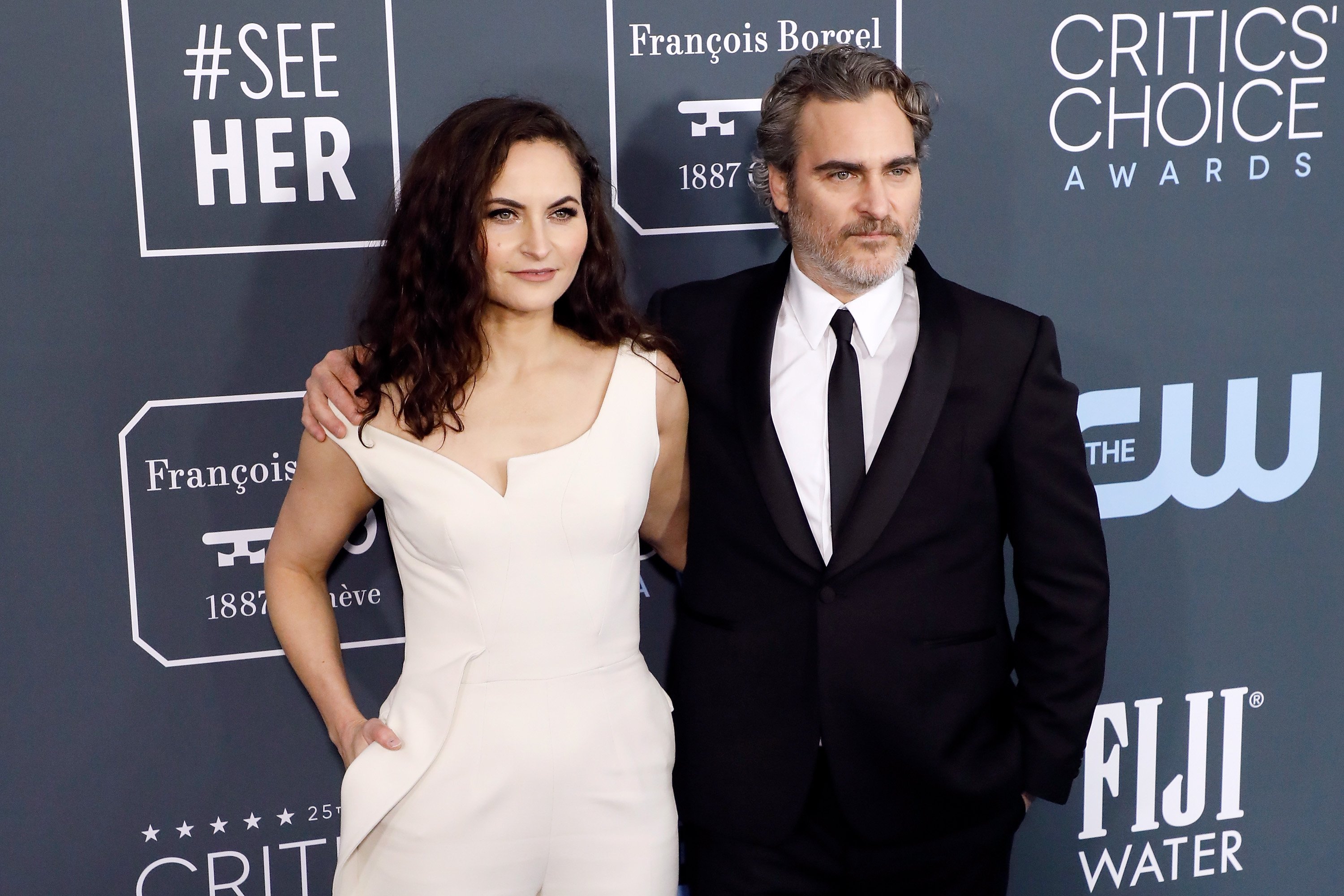 Rain Phoenix and Joaquin Phoenix are posing at the 25th Annual Critics' Choice Awards in Santa Monica | Source: Getty Images
Rain, and her siblings, learned through those teachings to always celebrate each other and understand that each of them would have their time to shine. Hence, there was no room for competitiveness and jealousy. She explained:
"Each individual was poised to shine, and supporting that was the most important thing. That is really how we felt; it isn't just a statement, it was how we behaved."
Liberty Phoenix
Liberty Mariposa Phoenix entered the world in Caracas, Venezuela, on July 5, 1976. She is an actress and former bandmate of The Causey Way with her sisters, from 1997, and they disbanded in 2001. She started acting in the 1980s, appearing in "Seven Brides for Seven Brothers" and "Kate's Secret."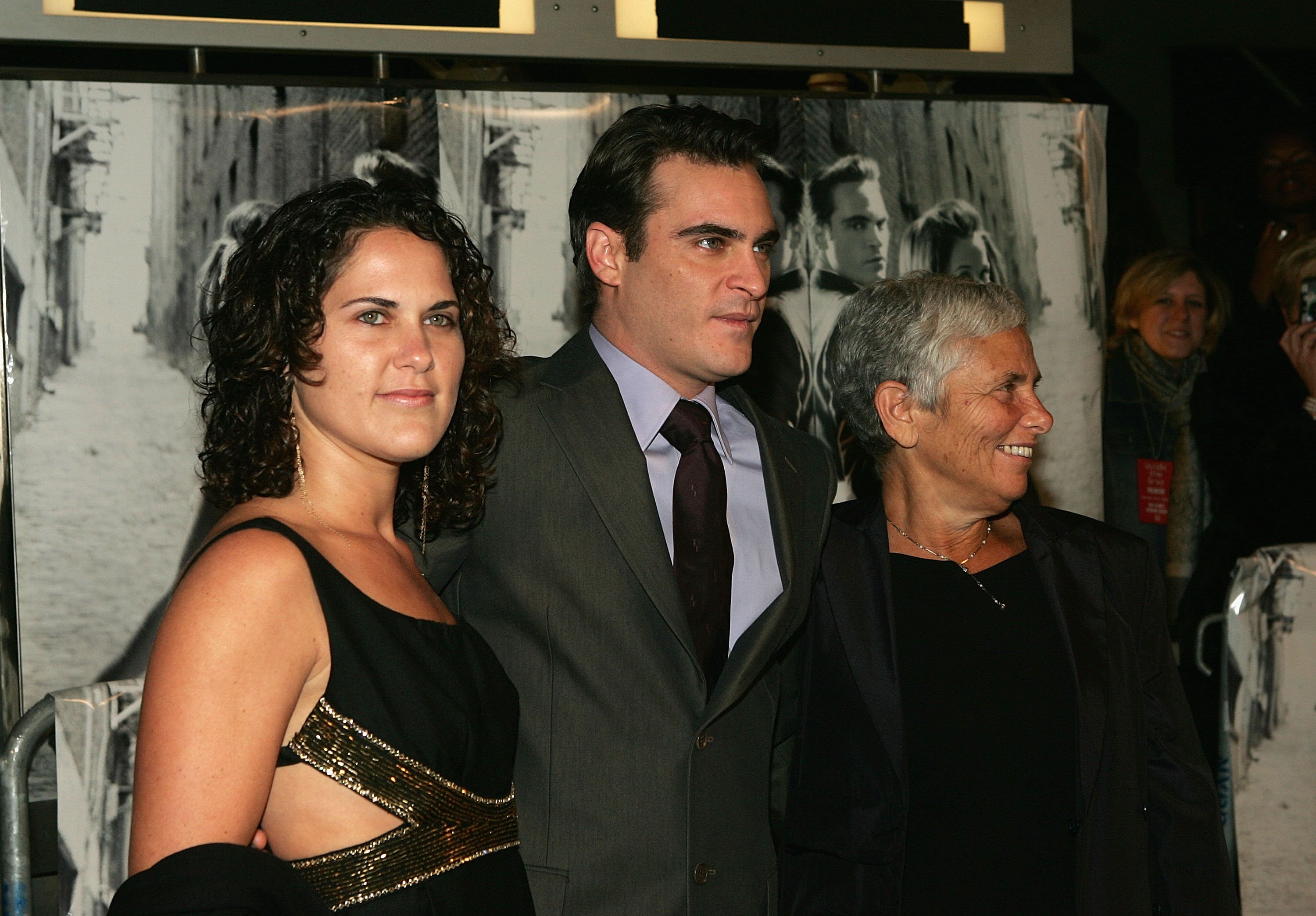 Joaquin Phoenix, his sister Liberty Phoenix, and his mother Arlyn are photographed as they pose at the premiere of "Walk The Line" in New York City | Source: Getty Images
Liberty is no longer affiliated with Hollywood. She is the office manager for an organization founded by her mother and stepfather, Jeffrey Weisberg, River Phoenix for Peace Building. The charity is known for hosting programs, training courses, events, and lobbies to promote world peace.
Liberty is also a mother to her late son Indigo, who passed on in his nursery after being exposed to gases emitted by building materials. In his honor, she founded IndigoGreen Building, a company that supplies eco-friendly building materials.
Summer Phoenix
Summer Joy Phoenix is the baby of the Phoenix family, and her parents welcomed her in Winter Park, Florida, on December 10, 1978. She is an actress and singer who also started as a child actor, appearing in roles in "Airwolf," "Murder," "Swamp Thing," "Esther Kahn," and more.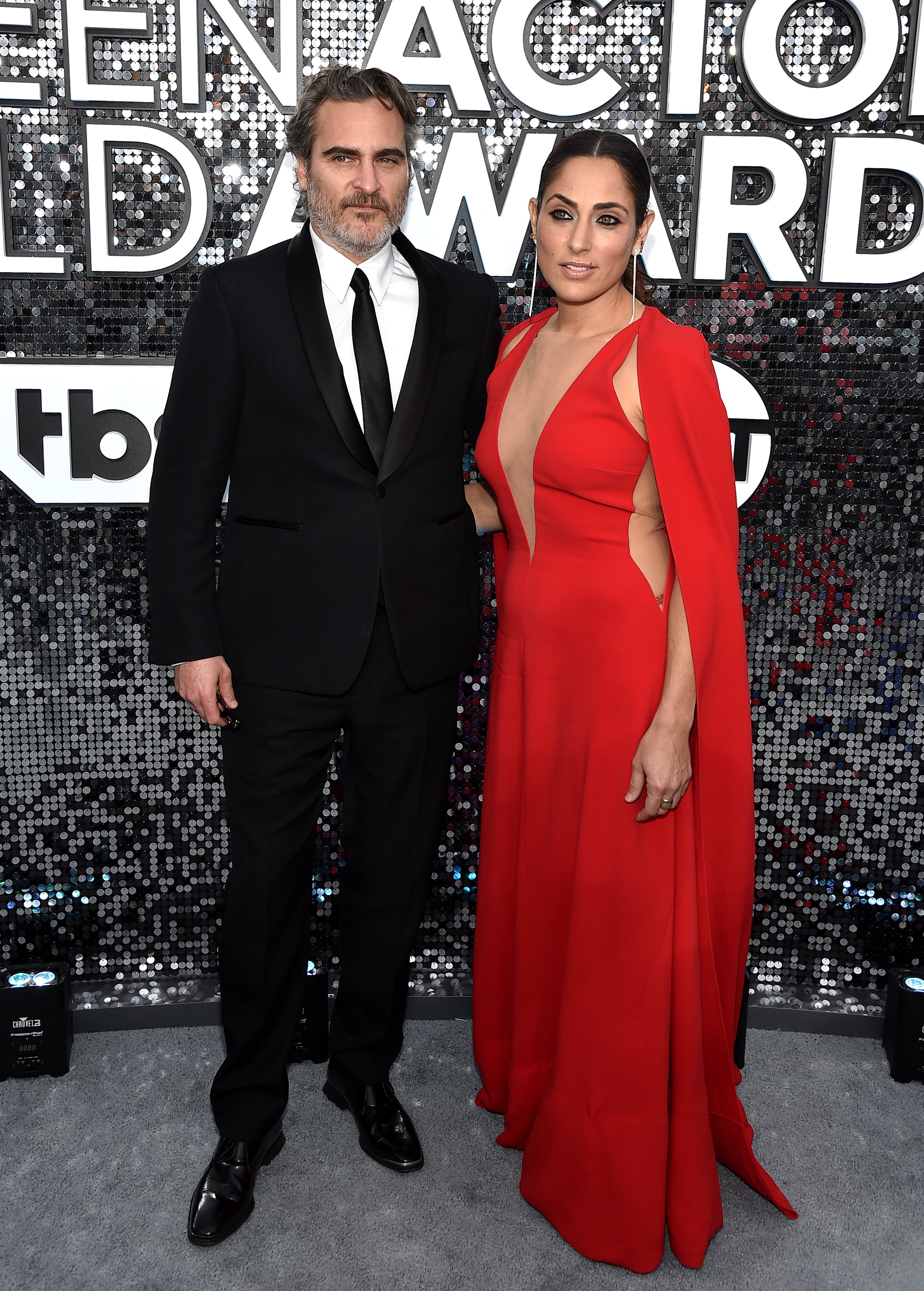 Joaquin Phoenix and Summer Phoenix are posing at the 26th Annual Screen Actors Guild Awards in Los Angeles | Source: Getty Images
Summer and famous vocalist Casey Affleck fell in love and engaged on the Christmas of 2005. They married in 2006 and had two boys, Indiana August and Atticus. The former couple also performed in a UK theatre production called "This is Our Youth" in 2002.
Unfortunately, they separated in 2015 and were divorced in 2017. Joaquin bought a 1903 house with Summer in Los Angeles the following year to help her get back on her feet. While they initially struggled with co-parenting, Summer and Affleck eventually found their balance.
Joaquin Phoenix Also Has a Half-Sister Who Is Very Discreet: Meet Jodean Bottom
According to Screen Rant, Joaquin mentions another sibling in his biography, "He's Still Here," Jodean Bottom. Before he met Arlyn, John Lee Phoenix had a child in his previous relationship. However, very little is known about Jodean.
Please fill in your e-mail so we can share with you our top stories!