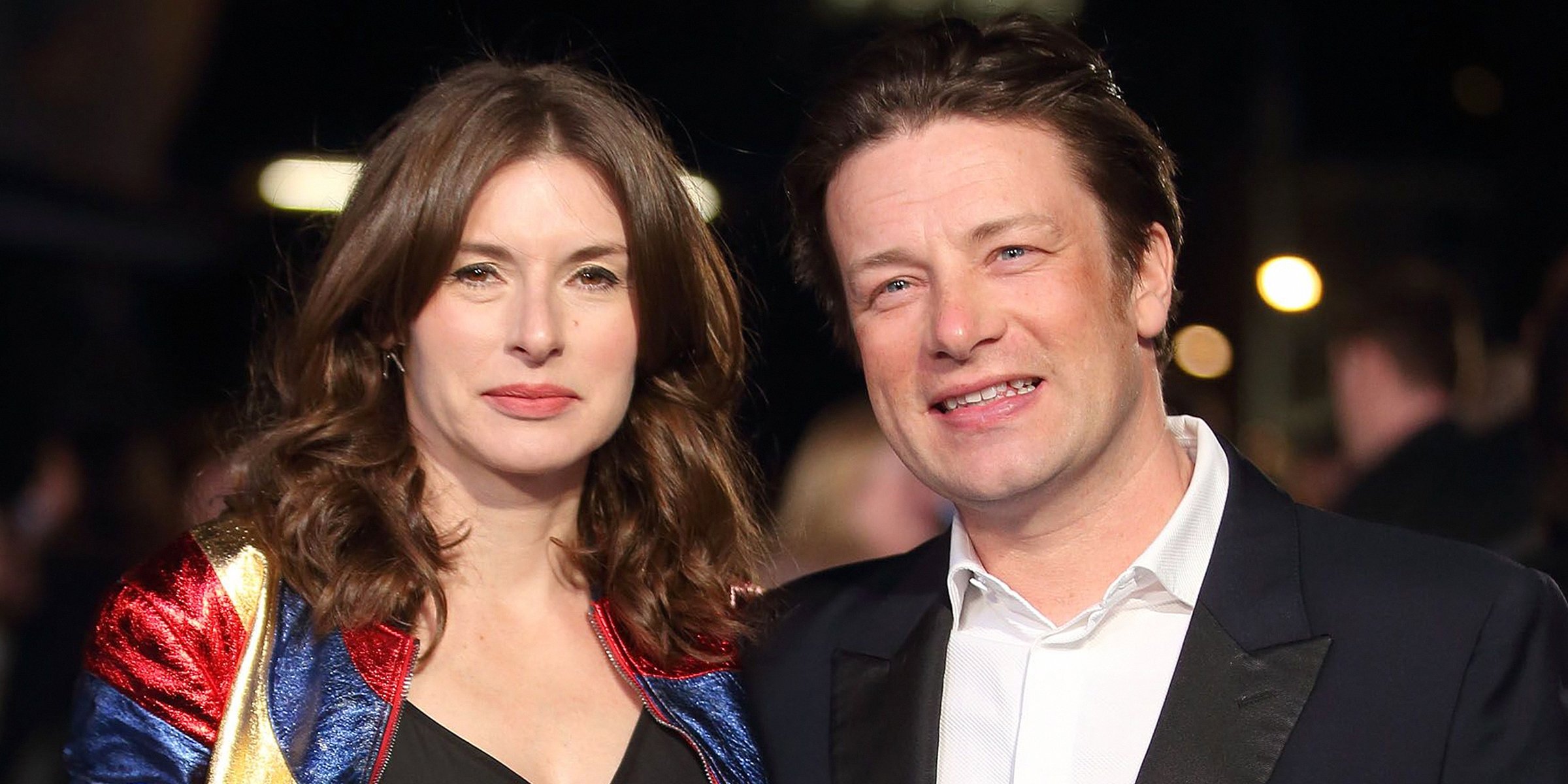 Juliette Norton and Jamie Oliver | Source: Getty Images
Juliette Norton Is British Chef Jamie Oliver's Wife - What We Know About Their Relationship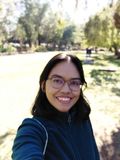 Juliette Norton is Jamie Oliver's wife. They have been together since they were teenagers growing up in Essex. Everyone is still amazed at how long the couple has been together.
English chef, restaurateur, and cookbook author James Oliver gained prominence in his 1999 show "The Naked Chef." His casual style of cooking won him fans, and he went on to host several cooking series on TV and open a number of restaurants.
James is quite successful in his personal life. His marriage to Juliette Norton, an Instagram influencer and model also known by her nickname Jools, has been a long-lasting union that began when they were 17.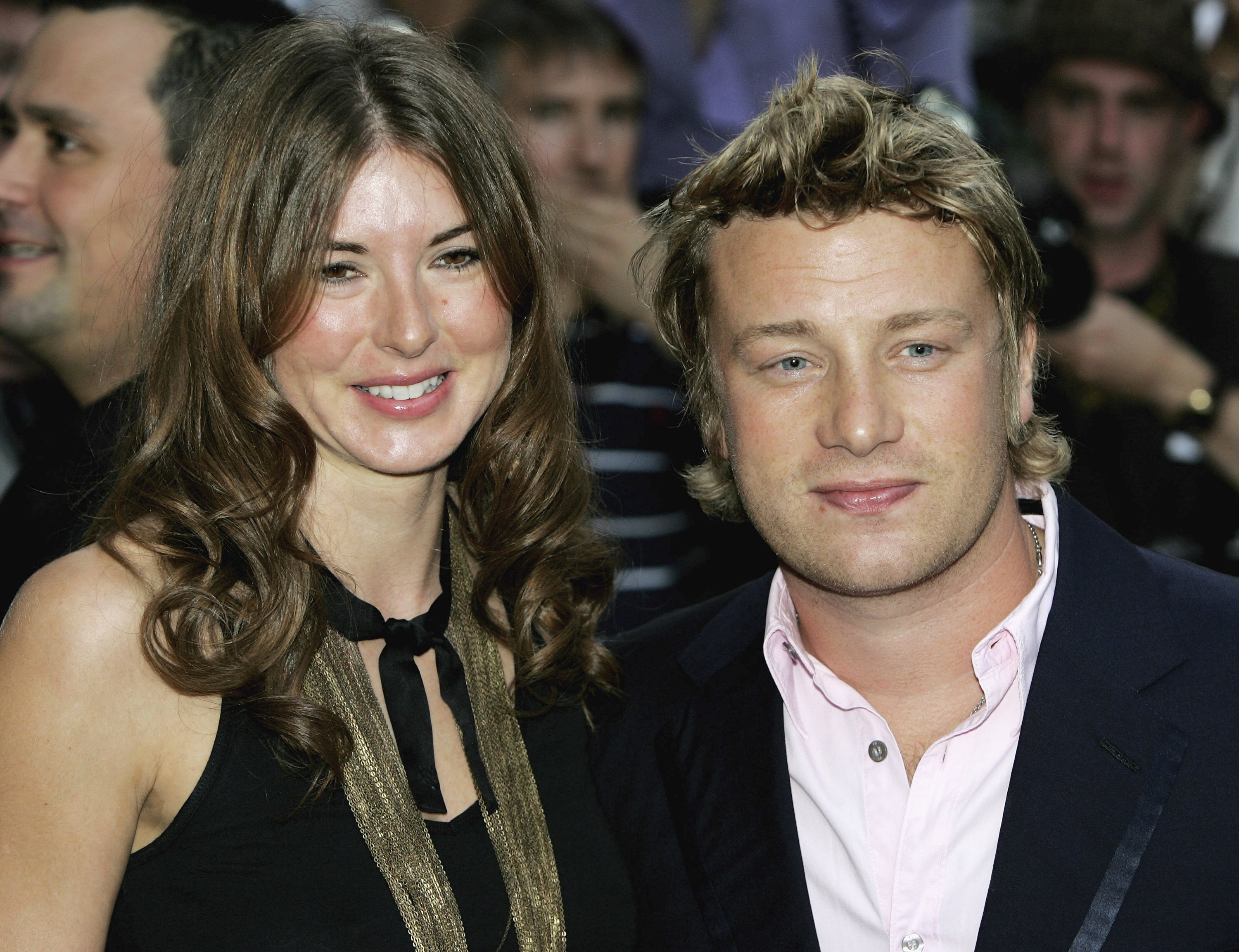 Jamie Oliver and his wife Juliette "Jools" Norton attend the GQ Men of the Year Awards on September 5, 2006, in London, England. | Source: Getty Images
What to Know about Juliette Norton
As Jamie's fame and success grew, so did his fans' curiosity about his wife. Who exactly is Juliette Oliver? Jools was born Juliette Norton on November 27, 1974. She has always been more popularly referred to as Jools.
While raising five children keeps her busy, Jools is also a renowned Instagrammer who frequently updates her Instagram account with photos of her home and family.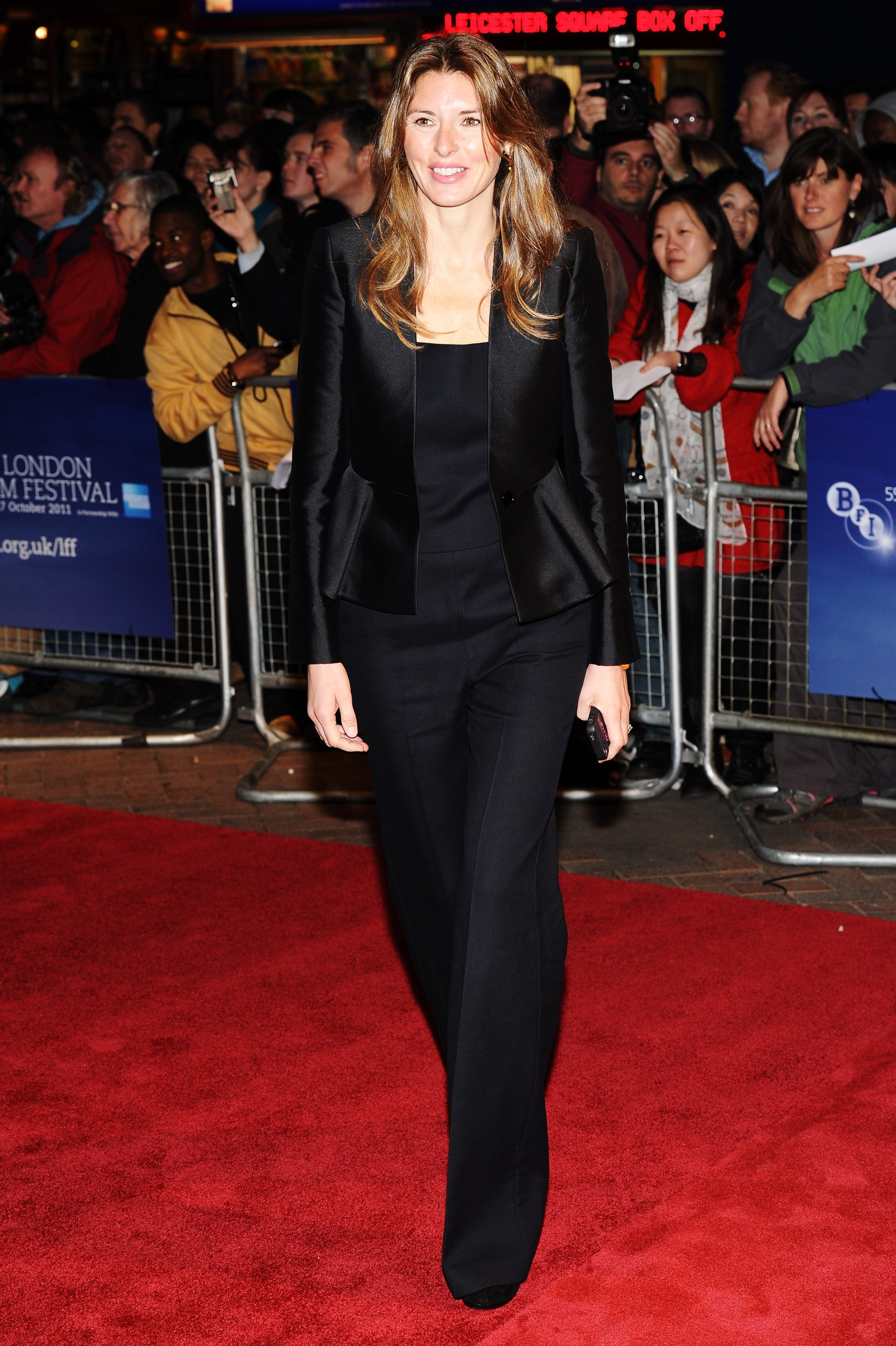 Juliette "Jools" Norton attends the "Wild Bill" premiere during the 55th BFI London Film Festival on October 21, 2011, in London, England. | Source: Getty Images
Juliette has endured public ridicule for her previous lack of career, but she openly confesses that she had only dreamed of "babies, baking and roses around the door." She said via Red Magazine:
"I never felt the need to validate myself. I don't mind being a mum, I don't mind being seen as Jamie's wife."
Juliette added that she loved being a full-time mom and didn't mind living in the shadow of her famous husband. Jamie earlier said that one of the reasons he finds Jools an interesting woman is because she is very different from him.
She and Jamie were only 17 years old when they met.
He said Juliette's only wish was to find someone to love, marry and have a family with. His wife's seeming lack of ambition baffled Jamie at first, but Jamie later realized that "it's sweet and quite refreshing."
Jamie made a sizable fortune from his books, cooking shows, and global nutrition campaigns. By the mid-2000s, they had purchased two adjoining villas in the posh London neighborhood of Primrose Hill and demolished them to build a 10-bedroom mansion.
While the couple has succeeded together, their relationship is not without difficulties. Jamie's demanding work schedule began to strain their relationship, with Juliette taking on the brunt of the parenting chores and spending time away from Jamie.
Juliette later established the Little Bird apparel collection in the fashion retailer Next. The Junior Magazine named Juliette's company the Best British Kids Fashion Brand.
Inside Her Marriage with Jamie
Juliette and Jamie have been married since the year 2000. They have five lovely children: three daughters, Petal Blossom, Poppy Honey, and Daisy Boo, and two sons, Buddy Bear and River Rocket.
Juliette reminisced about the early stages of her and her husband's romance before marriage. She shared on Instagram a stack of love letters Jamie sent her when she went to Japan as a teen to work as a model for three months.
Gushing on her post, Juliette captioned that Jamie sent her letters or faxes daily and noted that his sweet gestures were their best and most joyful memories. She and Jamie were only 17 years old when they met.
The couple began dating in 1991. Jamie stated that his car collided with the back of another vehicle during their date. Fortunately, they were unharmed, with Juliette saying that he needed support in his life because of the way he drove.
Jamie had a massive crush on Jools since they were young. He once admitted that long before they started dating, he "dreamed of marrying" Juliette.
The pair became inseparable shortly after Juliette returned from Tokyo. Since Jamie operated the stoves at the River Cafe, Juliette settled with him into a tiny Hammersmith flat.
The couple has been together for over twenty years, and their bond has only strengthened in that time. Jamie has since become a sought-after celebrity TV chef in the United Kingdom.
Juliette has raised her children in awe and pride in their magnificent multimillion-dollar country mansion in Essex. They never imagined this would be their future when they met as teenagers.
Facts about Their Relationship
Juliette and Jaime put in a lot of effort to strengthen their marriage. Jools once told a magazine that she trusted her husband, but she tracked his activities across all possible communication channels to ensure that her faith in him was well-founded.
She revealed that she would check his phone, as well as his email and Twitter accounts. She said that while her husband regards her as a jealous woman, she believed herself to be rather laidback.
Although they already have a large family, Jaime and Juliette were keen to expand their brood of children. But Juliette had previously disclosed that she experienced a miscarriage amid the coronavirus outbreak.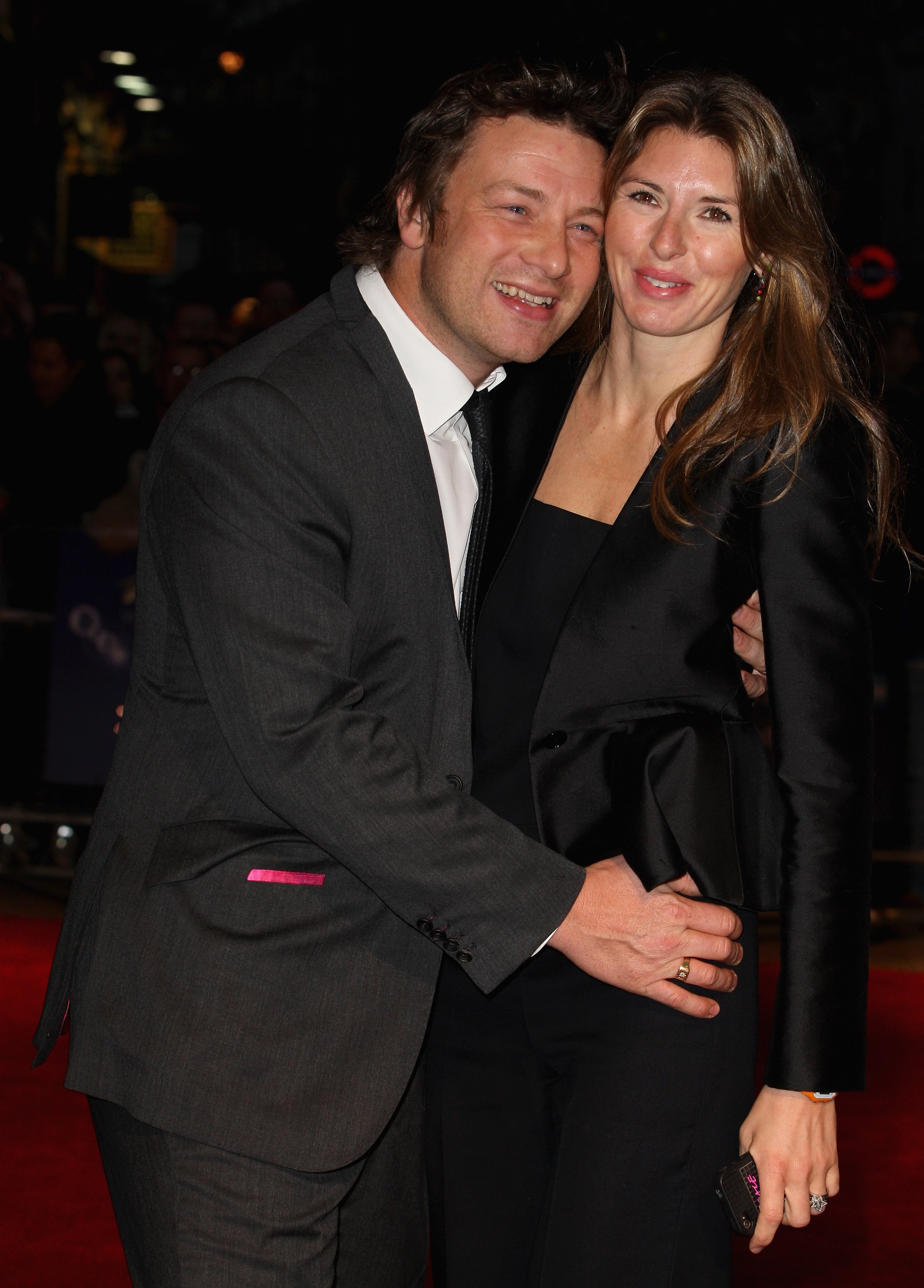 Jamie Oliver and his wife Juliette "Jools" Norton attend the screening of "Take Shelter" at The 55th BFI London Film Festival on October 21, 2011, in London, England. | Source: Getty Images
She said she wanted to have one more child but had difficulties making it a reality. She had suffered a series of unsuccessful pregnancies, with the latest one during the pandemic.
Although she has expressed a strong desire to have another child, she was aware that she was not getting any younger and must think this plan through more carefully.
She also shared that Jamie, like her, has had mixed feelings about the prospect of having another child. She went on to say that she would give herself another year to try to conceive again, and if that did not happen, she would have to conclude a chapter in her life.
Despite this, she affirmed that Juliette and Jamie Oliver are content with their current family. With five beautiful and healthy children, the couple has so much to be grateful for as it is.
Please fill in your e-mail so we can share with you our top stories!
The information in this article is not intended or implied to be a substitute for professional medical advice, diagnosis or treatment. All content, including text, and images contained on news.AmoMama.com, or available through news.AmoMama.com is for general information purposes only. news.AmoMama.com does not take responsibility for any action taken as a result of reading this article. Before undertaking any course of treatment please consult with your healthcare provider.