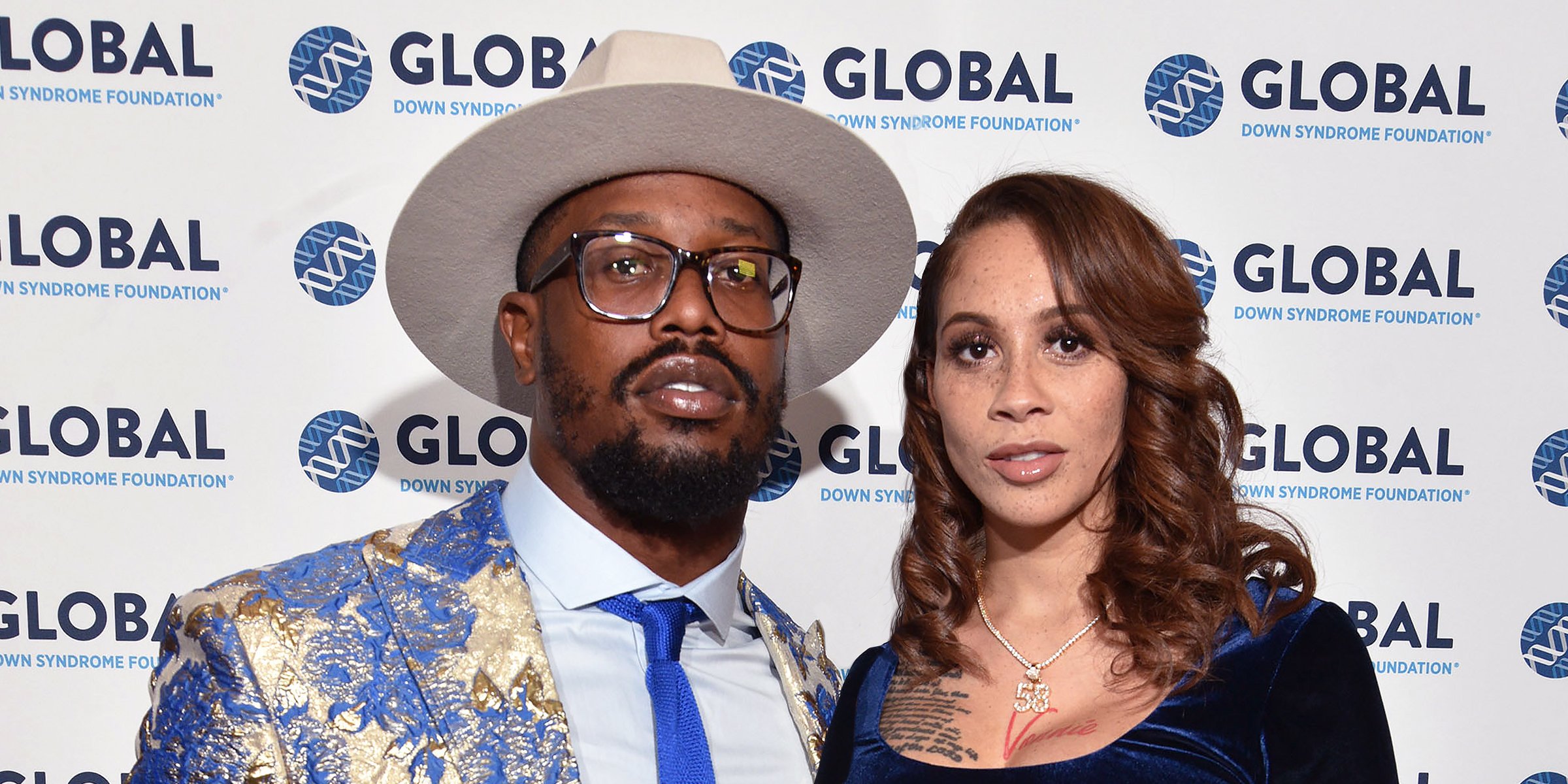 Von Miller and Megan Denise | Source: Getty Images
Von Miller and His Ex-fiancée Megan Denise Share a Son & Have History Filled with Ups and Downs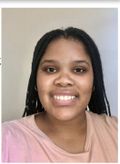 Megan Denise was Von Miller's girlfriend, and the exes had a tumultuous relationship. Megan Denise released text messages between them that caused a social media frenzy, and after their split, they welcomed a son.
Von Miller was signed as a free agent in the summer of 2022 and showed his skills when the Buffalo Bills played the Los Angeles Rams in a 31-10 win.
Miller took home two sacks that evening, even bull-rushing his former teammate, Mathew Stafford, in a game that saw the Bills earn seven team sacks.
Miller said there was a specific look in everybody's eyes- they all wanted to win the game. Miller penned a contract with the Bills in hopes of helping them amp up their pass rush, and he could not have had a better debut.
However, it was not Miller's skills on the field that caught headlines as much as the scandals with his former partner, Megan Denise; Miller and Denise had a relationship filled with ups and downs that lasted years.
Megan Denise Didn't Become Von Miller's Wife
Denise was reportedly a stripper at Girls Collection Club in Las Vegas, owned by notorious boxer Floyd Mayweather. She met Miller in 2018, and they began a romantic relationship; two years later, they were engaged.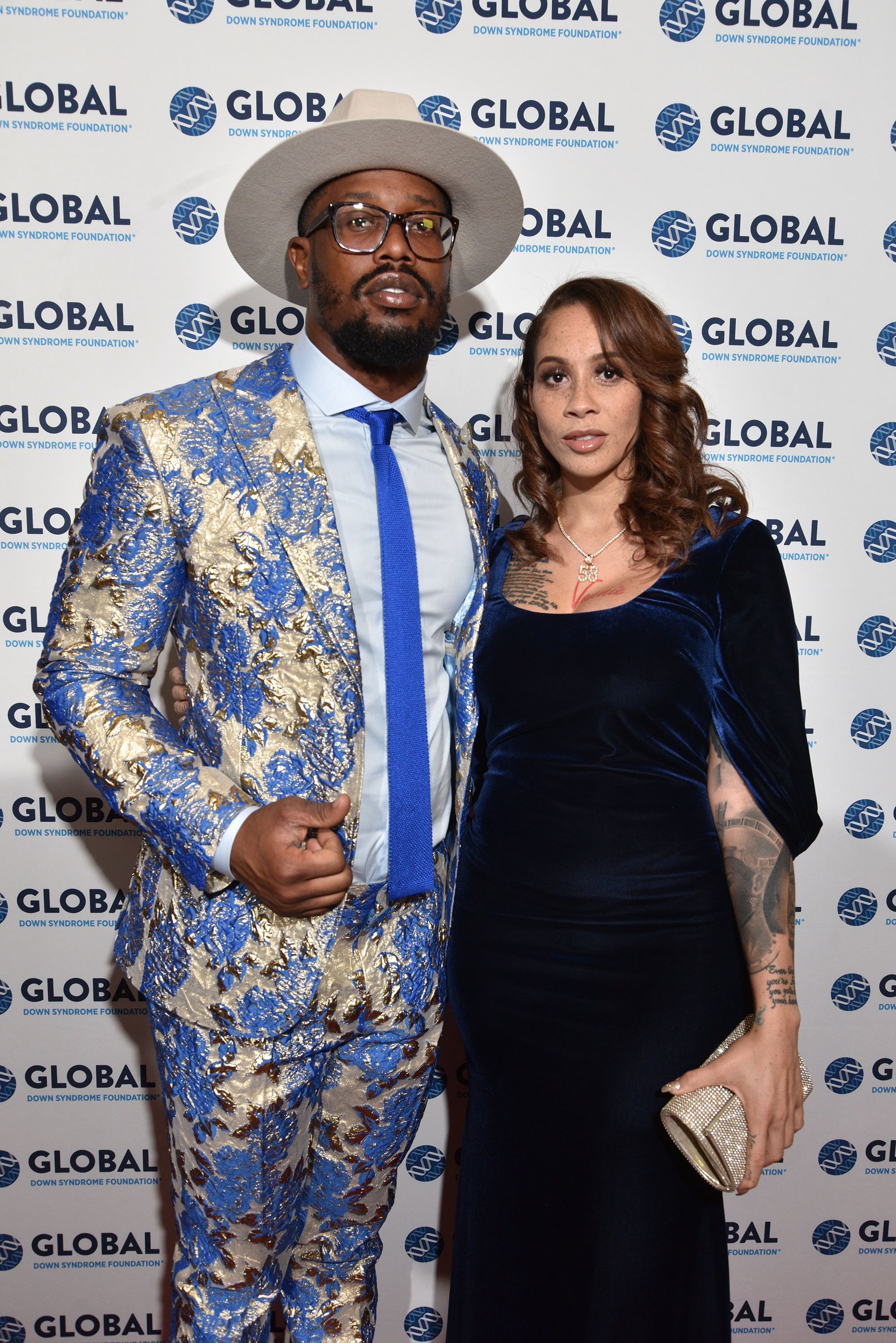 Von Miller and Megan Denise at the Global Down Syndrome 10th Anniversary Fashion Show in Colorado on October 20, 2018. | Source: Getty Images
Their relationship did not end well, as in January 2021, Denise shared she was pregnant with Miller's child. She also posted a string of screenshots revealing text messages between them where Miller reportedly responded, "I'm honestly praying for a miscarriage." Before releasing the screenshots, Denise wrote:
"Since ya'll want to know, here's y all's MVP".
Who Is Megan Denise?
Denise began working as a stripper in 2017; her social media following increased soon after, and she profited off her popularity. She began modeling on Instagram and started a waist trainer line. According to her Instagram bio, she was also a licensed medical esthetician.
Denise also appeared in movies such as "Private Investigations," "Typecasted," "Fates of Ambition," and "Bikini Mayhem." Miller was not the only athlete romantically linked to Denis, as she was rumored to have been dating NBA player Bol Bol.
Bol Bol allegedly cheated on his girlfriend, Mulan Fernandez, with the IG model; although Miller had moved on with his rumored girlfriend, Lira Galore, he said he felt secondhand embarrassment.
Bol Bol's ex also spoke up and said he had been unfaithful multiple times. Bol Bol and Denise reportedly began seeing each other while she was still pregnant.
Von Miller and His Ex-girlfriend Megan Denise Have a Son
While announcing her pregnancy and sharing Miller's reaction to the news, Denise also posted screenshots of her ultrasound. She accused Miller of using abusive language and wrote on her social media:
"Praying for death on me and mine was enough. Protecting me and mine all 2021".
A day later, Miller uploaded pictures of himself and a mystery woman while on holiday in Cabo. The since-deleted Instagram stories did not reveal the woman's face. Miller denied Denise's claims, writing "Fake news lol" before deleting it on social media.
Although Miller was allegedly not happy about Denise expecting, she chose to celebrate her pregnancy with a baby show; she wore a blue silk dress as she was expecting a boy and stood near a blue wall that said, "Welcoming baby Valor."
Denise and Miller put their differences aside for the birth of their son, whom they welcomed in August 2021. During an interview, Miller said they had a "great delivery" and complimented Denis for her strength.
He was aware of the effort childbirth required, but seeing it in person for the first time was an experience that blew him away. He said he was "super impressed" with his ex.
The Von Miller and Megan Denise Scandals
Things did not remain on good terms between Miller and Denise for long. In 2021, on her birthday, December 3, Denis celebrated the special day by posting pictures of herself and her children.
On the other hand, Miller reportedly directed the post about motherhood that he shared on the same day to the mother of his child. He did not mention Denise by name when he wrote:
"Being a great mom is more than putting your kids in your Instagram bio."
Denise had the names of her children in her Instagram bio. Miller praised his mother for always being there for him and never prioritizing her job over her sons.
In 2022, Denise asked, "Does the NFL test for cocaine? I'm trying to see something real quick". She also revealed Miller had not visited his son for four months.
Before the birth of their son, Mike Klis reported that Miller had been under criminal investigation at Parker Police Department in Colorado. Parker PD confirmed the news but did not provide further comments.
The investigation became public knowledge just over a week after Denise shared the screenshots from their conversation, which she said were "taken out of context." She needed to speak out after the news broke and set the record straight. She said:
"At no point in our relationship was there any type of physical abuse or violence by Von."
She admittedly regretted making a personal matter public information and that her previous social media posts were taken out of context. Denise and Miller's relationship was not the only romance to fizzle out; Nastia Liukin and Sam Martin's relationship also ended.
Despite the ex-couple's drama, Miller and Denise were focused on raising their child with love and compassion. They would have to be in each other's lives as she said they intended to do so "together as a family."
Please fill in your e-mail so we can share with you our top stories!