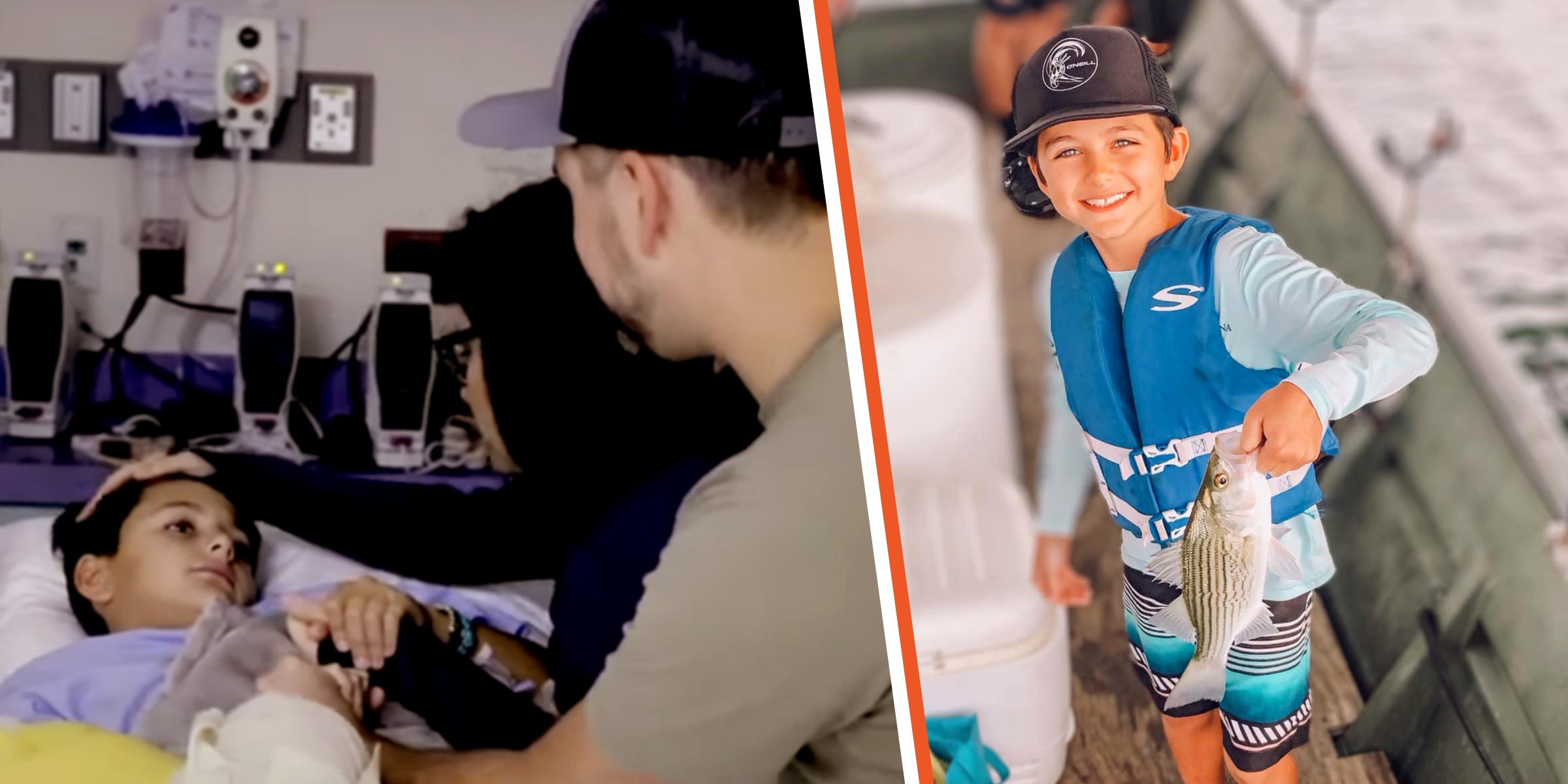 Jameson Jr., Jameson Sr. and Mary Reeder| Jameson Jr. | Source: facebook.com/joshuareeder1 | youtube.com/GoodMorningAmerica
Boy Who Said 'Jesus Will Save Me' after Shark Attack Is 'Happy to Be Alive' despite Losing a Foot

Jameson Reeder Jr. is only 11 years old but has faith big enough to sustain himself and his family. This young man who hung on to his belief that Jesus would save him following a shark attack continues to be grateful despite losing a foot.
A few weeks ago, The Reeders, including their father, mother, and four kids, Jameson Jr., Noah, Nehemiah, and Eliana, had a typical family routine.
They did not have to visit the hospital or become familiar with some medical terms. But all that changed following a bite from a nine-foot bull shark that their eldest child, Jameson Jr., suffered while snorkeling in the blue waters of the Florida Keys.
"The intensity and the ferocity of the bite were devastating ... This was a nine-foot bull shark, close to 500 pounds, thrashing a 70-pound ten-year-old boy around in the water, enough to take his life," Jameson Sr said.
Thankfully, he was saved by a nurse in a speedier boat, who had a marine first aid kit, and later taken to the Miami Children's Hospital, where he has undergone four surgeries.
Even before his journey to recovery, Jameson Jr. was convinced that Jesus was by his side. After the bite, he confidently blurted, "Jesus will save me."
It has been a few weeks since the accident, and despite the surgery and pains that come with the process, the younger Jameson is still hopeful and grateful for being alive.
Jameson Jr's Faith Is Unshakable
Jameson Jr., the son of a pastor, was 10 when he was attacked by the shark. Following the incident, a lot changed in his life. First, his routine: he now uses a wheelchair following the amputation.
Despite his fears, Jameson Jr. is optimistic about his future. The ardent baseball fan and player still spends time with his friends and tries to fit into his normal routine.
Secondly, the young man celebrated his 11th birthday during his time at the children's hospital. His family rallied around to support him as they presented him with gifts and a Star Wars-themed cake.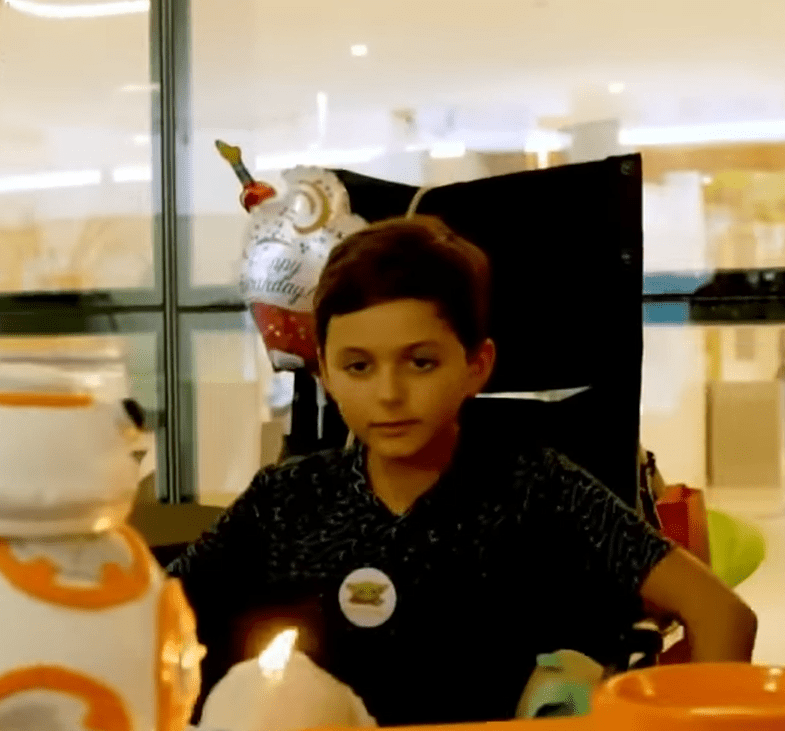 Jameson Jr. celebrating his 11th year birthday in the hospital. | Source: youtube.com/Good Morning America
Despite the transition, his faith has remained unwavering. The 11-year-old confessed during an exclusive interview with GMA that he is not pleased about his missing foot but is "happy to be alive."
Such hope has impacted his family. His mother, Mary Reeder, admitted that her son's strength is overwhelming. "He's stronger than I could ever be after that, just the positivity and his faith,'' she said.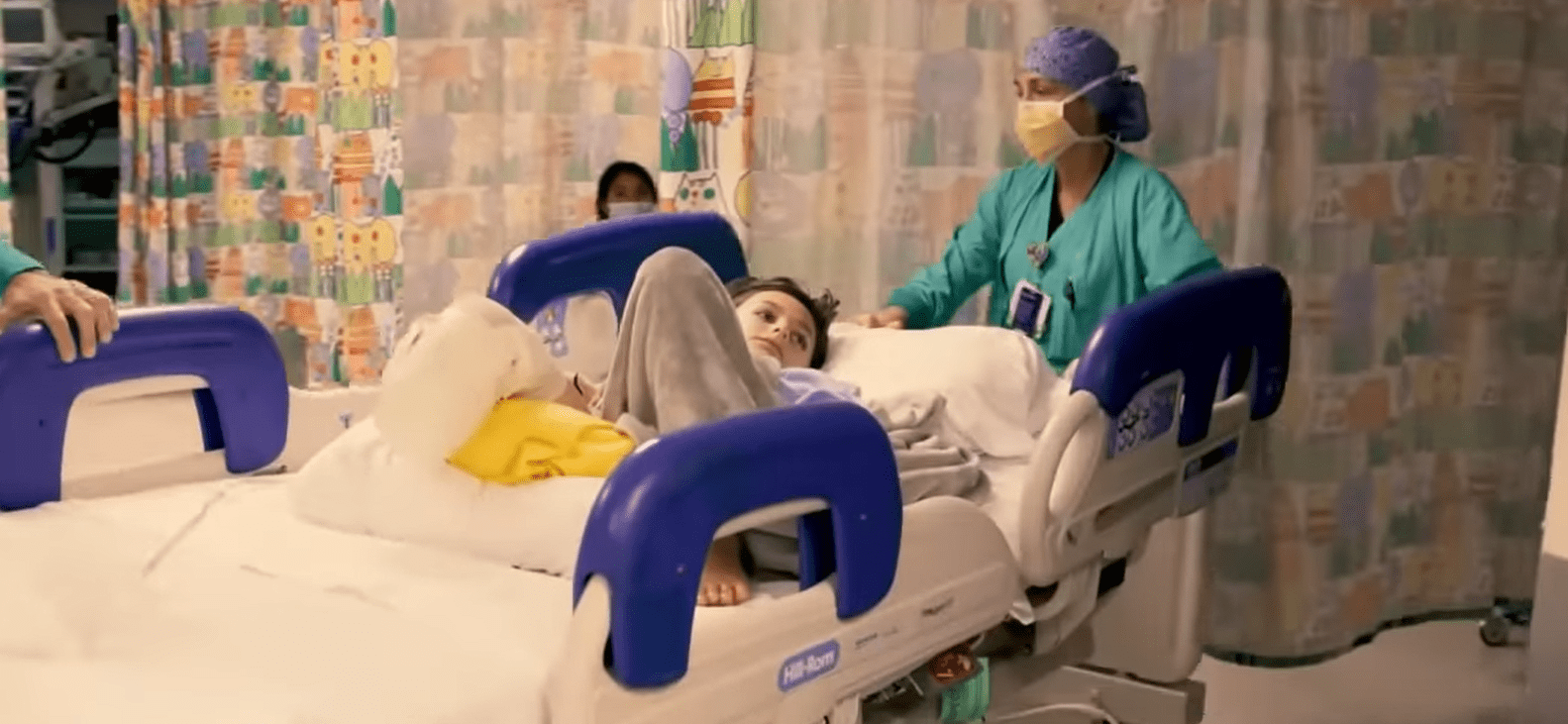 Jameson Jr. lying on the hospital bed. | Source: youtube.com/Good Morning America
The Reeders Recalled How They Felt during the Accident
In the same interview, the family poured out their hearts while reminiscing about the event that changed their lives forever. Mary explained that they had all gone into the water in a boat.
But Jameson Jr., who is passionate about swimming, went ahead to enjoy the cool blue water as he snorkeled with pool noodles. Suddenly, he began to motion for help with his hands while shouting at the same time.
The intensity of his pain did not dawn on the parents as they did not notice anything. However, it did not matter — they saw that he called for them, and they attempted to help him.
While recounting the incident, Jameson Sr. admitted that he was scared and was not sure if his son would return alive. Yet, before he parted with his son, who was being taken to the hospital, he muttered, "go save my son's life."
Jameson Jr. maintained his positivity and hopeful words after the surgeries, which influenced his parents. Like Mary, her husband is in awe of their son's calmness.
The father-of-four also believes that their son's life is a miracle. Also, with this experience, he maintained that life is a precious gift. In his words:
"We shouldn't have our son. He should not be alive through what he's gone through, and the fact that he is is just a reminder of how short and fragile life is."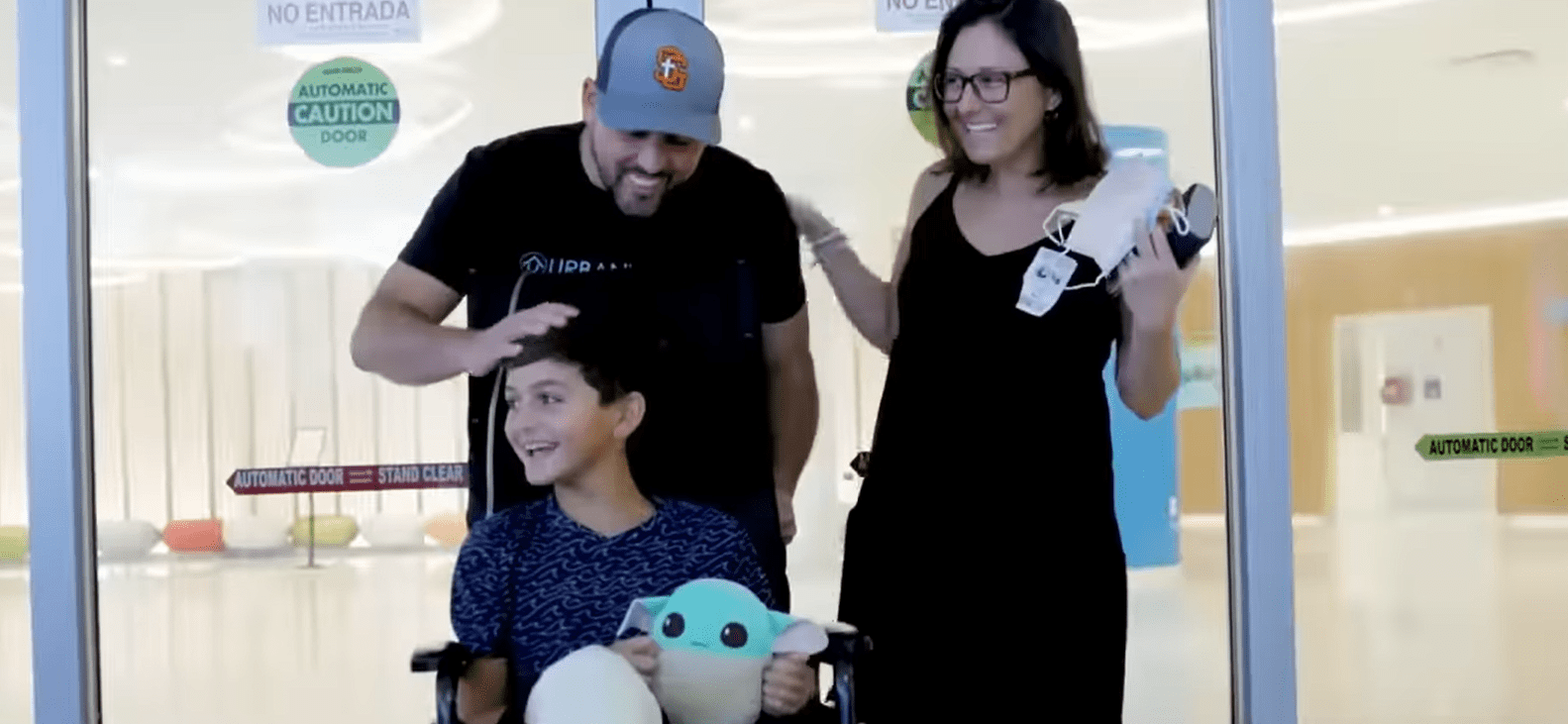 Jameson Jr. and his parents. | Source: youtube.com/Good Morning America
Jameson Jr. Is Confident about His Future
Throughout his journey to recovery, Jameson Jr. has been grateful and puts on a brave face. However, sometimes, he lets his expectations weigh him down.
The 11-year-old, who is learning how to use a walker and still feels tingling pain in his amputated foot, told the GMA correspondent that he wants to be normal again.
In a sharp response, the interviewer corrected the young man, telling him he was normal. Despite his fears, Jameson Jr. is optimistic about his future.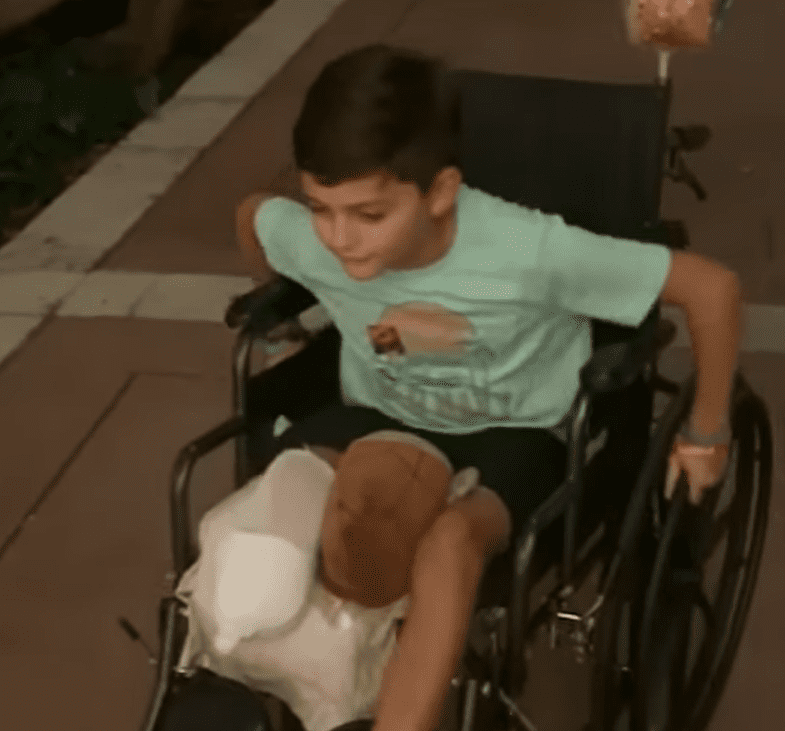 Jameson Jr. on the wheelchair. | Source: youtube.com/Good Morning America
The ardent baseball fan and player still spends time with his friends and tries to fit into his normal routine. When asked about prosthetics, he excitedly shared:
"Yes, getting my prosthetics, getting back in the ocean, I wanna get back in the ocean."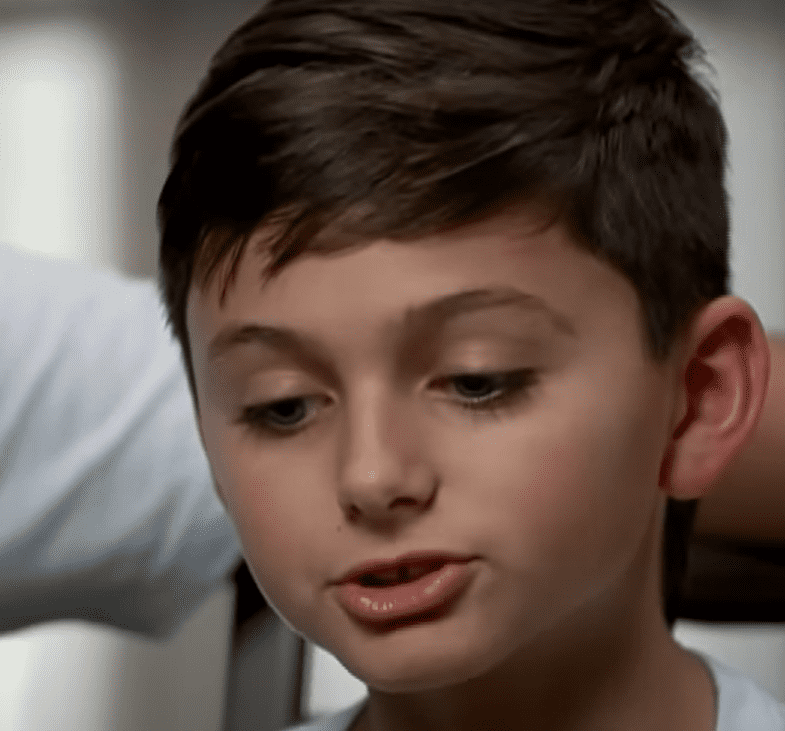 Jameson Jr. speaking in an interview. | Source: youtube.com/Good Morning America
Comments from Supporters
Jameson Jr's story has also influenced people around him and those who have never met him.
The family enjoys the support of their well-wishers who have offered help by donating funds via the GiveSendGo fundraising page. There have also been encouraging online comments, some of which read:
"Sending all the love and hugs and prayers to the whole Reeder family. God will make a powerful testimony for Jameson Jr. to share for the rest of his life! Love you all deeply!"

- (@Shelley White Makohon) August 14, 2022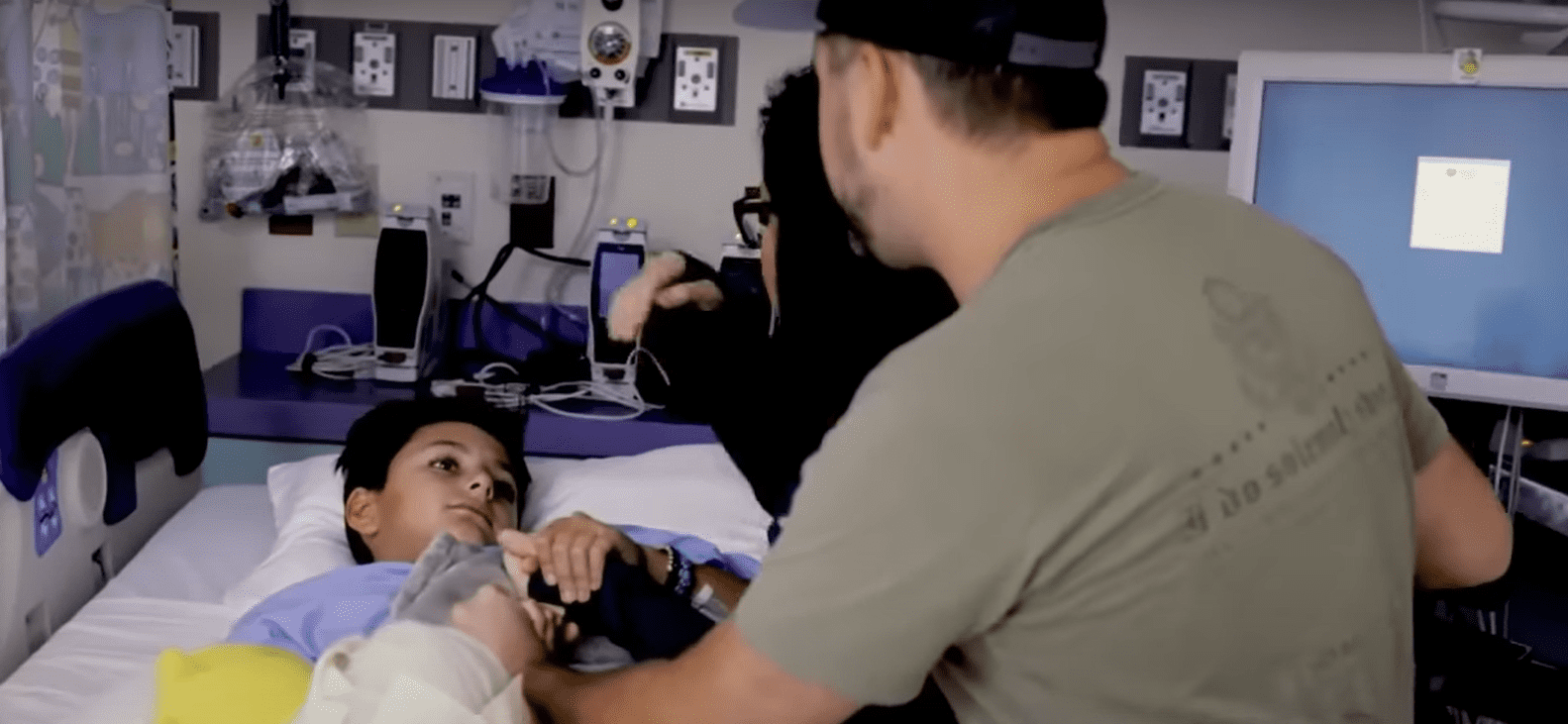 Jameson Jr. on the hospital bed with his parents by his side. | Source: youtube.com/Good Morning America
"Praying so hard for you all. Begging God for protection and healing. Please keep us updated."

- (@Alicia Wolfe) August 14, 2022
"God takes our deepest tragedies and turns them into a total triumph of His grace. Praying for Jameson and the whole Reeder family."

- (@Stephanie Reinhart) August 15, 2022
From day one, Jameson Jr. encouraged himself to live life irrespective of what it threw at him. He revealed that the first words he declared when he got out of the hospital were "I'm back."
Indeed, for a few weeks, he has returned to his home, parents, siblings, and friends. Even though he may have to get used to a new routine while enjoying some of his old ones, Jameson Jr. seems ready to take on the task.
Please fill in your e-mail so we can share with you our top stories!
The information in this article is not intended or implied to be a substitute for professional medical advice, diagnosis or treatment. All content, including text, and images contained on news.AmoMama.com, or available through news.AmoMama.com is for general information purposes only. news.AmoMama.com does not take responsibility for any action taken as a result of reading this article. Before undertaking any course of treatment please consult with your healthcare provider.