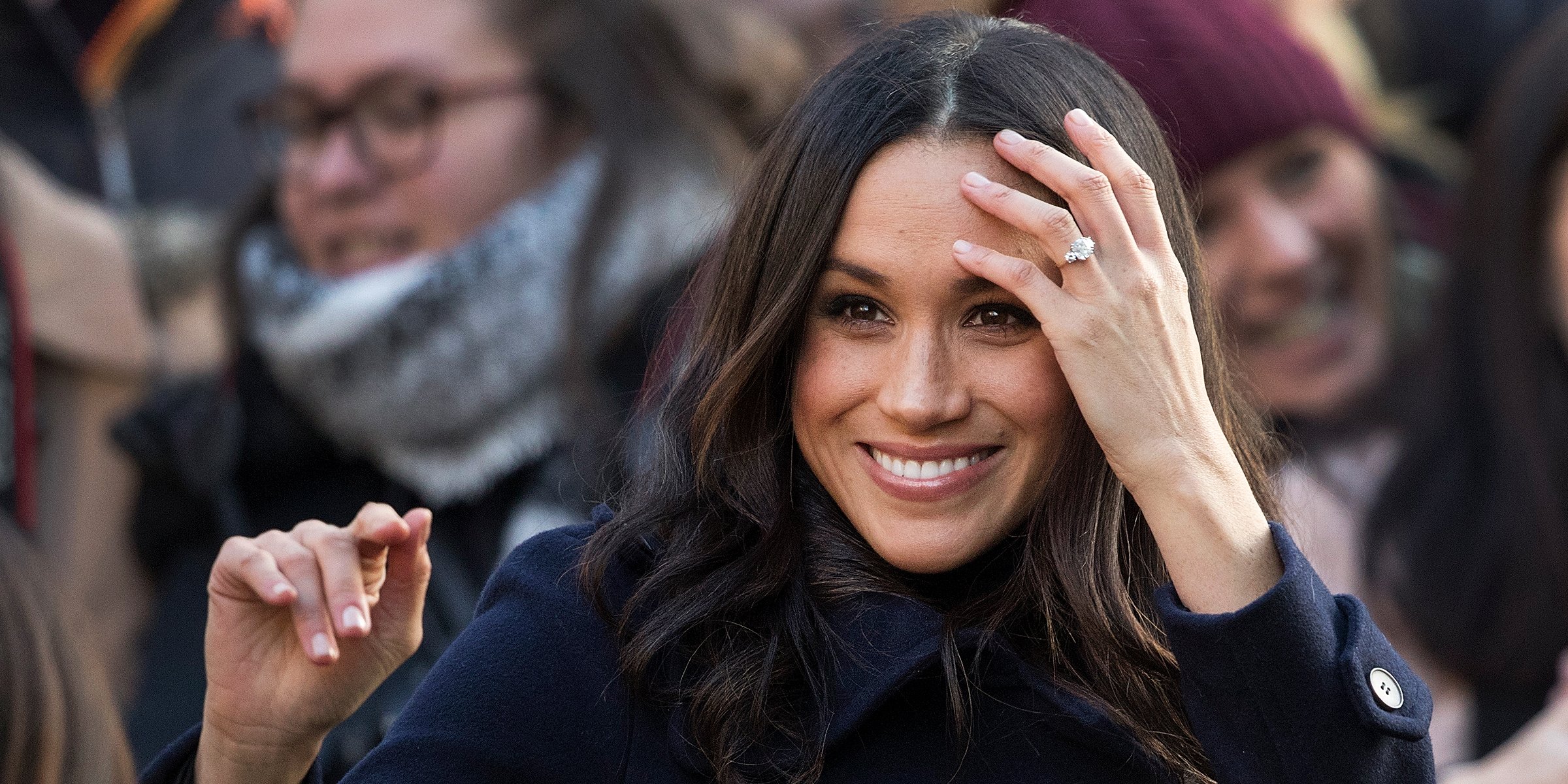 Meghan Markle | Source: Getty Images
Who Are Meghan Markle's Ex-boyfriends? Her Dating History before Prince Harry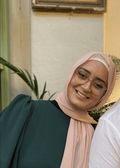 Meghan Markle had found her happily ever after with her husband, Prince Harry. The pair were introduced to each other by a mutual friend in 2016. Two years later, they tied the knot in an elaborate ceremony as millions worldwide watched.
The married couple is building their family life away from the royals as they move back and forth between the U.K. and North America. The couple reportedly signed a deal with Netflix and plan to star in a docu-series.
The parents of Archie Harrison and Lillibet Diana have walked away from their roles as senior members of the royal family. However, before Prince Harry came along, Meghan Markle had dated several men.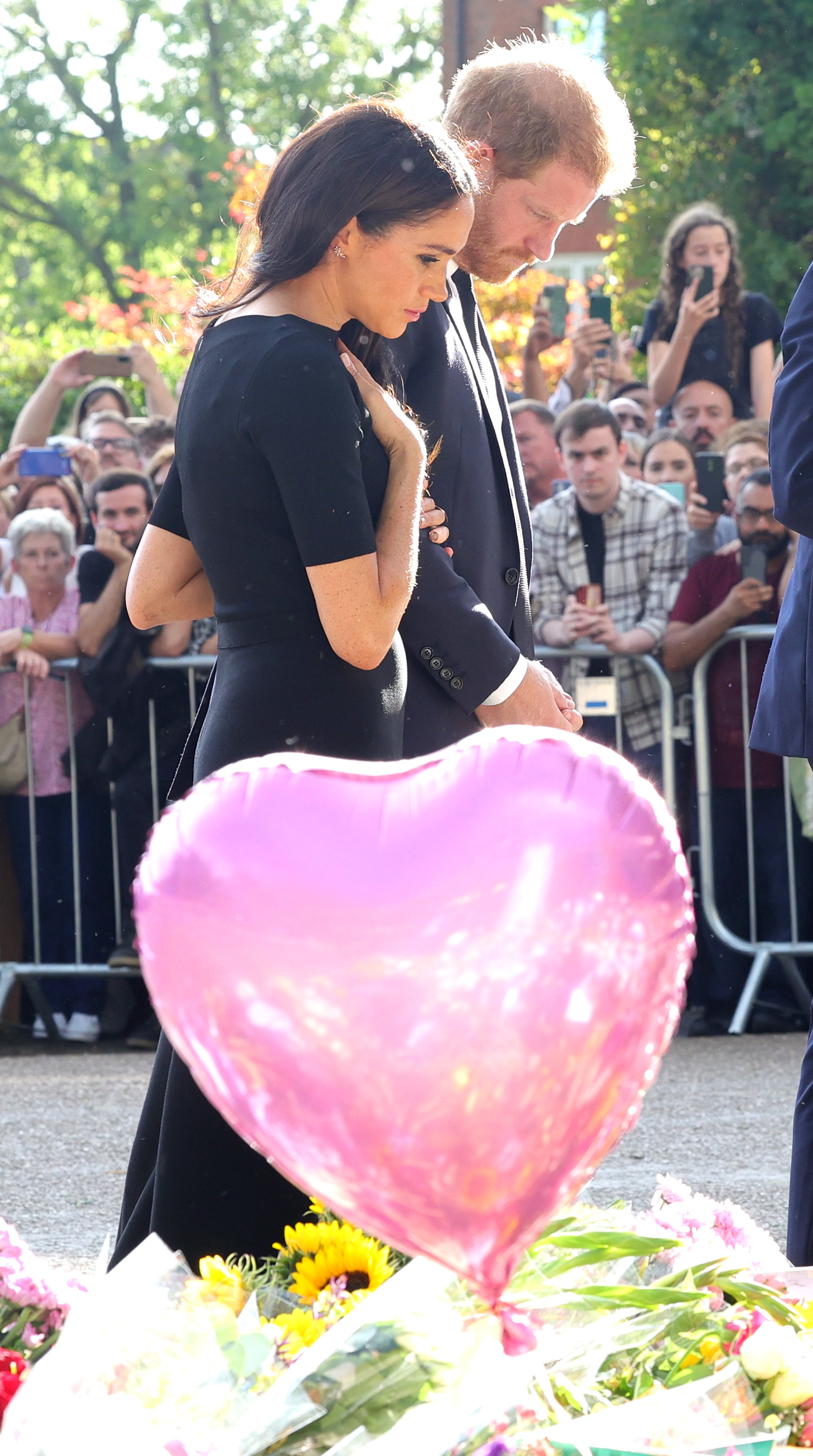 Prince Harry, Duke of Sussex, and Meghan, Duchess of Sussex arrive to view flowers and tributes to HM Queen Elizabeth on September 10, 2022, in Windsor, England. | Source: Getty Images
Simon Rex
British tabloids spread the rumor that Simon Rex and Markle had been involved, claiming they went on a date in 2005. Rex debunked the gossip and said that nothing had happened. The "Red Rocket" actor mentioned they met on set and had lunch. That was it.
Years later, he also revealed that the British press offered him money to embellish the completely platonic lunch he had with Markle back in 2005. Rex refused but stated that he was presented with a lot of money. In fact, $70,000 worth. The actor said:
"I really needed the money. But I'll be on food stamps before I do that."
Rex turned down the offer, even though he could have done with the money. Rex was reportedly broke at the time. According to Us Weekly, Markle reportedly wrote Rex a thank-you note, which Rex had framed and hung in his home.
Trevor Engelson
Trevor Engelson was Markle's first husband. The pair met in 2004 and dated for six years. Engelson popped the questions, and Markle said yes. The couple said, "I do," at a barefooted Jamaican wedding in 2011.
Their wedding was a four-day affair in front of 102 guests. The ceremony itself was reportedly over before it even started. Everyone who was there just wanted to hit the dancefloor and party.
However, their marriage didn't last long as they separated two years later, in August 2013. Markle and Engelson filed for divorce reportedly due to "irreconcilable differences." Despite their six-year relationship before marriage, things started going south after the wedding.
According to Popsugar, the two struggled with long distances as Markle was in Toronto while Engelson was in Los Angeles. While their total time together was almost a decade, they never had children.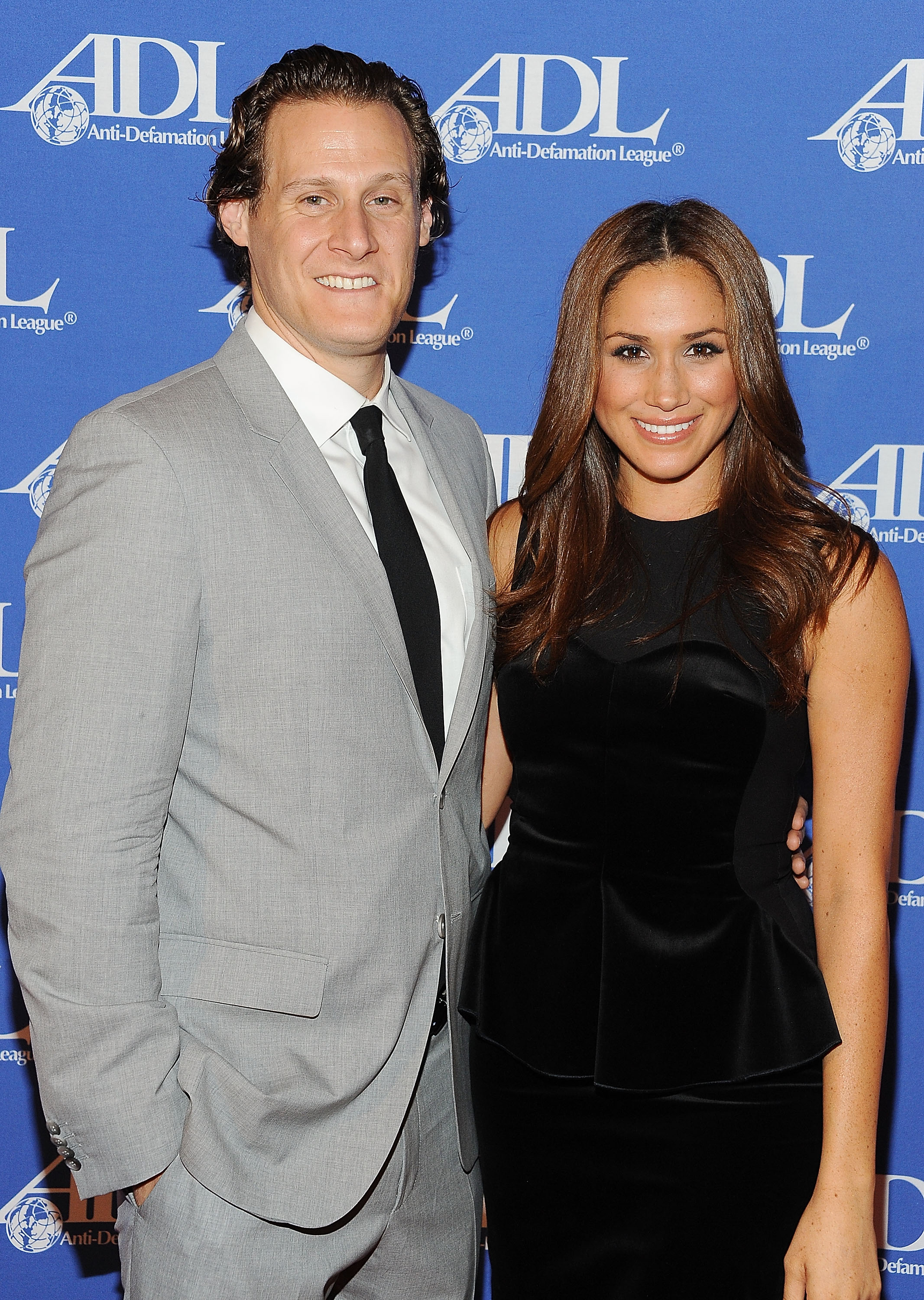 Trevor Engelson and Meghan Markle arrives at the Anti-Defamation League Entertainment Industry Awards Dinner at The Beverly Hilton hotel on October 11, 2011, in Beverly Hills, California. | Source: Getty Images
Rory McIlroy
A year after her divorce from Engelson, Markle was rumored to be dating pro golfer Rory McIlroy. As the rumors swirled, however, Markle was already in a relationship with a chef. To date, the former "Suits" star and golfer had not confirmed their romance.
Markle's chef boyfriend was reportedly suspicious of their relationship and had asked her whether she was having an affair with McIlroy on several accounts.
Remember the Ice Bucket Challenge? That's how the two met. McIlroy nominated Markle for the challenge to raise money for motor neuron disease. She reportedly insisted that he come to her friend's apartment in New York to do it himself – which he did.
The two reportedly had drinks after at the hotel where he was staying. The Fitzpatrick Hotel's owner, John Fitzpatrick, spotted them having a drink. The owner invited the two to dinner at Cipriani with 20 friends.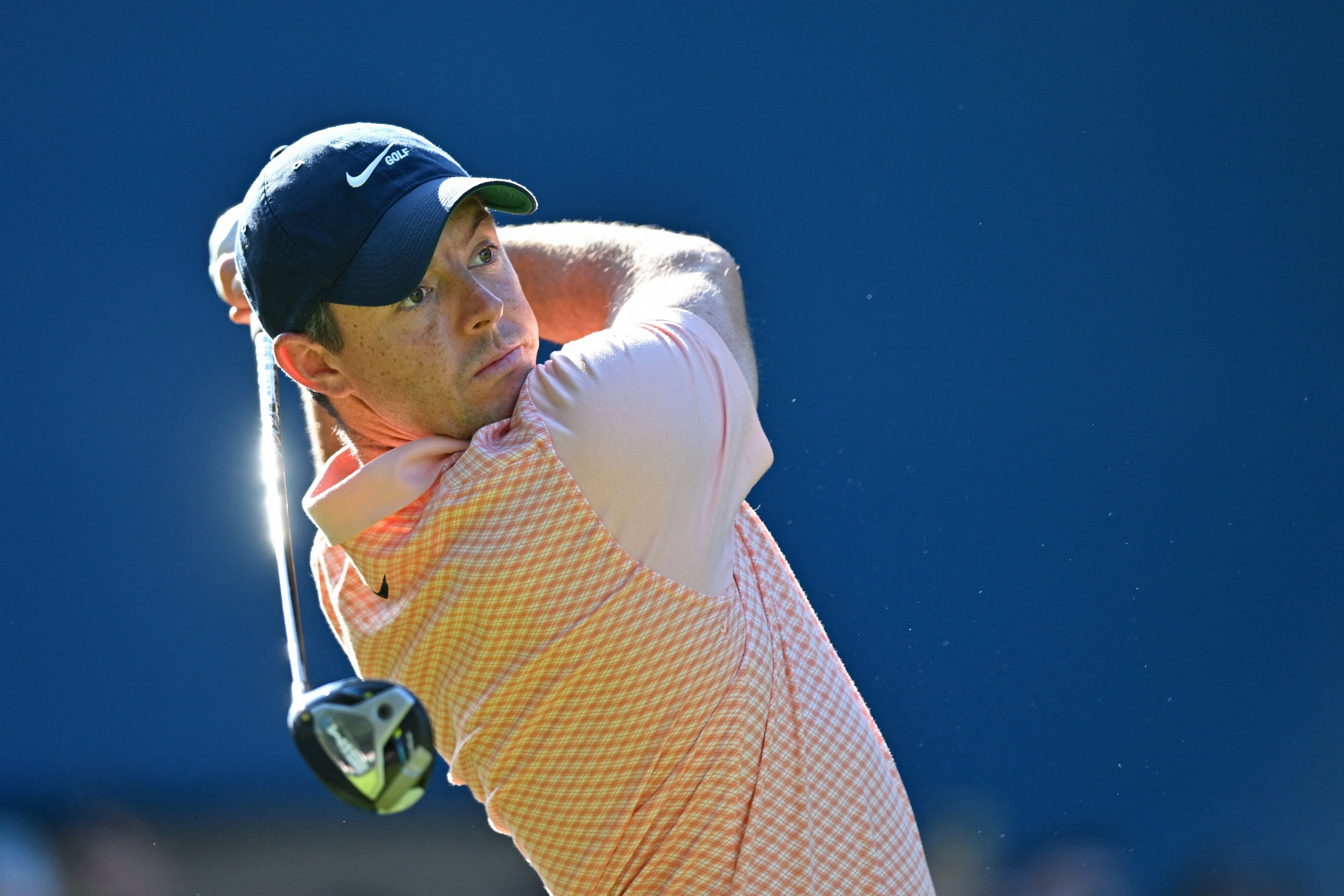 Rory McIlroy on day 2 of the BMW PGA Championship at Wentworth Golf Club on September 10, 2022. | Source: Getty Images
A week later, Markle went back home to Toronto. While there, she took to her – now-disabled – blog "The Tig," where she gushed about McIlroy. She raved about the pro golfer in her blog and wrote:
"The most endearing quality of [McIlroy] is his character – as real and honest as they come, appreciating a simple smile, never shunning a fan photo, enjoying a plate of pasta with veal ragu, and expressing a love for his parents that is rarely seen in men his age."
In his new book, "Revenge: Meghan, Harry and the War Between the Windsors," Tom Bower wrote that Markle consciously used McIlroy's fame and friendship to promote herself. She later confessed to setting up a paparazzi photo or leaking information to the press.
Markle's chef boyfriend was reportedly suspicious of their relationship and had asked her whether she was having an affair with McIlroy on several accounts. Each time, Markle denied it and insisted that their friendship was purely platonic.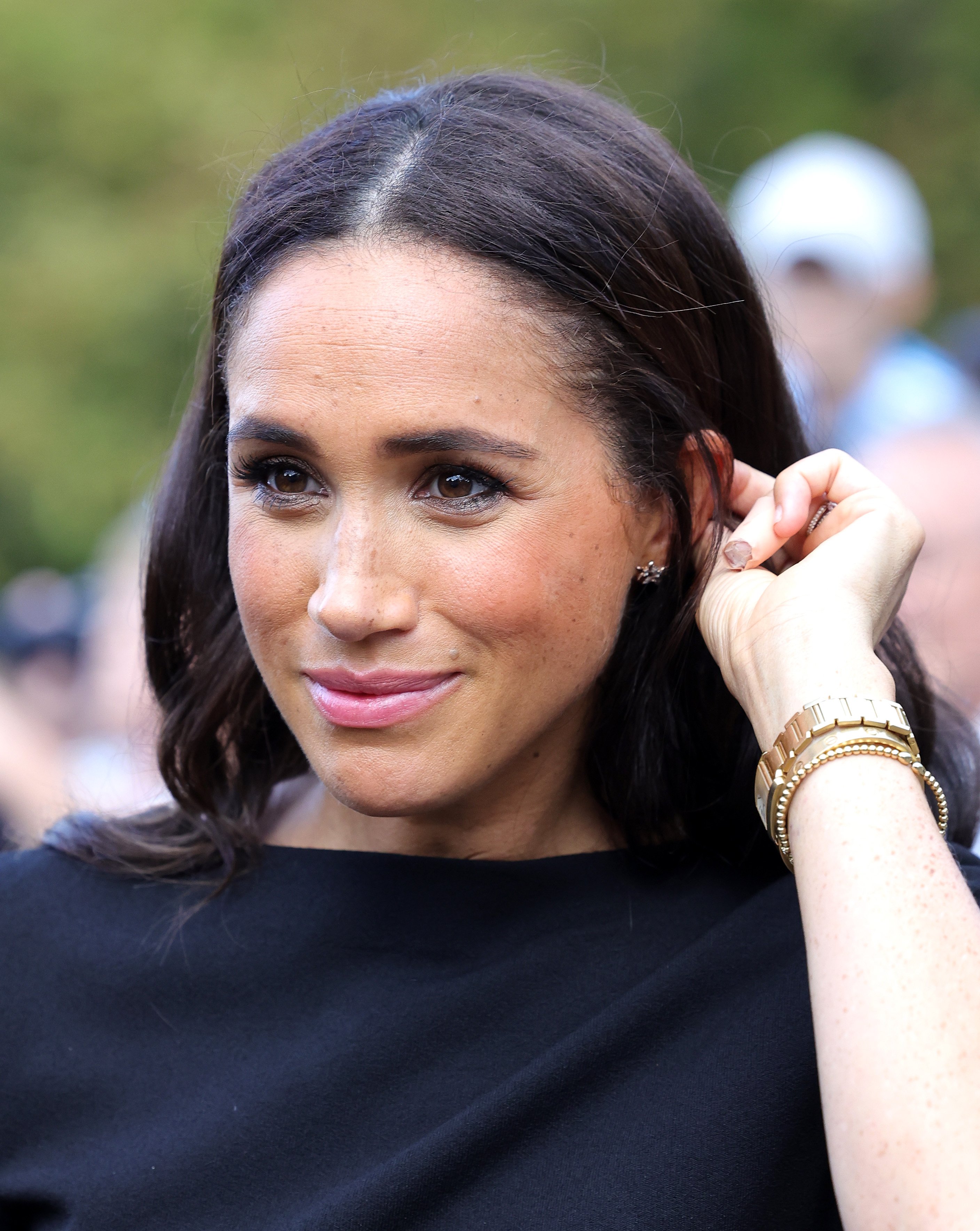 Meghan, Duchess of Sussex meets members of the public on the long Walk at Windsor Castle after viewing flowers and tributes to HM Queen Elizabeth on September 10, 2022 in Windsor, England. | Source: Getty Images
Cory Vitiello
At the time, Markle was dating and lived with Cory Vitiello – her then-boyfriend. Vitiello is a Canadian chef and restaurateur. The pair hit it off after Markle sang his restaurant's praises on her blog. They met in 2014, clearly having left a lasting impression on Vitiello.
The two clicked and dated for almost two years. The following year Markle spent Christmas with Vatiello's family. His mother spoke about Markle and said:
"[Markle] is a lovely, lovely woman. Very intelligent, very bright, and very caring. She has a warm and genuine personality."
Vitiello and Markle were reportedly still together when the former actress met the Duke of Sussex in 2016. Two weeks after Markle and Prince Harry's first meeting, the Duke secretly traveled to Toronto to see Markle again.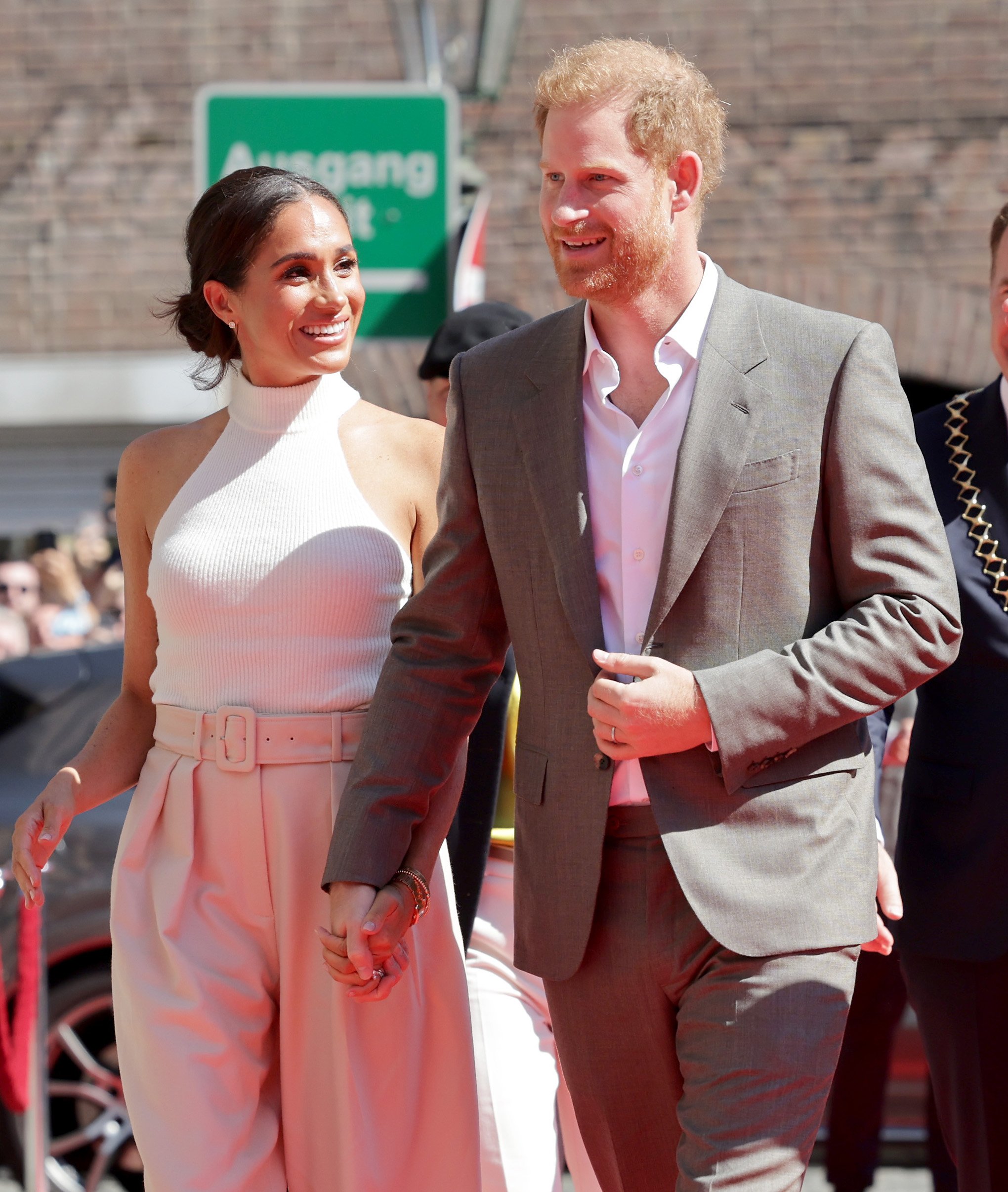 Prince Harry, Duke of Sussex and Meghan, Duchess of Sussex arrive at the town hall during the Invictus Games Dusseldorf 2023 - One Year To Go events, on September 06, 2022, in Dusseldorf, Germany. | Source: Getty Images
According to Meawww, when Prince Harry returned to London, Markle was reportedly encapsulated by him. Before she called things off with Vitiello, Markle confided in friends about their relationship. Markle reportedly regretted how quickly their relationship developed.
Their breakup was not because of Prince Harry; instead, it was because Meghan Markle and Vitiello weren't on the same page regarding commitment.
Please fill in your e-mail so we can share with you our top stories!