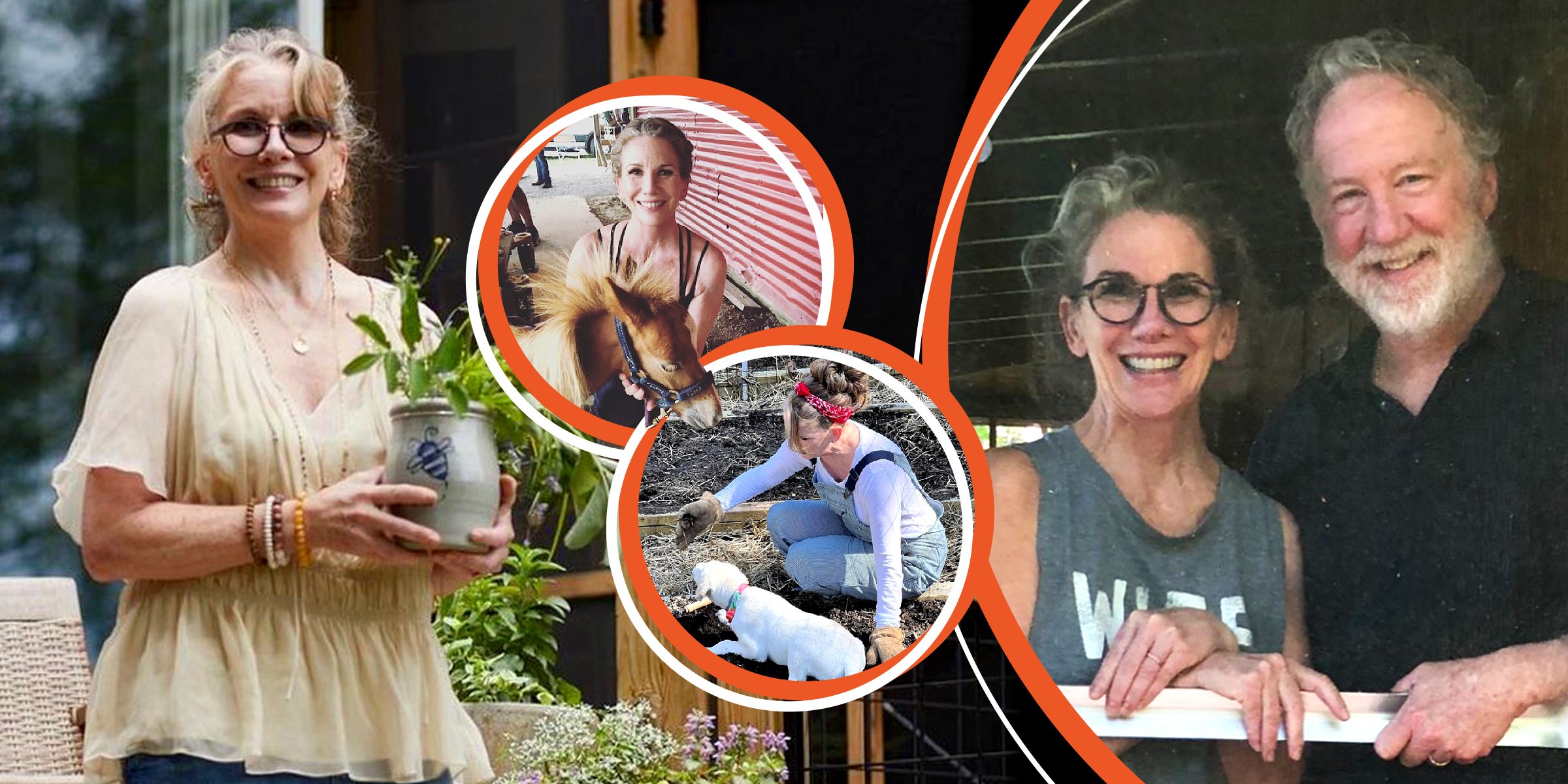 Melissa Gilbert | Melissa Gilbert with her husband Timothy Busfield | Source: Instagram/Melissa Gilbert
Melissa Gilbert Lives on a Budget with 3rd Husband — Inside Her $98K Mountain Cabin

Despite a successful Hollywood career, actress Melissa Gilbert always desired life on the farm. She finally got to live her dream when she married her third husband and moved into a dilapidated mountain cabin. Today, she is happy and at peace with her farm life, where she grows her own vegetables and rears chicken.
Melissa Gilbert hit the spotlight as a 9-year-old when she appeared as Laura Ingalls Wilder, the second oldest daughter of Charles Ingalls (played by Michael Landon), on the NBC series "Little House on the Prairie".
First aired in 1974, the TV series depicted the Ingalls living on a farm in Plum Creek near Walnut Grove, Minnesota. There were chickens and cows; Laura even had a horse named Peanuts. She loved the role and always wanted to live on a farm like her character.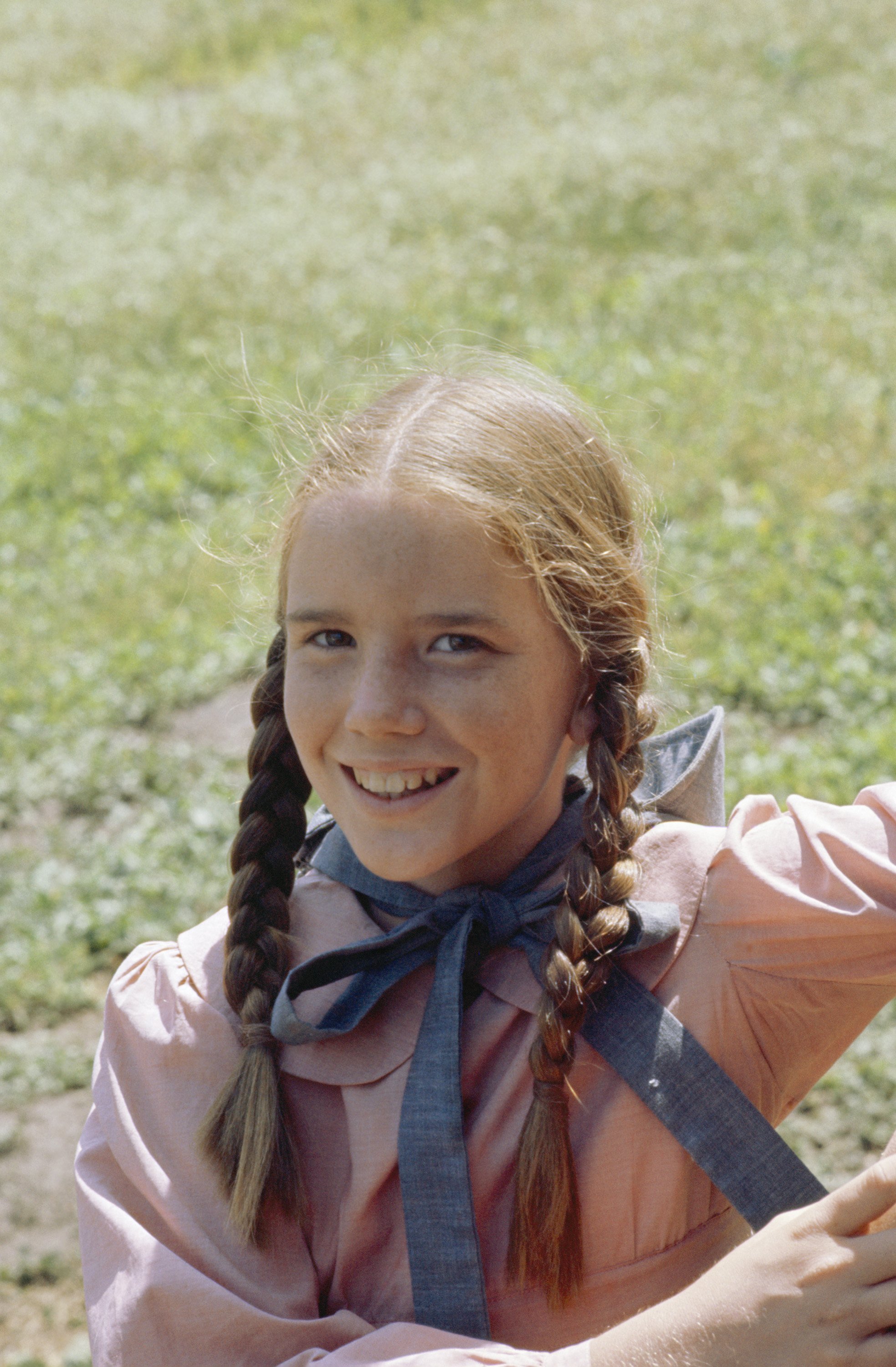 Melissa Gilbert as Laura Ingalls on "Little House on the Prairie" | Source: Getty Images
Decades later, Gilbert's life appears to have gone full circle as she lives on a farm, growing her own vegetables. However, before transitioning from a city girl to her farm life, she lived a typical Hollywood life.
The industry posed unending pressure on actresses and actors to stay young and valued the outside considerably more than the inside. Gilbert admits that she got caught up in a cycle of trying to remain young if she was to stay relevant in the business.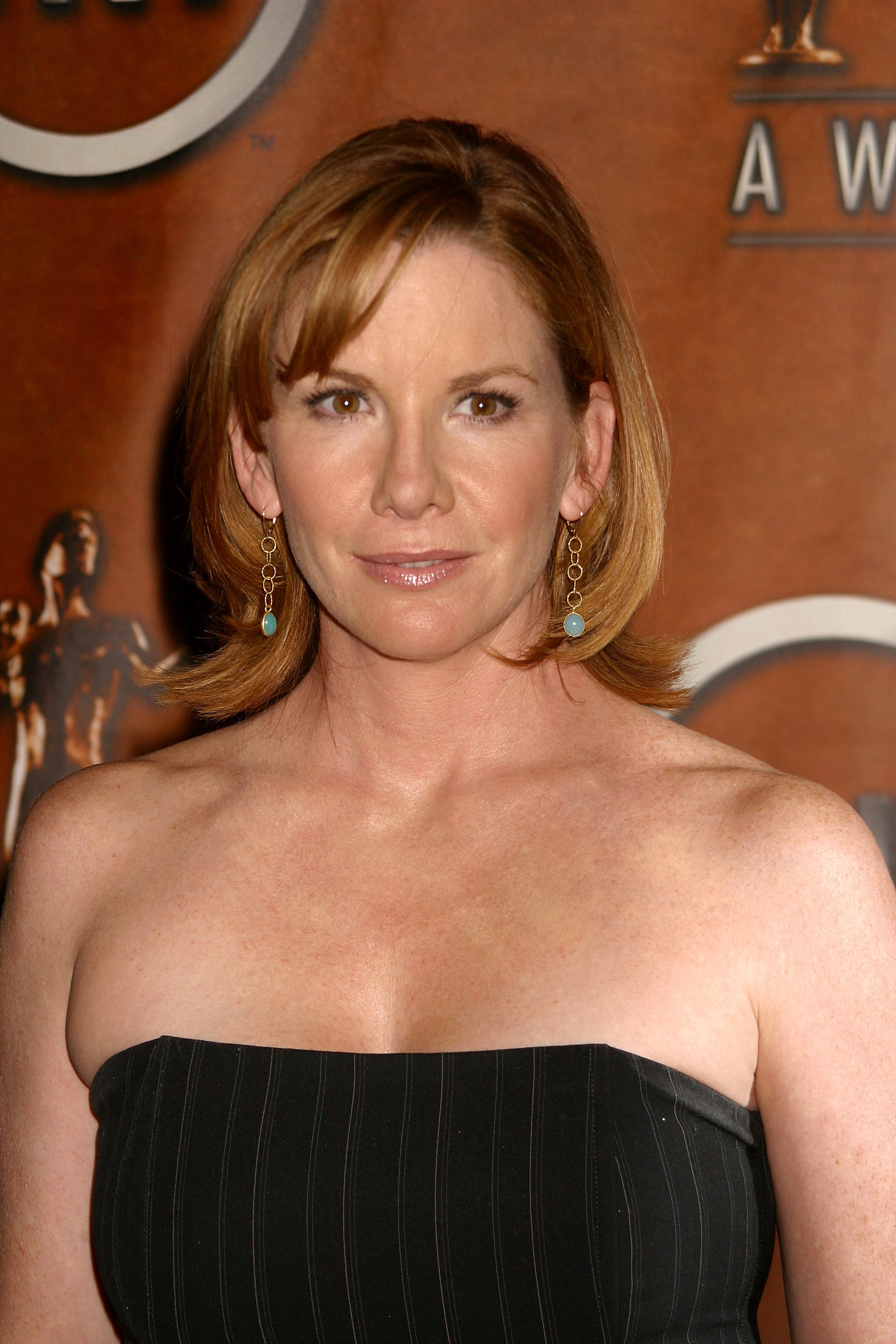 Melissa Gilbert at the Pacific Design Center's SilverScreen Theater in West Hollywood on January 15, 2004 | Source: Getty Images
However, she began to realize she was living an undesirable life when her second marriage was on the verge of collapse. After several years of trying to enhance her physical appearance with Botox, fillers, and recolored hair, she decided that that was not the life she wanted for herself. She says:
"I finally woke up and went, 'What am I doing? I look like a carrot top, and I'm not happy".
The only way out for her was to leave Los Angeles "to actually age", and she needed somewhere she could do that. Luckily, following the end of her second marriage to Bruce Boxleitner, she met a man that was after her heart.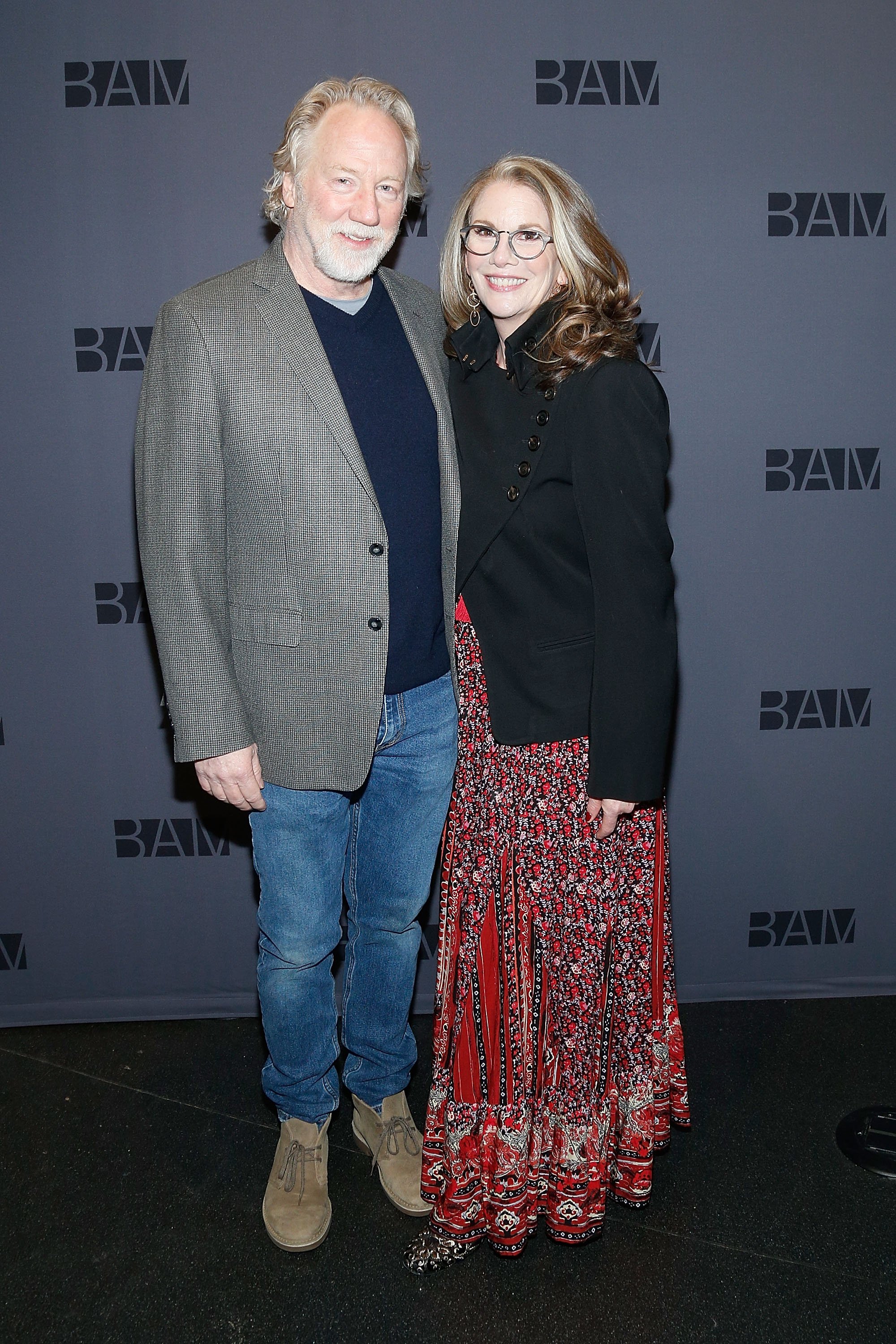 Actor Timothy Busfield and actress Melissa Gilbert attend the opening night party for "Medea" at the BAM Harvey Theater on January 30, 2020 in New York City | Source: Getty Images
Timothy Busfield was also freshly divorced when they met, and the two hit it off. The "Striking Distance" actor was looking to relocate to Michigan after his bruising divorce, and the two decided they would move there together.
It was the first step to finding happiness for the lovebirds, especially for Gilbert, who could finally leave her Hollywood life behind and find peace in the country. They moved into a dilapidated cabin abandoned by a hunter.
They Found a Dilapidated Cabin and Made It Home
Gilbert says her husband found a place on Zillow, a real estate marketplace, that looked cute and was listed for a reasonably good price. They went to look at it, and from the outside, it looked "sad".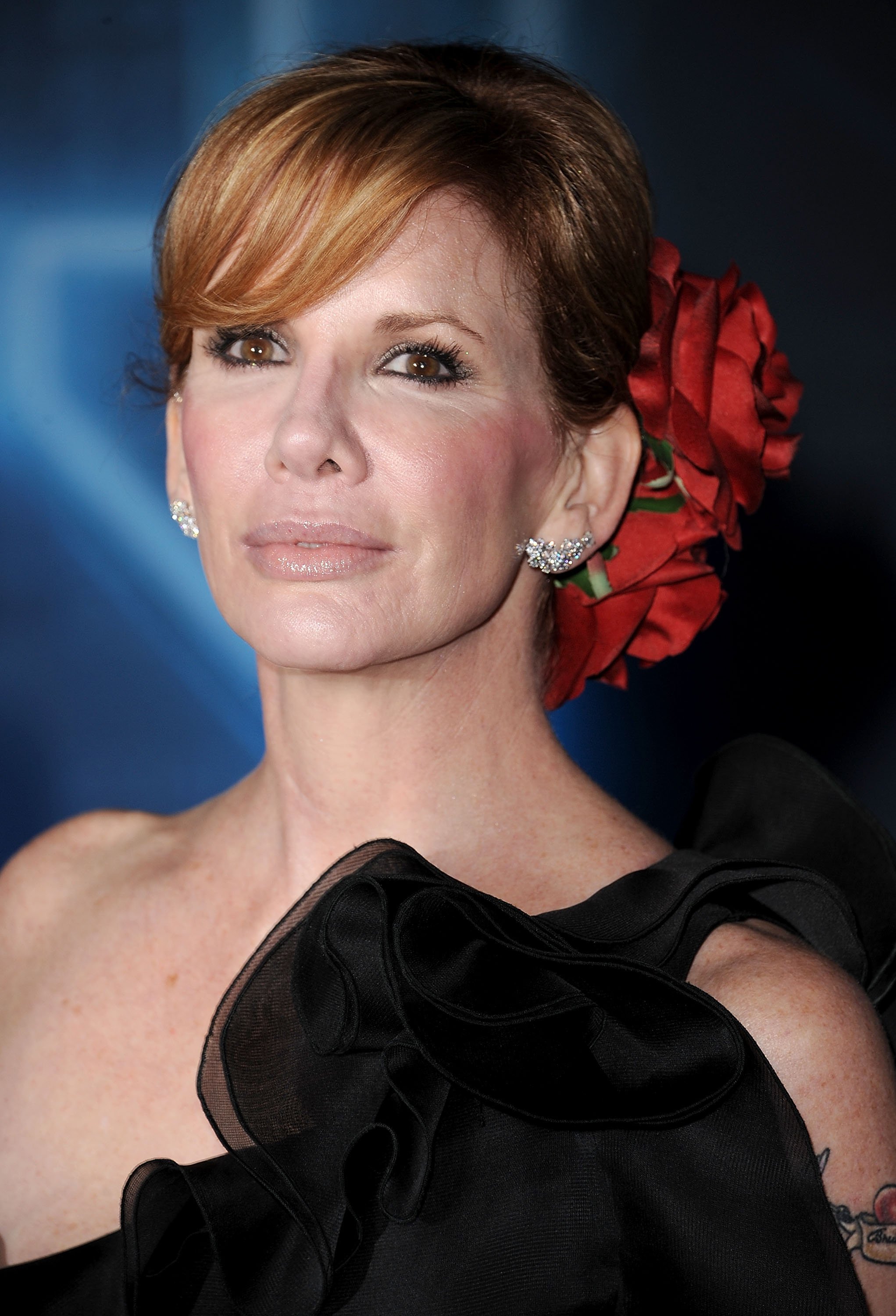 Melissa Gilbert arrives at the premiere of "TRON Legacy" at the El Capitan Theatre on December 11, 2010 in Hollywood, California. | Source: Getty Images
The inside was not any better. It smelled musty and was full of the previous owner's belongings. There were bars of soap and bottles of shampoo in the shower, boxes of cereal in the pantry, and rotting deer heads on the walls.
But despite how inhabitable it looked, Gilbert and Busfield thought it had the potential to be something special, of course, after a lot of work had been done on it. They bought the 14-acre property in upstate New York in 2018, for $98,000, and got to work.
They began renovating the property, adding a boiler, propane tank, and all new plumbing. The home now features a fireplace with plenty of potted plants on the fireplace mantle. The living room has maroon sofas with a bookshelf set in one corner and a wooden staircase leading to the upper floor.
Outside the door is a front porch that features outdoor chairs, potted plants, and a flight of stairs leading to the ground outside. Gilbert, who always desired a farm life, can now freely grow vegetables in her garden. She also has a chicken coup where she rears chickens.
Having forsaken her Hollywood life meant she no longer had a career in acting. In turn, she no longer has money flowing in as it used to, and she has to live frugally.
They Live a Happy and Peaceful Life, Even without Salaries
Growing up in Hollywood, Gilbert never imagined a day would come when she wouldn't have a steady source of income. But giving up Hollywood meant she no longer had a salary and consecutively, no money to spend as she wished.
She and her husband have since learned to live on a budget and subsidize their expenses by growing vegetables and fruits in their garden, and rearing chickens. She says:
"It's different from what I was accustomed to for a good chunk of my life, where I was reckless in my spending habits because the assumption was that it would never go away, and then it started to go away".
Gilbert and Busfield work on a gig-to-gig basis, a far cry from their time in long-running series where they earned big salaries. Contrary to the life many believe celebrities live, the two have a lot to cater to, and with little to no money coming in, they had to budget for everything like everyone else does. She says:
"We live on a budget like [most] people do. We are gig workers. Neither one of us is on a long-running series right now. I was — fifty years ago. I don't know where people think that money's gone".
They grow their food, with Gilbert showcasing her bountiful vegetable harvests on her Instagram. She grows plenty of vegetables and fruits, including strawberries, zucchini, cucumbers, green peppers, and tomatoes. She also farms herbs such as mints and oregano.
Even though a farm life would be a less-preferred livelihood for many celebrities, Gilbert has never been happier. She feels good and peaceful at her farmhouse and with her life. She says:
"I feel really good about where I am in my life right now. I've found this incredible stillness and peace in my life in my home upstate and in myself".
Her farm life may not be what Gilbert had imagined for herself, but she finally found the calm and happiness she had pursued for years, and to her, that is more important than living the demanding Hollywood existence that could have been her life.
Please fill in your e-mail so we can share with you our top stories!