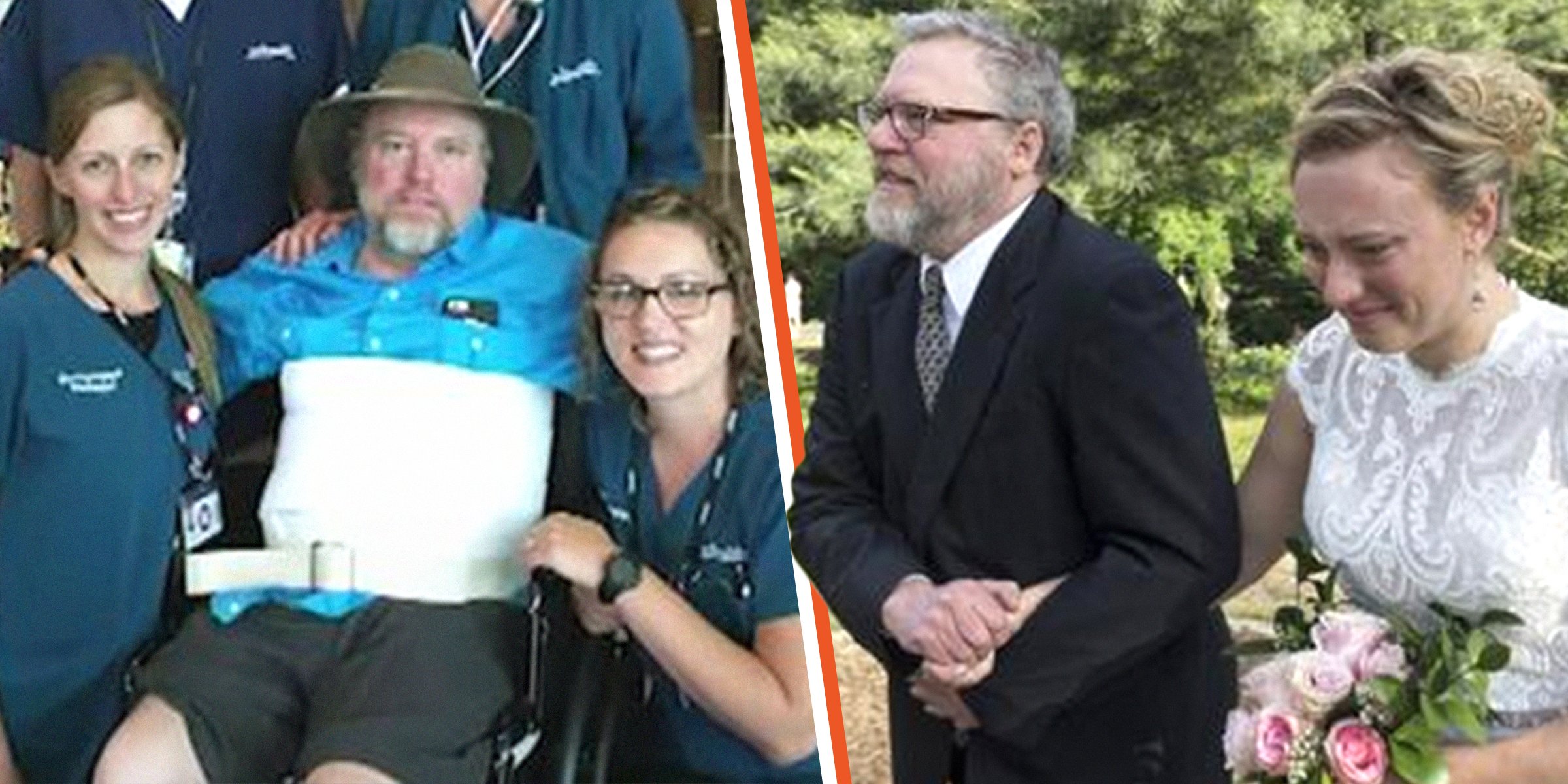 Doug Zirkle and Supporters | Doug Zirkle and His Daughter, Rachel Zirkle Miller | Source: facebook.com/godtv | facebook.com/steamboatpilot
Dad Who Can't Walk Prays to Be Able to Walk Daughter Down the Aisle, Is Healed Right on Time

Miracles happen all the time, and often, they leave us speechless. One man experienced many inexplicable phenomena that strengthened his faith amid unexpected trauma and pain.
Life throws us many curveballs, and some people walk challenging journeys that can either break them or give them newfound perseverance.
For a pastor from Craig, Colorado, an ordinary day in 2017 quickly turned into something unexpected. He was involved in an accident and almost died alone. However, he knew that God was watching over him.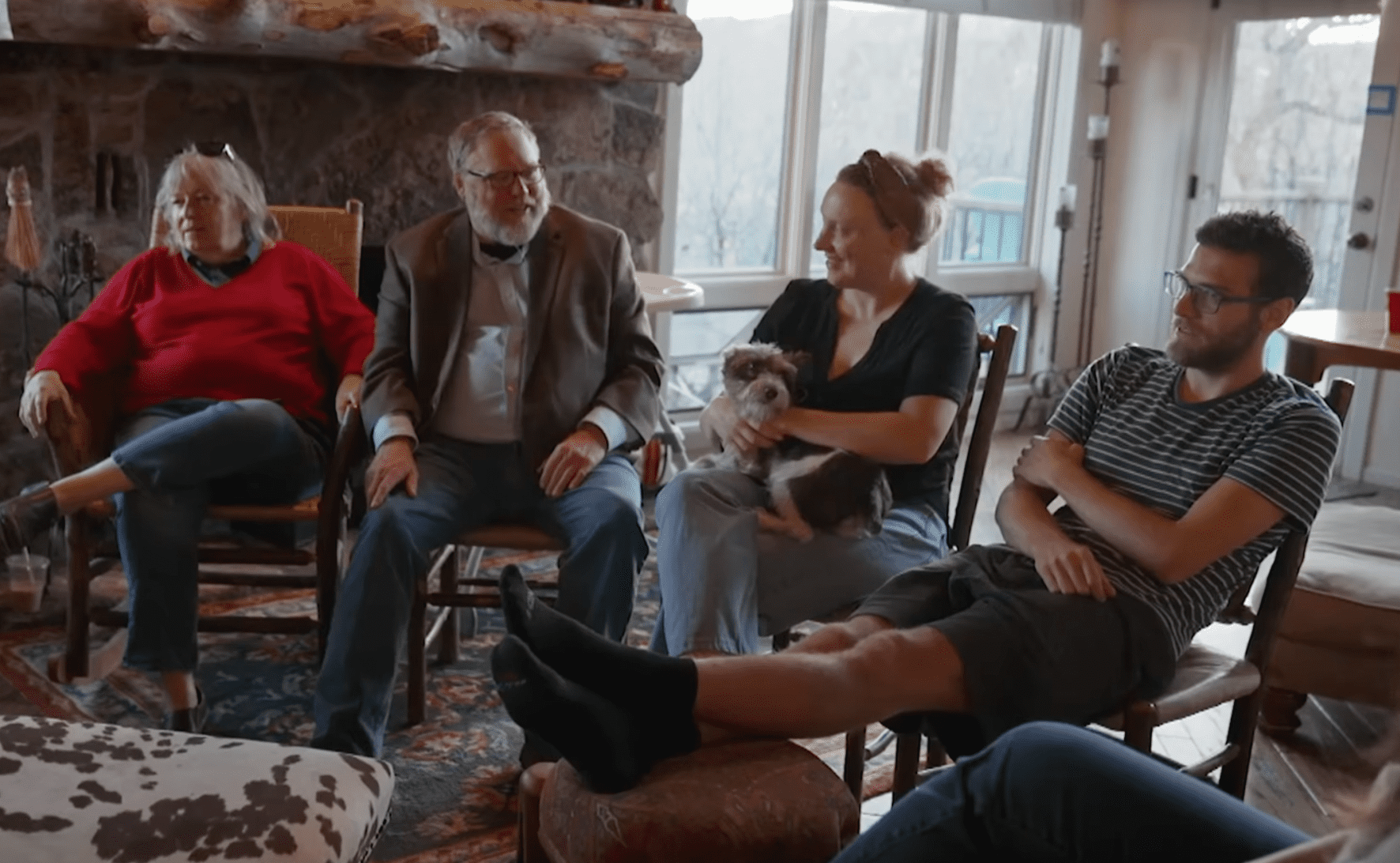 Doug Zirkle and his family. | Source: facebook.com/The 700 Club
She Knew Something Was Wrong
Lisa and Doug Zirkle were a well-known couple in their community, and both had hearts of gold. Doug had been a pastor for two decades and loved his Mission of Grace Baptist Church congregation.
The couple made plans to drop Doug's Jeep at Victory Motors in Craig for minor repairs in July 2017, never imagining that the errand would almost turn into their worst nightmare.
Doug was taken to Craig Memorial Hospital, and because his wife could find him so quickly, he was rerouted to the UCHealth University of Colorado Hospital instead of Grand Junction—this was another miracle.
Lisa left their home ten minutes before her husband, and when he didn't show up at the repair shop, she started to worry. Lisa stated: "When it got close to 45 minutes, I thought to myself, 'Something is wrong.'"
She Started Praying
Lisa got in her car and looked for her husband, thinking he might have rushed off to help someone from church without informing her. When she arrived home, she remembered an app they had loaded onto their phones.
It allowed Lisa to track Doug's location, and that's when her heart sank. He was nine miles west of Craig, and she knew he was in trouble. She started praying for her husband, unaware that multiple miracles had already unfolded. Lisa shared:
"I'm like, 'Lord, what's going on?'"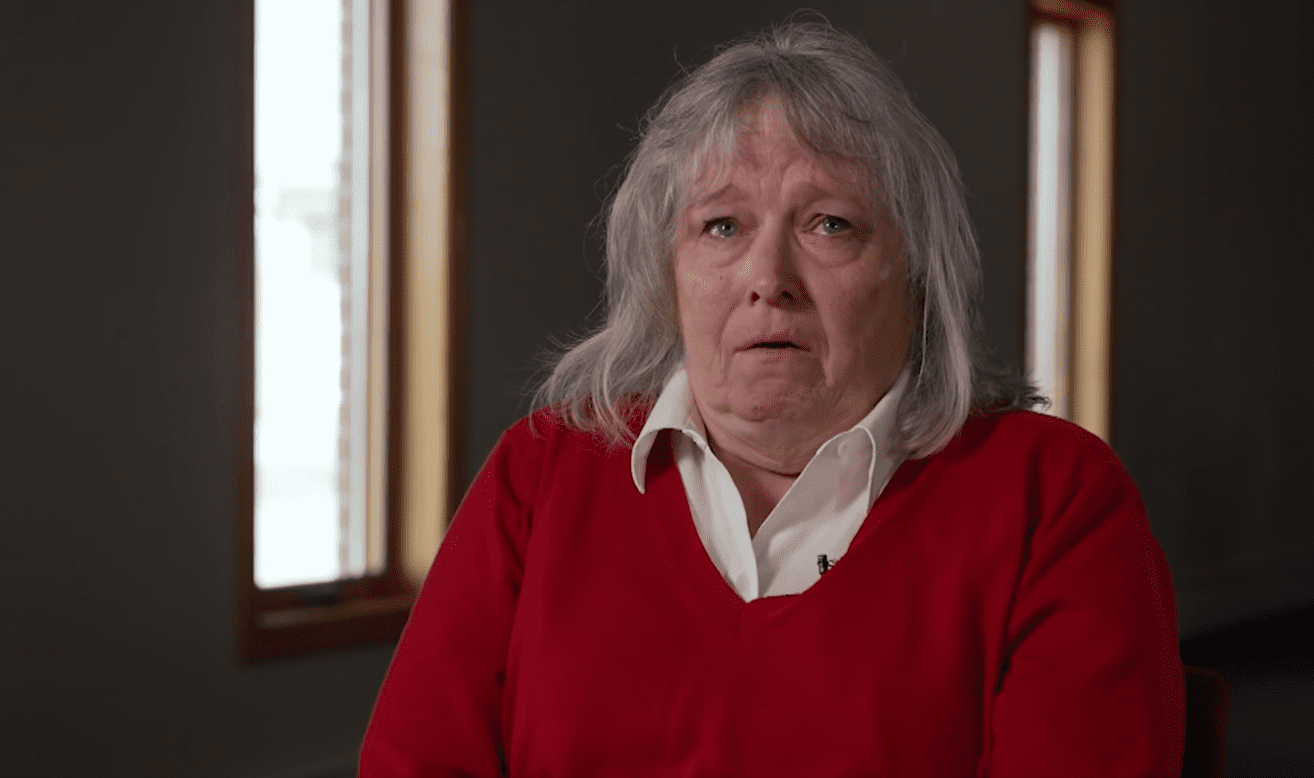 Lisa Zirkle. | Source: facebook.com/The 700 Club
Multiple Miracles Were Unfolding
Dough, a diabetic and recipient of a transplanted kidney, had an insulin reaction while driving, which led to an accident. His Jeep veered over an embankment, leaving his car wrecked and on the brink of an explosion.
He was also in bad shape and close to dying alone. Fortunately, two kind strangers witnessed the accident and immediately jumped in to help. They pulled Doug from the wreck and called emergency services.
He was taken to Craig Memorial Hospital, and because his wife could find him so quickly, he was rerouted to the UCHealth University of Colorado Hospital instead of Grand Junction—this was another miracle.
He Should Have Died
Due to Doug's health condition, he needed to go to a health care facility equipped to handle his diabetes. The UCHealth University of Colorado doctors knew Doug and could treat him best.
The pastor spent more than ten days in the intensive care unit and seven weeks at another care facility. Everyone was grateful and stunned that Doug had survived the ordeal.
A doctor stated: "Your husband should have died, but he didn't." When the pastor regained consciousness, he shared an inexplicable occurrence. Doug said:
"I saw this shining thing. Whatever it was, it seemed to have something to do with God. I was thinking I was dead. Then I woke up to all four of my kids. That's about the sweetest thing you could wish for."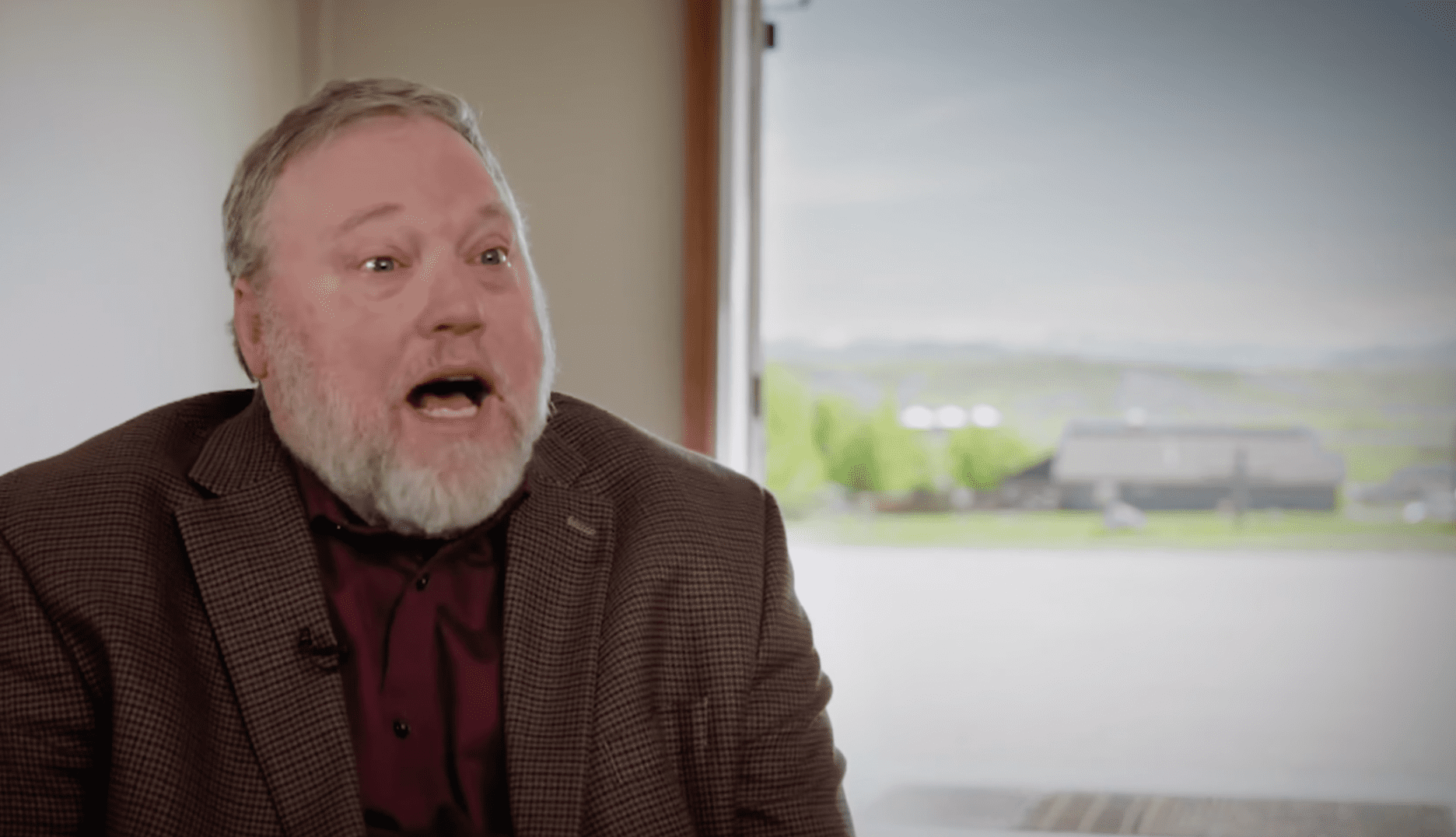 Doug Zirkle. | Source: facebook.com/The 700 Club
The Desire of His Heart
Doug was out of the woods and had multiple successful surgeries, but he lost the ability to walk. He needed lots of physical therapy and knew it wouldn't be easy. Despite the facts he faced, Doug revealed one of his heart's desires.
He expressed: "I want to walk my daughter down the aisle." She was getting married, but doctors weren't sure Doug's nerves would be healed in time.
The loving father shared: "I didn't know if I was going to be ready for that wedding or not," but as he lay in his Denver hospital bed, he made a promise to himself and his daughter Rachel Zirkle Miller. Spine surgeon C.J. Kleck noted:
"For [Doug], it really came down to motivation and wanting to walk his daughter down the aisle. We, the medical community, did what we had to do, but it was really Doug."
The Emotional and Unforgettable Moment
Doug surprised everyone, including himself and the doctors. The pastor proved that the power of prayer could overcome terrible odds, and his story was a true testimony.
Eleven months after the horrific accident, his daughter was emotional as she grabbed her dad's hand in New York City's Central Park.
It was her long-awaited wedding day, and she had dreamed about walking down the aisle with her dad at her side for many years. It was a dream that almost never became a reality. She expressed:
"I knew that he would get to that point, and it's incredible to think about what he did to get here."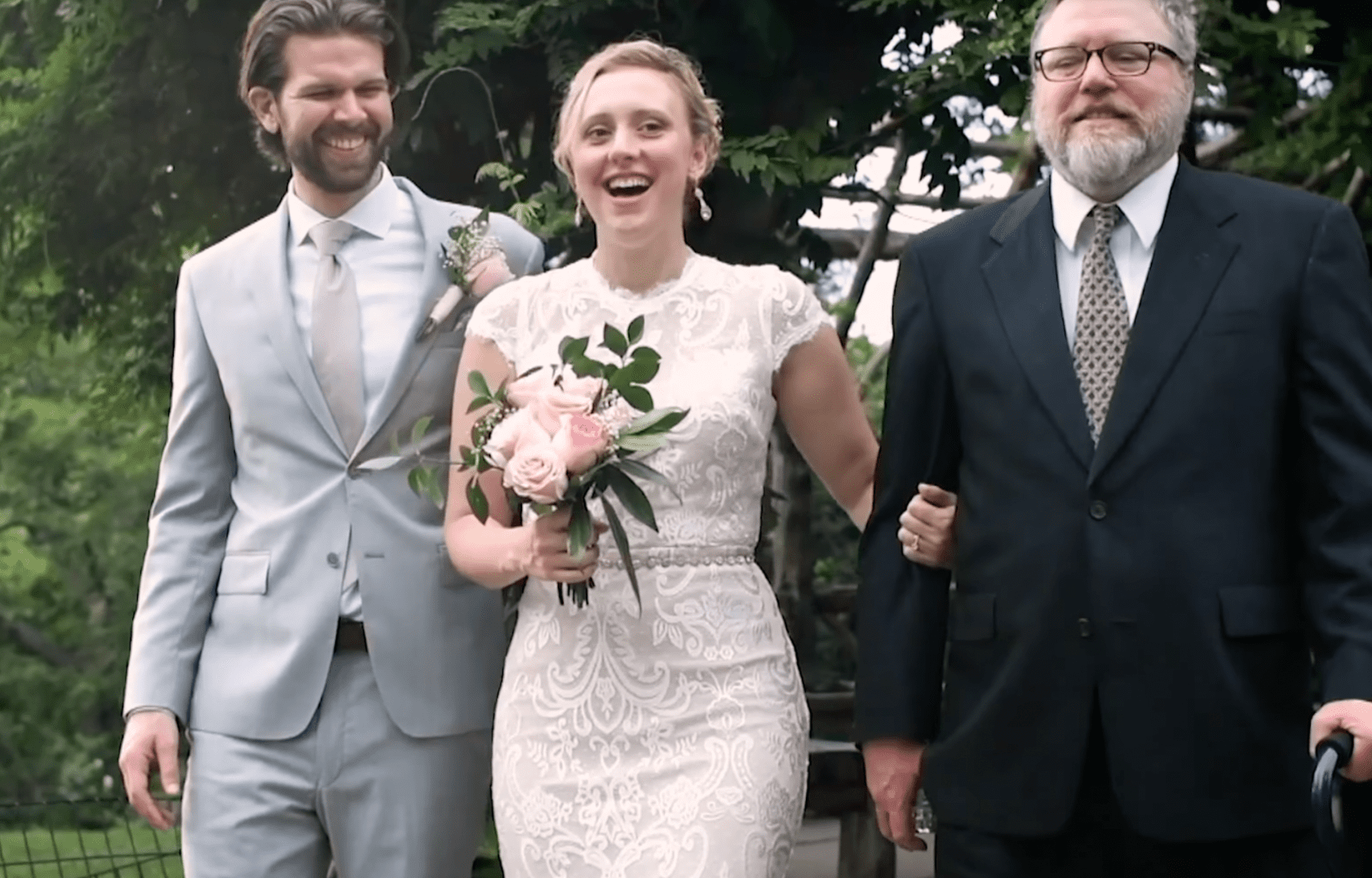 Doug Zirkle with his daughter and son-in-law. | Source: facebook.com/The 700 Club
God Was with Him
Throughout the challenges life threw Doug's way, he always found comfort in his faith. He never lost his relationship with God and remained thankful for the many miracles along the way.
What tried to get him down ultimately did the opposite. The pastor said: "The Lord was with me! I've never felt so assured of God's Presence ever." His wife echoed this sentiment, sharing:
"So many things have happened that have been miraculous. We feel so blessed."
Doug's story is encouraging and uplifting. We wish him and his family many more happy and healthy years together.
Click here for a story about a kind-hearted nurse who gifted her patient a walker. He lost all hope of walking, but a miracle occurred, and the duo's paths crossed again in the most beautiful way.
Please fill in your e-mail so we can share with you our top stories!
The information in this article is not intended or implied to be a substitute for professional medical advice, diagnosis or treatment. All content, including text, and images contained on news.AmoMama.com, or available through news.AmoMama.com is for general information purposes only. news.AmoMama.com does not take responsibility for any action taken as a result of reading this article. Before undertaking any course of treatment please consult with your healthcare provider.