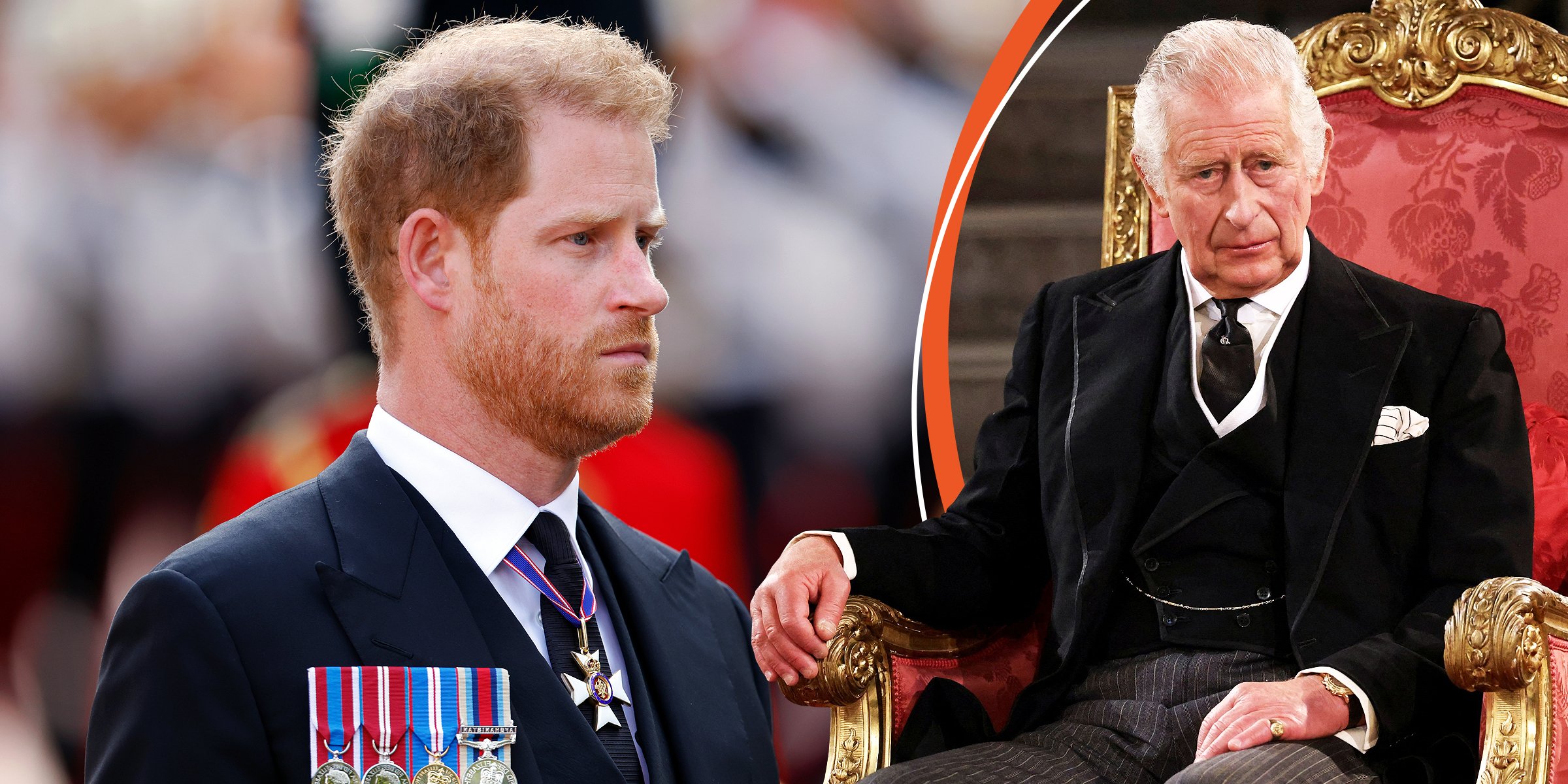 Prince Harry and King Charles III. | Source: Getty Images
Inside 'Lonely' Birthday of Prince Harry Who Author Hints May Take Over as King per Nostradamus Prediction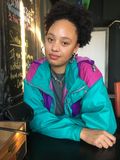 Harry spent a "lonely" 38th birthday.
Harry may be the next King after Charles, the 400-year-old prediction claims.
Harry can, in reality, be a King one day, but only if the certain reasons
Prince Harry turned 38 on September 15, but this year's birthday celebration will be different since the Duke of Sussex lost his grandmother.
According to The Sun, the prince will have a lonesome brithday with just his wife, Meghan Markle, and without his kids Archie and Lilibet.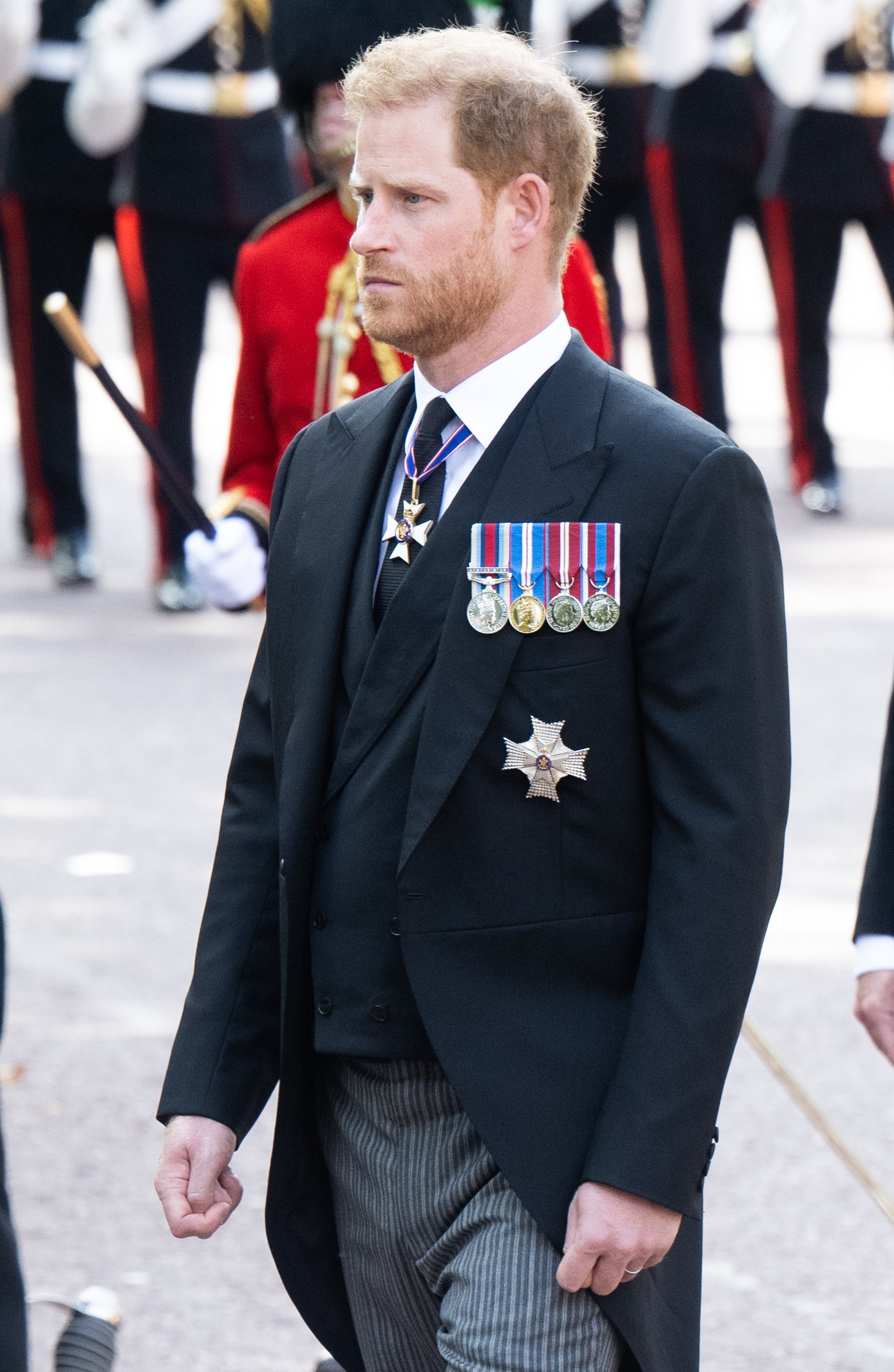 Prince Harry at the Queen procession in London 2022. | Source: Getty Images
Harry will reportedly not even see his father, King Charles III, and his brother Prince William as they are both traveling to different locations for their royal duties.
However, royal commentator Richard Fitzwilliams believes that Harry will use this alone time to reflect on the state of his family, which he hopes will lead to a royal reconciliation.
The royal family had a procession for the Queen on September 14, 2022, as her coffin made its way to Westminster Palace; therefore, Fitzwilliams explained to The Sun that Harry's day was filled with reminders of his mother's funeral, especially the memory walking behind his mother's coffin when he was 12 years old.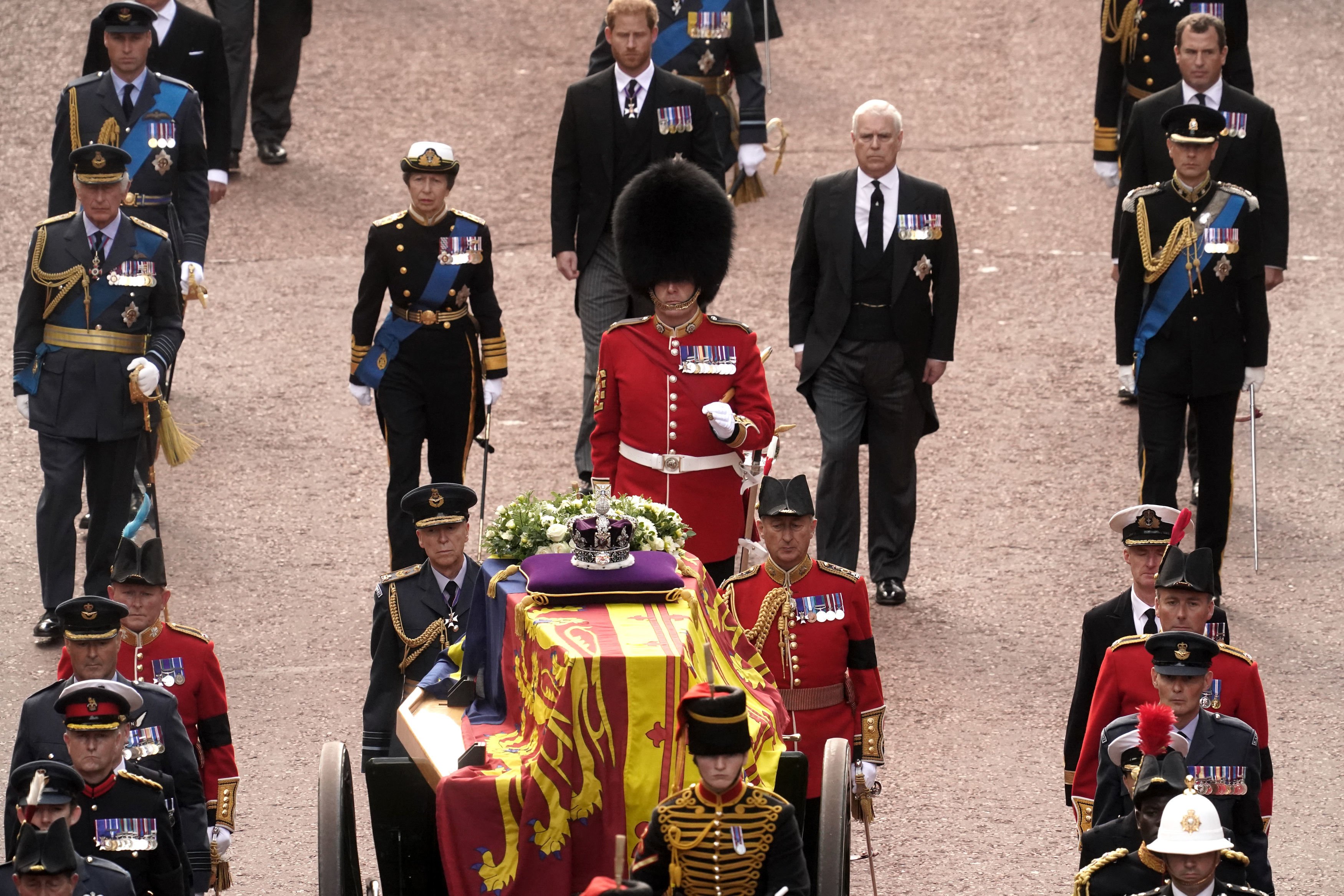 Royal members of the family following the Queen coffin to Westminster Palace in London 2022. | Source: Getty Images
Additionally, the royal commentator points out that Prince Harry had a close relationship with the Queen. In the midst of stepping down from his duties, he still maintained a close connection with his mother, so Fitzwilliams believes this was the perfect time for the duke to reflect on his life.
Though Prince Harry will not get to spend his birthday with his children, Fitzwilliams does not doubt that the prince will connect with them via video call.
But the royal commentator still emphasized the importance of Harry's introspection following his "deep rift" with the royals. Fitzwilliams claimed, "Reconciliation is very important. They need it. The royal family needs it."
Prince Harry and Meghan Markle at the Queen precession in London 2022. | Source: Getty Images
Prince Harry received his last birthday message from the Queen when he turned 37. The official royal family social media accounts posted four pictures of Harry, highlighting all the important charities and causes he participated in as a royal worker. The caption read, "Wishing The Duke of Sussex a happy birthday today!"
Harry Might Be the Next King According to a 400-Year-Old Prediction.
According to current royal succession, Prince Harry is fifth in line to the throne. His brother William and his three children, Prince George, Princess Charlotte, and Prince Louis, all come before him.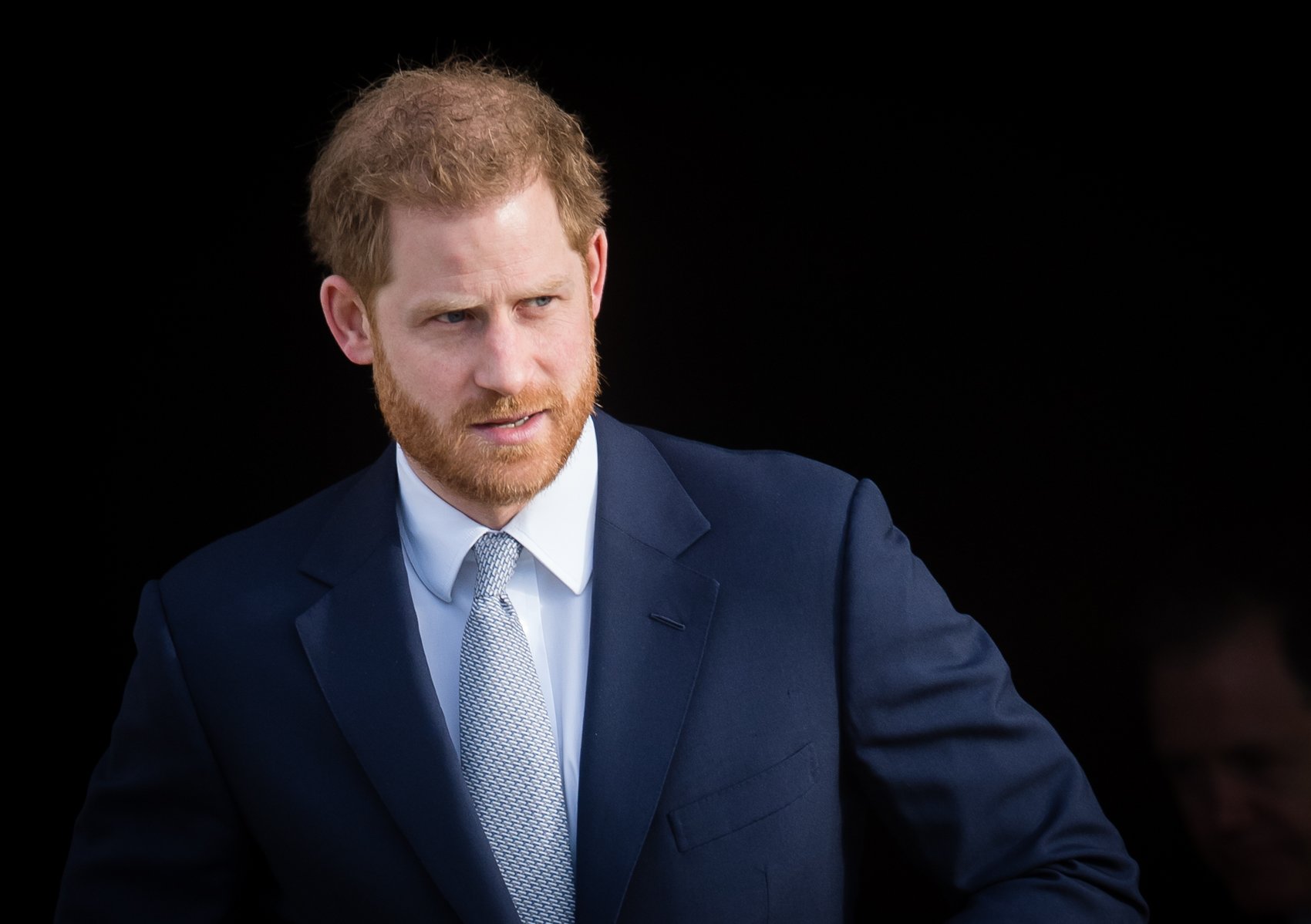 Prince Harry in London 2020. | Source: Getty Images
Express UK has also stated that it is almost impossible for Prince Harry to become, but a prediction made by the French mystic and apothecary Michel de Nostradamus suggests that the Duke of Sussex will become king.
7News reported that the astrologer has allegedly been accurate with his previous prophecies, such as the September 11 Twin Towers attacks, the Iraq War, the 2008 Global Financial Crisis, the assassination of Benazir Bhutto, the rise of Adolf Hitler, the outbreak of World War 2 and the Great Fire of London in 1666.
7News also stated that Nostradamus not only prophesied some of the most significant moments in history, but he allegedly predicted the Queen's death.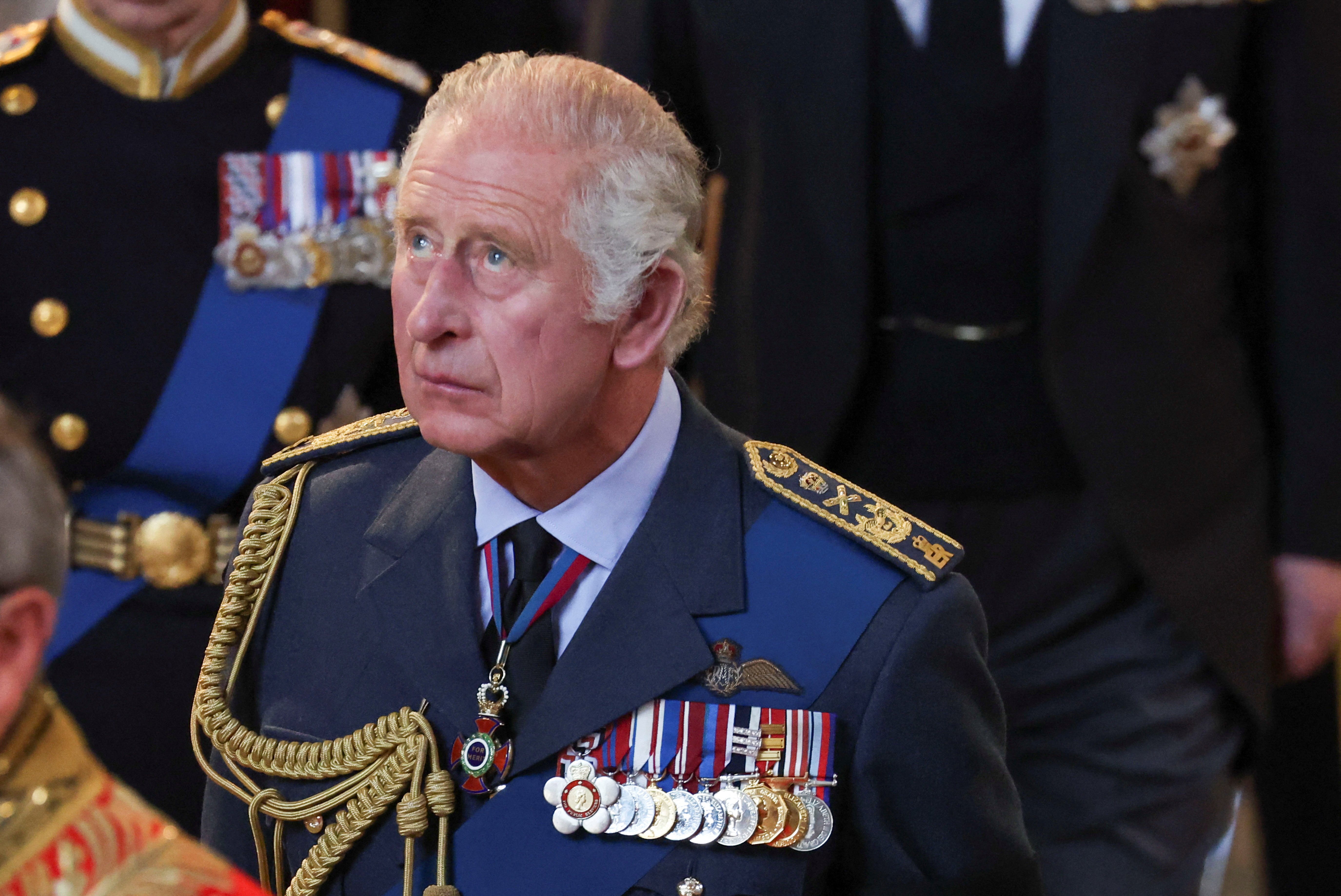 King Charles III at the Queen's precession in London 2022. | Source: Getty Images
King Charles has since taken on the throne; however, Nostradamus allegedly predicts that he will be forcefully removed from his position.
According to author Mario Reading, a leading expert on Nostradamus, who has given a breakdown of the astrologer's predictions, King Charles will step down from the throne because of the anger that some people still have over the death of his ex-wife Princess Diana. Nostradamus wrote:
"Because they disapproved of his divorce,"

"A man, who, later, they considered unworthy.

"The people will force out the King of the Islands.

"A man will replace him who never expected to be king."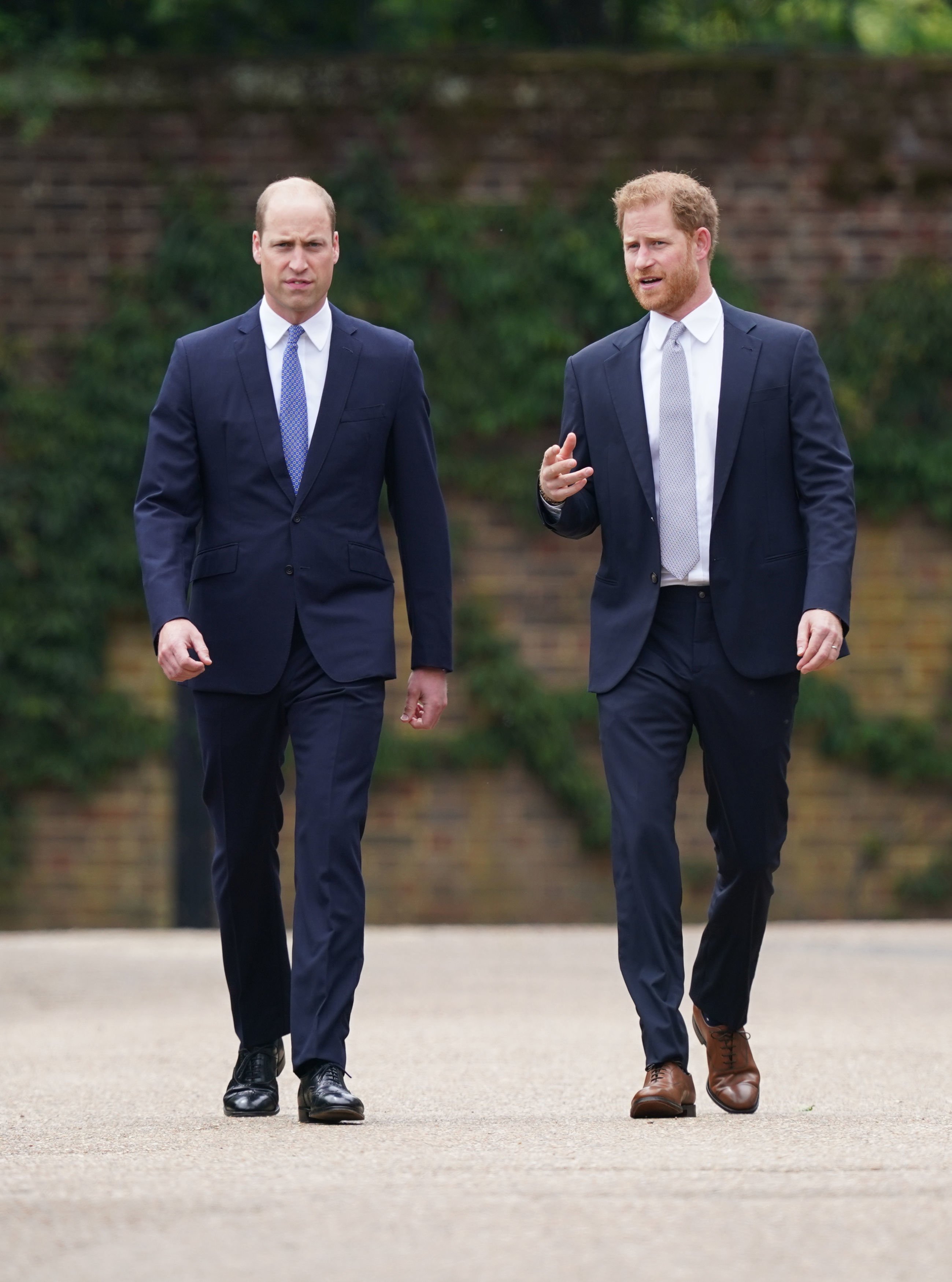 Prince Harry and Prince William in London 2021. | Source: Getty Images
However, instead of logically suggesting that Prince William will be the next king, Mario said the words, "A man will replace him who never expected to be king," serve as evidence that William would be an obvious option; therefore, this supposedly proves that Prince Harry will be the head of the monarch.
On the contrary, Express UK stated that this would only be possible if something tragic happened to Prince William before Prince George turned 18, then Harry would be crowned, but George would take the throne once he was of age.
Can Prince Harry Really Become King after Quitting the Royal Family?
Since the Duke and Duchess of Sussex have stepped from their royal duties, the question of whether Harry will become king still lingers.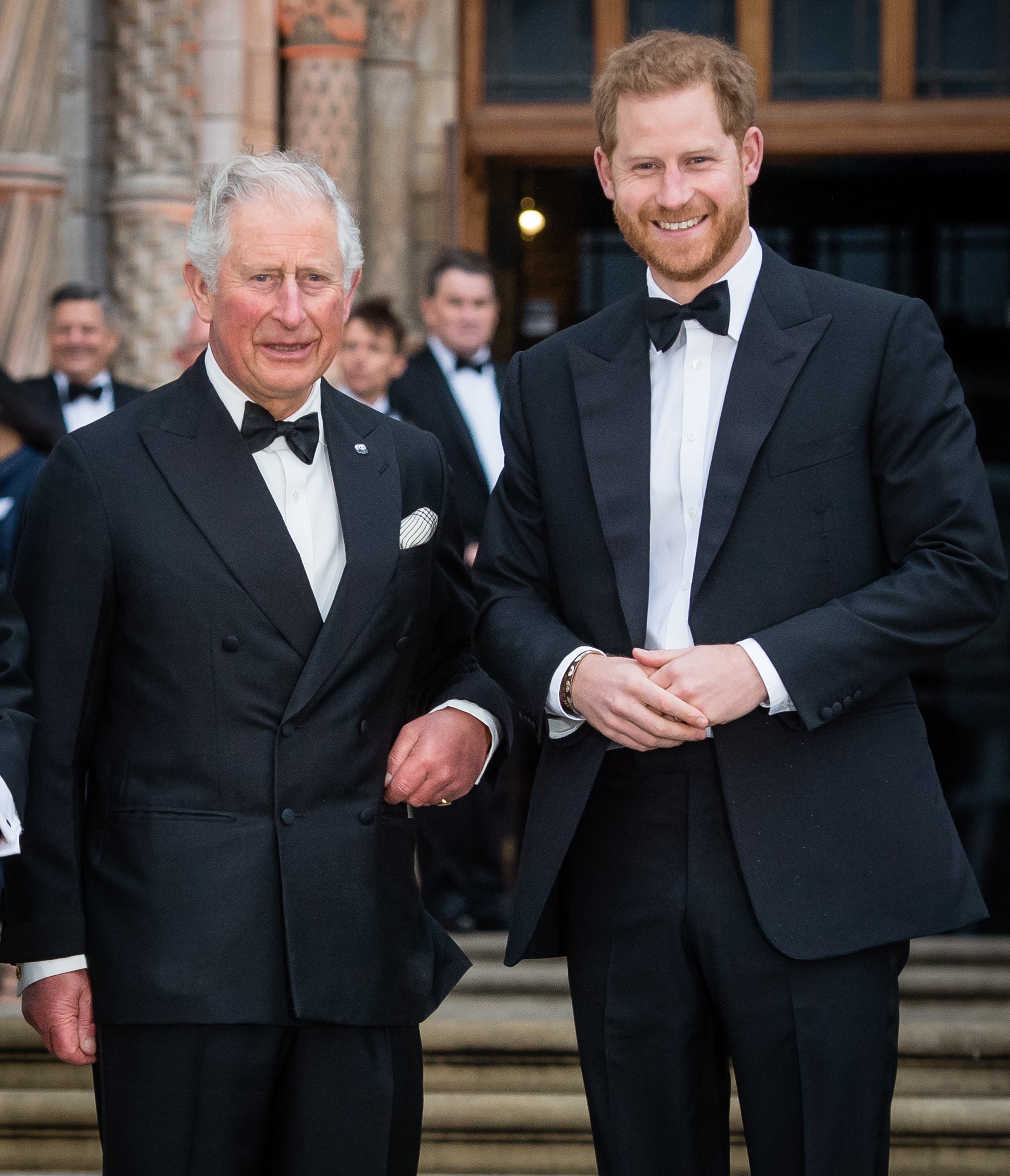 Prince Harry and King Charles III in London 2019. | Source: Getty Images
As explained by The Sun, Harry might have quit his role as a working royal, but he has not been removed from the royal succession.
The Sun continued that the rules of the succession remain unchanged, and the crown will still be passed down to the firstborn of the monarch, which in this case is Prince William.
Harry and Markle will keep their duke and duchess titles because they were gifted to them on their wedding day, stated The Sun. Harry's children Archie and Lilibet also keep their royal titles as they are 6th and 7th on the throne.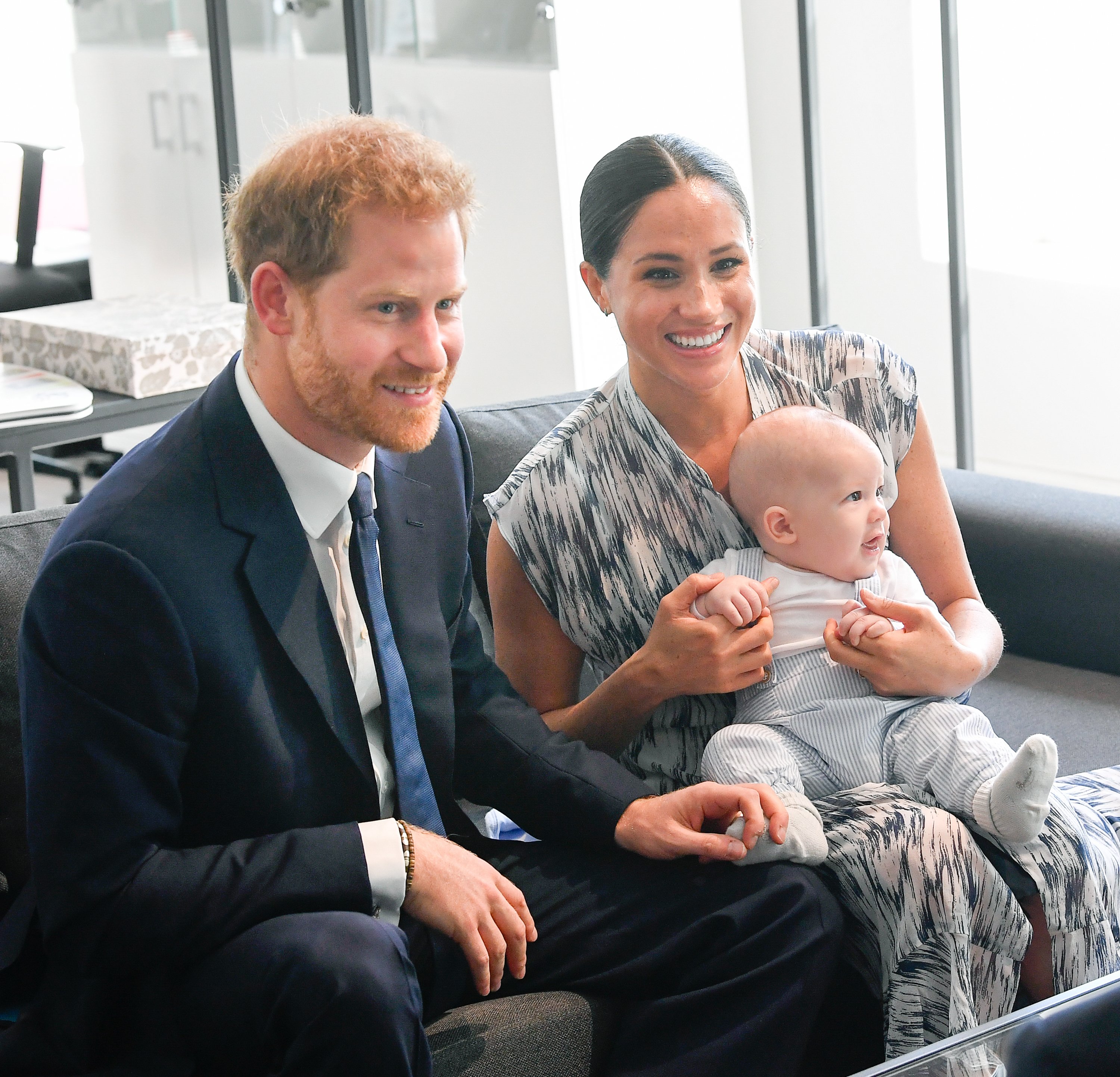 Prince Harry and Meghan Markle in Cape Town, South Africa in 2019. | Source: Getty Images
Despite any astrology predictions, the royal succession is a long-standing rule in the monarchy, and as it stands, Prince Harry hardly stands a chance of being crowned anytime soon.
Please fill in your e-mail so we can share with you our top stories!