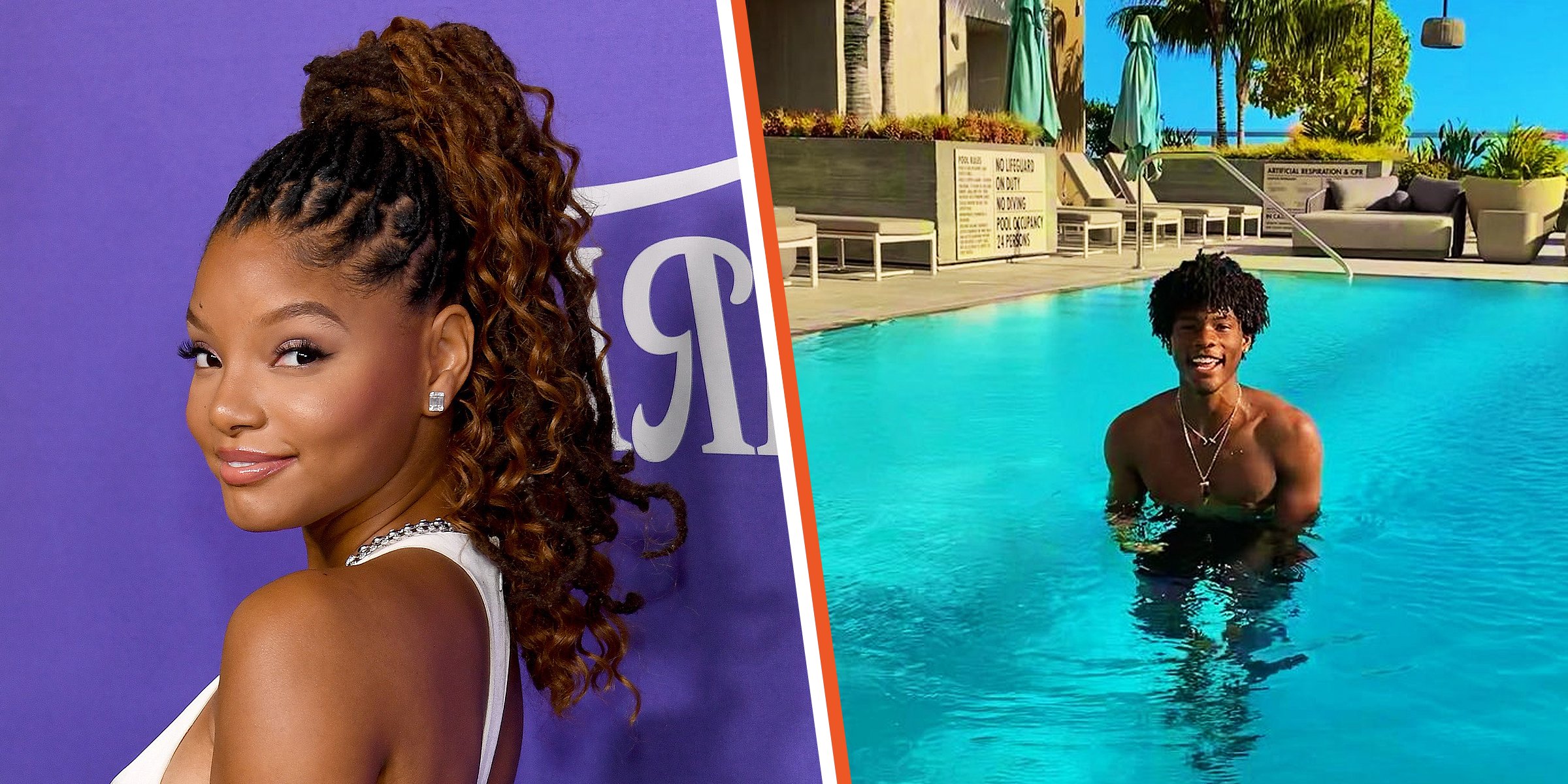 Halle Bailey and Brason Bailey | Source: Instagram/ instagram.com/bransonbailey
Branson Bailey Can Sing as Good as His Famous Siblings - Meet Chloe and Halle Bailey's Brother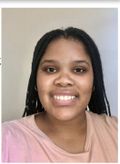 Musical sensations Chloe and Halle Bailey's younger brother Branson Bailey surprised fans with his singing ability and showed off his track and basketball skills on his Instagram.
Although Brandon has sisters in the public eye, he chose to keep a low profile; at the time of publication, his Instagram page only had four posts. One featured him at an NFL game in SoFi stadium; in one, he was in Santa Monica, California; in another, he was having fun swimming in a pool.
Despite his limited presence on social media, he still garnered over 40 thousand followers on Instagram and followed over 900 people, including Drake, Kim Kardashian, and his sisters. Branson had a picture of Michael Jackson as his profile picture and clarified in his bio that his pronoun was 'him.'
Life of Branson Bailey
Branson was born on October 4, which made him a Libra, and he enjoyed basketball and track. His Instagram page had a highlight dedicated to basketball, where he shared videos of himself practicing. In one picture, he attempted a layup but wrote, "Not quite there yet," with a sad emoji.
He practiced consistently as he shared a video working on his basketball skills at night and had early morning sessions with friends. He shared pictures of himself winning an all-star game on his highlights and participating in an interview. When he wasn't practicing, he attended live games.
His other hobby was track; he trained at IMG Academy and posted a handful of training videos on his highlights. In one video, he documented a session working on his hip mobility.
Thanks to his older sisters, fans of Branson got a glimpse of his personal life when they shared family pictures that included him in honor of Mother's and Father's Day. Branson's parents, Courtney and Doug Bailey, are deeply loved by their children.
To celebrate Mother's day, his sisters wrote to their mom, "we love you and cherish you so much," and said their father was the "coolest dad there is" in his tribute on Father's Day. On Branson's birthday, his older sisters posted pictures of him on Facebook and wrote to their "amazing" baby brother:
"We love you so much; thank you for blessing us with your love every day. We're always going to be here to protect you."
The post included photographs of the singers lovingly embracing their younger brother and a throwback of a 12-year-old Branson riding a bike.
Branson would sometimes join in on musical sessions with his big sisters and record music. Although according to Chloe, her favorite moments were watching Halle drag Branson into joining in on their skincare rituals and facials.
Branson Had a Strong Bond with His Siblings
Branson and his sisters have a close bond despite them being older. They spent much time together; he made the rare red carpet appearance with them, and Chloe and Halle had heart-to-heart conversations with Branson about the real world for a black man.
Chloe said the message they passed down to Branson was that he would have to work harder than his counterparts and might not land the same positions even then. This was his sisters' reality, too, taught by their parents. On his birthday, Branson's sisters wrote to him:
"You are truly the calm to our storm…we would be lost without you."
While preparing Branson for the real world, Chloe and Halle uplifted him every chance they got; they said they reminded him that he was beautiful, that his skin was beautiful, and that he was perfect. And in moments where other people might feel threatened by that, it should not take a toll on how he viewed himself.
Chloe and Halle delayed the release of their second album, "Ungodly Hour," which was scheduled to be released on June 5, 2020, due to the passing of George Floyd and the Black Lives Matter protest that ensued.
People Are in Awe of Branson
In 2021, Chloe shared a video of her and her siblings singing to her Instagram; the footage of Branson and his sisters singing "Love" by Keyshia Cole wracked in over 900 thousand views at the time of publication. The funny video showed the siblings recording their singing session on a laptop in a room.
It was not much of a surprise that Chloe and Halle could sing, but Branson's singing impressed many fans. One fan humorously wrote that it was no surprise some people had no talent as it seemed all the talent went to the Bailey family's children.
The video had over 900 comments at the time of publication; the comments section was filled with red heart emojis, heart-eye emojis, and fire sign emojis. Fans sang Branson's praises and called the video wholesome. Chloe commented as well and expressed how much she loved the video.
When they weren't singing, Chloe and Halle Bailey shared pictures of their baby brother. Halle said her brother and sister were her best friends and joked that nobody had "cooler siblings." Despite being younger, Branson taught his sisters a lot. Halle wrote to her brother:
"You have the world in your hands."
The singer shared another picture of her on the phone with Branson and Chloe, revealing how much she missed her siblings. She had a pout on her face as Branson and Chloe smiled back at her; she ended her caption with a sad emoji.
Please fill in your e-mail so we can share with you our top stories!